Today, we have five reasons you should give boudoir photography a try!
Boudoir photography is growing in popularity by the day. Perhaps, you've even had a friend or two who has had a session. They've talked about it, maybe even shown you their photos, and now you are curious. So, here you find yourself googling, "Should I give boudoir photography a try?" (Or some iteration of the same question.) We are here to say….. Yes, Darlin', boudoir photography is for you!
Below we've curated a list of five reasons why YOU should give boudoir photography a try.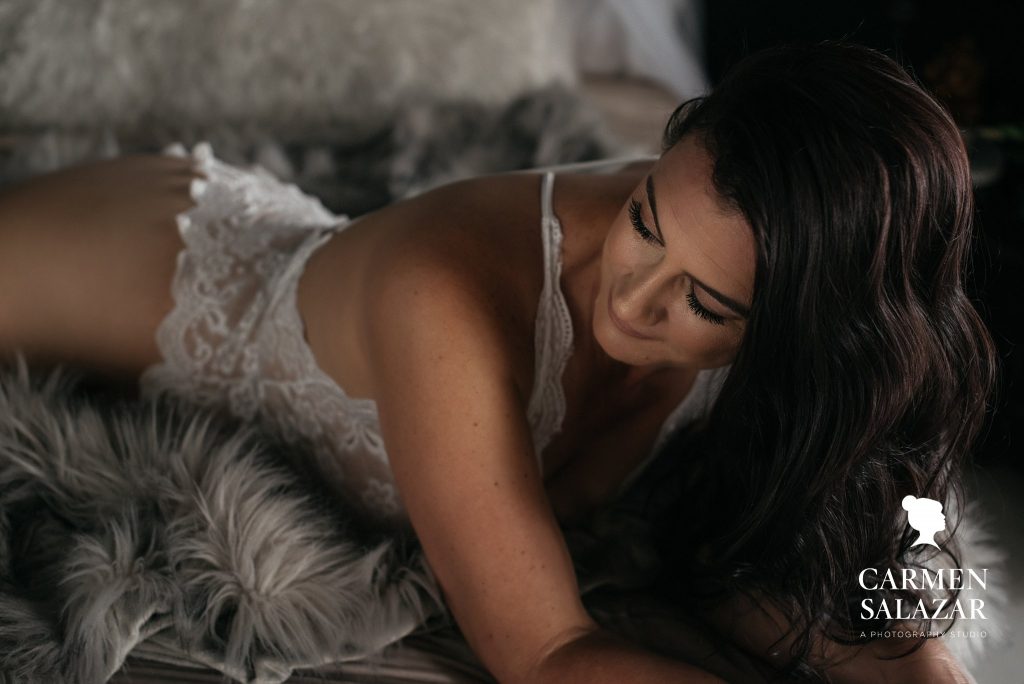 1. Be pampered for the day.
When was the last time you took an entire day for yourself? A boudoir photography session with Carmen Salzar Photography is an entire day for you. YOU are our first and only priority from the moment you enter our studio til the moment you depart. You matter to us because YOU matter! The entire experience is personalized with your preferences and needs at the center of our minds and actions. You will receive hair and makeup, a professional boudoir session, and a same-day slideshow of your stunning photos. Allow yourself to have an experience that reminds you of your value and worth.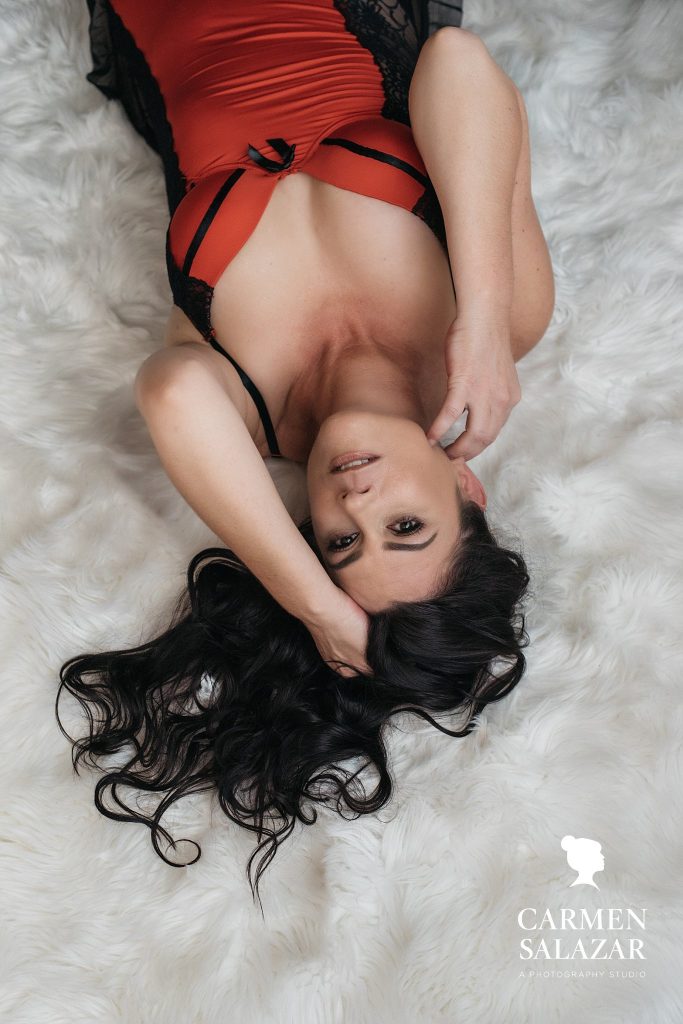 2. Experience true embodiment.
Nothing says connecting with your body more than stripping down into some lingerie, learning new poses, and having yourself photographed. Boudoir photography doesn't have to be super sexy. (Though, we can create those images for you if you'd like!)
The heart of boudoir photography is the celebration of the feminine form in an intimate way. Beyond that, boudoir photograph provides an opportunity to embrace yourself, celebrate your body, and take up physical space as you feel most comfortable under the spotlight of our studio lights.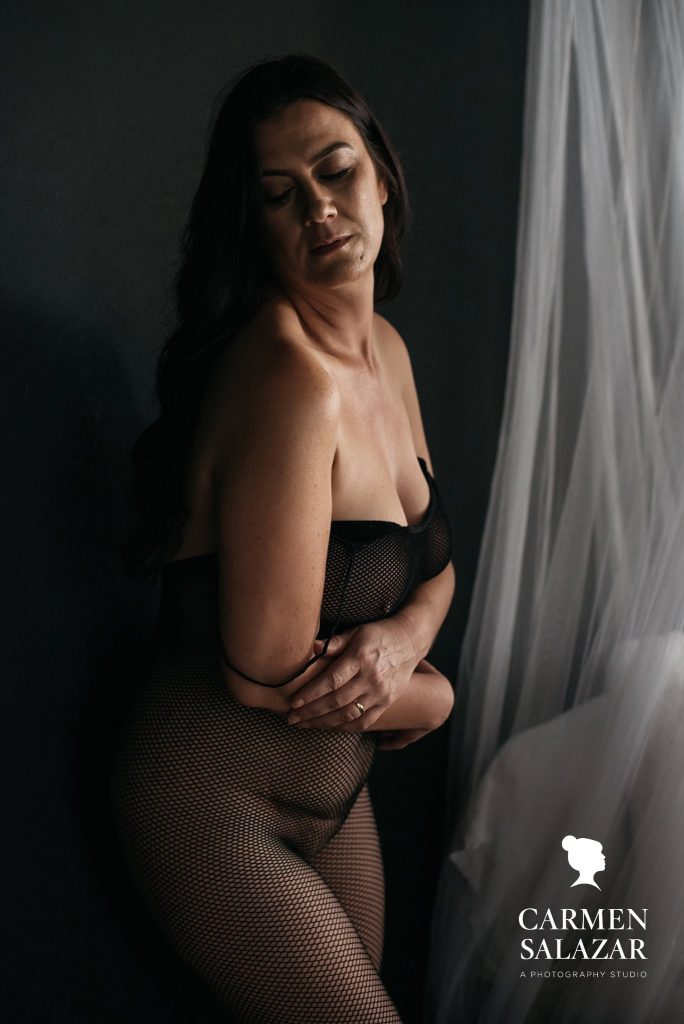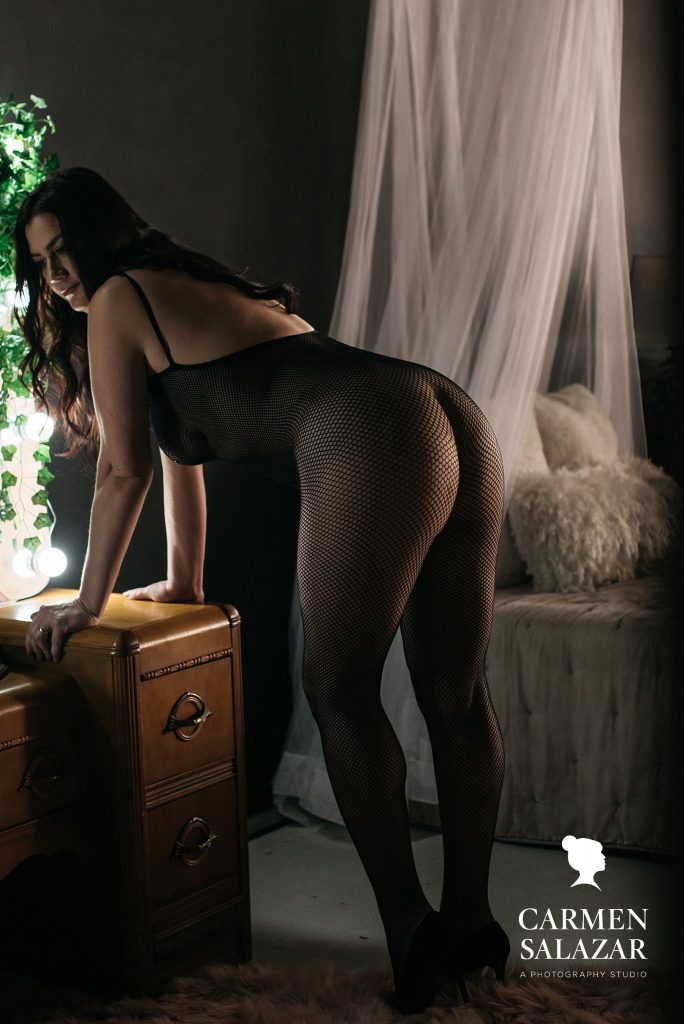 3. See yourself in a different light.
Chances are you have a certain perception about who you are and how you present yourself in this world. Through boudoir photography, you have the chance to rewrite that script and perhaps even discover something new about yourself (more on that later!). Often our physical perception of ourselves is through our own eyes, from only certain angles, or through the reflection of a mirror. Did you know, that those views might not be the most flattering ones available?
Through boudoir photography under Carmen's expert photography and posing skills, you have the chance to see your entire body from a fresh perspective. Our photos of your beautiful self will help you see yourself the way we, and the rest of the world, see you. It's time for you to see that for yourself!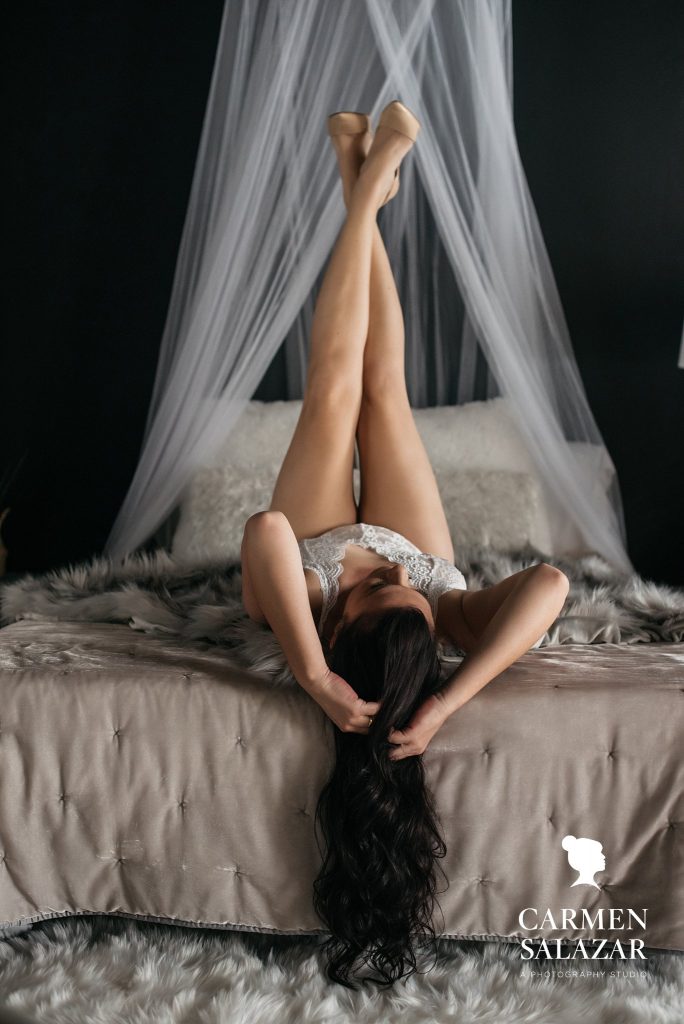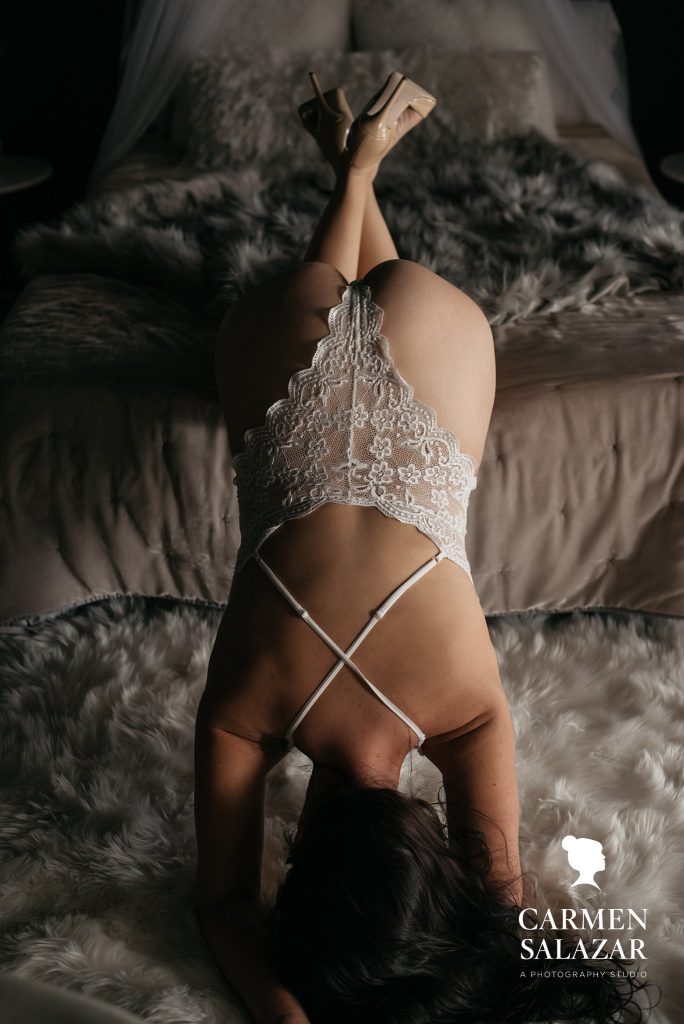 4. Discovery something new about yourself.
A boudoir photography session is a time to experiment and explore. It is a safe zone to try on a daring outfit or a risque pose. In our studio, you can blast the music loud, dance to your own beat, and find expression through your body in ways without any limits. After your session, you will have photographs that remind you of the discoveries you made. That memory will encourage you to keep experimenting and to live in alignment with those discoveries in all areas of your life.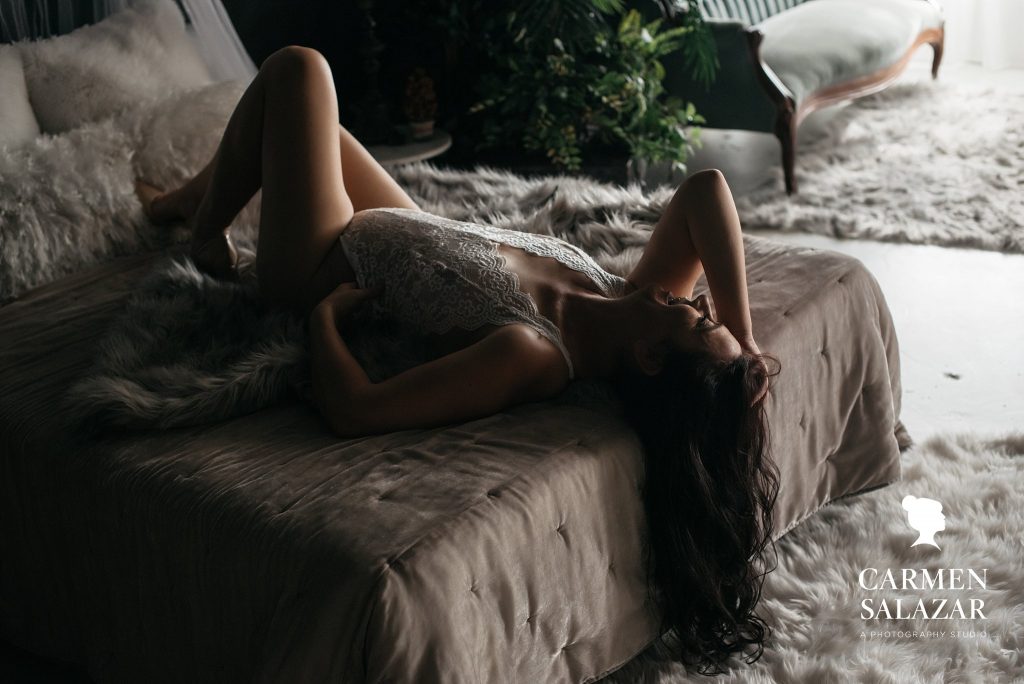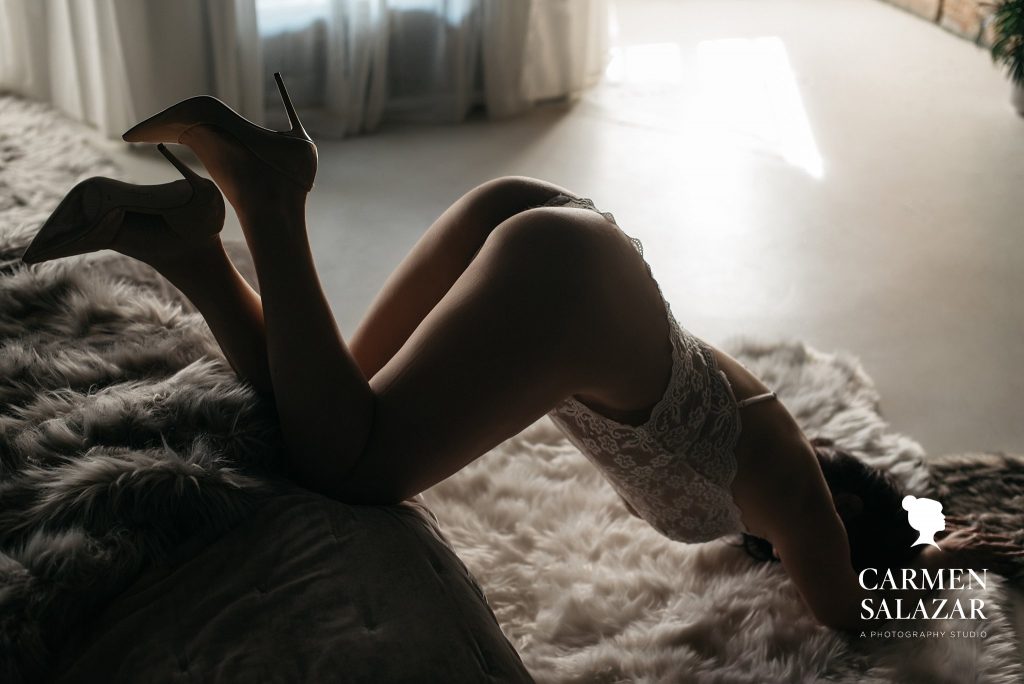 5. Grow your Confidence
The boudoir photograph experience will boost your confidence. After a day of pampering, embodiment experiences, seeing your body from a fresh perspective, and discovering new things about yourself, you won't be able to stop the feeling of confidence bubbling up inside of you! Knowing that you pushed yourself outside of your comfort zone will give you the courage to try that next daring thing in your life. Seeing yourself differently will give you the confidence to show up in the world as your full self. Embracing your value and worth will propel you forward with strength on those hard days.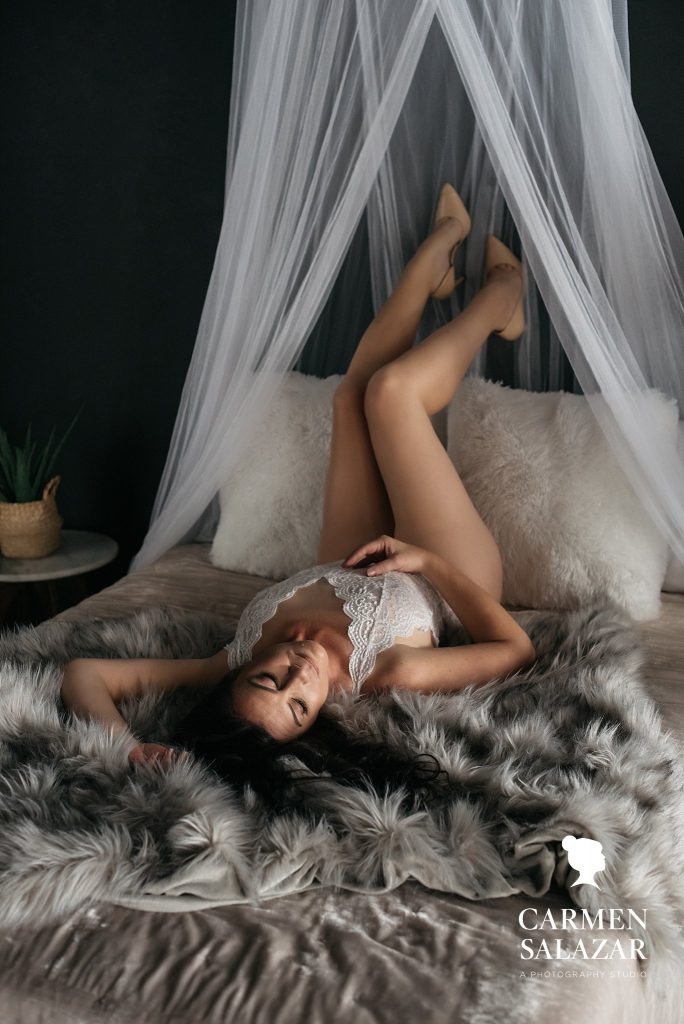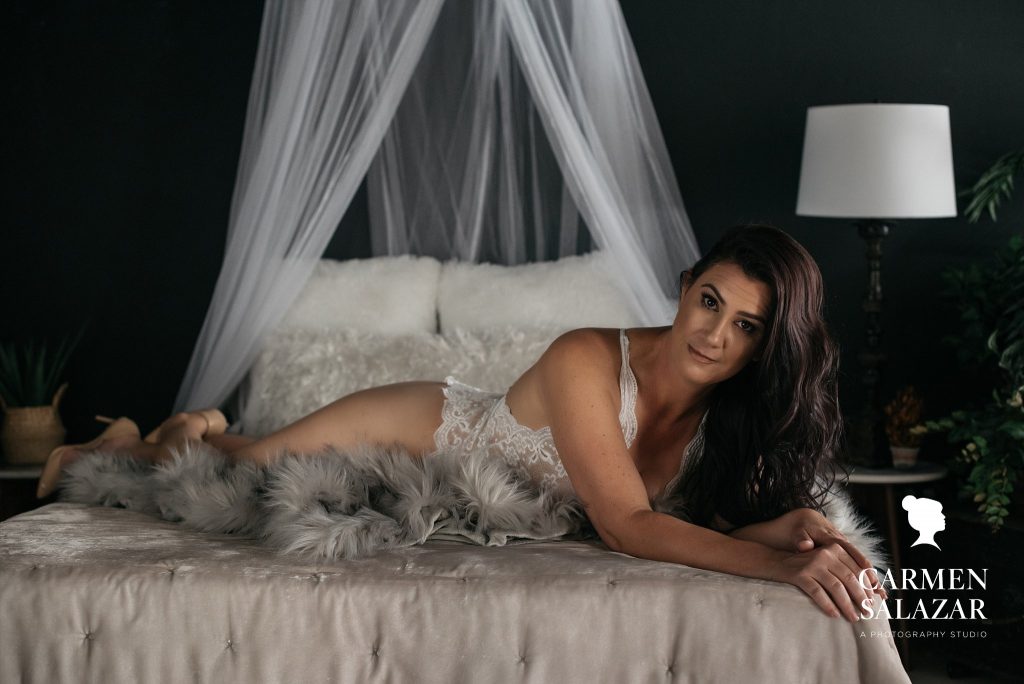 Give Boudoir Photography a Try
We hope these five reasons to give boudoir photography a try resonate with you! In the words of today's featured Boudoir Beauty, Ms. T, "Let yourself have the experience."
If you are ready to give boudoir photography a try, contact us today!  Darlin', we've been waiting for you!
Did you find this post helpful? If so, don't miss the following articles as well!
Five Reasons Why You're Never Too Old for Boudoir Photography
Why All Bodies Look Stunning Posing Between the Sheets
4 Beautiful Wardrobe Ideas for Mature Boudoir Clients
9 Creative Non-Lingerie Ideas For Your Boudoir Session
How To Overcome Common Boudoir Session Fears
Sacramento Boudoir Photography | Boudoir Photography Sacramento