Are you a mature woman who's been thinking about doing a boudoir shoot? If so, you're in luck!
This blog post is full of wardrobe ideas that will help you look your best.
At Carmen Salazar Photography, we believe you're never too old for boudoir photography. Boudoir photography is the perfect way to feel confident and sexy, celebrate your body, create photos you can cherish for years to come, treat yourself to some pampering, and find healing.
There are certainly no wardrobe rules for mature boudoir clients. If you feel comfortable creating artistic nude hard, we are here for that! Having said that, every woman has a different level of comfort dressed, or undressed, for the boudoir camera lens.
This blog post is full of wardrobe ideas for mature boudoir clients that will help you look your best. Keep reading to get inspired!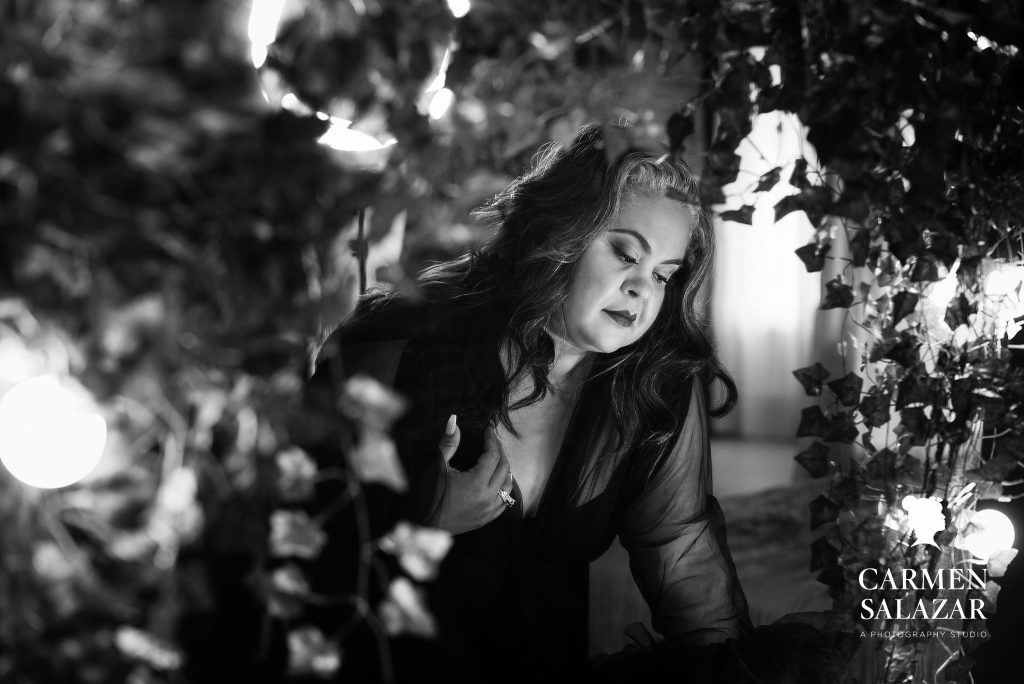 1. Men's Button-Down Shirt
An oversized button-down shirt is an excellent sexy, yet modest, choice for women of any age. There is something sexy about levels of undress hinted at when wearing a button-down shirt unbuttoned. Choose a color that works with your skin tone, pair it with heels, chunky jewelry, or in this boudoir beauty's case, a men's tie, for a complete look. Button-down shirts are comfy, flattering, and sexy all in one!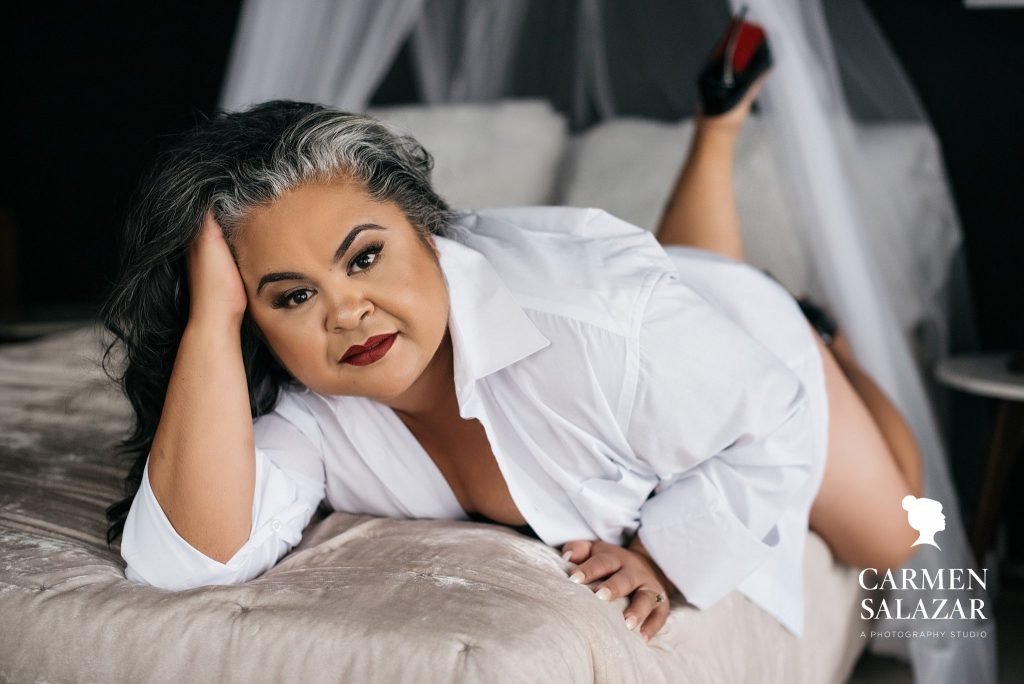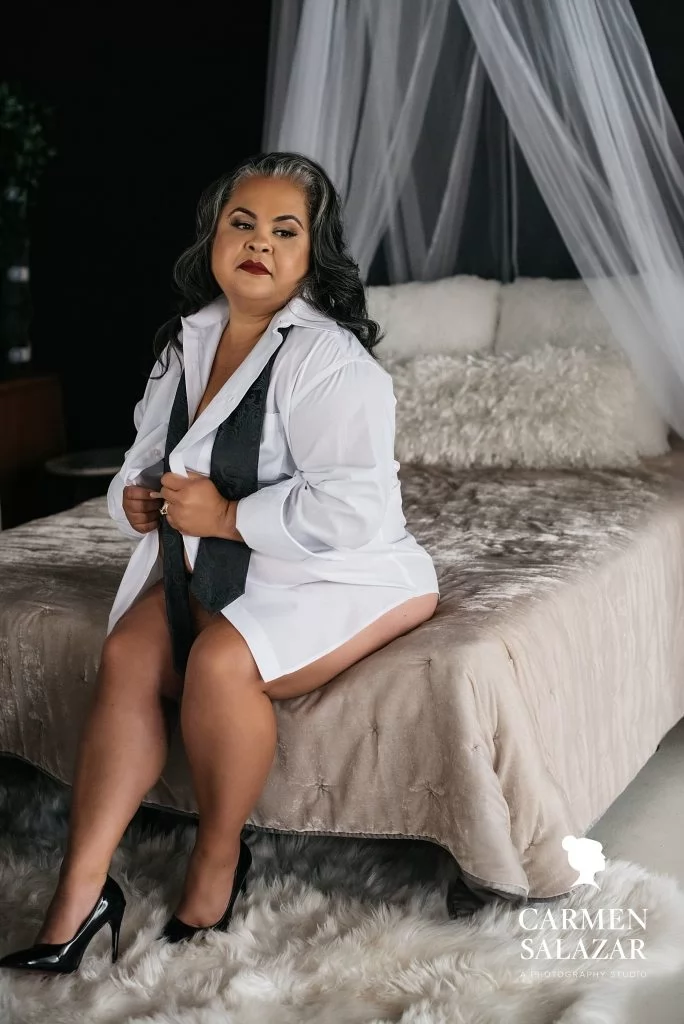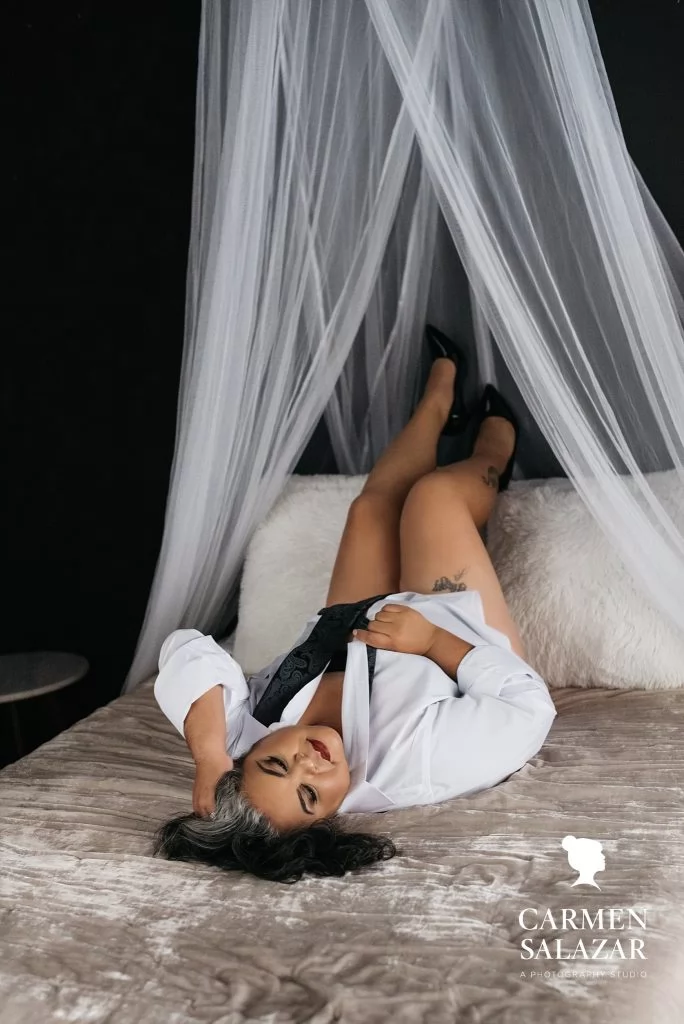 2. Vintage Hollywood Robe
Try the full glam look with this vintage black Hollywood robe. When paired with matching black 2-piece lingerie, this boudoir beauty is swept away into the fantasy of vintage Hollywood. What a timeless and elegant look for all ages!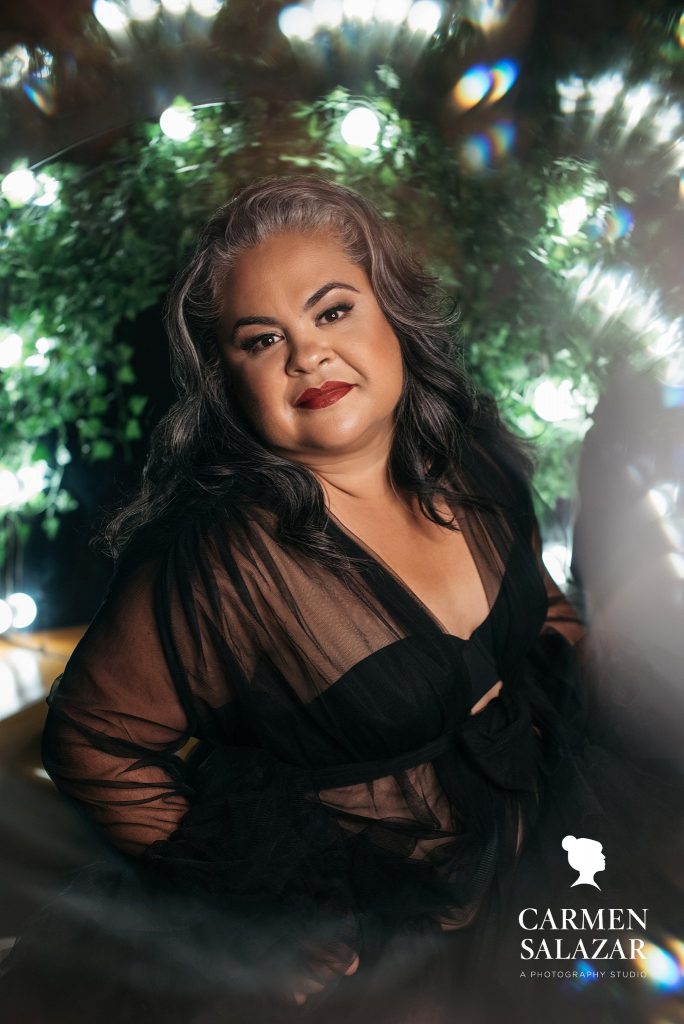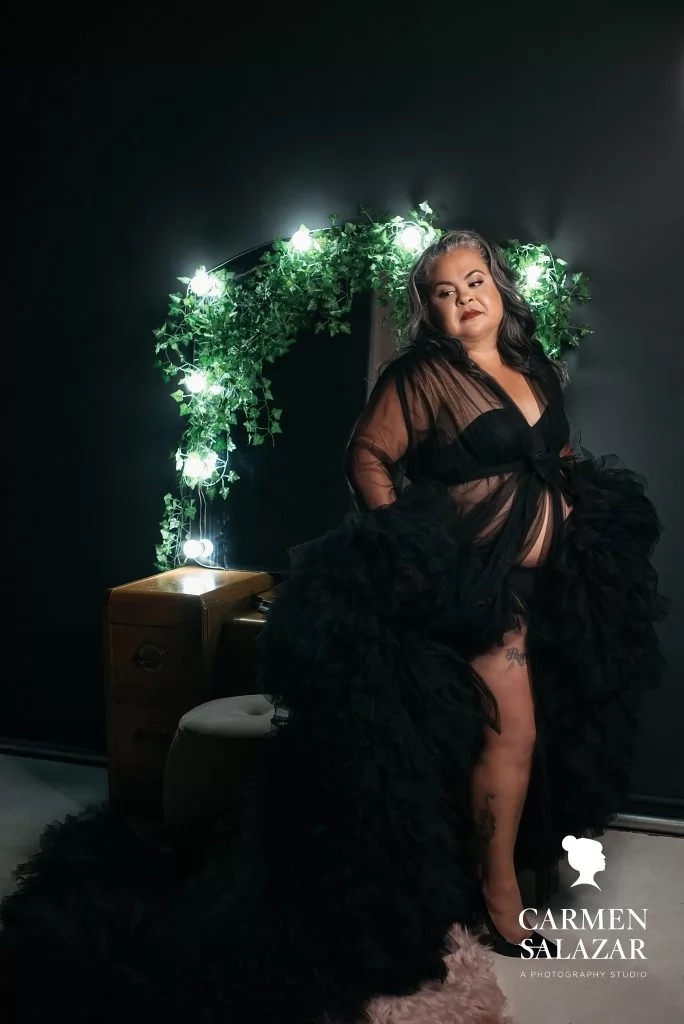 3. Short Detailed Robe
This classy white lace robe gives a nod to 1960s aesthetics. With a center bow cinching the waist and a hint of white lingerie at the neckline, this boudoir beauty looks simultaneously glamorous and relaxed. The neutral tones highlight her beautiful skin. The intricate lace details add interest to the portraits. The illusion of the boudoir, or 'the bedroom", is felt in these portraits without being overtly sexy. Her natural beauty shines through.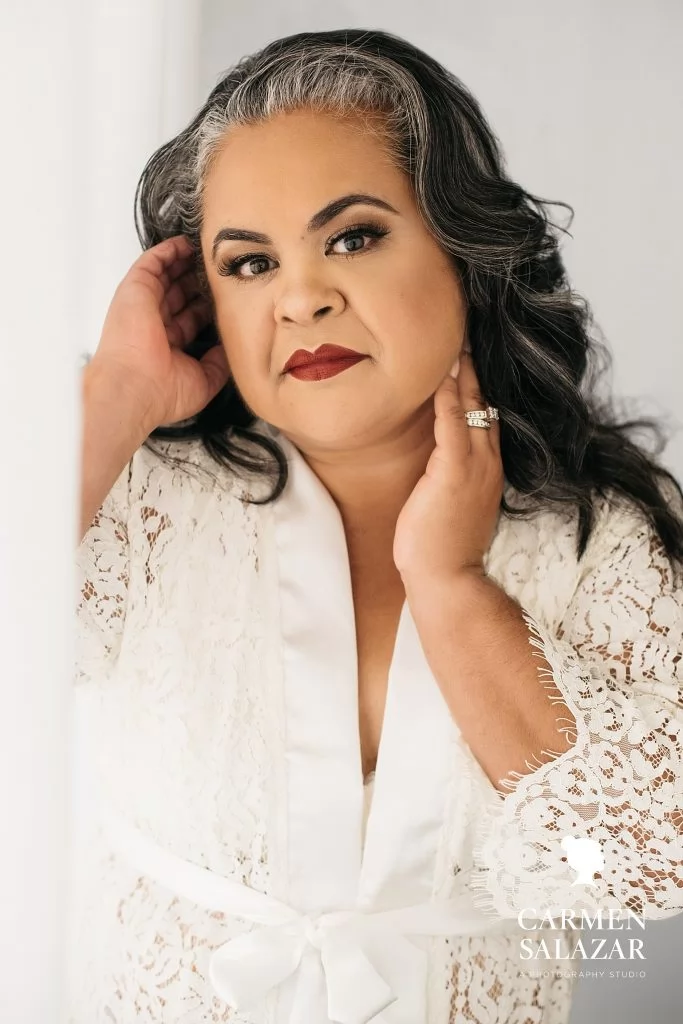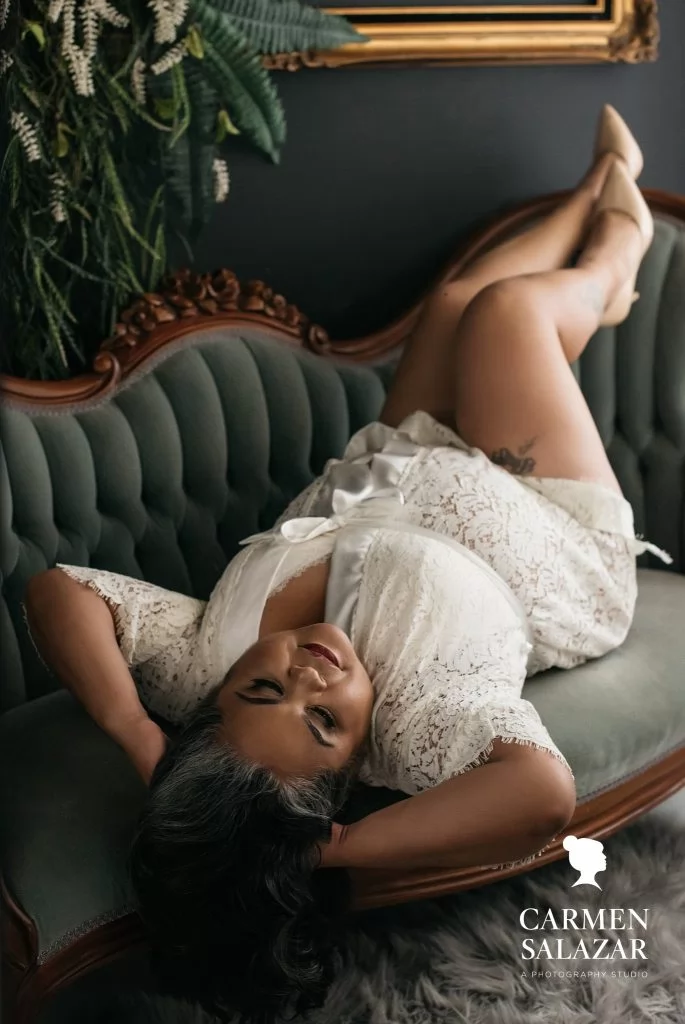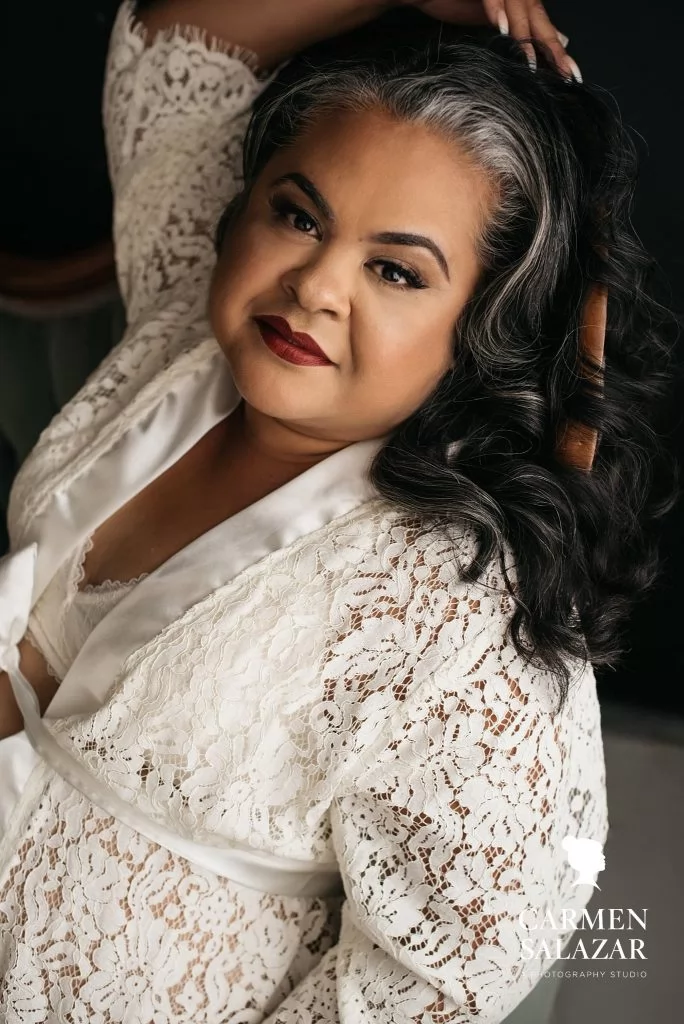 4. Translucent Black Robe
Try a bolder look with a see-through robe paired with matching underwear. Through calculated poses, this boudoir beauty revealed just enough skin to look confident, embodied, and sexy while still remaining modest.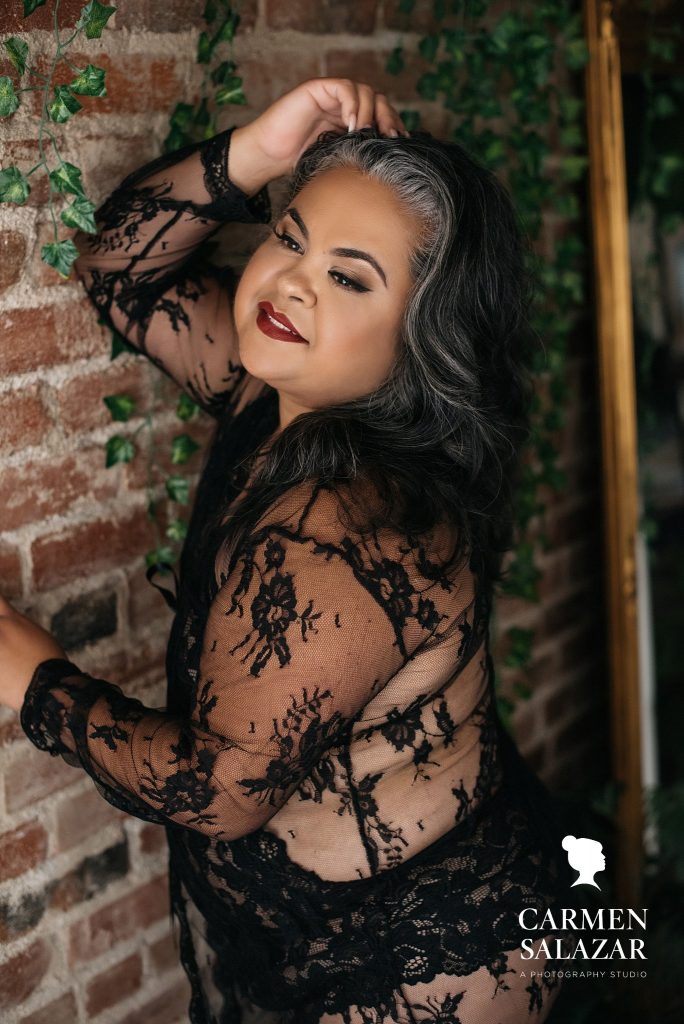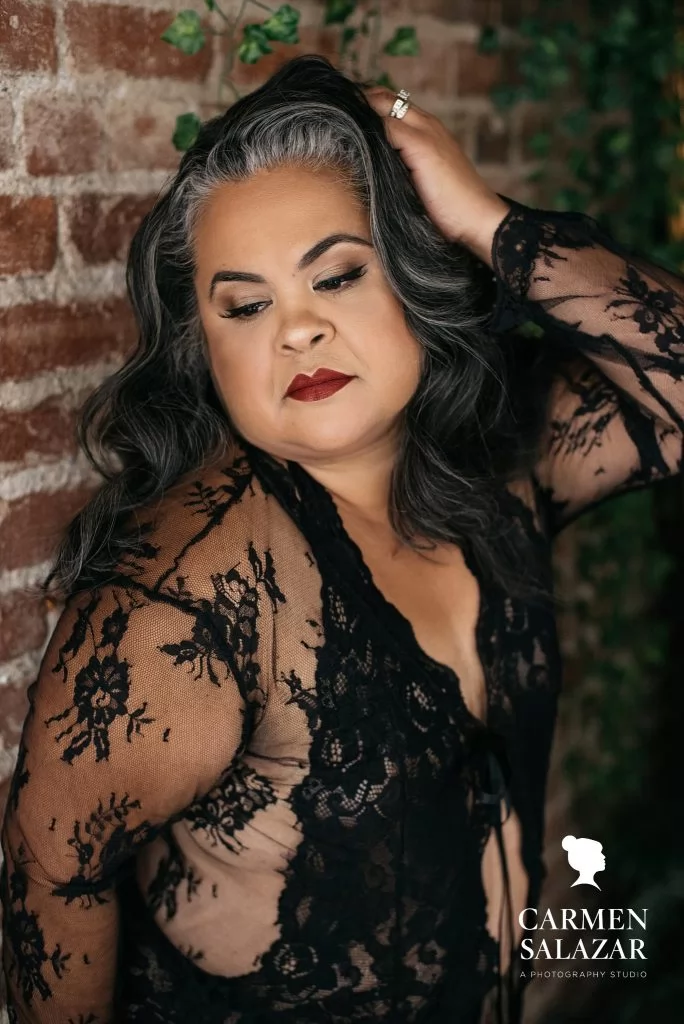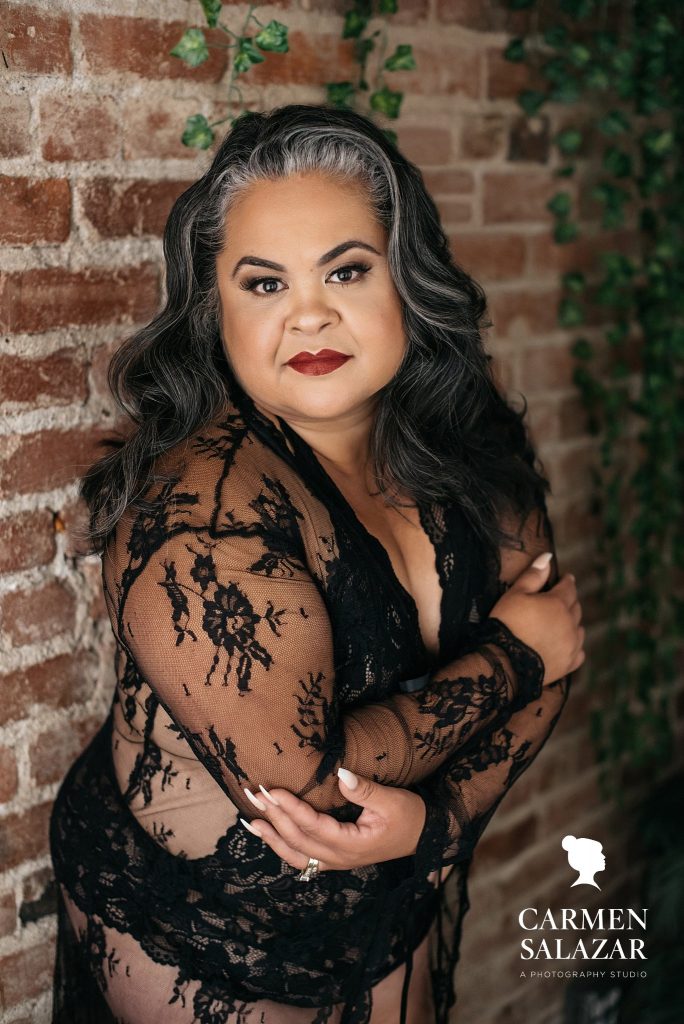 Contact Us Today
So, if you're a woman over 40 and the idea of boudoir photography makes you feel a little apprehensive, rest easy. There are plenty of wardrobe ideas for mature boudoir clients to help you feel confident, beautiful, and sexy for your portraits.
Remember, we are here for you every step of the way. We will work together to create the portraits you envision while respecting your wardrobe and posing preferences.
Trust us, trust Carmen's photography skills, relax, and enjoy the experience! We can promise you that you'll love the final results.
Contact us today to share your vision for a boudoir session with us! We can't wait to help you bring that vision to life!
Boudoir Photography Sacramento | Sacramento Boudoir Photography