Have you ever considered boudoir photography but thought you were too old for boudoir photography? We are here to tell you otherwise!
Even if you're in your fifties, sixties, or seventies, there's no reason why you can't enjoy this type of photography. Boudoir photography is truly for any woman at any age. You don't have to be young and skinny to enjoy a boudoir photo session – you can be any age, shape, or size and it will still be an amazing experience!
In fact, there are many benefits to doing boudoir photography later in life. Here are five reasons why you should consider it: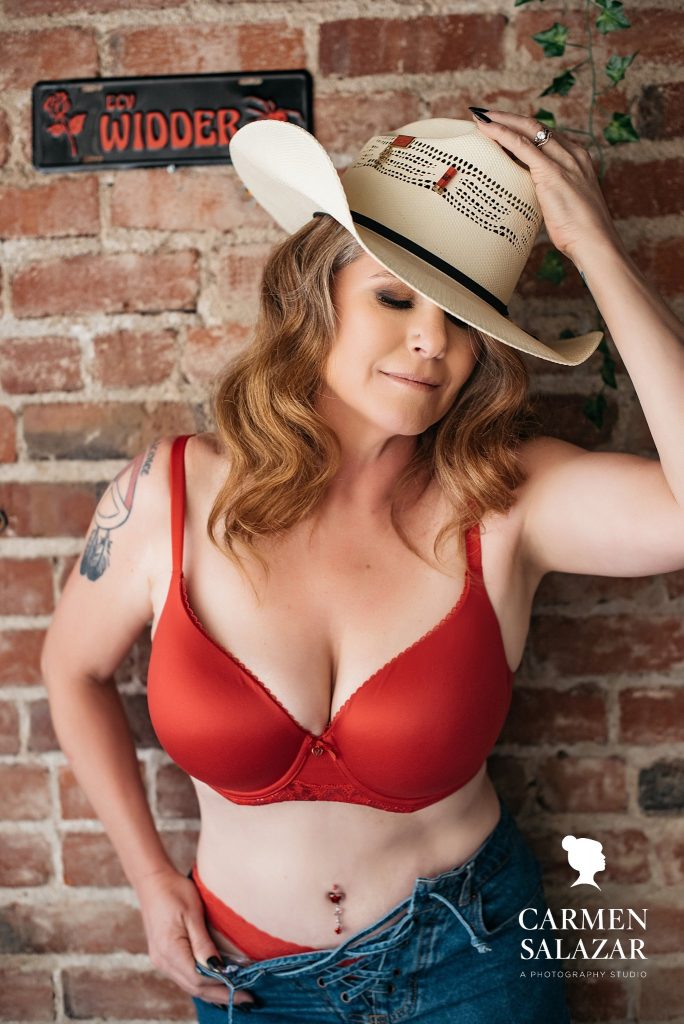 1. You're never too old to feel sexy and confident.
The most beautiful people are the ones who allow their inner light to shine. The unique beauty of women in mid-life and beyond is rooted in their deep intuitive knowing of themselves. This knowing, acceptance of oneself, and wisdom born from experience is the epitome of sexy and confidence. Through boudoir photography, you can give full expression to that confident sensuality.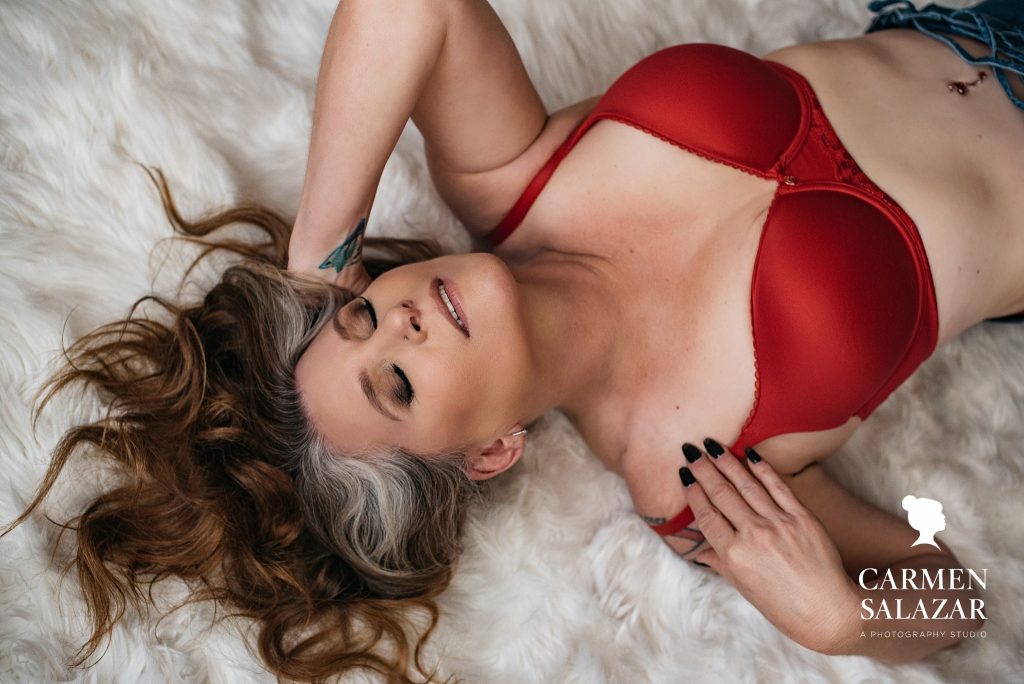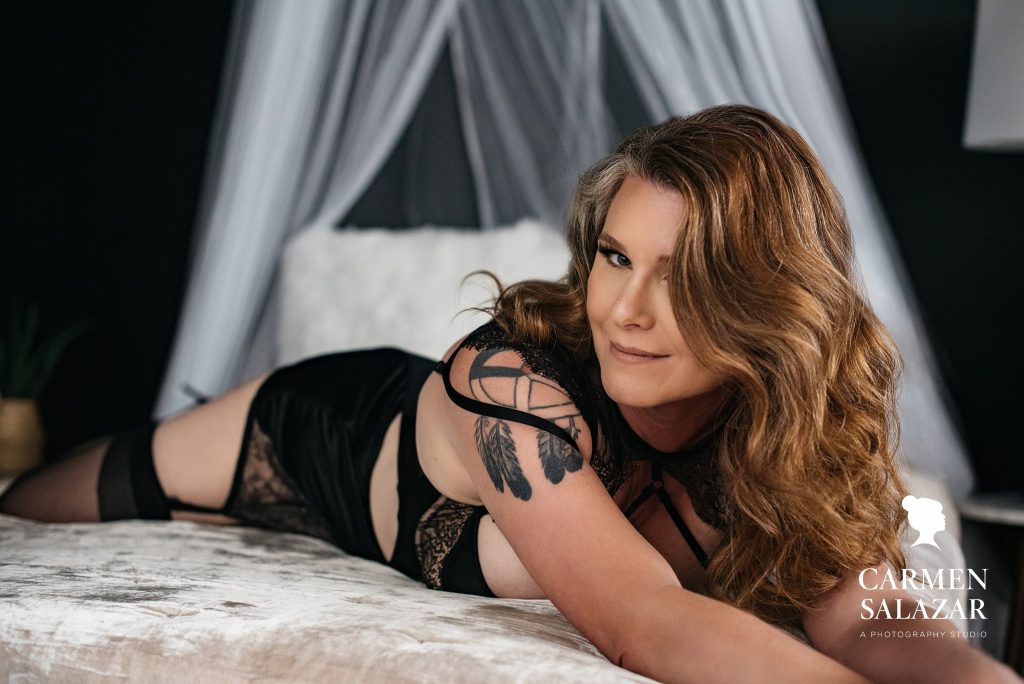 2. It can be therapeutic.
Boudoir photography can be incredibly healing if you've been through a tough time or a major life change. It can help you see yourself in a new way. Posing for the camera can also gently nudge you out of your comfort zone and into a version of yourself you have previously been hesitant to explore.
Plus, boudoir photography can serve as a way to reclaim that which may have been denied to you or stolen away from you at some point in time. Many women find themselves quite emotional through the process of the photo session and slideshow premiere. We will be here to hold space for you as you work through whatever comes up.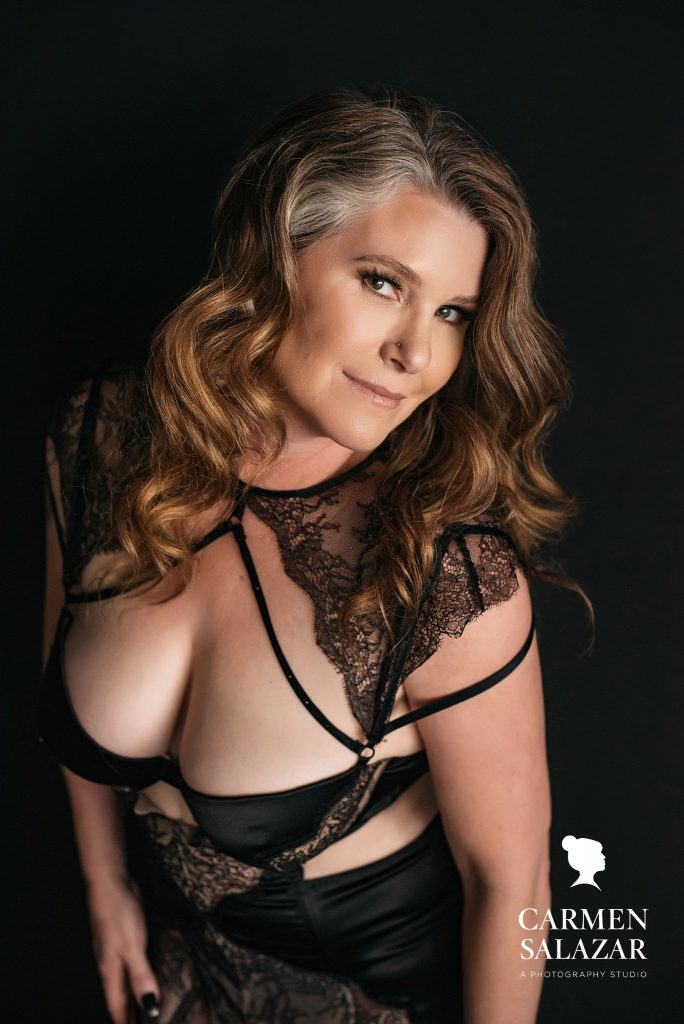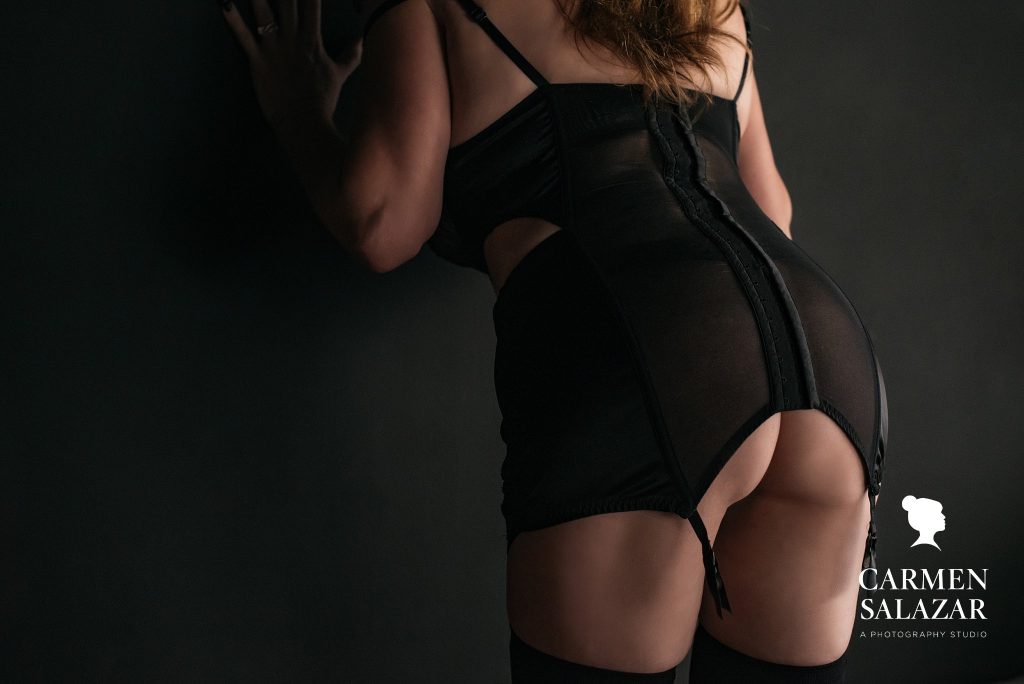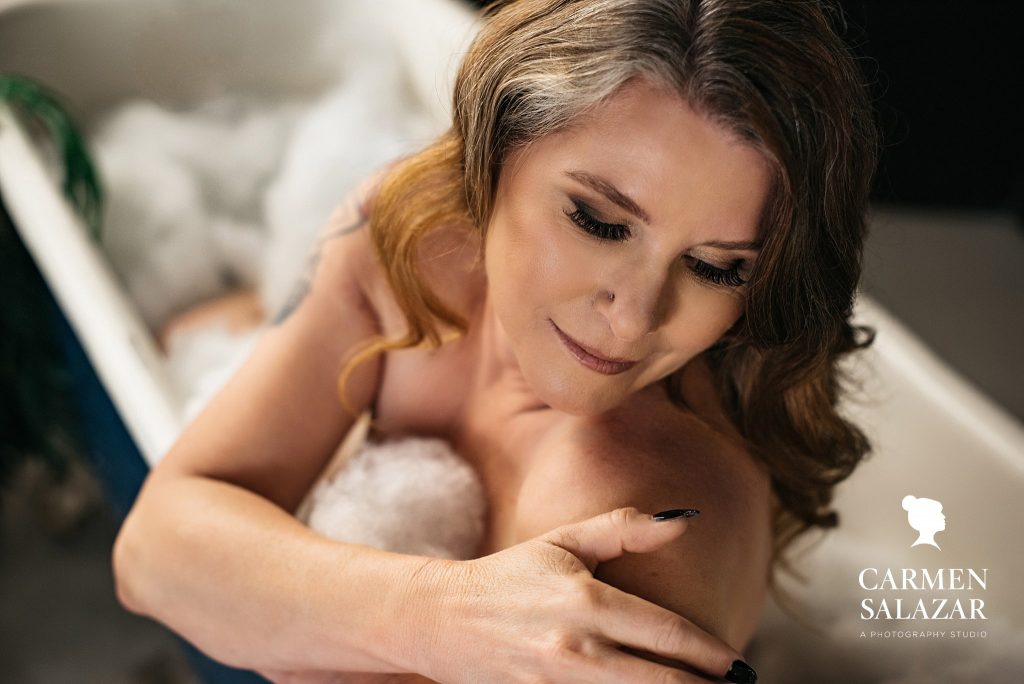 3. It's a unique way to celebrate your body and all that you've accomplished.
Let's be honest, if you've made it to mid-life, you have faced a challenge or two. You did so in the body you are in now. That body bore witness to loss, heartbreak, pain, suffering, and grief as well as joy, excitement, connection, and hope. She deserves to be celebrated and thanked for carrying the weight of your emotion, experiences, and physical tasks.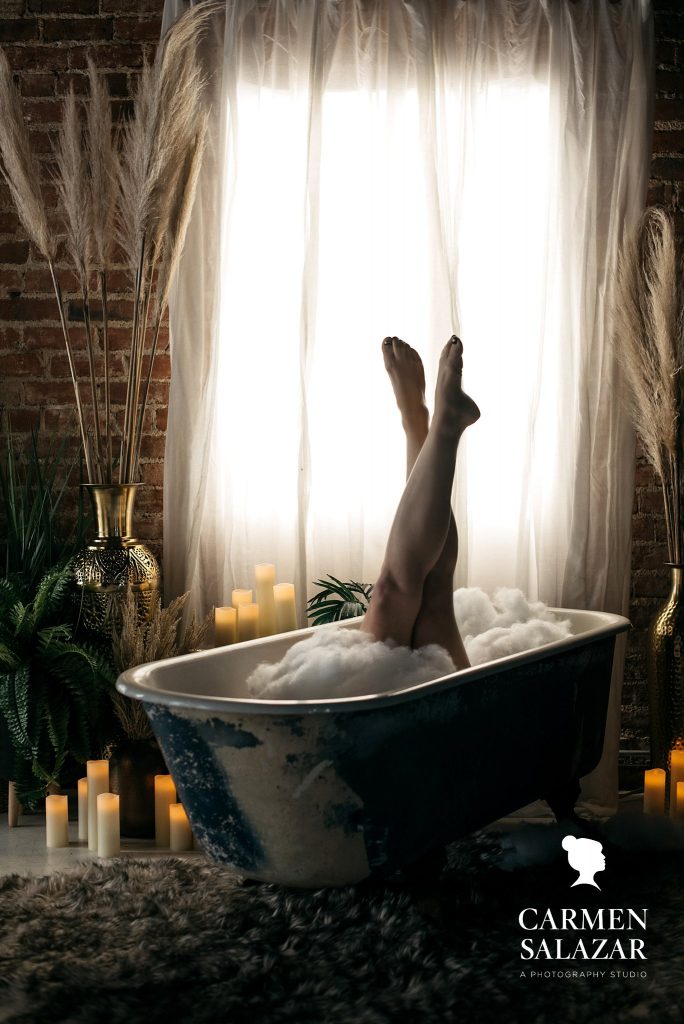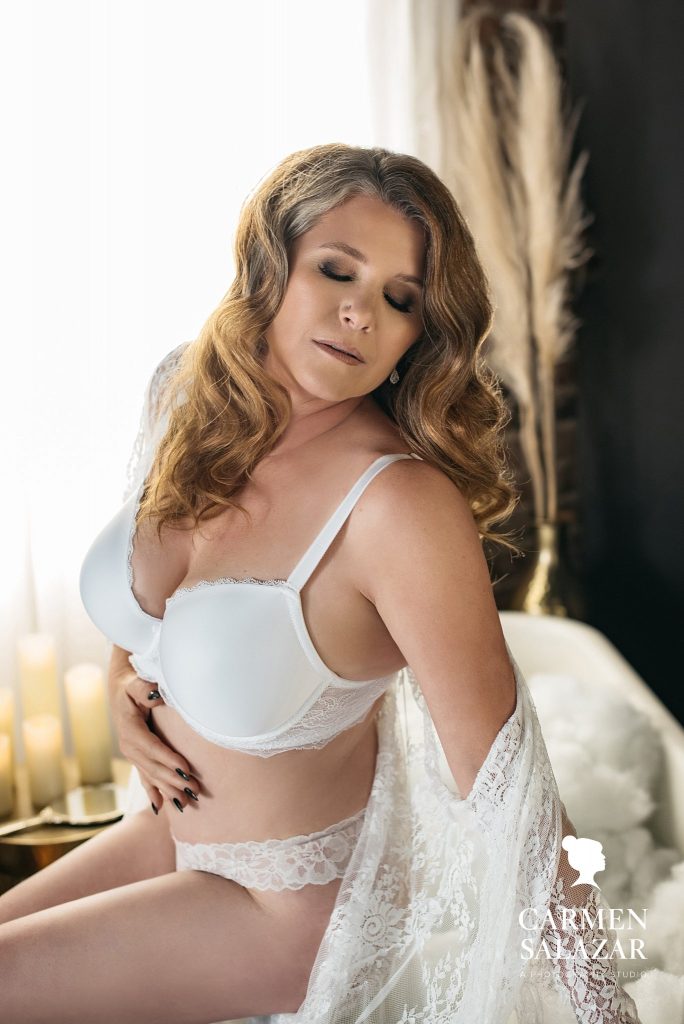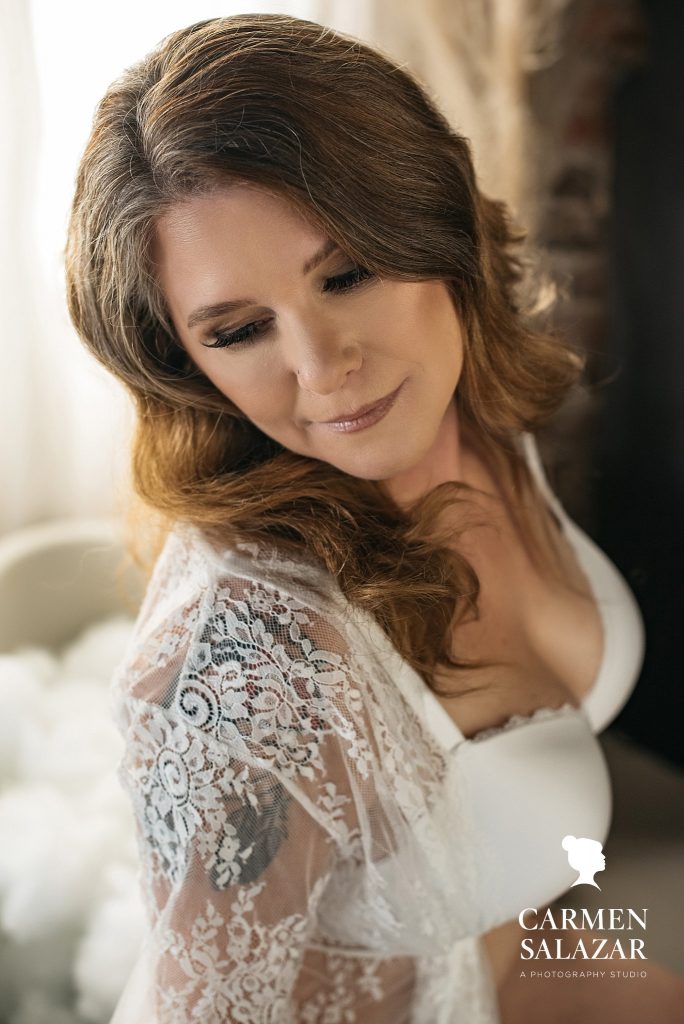 4. You'll have beautiful photos to cherish for years to come.
Whether these portraits are for your eyes only, hung on the wall, or given as a special gift for your partner, these are portraits you will cherish for years to come. You will never regret taking a day out of your busy schedule to document this particular moment in your life. 
No milestone moments are required! You are worthy of being celebrated today because you are YOU! These portraits will remind you of your beauty, strength, resiliency, femininity, and courage. We can all use that kind of encouragement!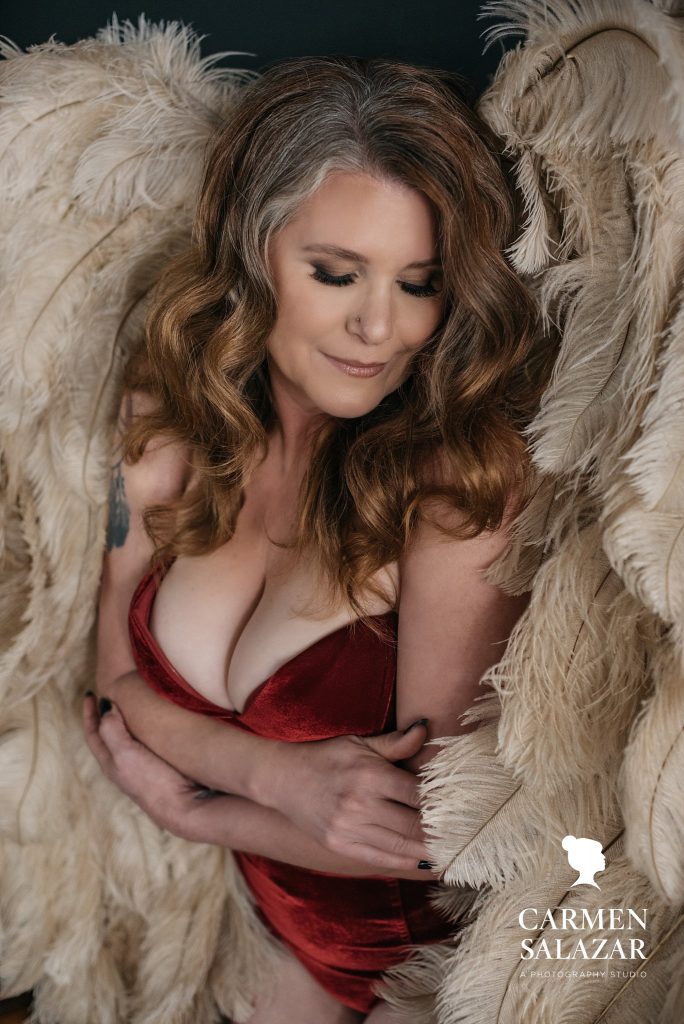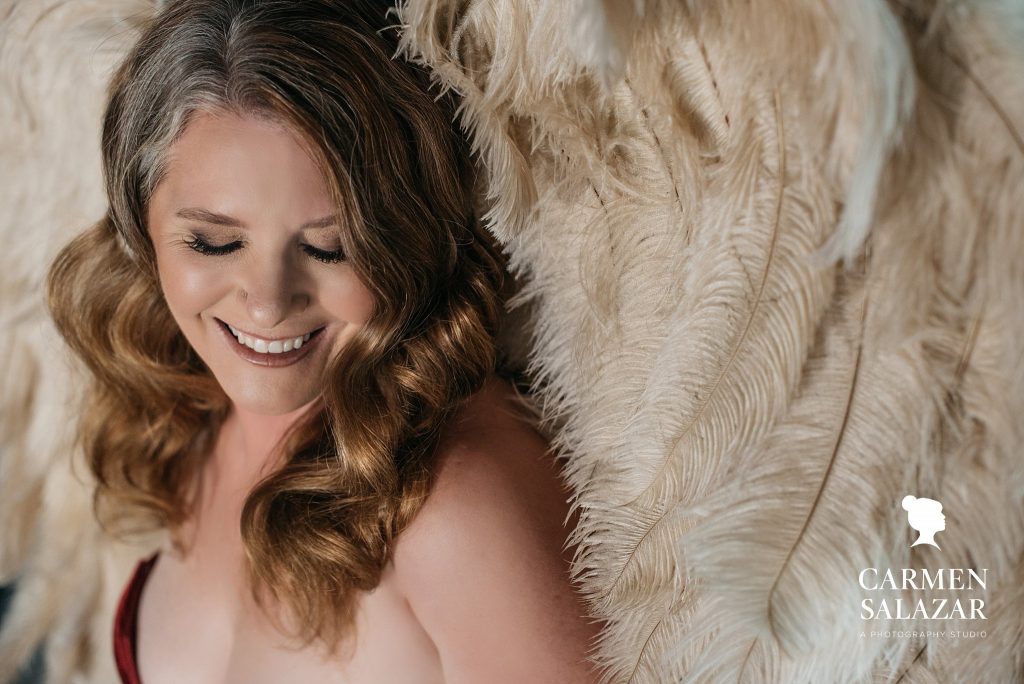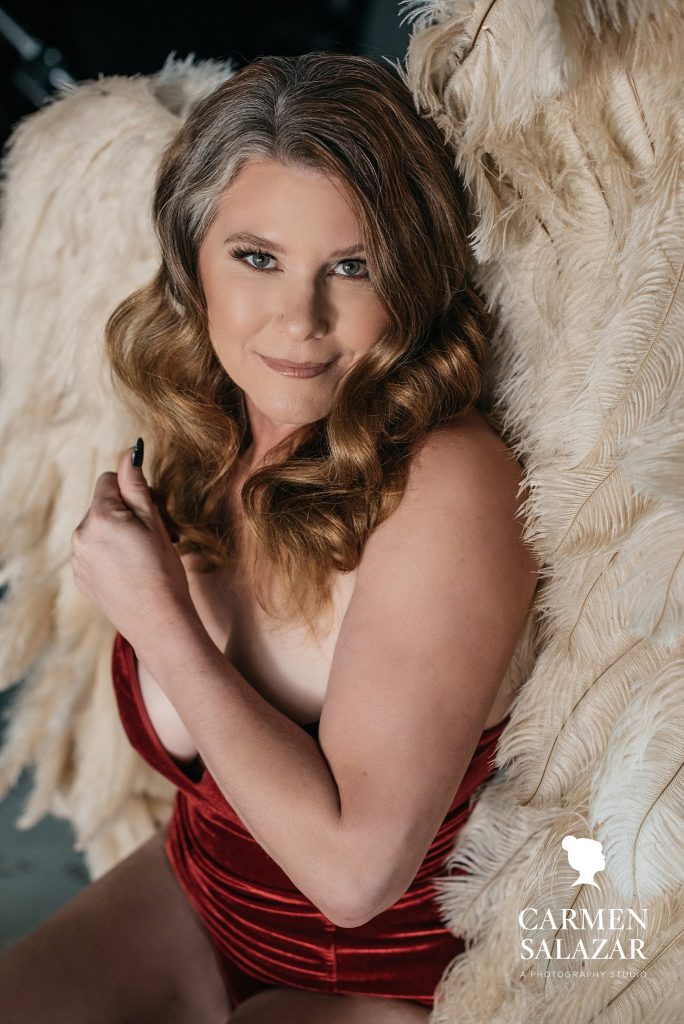 5. You deserve some "me time" – treat yourself!
As women, we often fill the role of caregiver in many aspects of our life. We give to our partners, our children, our careers, our home, our charities, and our things. However, we often forget to give ourselves the gift of luxury, rest, and empowerment. A day at Carmen Salazar Photography is a day all about you. We celebrate you and care for your needs the entire day, treating you like the queen you are.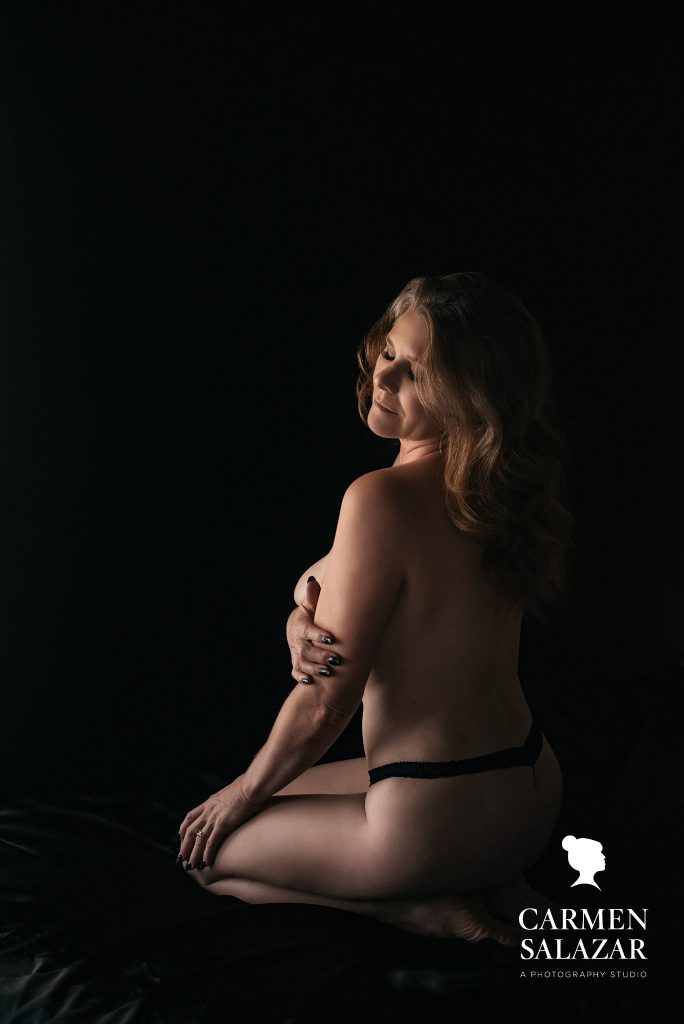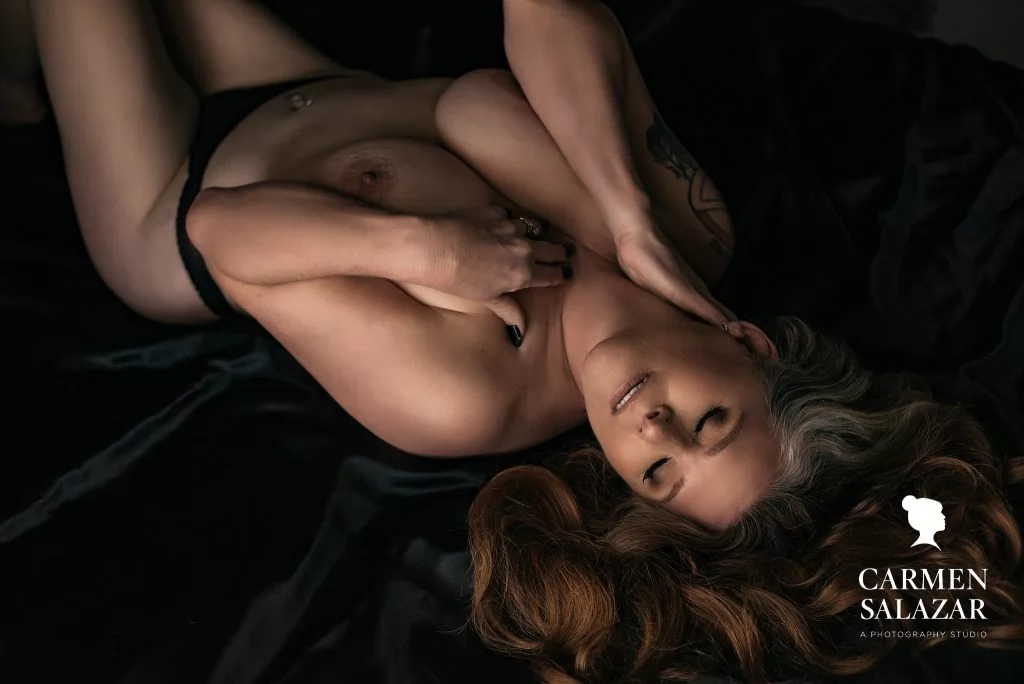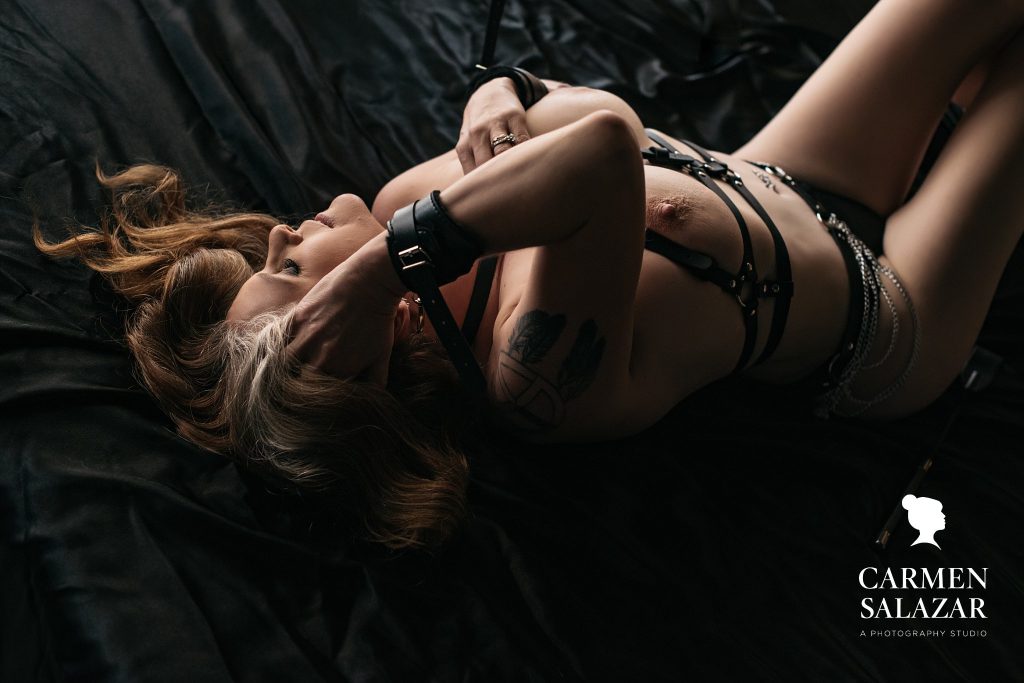 Beautiful in Your Own Way
Remember, you don't need to be a model or have perfect curves – everyone is beautiful in their own way. Scars mark what you have overcome. Wrinkles reveal the emotions you have held. Your curves carried you through life. You are beautiful, just as you are!
So, if you are in mid-life and think you have missed the opportunity for a boudoir photography session –think again! One is never too old to celebrate themselves, step into their sensuality, and document that feeling of empowerment!
Boudoir photography is for any woman at any age. You don't have to be young and skinny to enjoy a boudoir photo session. You can be any age, shape, or size for the experience to be empowering, positive, and transformative!
Contact us today! Let's start a conversation!
Sacramento Boudoir Photography | Boudoir Photography Sacramento