Boudoir photography is all about feeling sexy and confident. However, if you don't feel comfortable in lingerie, don't worry! There are plenty of other outfits that will make you look and feel amazing in your boudoir portraits. Check out these 9 creative non-lingerie ideas for your boudoir session from Carmen Salazar Photography, located in Roseville, CA, for some inspiration.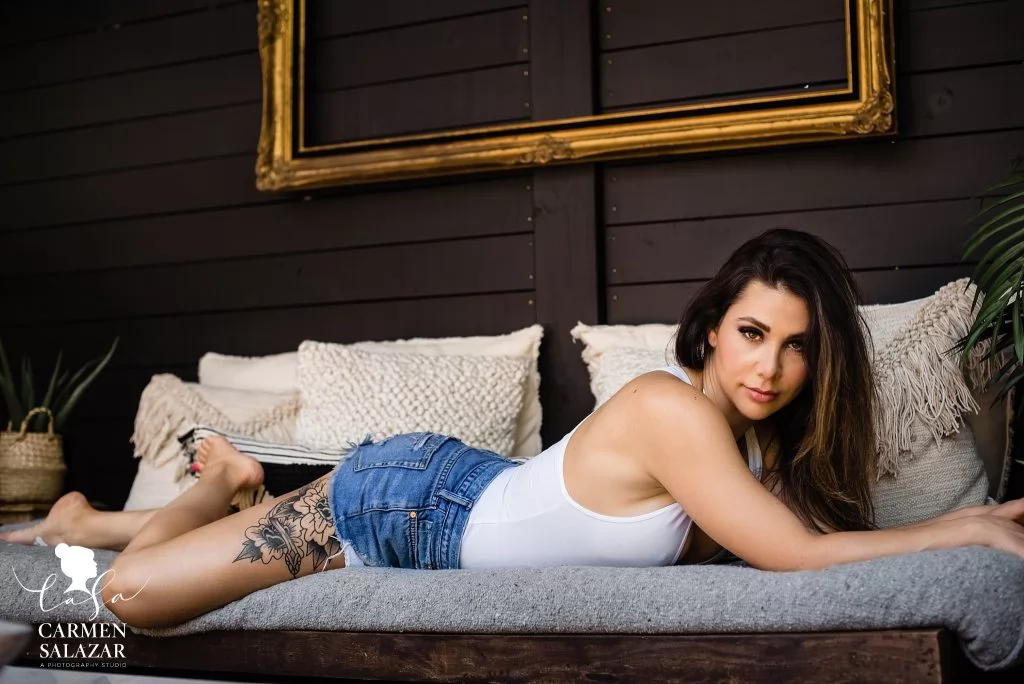 1. T-Shirt and Jeans
An easy non-lingerie "go-to" outfit is a simple white t-shirt with jeans. This Boudoir Beauty chose a layering t-shirt along with a ripped pair of jean shorts. She looks relaxed, down-to-earth, and sexy all at the same time. Most likely you have these pieces, or some variation, already in your closet, making this an accessible and affordable boudoir look.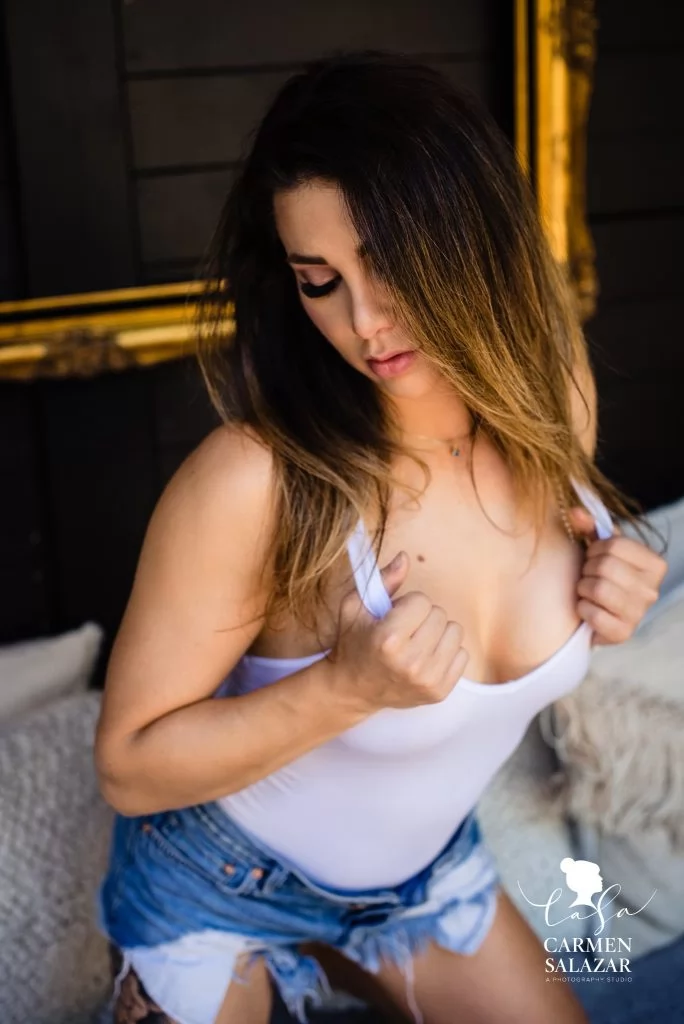 2. The Little Black Dress
You can't go wrong with a little black dress. Coming in many shapes and styles, the little black dress is a classy way to bring out your inner confidence and femininity. Pair it with heels and some fun jewelry, then trust us to pose you in the right sets to create the sultry (or powerful) look you are going for!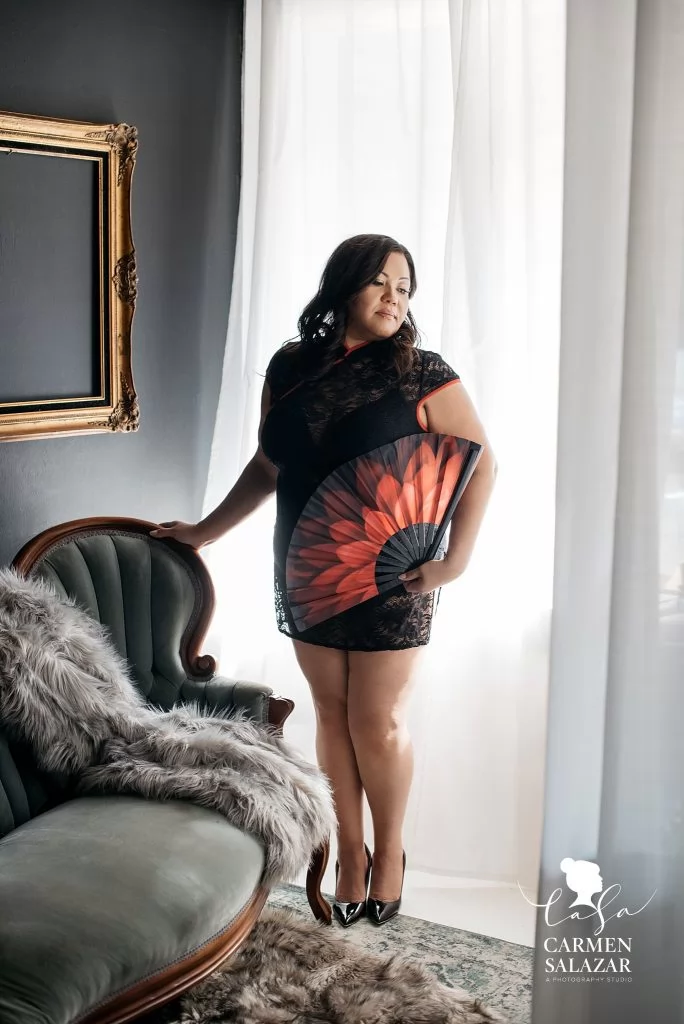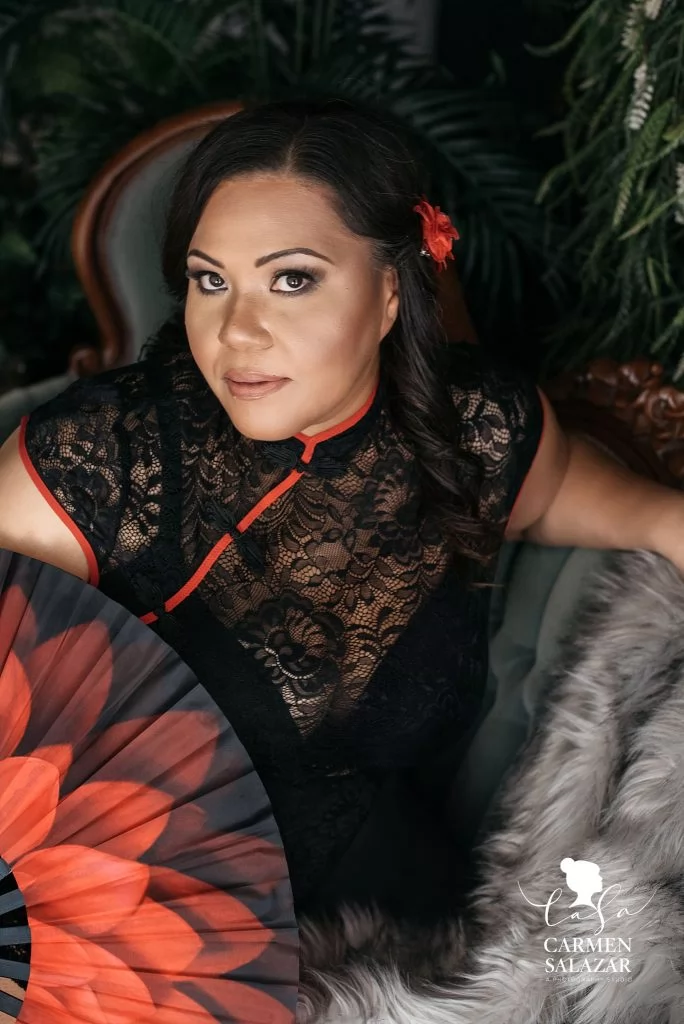 3. Oversized Sweater
Are you lacking in inspiration? Try taking a dive in your own closet for your next non-lingerie boudoir session. Almost everyone has a favorite button-down shirt or oversized sweater that soothes and comforts them on TLC days. Grab that top, throw on some heels, and slip into a cute pair of panties for the perfect cozy and sexy boudoir look.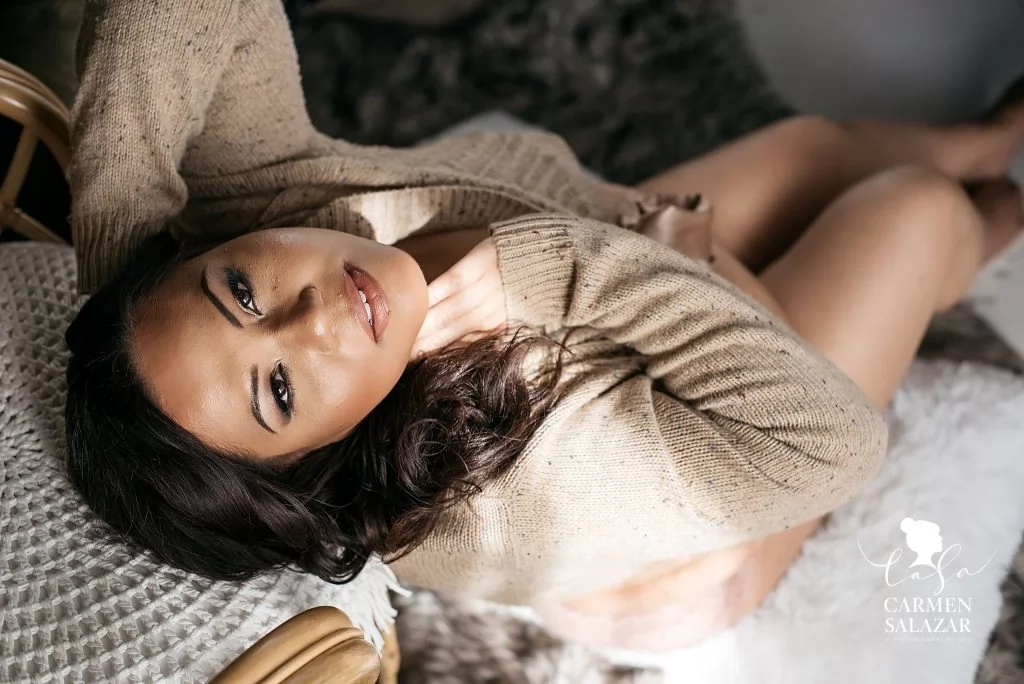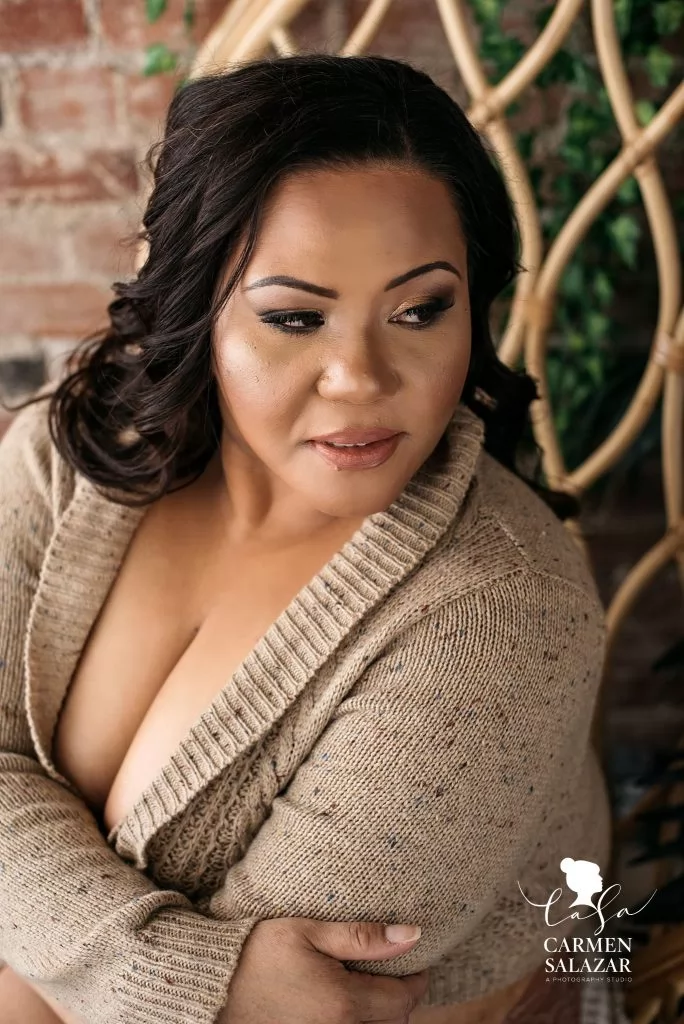 4. Team Jersey
If your portraits are a gift for a Sports-loving fan, why not slide into their favorite team jersey to send them a little extra love. Perfectly oversized in nature, a team jersey is a great way to support your favorite sports team while getting your sexy on. Remember, everything looks great with heels. So, find a matching pair and start strutting your stuff while representing your team!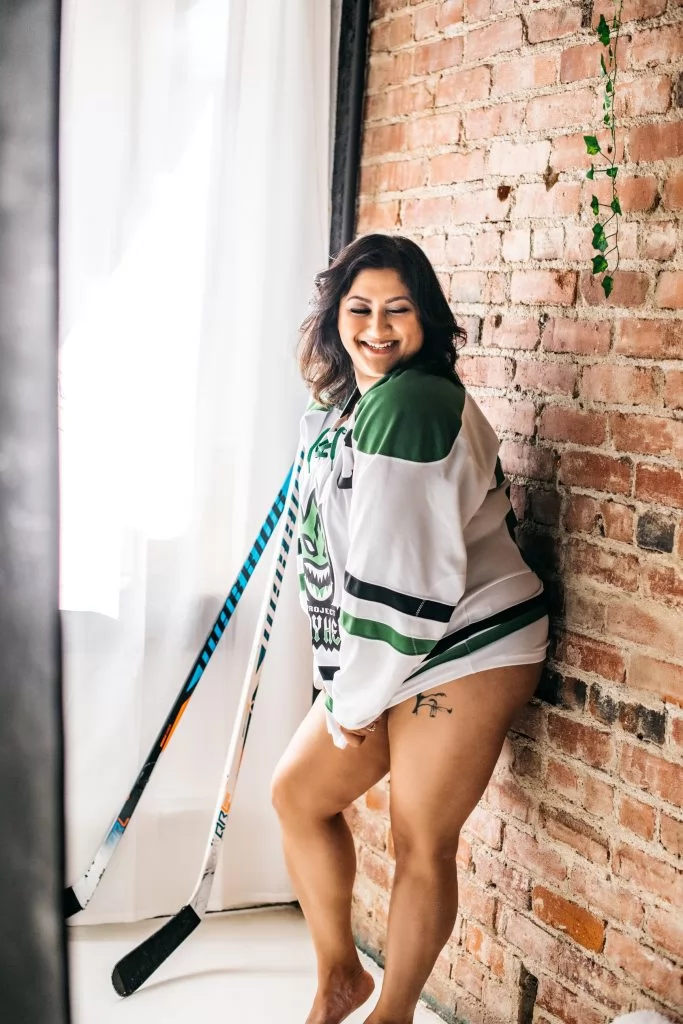 5. Bodysuit with Body Jewelry
Stay fully clothed with this seductive option. Bodysuits are popular for everyday glam when paired with a nice pair of pants or jeans. Did you know they can also liven up a boudoir session? Layer it with body jewelry, as this Boudoir Beauty did, and you have a unique non-lingerie boudoir outfit!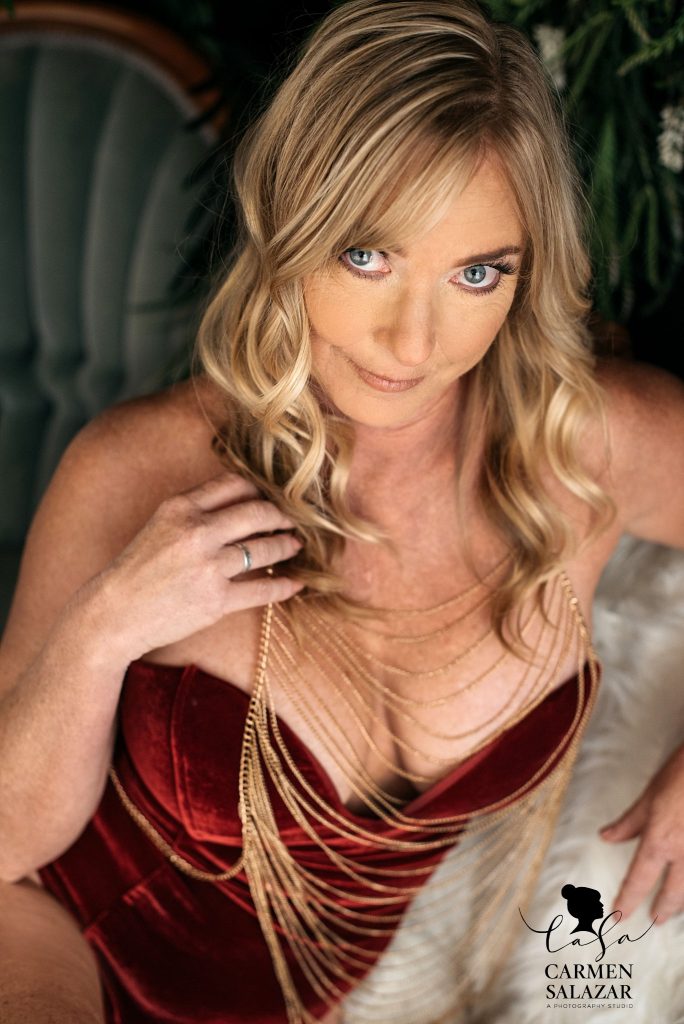 6. Sports Jacket
Whether it is your sports jacket or that of your significant other, an oversized sports jacket with heels exudes confident and sexy vibes. We think this Boudoir Beauty looks fierce in her power pose and soft in her headshot. Would you try this look?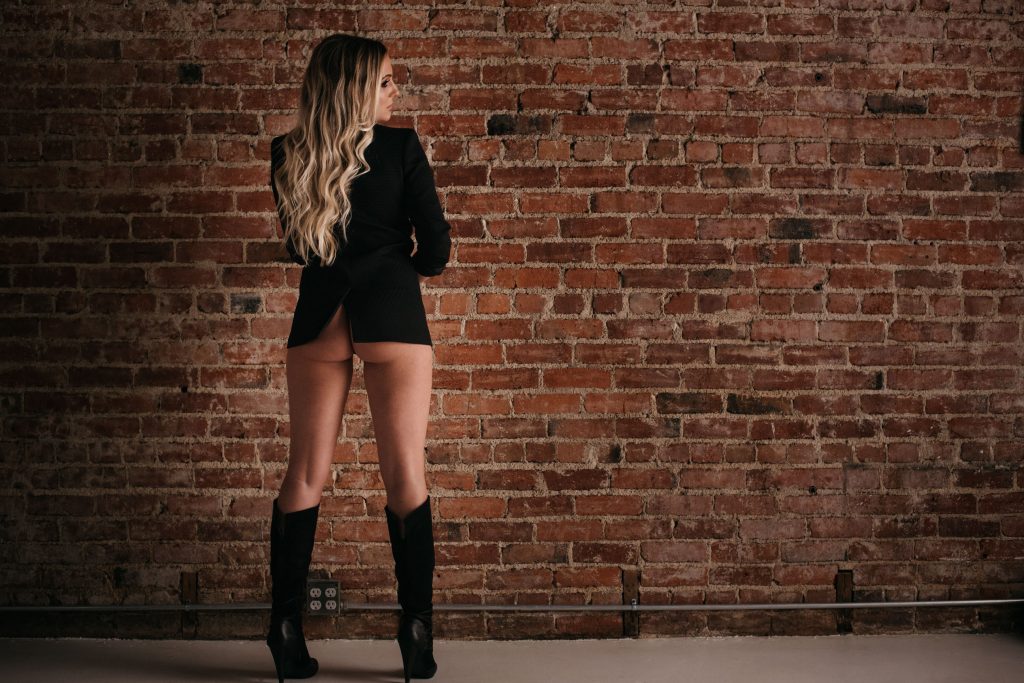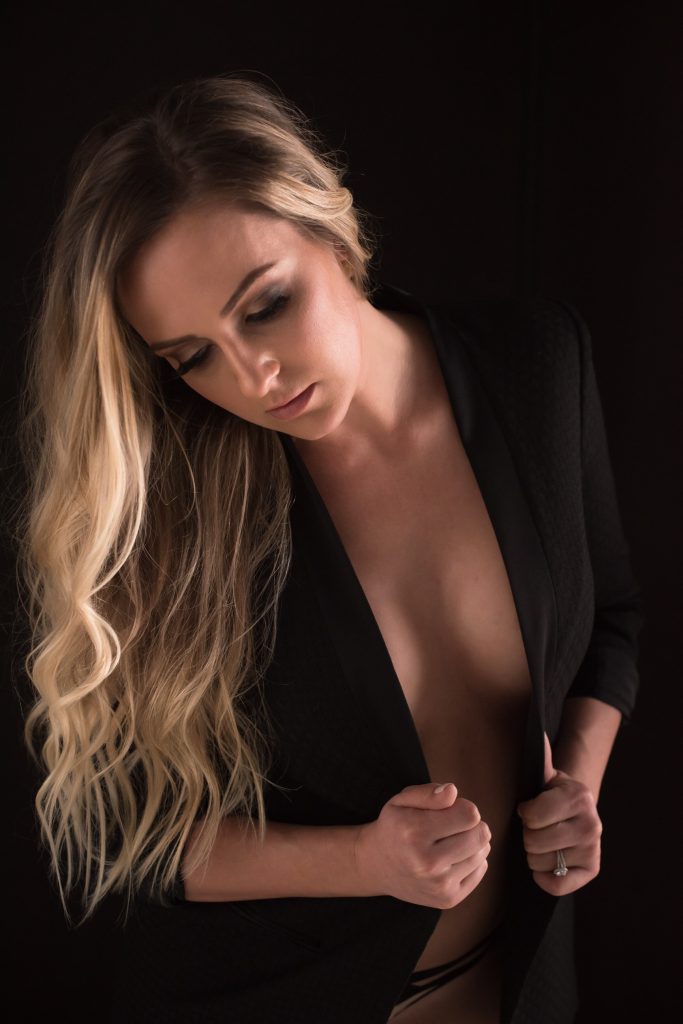 7. Creative Props
Are you looking for a unique way to display your personality through boudoir photography? Try dressing up or down with a prop that best represents you. This creative bookworm chose a few books to do the job. If books don't resonate with you, try a hat, umbrella, bag, or any other object. Whatever the idea, bring it (and the prop) to your session and we will find tasteful ways to incorporate your prop into the session.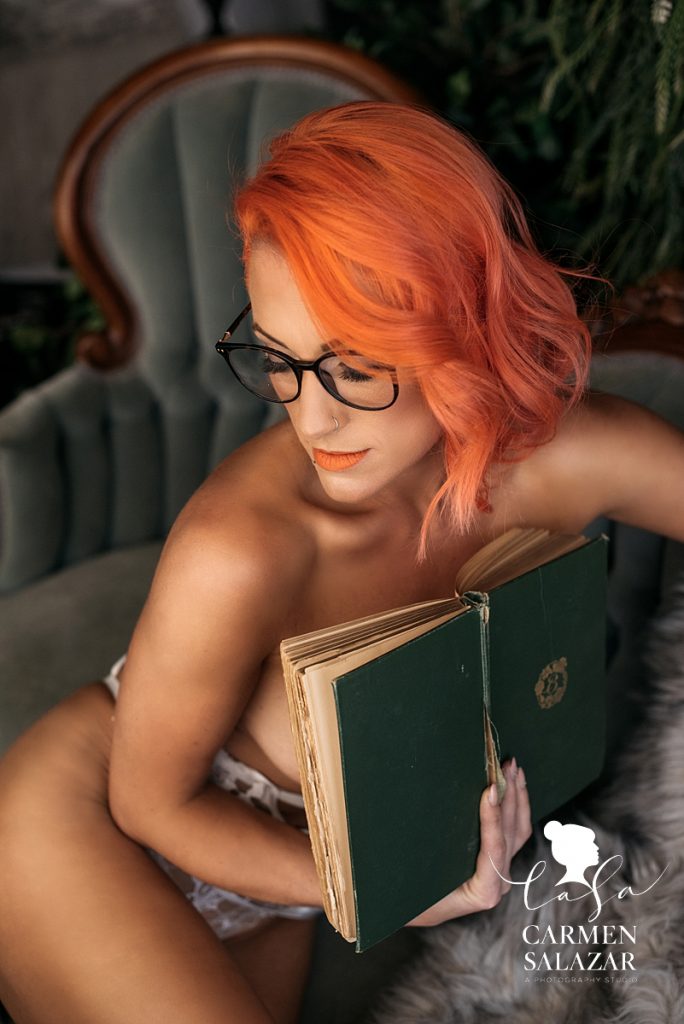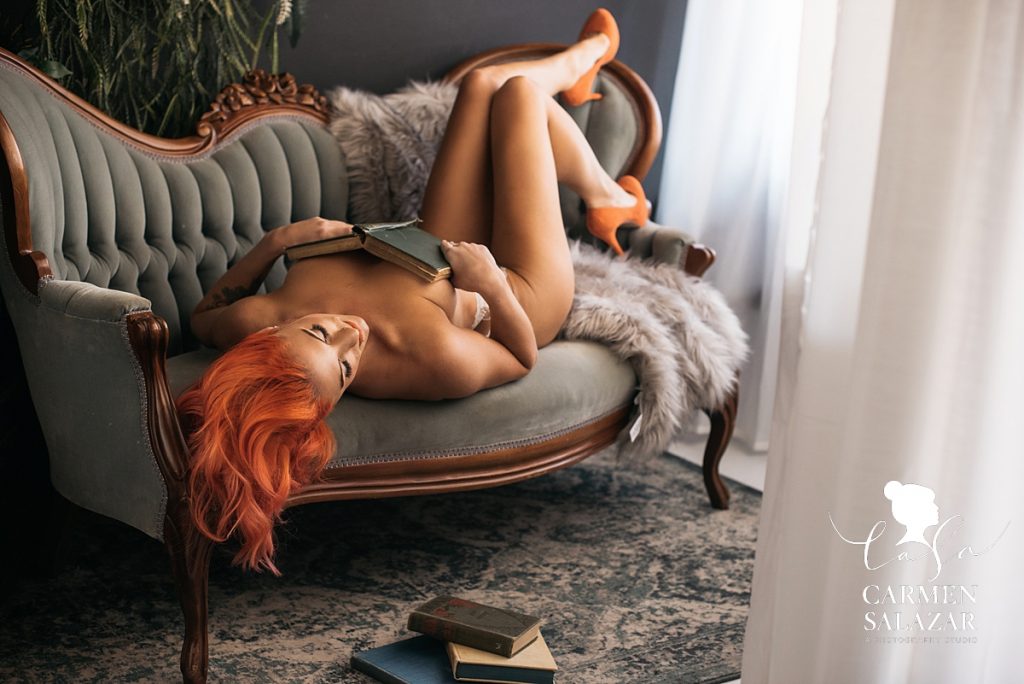 8. Nothing But The Sheets
If you can't decide on any wardrobe choices, you can always slip in between the sheets for an evocative, enticing, and soft boudoir portrait. Remember, you are beautiful just as you are, without embellishments! So, why not take her out for a spin in our crisp white linens.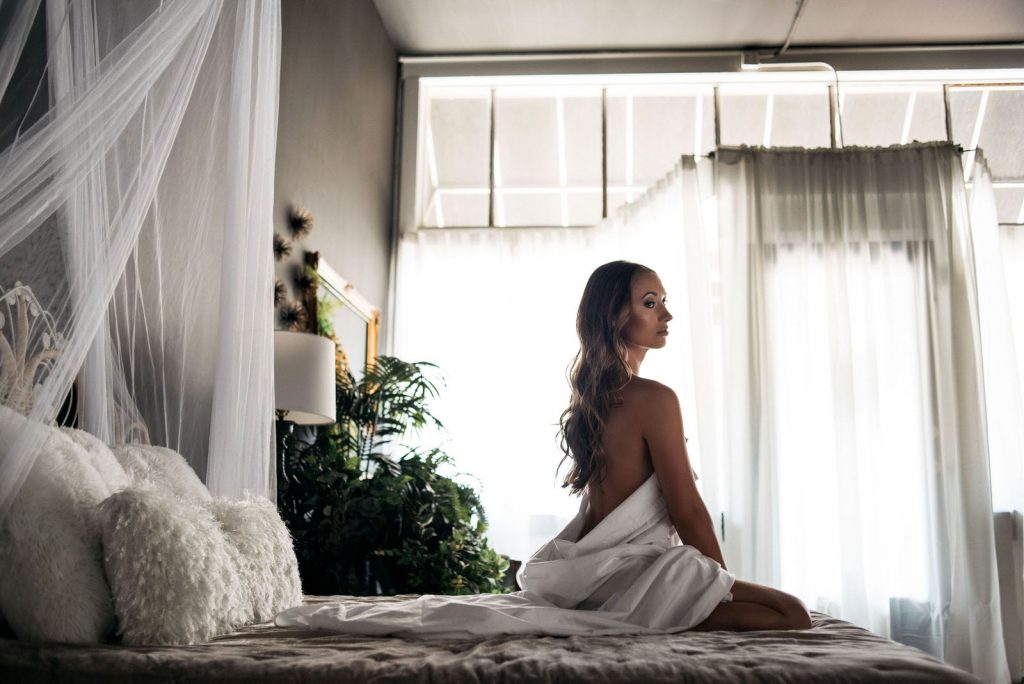 9. Nude Art
Finally, if none of these ideas appeal to you, tasteful nude art is always an option as well. Strip away all the props and let your beautiful self shine with some tasteful nude art. If you aren't confident fully nude, topless photos are a striking alternative. (Note: Consent is at the utmost forethought of our minds. We will never ask you to pose or undress beyond your level of comfort.)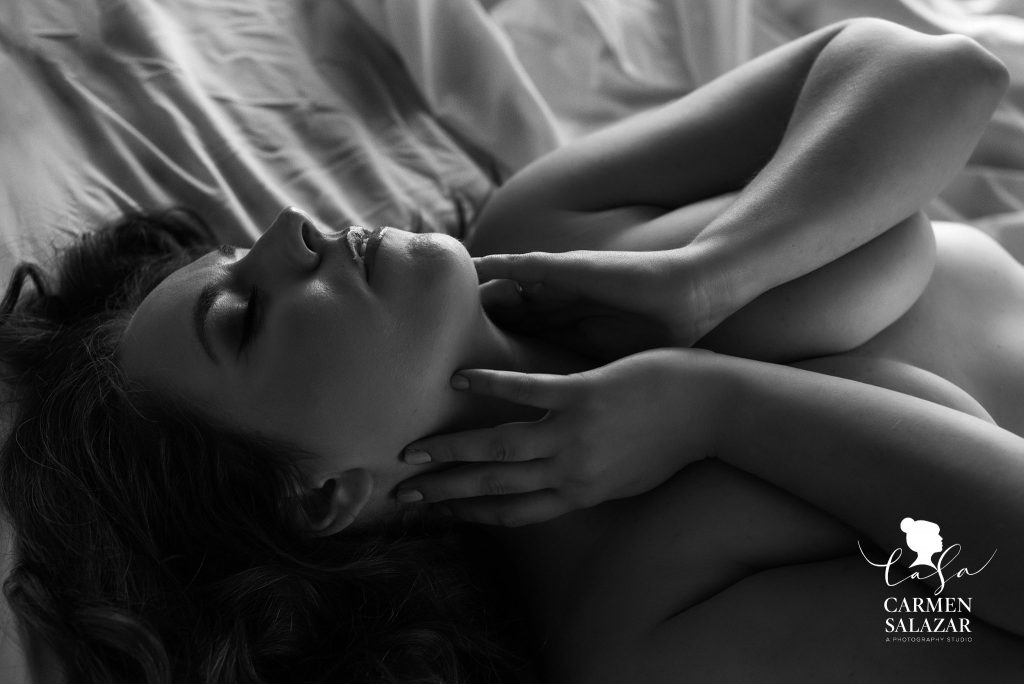 Those were our favorite 9 Stunning Non-Lingerie Ideas for Your Boudoir Session
Do these ideas have you as excited as we are to experiment with creative wardrobe choices? If so, Contact Us today to schedule your own non-lingerie boudoir session!
Remember, No matter what you bring to your session and choose to wear, we are here to help you feel like the unique, beautiful, and confident woman that you are!
Sacramento Boudoir Photography | Boudoir Photography Sacramento