Today we have tips for wearing a men's button shirt for boudoir photos.
How many times have you seen a woman wearing a men's button shirt and thought "Wow, she looks amazing"? There's just something about the way a man's shirt fits a woman's body that can make her look incredibly sexy. If you're interested in taking boudoir photos, but don't know how to start, wearing a men's button shirt might be the perfect place.
Here are some tips for putting your own spin on this classic look.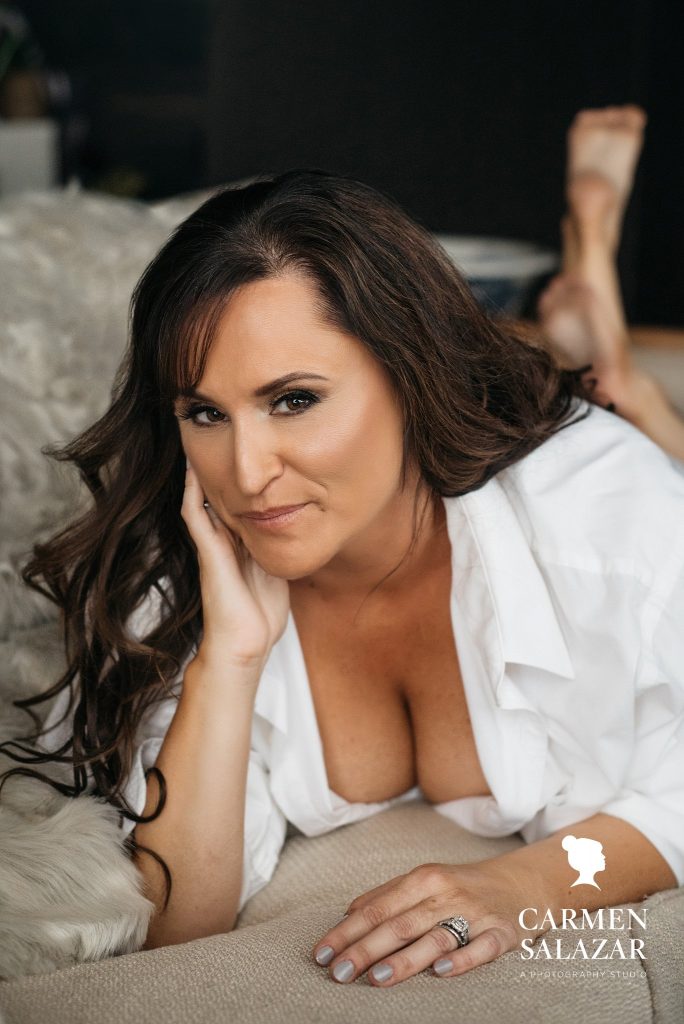 1. Start by choosing a shirt that fits well.
It should be comfortable and not too tight or loose. Look for a shirt that fits well and is in good condition.
2. Select a shirt that compliments your skin tone.
When thinking of men's button shirts, we often think of the classic white shirt. However, white might not be the best color for you! Perhaps a different color would better highlight your beautiful eyes or skin? Why not try a solid or striped blue shirt instead?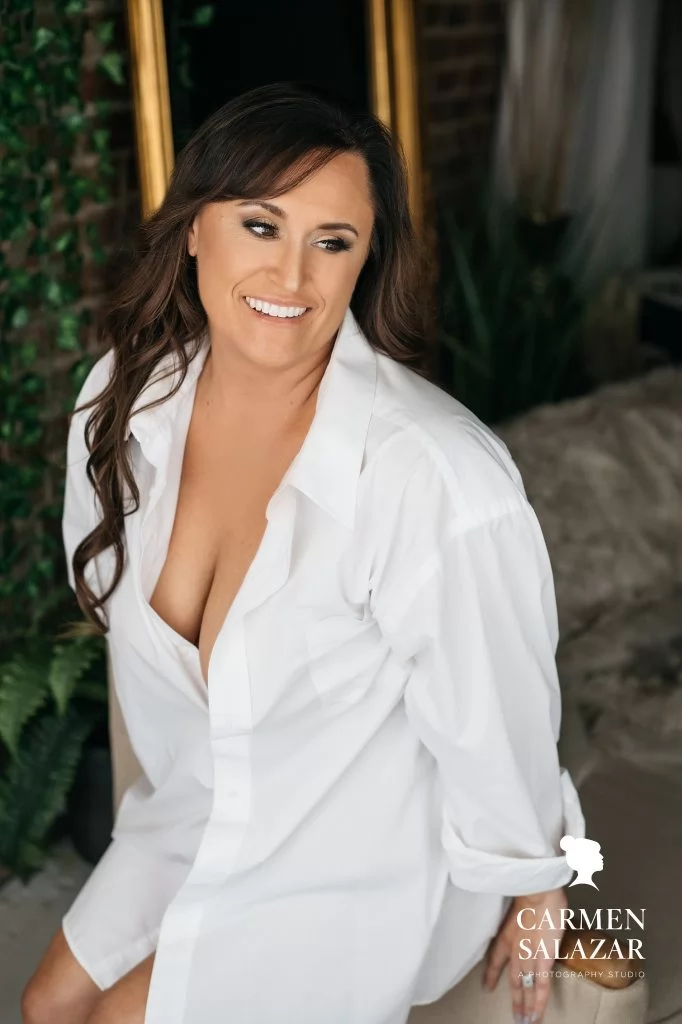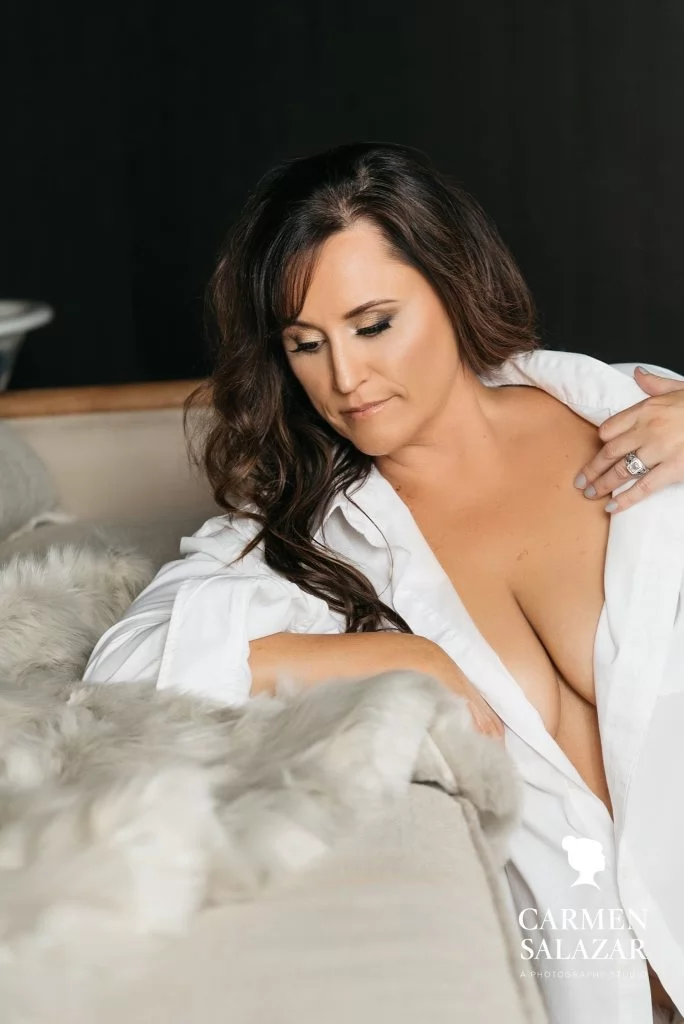 3. If the shirt is long enough, hem it so that it hits at or just below your waistline.
Adjusting the length of the shirt will help feature your best physical assets. Don't be afraid to show some skin— show off those gorgeous legs of yours!
4. Pair the shirt with a contrasting or intricate bra (or not!)
Depending on your comfort level, no bra is required when wearing a men's button shirt for boudoir photos. But if it feels right for you, wearing a bra with a pop of color or lacy details can be a nice touch as well.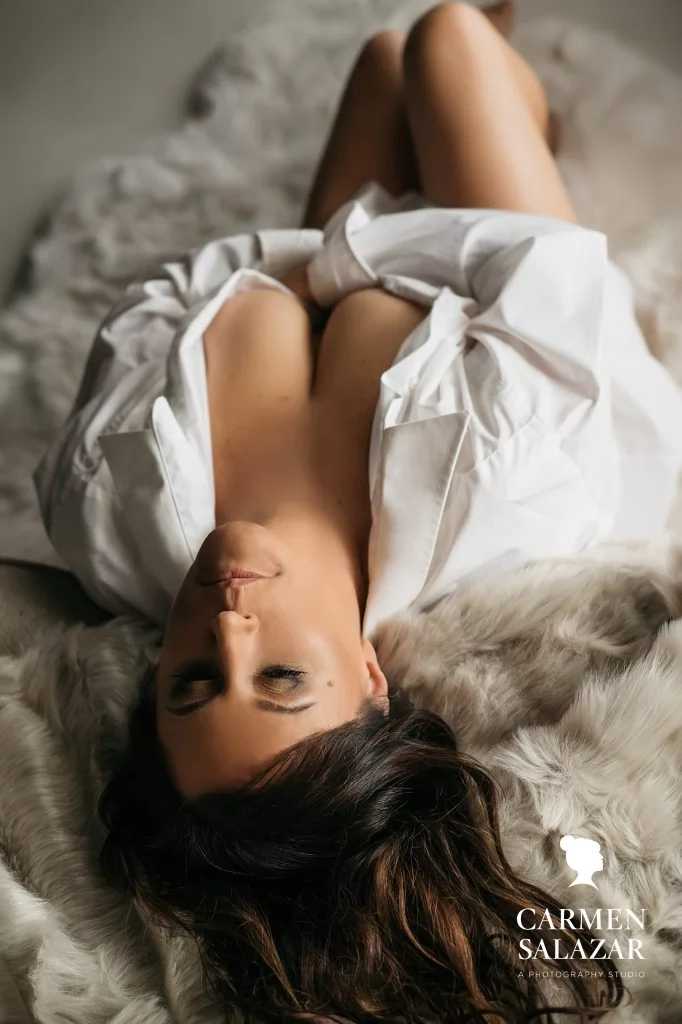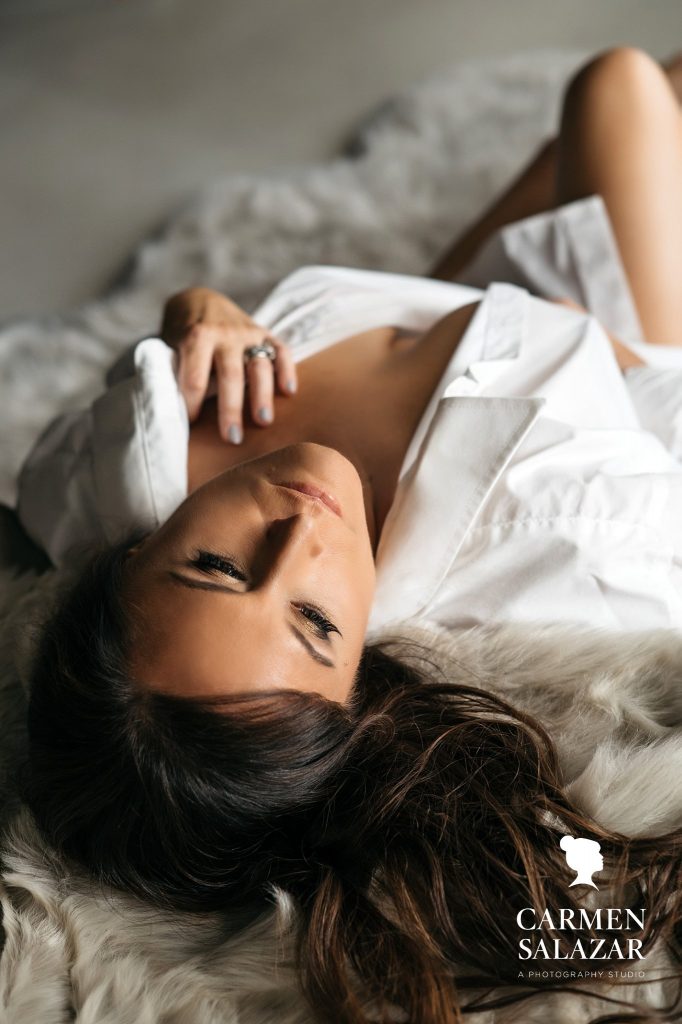 5. Accessorize with heels, jewelry, and other items that add femininity.
You may be wearing a men's button shirt, but don't forget to bring your femininity to the session. Adding in heels will visually lengthen your legs. Jewelry and stunning makeup and hair (always provided as part of your session by Carmen Salazar Photography) will also heighten your goddess vibe!
6. Try wearing the shirt unbuttoned or off the shoulder for a more sensual look.
Lots of posing fun can be had in an oversized button shirt. From flirty to sexy, the shirt can be positioned just right to show off your curves and accentuate your best features.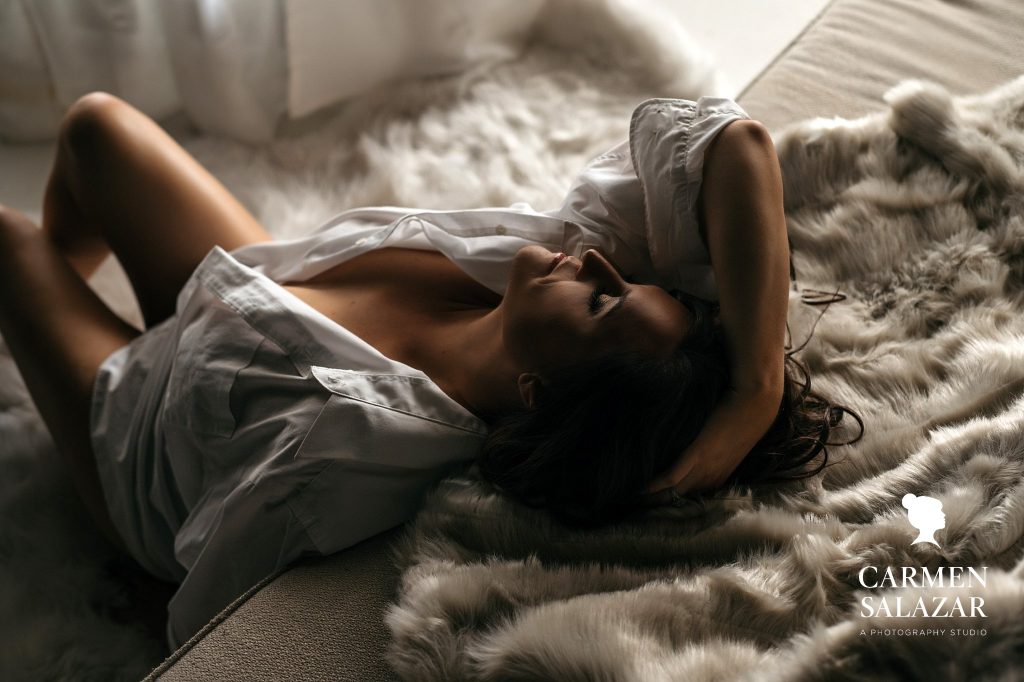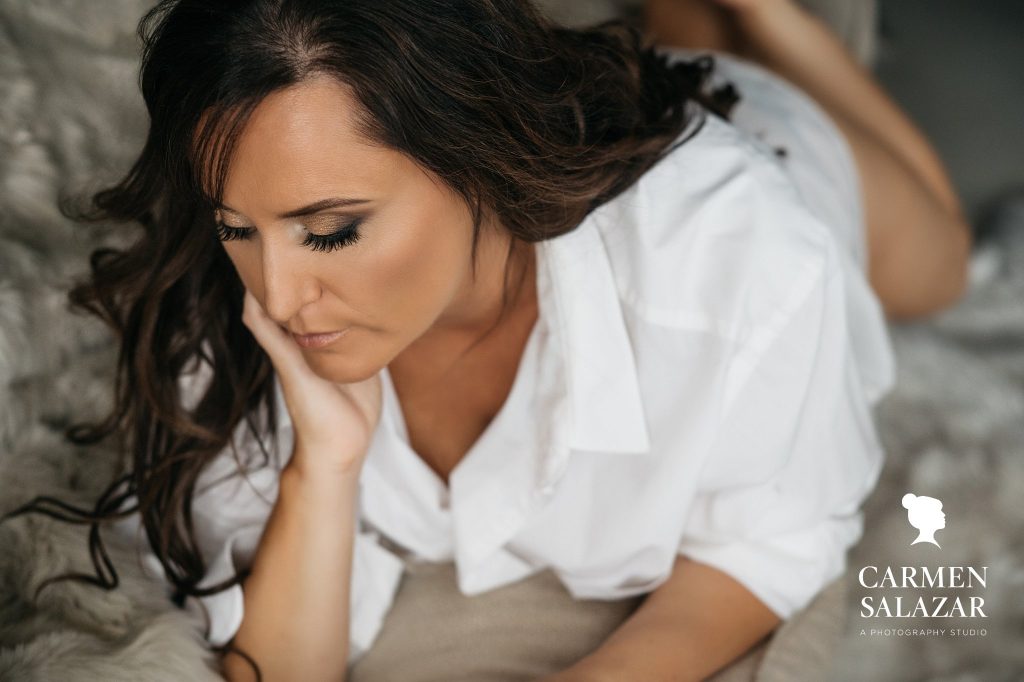 A Sexy Option
Button-down shirts can be a surprisingly sexy option for boudoir photography. They provide a more relaxed and casual look than traditional lingerie. Perfect for every body type, you will love the way you feel in them! Remember, have fun with it! The whole point of boudoir photography is to feel sexy and beautiful!
So, let's put that button shirt to work! Contact us today to begin your journey to boudoir photography!
Sacramento Boudoir Photography | Boudoir Photography Sacramento