If you are preparing for a boudoir session and aren't sure what to wear, consider posing between the sheets!
Boudoir photography is all about celebrating your confidence and sexiness in the body you have today! You are enough!
At Carmen Salazar Photography, we understand what makes the female form glow! With years of experience, we know how to guide you into poses that highlight your best features and allow your inner and outer beauty to shine brightly!
Drawing on that knowledge, today we are sharing reasons why all bodies look amazing posed between the sheets along with some stunning portraits!!
Are you ready? Let's go!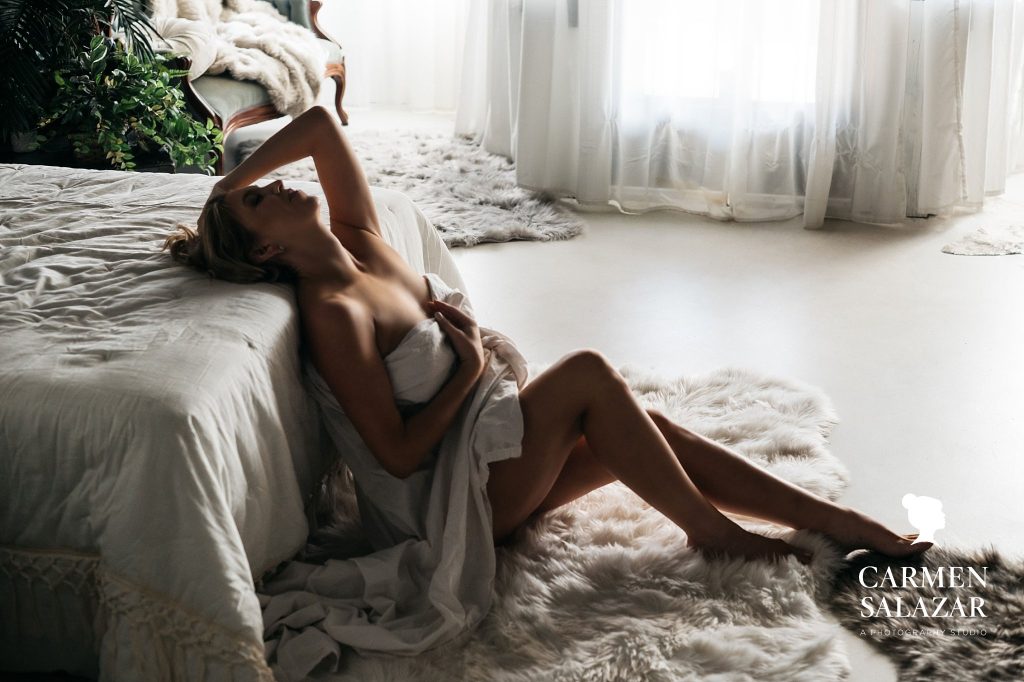 Illusion of Nudity
Wrapped in sheets, the portraits we create give the illusion of nudity without actually being nude. Nothing is sexier than the illusion of a woman in the nude between the sheets!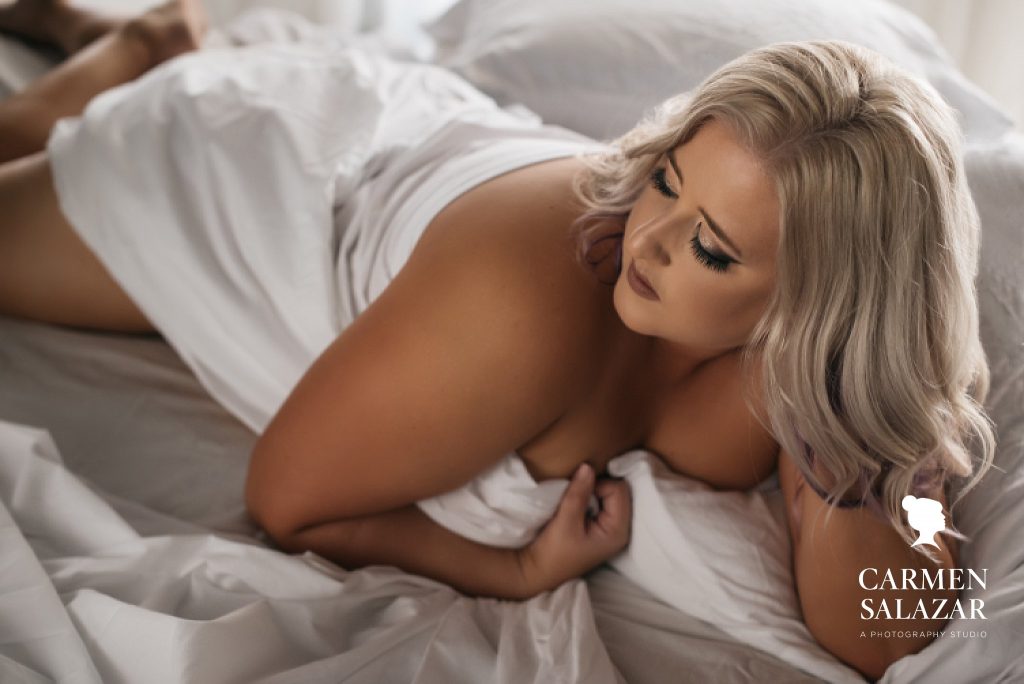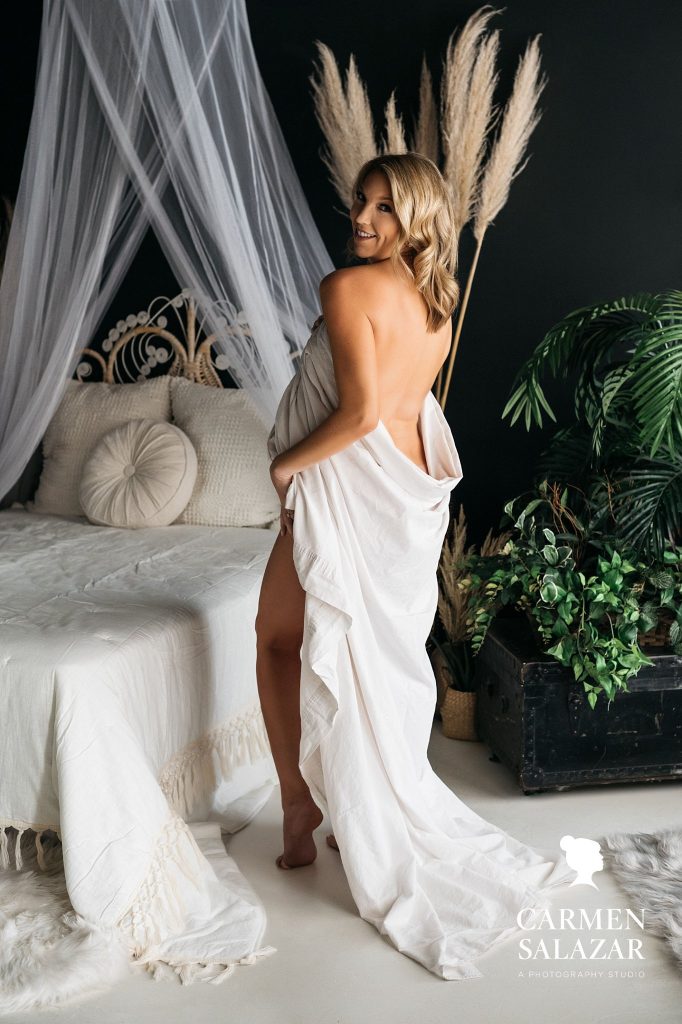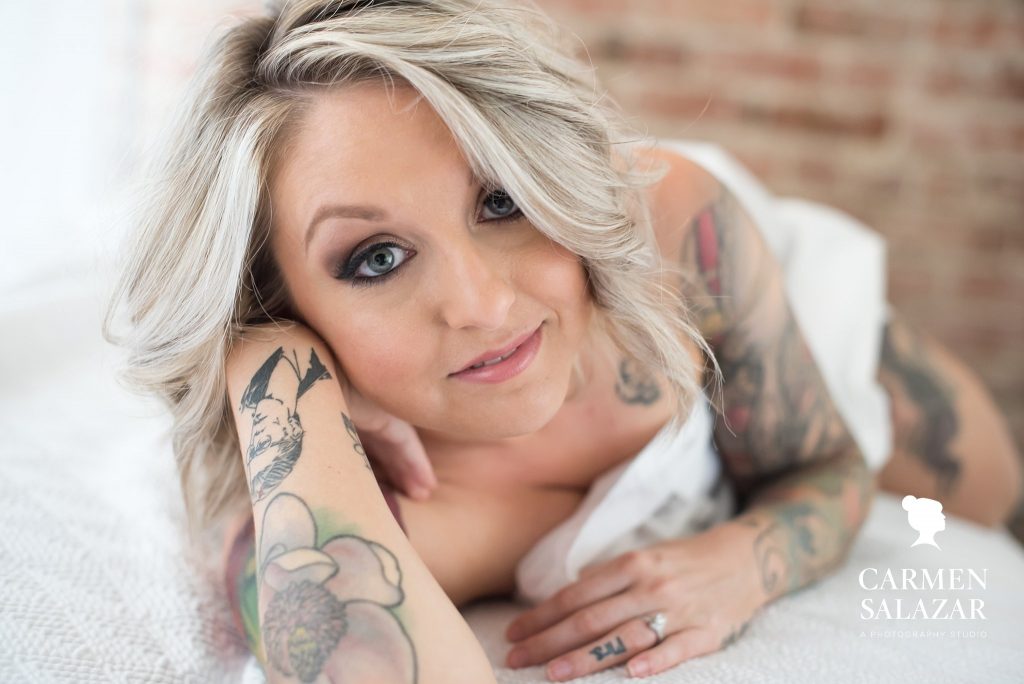 Flattering on Every Body
Draped around your body sheets will accentuate your curves and highlight your best assets while simultaneously covering other areas. We will help you show just enough leg or shoulder (or more) to bring your sexiness through the camera lens into your portraits.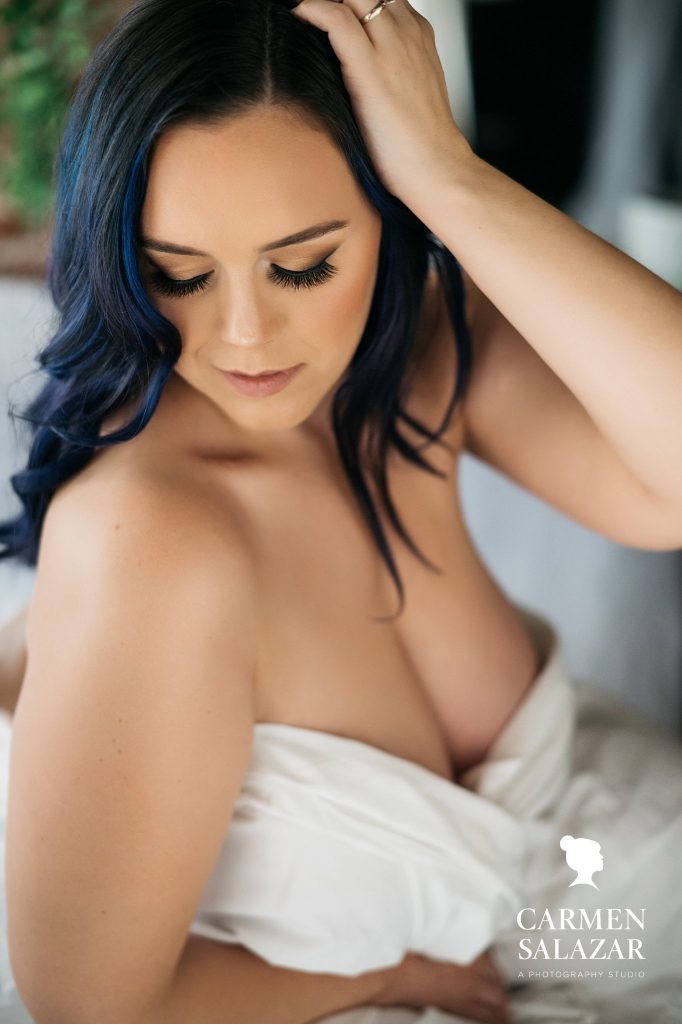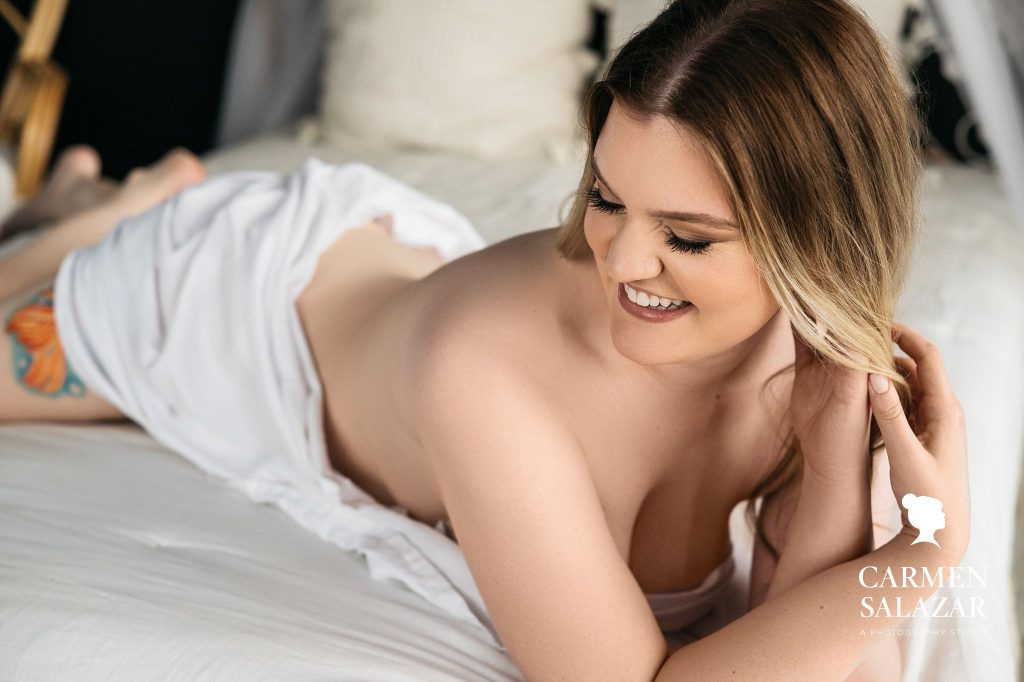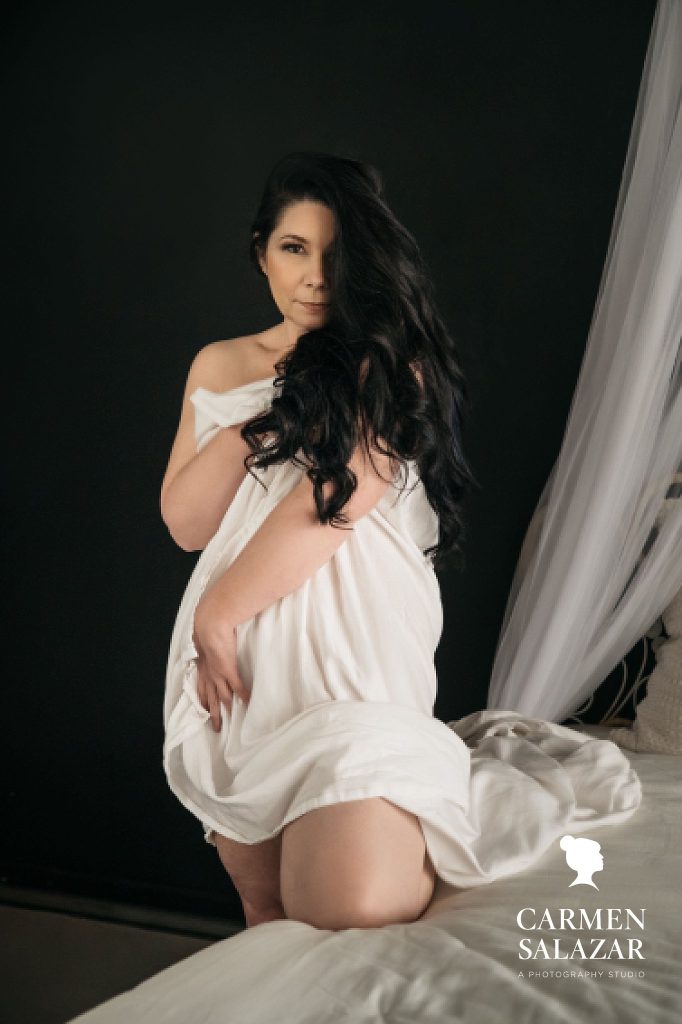 Create Different Moods
Posing between the sheets lends itself to a variety of aesthetics and moods. From soft and comfortable to sexy and sultry, the sheets will transform into the desired look. Let us know your vision. We will work with you to create portraits you will love for years to come.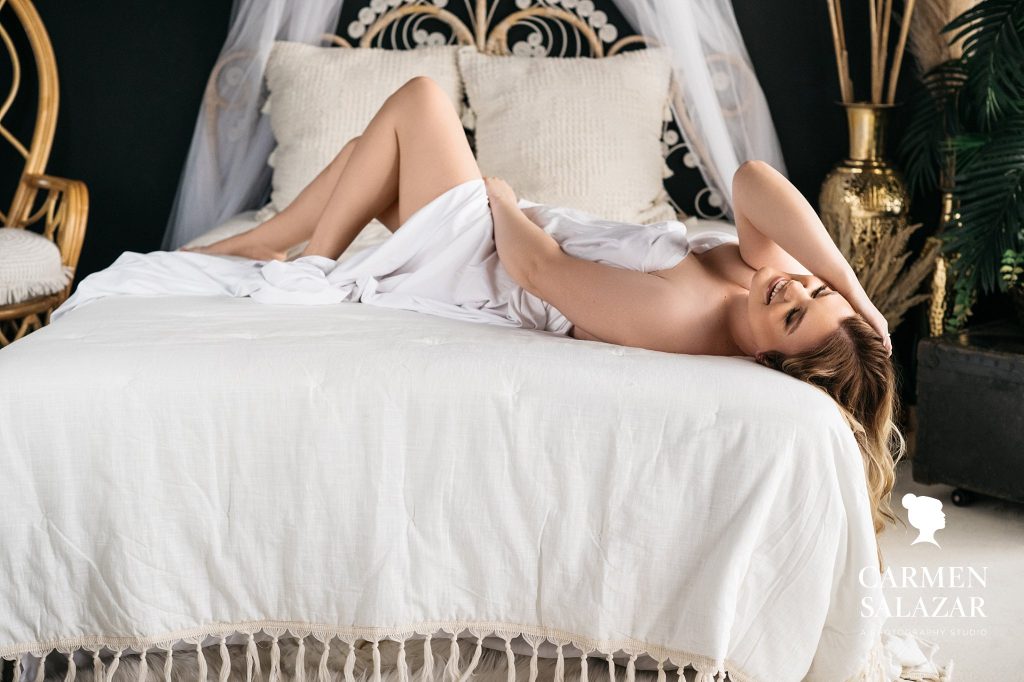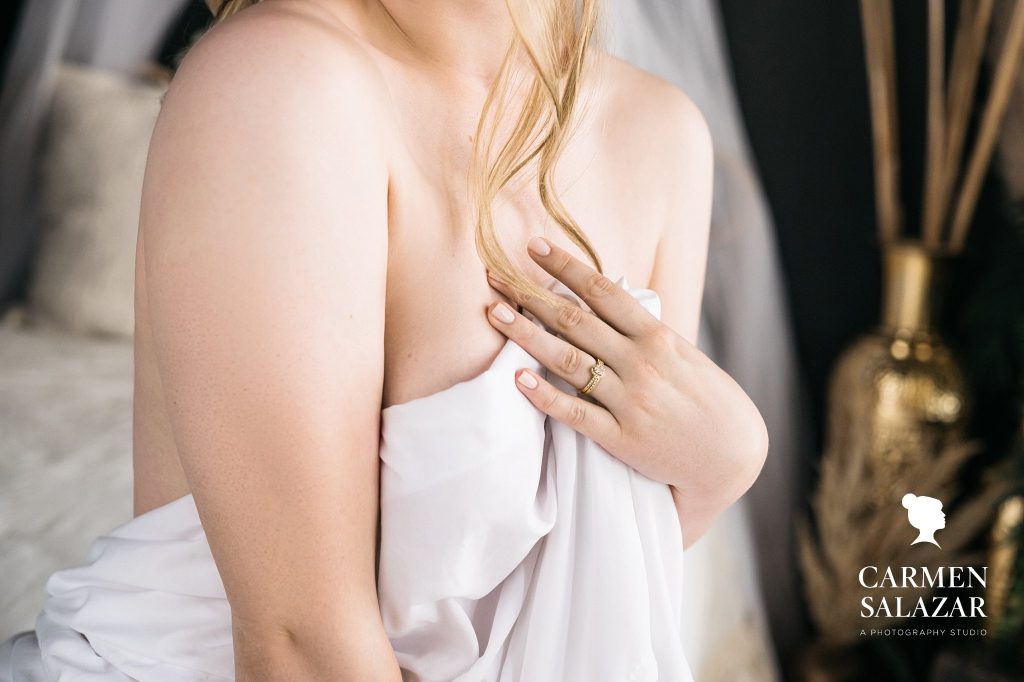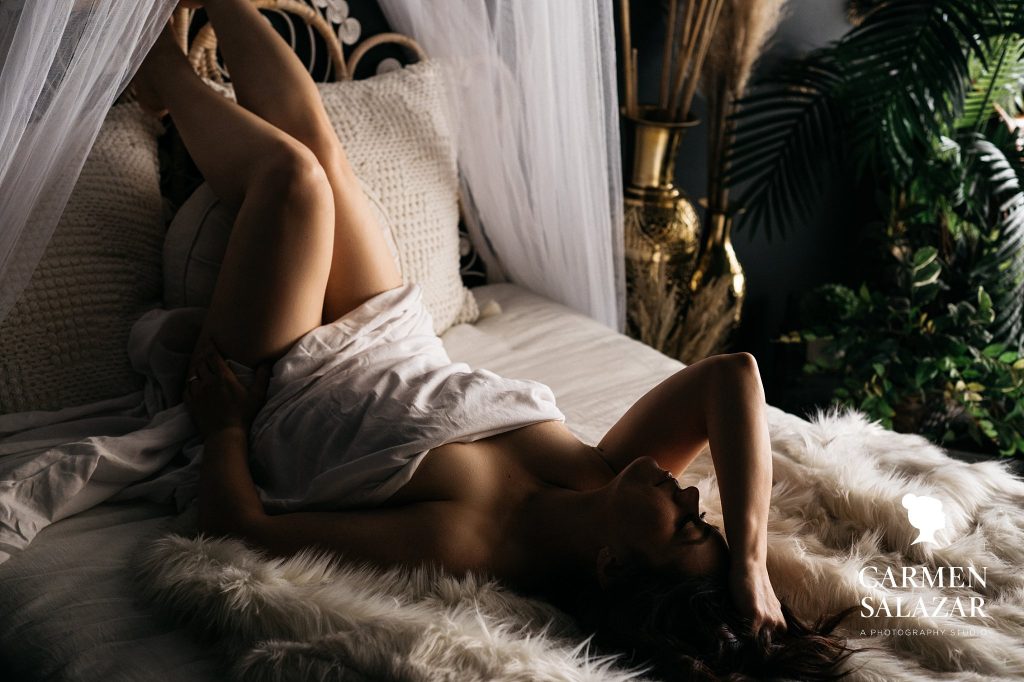 Wardrobe of Sheets
Using sheets as your wardrobe provides a scene option for those women who aren't sure what to wear during a boudoir photography session. Simply bring a pair of undies and slip between the sheets for a complete wardrobe!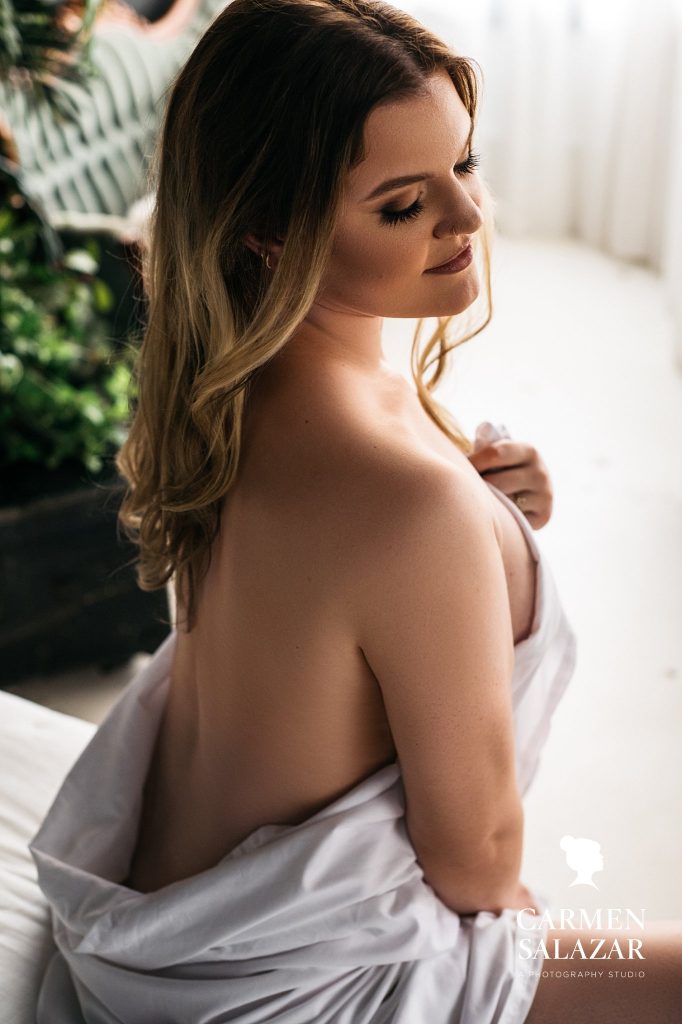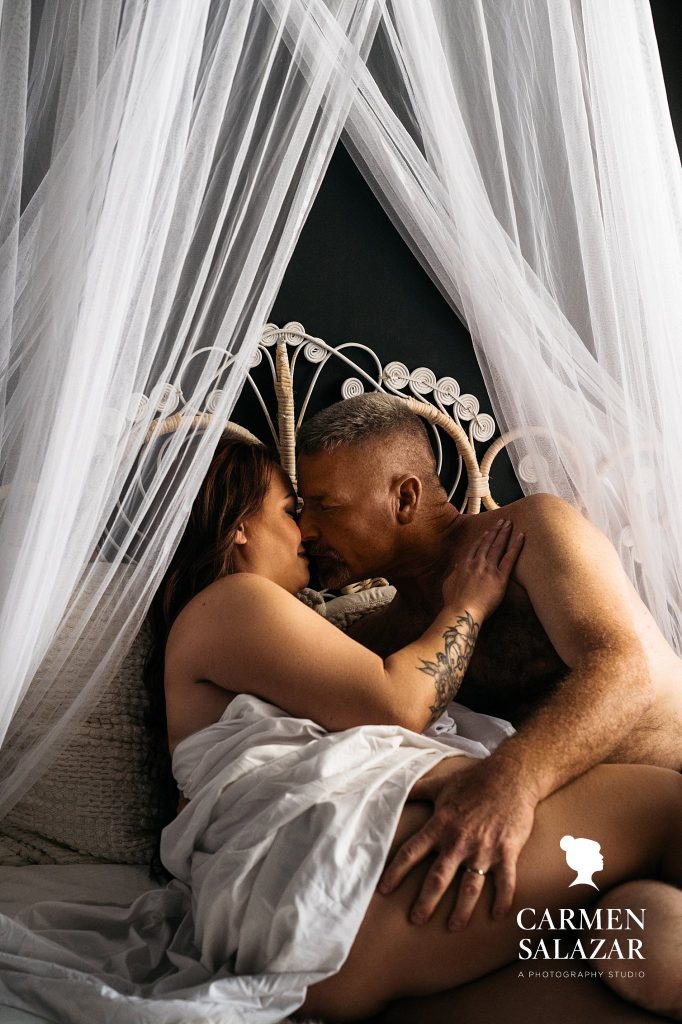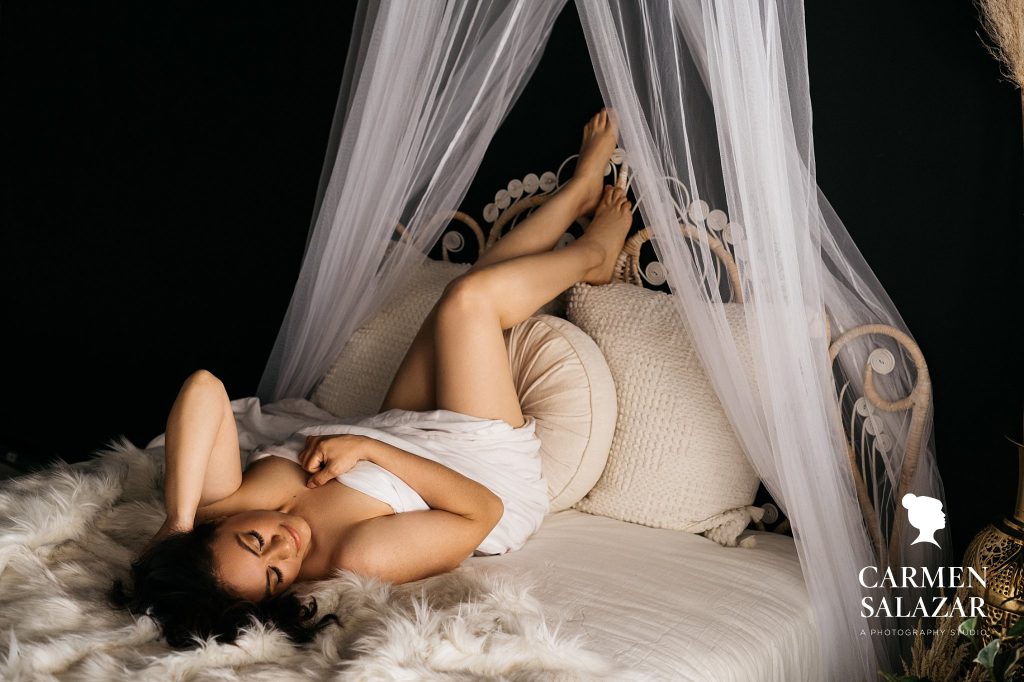 Your Turn
When the sheets become your wardrobe, magic happens! We hope these images and tips provide you the encouragement and courage to slip between the sheets for your upcoming boudoir session!
Contact us today to learn more!
Boudoir Photography Sacramento | Sacramento Boudoir Photography