Are you wondering how to overcome common boudoir session fears? If so, today's post is for you!

All our Boudoir Beauties arrive at Carmen Salazar Photography hoping to look and feel their best for the camera. Desiring beautiful portraits to display or gift, this goal can often bring up fears that they will miss the mark. We have found these anxieties to be true for most of our clients, no matter their age or size. After all, we all want to be "enough" right?
Let us encourage you to set aside the following negative limiting beliefs as you prepare for your boudoir session. Reflect on these tidbits of inspiration below. Then consider trying on the suggested affirmations!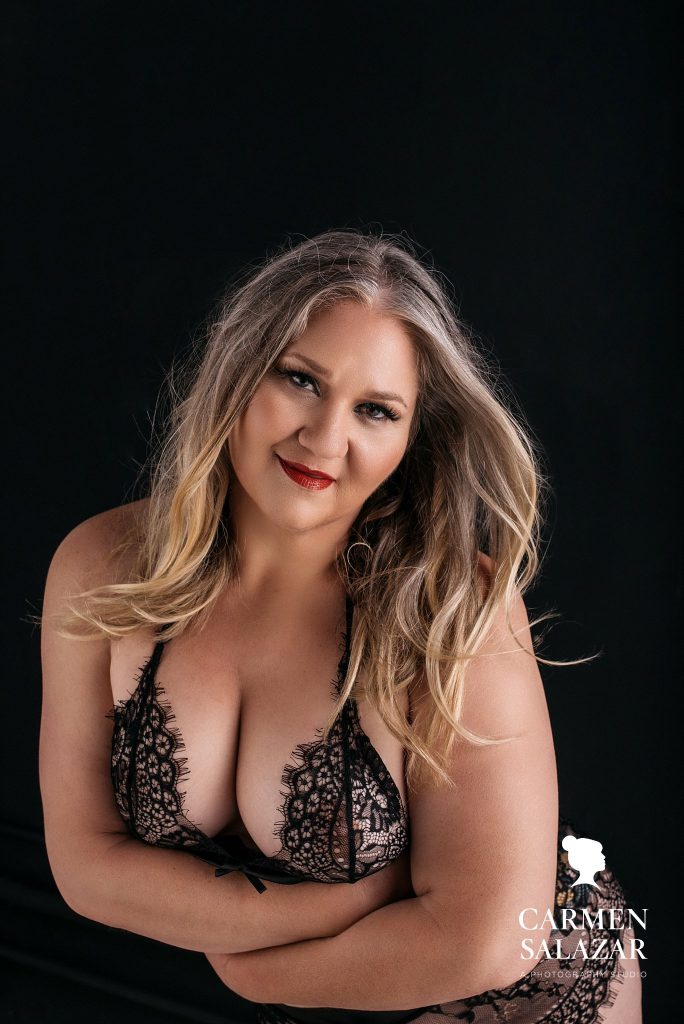 1. I am not ______ enough.
As women, for a myriad of reasons, we often have negative thought patterns about ourselves and our appearances. We might think various body parts are too much or not enough. Critical of many aspects of our physical, emotional, and mental being, we forget to see the beauty that is unique to ourselves. At Carmen Salazar Photography, our mission is to remind you that you are enough, just as you are. You are deserving of a portrait experience that helps you feel, see, and embrace your beauty. As you enter our studio, leave behind that old way of thinking and be present for every moment of your boudoir experience.
Affirmation: I am enough, just as I am!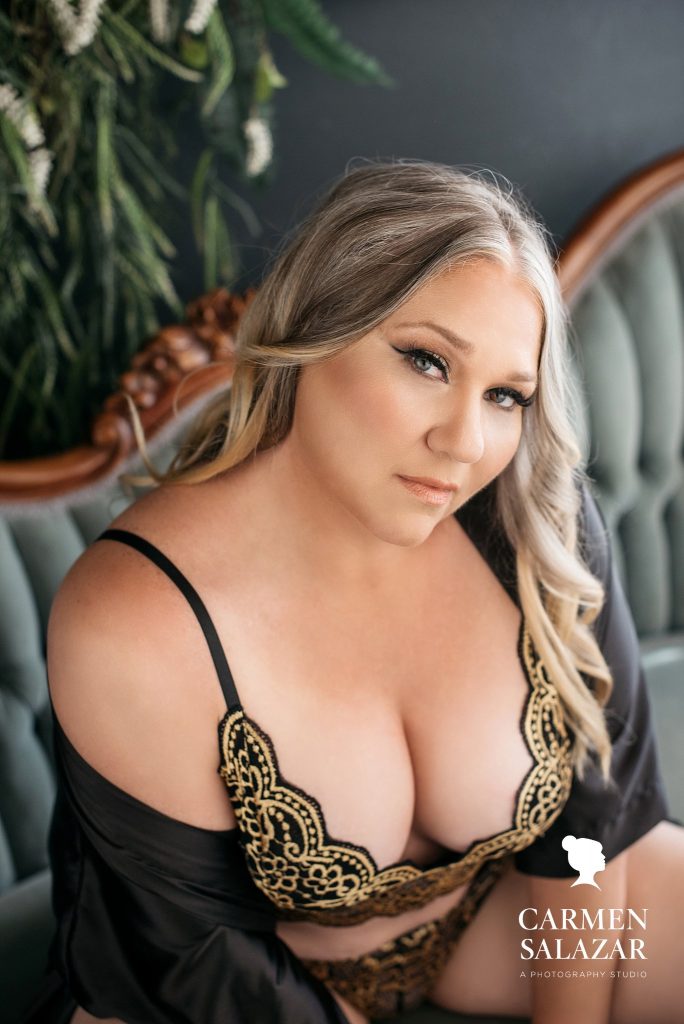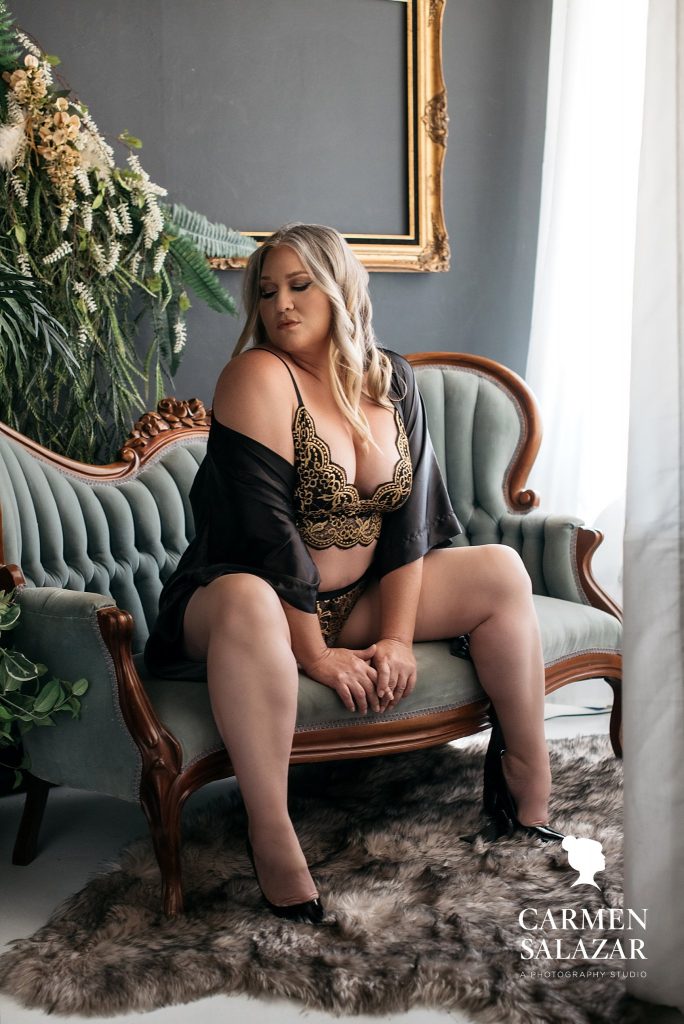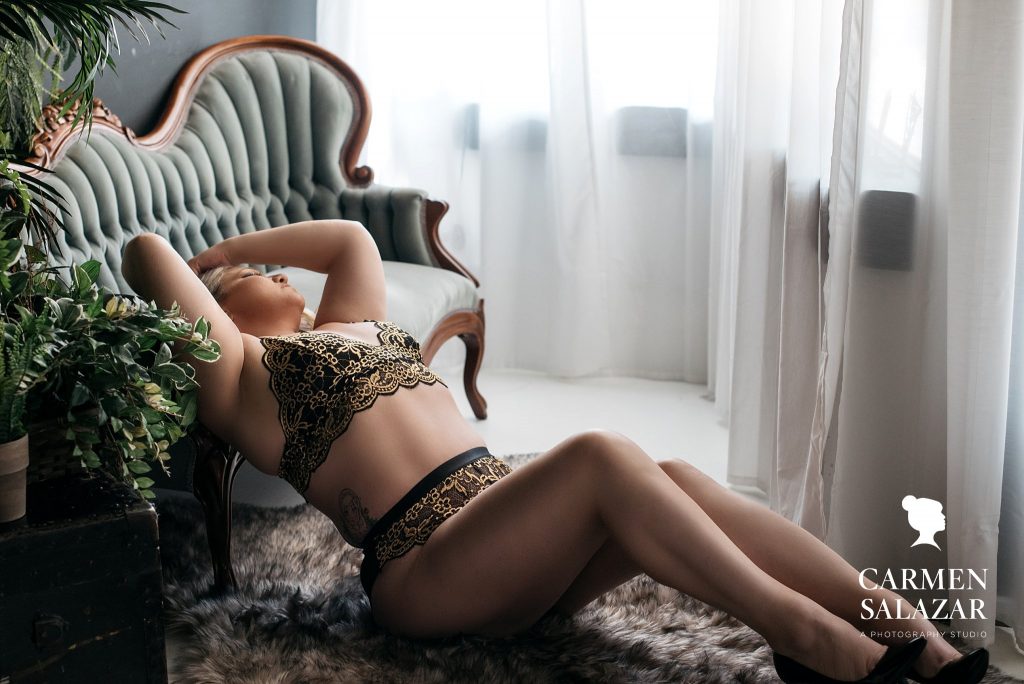 2. I don't know how to pose.
Don't worry about needing to know how to pose. Carmen is an expert in helping women highlight their best features for poses that fit their bodies. With her years of experience photographing the female form, you can be assured she will direct you into the best poses for you and your body. (She might even demonstrate them herself!)
Affirmation: I can learn how to pose.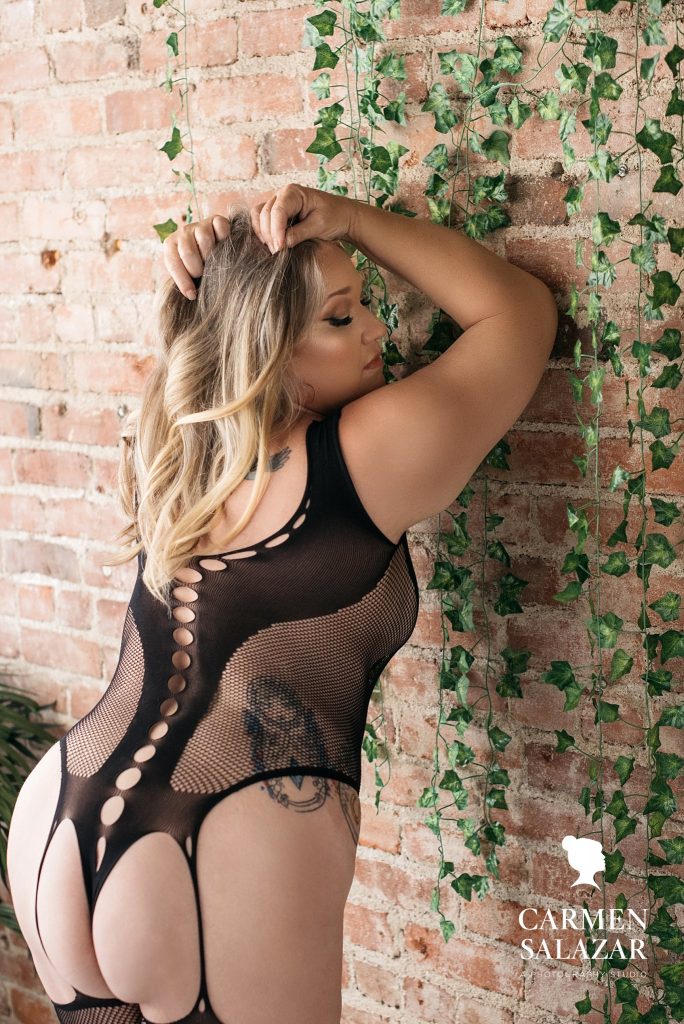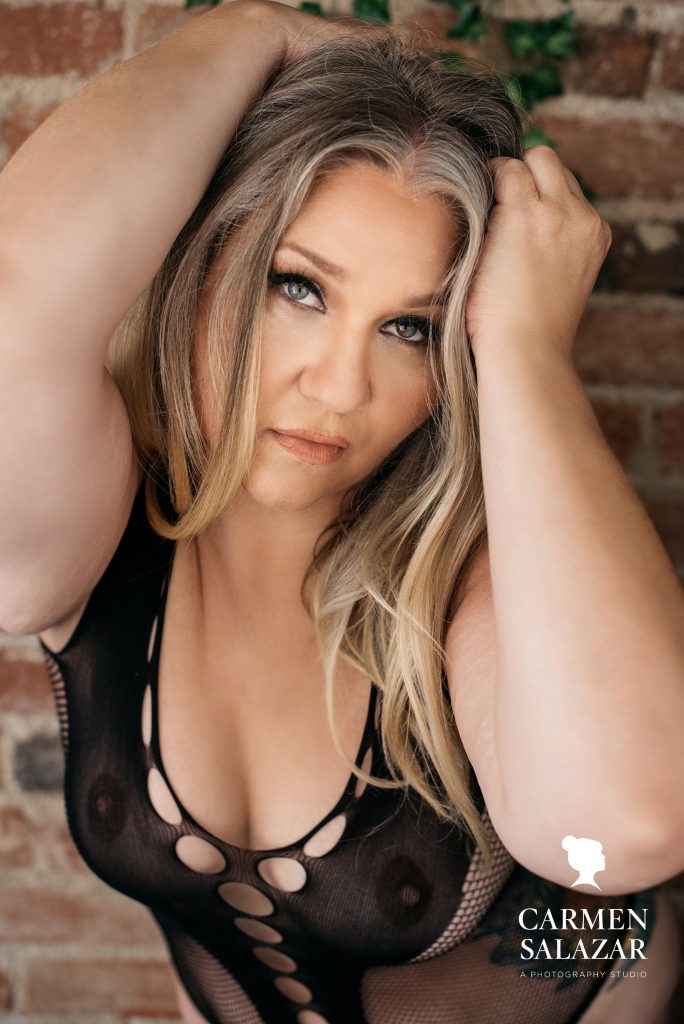 3. I won't like my portraits.
We promise that you will LOVE your portraits. In fact, you will adore them so much you will want to purchase them all AND proudly display them on your walls. At the end of the day after you see the slideshow of your portraits, we hope to hear you say, "WOW, that's me? I'm beautiful!"
Yes, Yes you are! You ARE beautiful You ARE enough just as you are today!

Affirmation: I trust the process.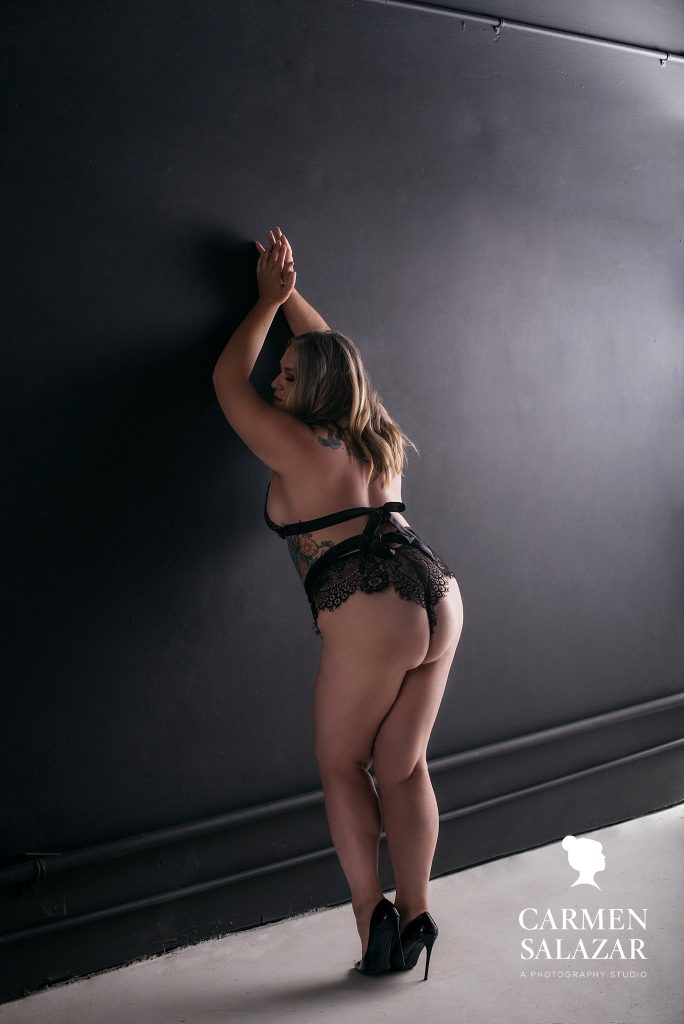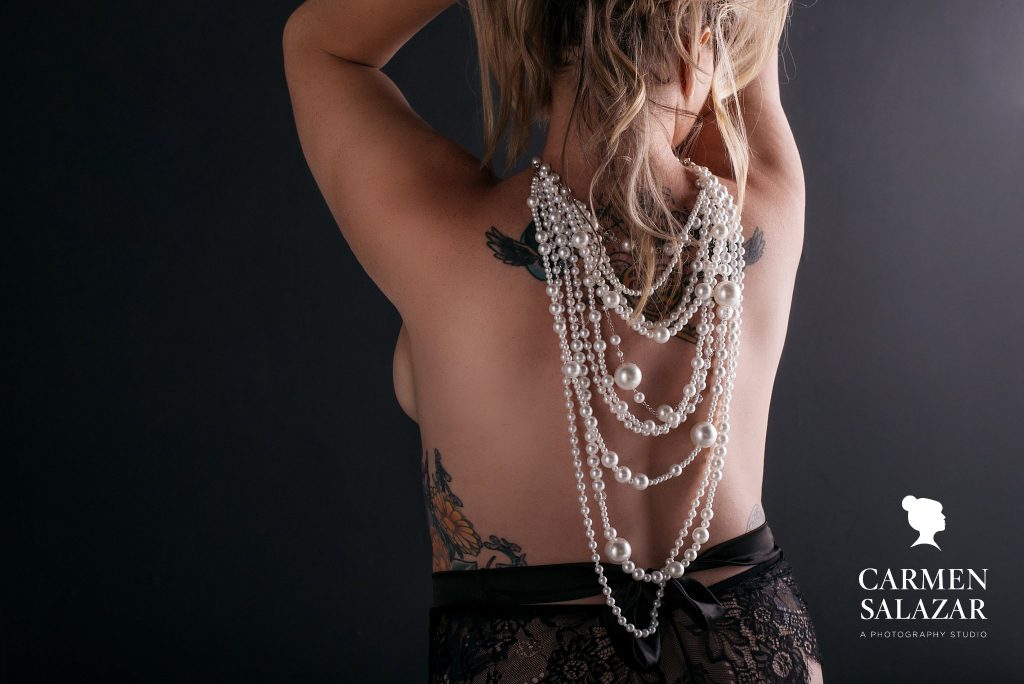 Take that Courageous Step
For women who take the courageous step to schedule a boudoir session, seeing themselves in a positive light is the greatest gift. With tangible documented proof (aka custom-made artwork), our Boudoir Beauties can daily and confidently remind themselves of their inner and outer beauty, strength, and fierceness!
Are you ready to you lay aside your fears to step into embracing the fullness of yourself through a boudoir session? If so, we are here every step of the way to guide you into a transformational and empowering experience!
Contact us today to learn more about what a boudoir session could look like for you!
Sacramento Boudoir Photography | Boudoir Photography Sacramento