Did you know you can be Boudoir Beauty at any age? That's right! Boudoir Photography is not just for women in their 20's.
At Carmen Salazar Photography, we celebrate the unique beauty of women of any age. Through our luxury portrait experiences, we help our clients (aka Boudoir Beauties) embolden their feminine spirit, ignite confidence, and celebrate who they are at this moment.  
Our more mature boudoir beauties are women who have seen and experienced life, all the highs and the lows. Through their experiences, they found inner strength, deepened intuition, a love for themselves, and an appreciation for their life's journey. These women are often more confident, empowered, and body-positive towards themselves now than in their former versions of themselves.
We can see it in our Boudoir Beauties' eyes, in the graceful way they carry their bodies, and in the deep heart-knowing they bring into our studio. These truths ring true for Boudoir Beauty Miss S, who came to our studio as a giveaway prize winner!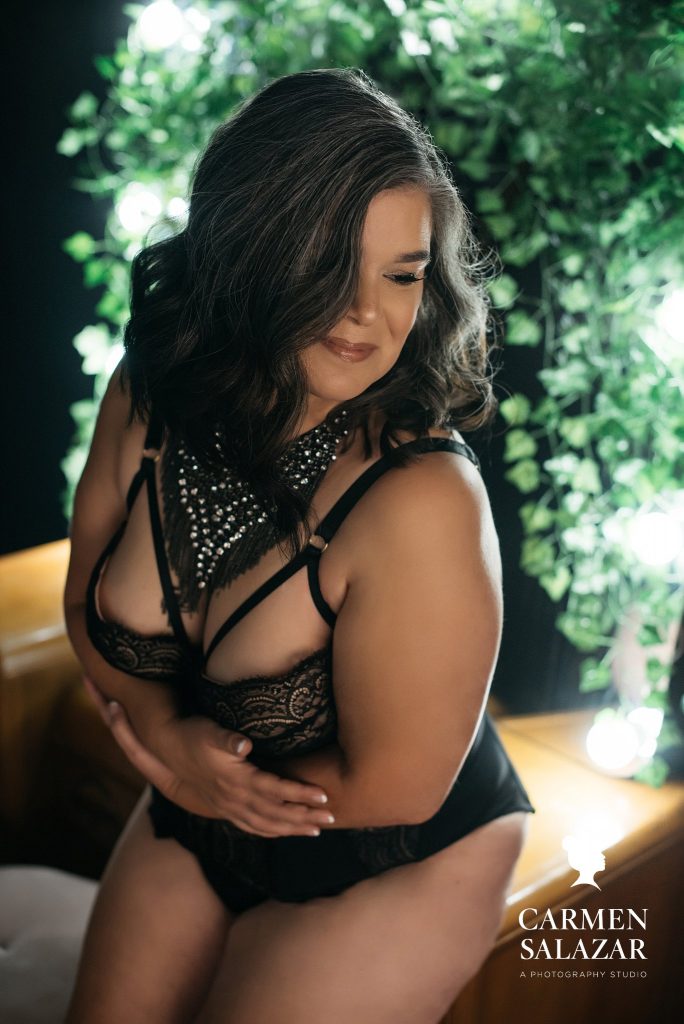 Dripping Grace
In our Modern Gray Couch Set, Mss S's portraits exude classy confidence, strength, and poise. Dressed in these teddies, she drips grace from her toes and fingers through each pose.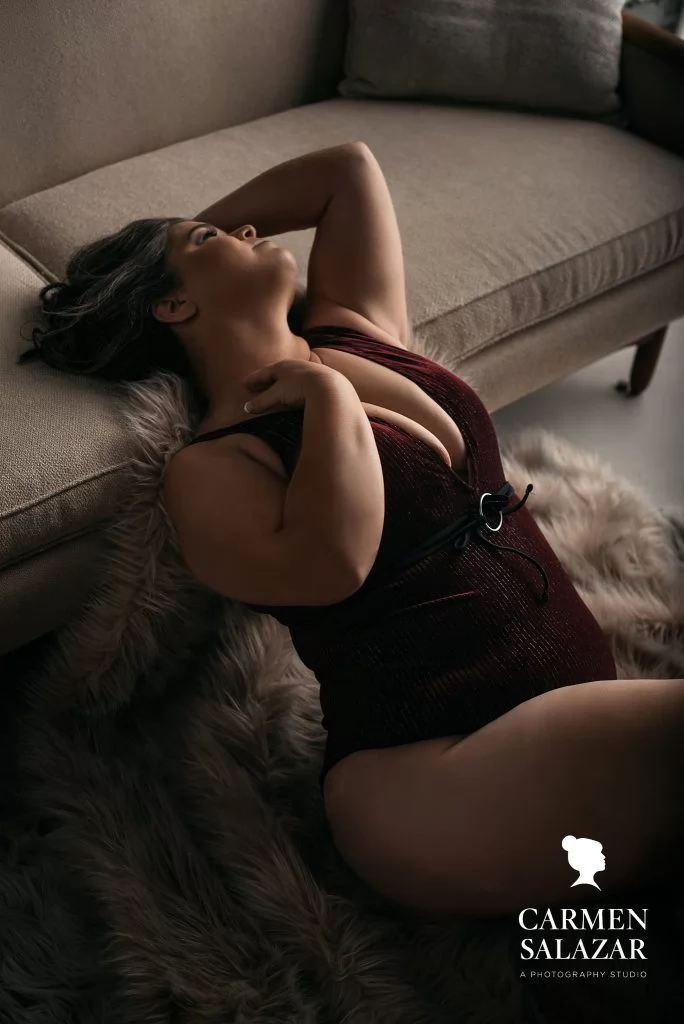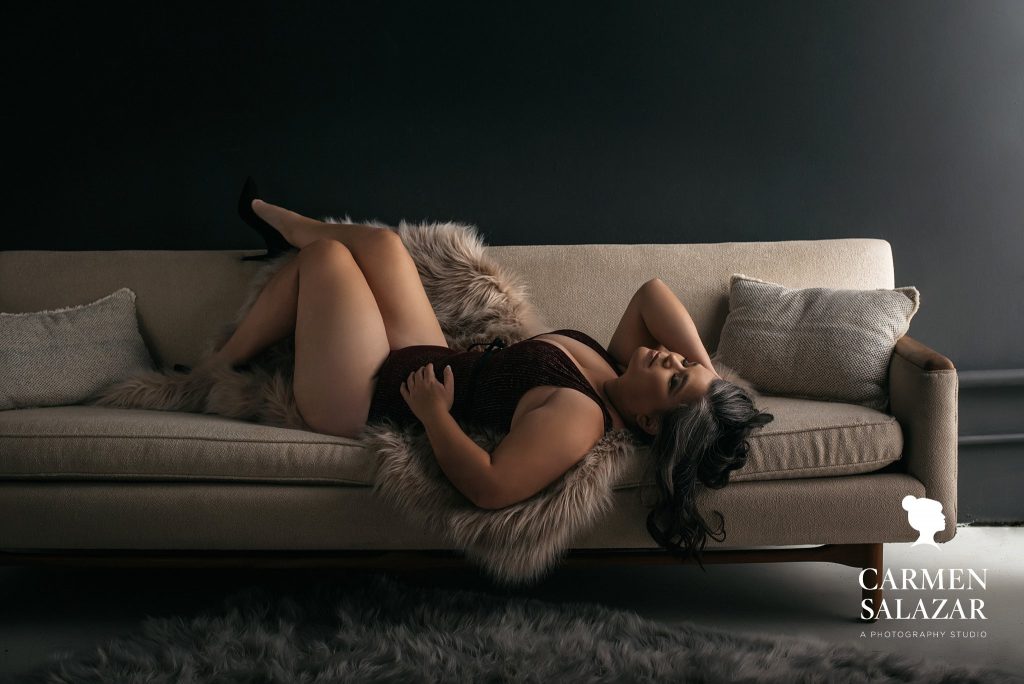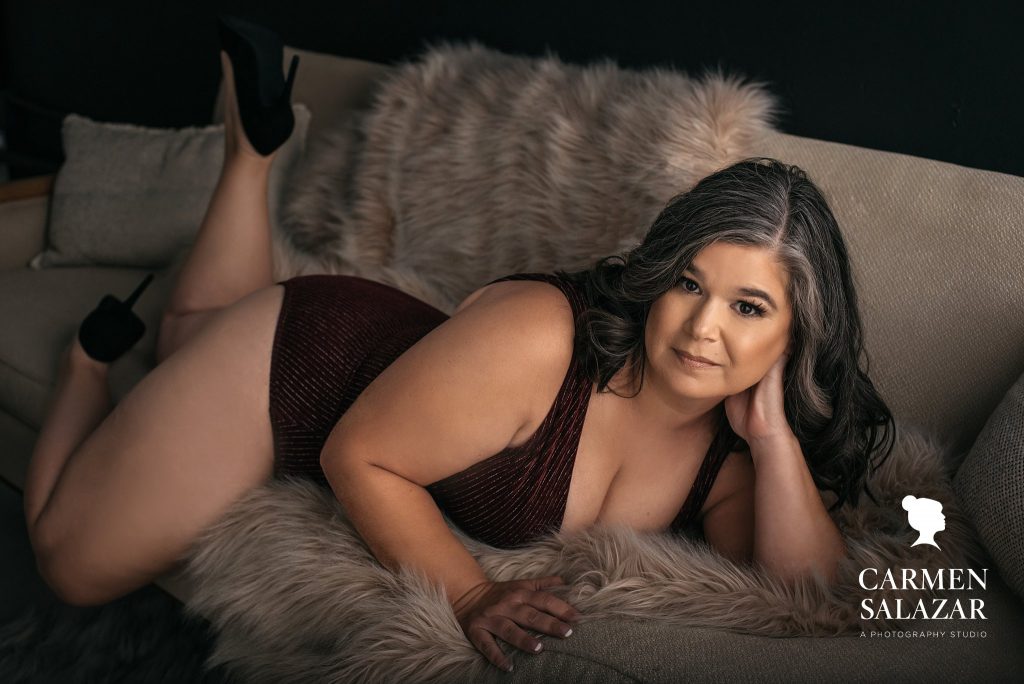 Channeling Sensuality
She channeled her sensuality in our Vintage Green Couch Set and two-piece black floral lingerie.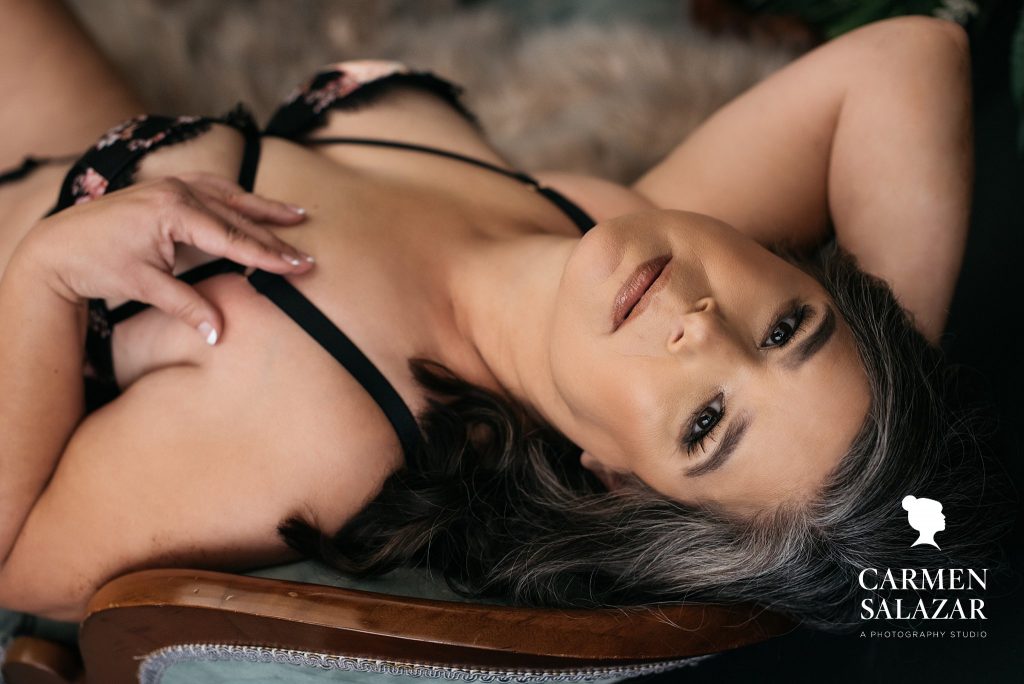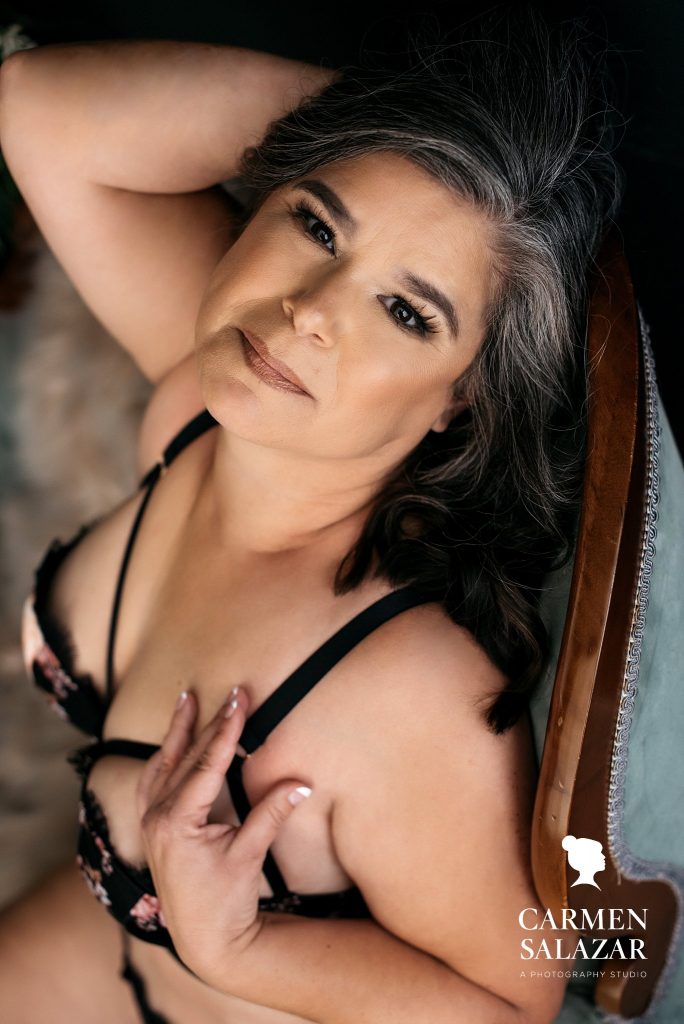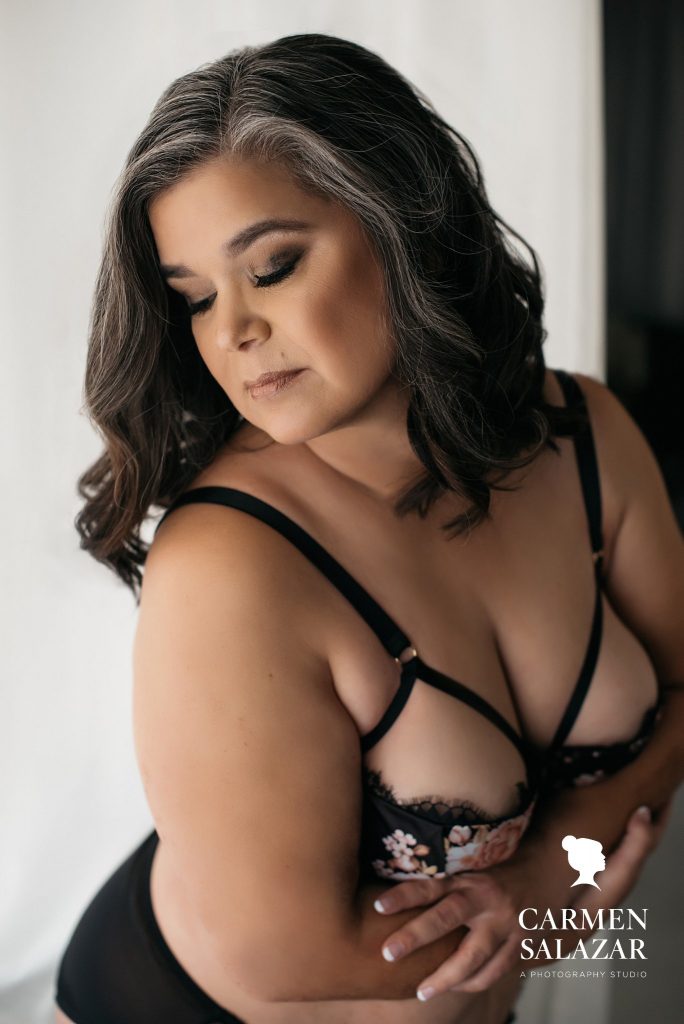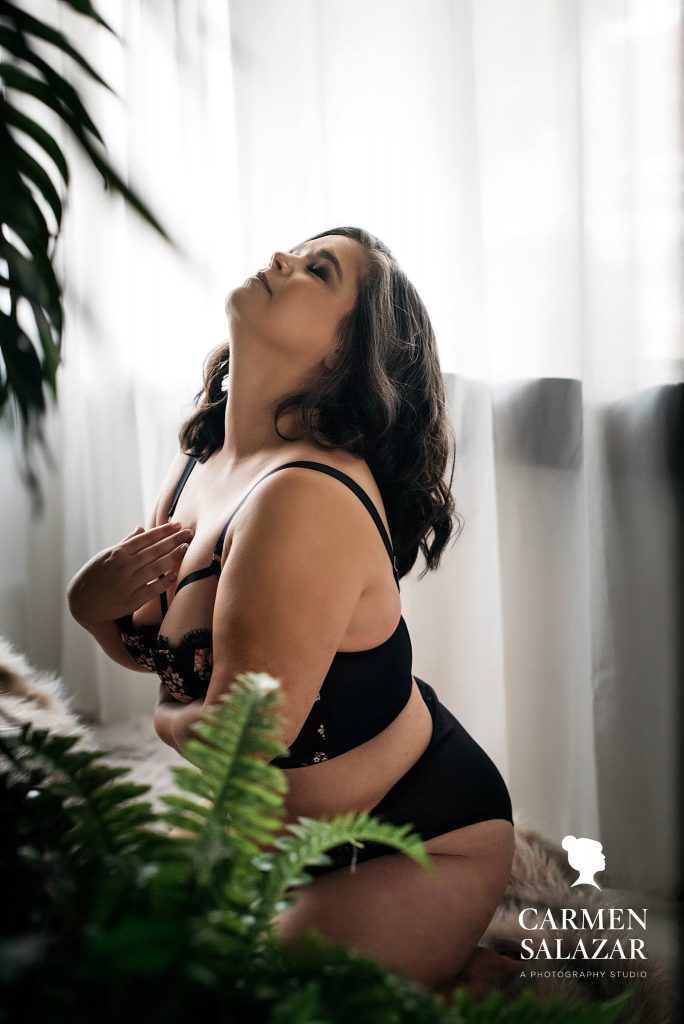 Hollywood Glam
For some Hollywood Glam, Miss S slipped into a black lace teddy with a chunky necklace and posed in our Vintage Vanity Set. Va-va-voom!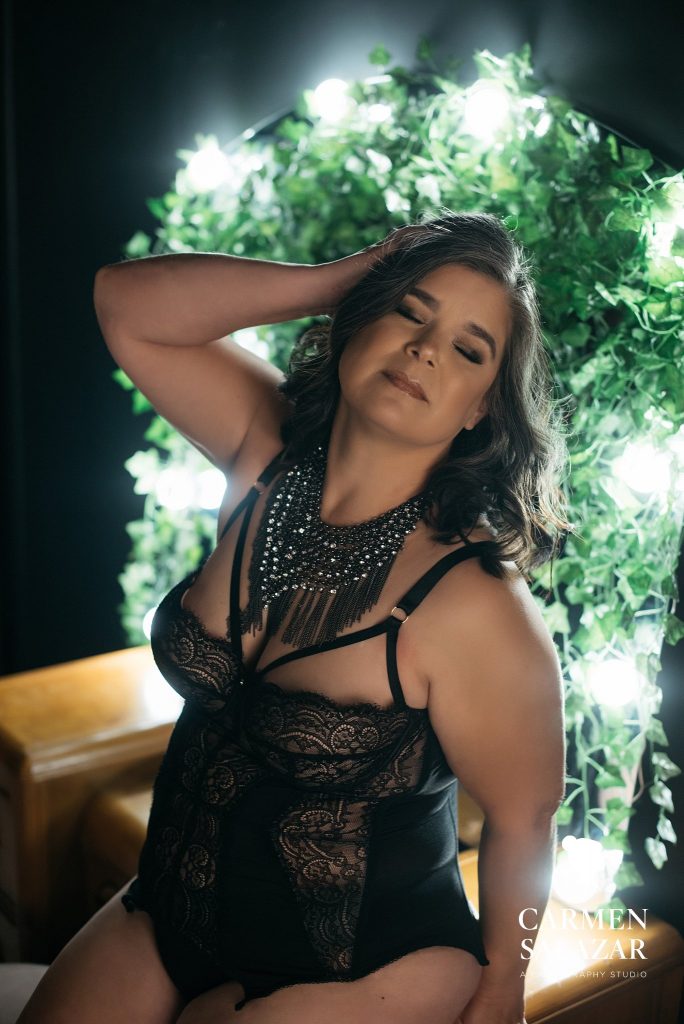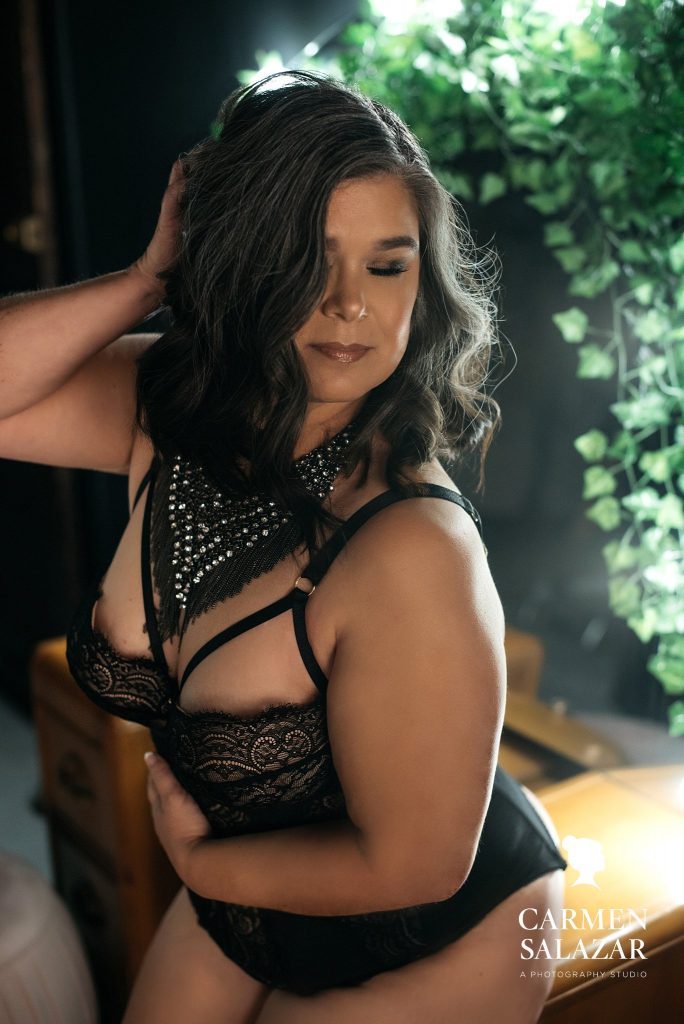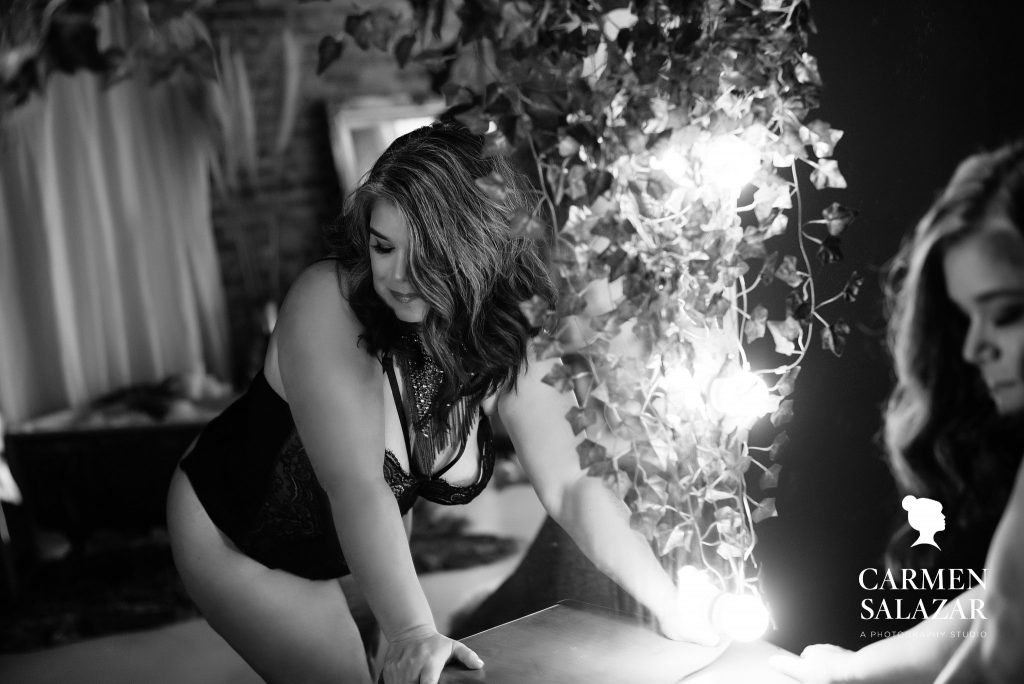 Simple Beauty
Miss S's true beauty shines in these final portraits with a simple black backdrop.
Her advice to other women considering a boudoir session? "Give in and do it. I had a lot of excuses, but I let them go. I have no regrets. I was able to see myself look beautiful in angles I don't normally see myself in."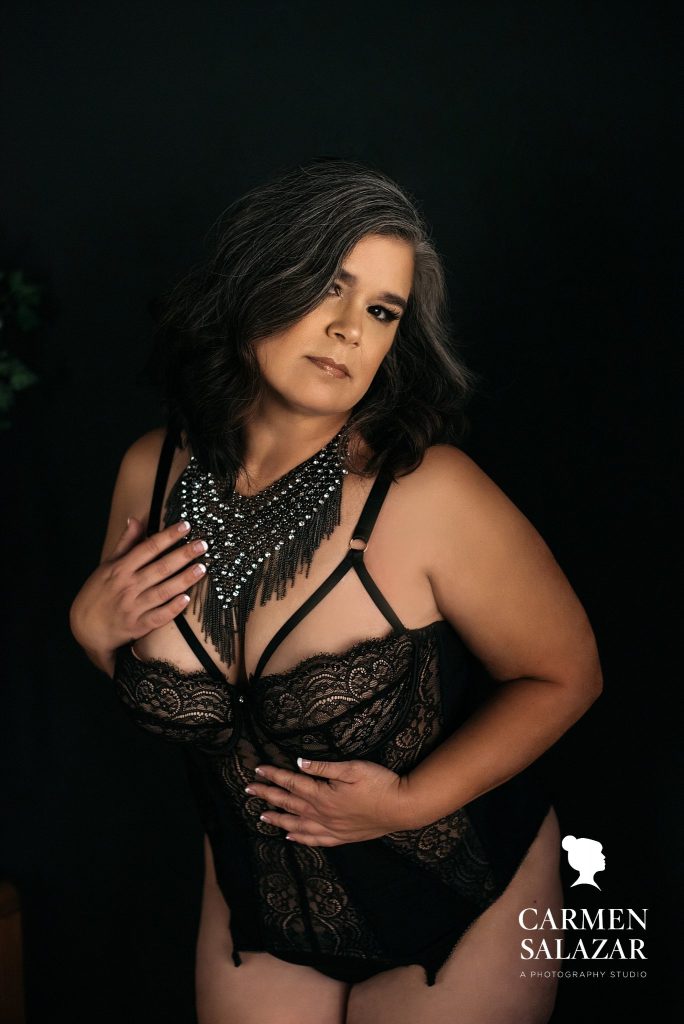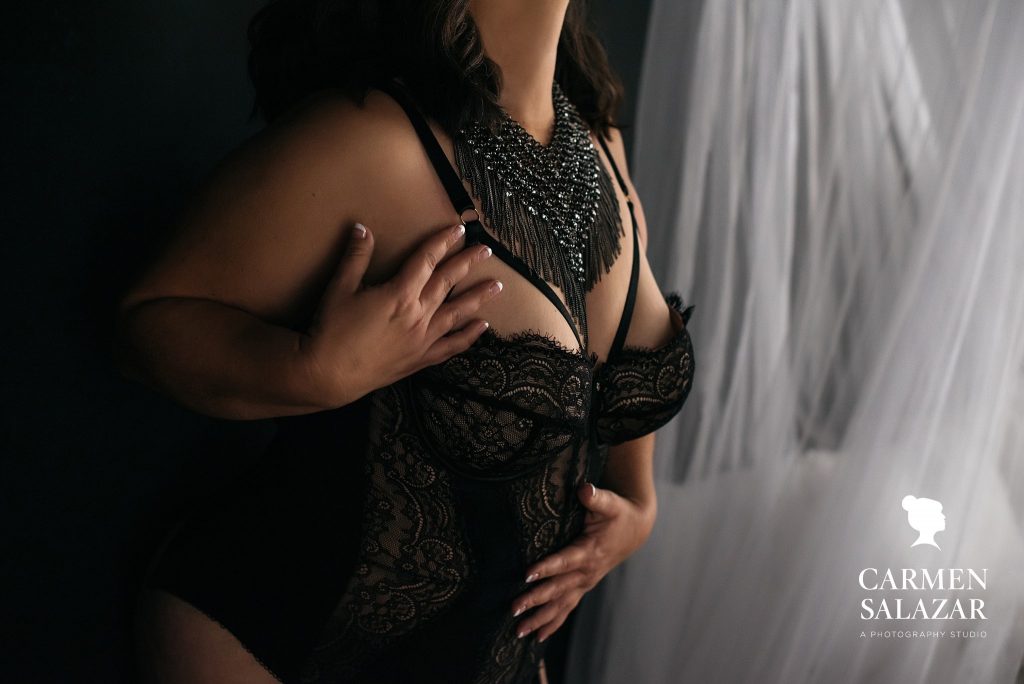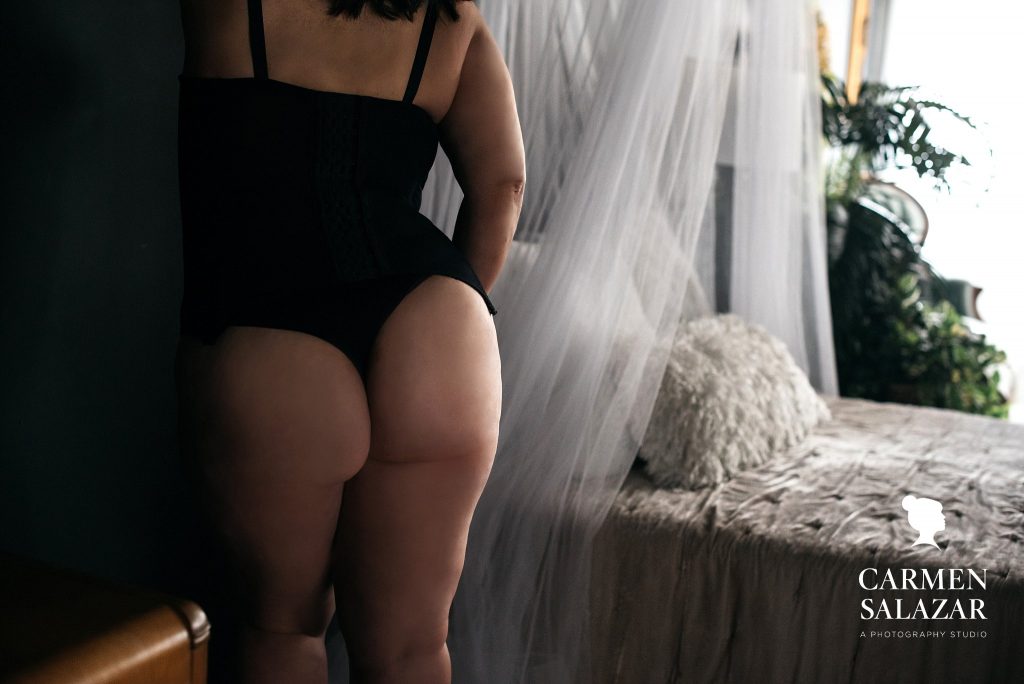 Boudoir Beauty at Any Age
What an empowering day in the studio! If are wondering if you are past the prime age to participate in a boudoir photography session, think again! You can be a Boudoir Beauty at Any Age!
Contact us today to learn more! We can't wait to see you here in the studio!
Sacramento Boudoir Photography | Boudoir Photography Sacramento