Have you ever wondered if you could wear modest lingerie for boudoir photography?
When you think of boudoir photography, what comes to mind? Lace lingerie, stockings, and high heels? While boudoir photography certainly can involve those things, it doesn't have to. In fact, for some women, more modest lingerie is more alluring and comfortable to wear.
When you choose boudoir photography at Carmen Salazar Photography, we help you embrace your femininity with sensual boudoir photos that meet your comfort level. You have complete control over your wardrobe choices. From creative non-lingerie wardrobe options to fine art nudes or more modest options, we are committed to making your experience the right one for you.
Whatever you choose to wear, we are here to help you feel beautiful, comfortable, and excited about exploring and celebrating who you are through photography.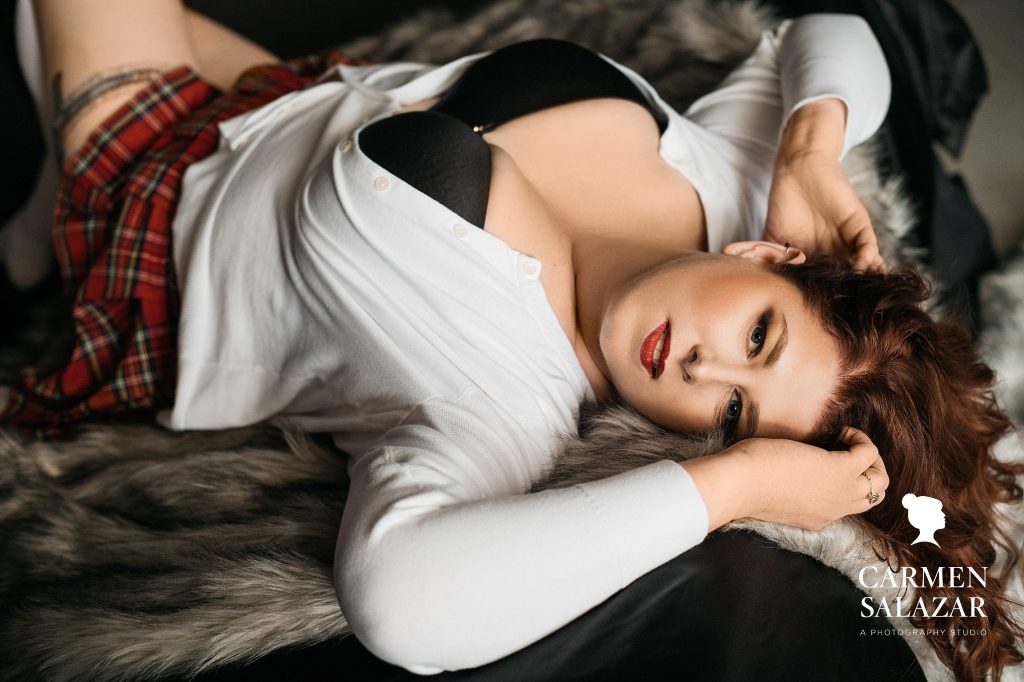 Dramatic Gauzy Robe
If modesty is your aim, try glamming up your look with dramatic makeup and a long flowing black gauzy robe. Boudoir Beauty, Miss K channeled her inner retro-Hollywood glam in our Vintage Vanity Set.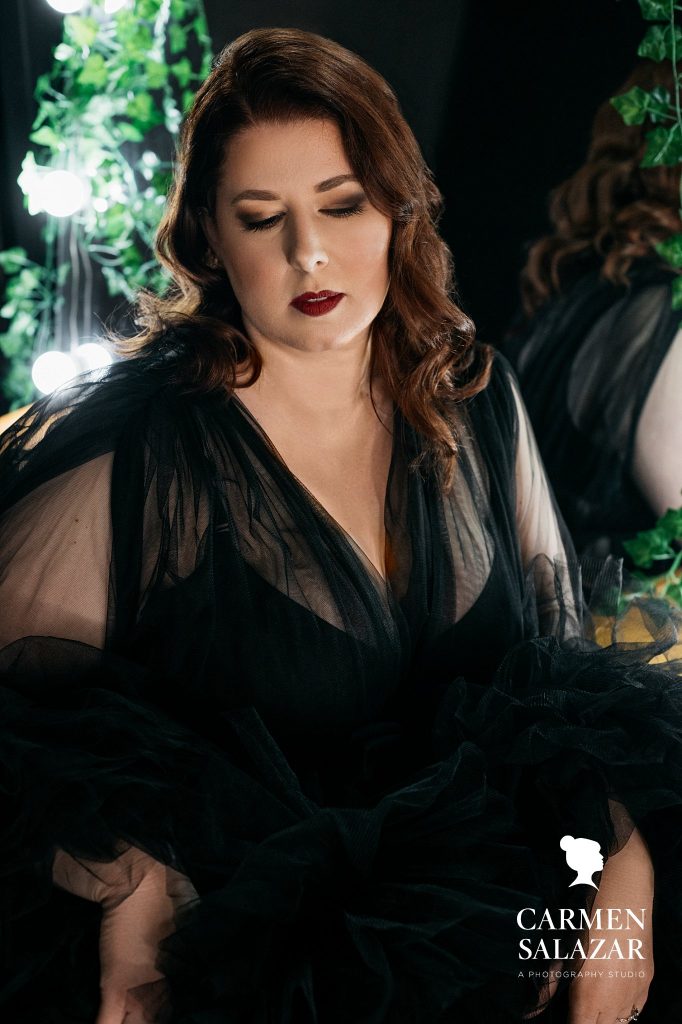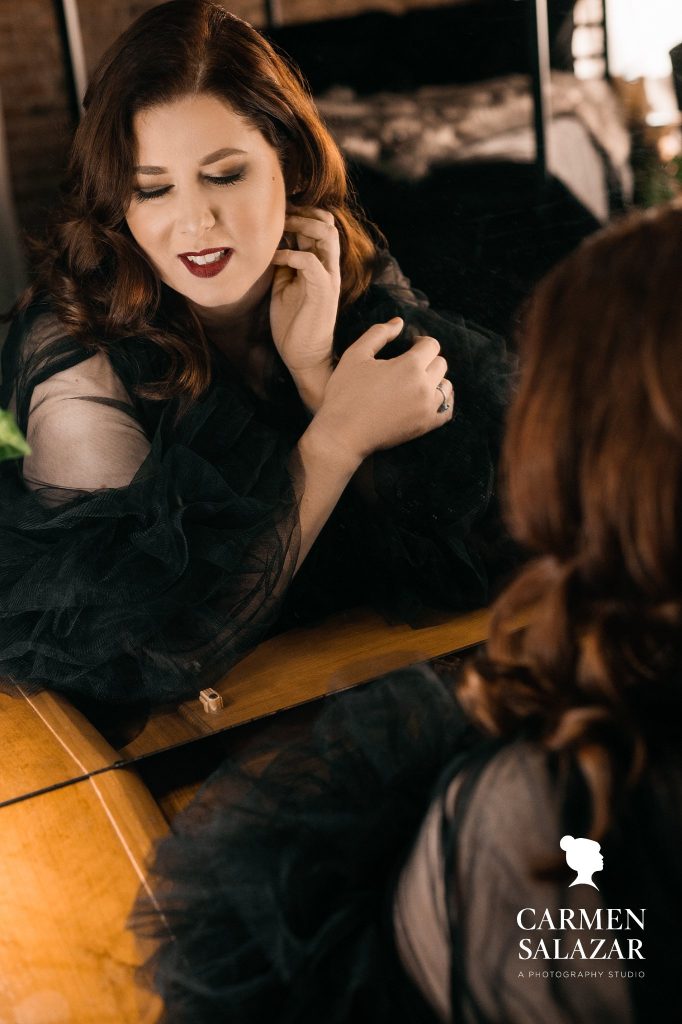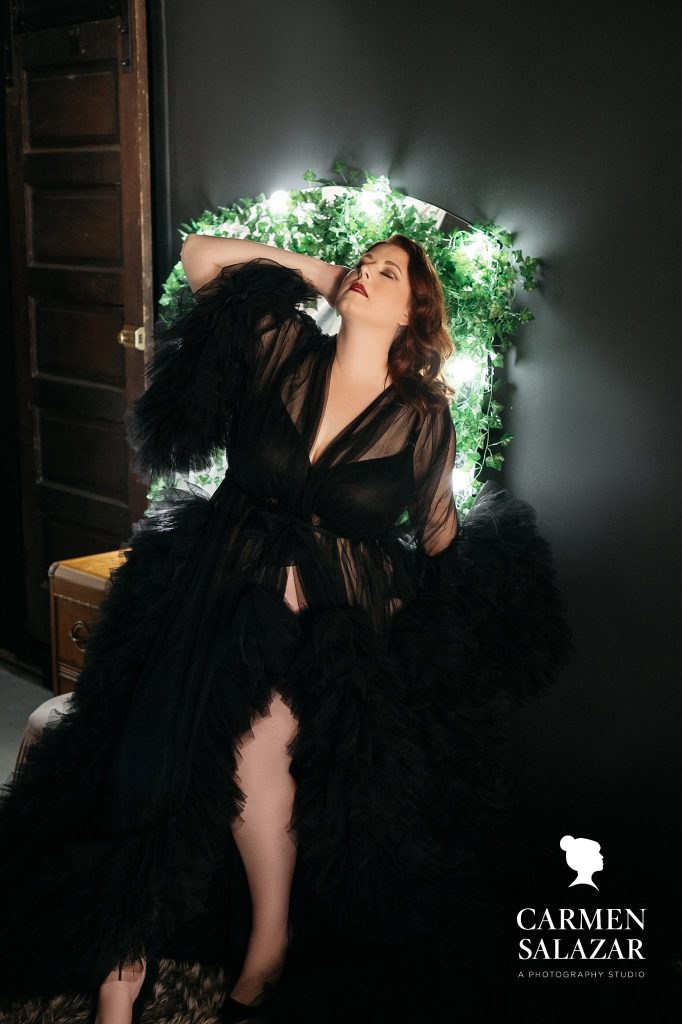 Sexy Oversized Sweater
Show a bit of skin in an off-the-shoulder-oversized sweater. Miss K looks comfortable, at ease, and confident in this casual at-home outfit. The best part of this wardrobe choice? You can replicate the vibe yourself by shopping in your own closet.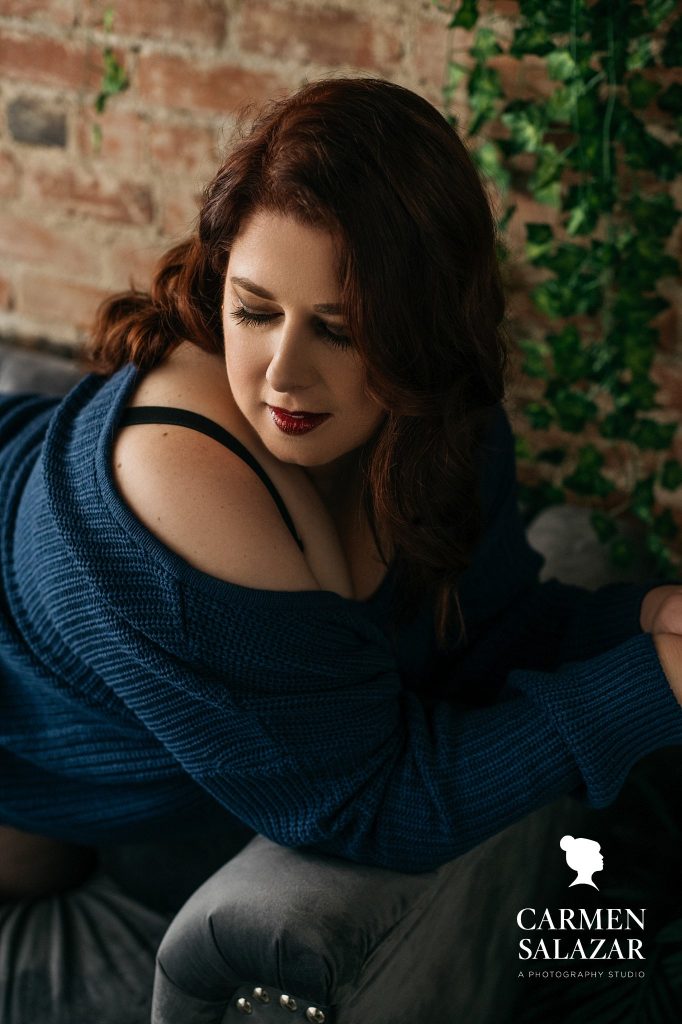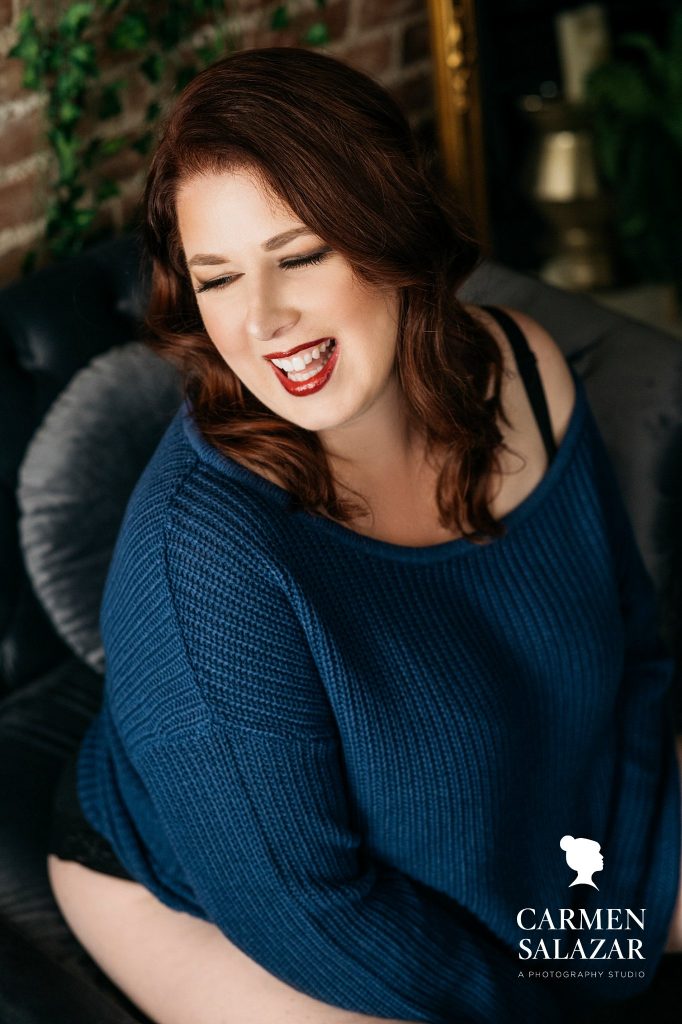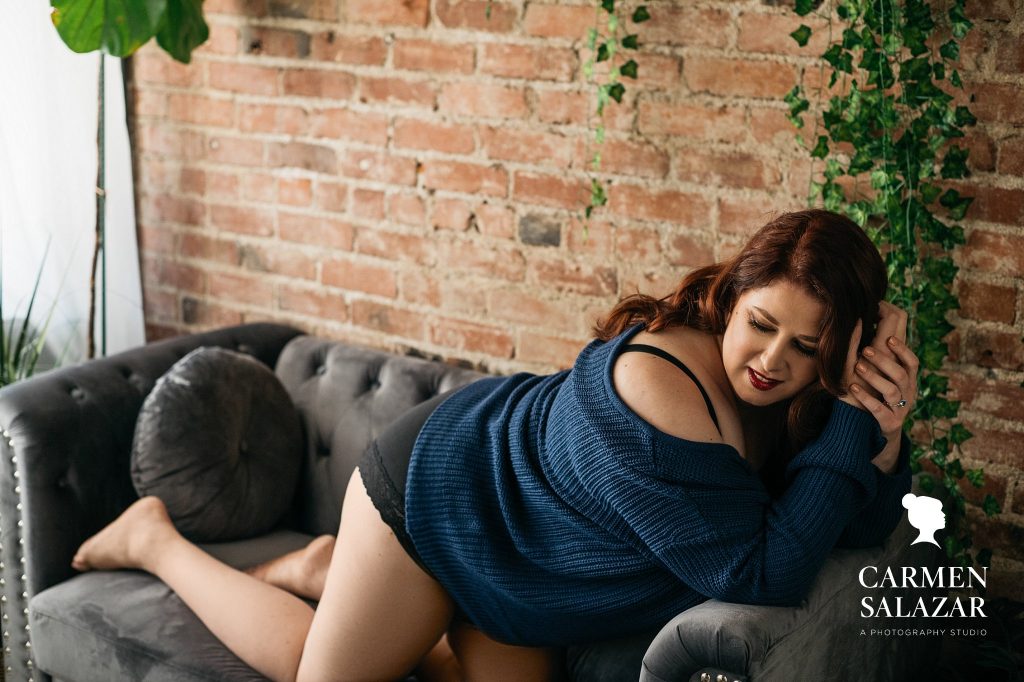 Vintage Silk Robe
If you want to try lingerie with a modest twist, pair a simple bodysuit with an eye-catching silk robe and heels. Miss K recreated the retro pinup vibe when pairing this outfit with our Vintage Couch Set. Elegance, grace, and classic beauty – Yes, please!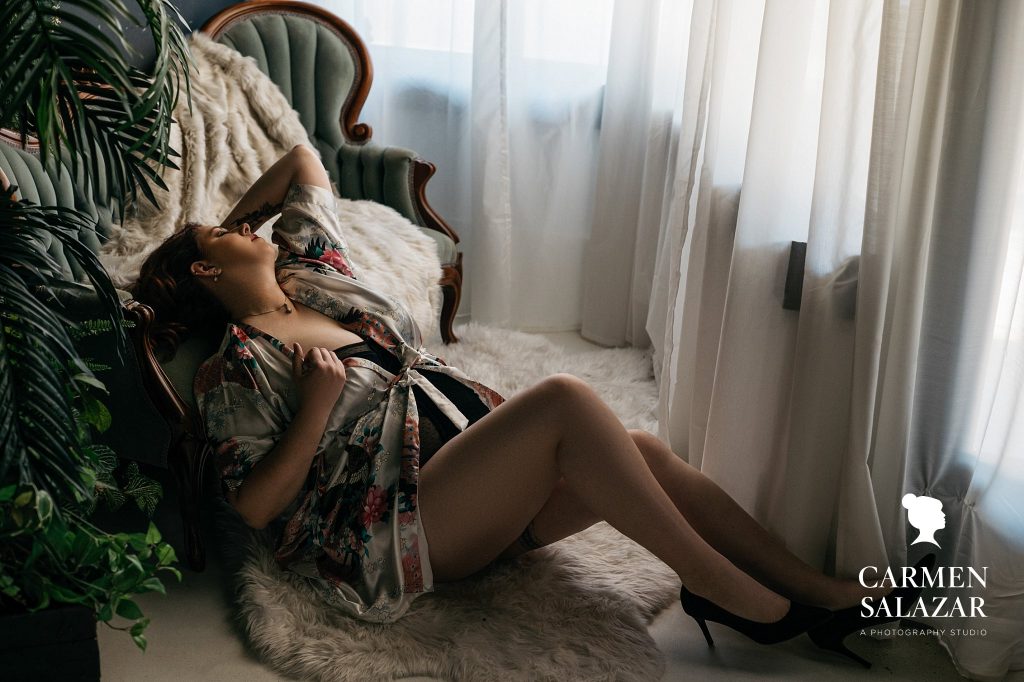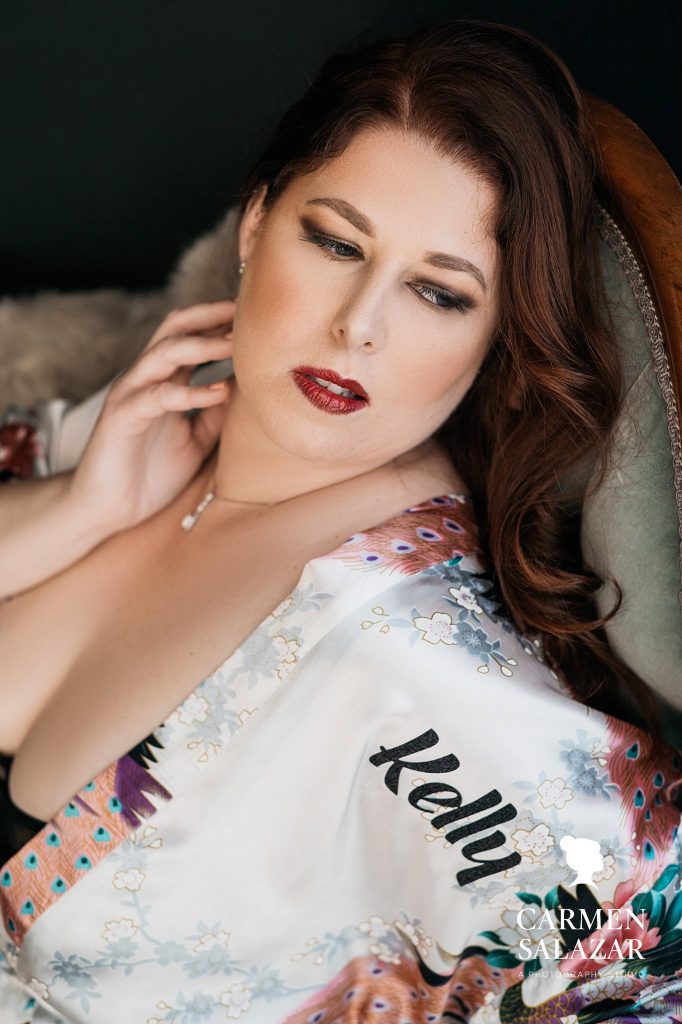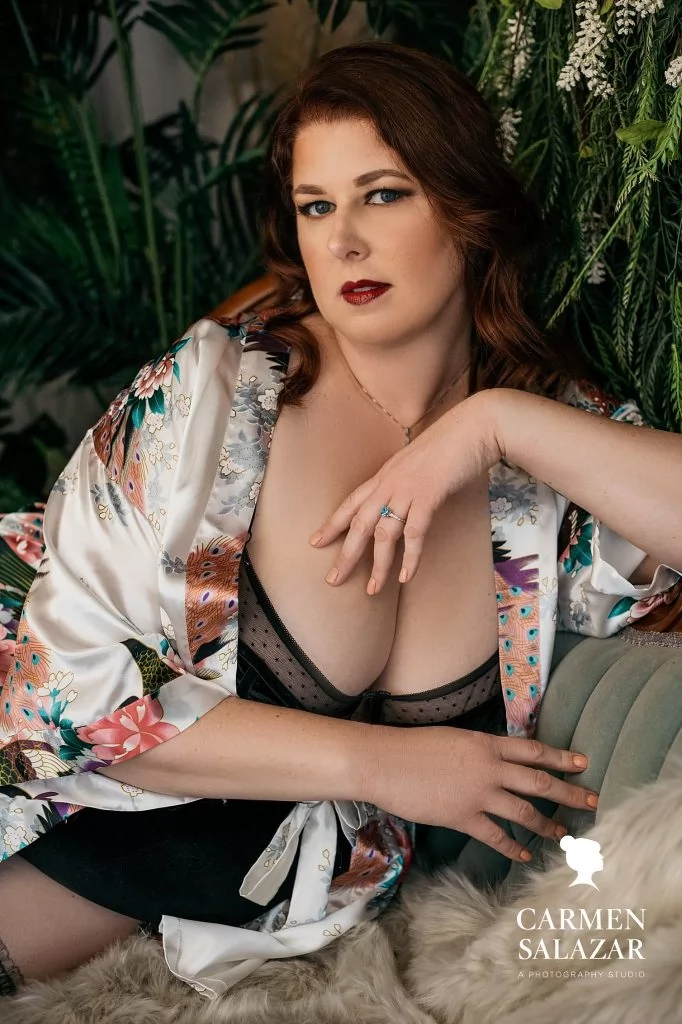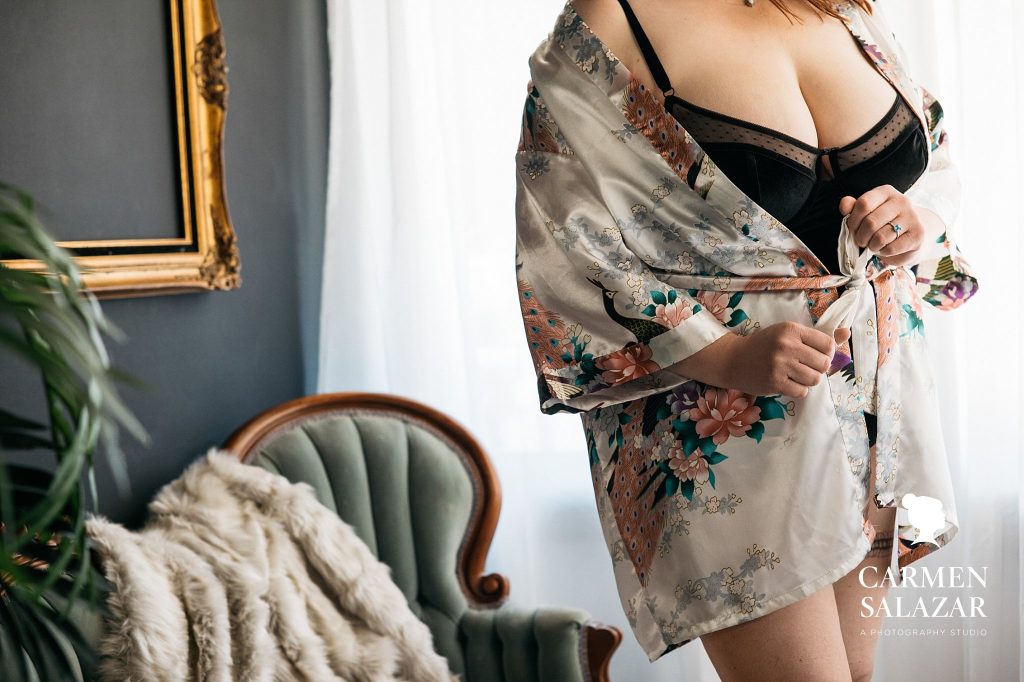 Schoolgirl Wardrobe
Bring your imagination to your boudoir session! Miss K showed just enough skin in this cardigan, plaid skirt, black bra, and knee-high stockings to be both sexy and modest. From fantasy to cosplay, or even a little racy schoolgirl outfit, we are here to make your creative ideas come to life.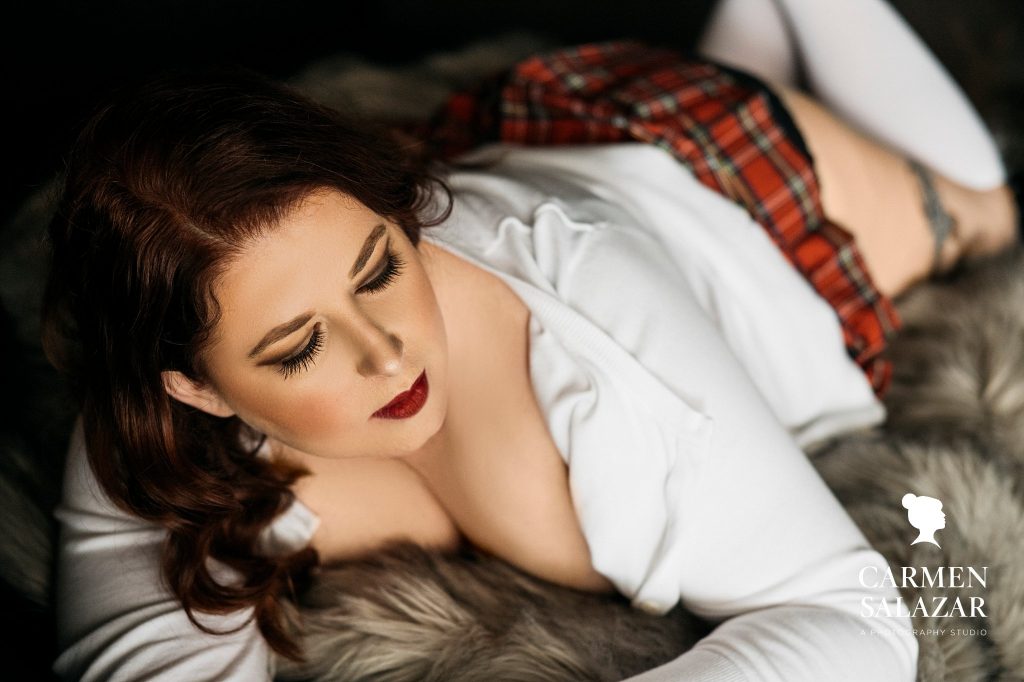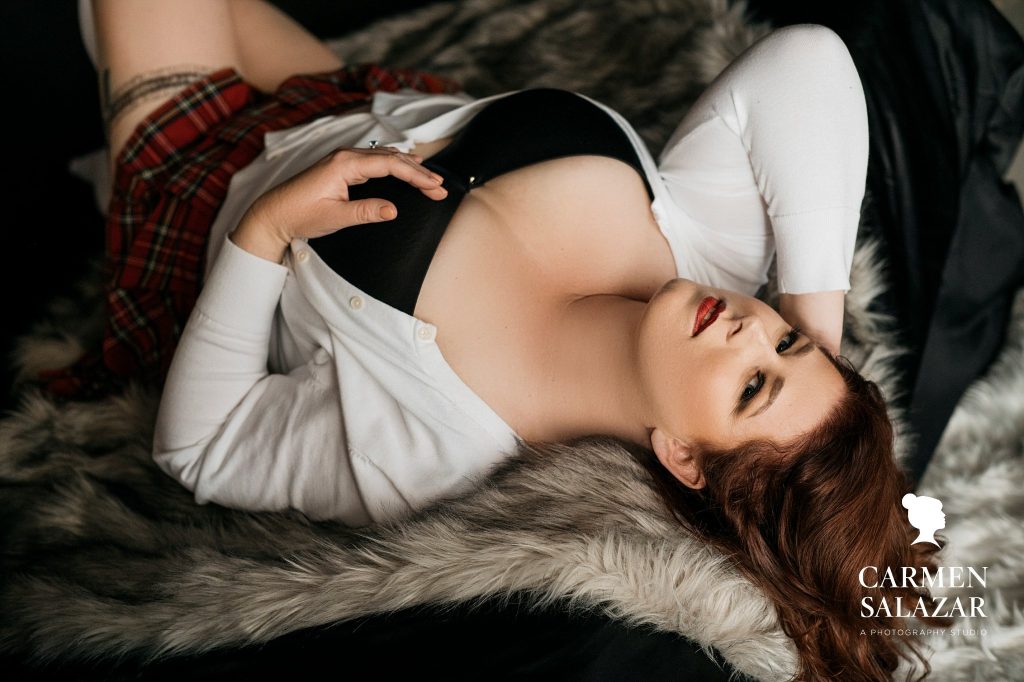 Celebrate YOU!
So, if you've been considering boudoir photography but have been worried about what to wear or how revealing your shots might be, don't worry! You can absolutely look beautiful and sexy in clothing that also makes you feel comfortable.
Let us help you celebrate your unique beauty and strength – contact us today to book your session!
Sacramento Boudoir Photography | Boudoir Photography Sacramento