Do you love biking? Do you love feeling the wind in your hair and the sun on your skin while you're cruising around town? Well, did you know that you can bring that same sense of freedom and exhilaration into your boudoir photography session? It's true! In this post, we'll show you some biker-inspired boudoir ideas that will help you feel like the badass babe you are. So read on, and get inspired!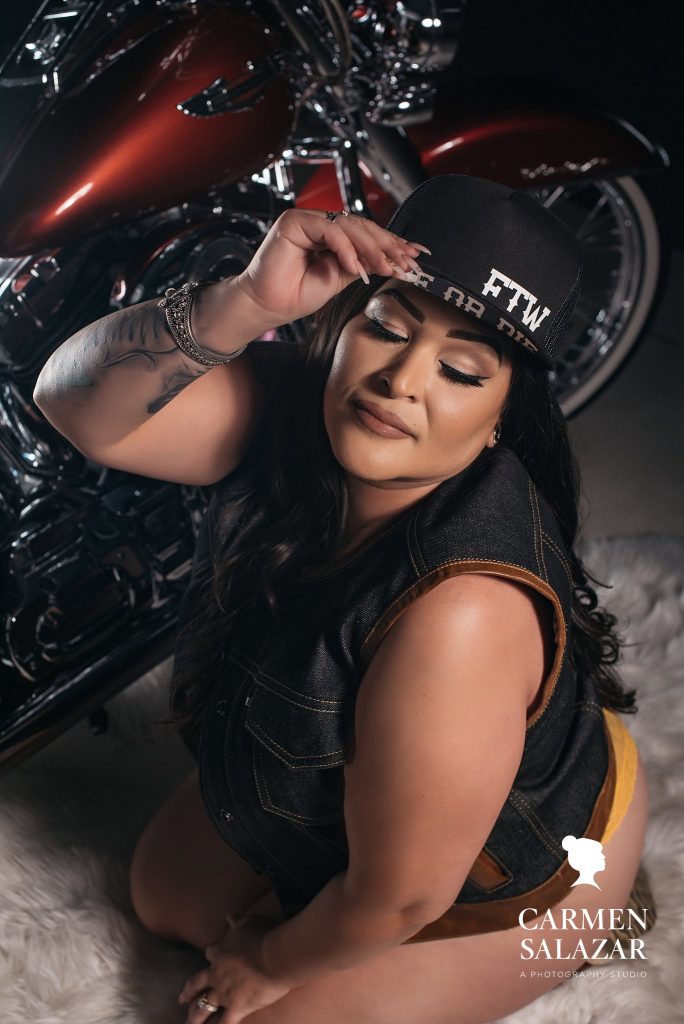 Biker-Inspired Boudoir
Boudoir Beauty, Miss A, brought her full personality, including her love for biking, to her boudoir session at Carmen Salzar Photography. Going into full biker mode, Miss A posed with an actual motorcycle. From sitting on top of it to working beside it, she brought her love for Harley Davidson to the forefront in her boudoir session.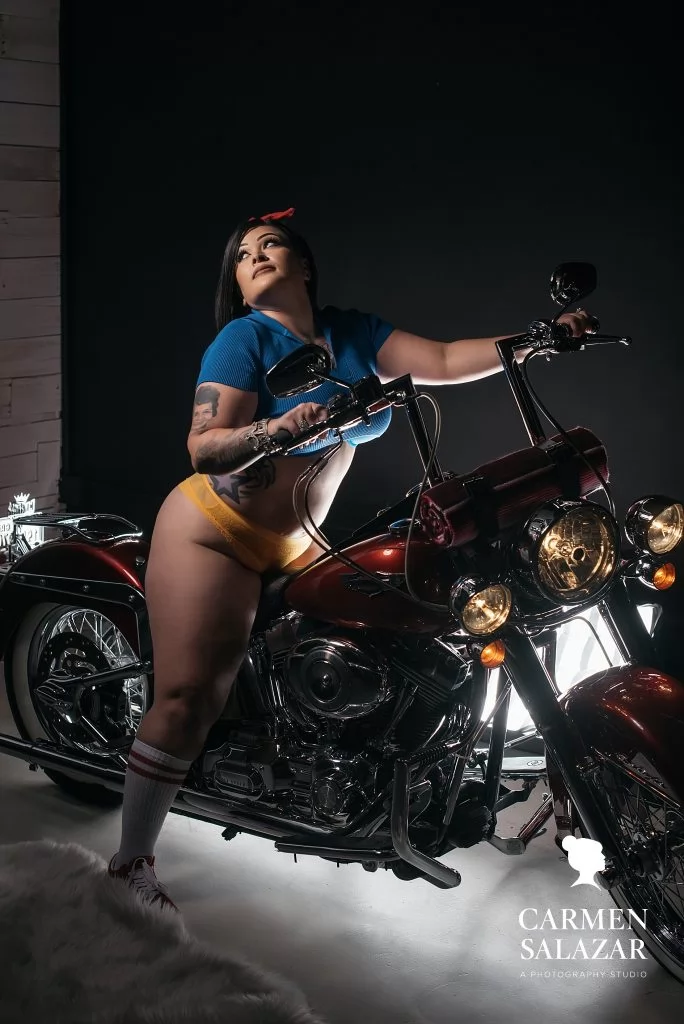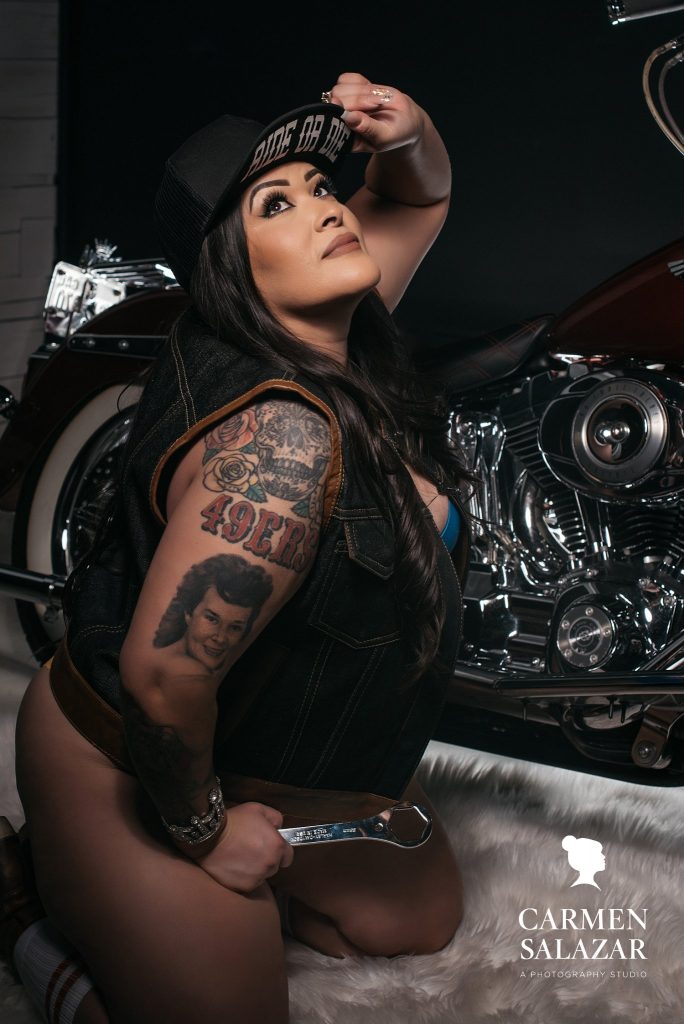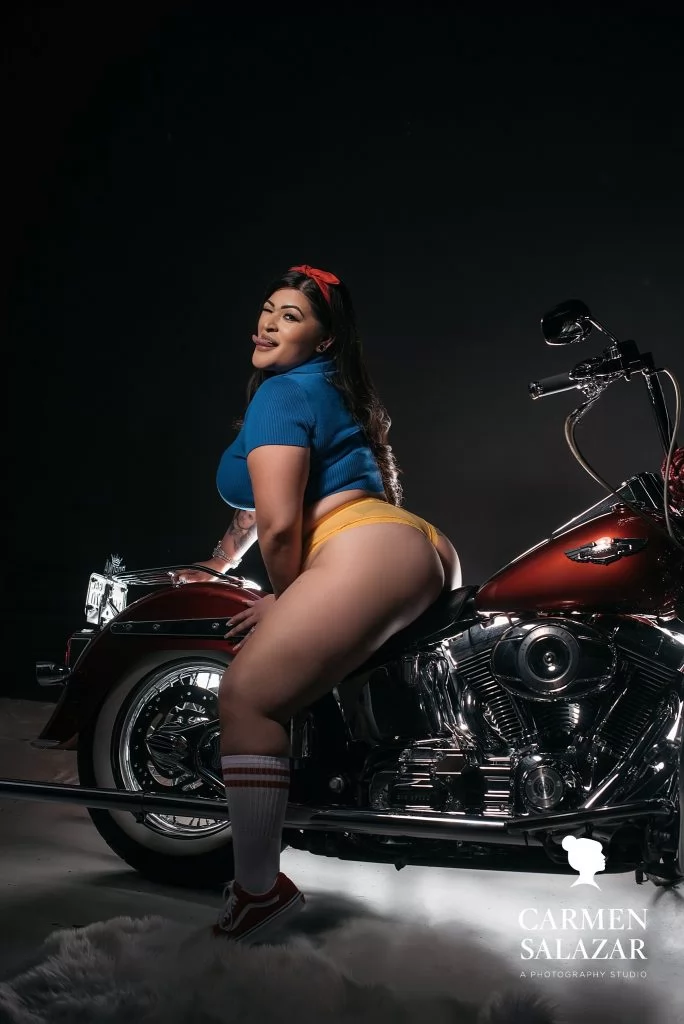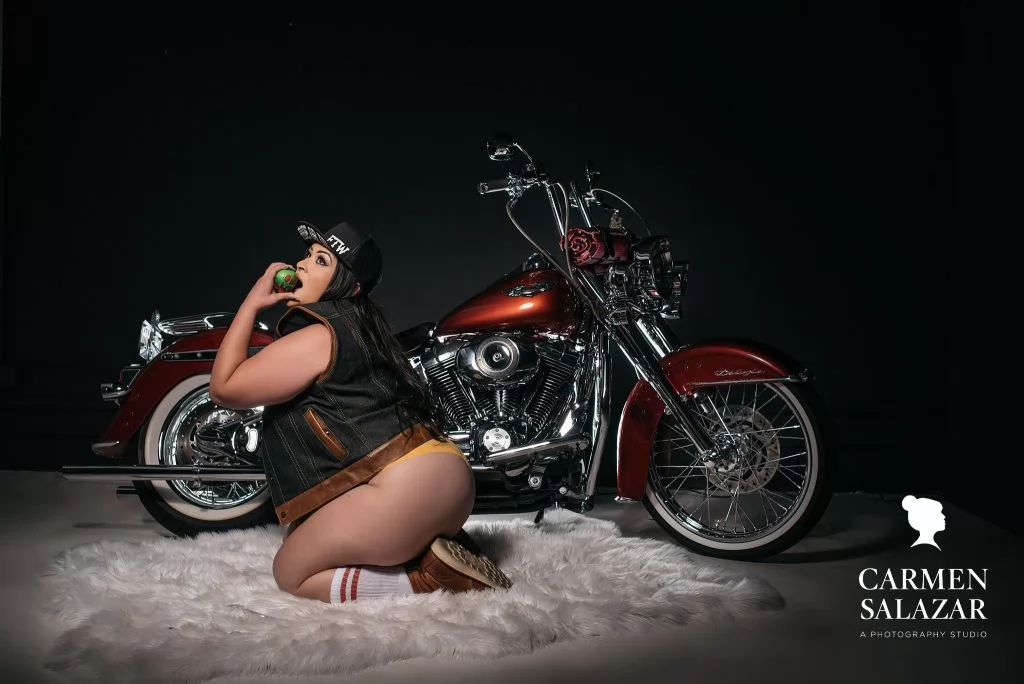 Into the Bedroom
She continued the biker-chick vibe in our Boho Bed Set with a stunning leather Harley Davidson jacket, knee-length boots, and red lace bodysuit.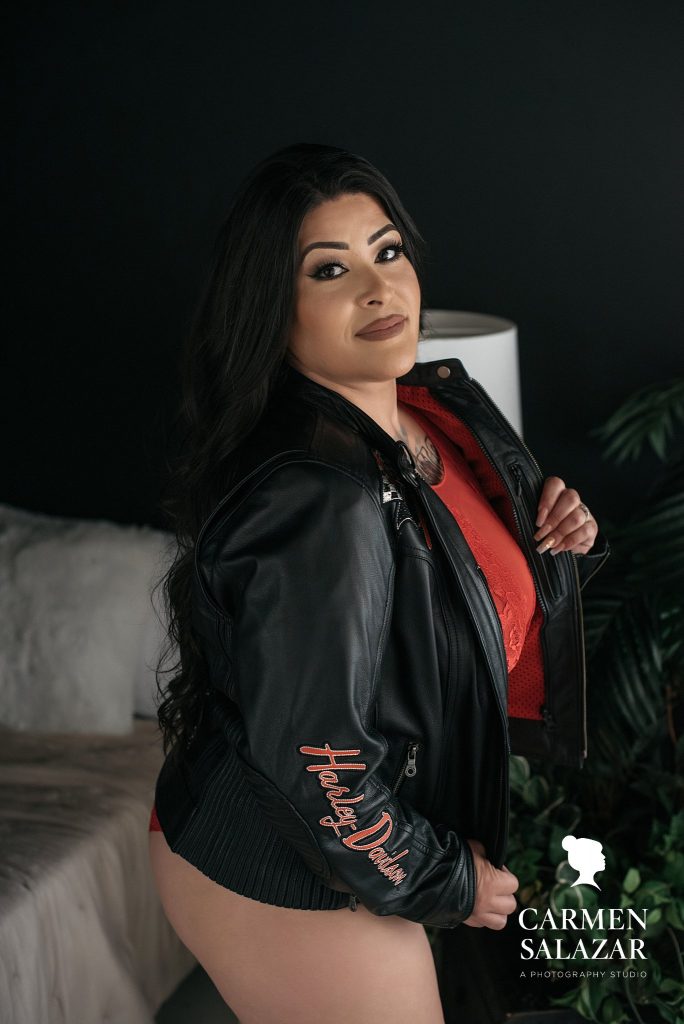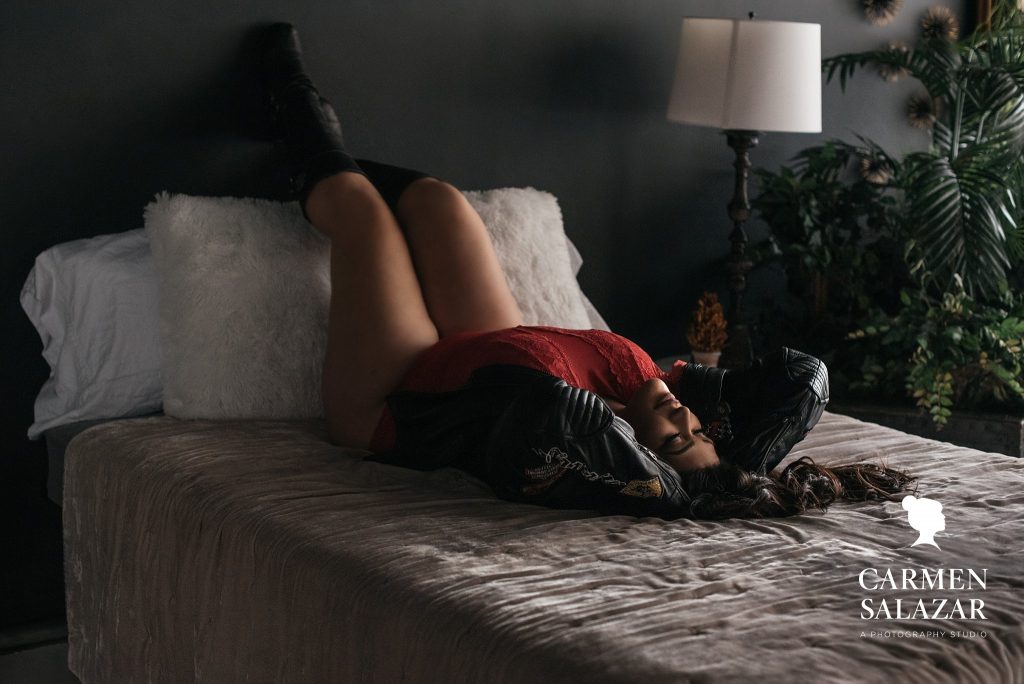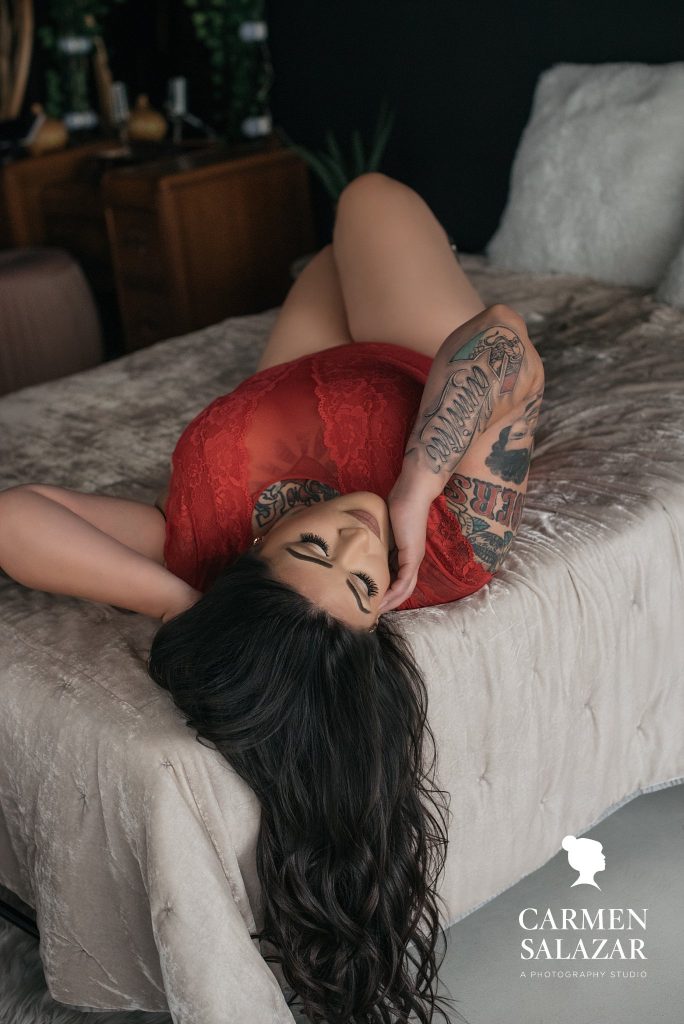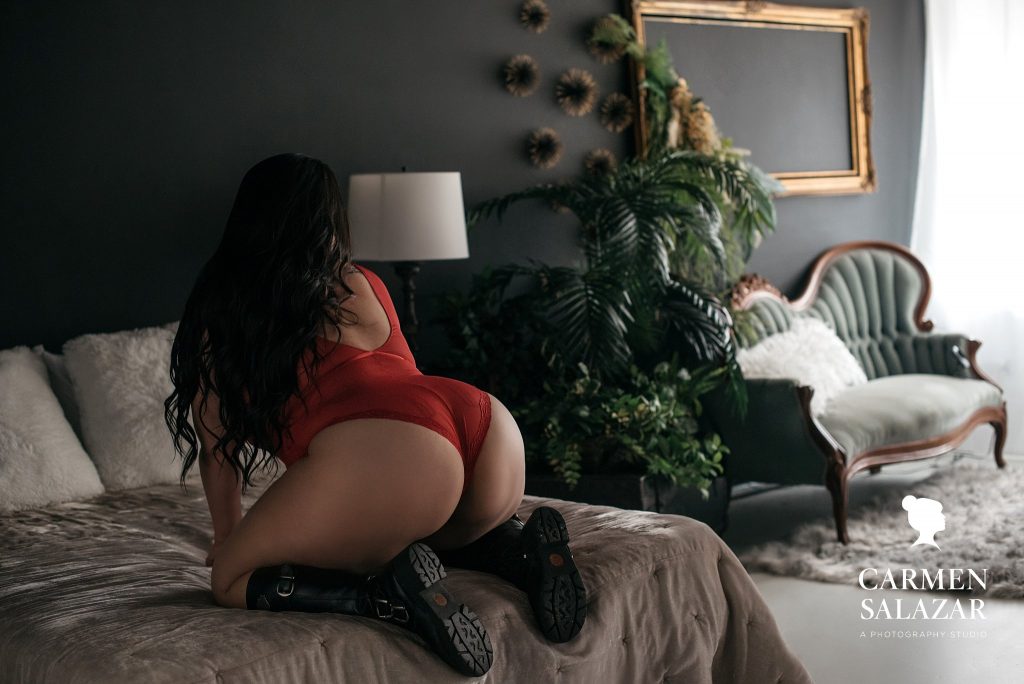 Biker Attitude
For a more casual, yet still sexy biker aesthetic, she posed in a flannel button-down shirt and feminine lace undergarment. You can take the bike away from the biker, but not the biker attitude out of a biker chick! Miss A looks fierce, strong, feminine, and sexy!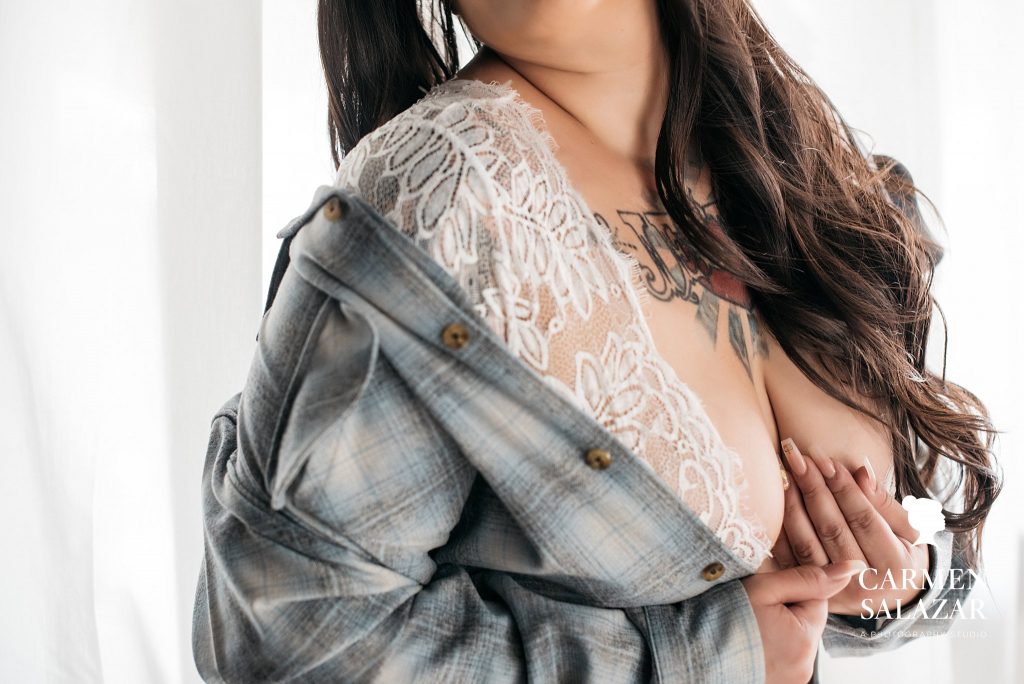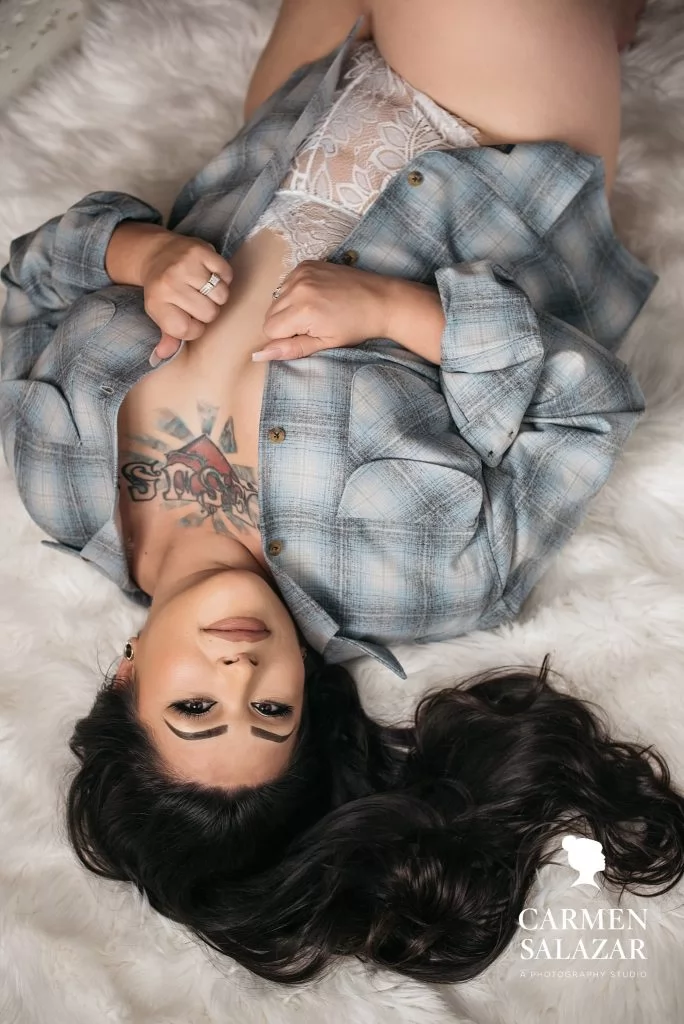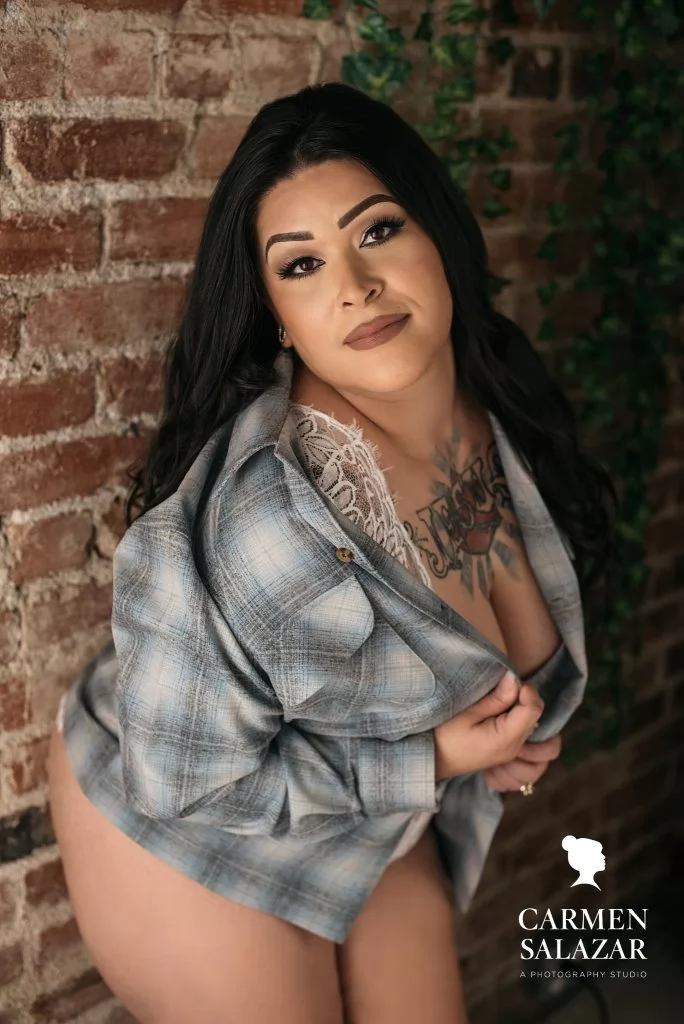 Ignore your Insecurities
Miss A said of her experience, "The boudoir session made me feel amazing. Beauty comes in all shapes, sizes, and colors. I recommend everyone do a boudoir session with Carmen. Ignore your insecurities, and just do it!"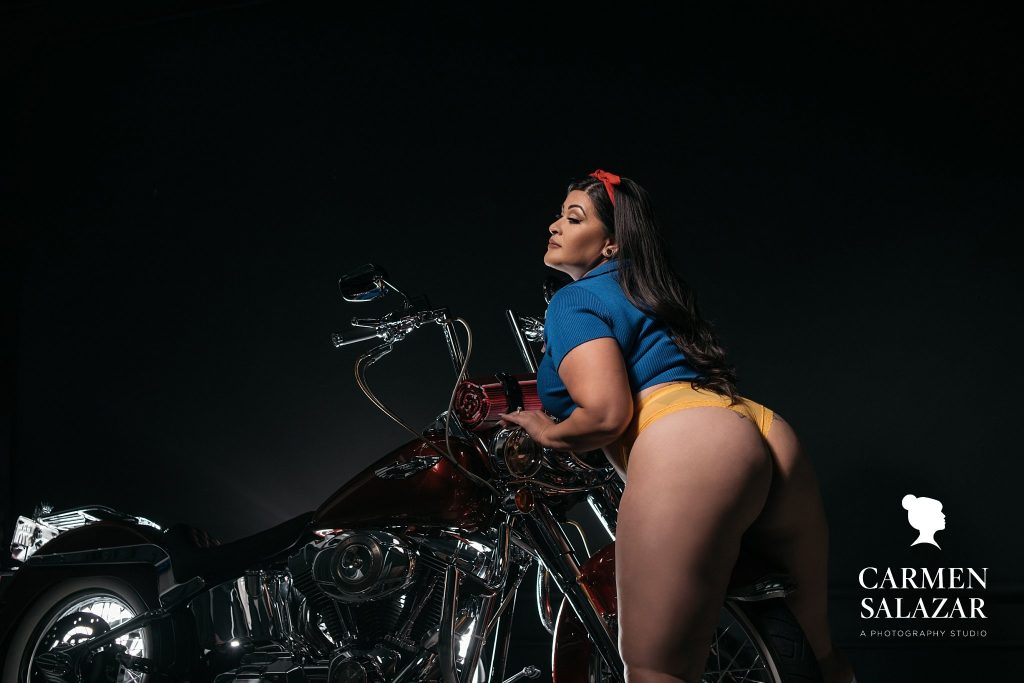 Now is YOUR Time!
So, if you're a biker chick looking for some sultry photos to commemorate your badass lifestyle, or you just want an excuse to dress up in lingerie and feel sexy, come on over to our studio. We promise you'll have a great time and walk away with some amazing portraits that will make you look and feel like the queen of the world.
If you aren't a biker-chick, that's okay as well! We can help you create a unique and empowering boudoir experience that fits your specific personality. Our team of professionals will help you feel confident and beautiful as you explore your sensual side.
If this sounds like something you might be interested in, please contact us to begin planning for your own creative personality-filled boudoir session today! We can't wait to see what amazing photos we create together!
Sacramento Boudoir Photography | Boudoir Photography Sacramento