Here are 3 playful boudoir session ideas that are sexy, sassy, and spirited.
Stepping into her new body after significant weight loss, Boudoir Beauty Miss V decided to surprise her husband with sexy pictures that were sure to make him smile.
A former tomboy, Miss V took "dress-up" to a new level. Her three boudoir session wardrobe choices each reflect bits of her personality while also revealing her sexy beautiful self.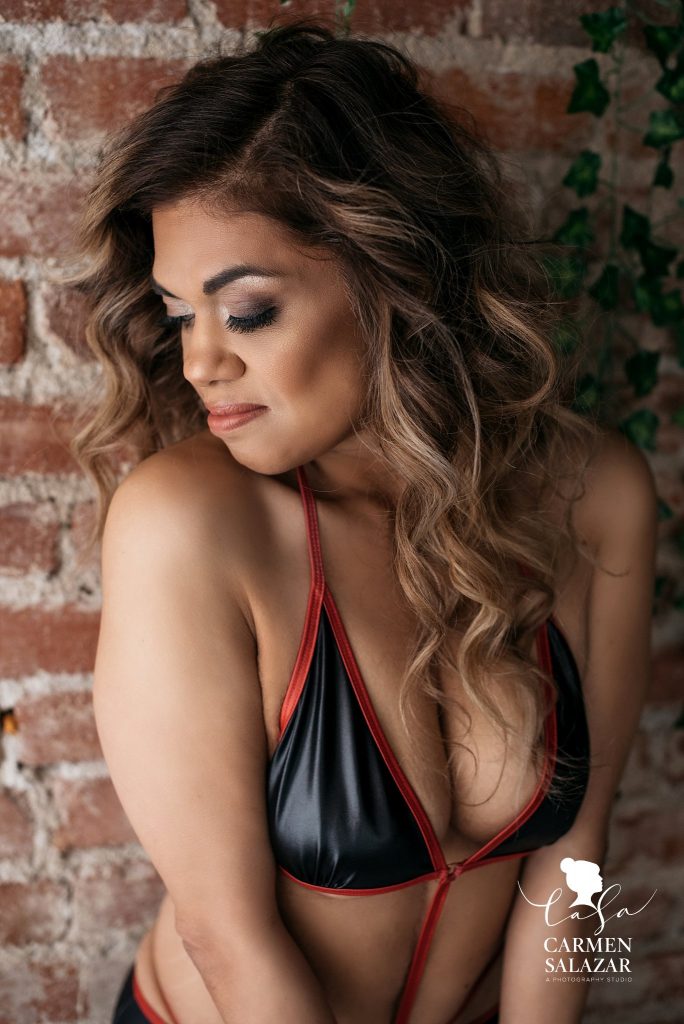 Complete with tie and plaid skirt, the bare skin and platform heels brought the perfect boudoir interpretation to the classic school uniform look.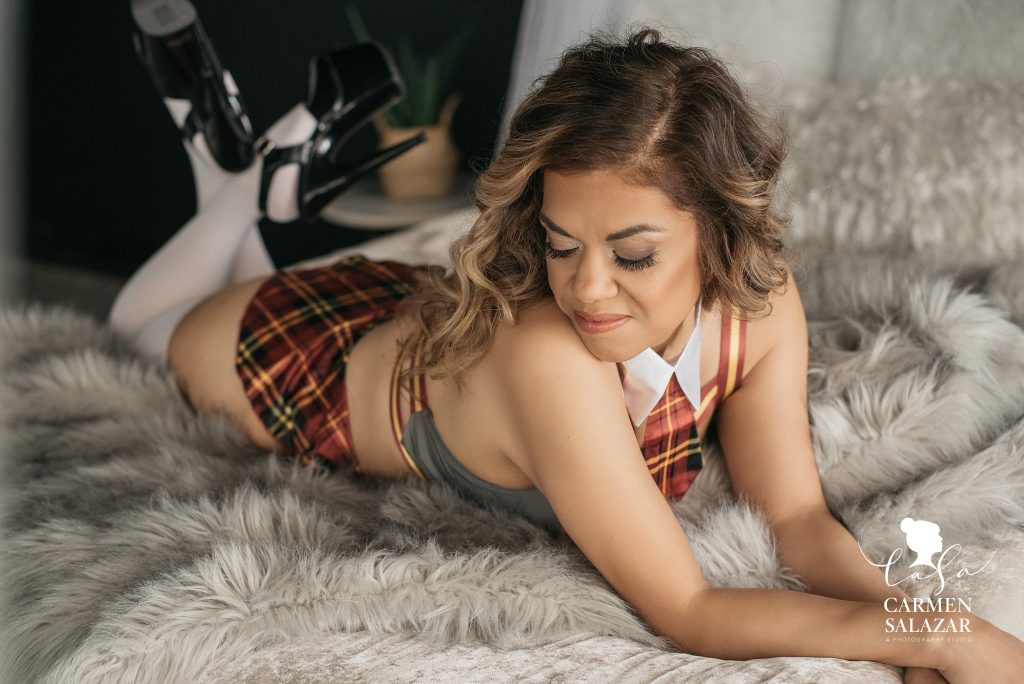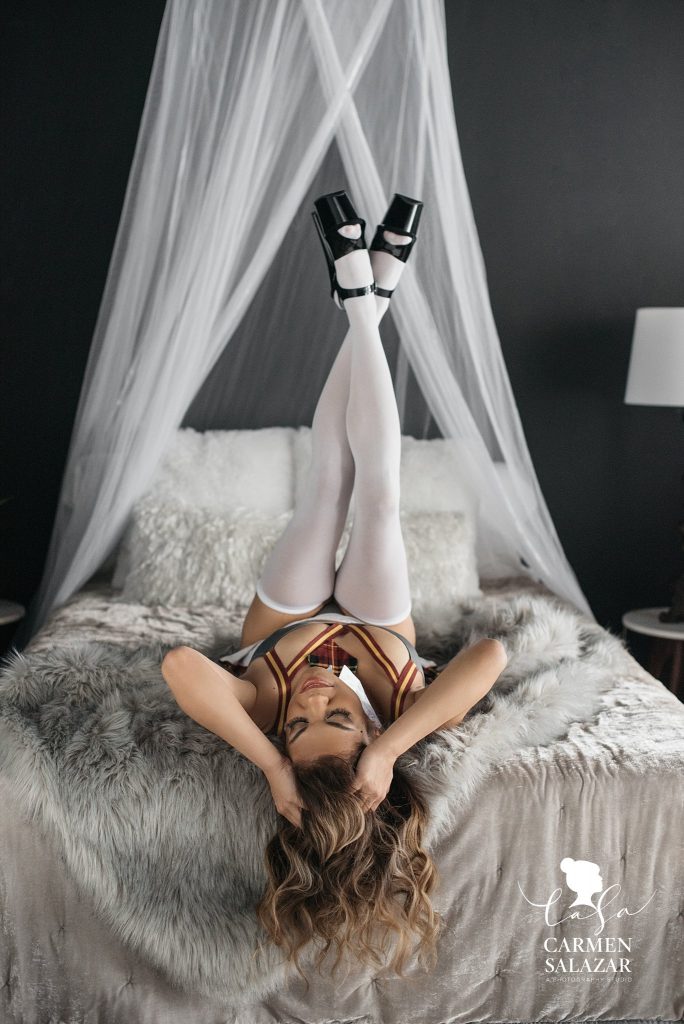 Miss V shone in her boudoir version of the little black dress. This sheer number harkens back to 1920's glamour while revealing a little extra skin for her playful boudoir session.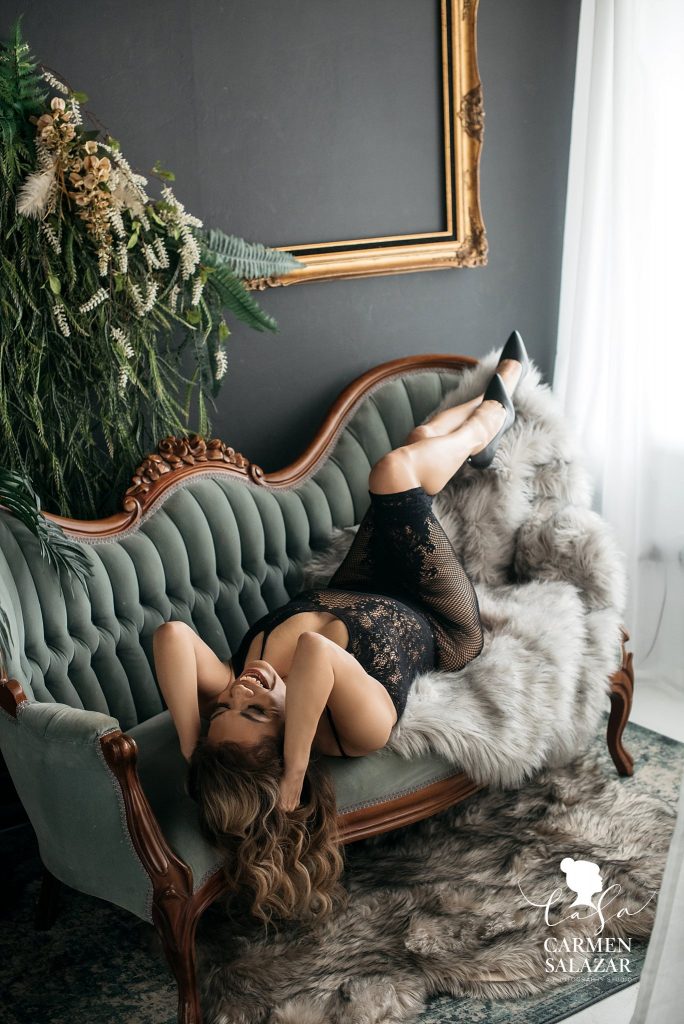 In her final look, Miss V rocked this black and red "devil" two-piece look. (Horns optional!)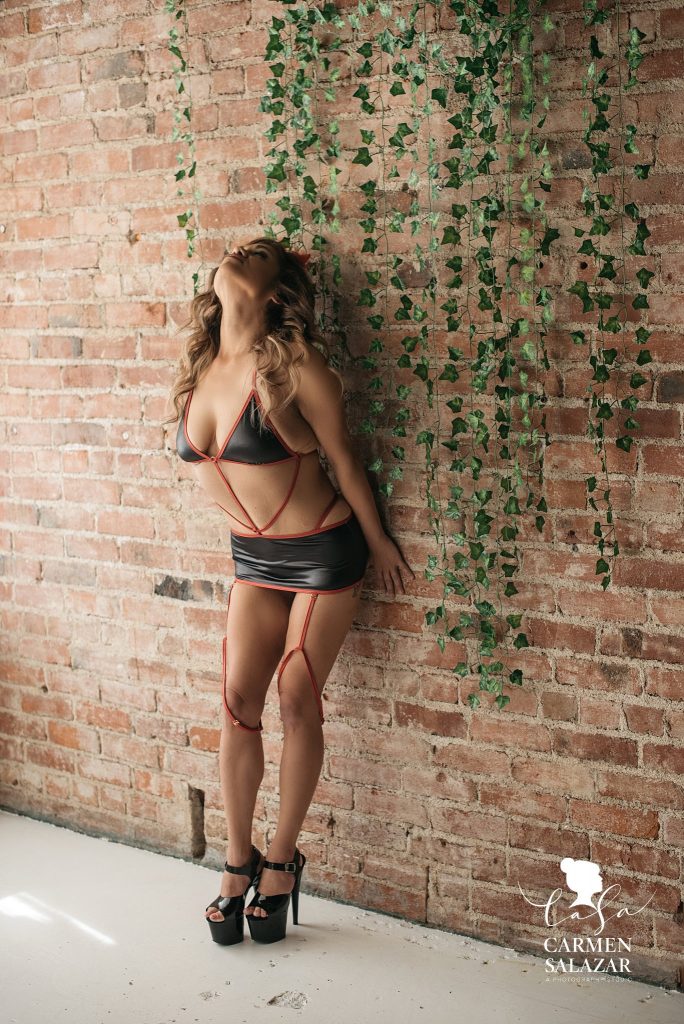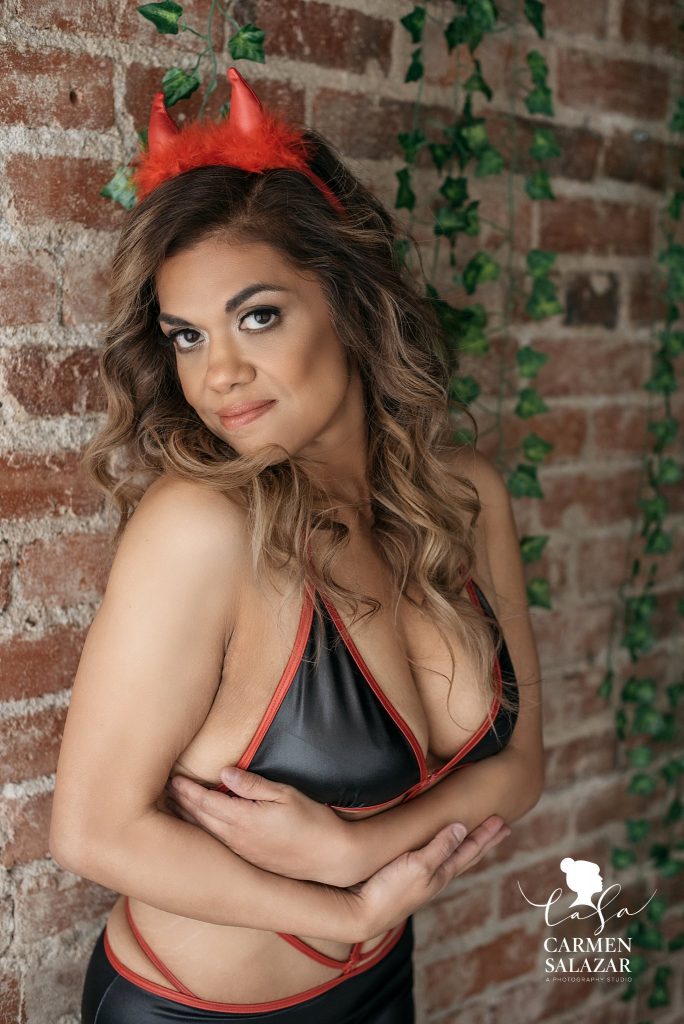 In reflecting on her experience in the studio, Miss V reported that she "loved being a model for the day." She couldn't believe she was looking at photos of herself during the final reveal.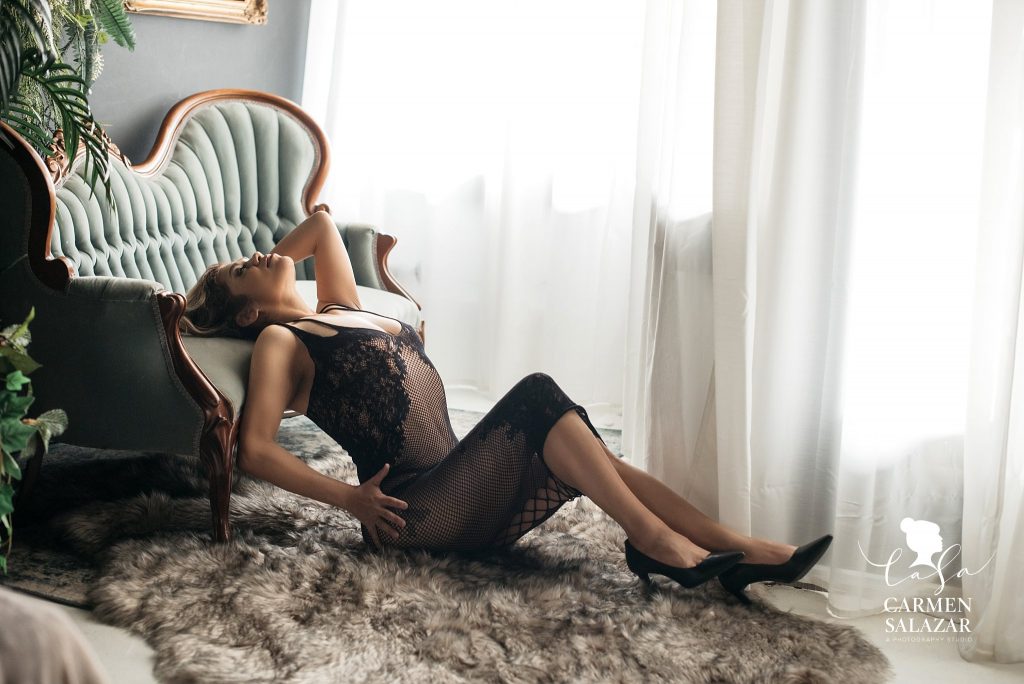 What is her advice for future boudoir beauties? "Relax and have fun. We are all shapes and sizes that are beautiful."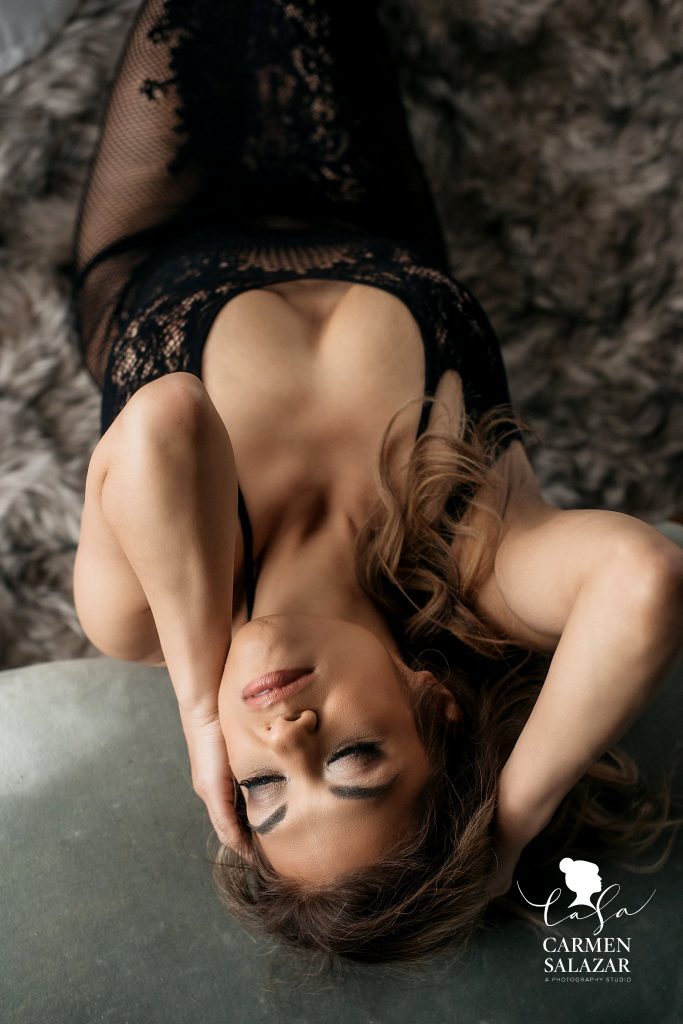 If you live in the Sacramento area and are looking for playful boudoir session ideas, we would love to help you turn those ideas into reality!
Schedule a call today, let your imagination loose, and together we will plan your perfect playful boudoir session!
Sacramento Boudoir Photography | Boudoir Photography Sacramento