Boudoir photography is a fun and empowering way to celebrate your personality and sexuality. Whether you're doing it for yourself or as a gift for your partner, boudoir photography is a great way to boost your confidence and have some fun in the process.
At Carmen Salazar Photography, we guide you through the full-day experience with hair and makeup, wardrobe options, posing tutorials, and self-empowerment encouragement. 
If you are still considering booking a session with us, read on for some encouraging words from a recent Boudoir Beauty!
If you are ready to book a session with us, go do that now, and then come back here for a few tips that will help you have a blast with boudoir photography.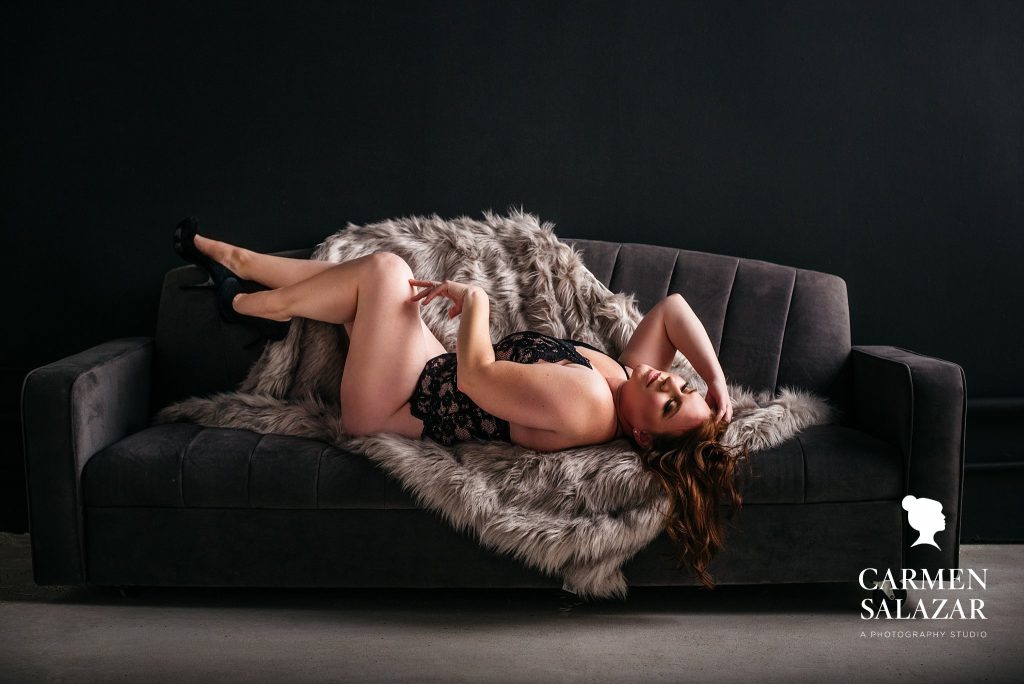 1. Do something out of your normal box.
If you usually wear sweats and a t-shirt to bed, try something sexier for your boudoir photo shoot. Lace lingerie, garter belts, and stockings can all help create a sultry look. And don't forget the accessories! A pair of handcuffs or a riding crop can add an extra bit of fun to your photos.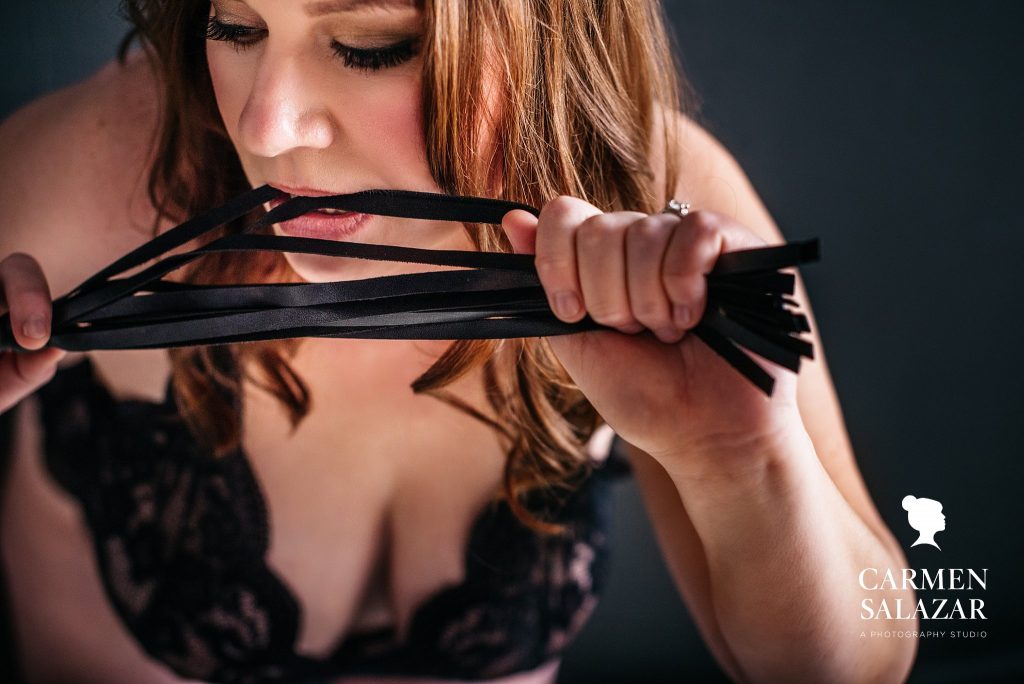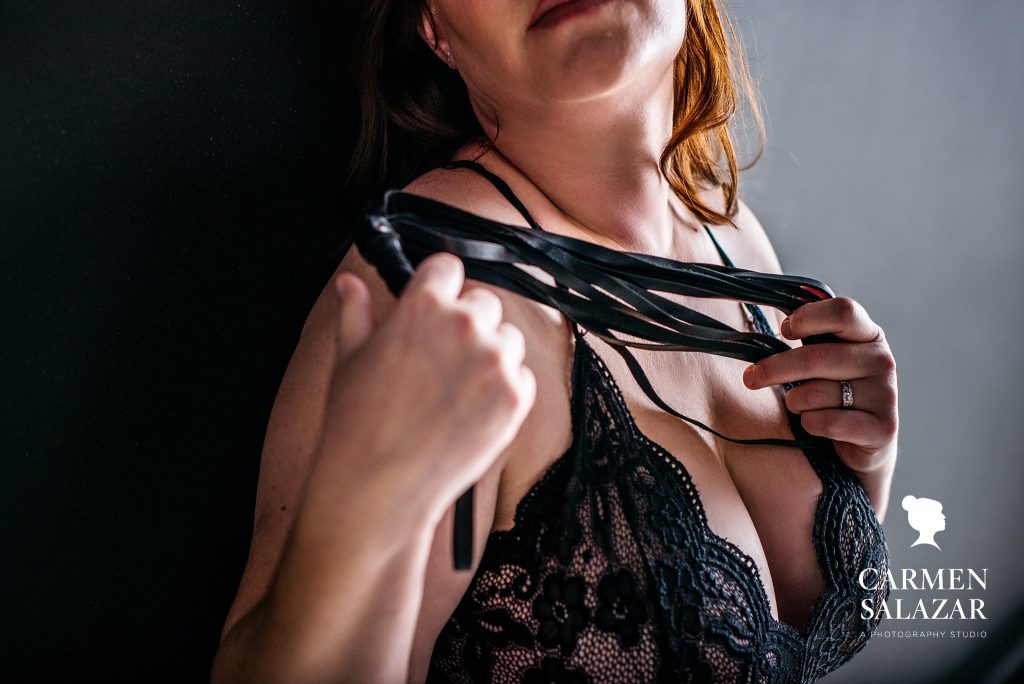 2. Set aside your body image insecurities and embrace the moment.
One of the best things about boudoir photography is that it allows you to let go of your inhibitions and just be yourself. If you've been wanting to try something new with your look, now is the time! Let your inner sex kitten out to play and you'll be amazed at how confident you feel.
Our Between the Sheets scene is perfect for sharing your softer and more vulnerable side of yourself. The sheets accentuate your gorgeous features and create that traditional "boudoir" look.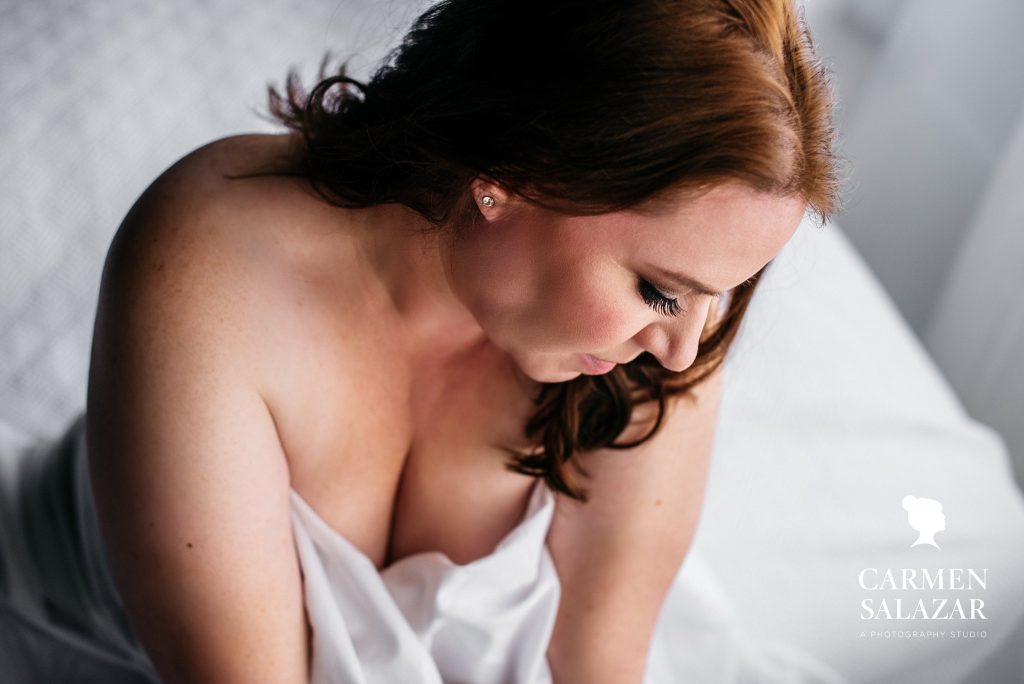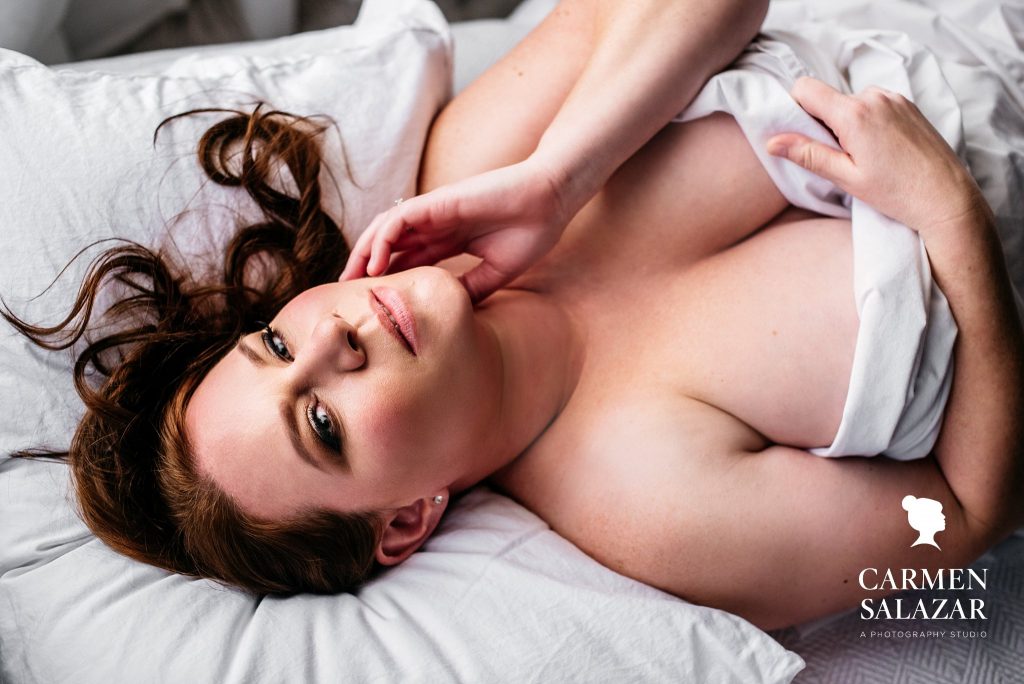 3. Be ready to have a blast!
It's normal to feel a little shy or awkward at first, but once you get into it, you'll find that it's actually quite liberating. Be prepared to laugh, pose, and let loose during your photo shoot. You might even find yourself having more fun than you ever thought possible!
A recent Boudoir Beauty said this about her experience in the studio, "Boudoir photography is a completely bizarre and wonderful experience. It was a total blast. I had a great time and was instantly put at ease the moment I walked in the door."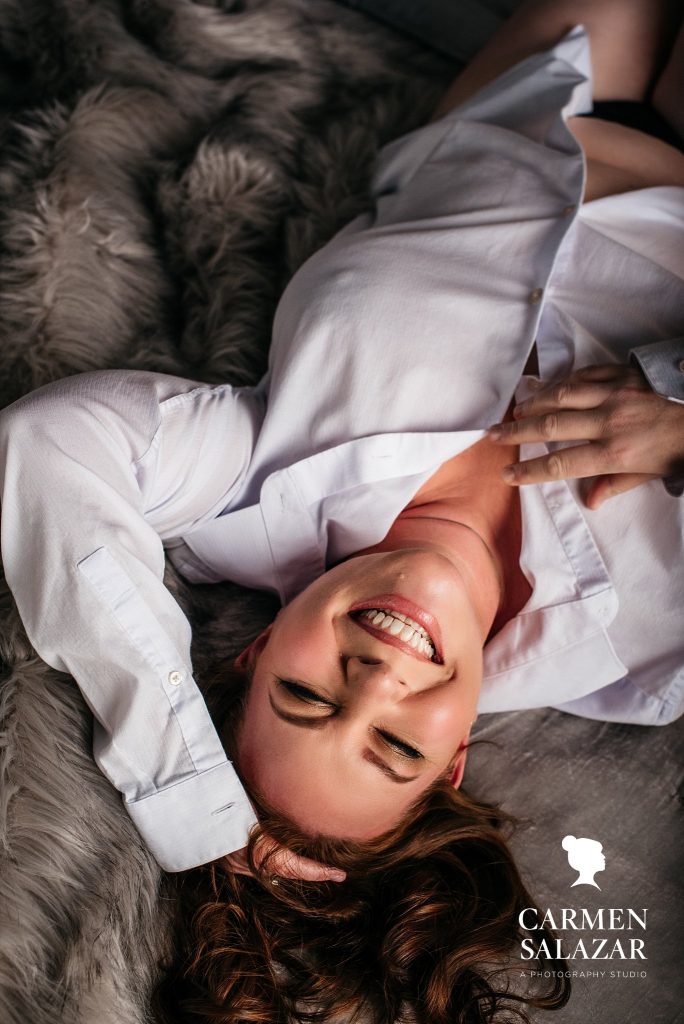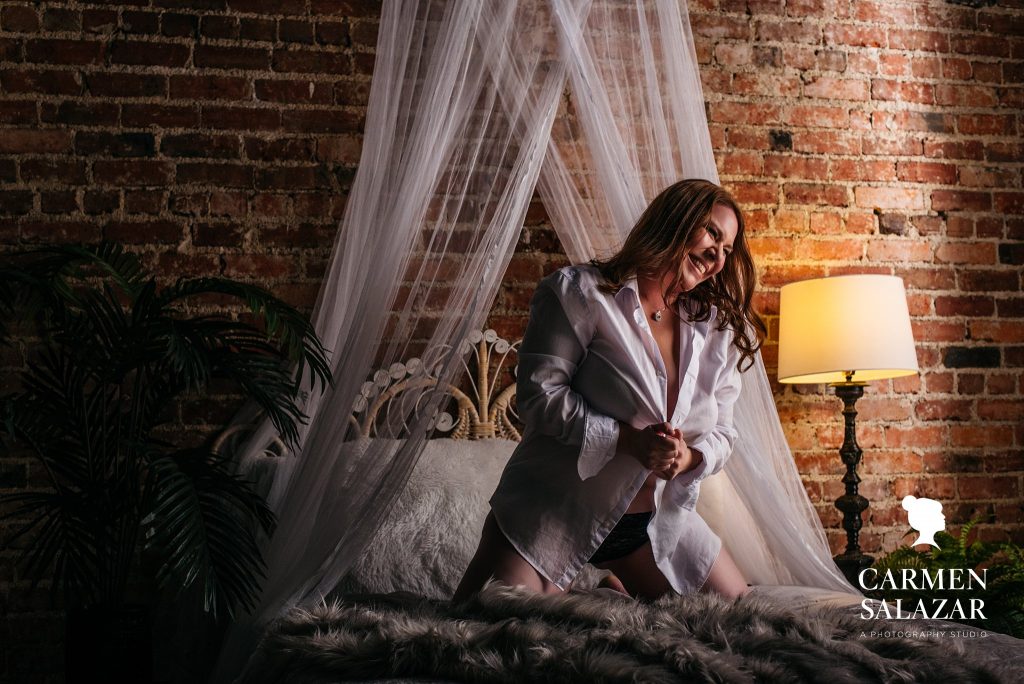 4. Relax and have fun with it!
One of the best things about boudoir photography is that there are no rules. Pose however you want, laugh if you feel like it, and just relax and enjoy the experience. The day is all about celebrating your sexuality, so make sure you have a blast, have the experience for yourself, and embrace the fullness of yourself!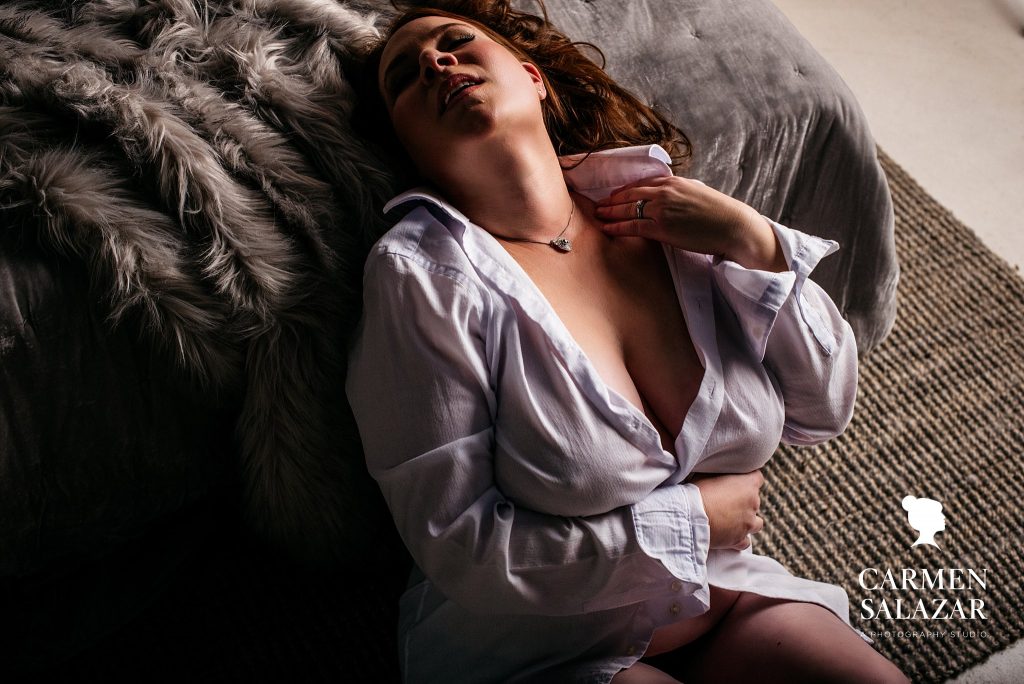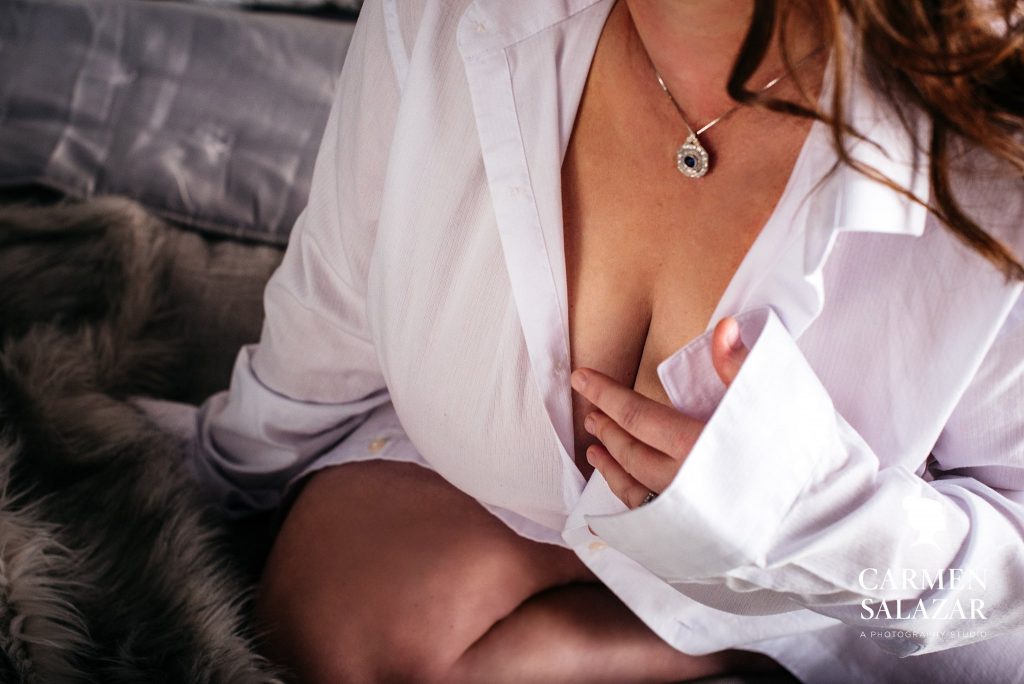 Follow these tips have a blast with boudoir photography.
If you're looking for a fun and empowering experience, look no further than boudoir photography. Whether you're doing it as a gift for someone special or simply as a way to celebrate your own sexuality, boudoir photography is an experience you won't soon forget. Follow these tips and you're sure to have a day filled with laughter, joy, and empowerment.
Contact us today to select your date and book your session!
Boudoir Photography Sacramento | Sacramento Boudoir Photography