Oh boy…do we love our Boudoir Beauties!  Miss Amber came to the studio for a session as a gift to surprise her honey for their wedding night. It was a challenge to sneak out her lingerie lovelies and his guitar but we think it was worth it!  We shot 3 different sets for Amber's session – it was SO hard to pick a few favorites to post. Plus, we had the talented Sacramento makeup artist, Christi Reynolds on set for the whole shoot to give Miss Amber fabulous hair and makeup for each look.  My client's are definitely spoiled when Christi's on hand in the studio.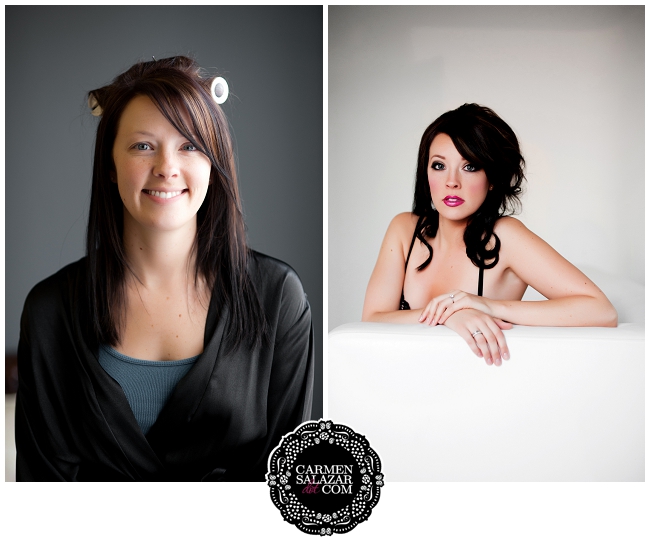 Amber's transformation from girl next door to bombshell!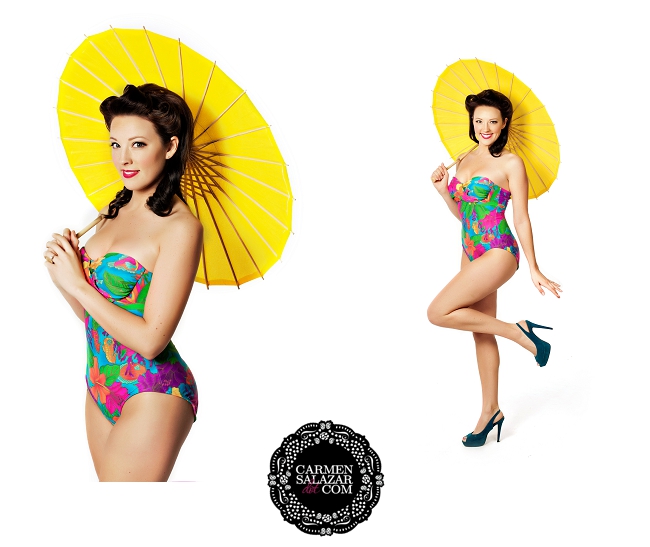 Amber borrowed the swimsuit from our wardrobe closet to create this cute pinup look.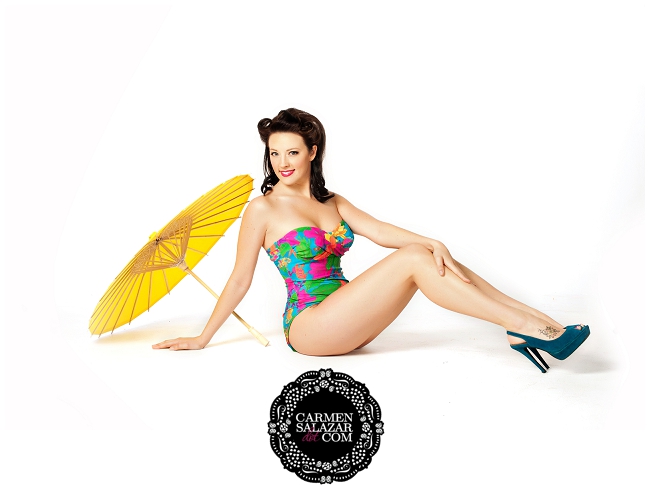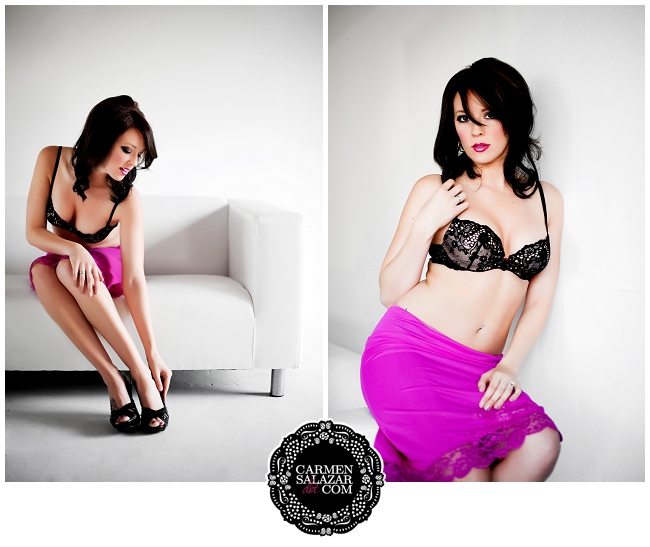 Amber grabbed this cute hot pink slip from our wardrobe closet and Christi paired it with some smoky eyes and electric pink lips.
I love how simple yet sexy this assemble is together.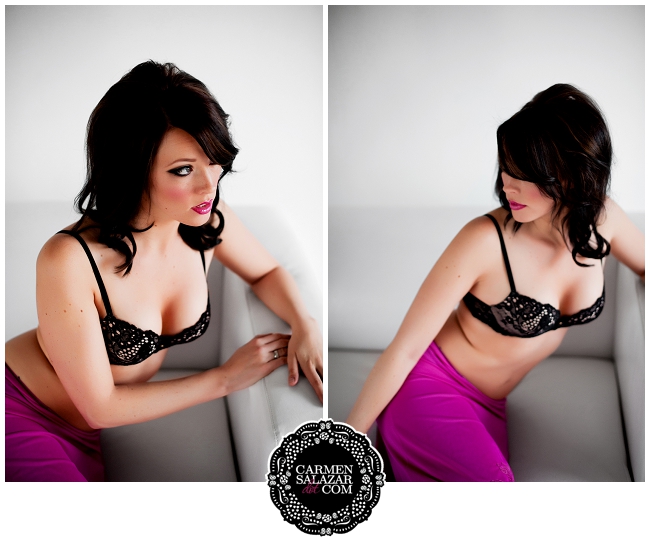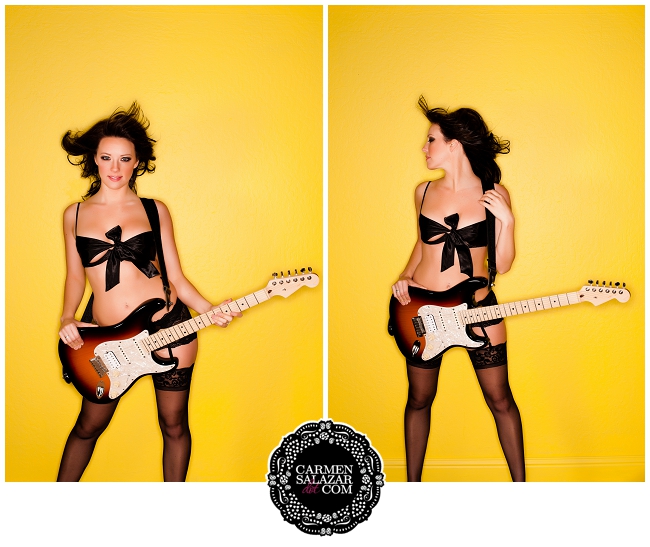 We love it when clients bring in something personal for their session.  Amber's fiance is a musician so she brought in one of his guitars to create a sexy rocker look.
I love the vibrancy and movement of these images…so fun!