Are you looking for stunning vintage couch boudoir poses? If so, we have some ideas for you!
Many boudoir clients come to Carmen Salzar Photography desiring to see themselves through a different lens but are nervous they won't know how to pose for the camera.
We strive to create a positive, encouraging, and uplifting luxurious experience, putting the client's mind at ease from the moment they walk through the door.
With their creative input, we walk clients through the styling process; including hair, makeup, and wardrobe choices. During the boudoir session, we direct the poses so each woman feels strong, confident, and beautiful.
Today's featured Boudoir Beauty, Miss L, brought versatility and poise to one of our favorite sets, our vintage green couch.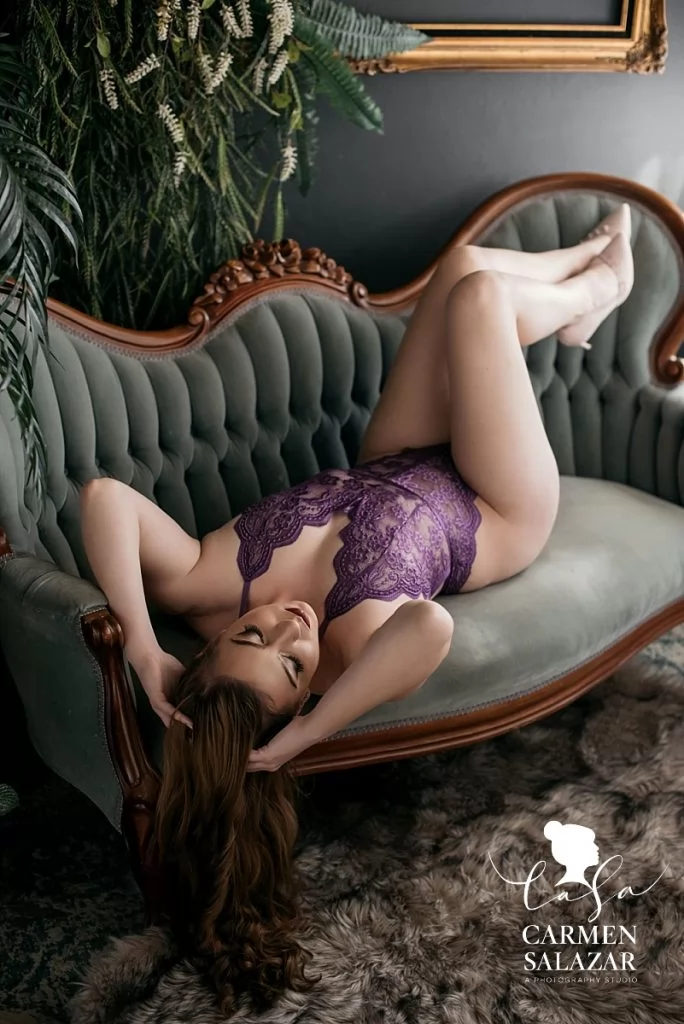 Vintage Couch Boudoir Poses
The shapes of this vintage couch serve as the perfect backdrop for Miss L in her purple lacy bodysuit. The curves of the vintage couch accentuate Miss L's curves, creating an overall feminine look.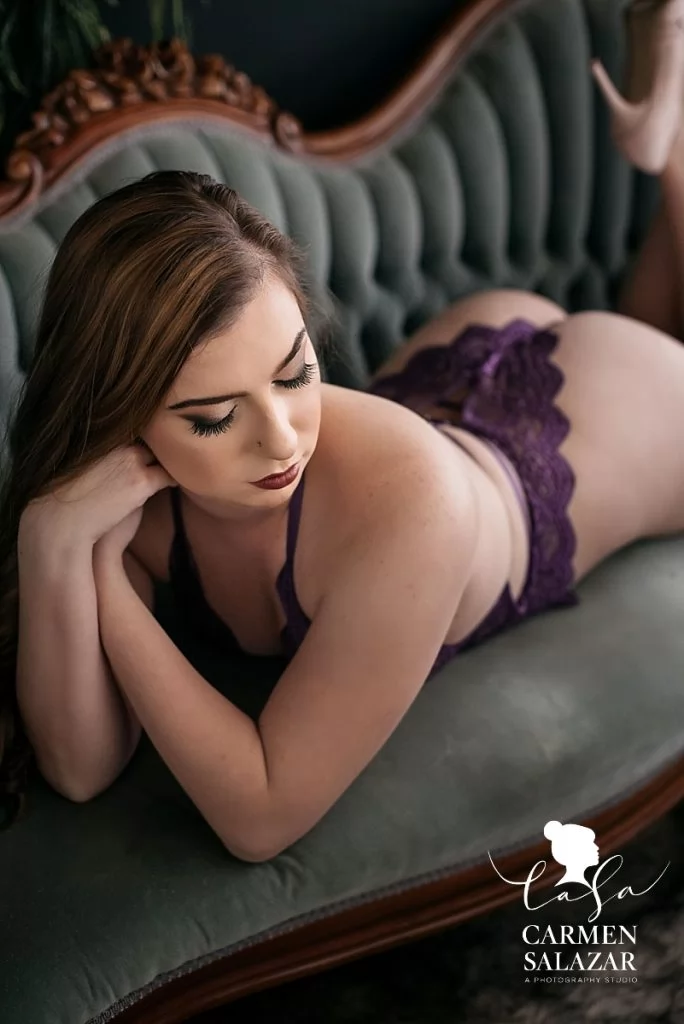 Vintage Couch as a Backdrop
Close-up portraits, with the vintage couch as a backdrop, create a dramatic look.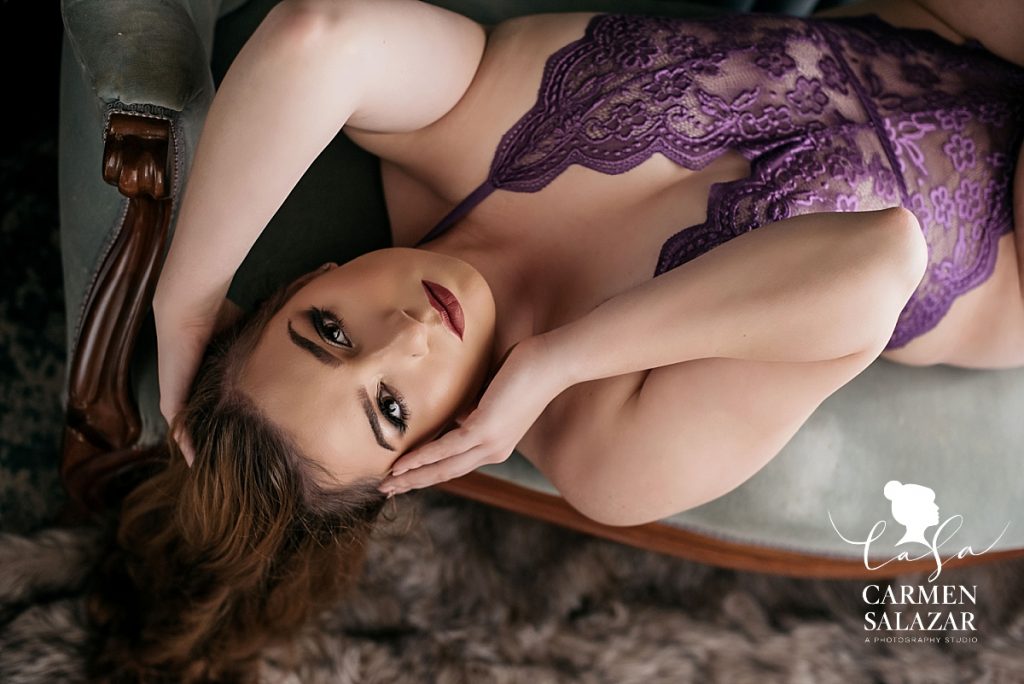 As a Prop
Sitting on the floor, Miss L used the vintage couch to support her back, creating these two powerful yet relaxed looks.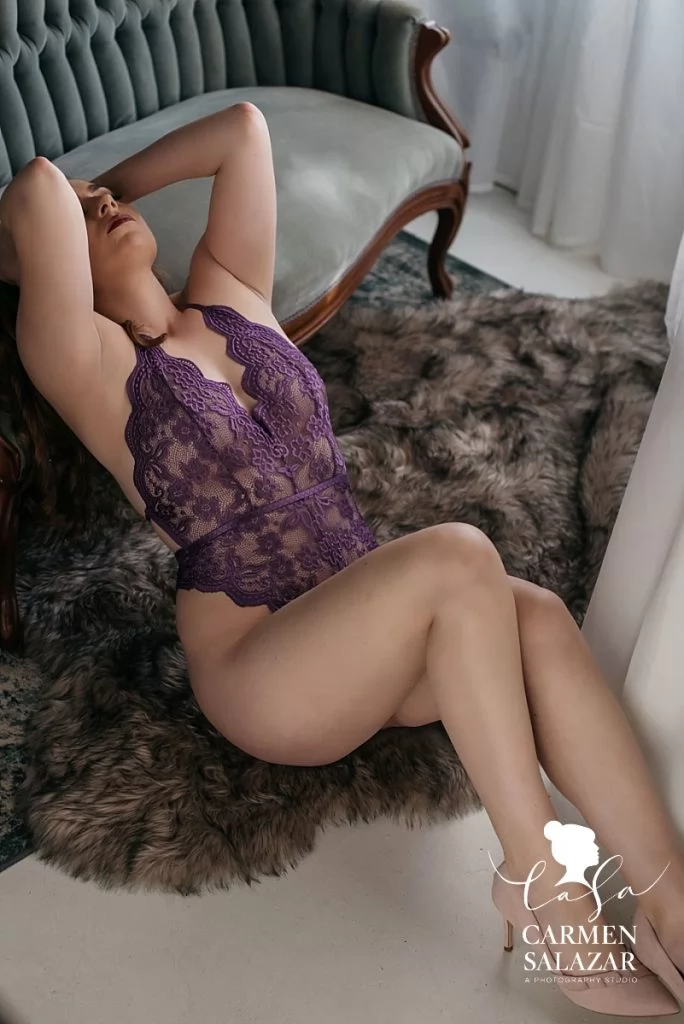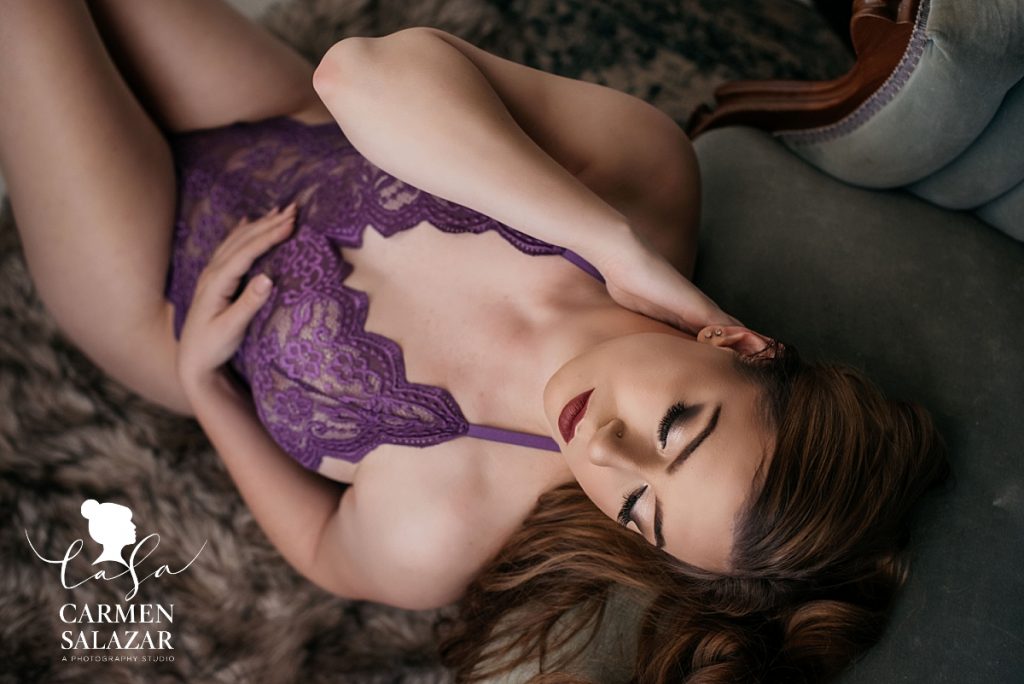 As an Artistic Anchor
One can catch a glimpse of the same vintage couch in the corner of this portrait, creating an "at home" natural vibe.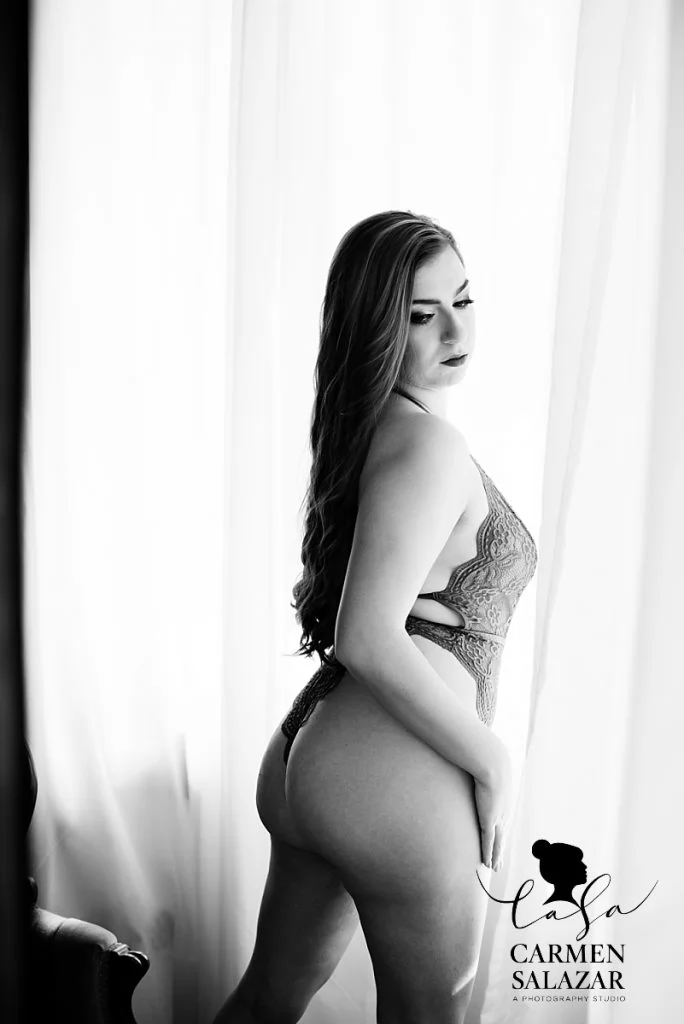 Boho White Bet Sets
Miss L also utilized several other studio sets for her boudoir session. Perhaps you can take some inspiration from these poses as well. She paired this black lingerie outfit with our Boho White Bed Set. (Do you notice the vintage couch in the backdrop of this first portrait?)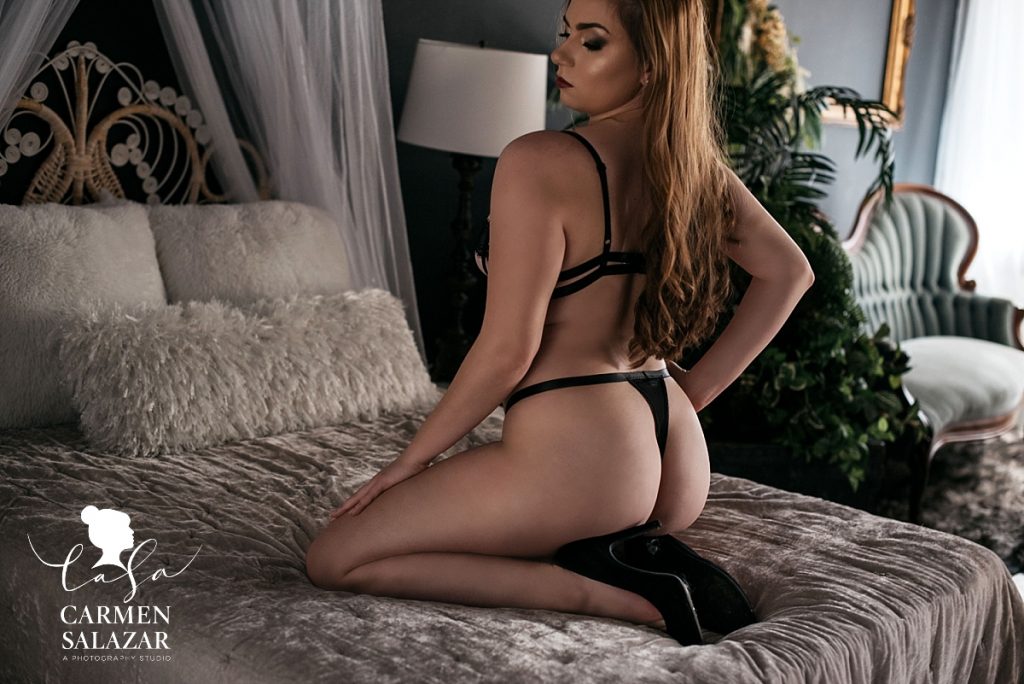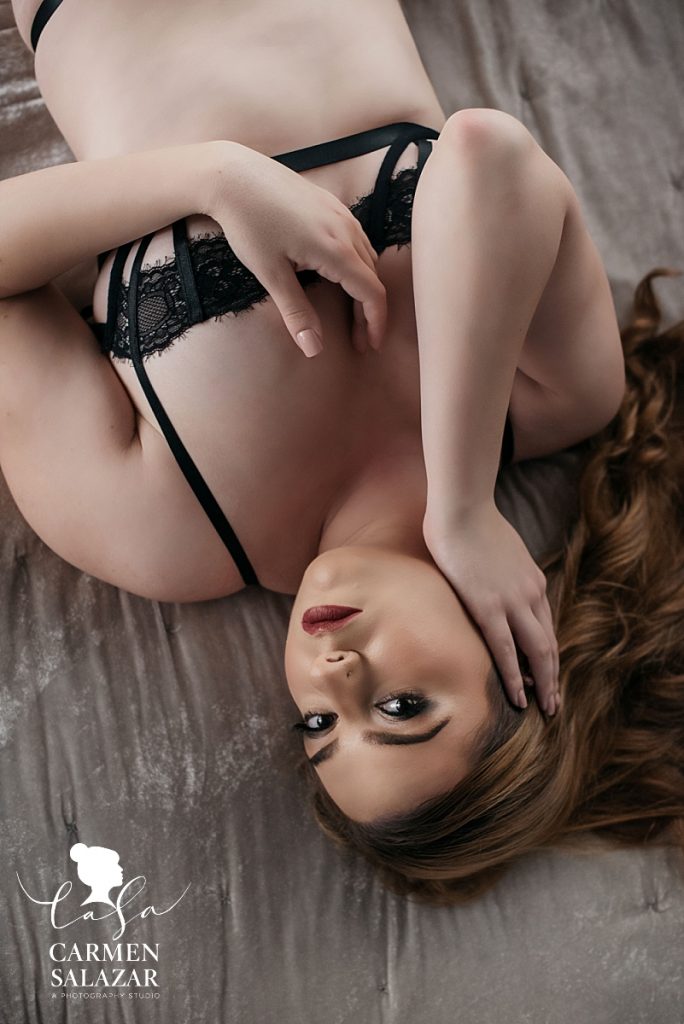 Brick Wall Set
The studio's brick wall serves as a comfortable backdrop with this luxurious-looking black robe!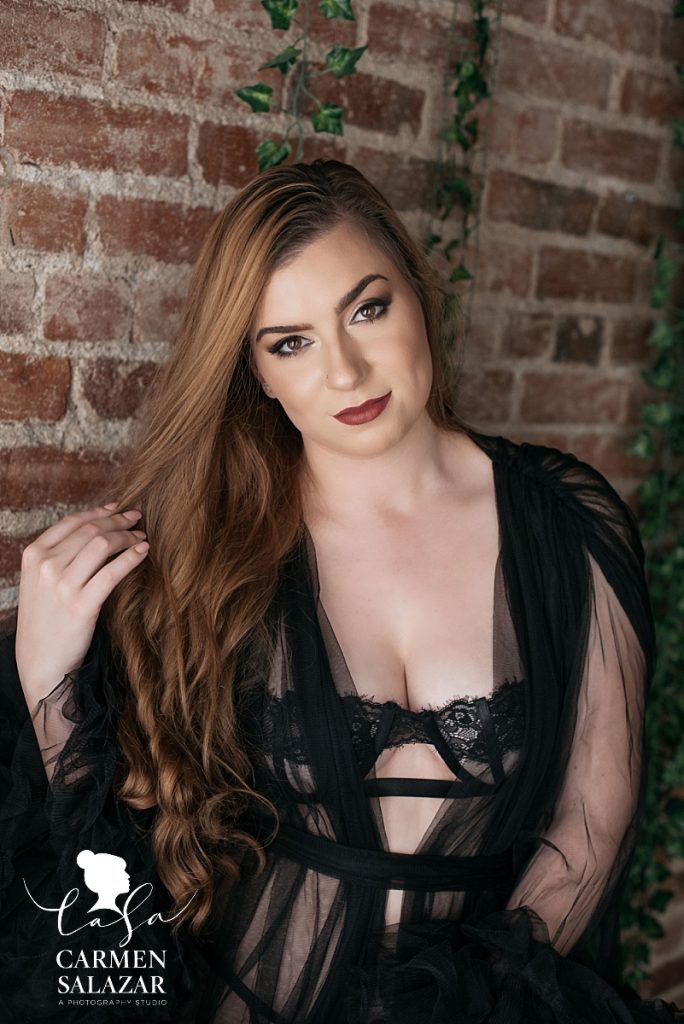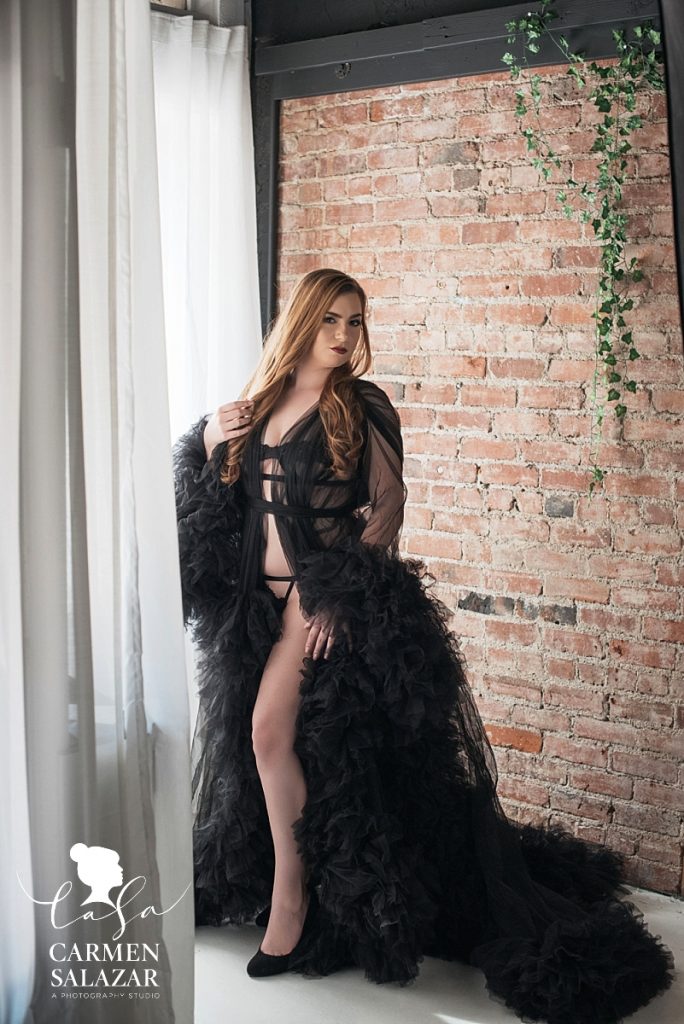 Black Wall Set
Finally, kicking up the dramatic vibes, Miss L posed in our Black Wall Set.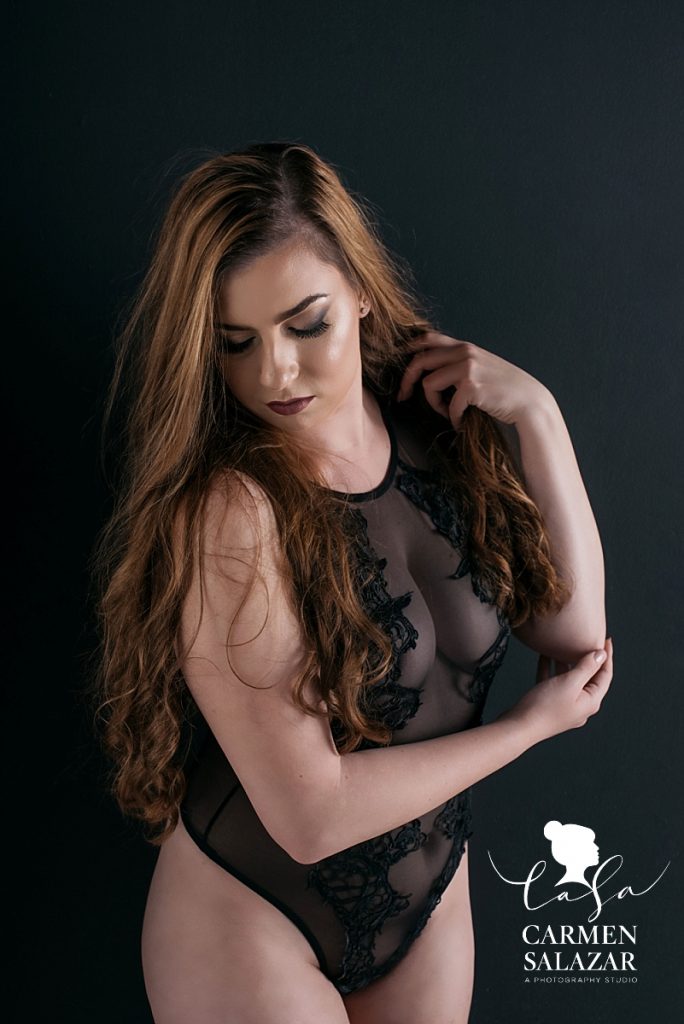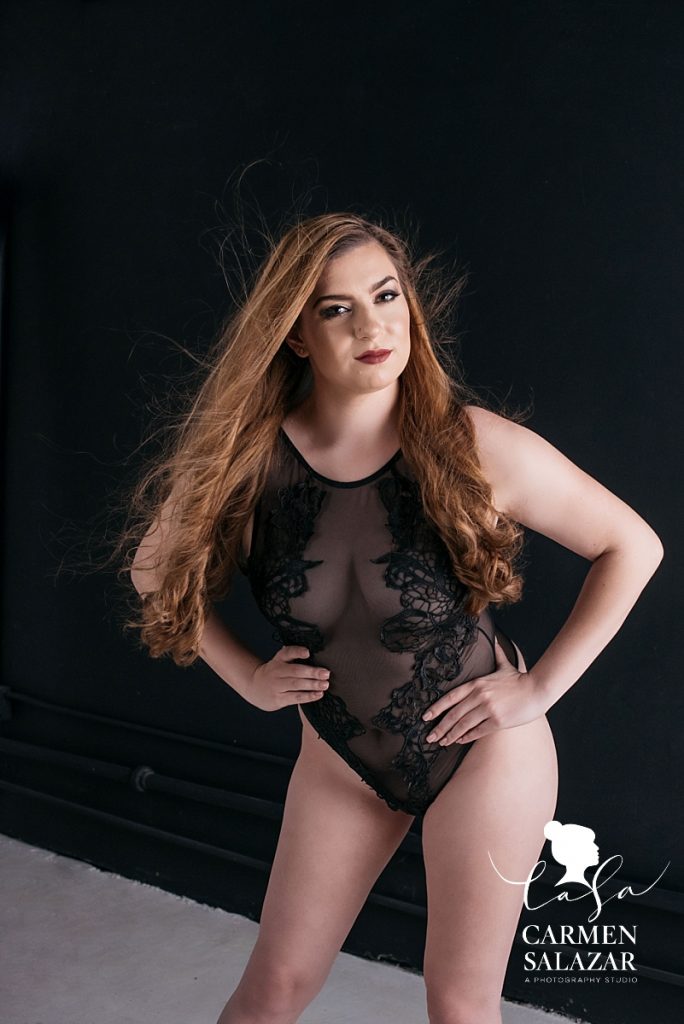 Gaining Confidence
After her session, Miss L said of her experience, "I felt like I was regaining power. It was such a smooth day. I always knew what to do and began gaining confidence. Carmen puts you so at ease that you don't even have time to worry about how to pose your body."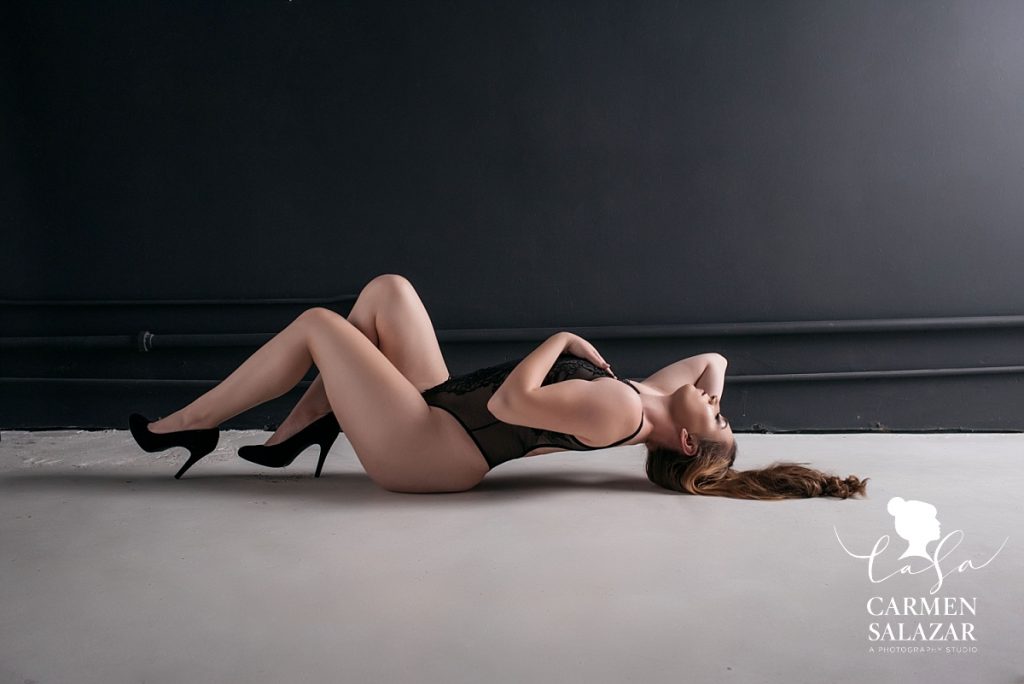 We hope you enjoyed these vintage couch boudoir poses (and more)! Maybe they will inspire you to celebrate yourself in our studio. Darlin', you are worth it!
Schedule a Call today to learn more about how we can help your inner goddess shine!
Sacramento Boudoir Photography | Boudoir Photography Sacramento