Sacramento ladies, are you looking for unique sexy gifts to make your partner feel special and appreciated? If so, creating sexy boudoir portraits at Carmen Salazar Photography will be sure to get their hearts racing.
A unique art form, boudoir photography provides women with the opportunity to embrace their femininity, step into their confidence, and document their beauty through premium custom-made artwork.
Initially entering our studio to create a gift for her husband, Boudoir Beauty, Miss S, found herself in the middle of a positive and empowering experience that she will remember for the rest of her life.
Her portraits hold a romantic storyline, walking her through the rooms of a home. Moving from the living room to the bedroom, the bath, and ultimately into the nude, you will want to follow along!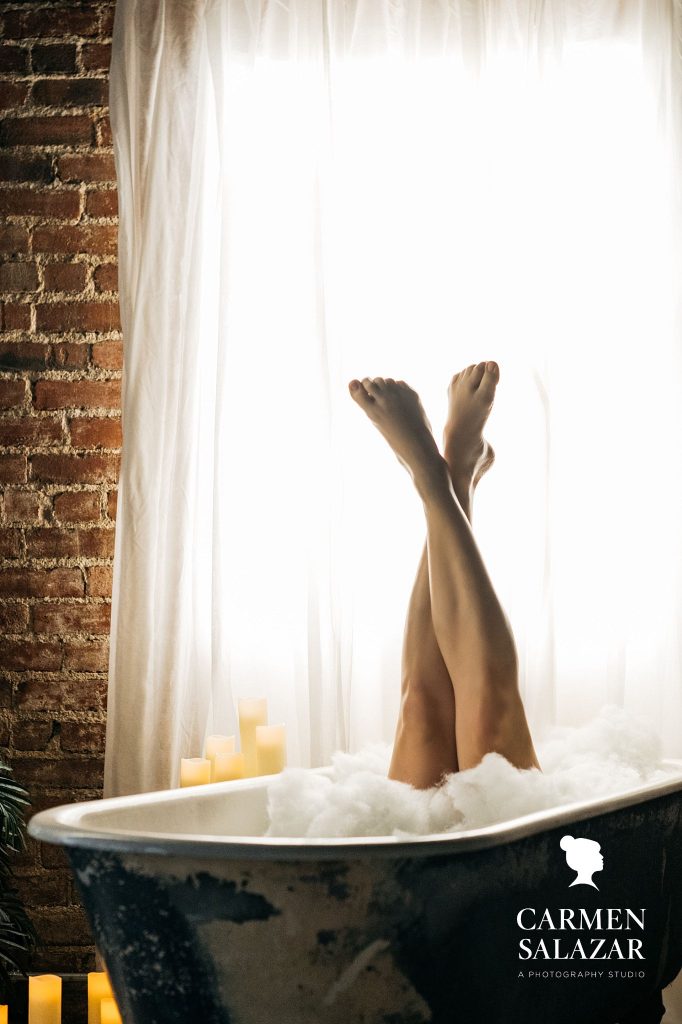 Setting the Stage
Starting her session in this modern living room. Miss S sets the stage for an intimate experience in this purple lace teddy.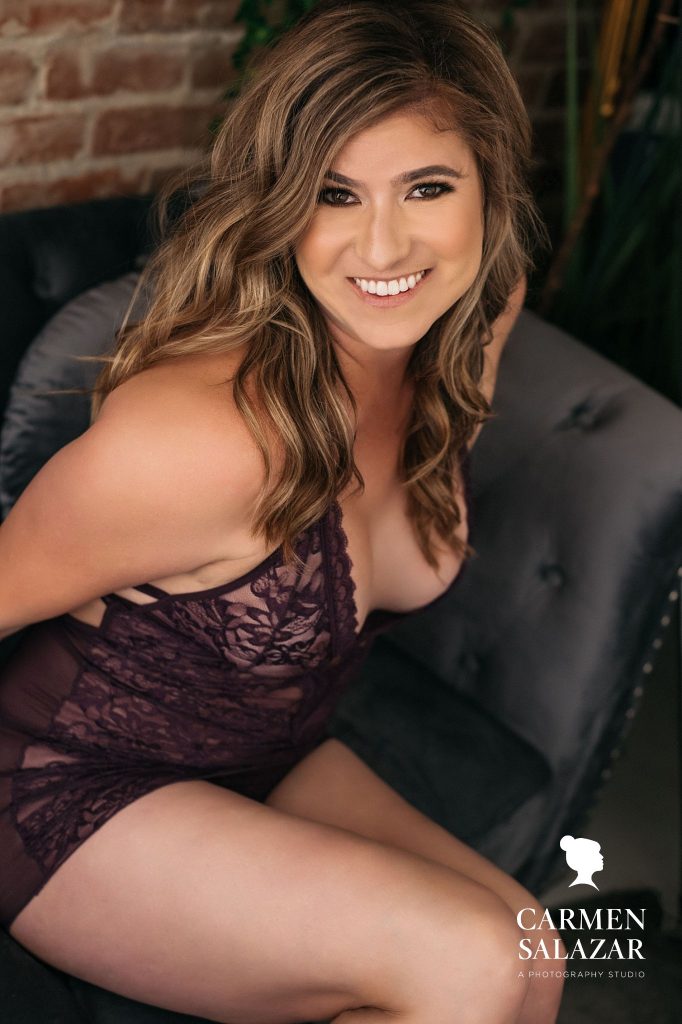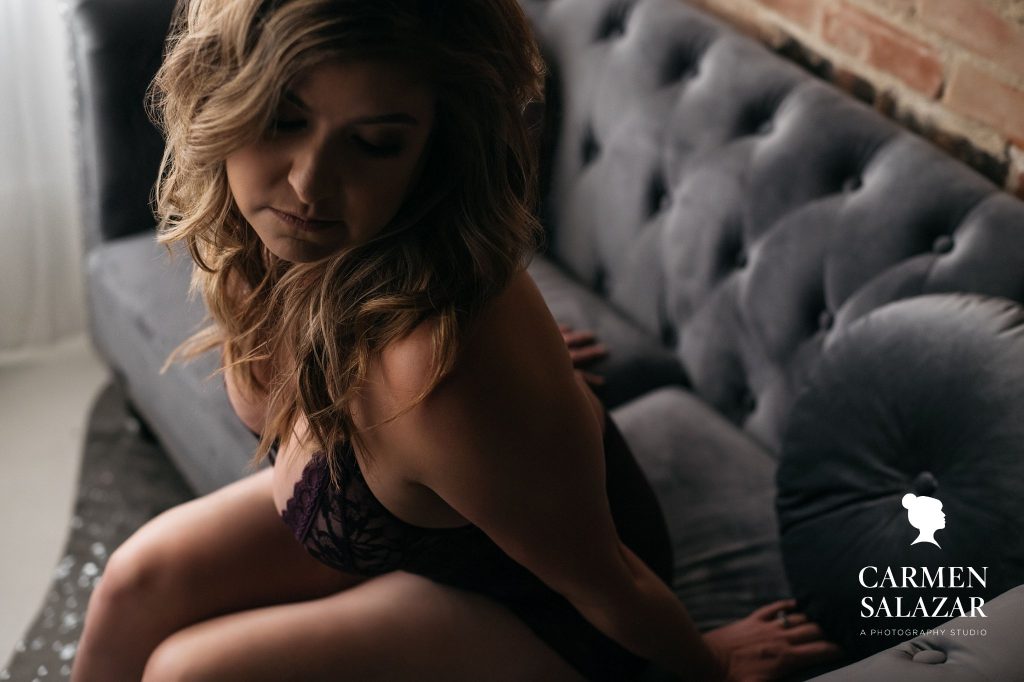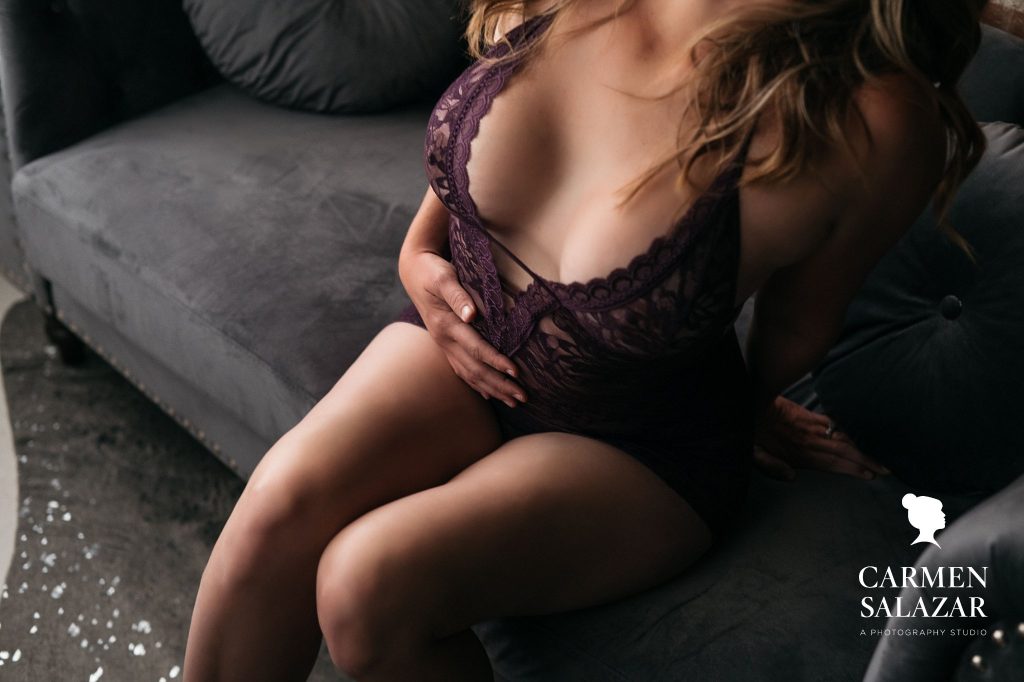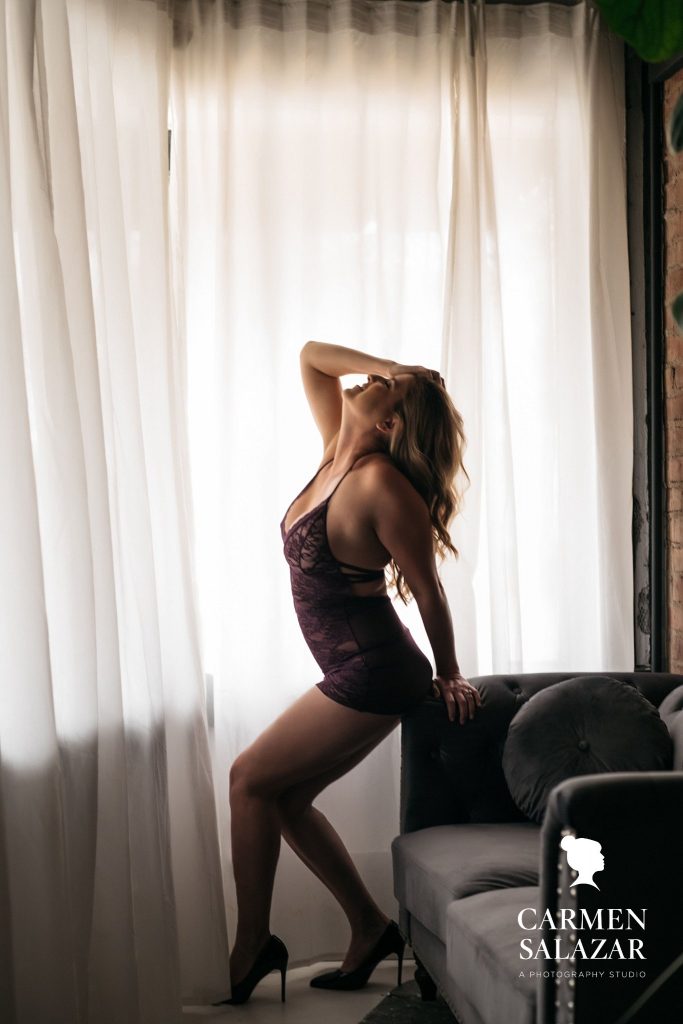 A Seductive Aesthetic
She slipped into a teal one-piece lingerie outfit to pose with our Vintage Vanity S. These portraits evoke a secluded (and dare we say seductive) aesthetic.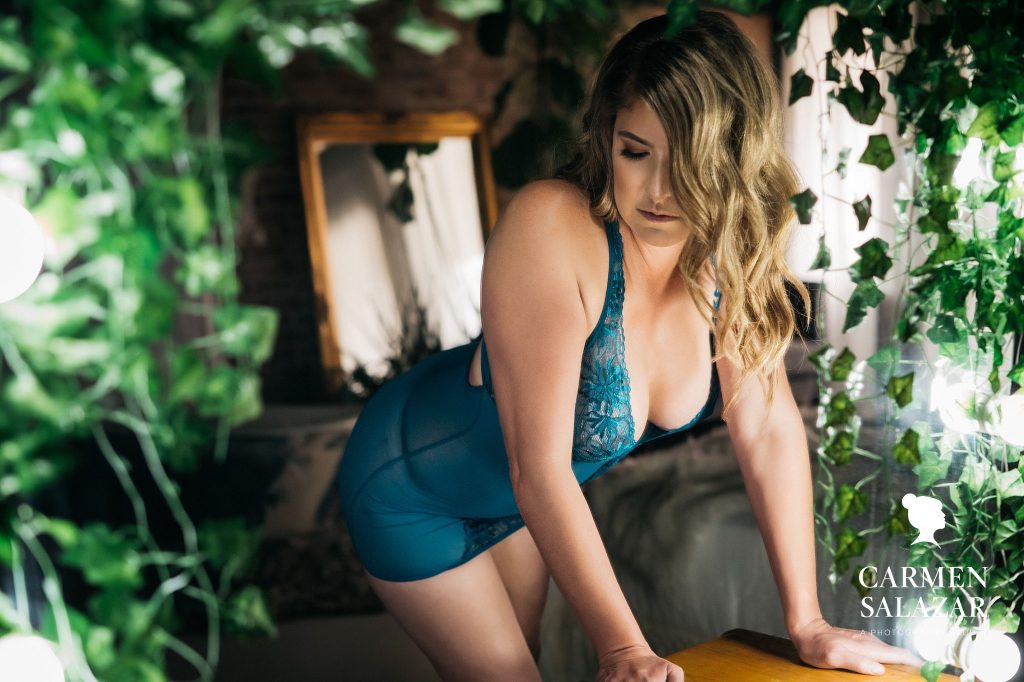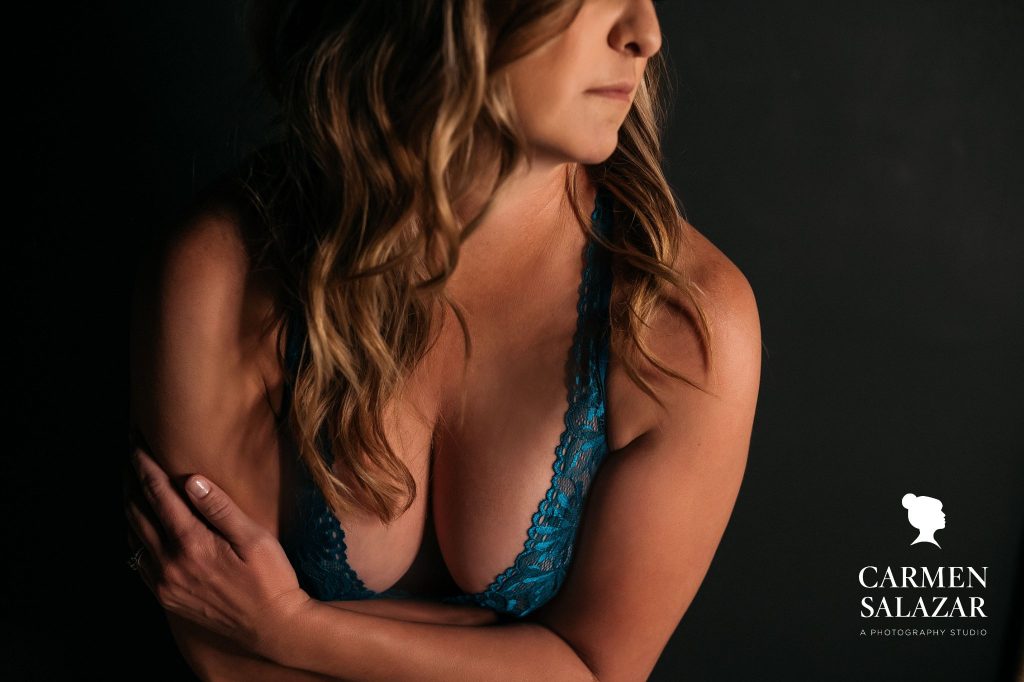 In the Boudoir
One can't have boudoir photography without a bedroom scene. She looks stunning in this black teddy on our Black Modern Bed Set.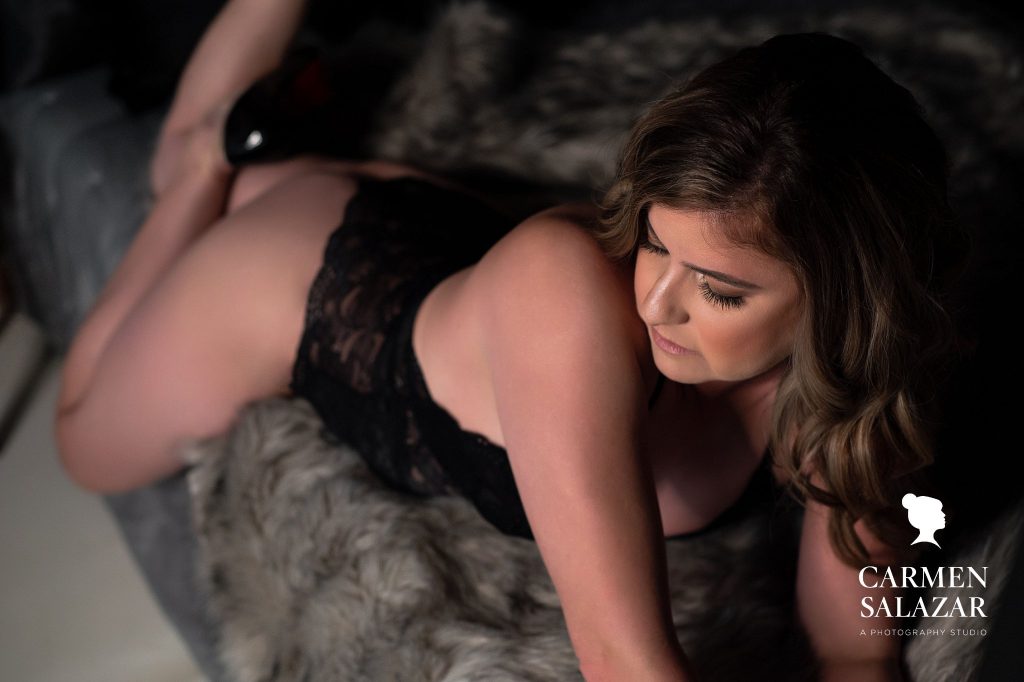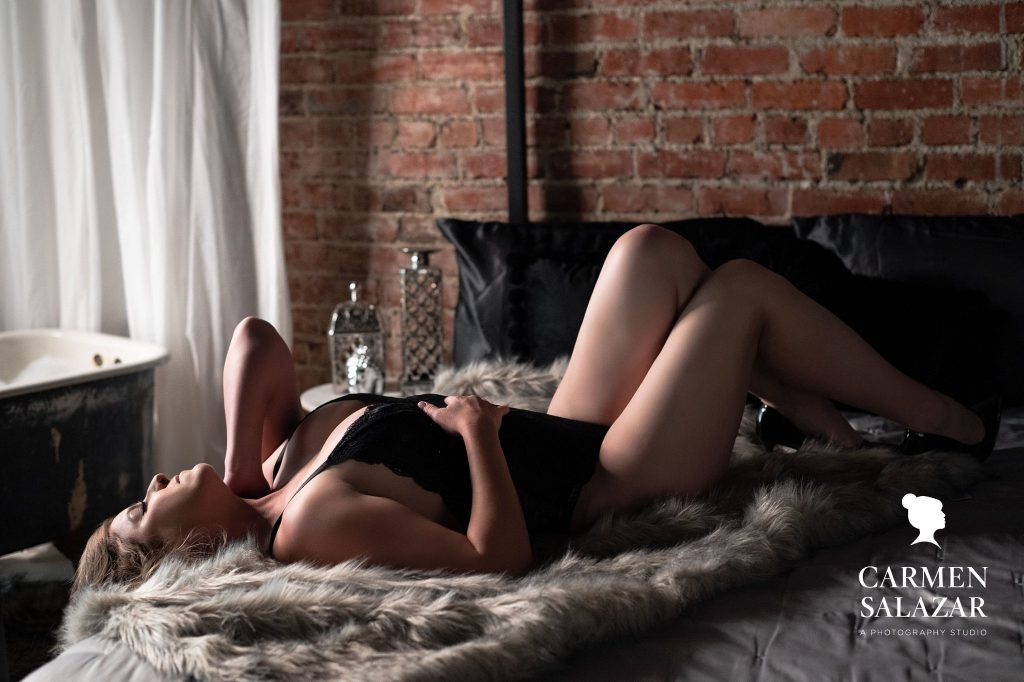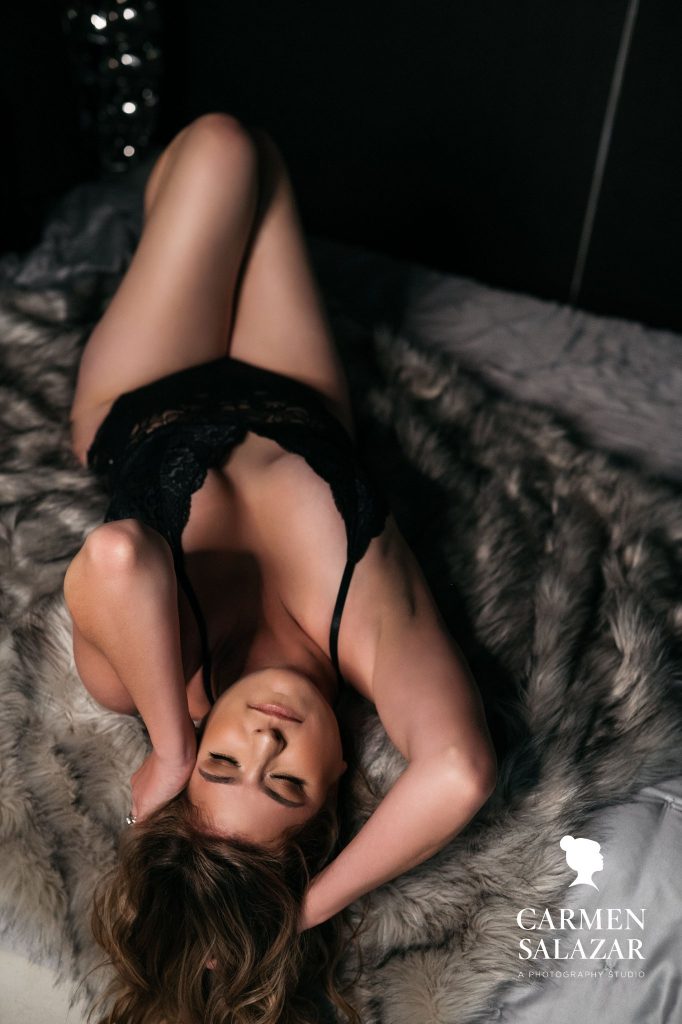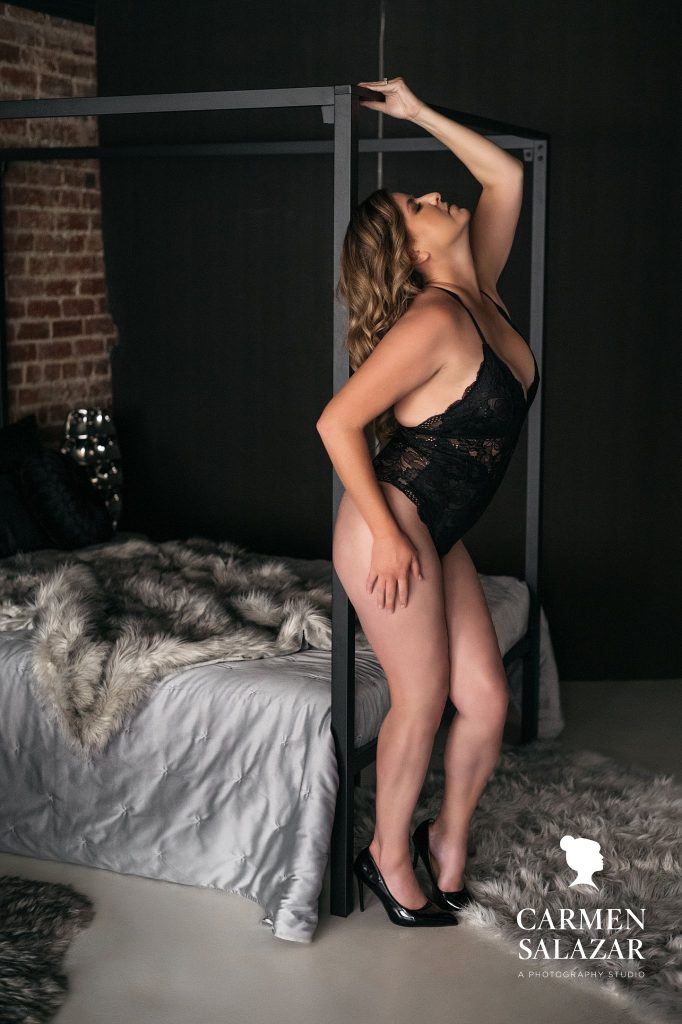 Sensual Garden Tub
Moving to one of the most private and sensual sets in the studio, Miss S donned this sheer rose robe to pose with our garden tub.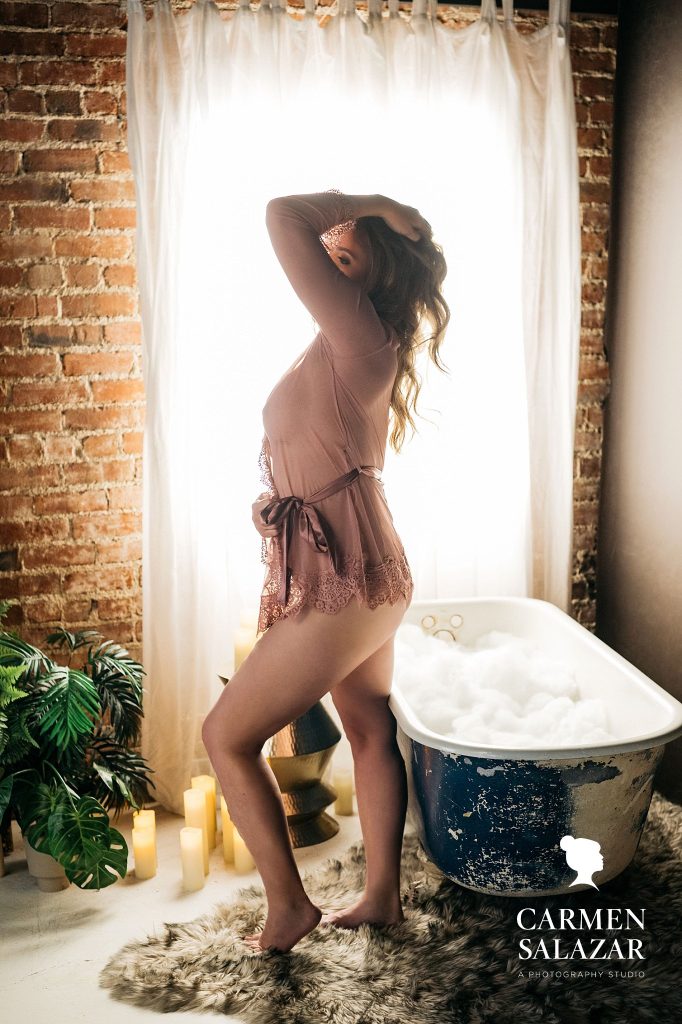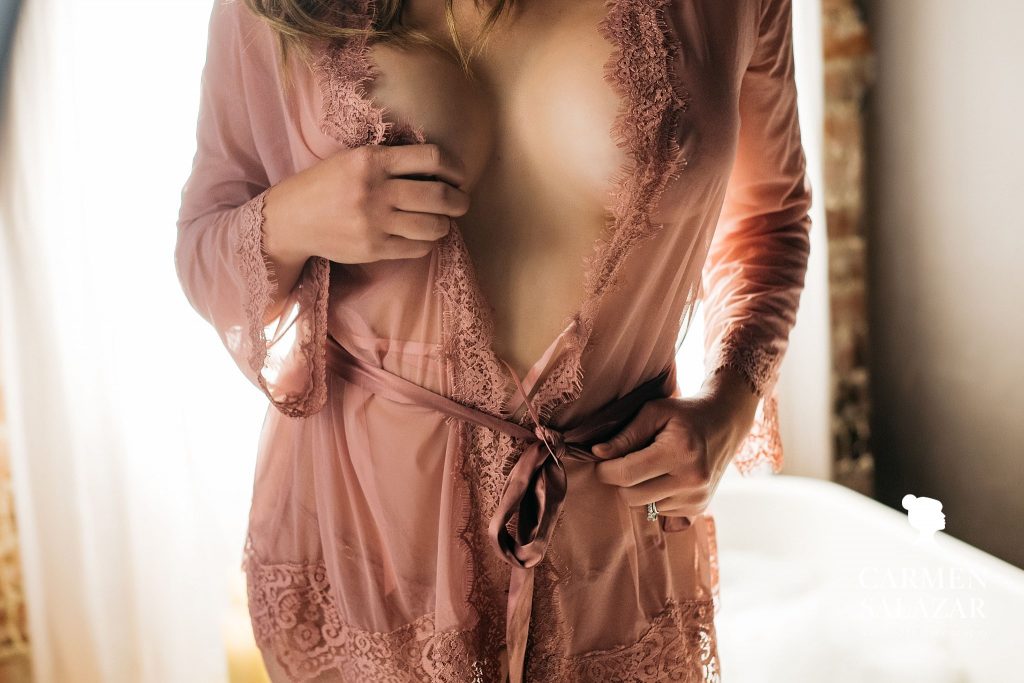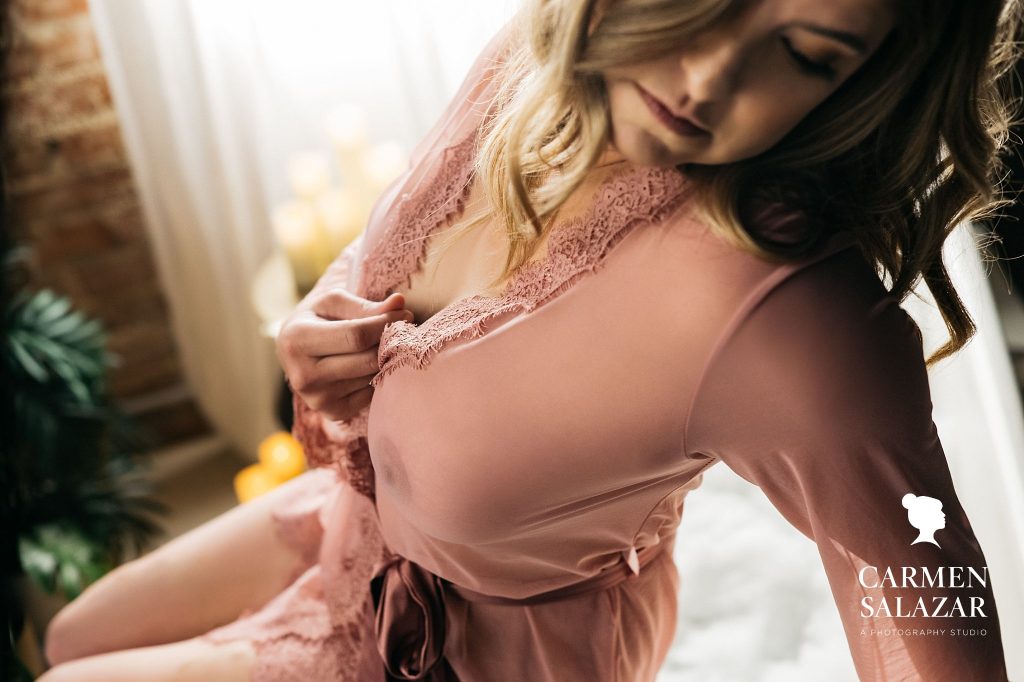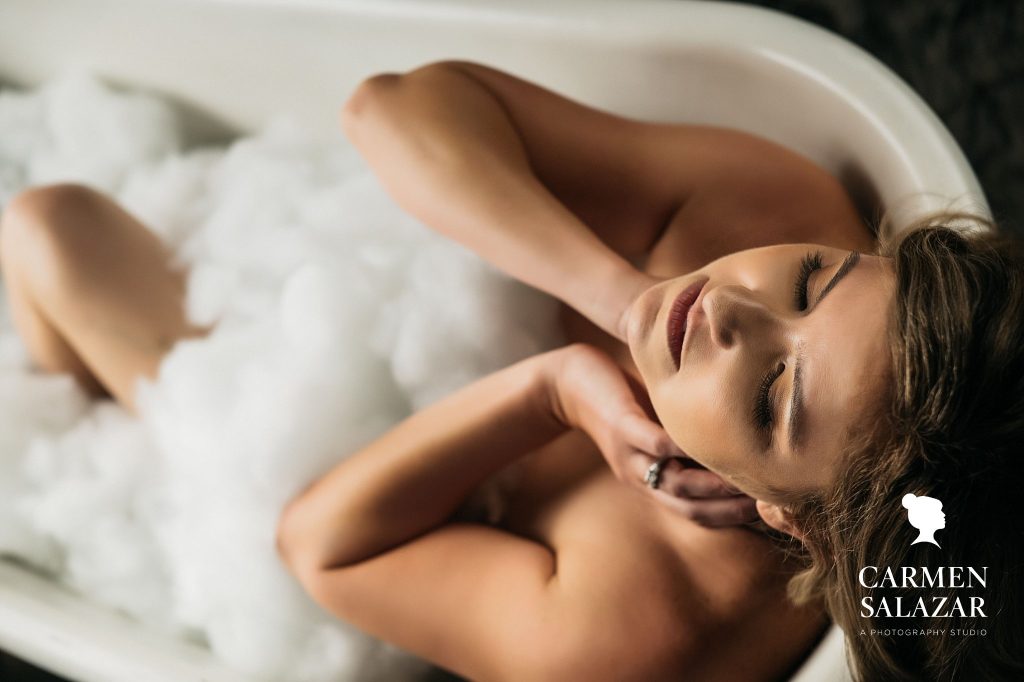 Embrace Femininity
We can't think of anything more empowering and sexy than embracing the female form through fine art nude photography. Looking confident, relaxed, and dynamic, Miss S's partner will enjoy these portraits.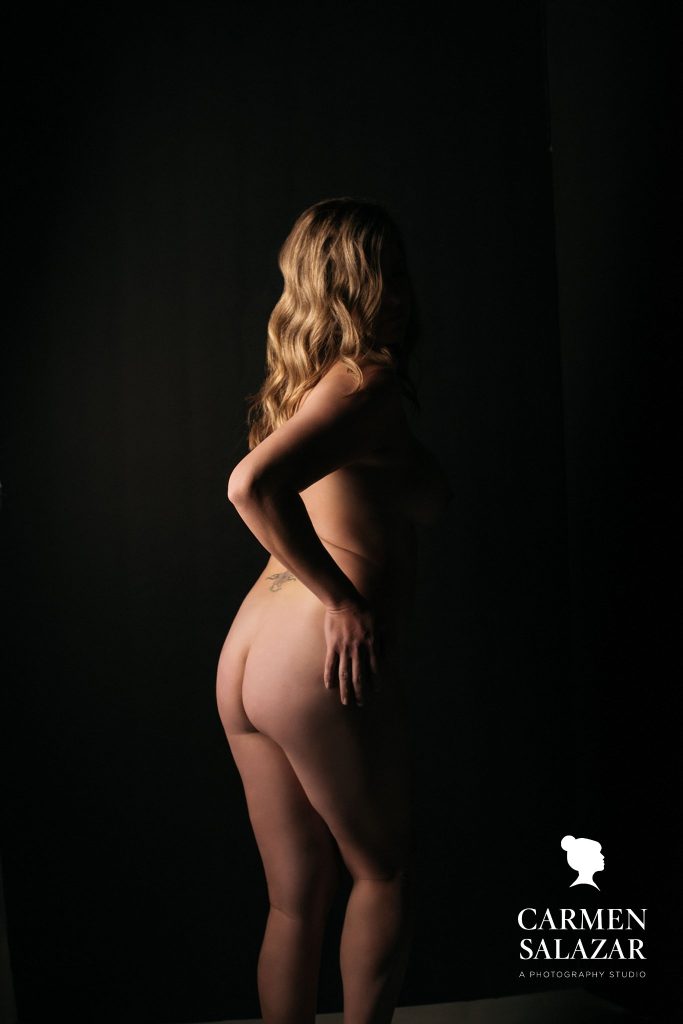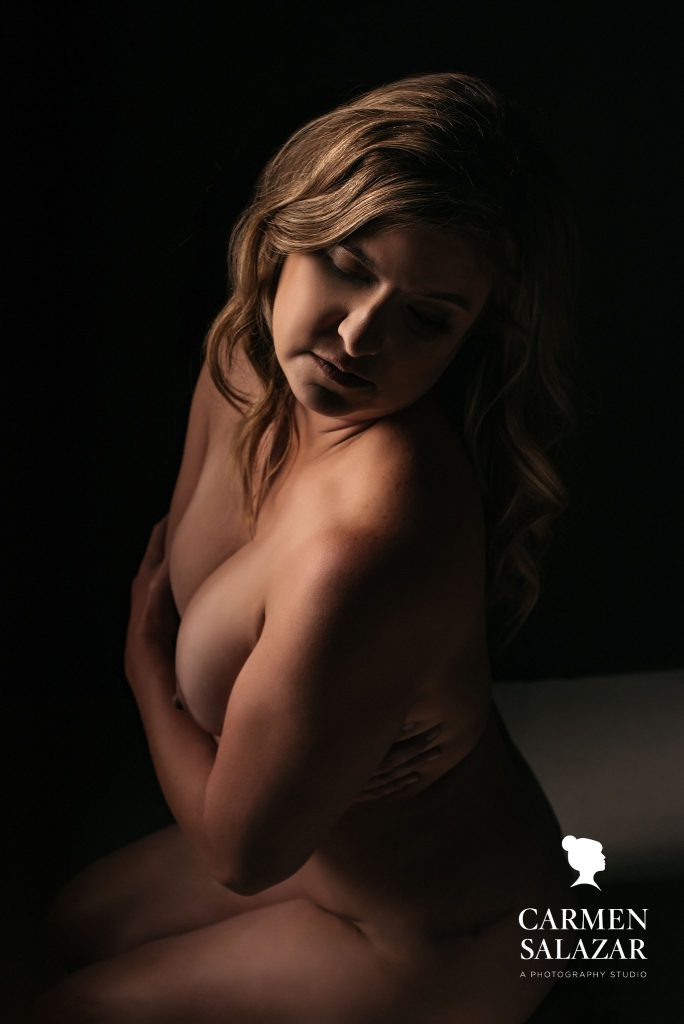 Sexy Gifts for Your Partner
Pleased with the final product and her interaction with the Carmen Salazar Staff, Miss S says, "Just do it!"
We hope you follow her advice and contact us today to create your own unique sexy gifts for your partner!
Sacramento Boudoir Photography | Boudoir Photography Sacramento