Are you looking to create memorable boudoir photography gifts for a loved one? If so, Carmen Salazar Photography, located in Roseville, CA, would love to help!
Our Boudoir Beauties come to the studio for a variety of reasons; to feel self-empowered, to celebrate milestones, or to create memorable gifts for loved ones. 
For Boudoir Beauty, Miss S, her desire to surprise her partner led her studio.
Continue reading to learn more about her day in the studio.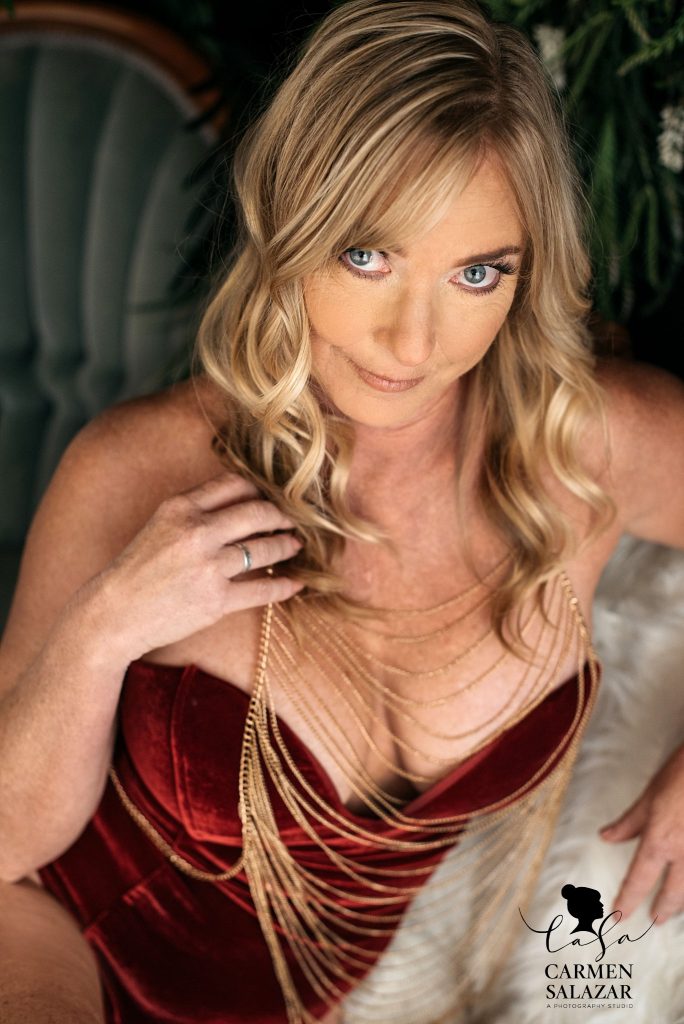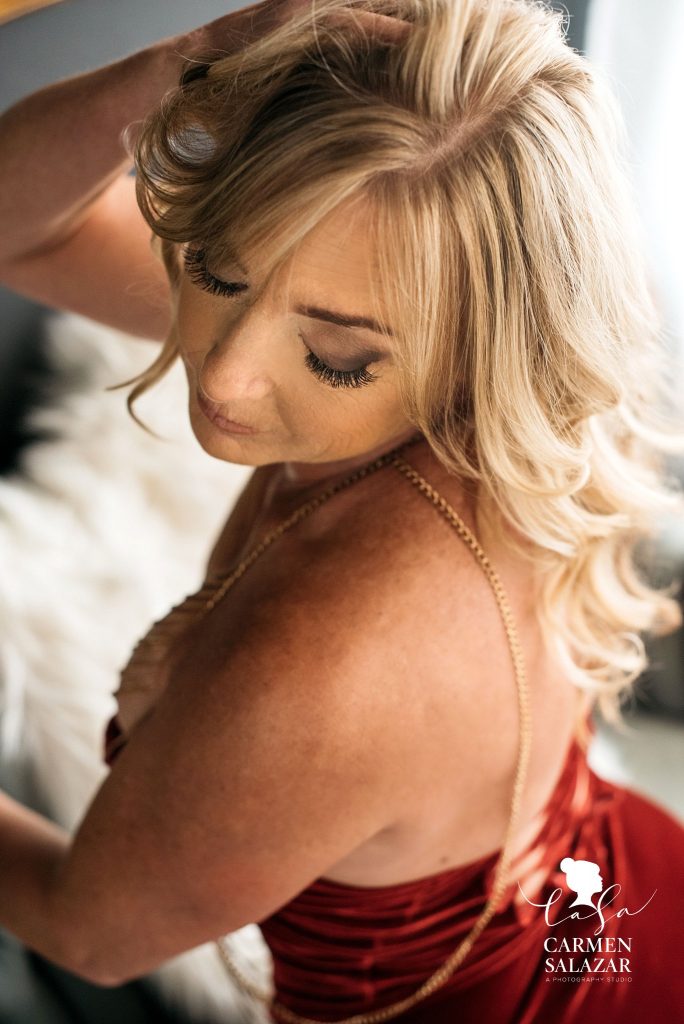 Fully Supported
Miss S felt fully supported by the team at Carmen Salazar Photography throughout the entire process, even before the day of her boudoir session.  
Upon arrival in the studio, she quickly released all preconceived ideas and worries about her session. 
Remember this, nerves are normal! Stepping out of one's comfort zone takes courage!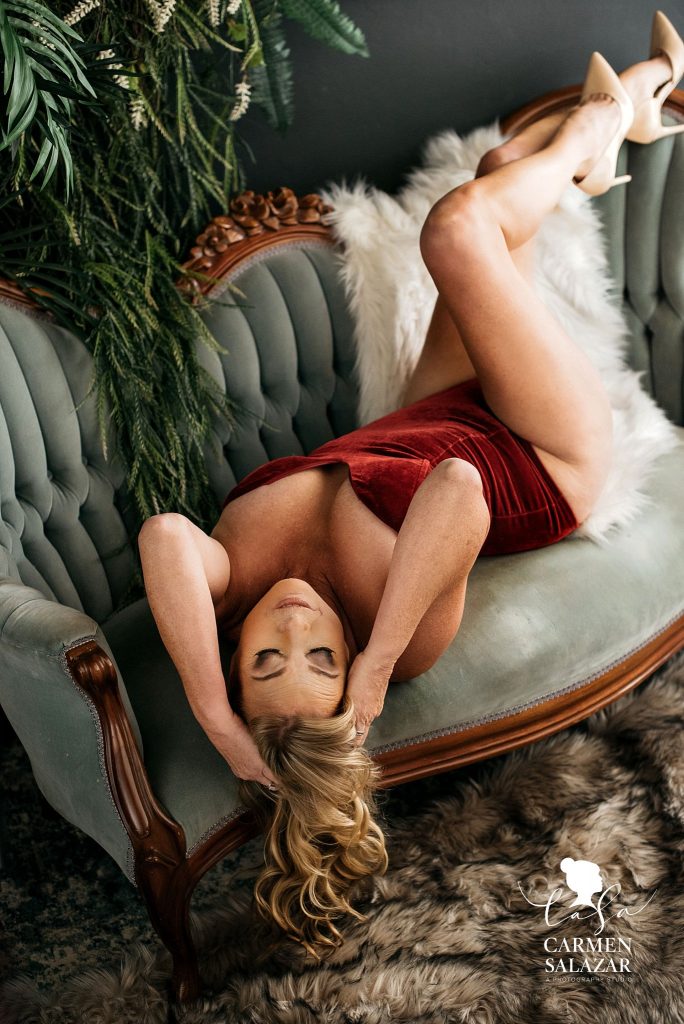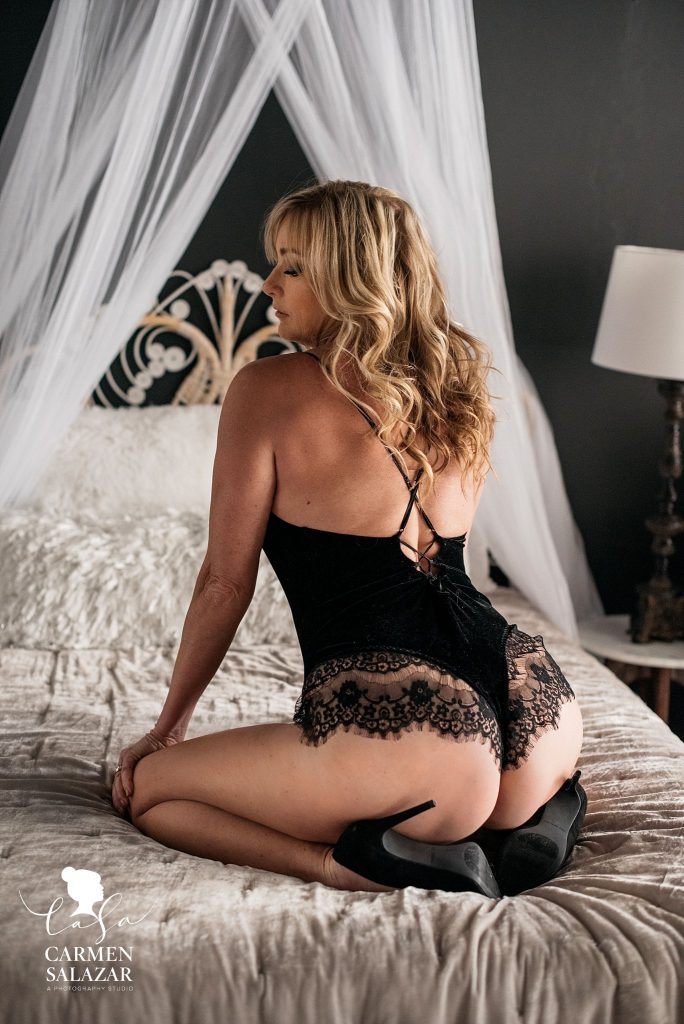 Embraced Her Time
She embraced her time in front of the camera as Carmen guided her through the various poses, wardrobe changes, and sets.
"Carmen made it seems as if I've done this all my life. She is truly gifted."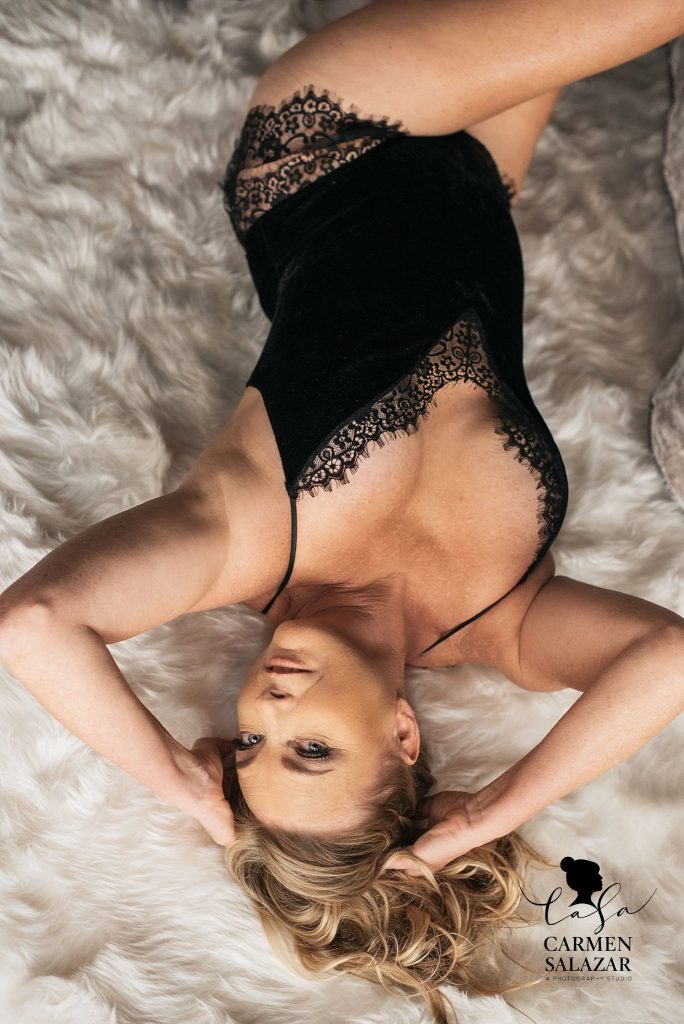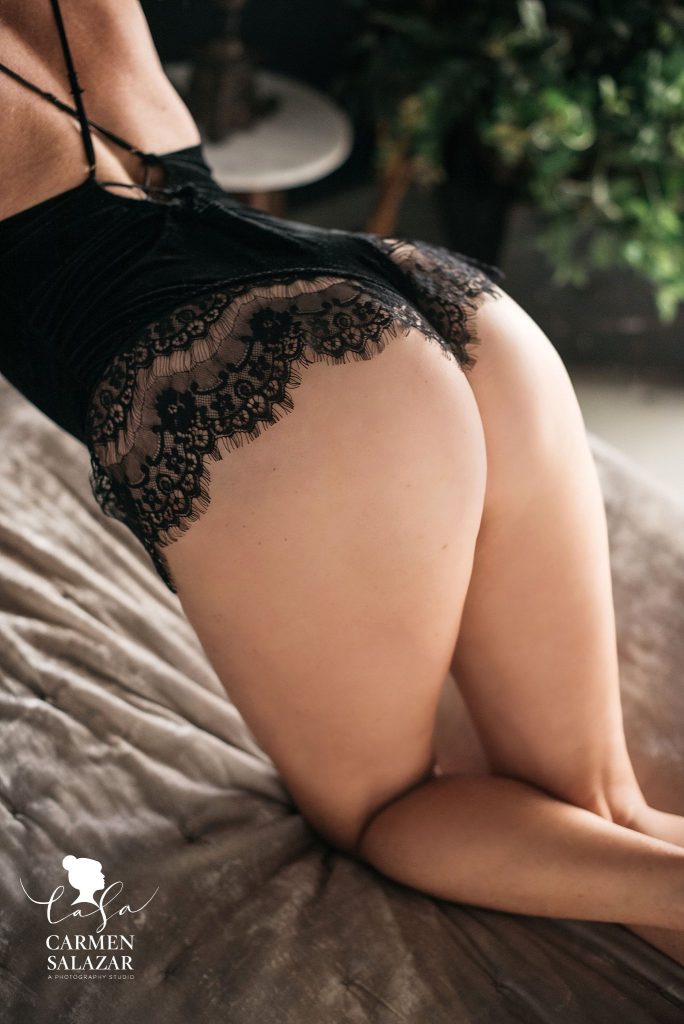 Represented Her Personality
From the couch to the bedroom scene, and finally, to a stark black background, Miss S rocked each set.  From sexy and powerful, to soft and delicate, she brought all aspects of her personality to her boudoir session.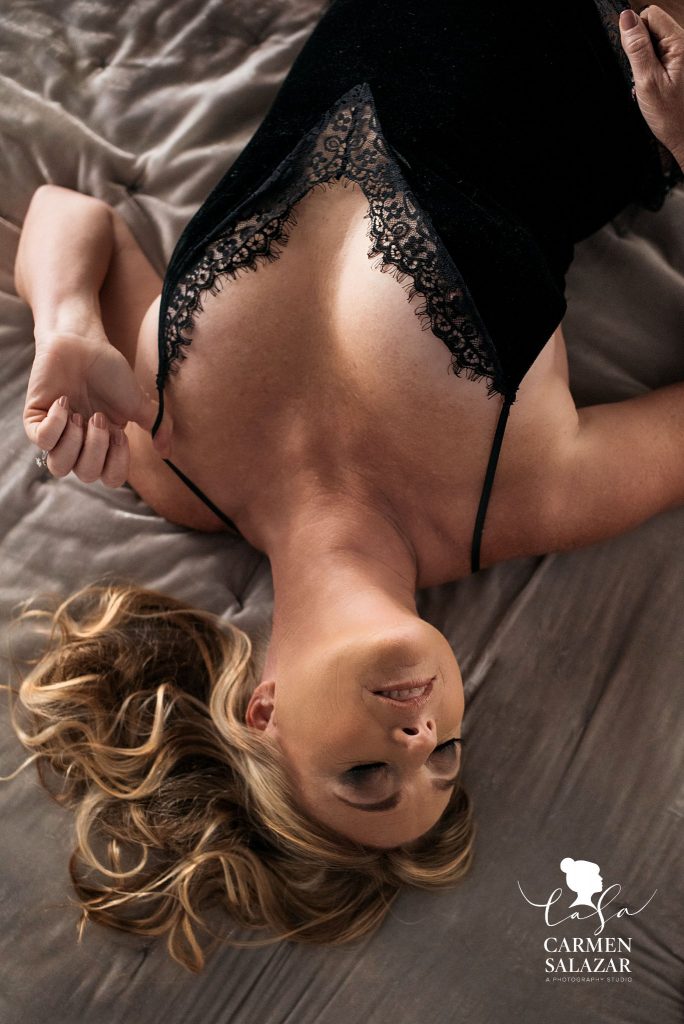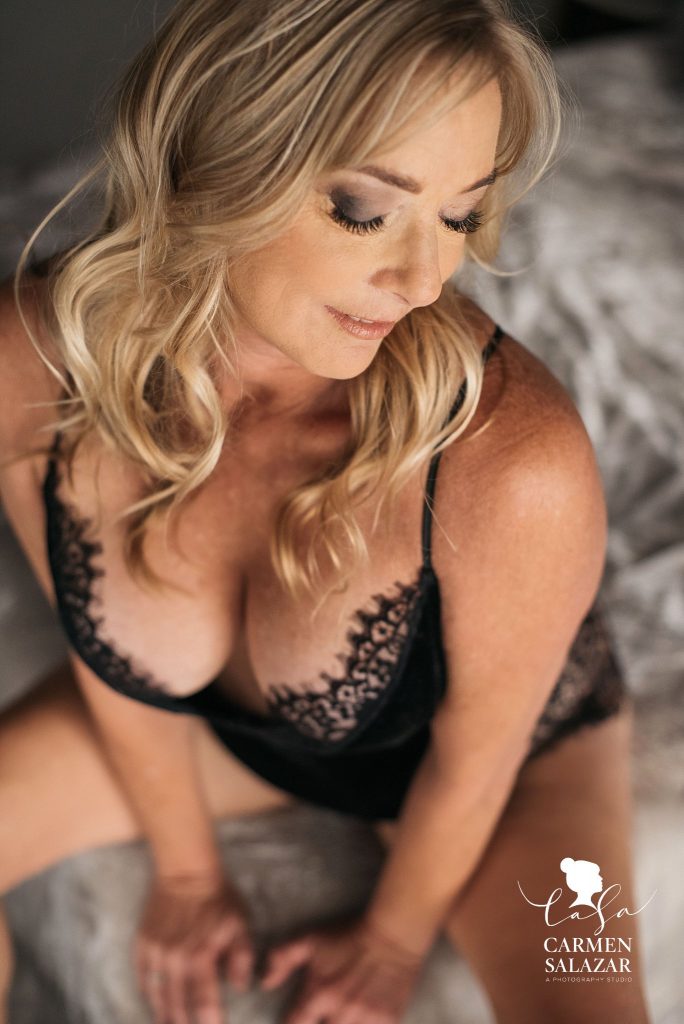 Memorable Boudoir Photography Gifts
At the end of her day in the studio, Miss S felt empowered, thankful for her experience, and excited to gift her loved one high-quality memorable boudoir artwork. 
Thank you for sharing your beauty with us, Miss S!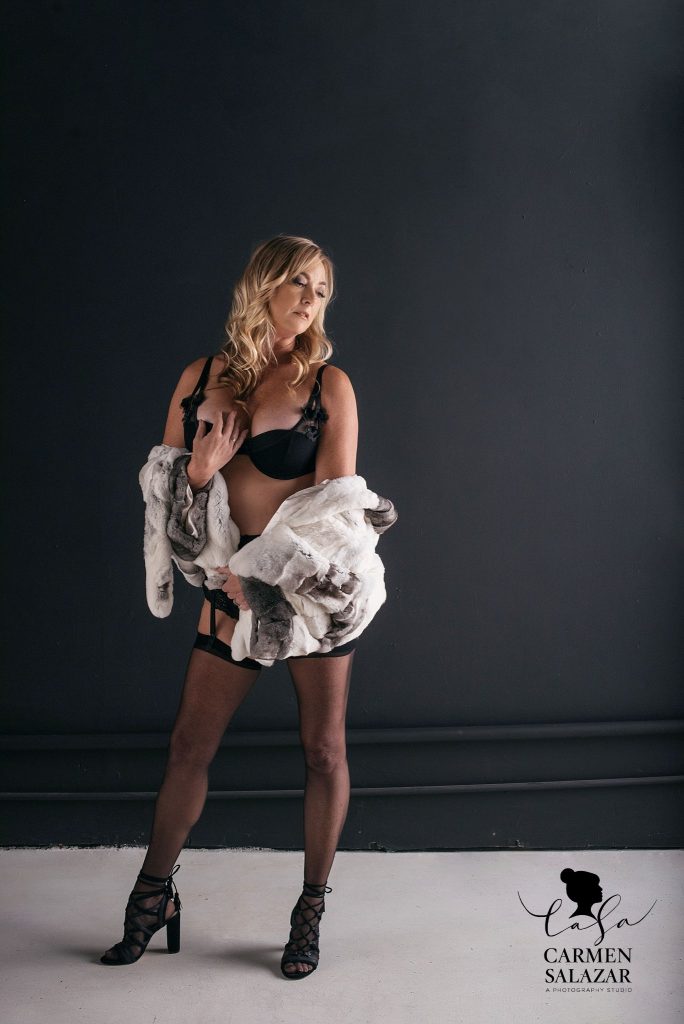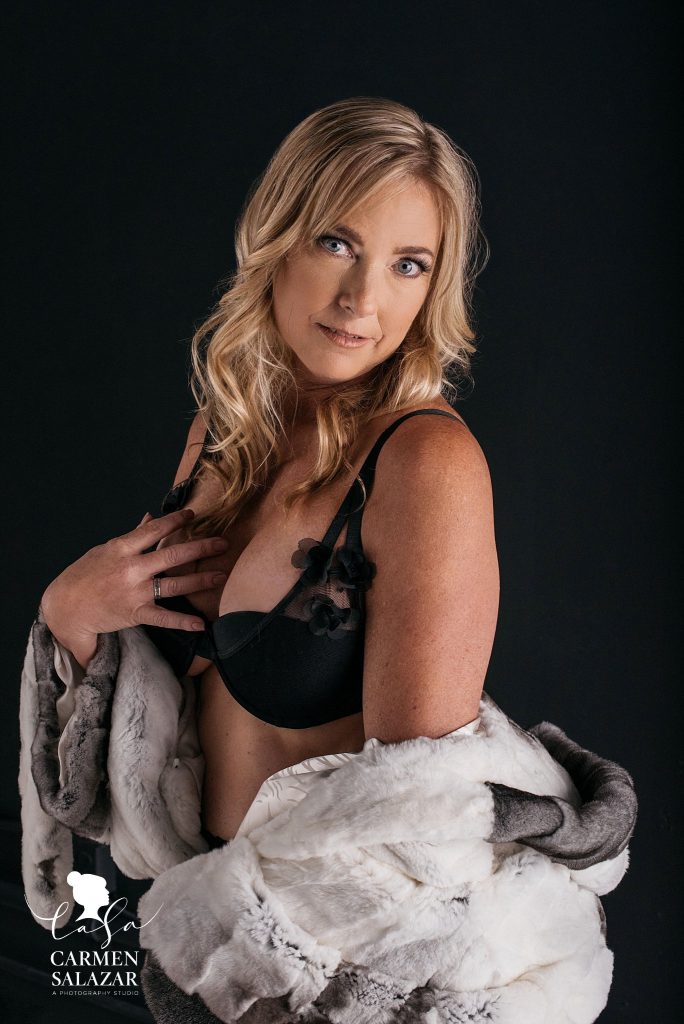 Let Your Inner Goddess Shine!
If you desire to create your own memorable boudoir photography gifts, let us help you!!  
Schedule a Discovery Call today! Let your inner goddess shine!
Sacramento Boudoir Photography | Boudoir Photography Sacramento