Today we are sharing three reasons to schedule a maternity boudoir photography session!
Maternity boudoir photos are the epitome of feminine strength on display. Nothing speaks to both the femininity and strength of the female form more than that of a woman during pregnancy. The transformation in a woman's body is miraculous, precious, and awe-inspiring. Providing nutrients, warmth, and home to new life, the mother's body and her essence deserve to be celebrated during this transformational time.
Boudoir Beauty Miss K chose to do just that through her time at Carmen Salazar Photography. Intending to gift a unique anniversary present to her husband, she experienced the biggest gift of all– the gift of celebrating herself.
We believe every mother-to-be would benefit from a maternity boudoir session. Here's why!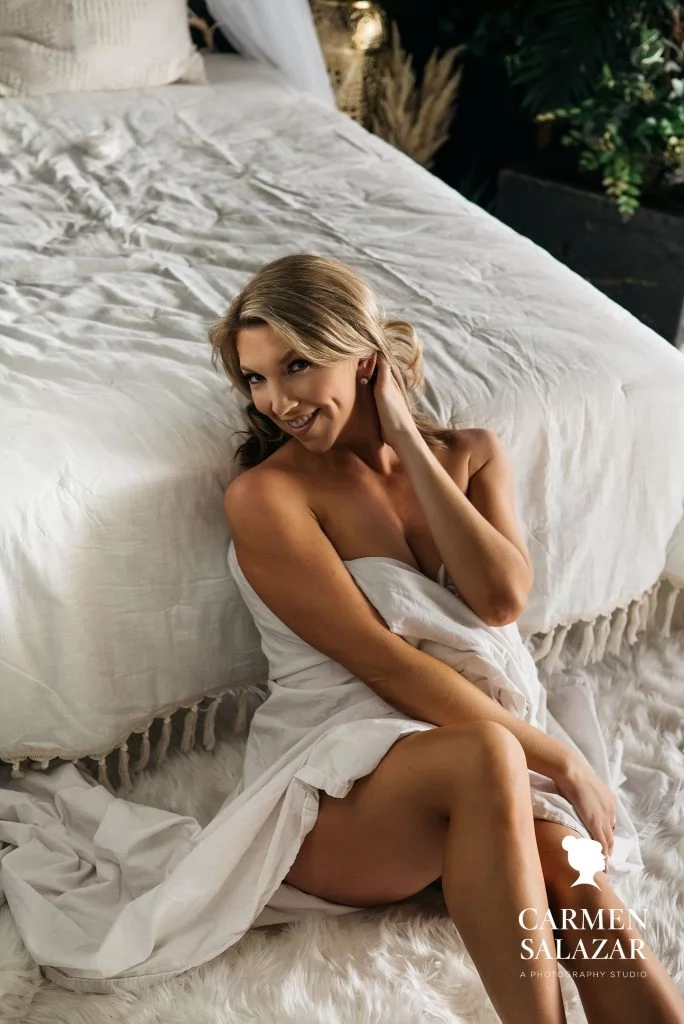 1.  A maternity boudoir session is a great way to document your pregnancy.
Pregnancy is a short and unique chapter in a woman's life. Document this precious time in your life with professional portraits that display your changing body and highlight your sensuality!
While you're here, schedule a post-partum boudoir session to continue celebrating your body just as it is! We believe all bodies are beautiful as they are through all of life's transitions.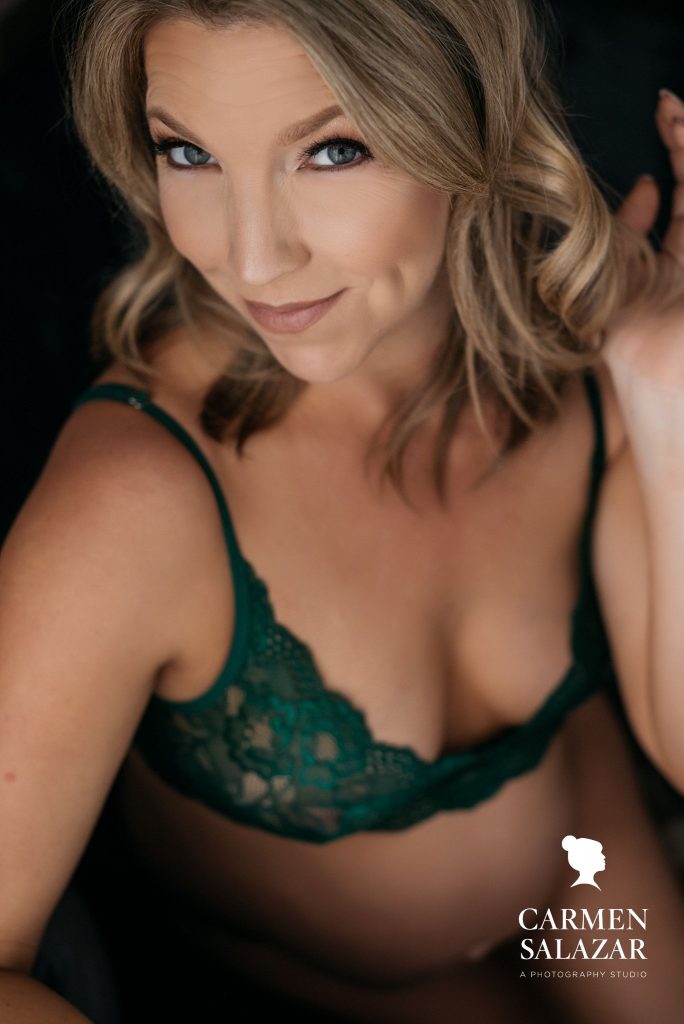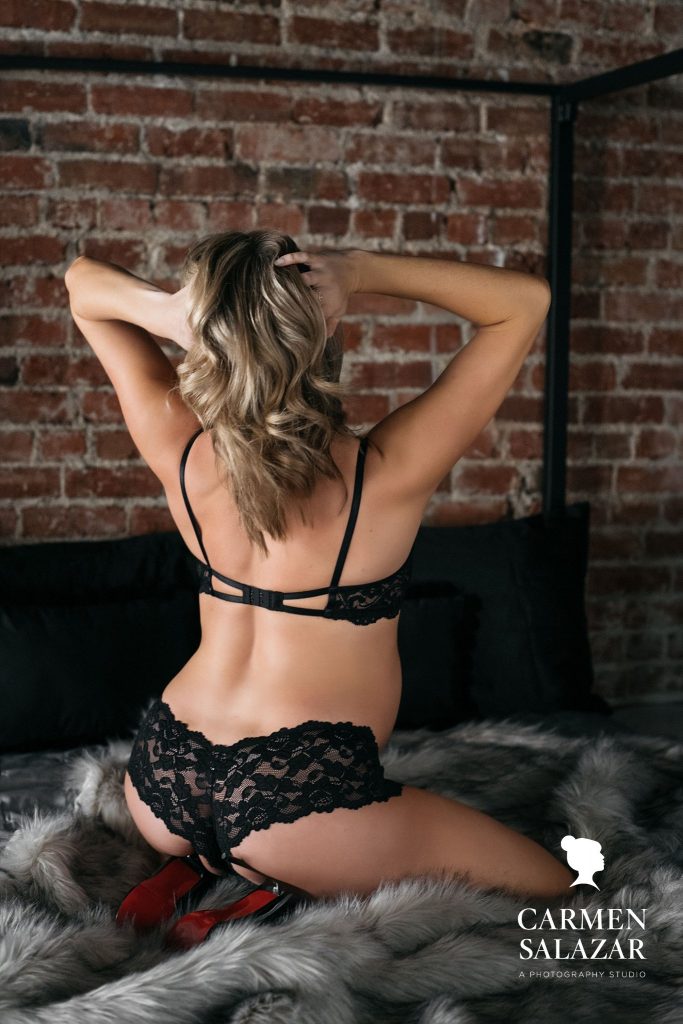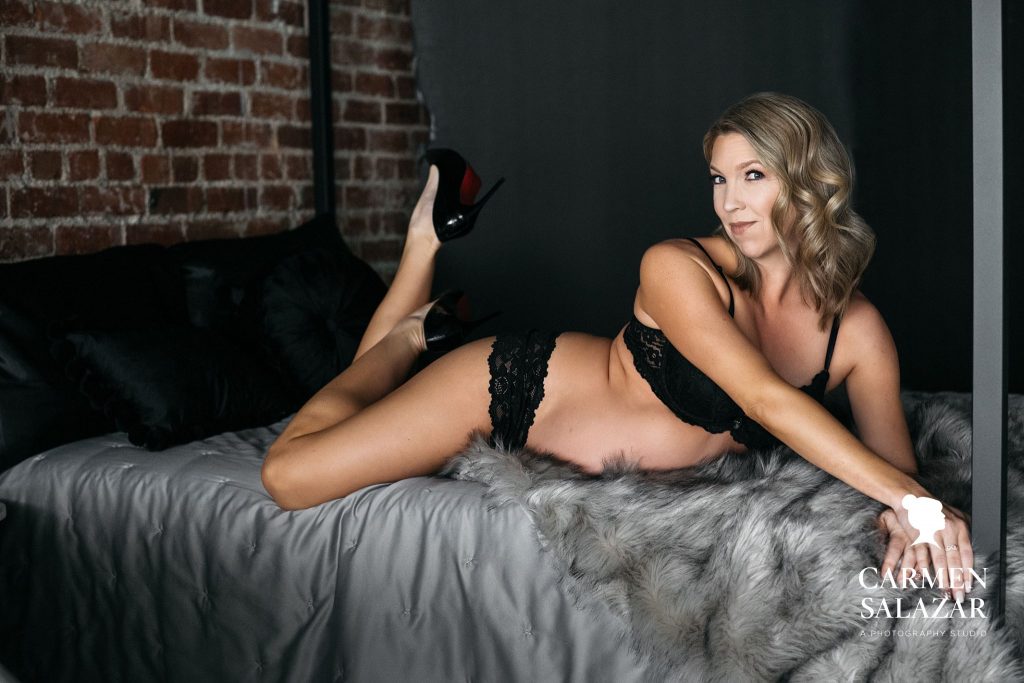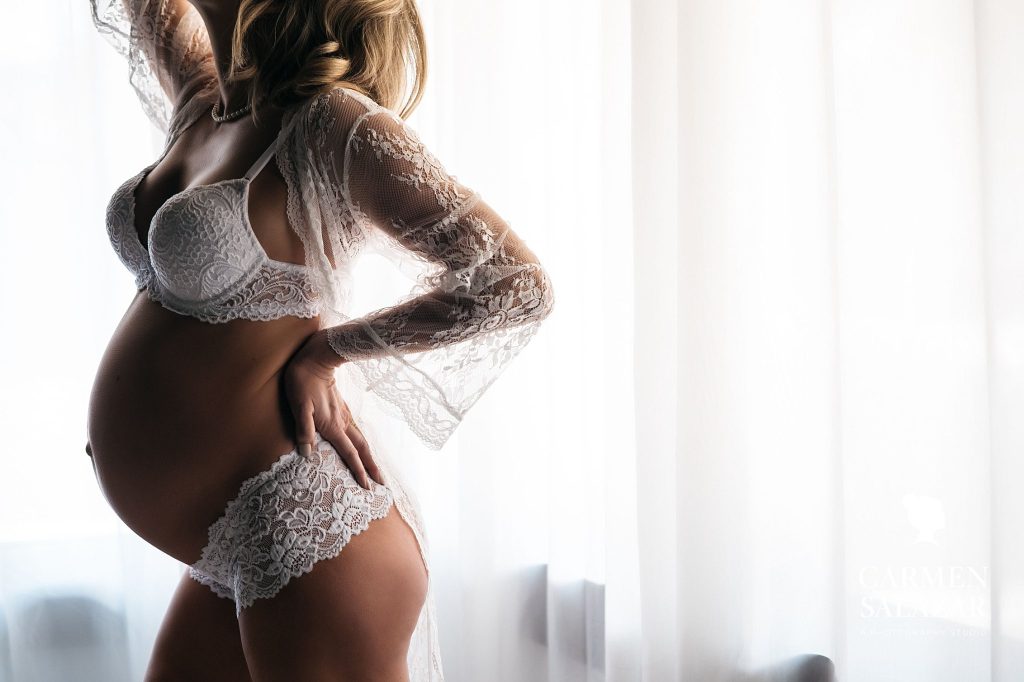 2. A maternity boudoir session is a chance to feel beautiful and sexy during a time that can feel challenging to do so.
Let's be honest. As thrilling and exciting as pregnancy can be, it is also nerve-wracking and challenging for the body. As the body changes with your growing baby, fears of the unknown can loom.
Set those fears aside for a full day of pampering. With professional hair and makeup, a fun wardrobe, and poses to make you feel your best, you will feel beautiful, sexy, and confident for the remaining days of your pregnancy.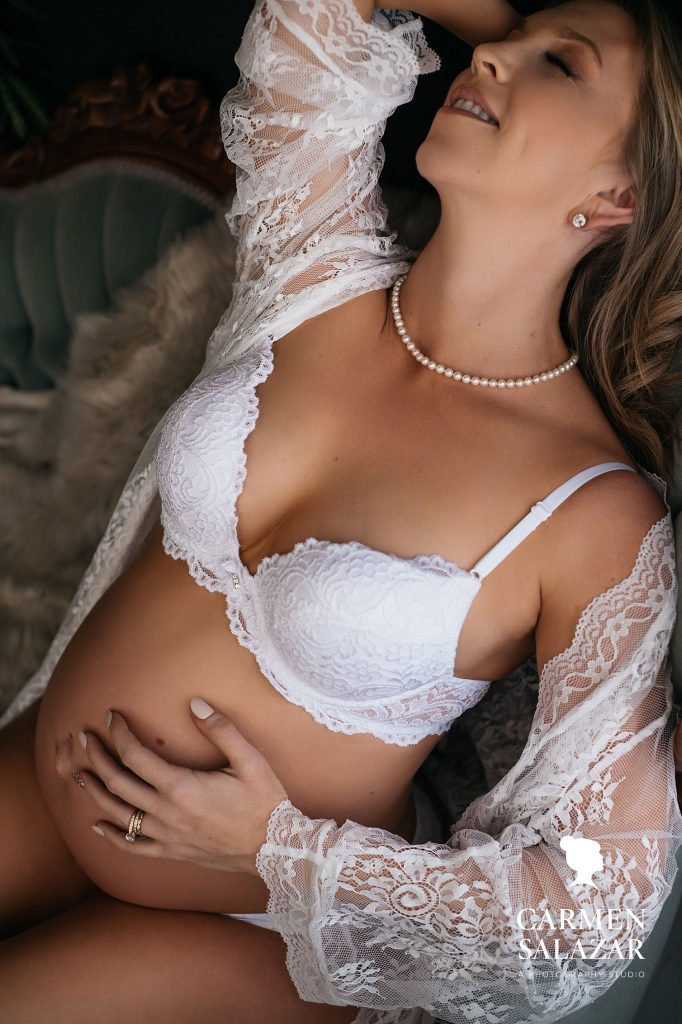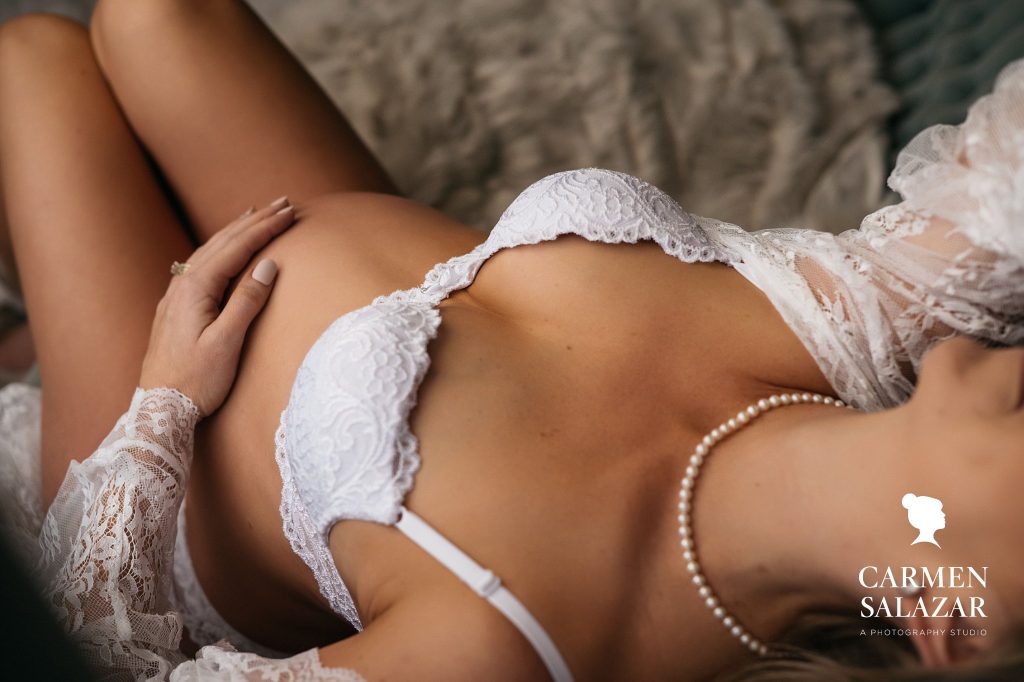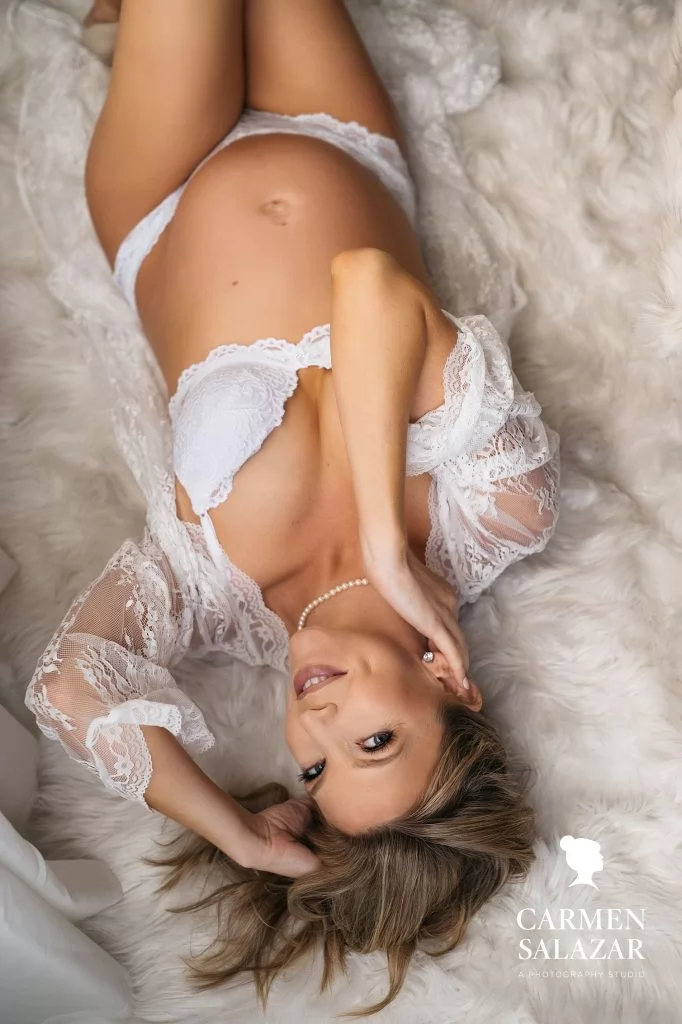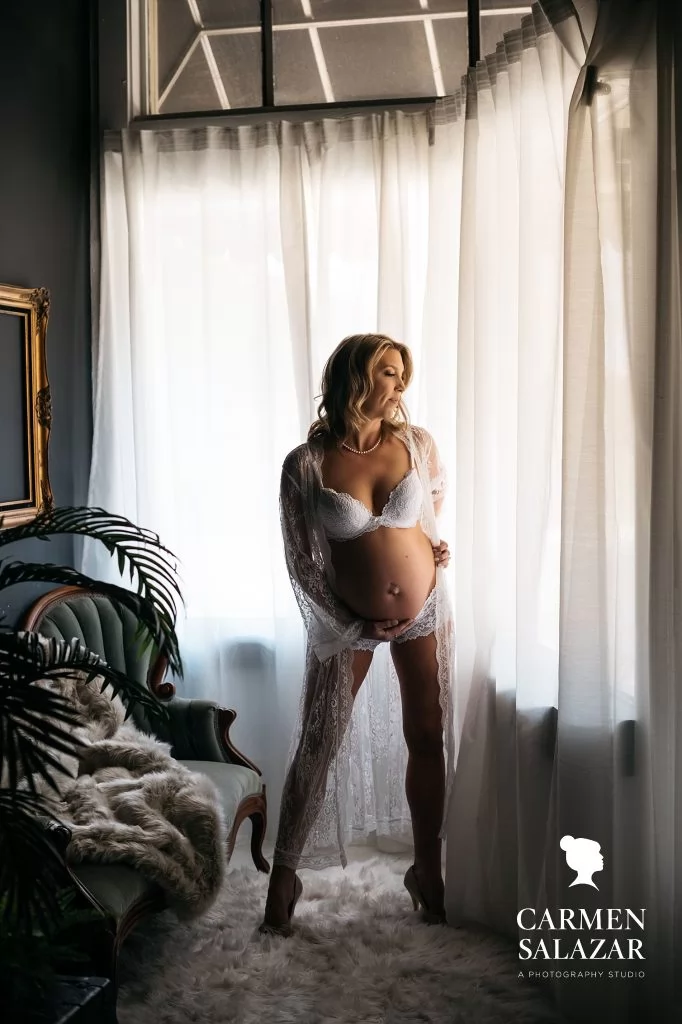 3. You will have portraits to cherish forever. 
Yes, you could take some selfies or have your partner snap occasional photos to document your growing belly. However, it is doubtful you will print and display the bathroom selfie or that partner-taken belly photo (with toys in the background).
With professional photography, you can be ensured that all your best features will be highlighted, creating portraits you will want to display and revisit over and over again.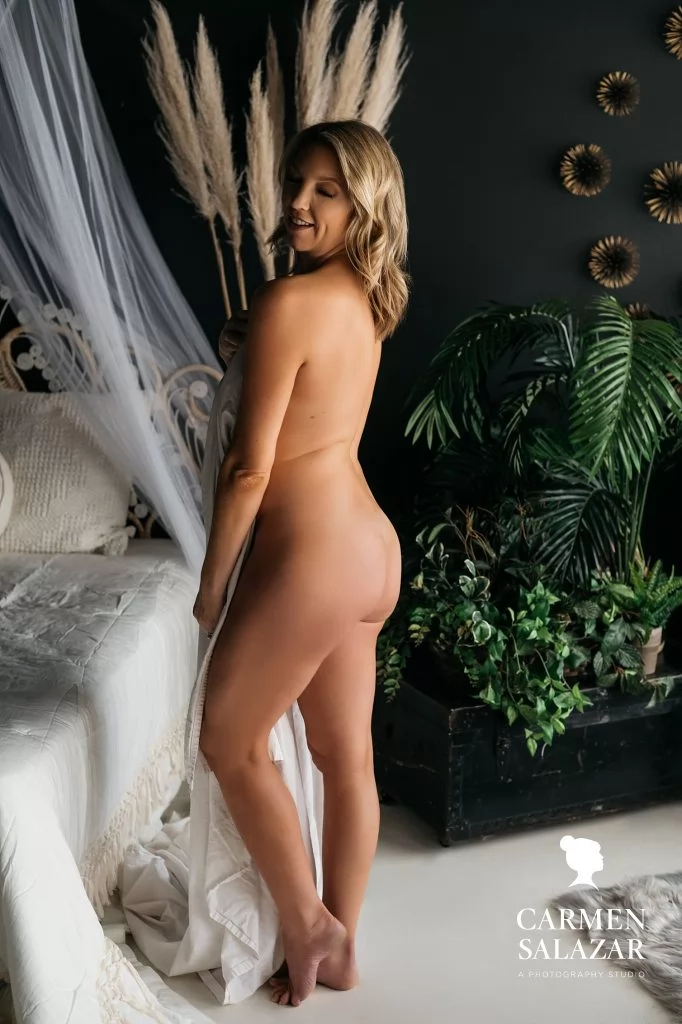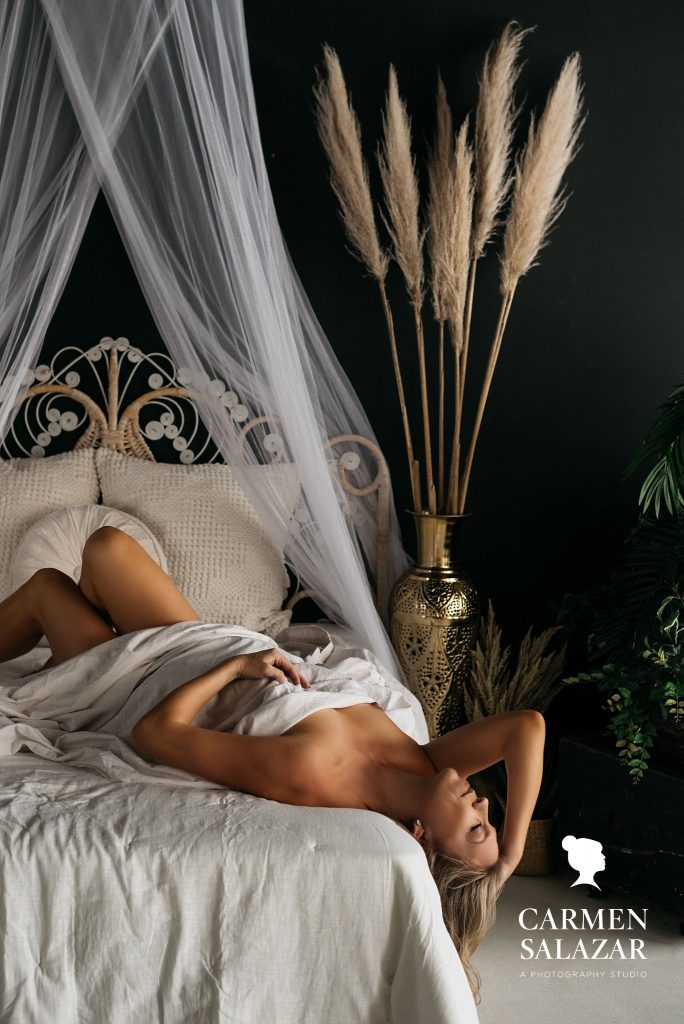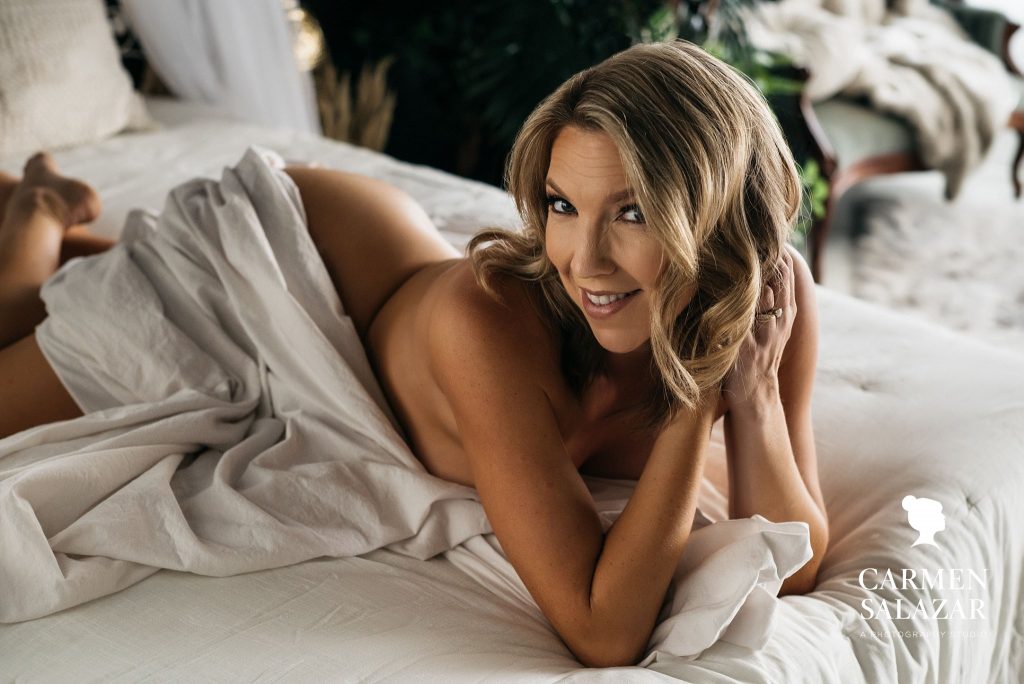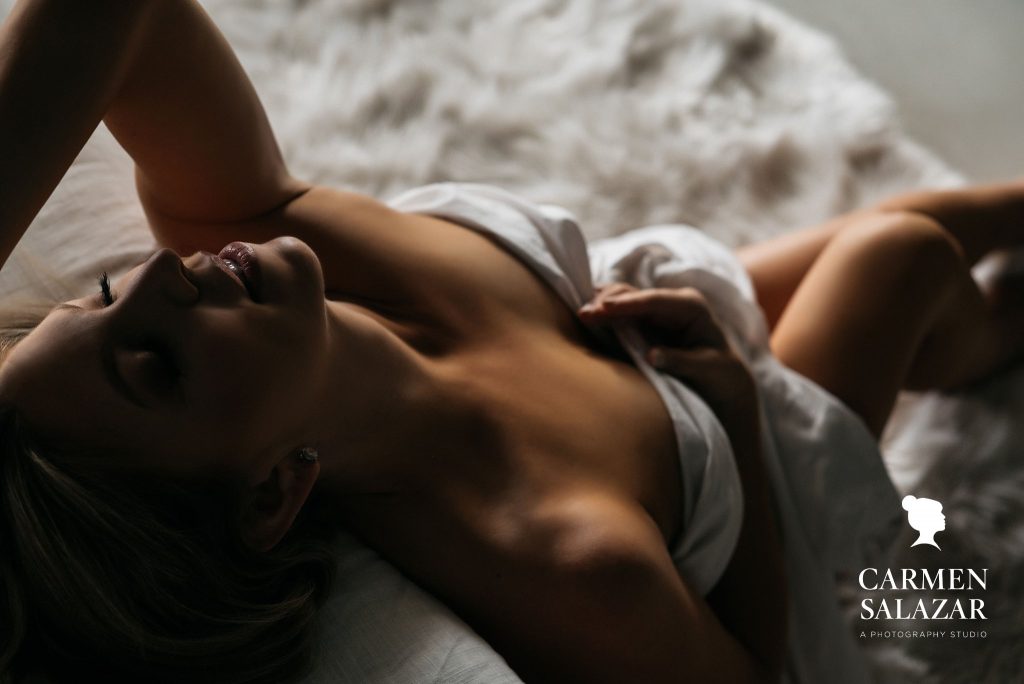 Embrace Your Life and Body Today
After the baby is born, things will never be the same again. Different experiences are on the horizon. Now is the time to embrace your life and body as it is today.
If you have any hesitations, listen to this encouragement from Boudoir Beauty Miss K. "Embrace your body — curves, wrinkles, and all– and let Carmen work her magic! You deserve to show off your femininity and strength."
We agree! Show off your feminine strength during pregnancy. Schedule your maternity boudoir session today! We often schedule sessions months in advance, so if you are expecting, contact us today!
Sacramento Boudoir Photography | Boudoir Photography Sacramento