If you're pregnant, why not consider an intimate couple's maternity boudoir photography session?
Boudoir photography is all about capturing the beauty and sensuality of a woman. The female form is exquisite at all times but is uniquely sensual while carrying an additional life. While expecting, many women are said to "glow."
Combining pregnancy with boudoir photography creates stunning portraits that document a special time in a woman's life.
But what about your partner? Let's not leave them behind! By participating in an intimate couple's maternity boudoir photography session, you and your partner can celebrate the love between you as you prepare to become parents. You'll have beautiful memories to look back on after your baby is born.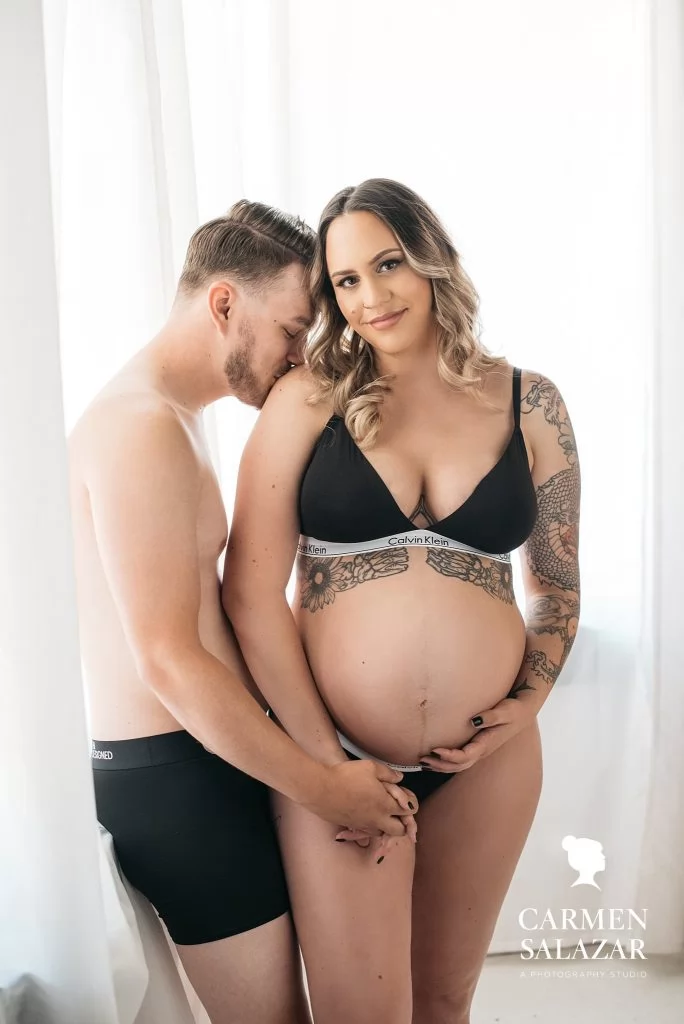 Steamy Bedroom Set
This couple brought the steam to our Boho White Bedroom Set. Boudoir Beauty, Miss T, wore a button-down oversized white shirt, perfect for the vibe of these portraits.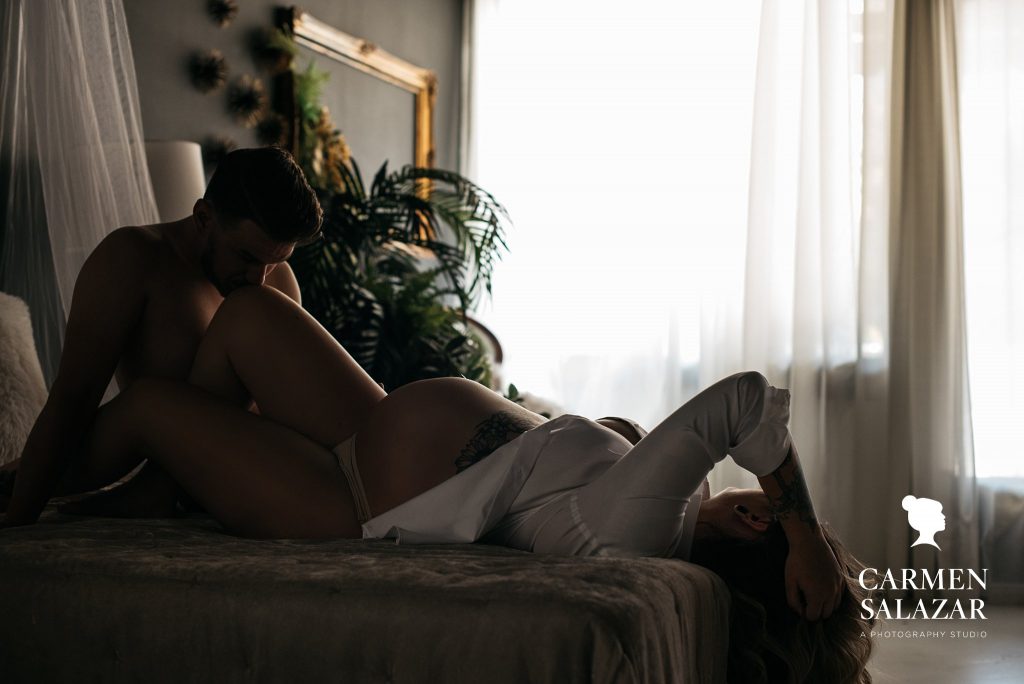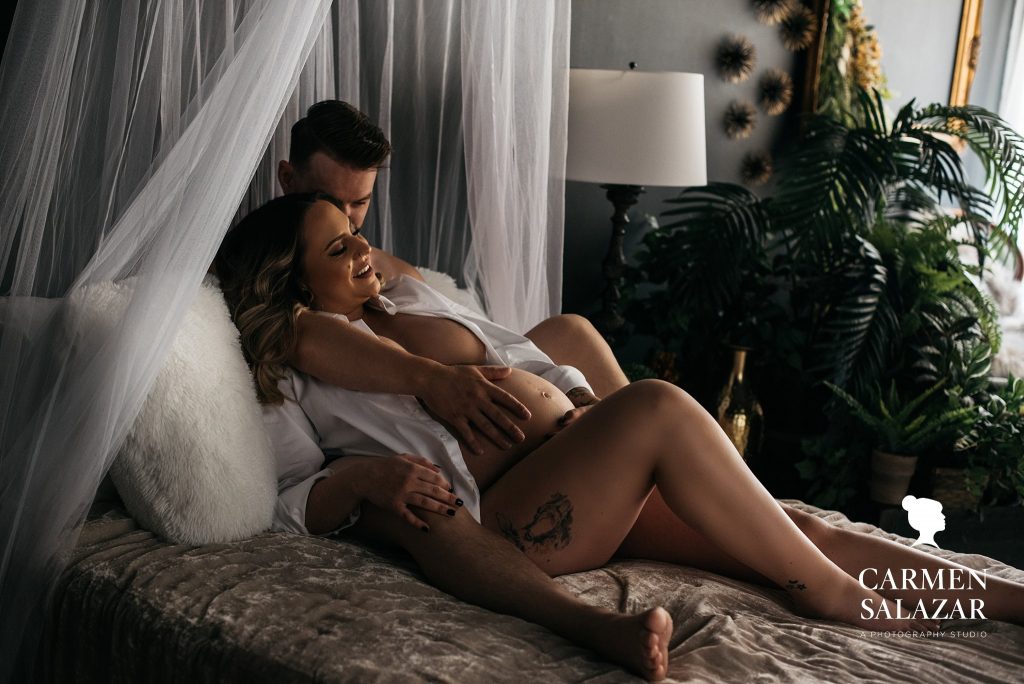 Moody in Black
For a moodier look, the couple posed in matching black lingerie in our Black Wall Set.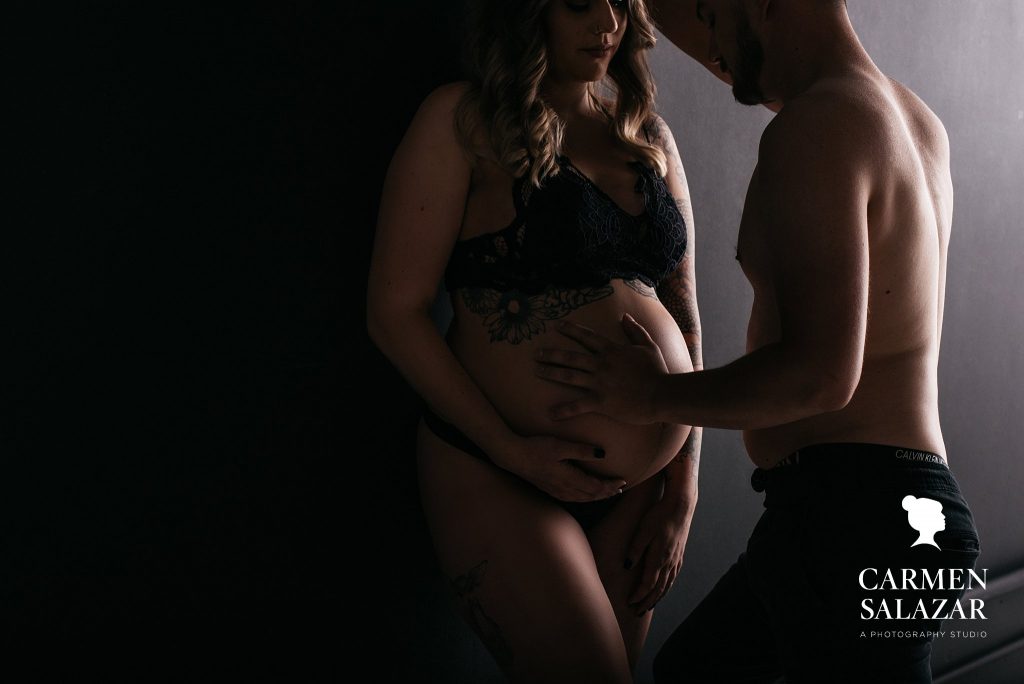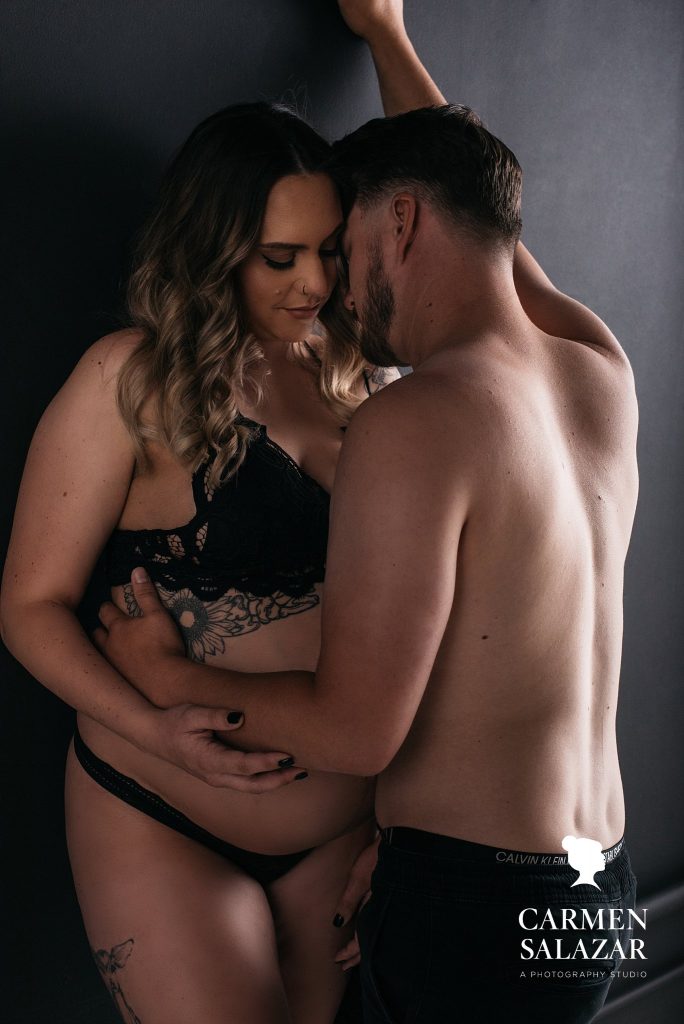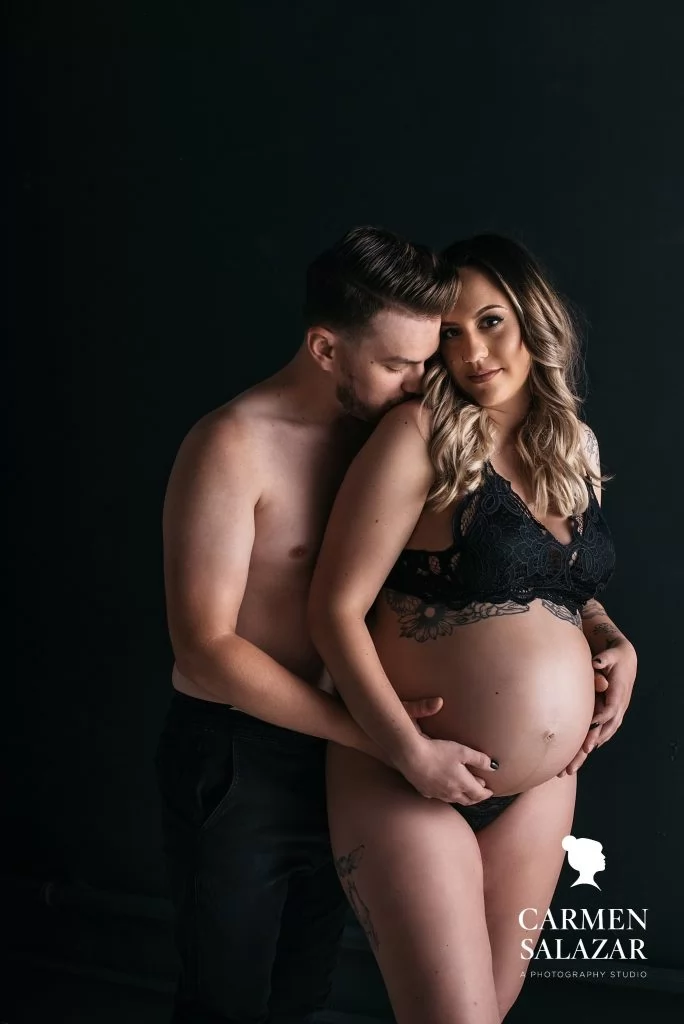 Maternity Goddess
Whenever we have couples in our studio, we always ensure to highlight our female clients, especially during our maternity boudoir sessions. We think she looks like a maternity goddess! What do you think?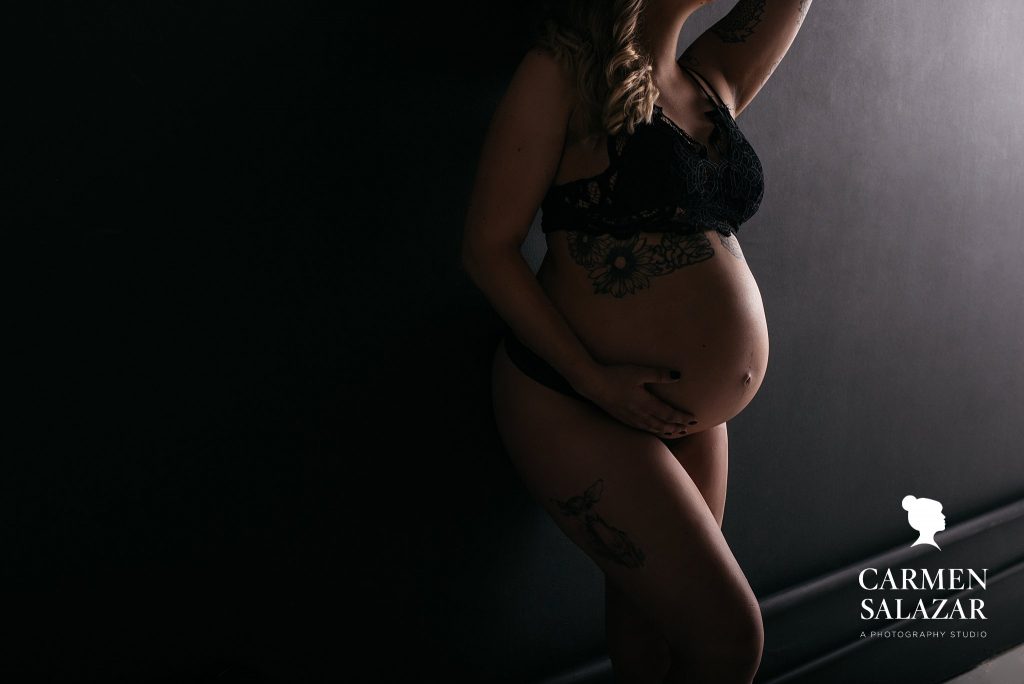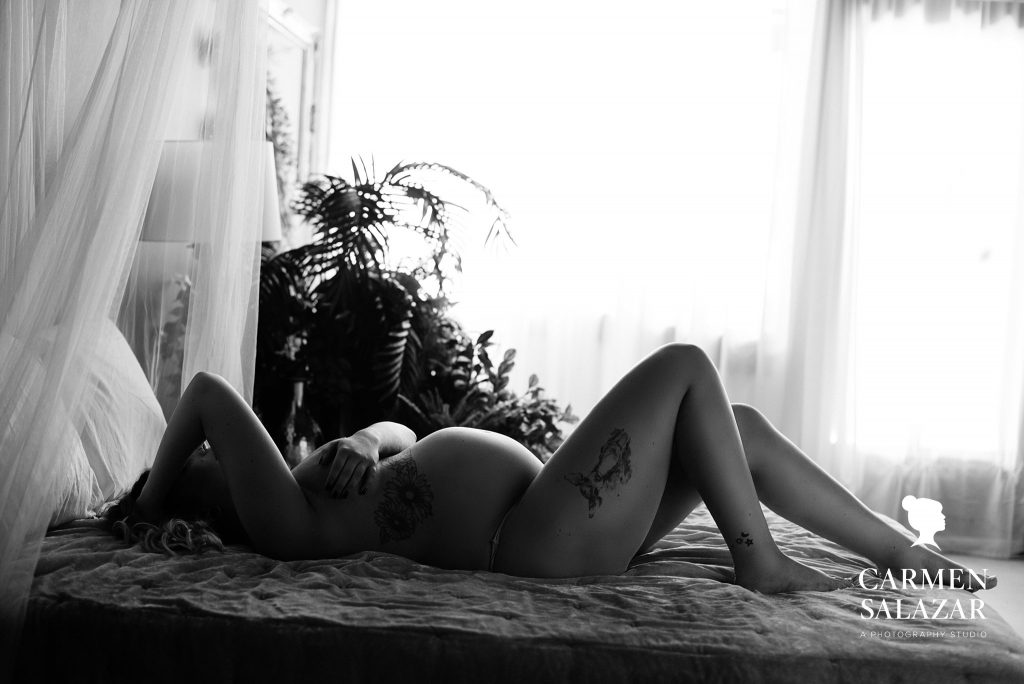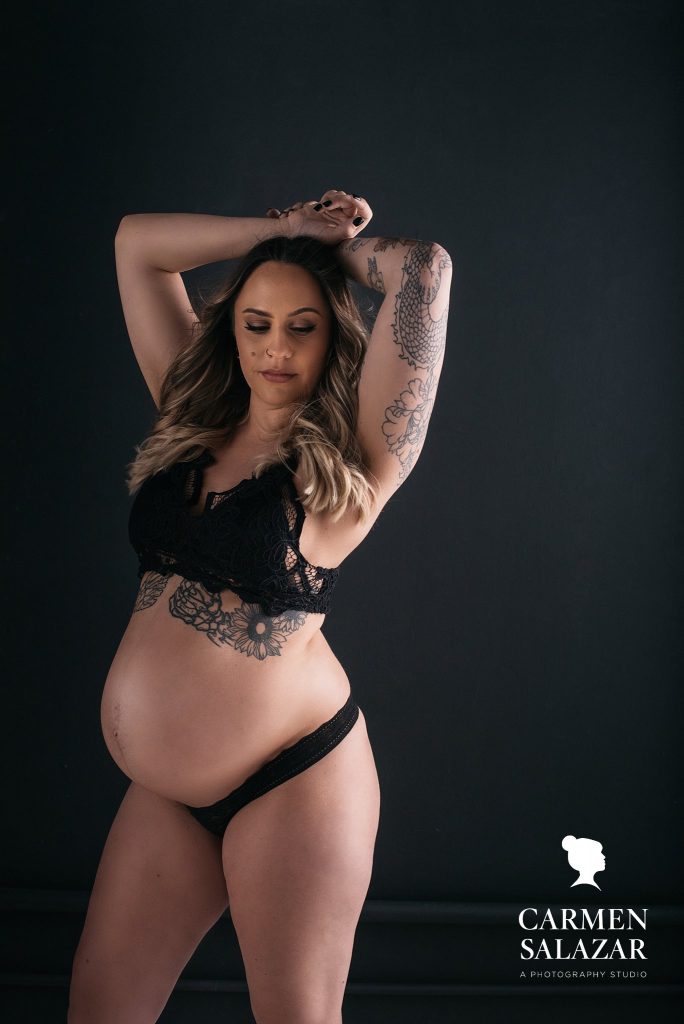 A Sporty Look
Finally, this couple slipped into matching Calvin Klein intimates to pose in our front studio. These portraits clearly display the love, joy, and playfulness this couple shares with each other.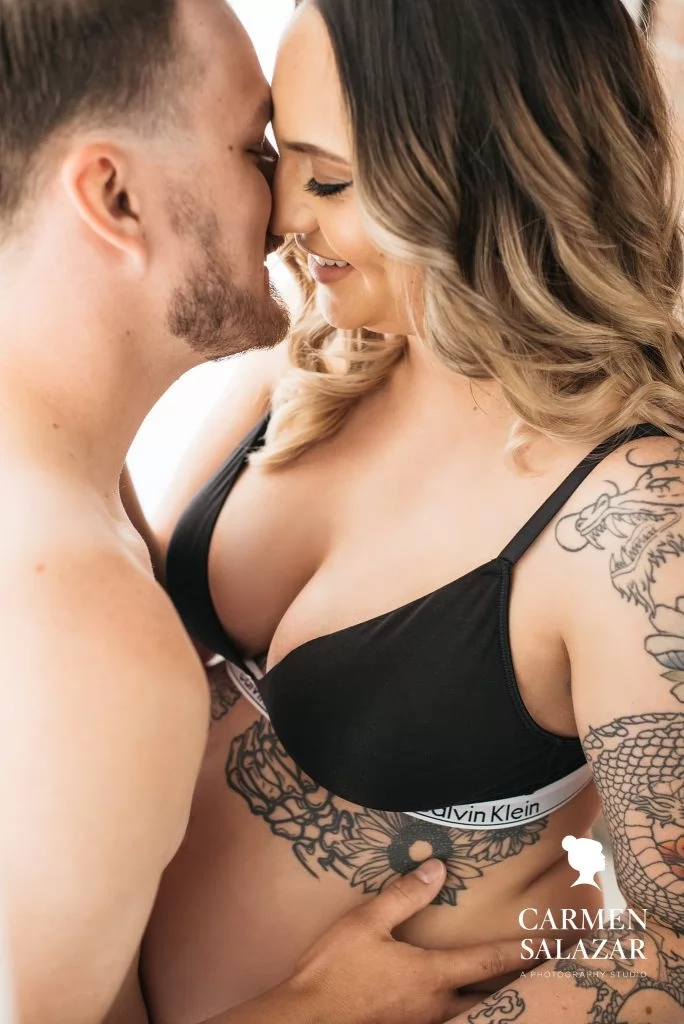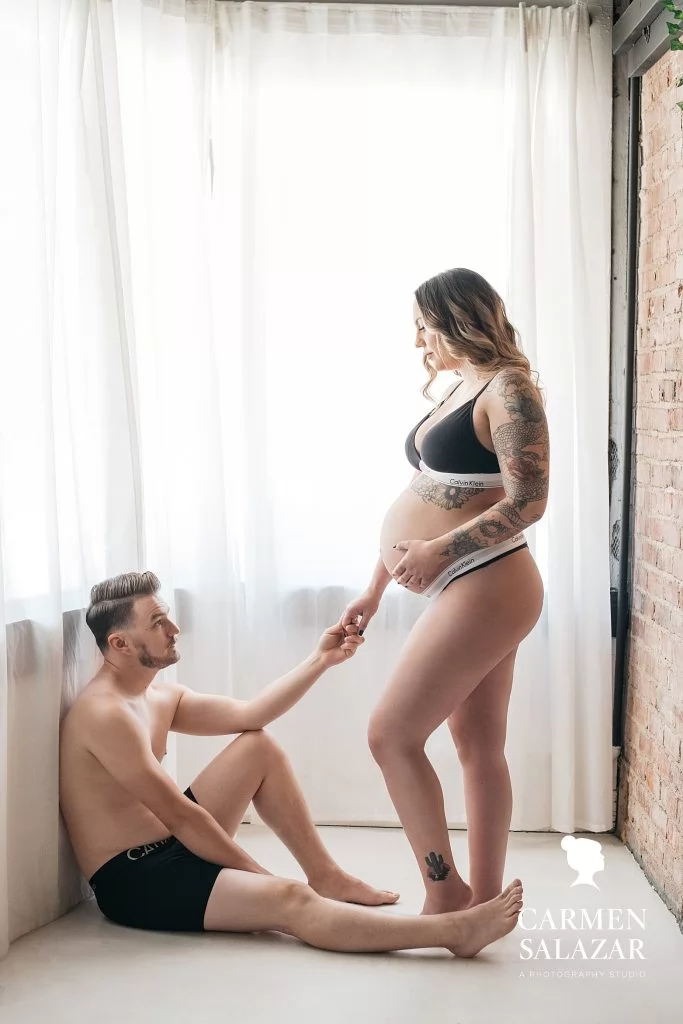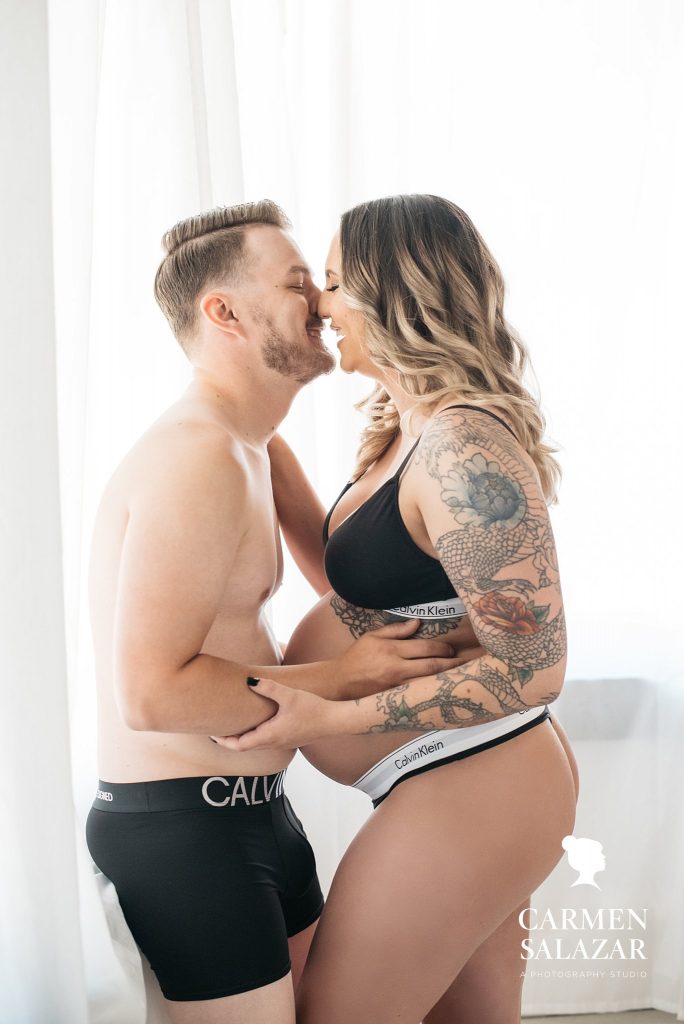 A Growing Trend
Intimate couple's maternity boudoir photography is a growing trend. It allows expectant mothers and their partners to create beautiful and sexy portraits while celebrating and archiving a unique time of their lives.
If you're looking for something different to celebrate your pregnancy, contact Carmen Photography Studio in Sacramento to schedule a session today! You're sure to love the results!
Sacramento Boudoir Photography | Boudoir Photography Sacramento