There's nothing quite like a boudoir session with Carmen Salazar Photography. Some may feel a little nervous at first, while others take full advantage of the spotlight and glam. Either way, you'll leave Carmen's boudoir studio in Roseville, feeling like a whole new woman. If you're still on the fence about a boudoir shoot with us, consider the following reasons why every woman needs a boudoir session. 
1. You Deserve to be Pampered
Honestly, when was the last time you did something for you? Actually, did something that made you feel like the beautiful, badass woman you are. Most of us will admit it's been way too long! Let's change that. It's time to do something about you for you. 
You know the feeling you get when after you get your hair done or enjoy a relaxing day at the spa? You feel lighter and brighter, and maybe even have a little bounce in your step? That same feeling is how you'll feel after an amazing boudoir session. Our boudoir clients always tell us how sexy, confident, and powerful they feel after a day of glam and playing dress up in lingerie. 
"You will leave wanting to do it again. I loved that Carmen just helped me feature everything I already loved about my body…After the second shot/clothing change, I was so empowered by my body that I was completely open to doing a nude shot." – Miss A.
2. Makes a Great Gift
Imagine the look on your partner's face when they see the beautiful album you created for them. You'll probably have to pick their jaw off the floor because of how blown away they'll be. Boudoir is a gift that keeps on giving. It can be an amazing gift you give someone, or it can be the best gift for yourself! Whether it's a gift for you or someone else, the boudoir album you create is a constant reminder of how incredible you are.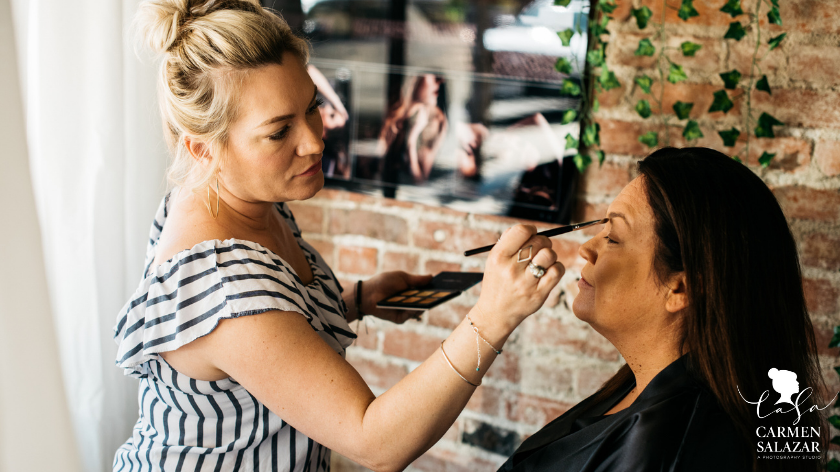 3. Step Out of Your Comfort Zone
Have you ever made a bucket list? A boudoir session with your favorite NorCal photographer should be at the top of our list. Life can be challenging, but every day should be cherished. Try something new and step out of your comfort zone. No client has ever come to us saying they regret their boudoir session. Don't wait until you lose weight or have the money or time. No one ever walks into our studio, feeling like they're completely ready, not even those who have modeled. But know that you're in good hands when you choose Carmen Salazar Photography. We'll help you let loose and bring out your sexy side. It's so much fun, we promise you'll love it!
4. You're Beautiful Just The Way You Are
Someone believes you're beautiful just the way you are. You may not think so, but we know it's true. As women, we are our own worst critics. Have you ever seen yourself in a photo and immediately pointed out all your flaws? Guilty as charged. We all do it, but it shouldn't stop you from living your life. You are BEAUTIFUL, inside and out. Whether it's your significant other or your best friend, someone in this world knows how amazing you are. What's a better reminder than capturing your true beauty through boudoir?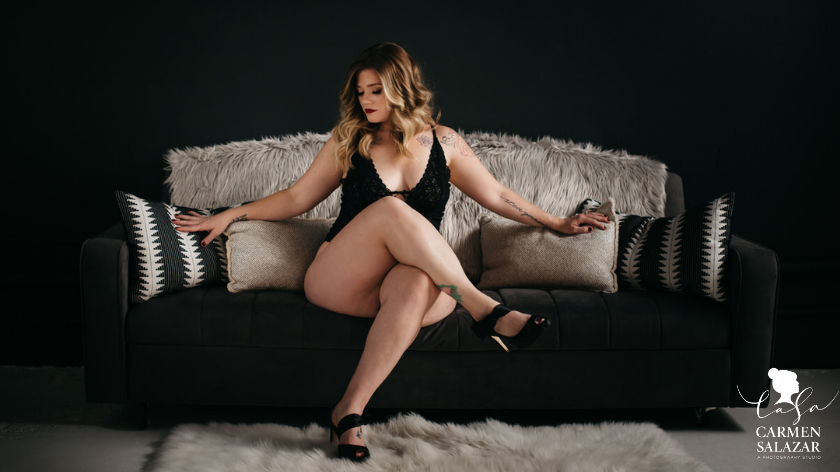 5. Getting Married
Congrats, you're getting hitched! There's nothing in life more powerful than love. So, what do you give the love of your life on your wedding day? Is it a piece of jewelry, or a watch, maybe some whiskey? A sexy boudoir album is the best gift you can give your future spouse! It's so intimate, and it'll definitely make their day! 
Are you ready to dive into all things boudoir? Let's chat about how Carmen Salazar Photography can make your boudoir dreams come true! Still have questions about boudoir photography? Contact us! Our team is happy to answer any questions or concerns you may have. 
You can also go behind the scenes of some of our boudoir sessions by joining our private Facebook group!