Many future boudoir clients ask the following question, "What can I expect to experience at a boudoir session?"
Boudoir Beauty Miss K had similar questions. She came to the Carmen Salazar Photography Studio desiring to create unique artwork for her wedding.
Here is what she discovered.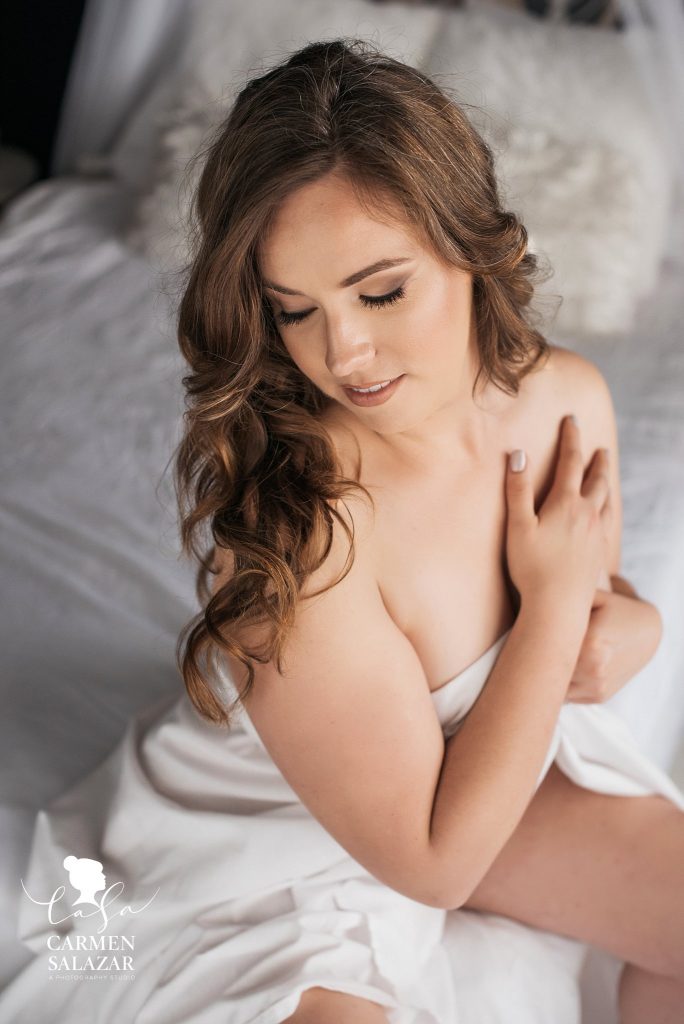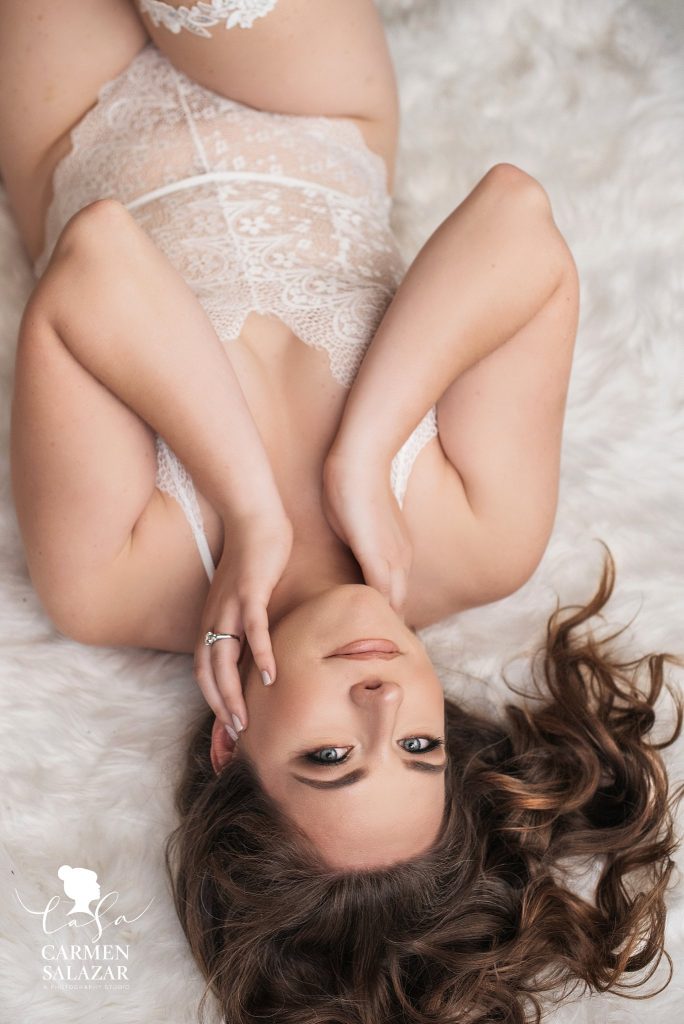 Luxury Pampering
At a boudoir session, you can expect to experience an entire day of luxury pampering catered to your needs and preferences. The day begins with professional hair/make-up followed by a wardrobe consult to coordinate your ensembles with our studio sets. We gently walk you through each portion of the portrait session. We even teach you how to pose and highlight your fierce and sexy side!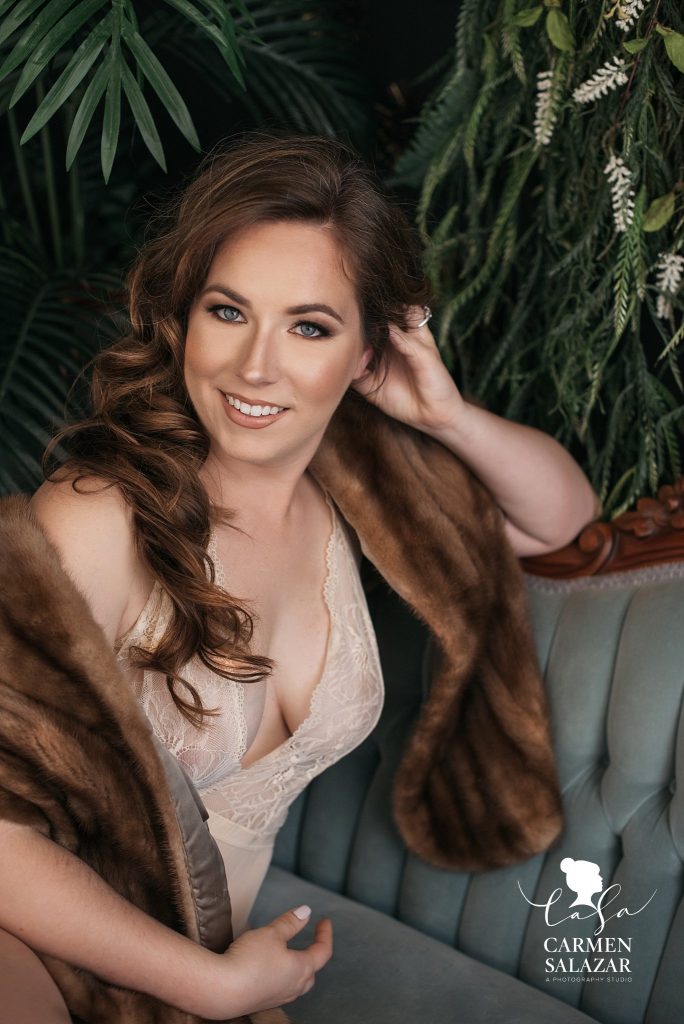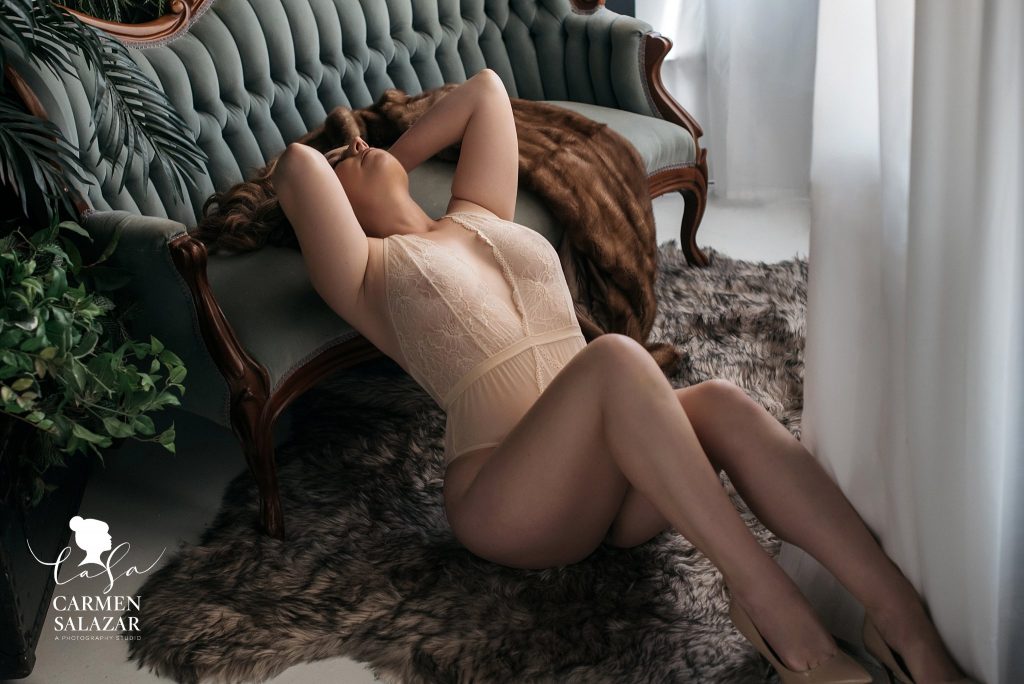 An Emotional Day
You might not expect a boudoir session to be a day full of emotions. But it is! Many of our clients arrive at the studio nervous yet excited. Doubts about how they will look and how comfortable they will feel in front of a camera are often mixed with the excitement about the whole experience. However, all those doubts are quickly washed away when they are warmly welcomed into the studio, sit in the hair and make-up chair, and strike their first few poses. The excitement builds throughout the day as clients become increasingly relaxed and engaged in the photography session.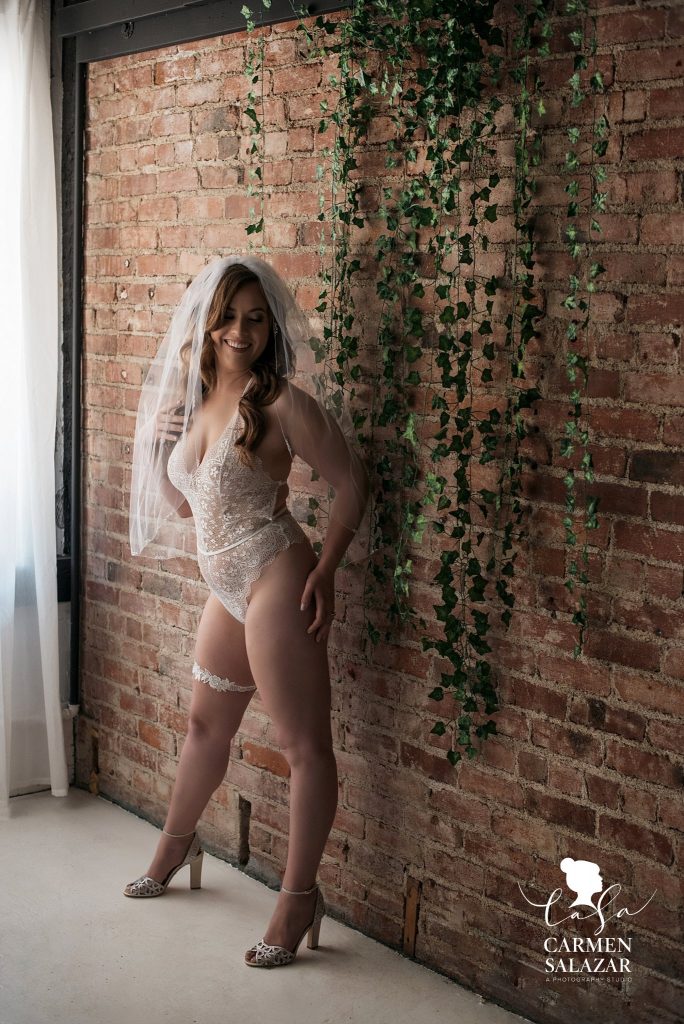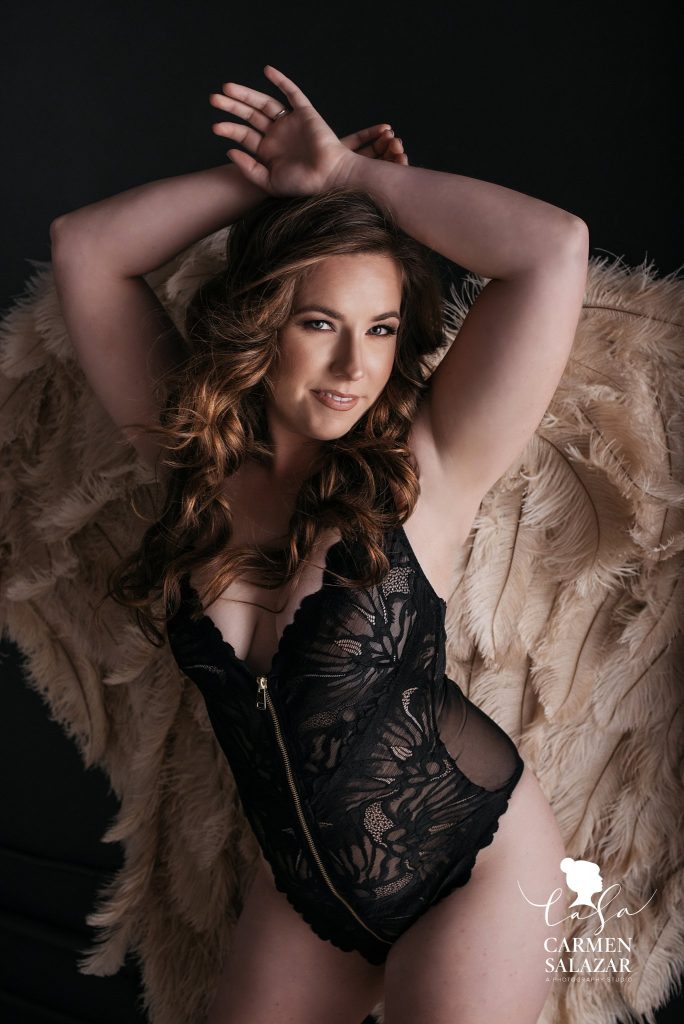 Beautiful Artwork
Perhaps the most emotional time of the boudoir session is during the portrait reveal at the end of the day. The reveal is the opportunity for our clients to see their artwork preview, featuring their beautiful and powerful selves.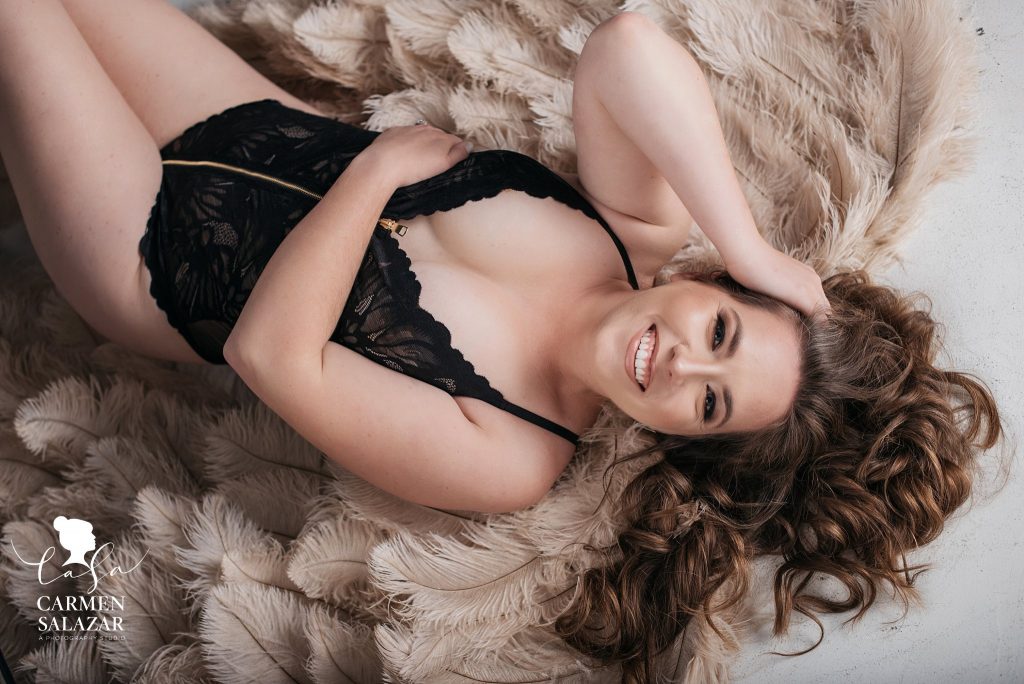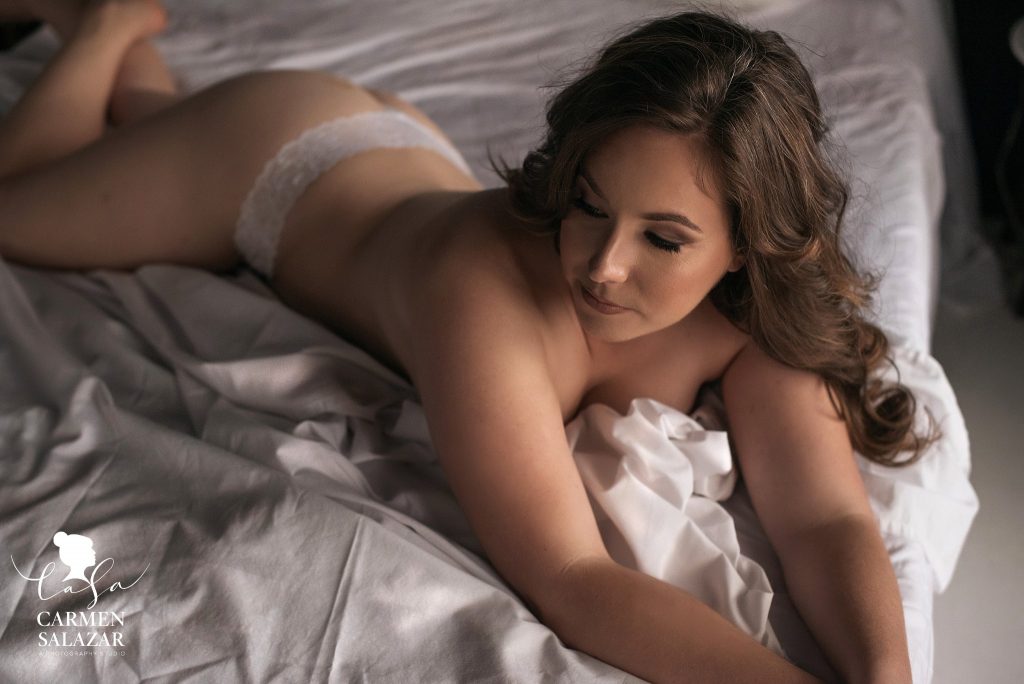 If you are sitting on the fence, wondering if a boudoir session is for you, take the advice of Miss K. "Don't be afraid. Do it!"
Boudoir Photography Sacramento | Sacramento Boudoir Photography