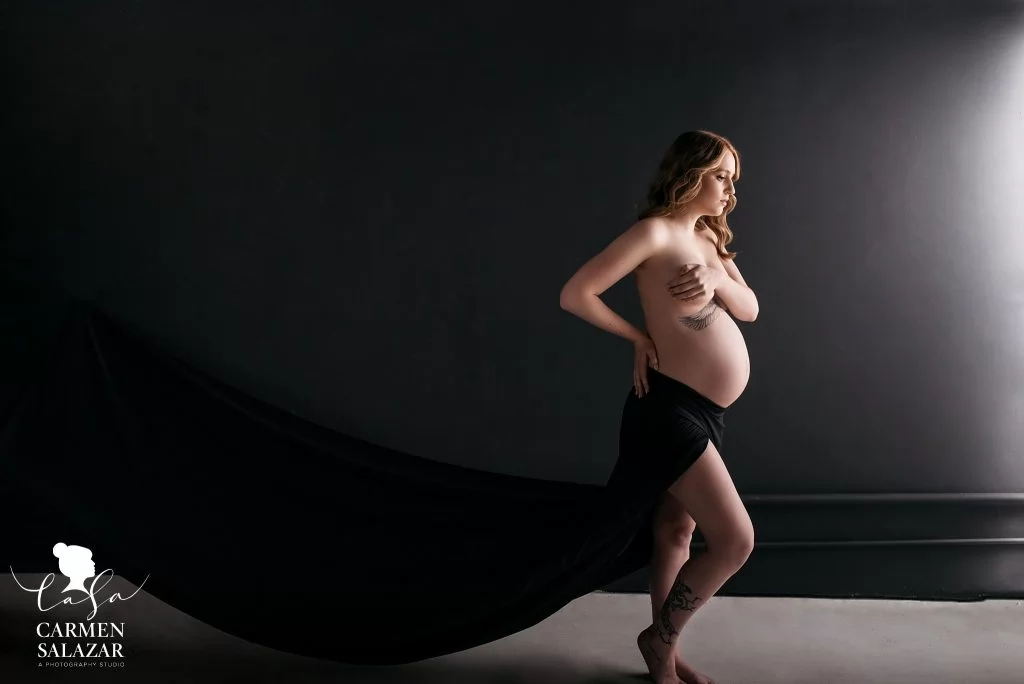 Pregnancy is a sacred yet brief time in a woman's life. While life forms inside the womb, the mother's body endures tremendous changes.
Our next boudoir beauty came to our studio with the desire to document this short and unique period in her life.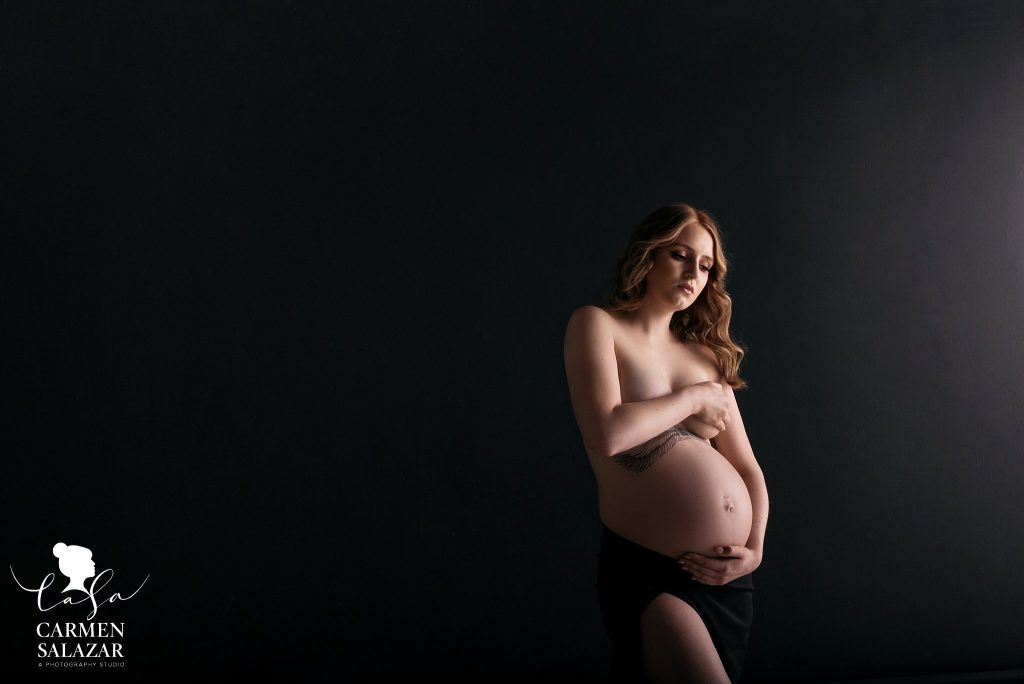 Every pregnant woman deserves a little pampering! Pampering is just what she received throughout the entire day in the studio. With hair and makeup provided, the photography session had her feeling "like a celebrity for the day."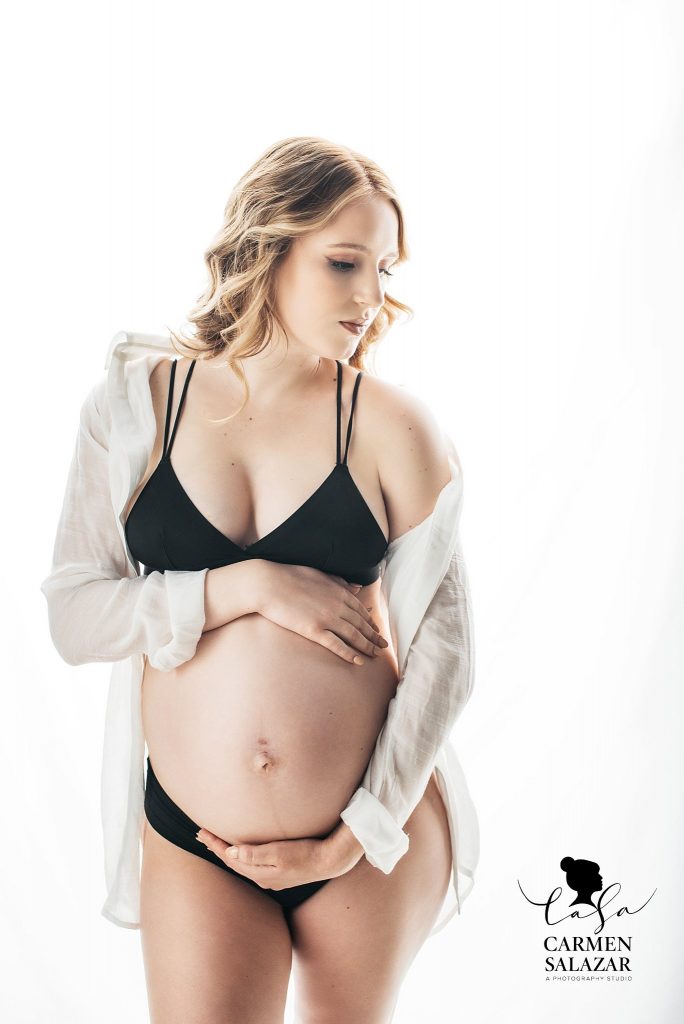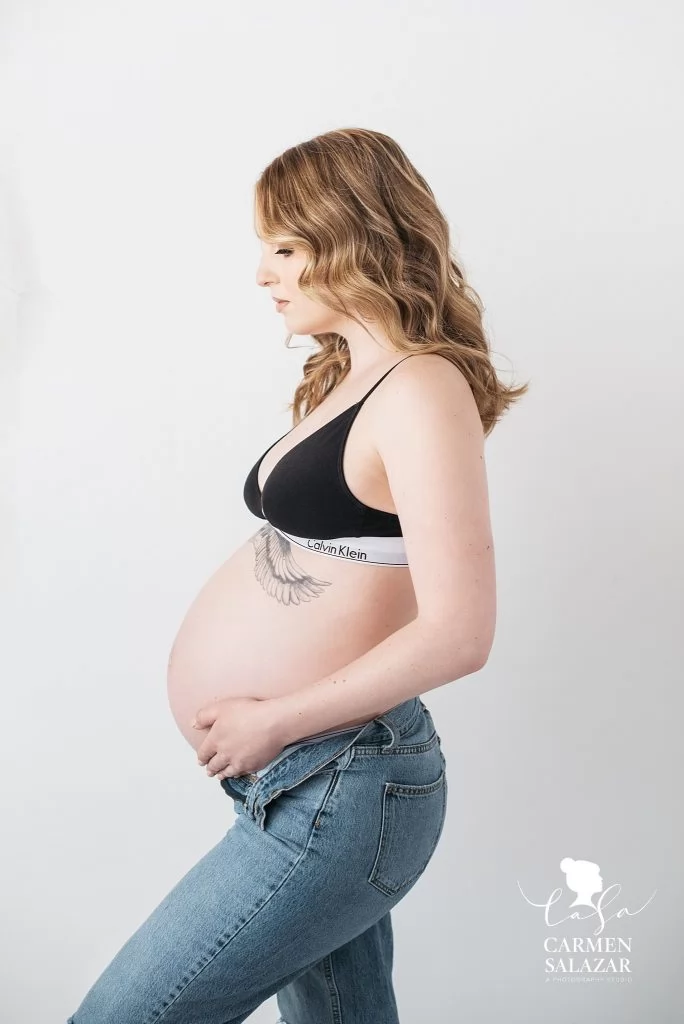 Fearful of being non-photogenic, this boudoir beauty takes our breath away with the softness of her posture, hair and makeup, and facial expressions.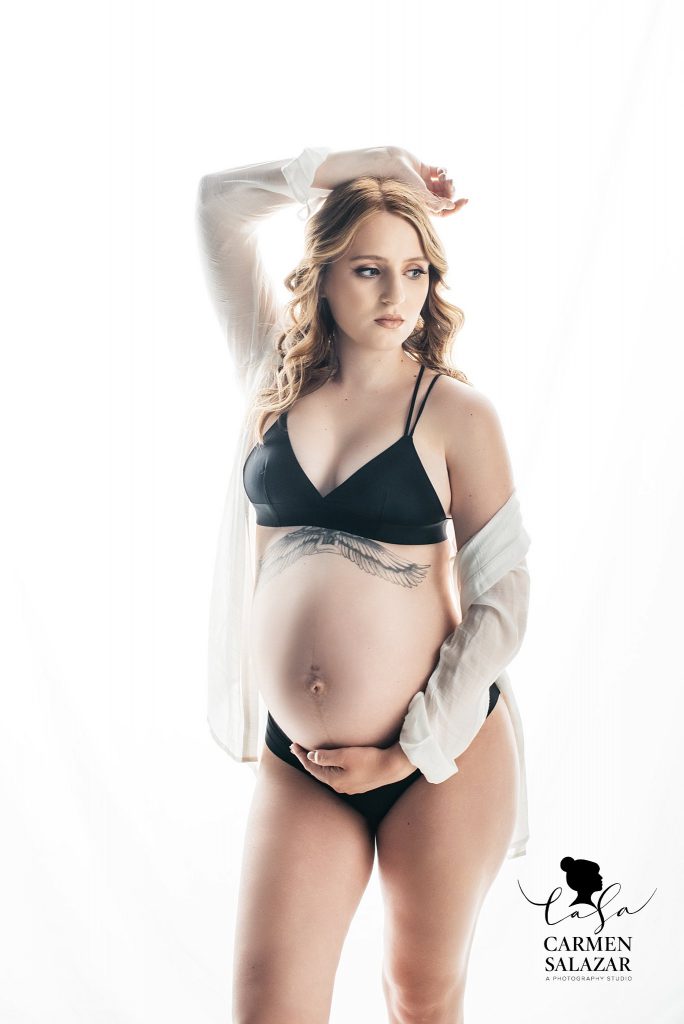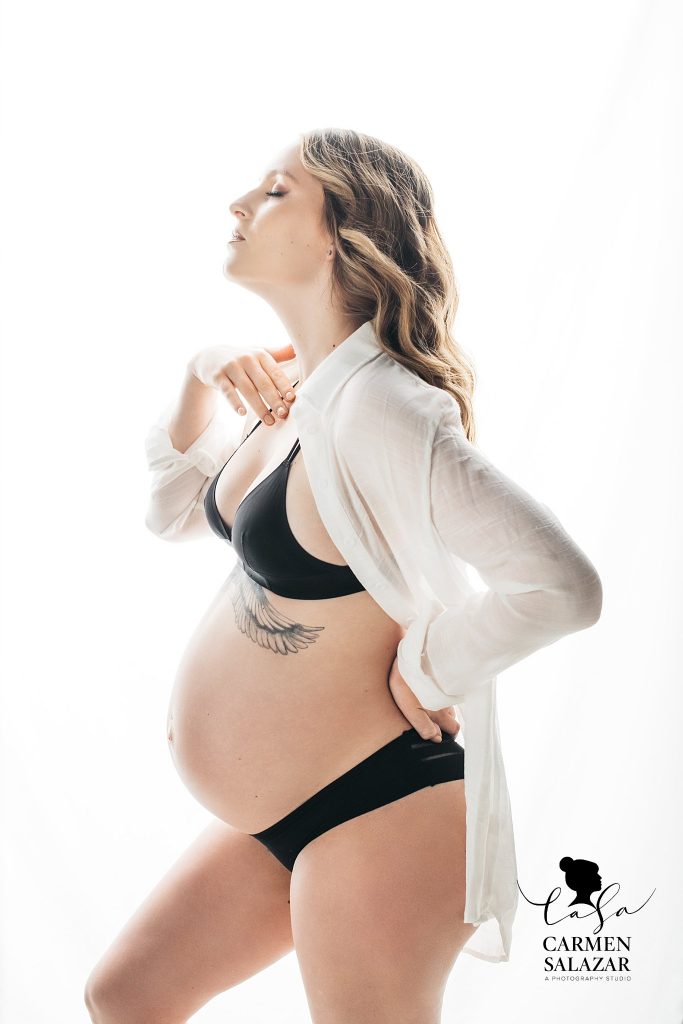 With simple wardrobe choices, this mother-to-be's gorgeous silhouette shone through the basic lingerie, button-down shirt, pair of jeans, and set of angel wings.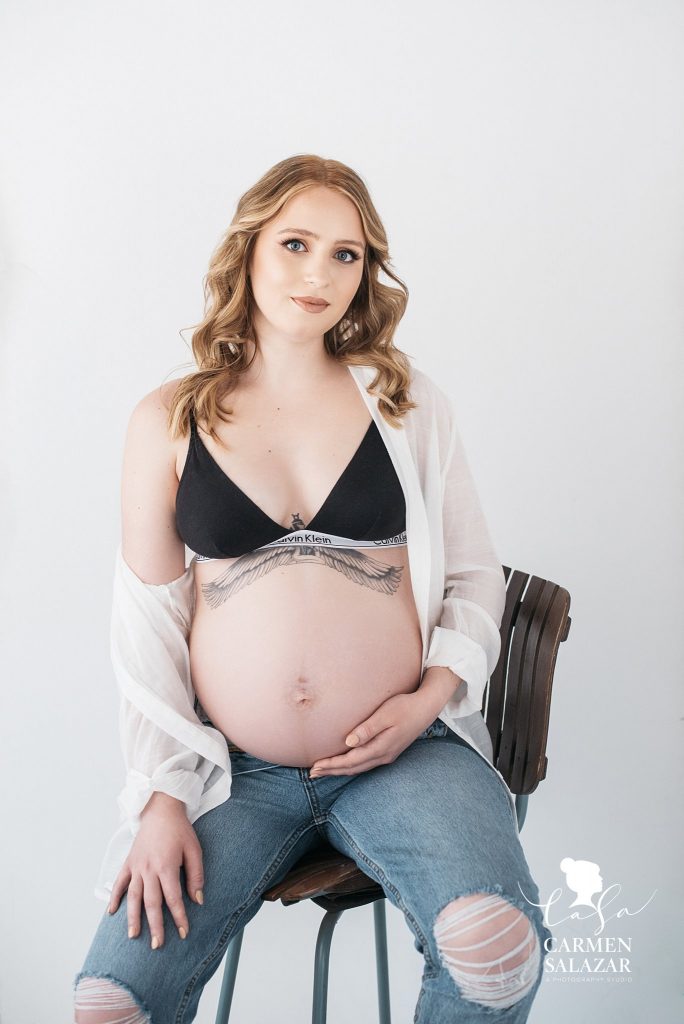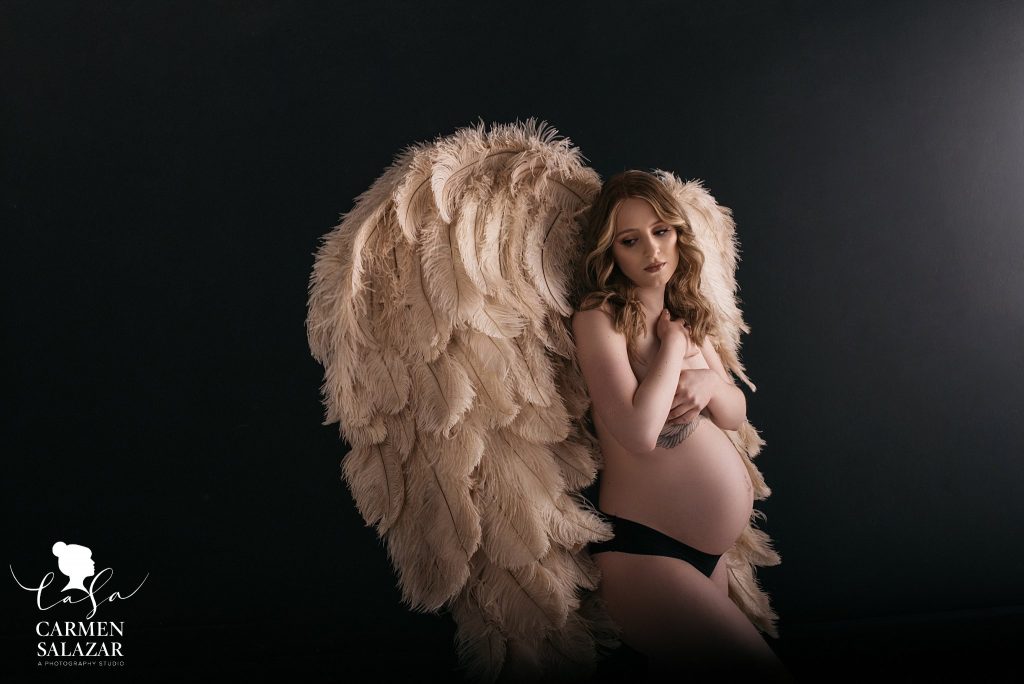 Are you hesitant to schedule your own maternity boudoir photography session? Lolita says, "Trust the magic of the camera and Carmen's ability to capture your beauty."
I think we can all agree…. These portraits are magical!
Maternity Boudoir Photographer Sacramento | Sacramento Maternity Boudoir Photography