"Do all things with love."
Boudoir Beauty, Miss K, embodied her favorite saying when she entered Carmen Salazar Photography to celebrate her 40th birthday with a boudoir session.
Choosing to love herself and her body, Miss K said, "Embrace your body with love.  It does so much for you."  Her philosophy of love permeates through her portraits.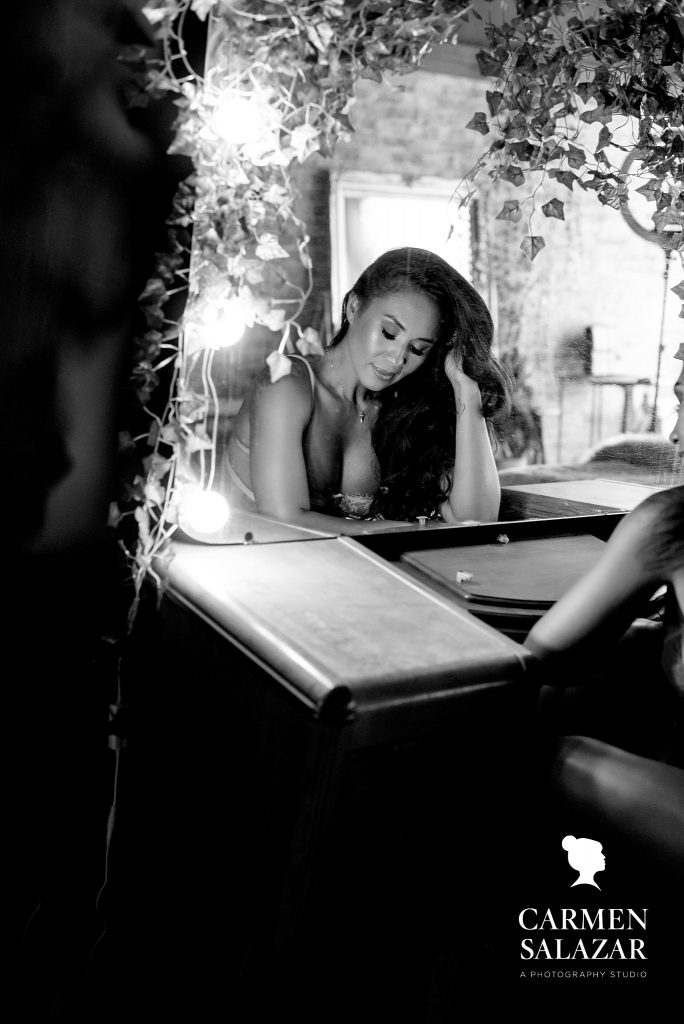 A Bold Wardrobe
Miss K choose bold wardrobe pieces for her boudoir session. Starting with this black strappy bodysuit on the modern gray couch, she looks relaxed, confident, and sexy.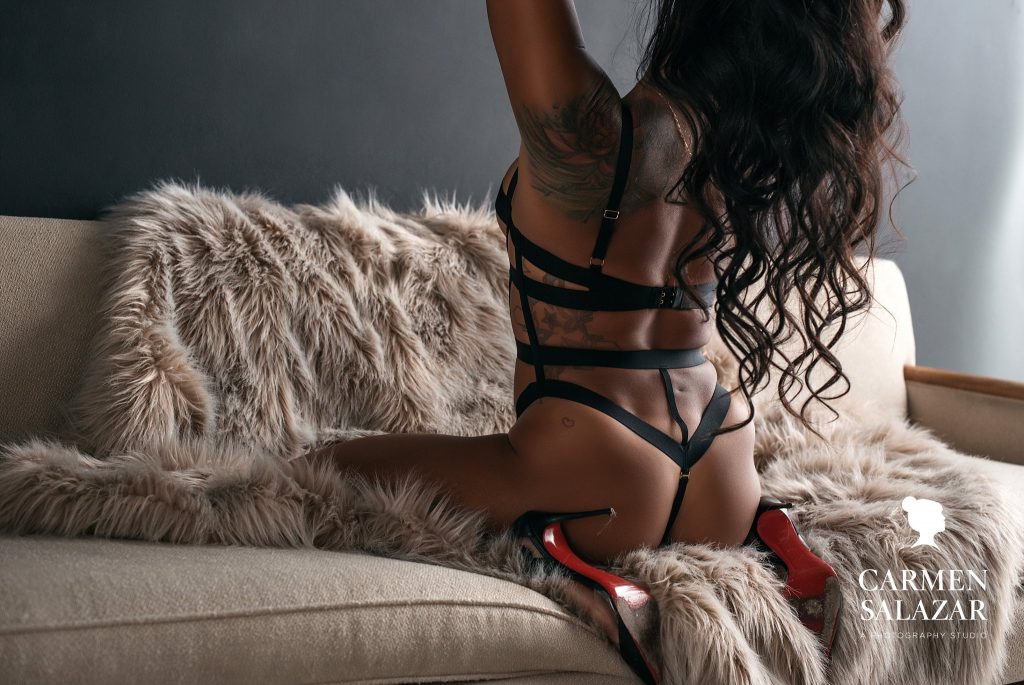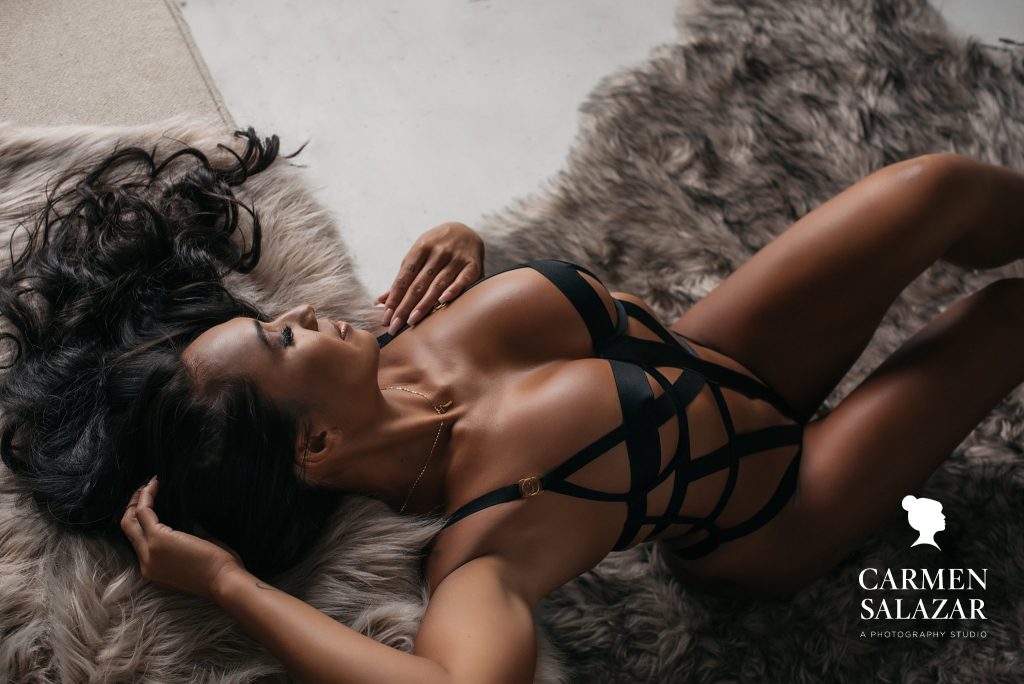 Her Sensitive Side
Showing her more sensitive side, Miss K donned this floral corset top and neutral heels.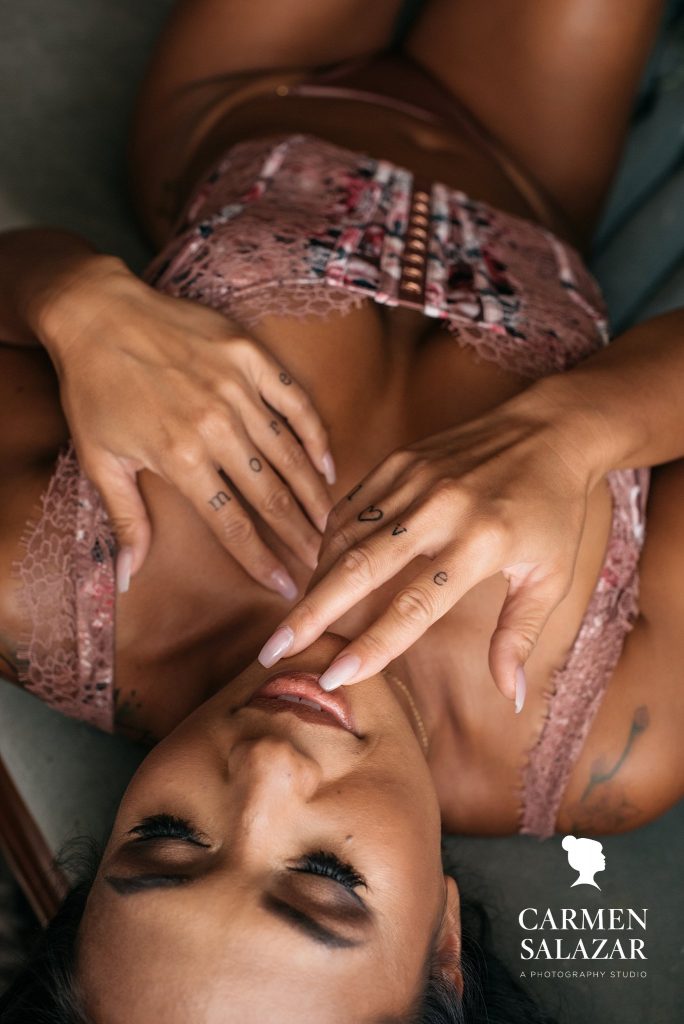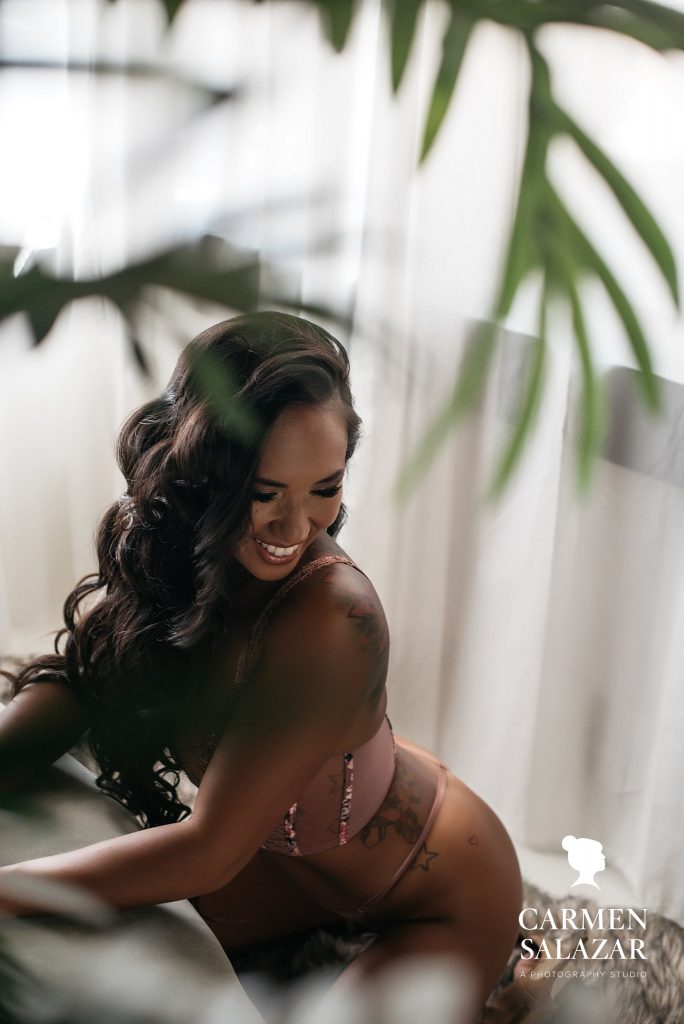 Inner Goddess
Channeling her inner goddess, she stepped into this gold fringe top with black panties. What a stunning look in both the White Curtain backdrop and Black Wall Set.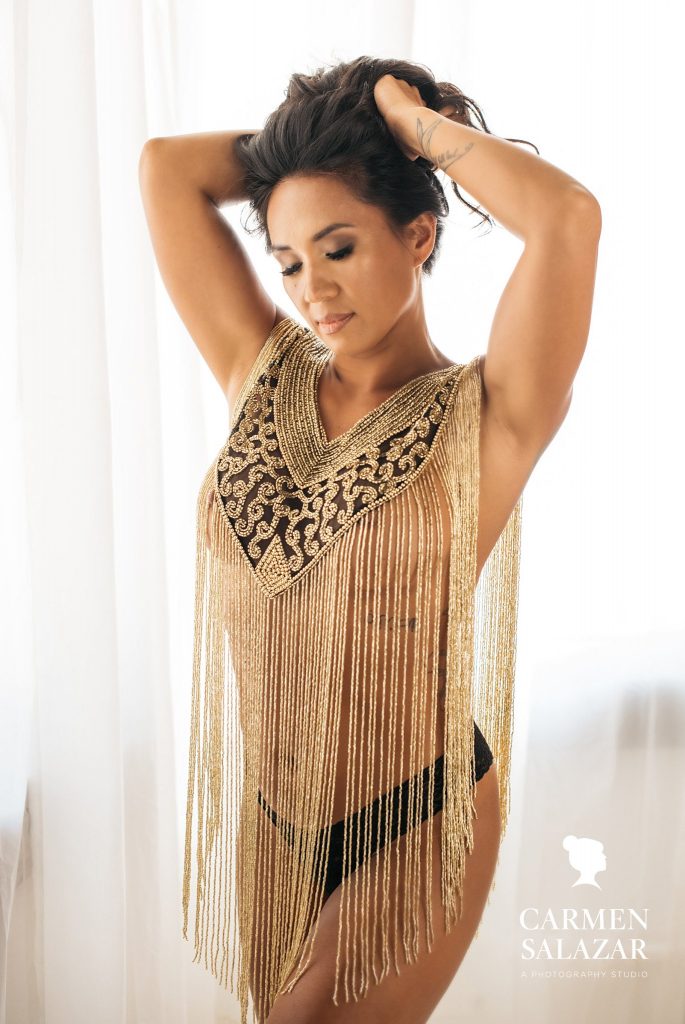 Accentuated Femininity
For a little fun in front in the Vintage Vanity Set, Miss K accentuated her femininity in this hot pink lingerie set.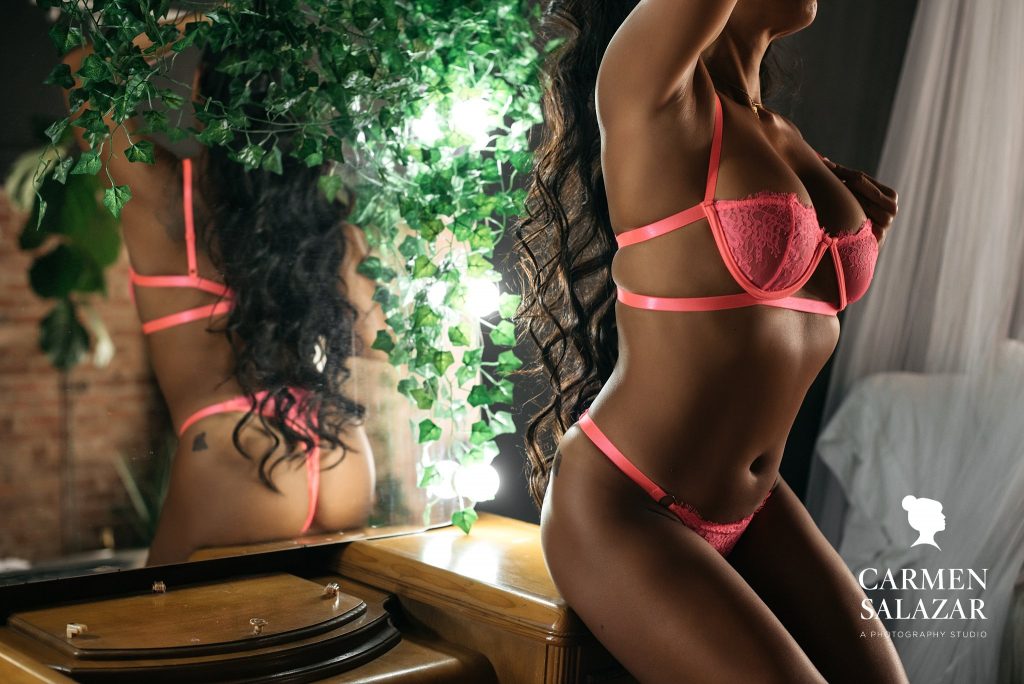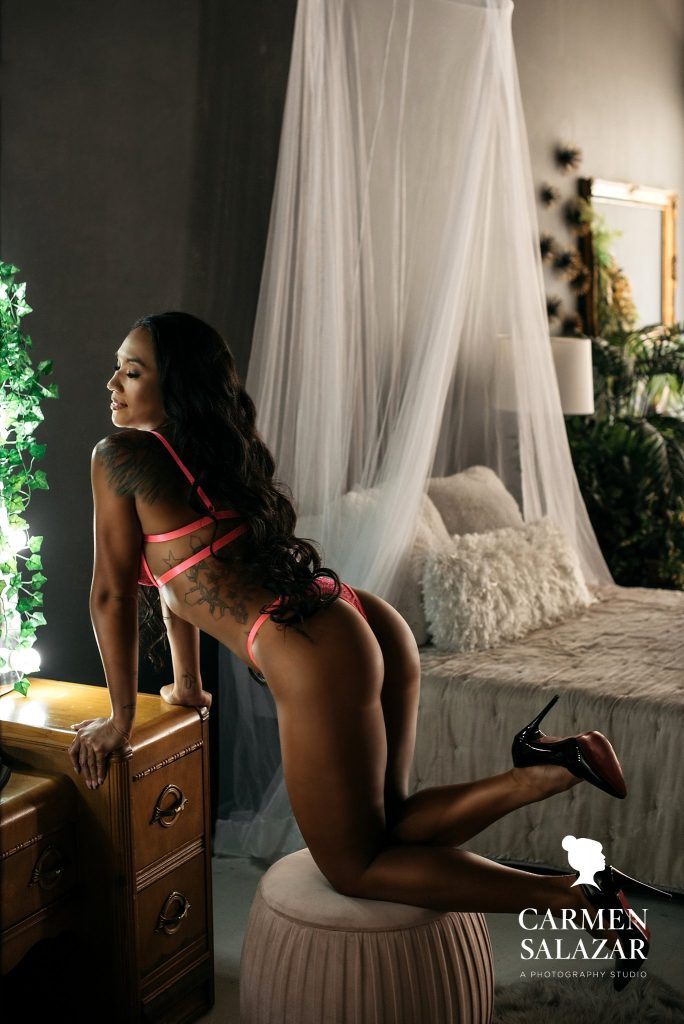 Fully Embrace
Finally, she chose to fully embrace her body with love in a few artistic nude portraits.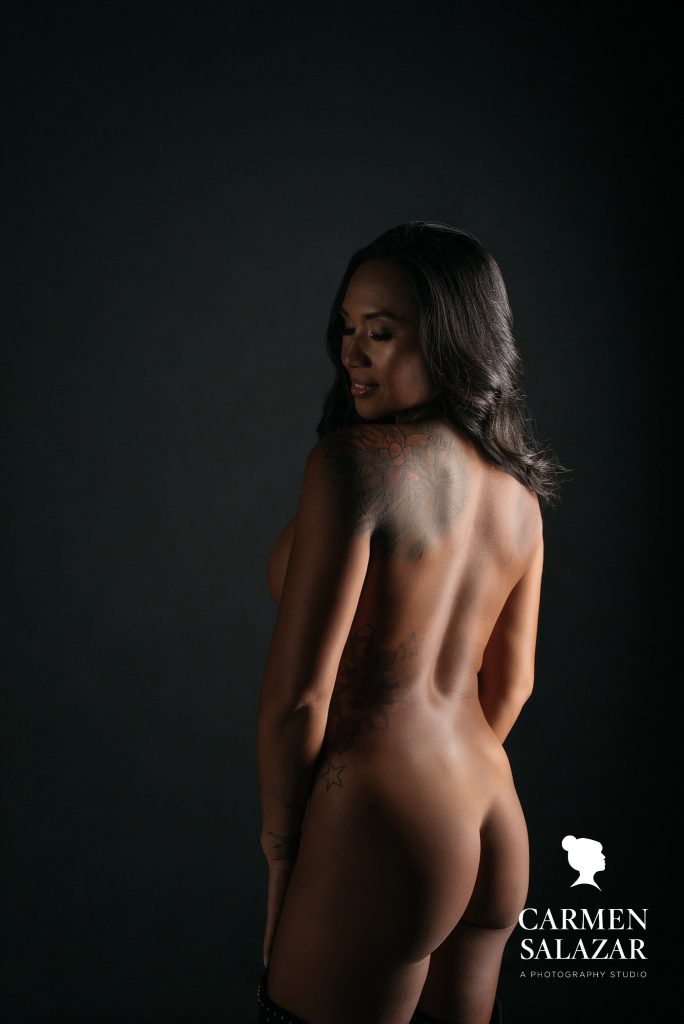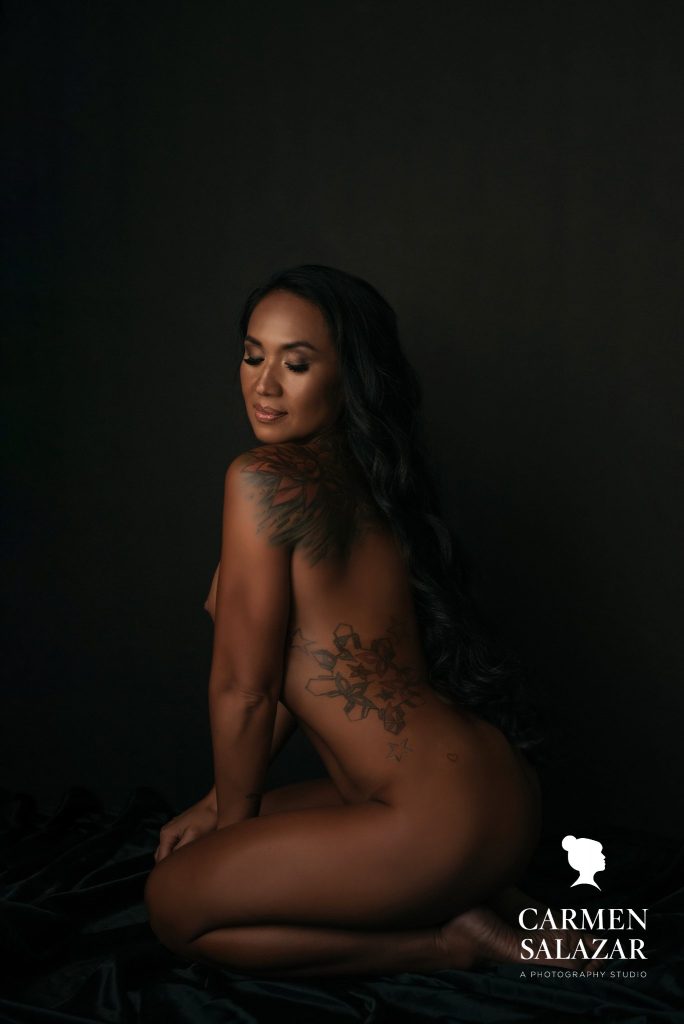 Amazing Energy
Miss K said of the studio, "There was such amazing energy and good vibes all in a space you want to spend the day in."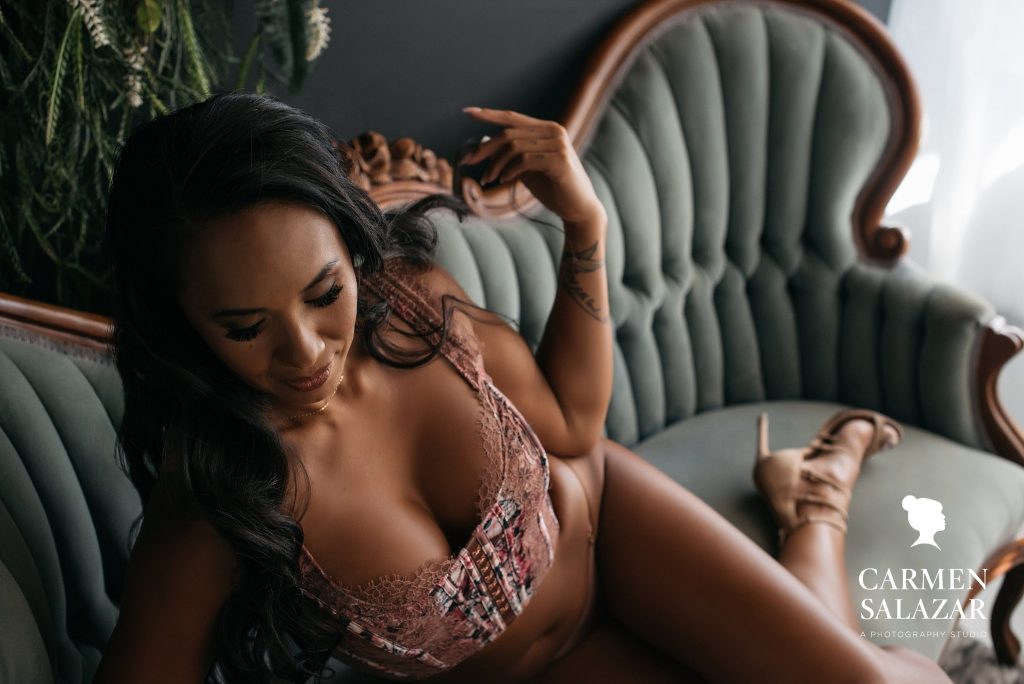 Boudoir Photography With Love
Miss K highly recommends Carmen Salazar Photography. "Carmen is one of my favorite creatives. Her work is elegant and tasteful. She has an amazing eye for the aesthetic. One of the best people to work with!"
Are you ready to celebrate yourself with a loving boudoir session? If so, we would be honored to be a part of your experience! Contact us today to learn more!
And remember, "Do all things with love!"
Sacramento Boudoir Photography | Boudoir Photography Sacramento