Boudoir Beauty Miss A came to Carmen Salazar Photography with a mission. She wanted to treat herself to a luxury boudoir experience that would cause her to feel girly and beautiful.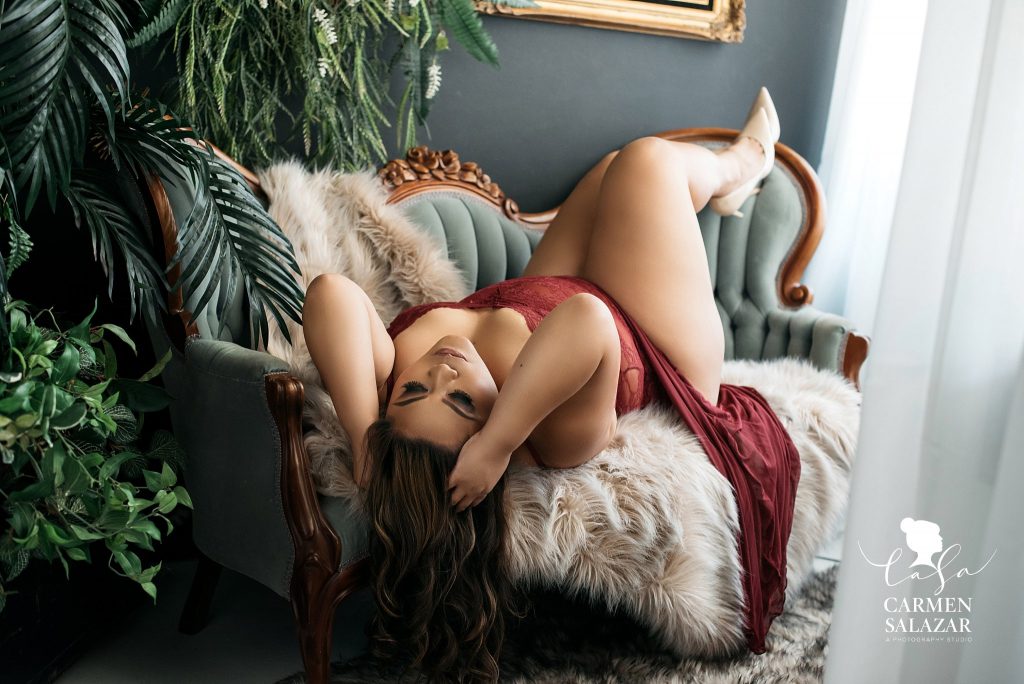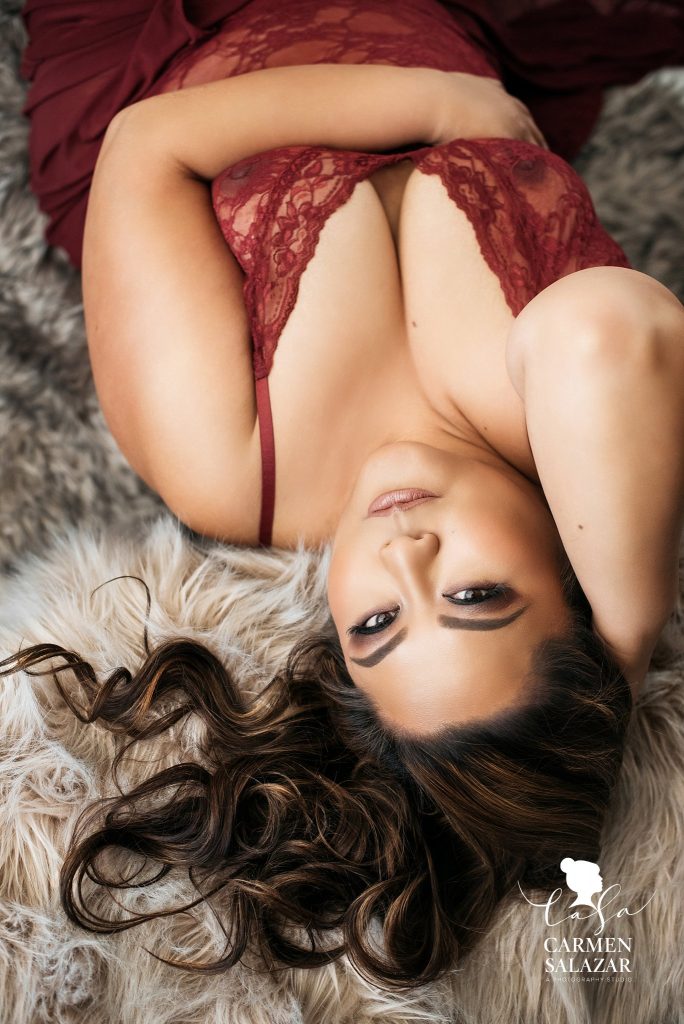 "Be Yourself"
Holding firm to the motto, "Be Yourself," Miss A channeled her inner fierce and donned on some sheer lacy numbers. With each pose, set, and look into the camera, her portraits tell a story of a woman who is strong, confident, and determined.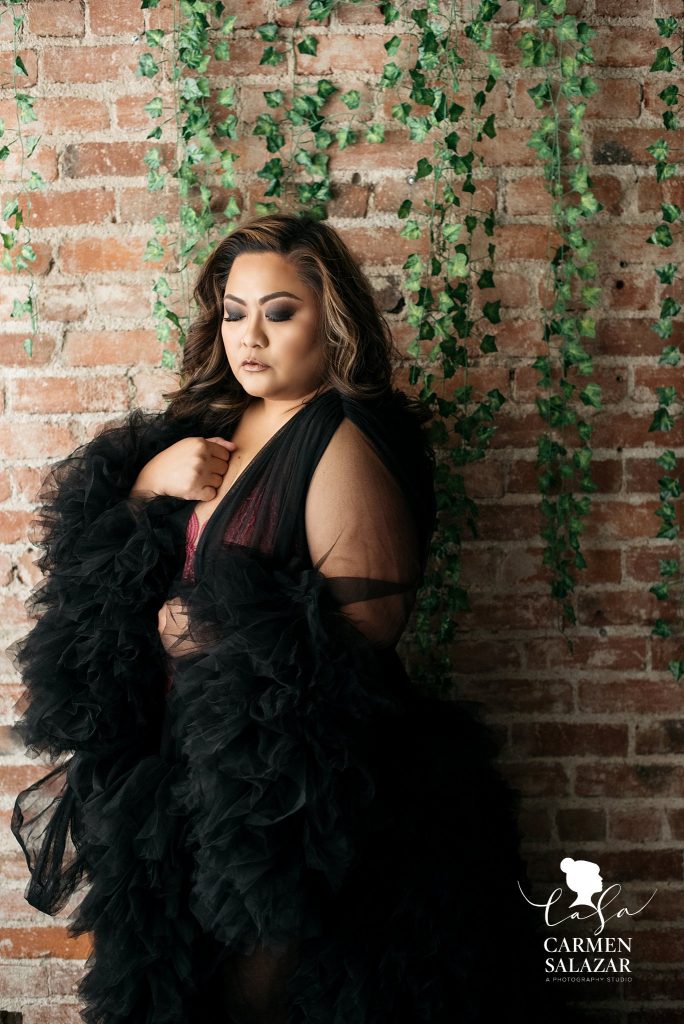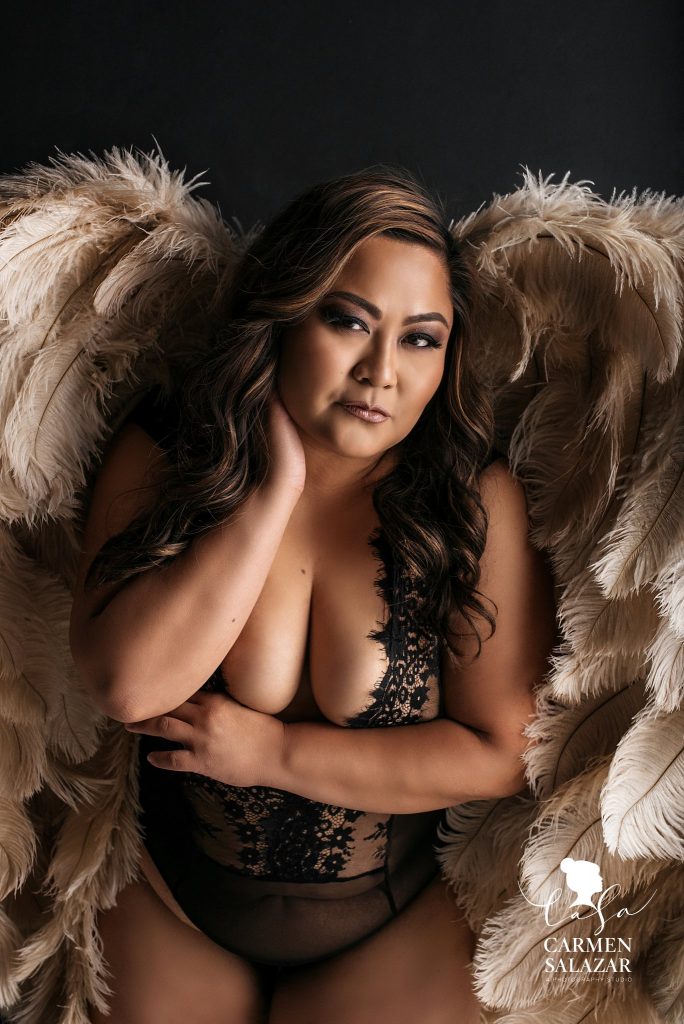 An Exploration of Femininity
The all-female team at Carmen Salazar Photography put Miss A at ease by creating a fun and comfortable environment. The day was a true celebration of Miss A's essence and an exploration of her femininity.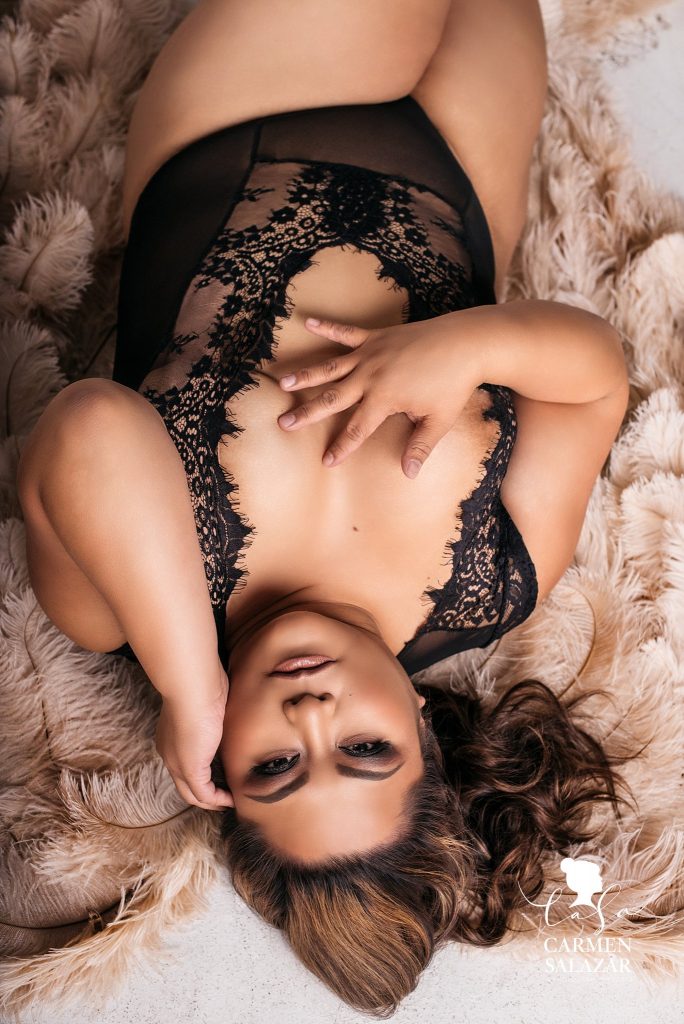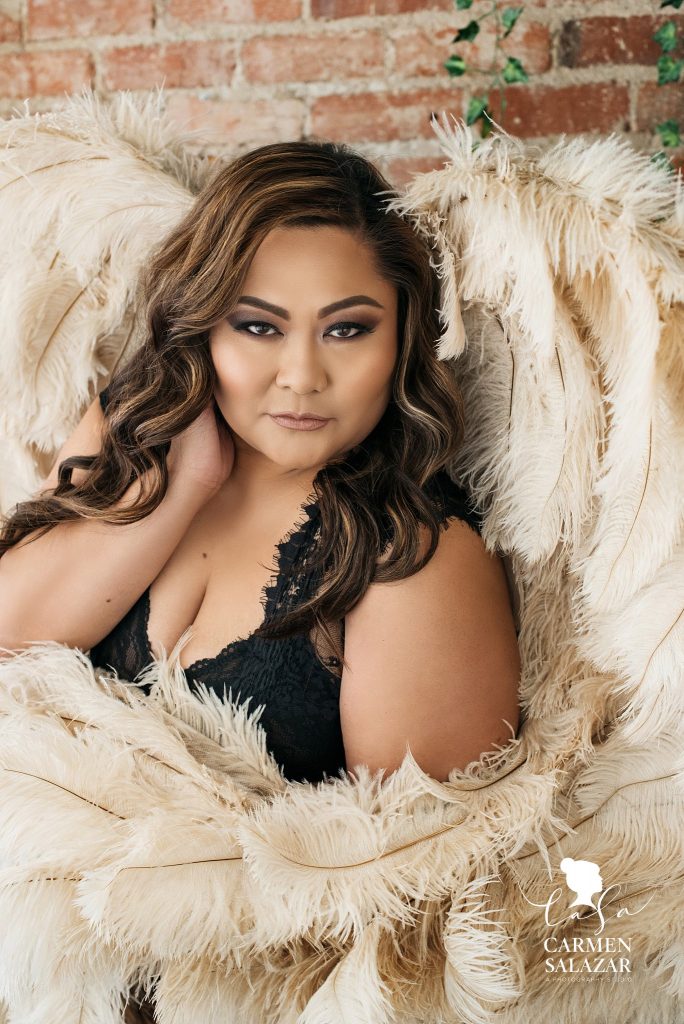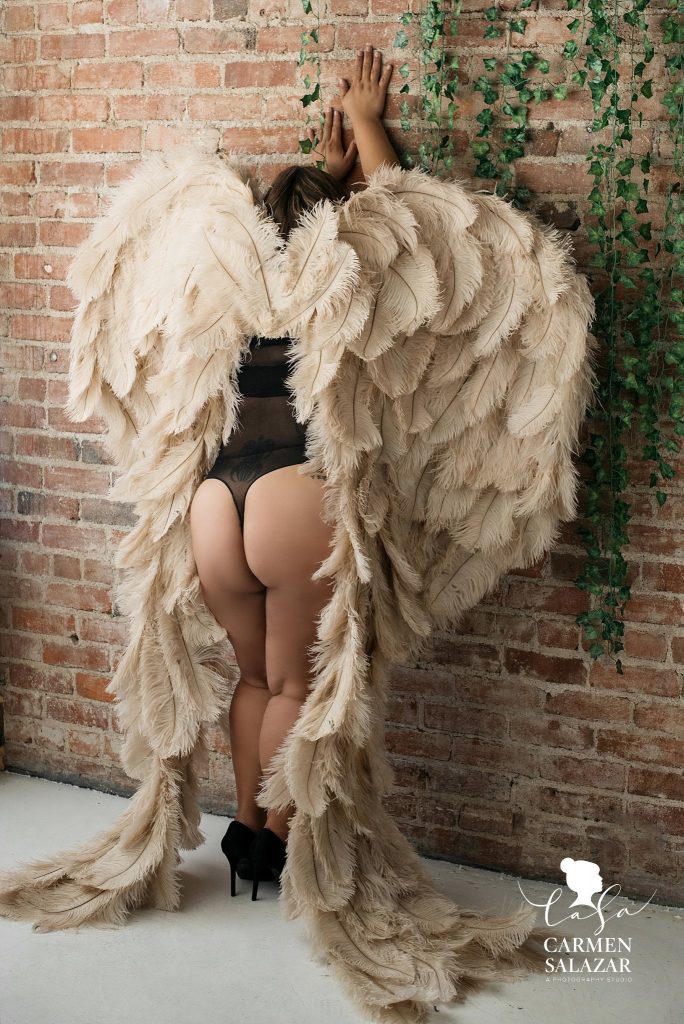 Show yourself a little love
As you scroll through these portraits, we hope you are inspired to show yourself a little love by scheduling your own luxury boudoir experience today!