When it comes to your body, love the skin you're in! Embrace every stretch mark, blemish, and scar. Because you are beautiful, just the way you are. If you're not feeling so confident about your body, boudoir photography is a great way to start loving yourself again. In this photoshoot style, you get to celebrate all of your curves and imperfections in a sensual and empowering way. So if you're considering booking a boudoir session, go for it! You won't regret it.
Carmen Salazar Photography is an all-female, non-judgemental, and body-positive environment where women can feel comfortable and excited about exploring and celebrating who they are through photography. Every woman that walks through our doors becomes part of the sisterhood of Boudoir Beauties at Carmen Salazar Photography. Our boutique portrait studio helps women of any age celebrate their unique beauty, embolden their feminine spirit, ignite confidence and celebrate who they are at this very moment.
Below are four tips for how to love the skin you are in, both in front of the camera and in everyday life.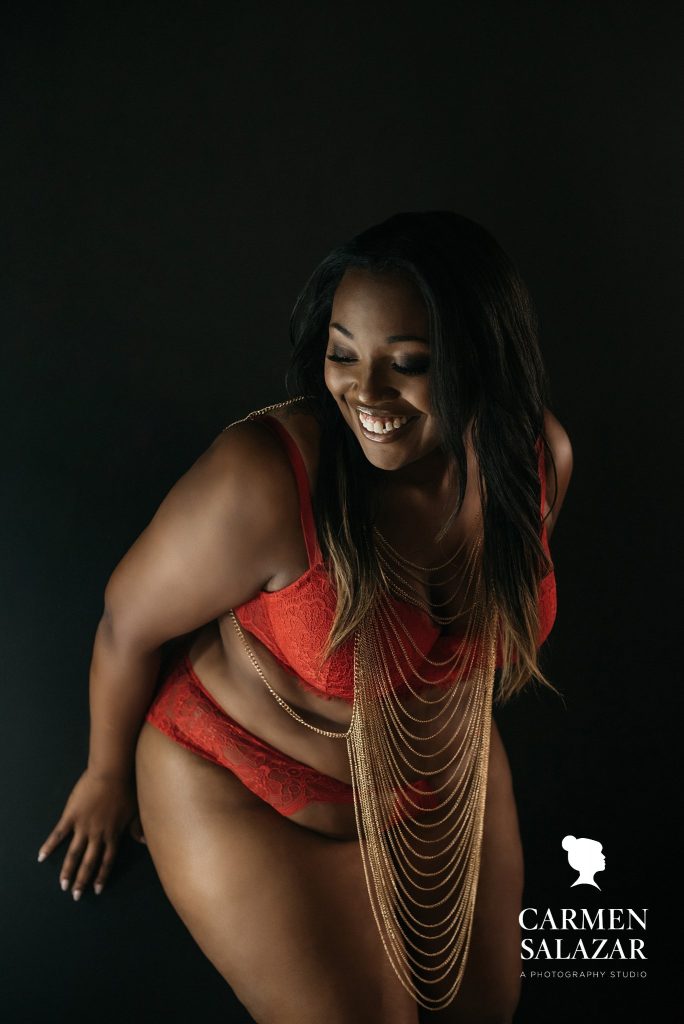 1. Don't compare yourself to others – everyone is different and that's a good thing!
Embrace your unique body shape and appreciate the way you look. Enjoy your natural features and quirks, they make you unique. How boring would this world be if we all looked the same? You are truly beautiful, just the way you are! The more you believe in yourself, the more confident you will feel, and the more others will see your beauty. Beauty truly does start on the inside!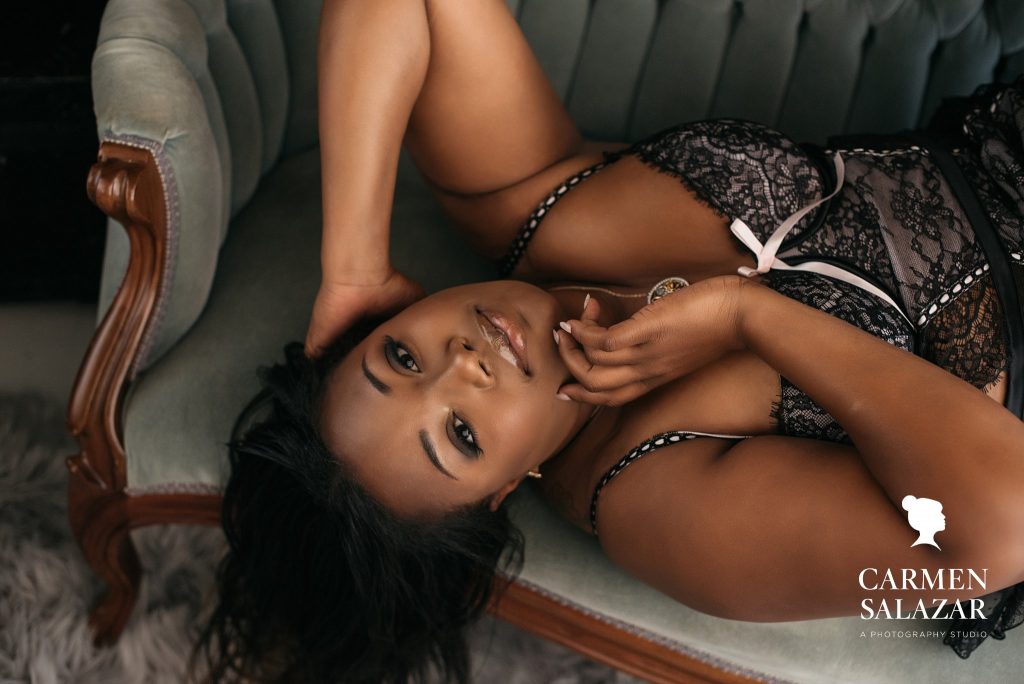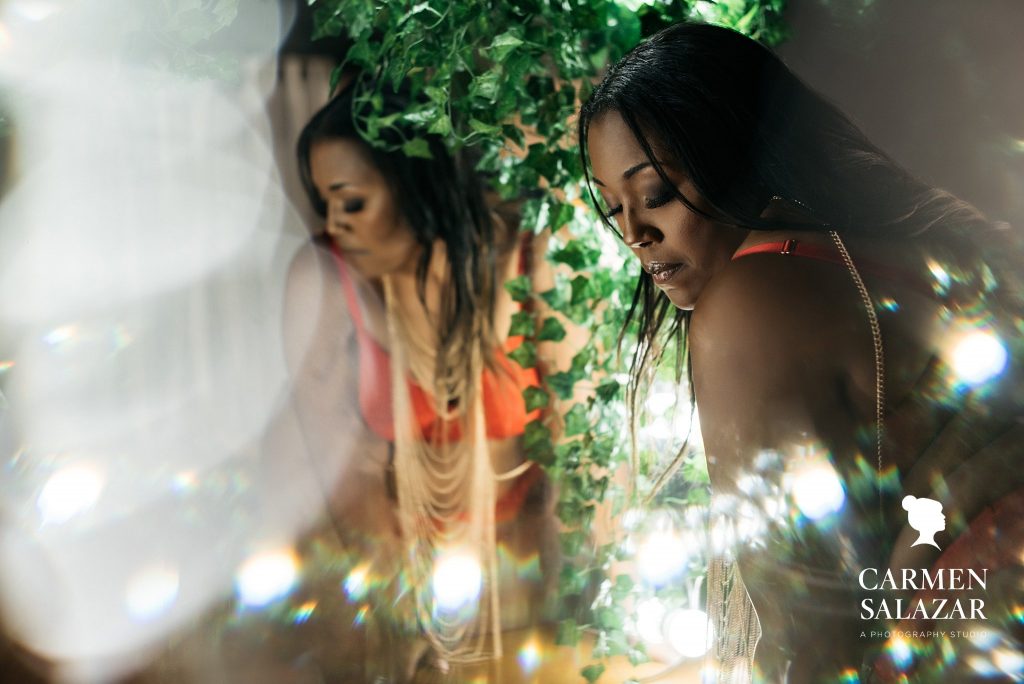 2. Appreciate your body for what it can do, not just how it looks.
Your body has brought you this far in life! Why not celebrate it? Each day, at the cellular level your body is working nonstop to take care of you. Can you imagine having to think about pumping blood through your veins constantly? What a gift to have a body that cares so much about your survival and gives clues when things need attention. Beyond that, your body moves you through this world with senses that help you experience your surroundings. Yep! There is much to appreciate about your body!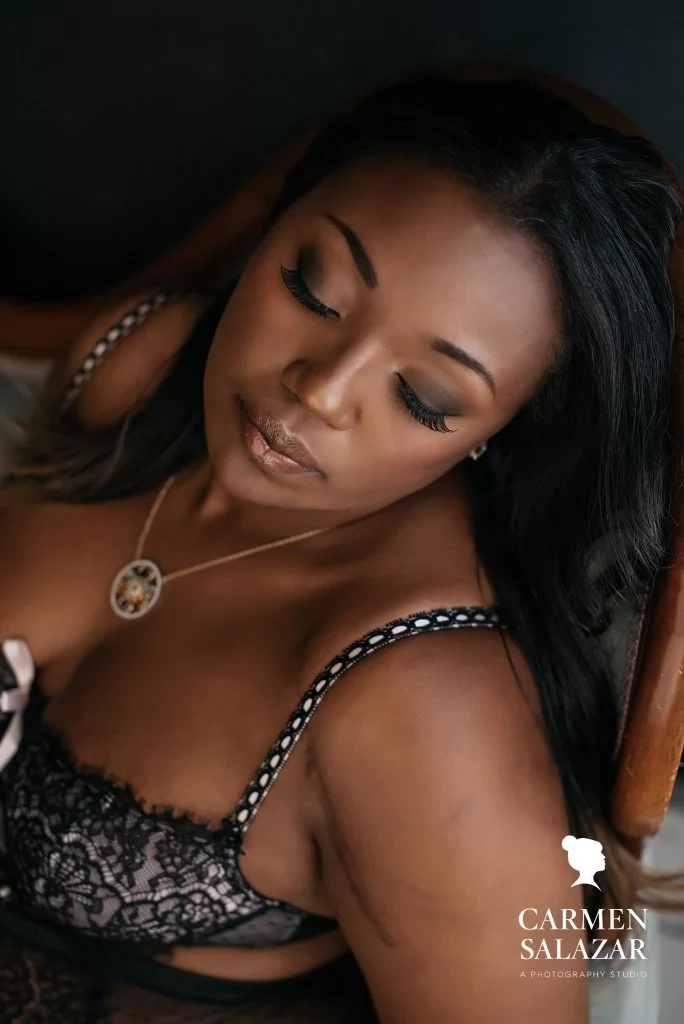 3. Be confident in who you are, inside and out.
The best way to love the skin you're in is to love the person who lives in that skin! The more you truly love who you are and grow in your self-trust, and confidence, the more comfortable you will feel in your skin. Body confidence has nothing to do with the size and shape of your body. It has everything to do with your mindset and your ability to love and appreciate yourself. So, set aside those doubts and fears. Love YOU first, and the love for your body will follow.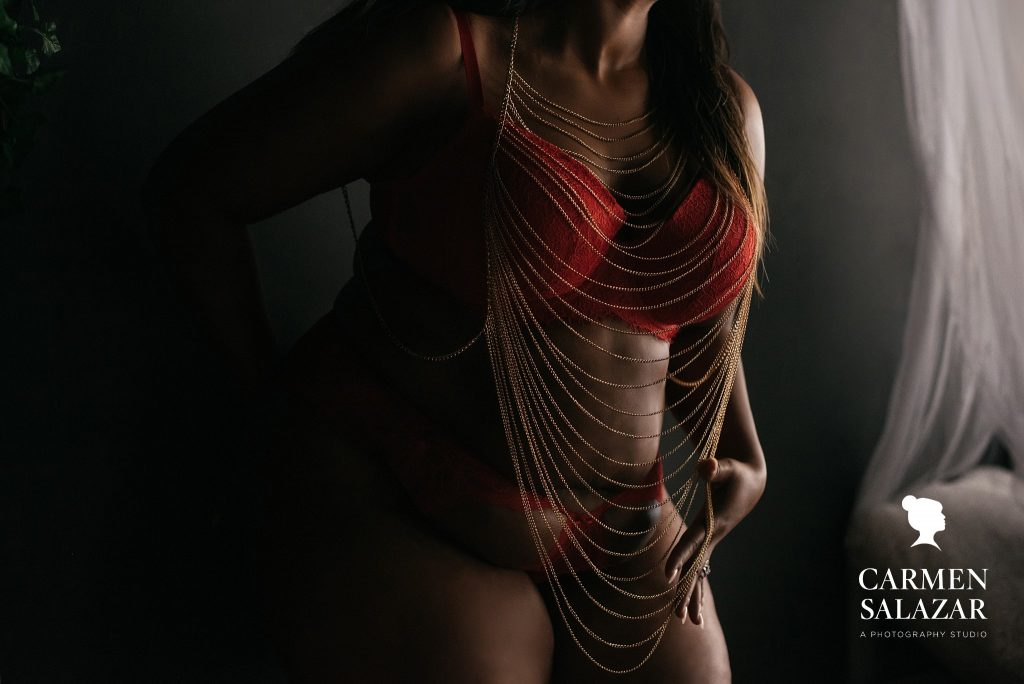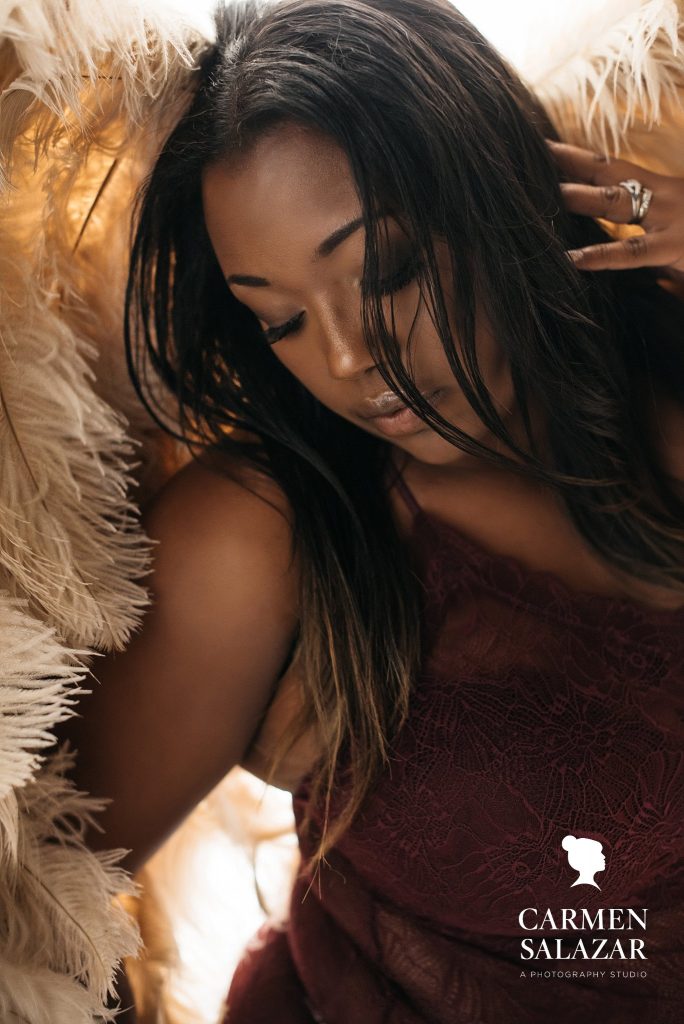 4. Acknowledge that your body is a work in progress and will change over time.
Loving the skin you're in requires patience, grace, and compassion for the life experienced in your body. You might carry scars from injuries or illnesses, stretch marks from pregnancies, or wrinkles from a life lived to the fullest. Embrace these qualities, knowing that you have overcome numerous challenges to make it to today. Your body was never meant to be stagnant. It has constantly been changing and adapting, since before birth! That's not going to change any time soon! So, embrace your body as it is today, knowing that tomorrow it will be different tomorrow. And that is okay! It's more than okay…. It's natural!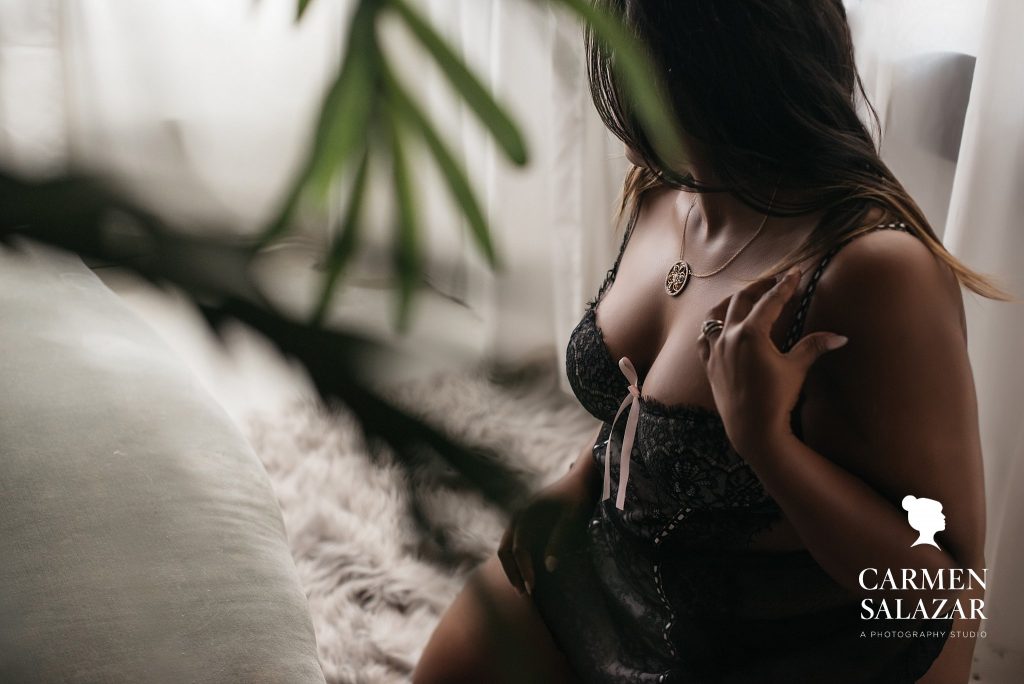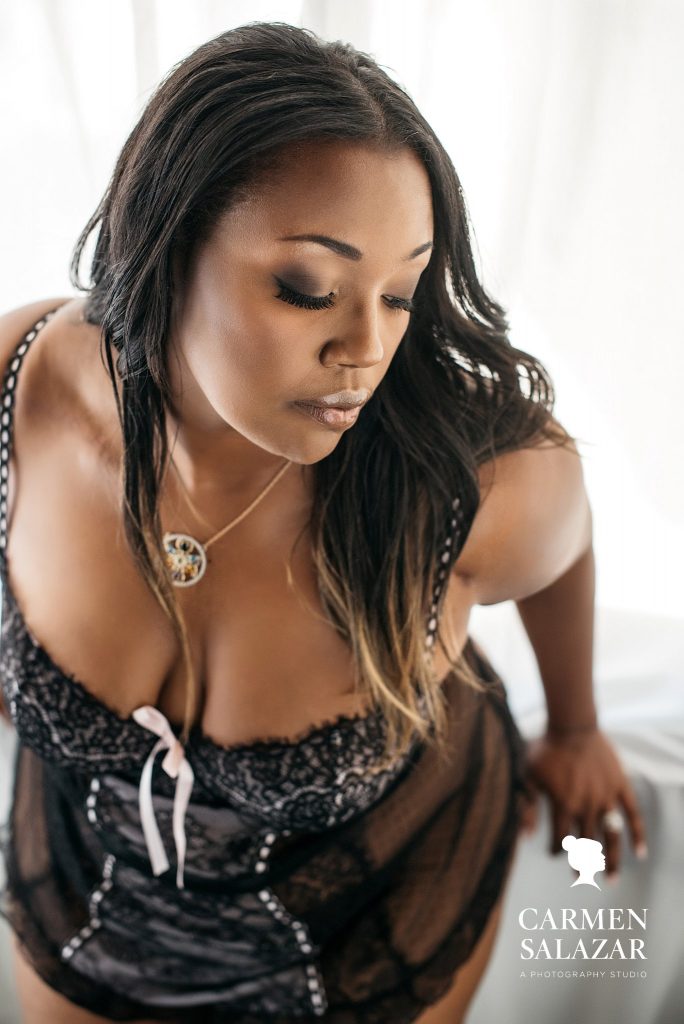 Love the Skin You're In Through Boudoir Photography
If you need a little jump start in your journey to love the skin your in, contact us today! Boudoir photography is a wonderful way to embrace your body, embody your confidence, and see yourself in a different light. You can't help but be changed by the experience and fall more in love with yourself and the skin you're in! Darlin', We've been waiting for you!
Sacramento Boudoir Photography | Boudoir Photography Sacramento