When was the last time you decided to do something for you?
Something unique? Something that celebrates you?
Something that provides you with a day of pampering?
Something that improves your self-image?
If you can't remember a time when you allowed yourself to have an experience that checked all those boxes (or if that feeling is a distant memory), we have a solution for you!
Today's post highlights four reasons boudoir photography, with Sacramento's finest, Carmen Salazar Photography, is a perfect choice!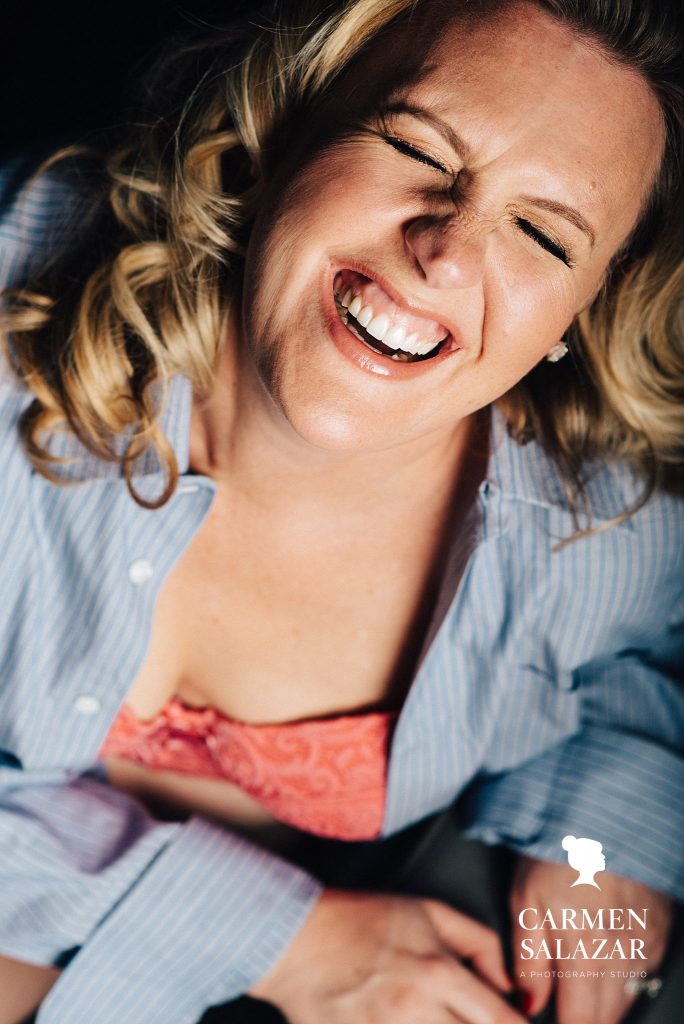 1. Boudoir photography is a unique and personalized experience.
A day in our studio is a day completely dedicated to YOU, your preferences, your needs, and the expression of your inner goddess. We custom tailor our boudoir photography experiences for each client, working with their wardrobe preferences, hair and makeup inspiration, and desired aesthetic vibe. We want the day in our studio and the resulting portraits to reflect who YOU are as a person! There is only ONE you! We are here to help you express your uniqueness through photography.
2. Boudoir photography celebrates you.
Boudoir photography puts the much-deserved spotlight on YOU! We want you to tap into the strength, confidence, and beauty that already resides in you. Our role is to guide you into seeing and embodying those traits during our time together. Every moment in our studio, starting with hair and makeup and ending with the portrait reveal, will be a grand and glorious celebration of who you are.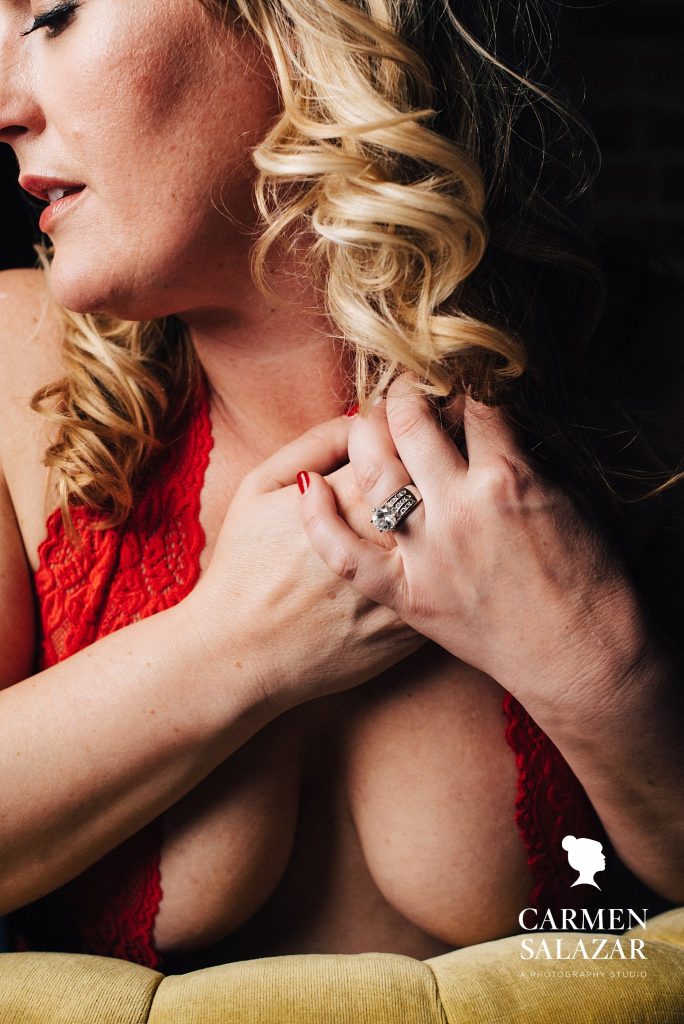 3. Boudoir photography provides a day of pampering.
There aren't too many days in a woman's life dedicated wholly to themselves. We are often busy providing care and support for others in all aspects of our life. At Carmen Salazar Photography, we understand those unique demands and seek to provide an oasis away from the busyness of your life with a day focused on celebrating you!
The day of pampering begins when you arrive at the studio where we treat you like the goddess you are! Hair and makeup are provided to enhance your natural beauty and help you be camera ready. Together we will discuss your wardrobe choices and scene options as well as your goals and aspirations for your photography session. Next comes the photo session itself. Carmen will guide you through poses that will accentuate your best features. At the end of the day, you will be treated to a cinematic slideshow of the portraits we created together. Finally, you choose your favorite images to be used in your custom-made artwork.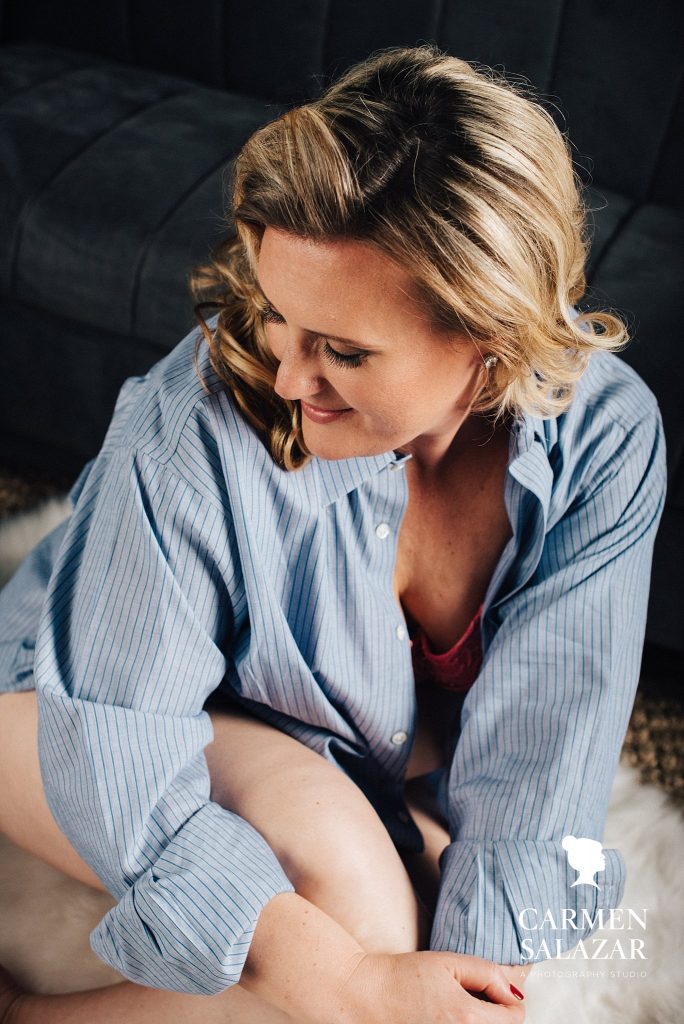 4. Boudoir photography improves your self-image.
Those last two elements of the day in our studio are where the magic happens. As you see your gorgeous self on the big screen, you will begin to see yourself as we see you; beautiful, confident, and strong. Beginning to see yourself through different eyes will provide you with a boost of confidence moving forward in all areas of your life. Remember, the encouragement doesn't end in our studio! Your hand-crafted artwork of the image created together will remind you of the discoveries made and experienced in our studio.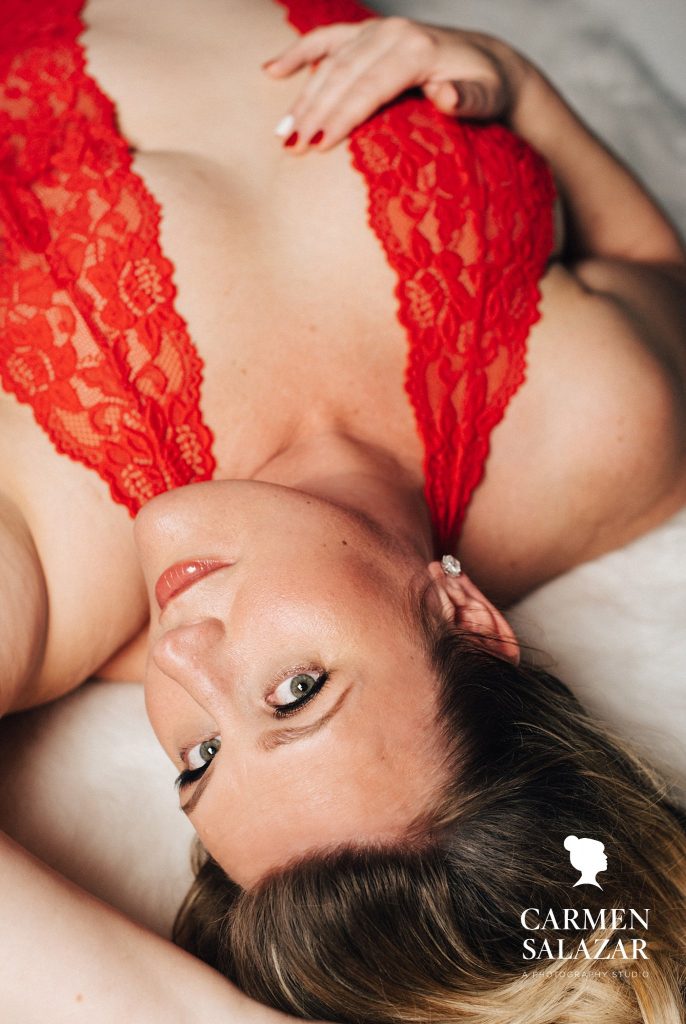 "Do something for you."
Boudoir Beauty Miss M said of her experience, "I thought it would be something fun to do for me, but I was nervous I wouldn't like any of the photos. What I discovered, was that the whole process was fun. I enjoyed the pampering and felt comfortable with Carmen and her staff. I loved ALL my photos. My advice to those considering a boudoir photography session is to do something for you, relax, and enjoy the process."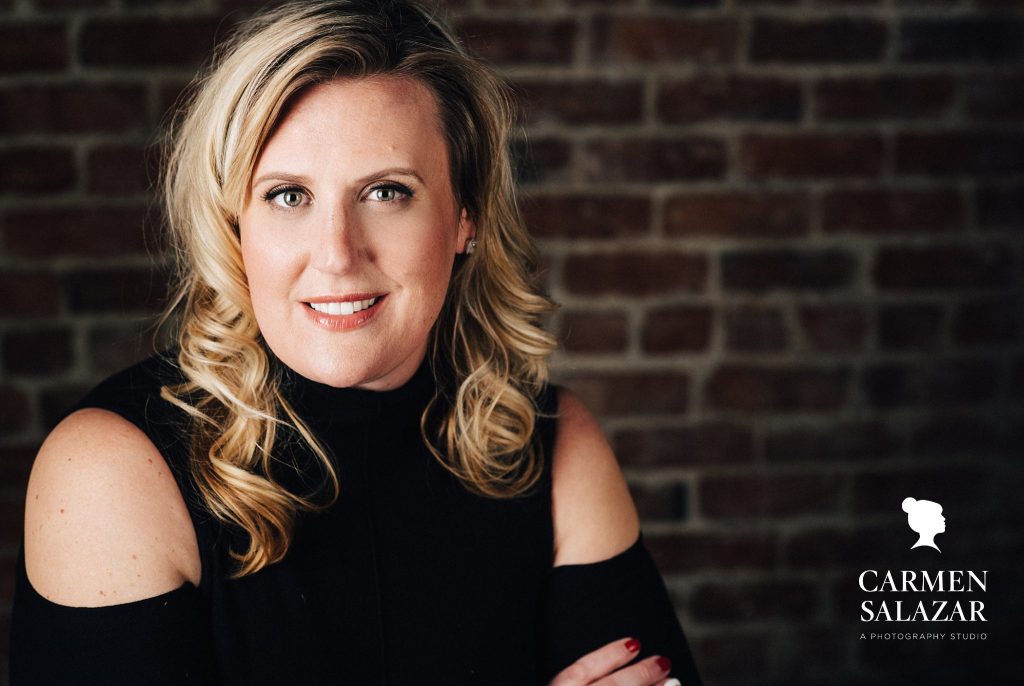 Contact Us Today!
At Carmen Salazar Photography, we specialize in helping women of any age celebrate their unique beauty, embolden their feminine spirit, ignite confidence, and celebrate who they are at this very moment. If you are ready to do something for you, we are here to help!
Darlin', we can't wait to help your inner goddess shine! Contact us today!
Sacramento Boudoir Photography | Boudoir Photography Sacramento