At Carmen Salazar Photography, we offer boudoir experiences with instant results.  
Results? What results? Why are they instant?
Let me explain.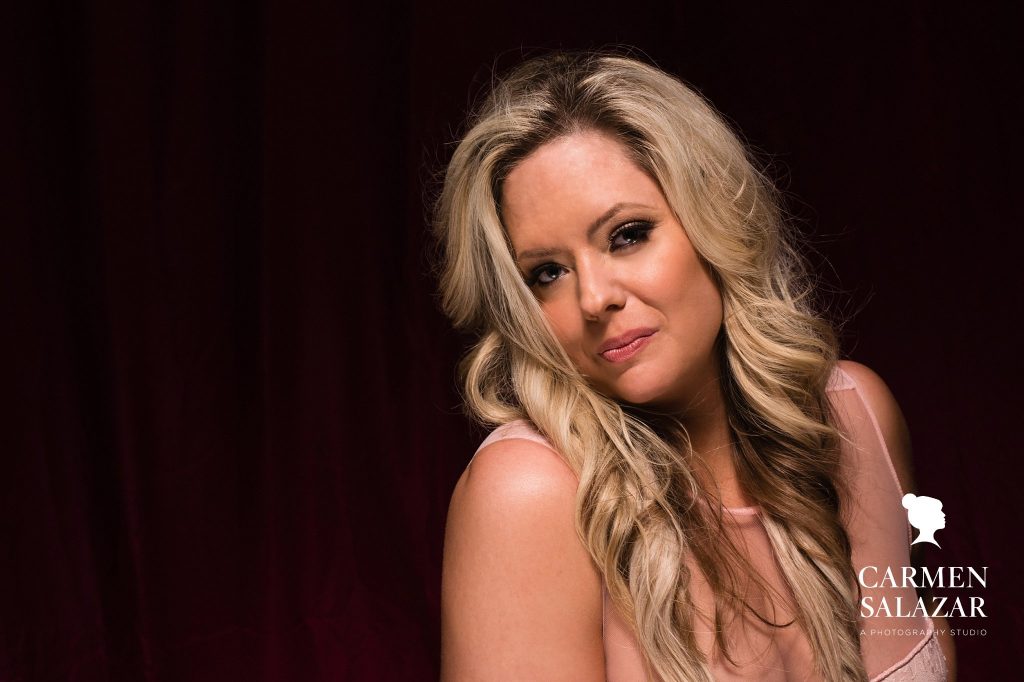 Empowering Women
Boudoir Photography is all about empowering women and boosting their confidence. We help women connect to their bodies, embrace their courage, and see themselves for who they really are.
A day in our studio begins with hair and makeup. One of our talented hair and makeup artists creates the look you are going for. Whether bold, bright, soft, or neutral, we help bring out your natural beauty, so you feel amazing for your boudoir session.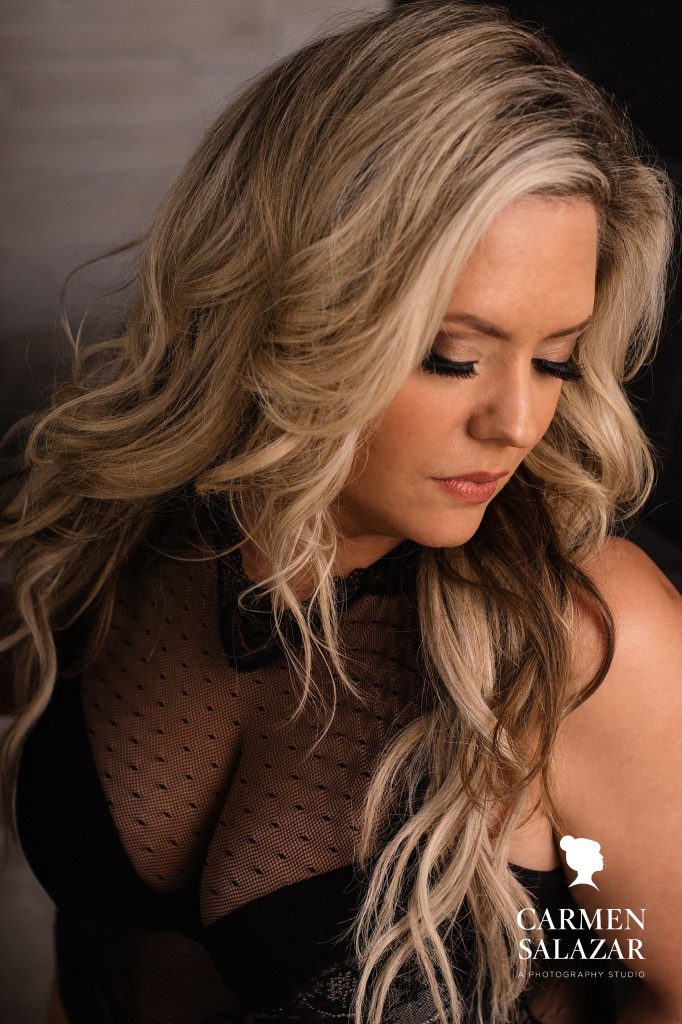 Time of Exploration
Next, the photography session portion of the boudoir experience provides a time of exploration, experimentation, and releasing all that no longer serves. The photo session is life-changing for many women as they step out of their comfort zone to try something new.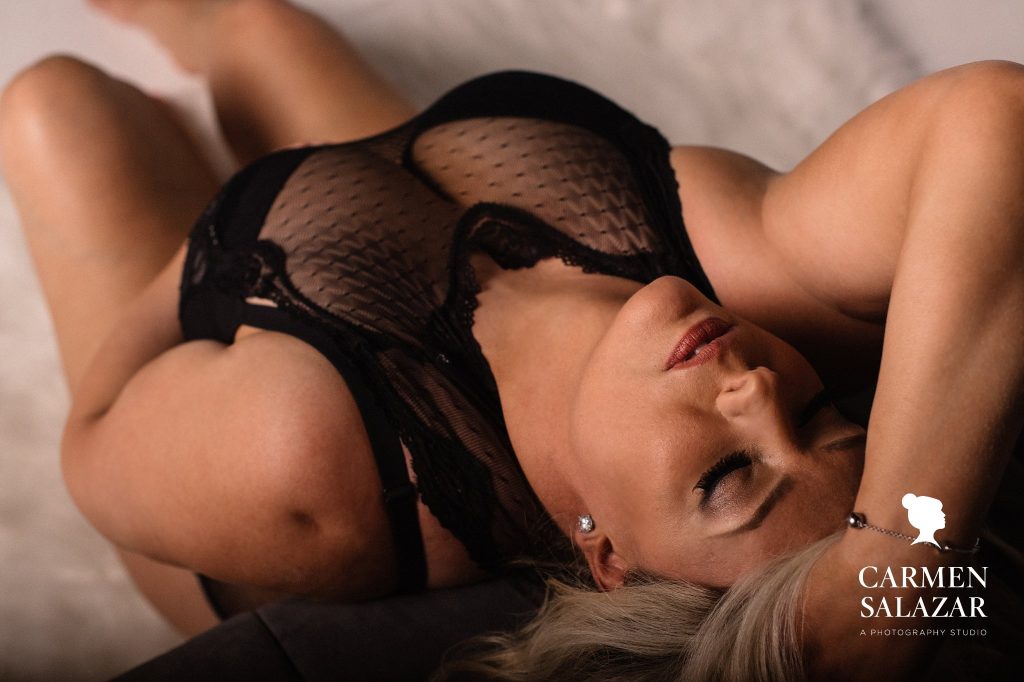 On the Big Screen
The true transformation occurs when our clients see their portraits for the first time on the big screen. At Carmen Salazar Photography, you view your images on the same day as your boudoir session! As a result, you know exactly how the photos turned out.
The portrait slideshow is a powerful experience for most of our clients as they see for themselves their beauty, strength, femininity, and confidence. The results are instant! The transformation is complete. From entering the studio with nervous energy to leaving the studio confident, our clients are transformed from the inside out as they discovered new things about themselves through the experience.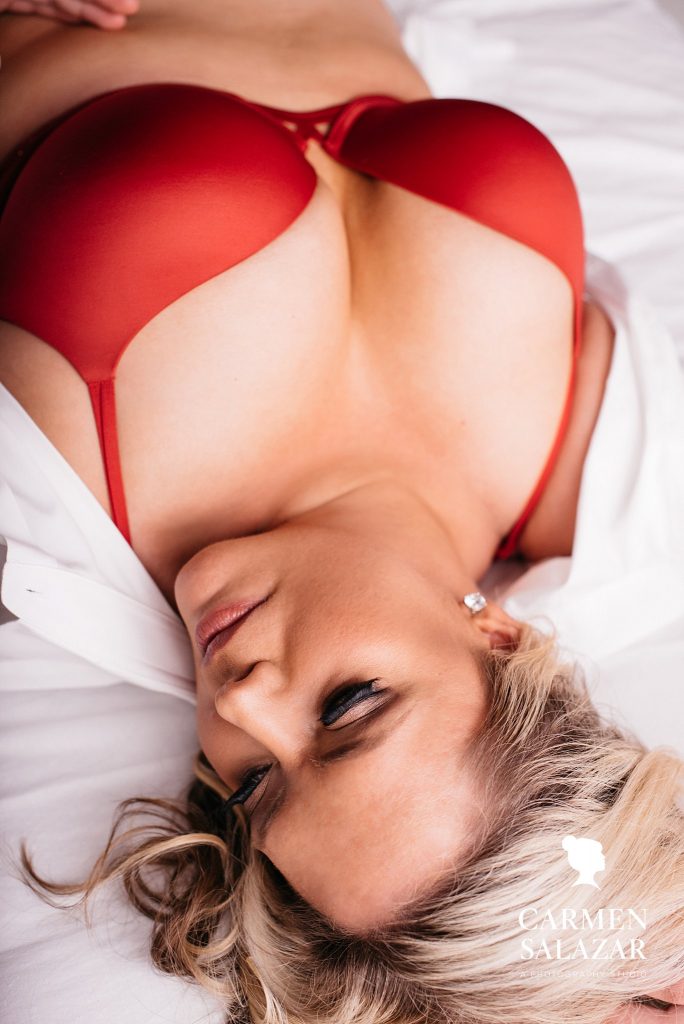 Let Go!
Here's some advice from one of our Boudoir Beauties:
"Do it! Find outfits you feel sexy in. Let go and have fun! I thought I was going to feel shy, but Carmen was amazing! It's worth it – find your beauty."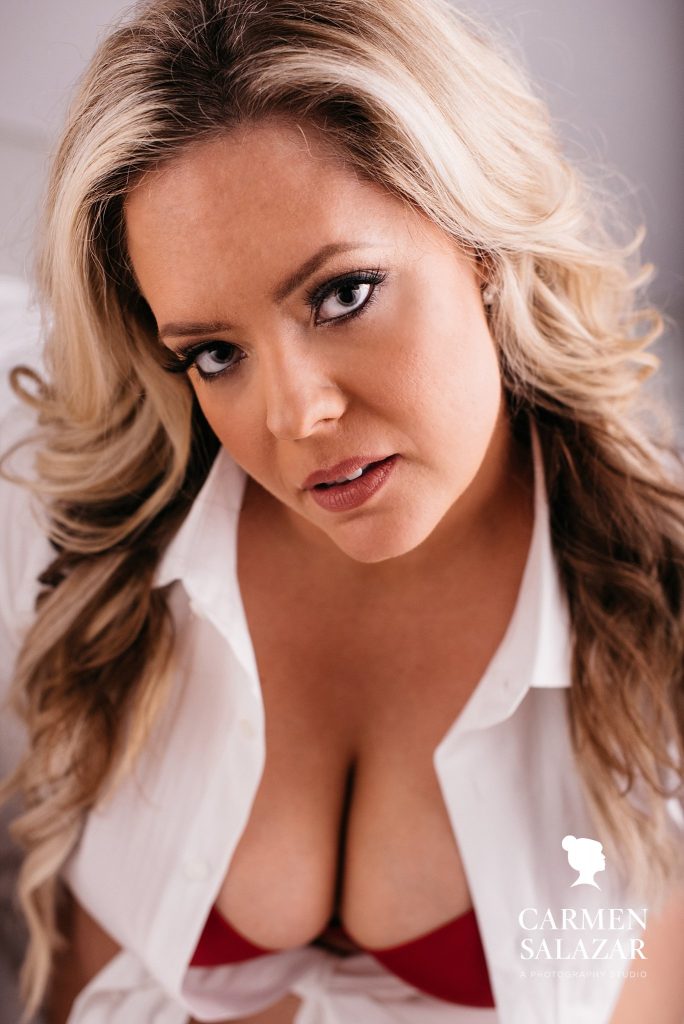 Contact Us
We encourage you to come to our studio, be pampered for the day, find your beauty, view your portraits on the same day, and be transformed!
If you are looking for a boudoir experience with instant results in Sacramento, contact us today! 
Boudoir Photography Sacramento | Sacramento Boudoir Photography