Boudoir Beauty Miss J arrived at Carmen Salazar Photography desiring to gift her fiance with classy boudoir photography. She found herself enjoying the entire experience. Selecting the wardrobe, posing in various sets, and finally choosing the portraits to be included in her artwork all leaned on her creative inclinations. Every aspect of her day was luxurious and designed to accentuate her classy inner and outer beauty.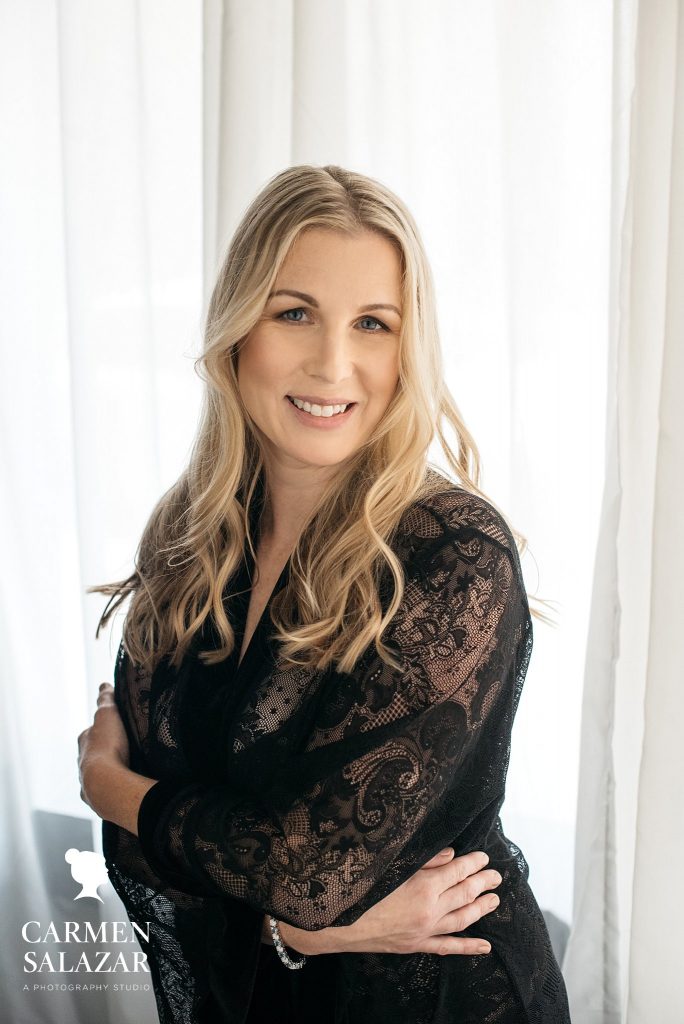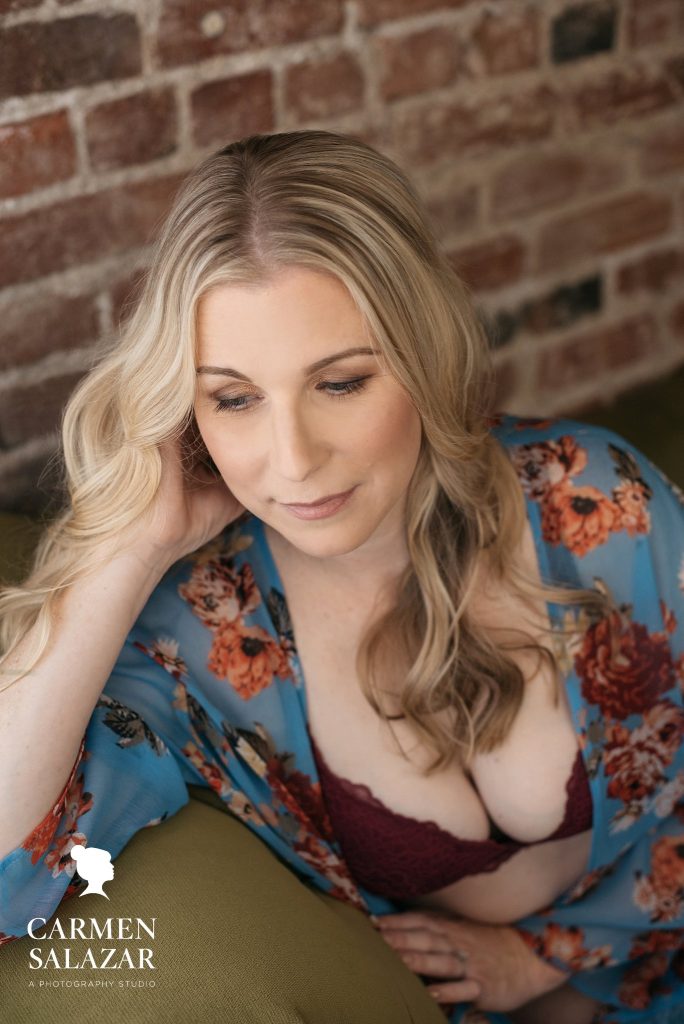 Tips for Classy Boudoir Photography
After her experience at Carmen Salazar Photography, Miss J shared some tips with us for future clients.
Tip #1: Eat breakfast.
The day is both physical and emotional. To be your best and experience the day to the fullest, properly fuel yourself with a good breakfast.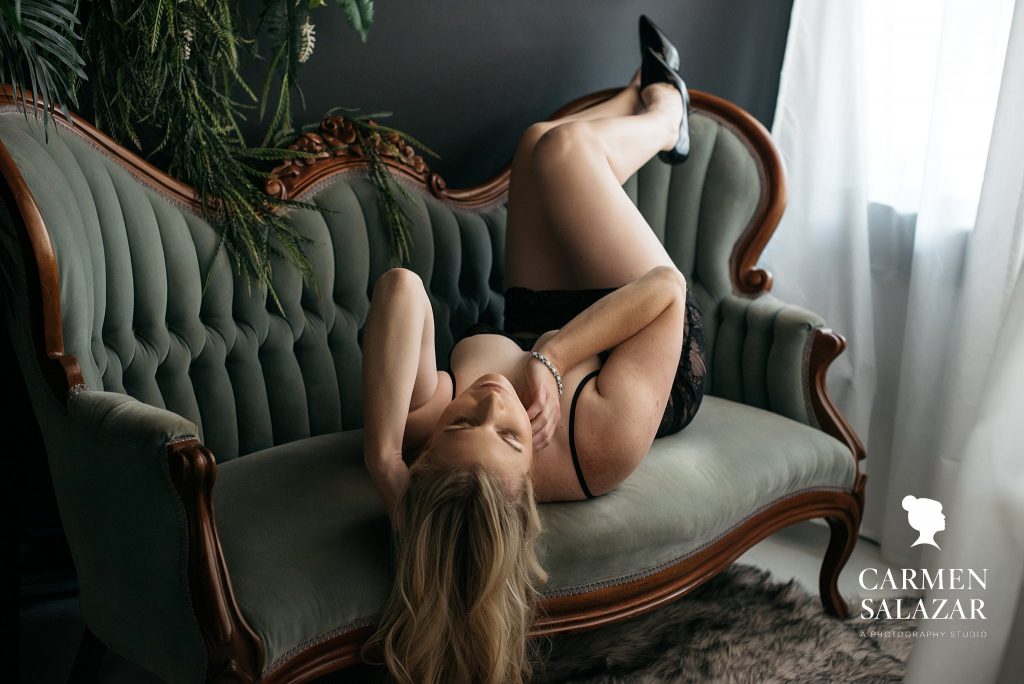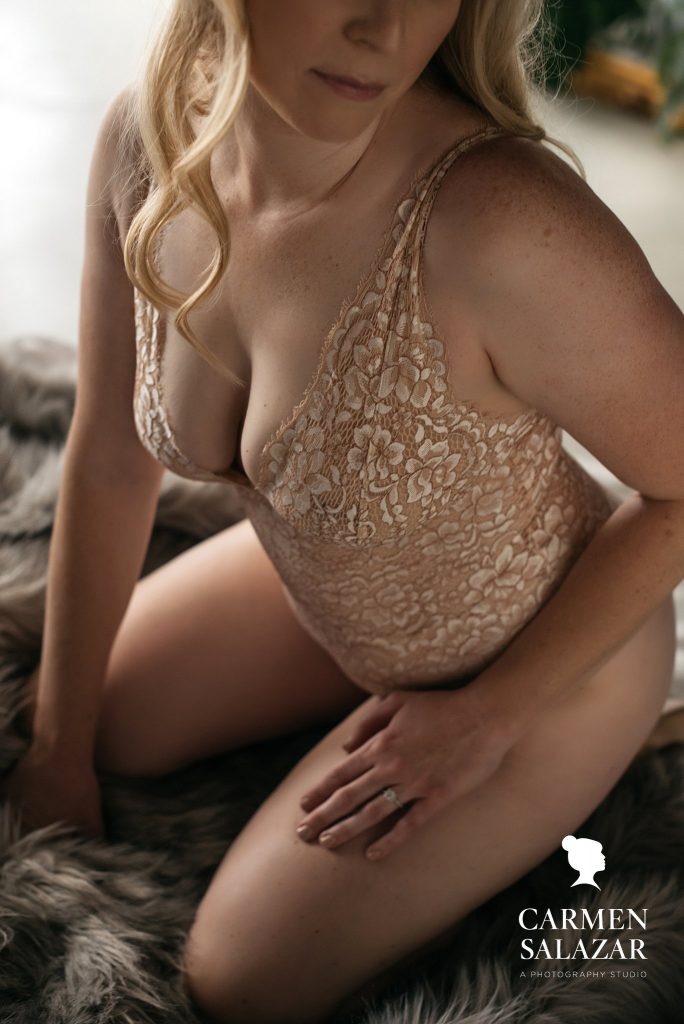 Classy Boudoir Wardrobe
Tip #2: Bring extra wardrobe options.
You never know which wardrobe pieces become your favorite throughout the day. The outfit you thought would be the "go-to" outfit might not strike a chord with you once you are in the studio. Often, the last outfit added to the bag becomes the "star outfit" of the day.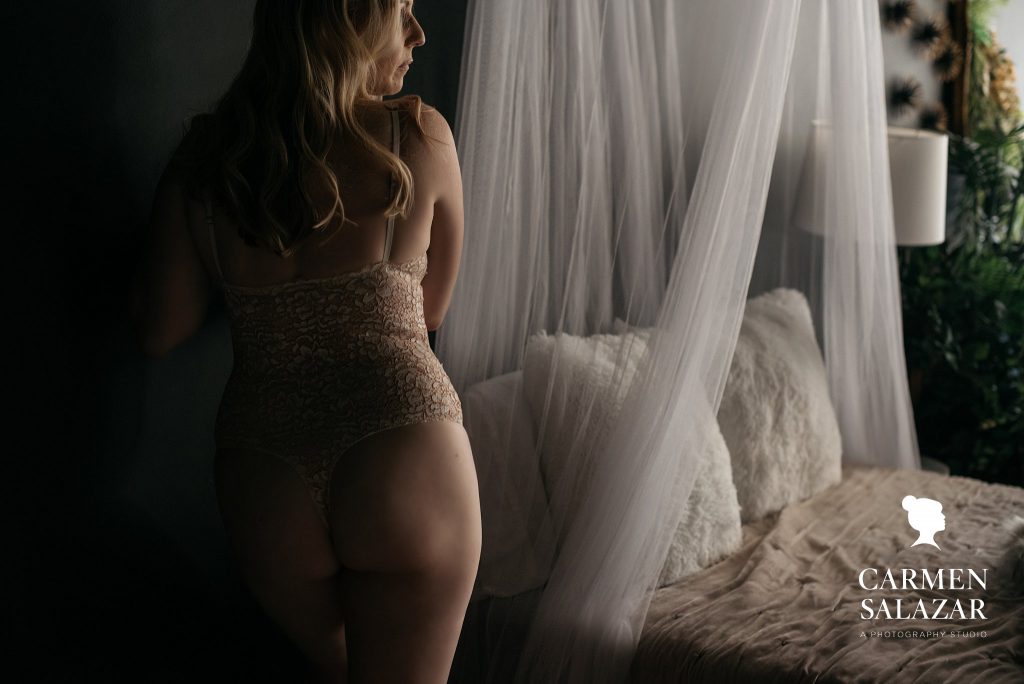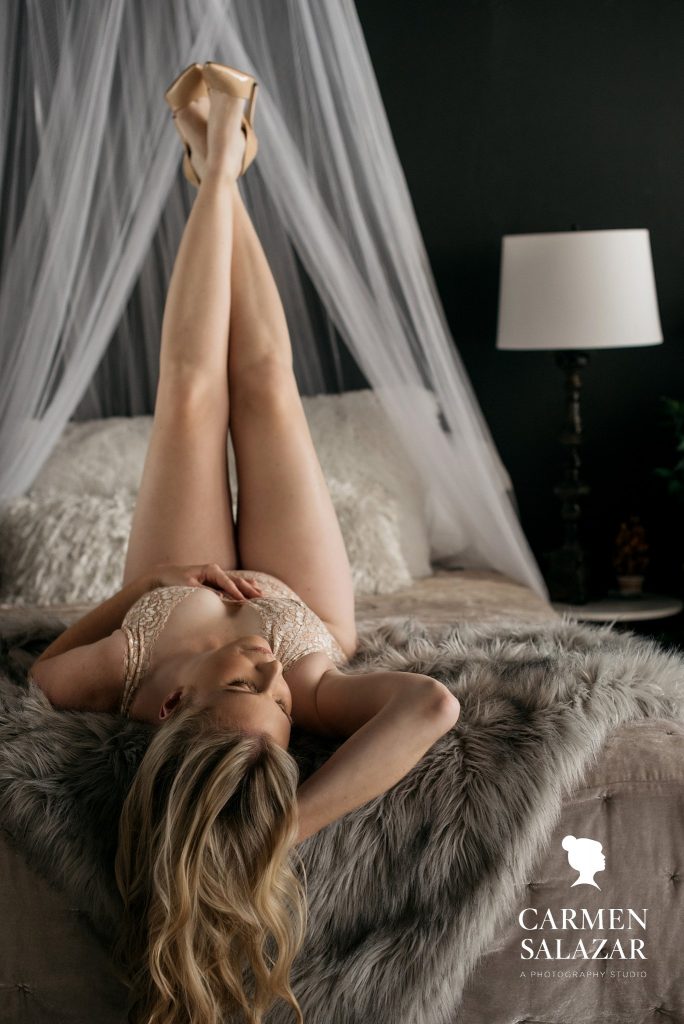 Black Sheer Robe and Lingerie
We love Miss J's final choices that represent her different sides.
She began her session with a sheer black robe and black lacey bodysuit. What a classy look!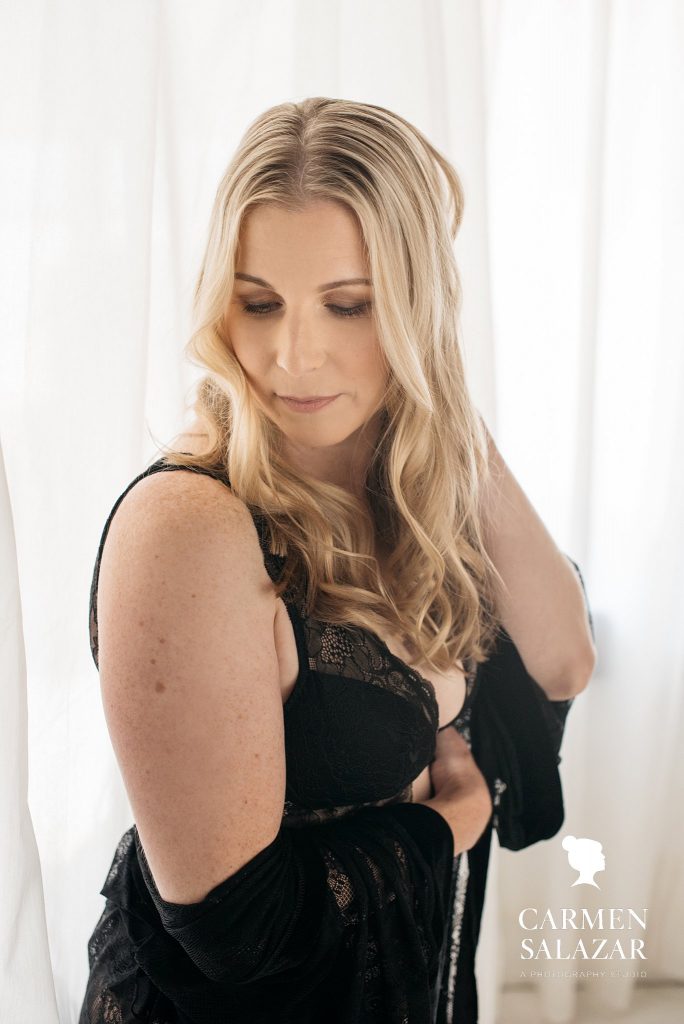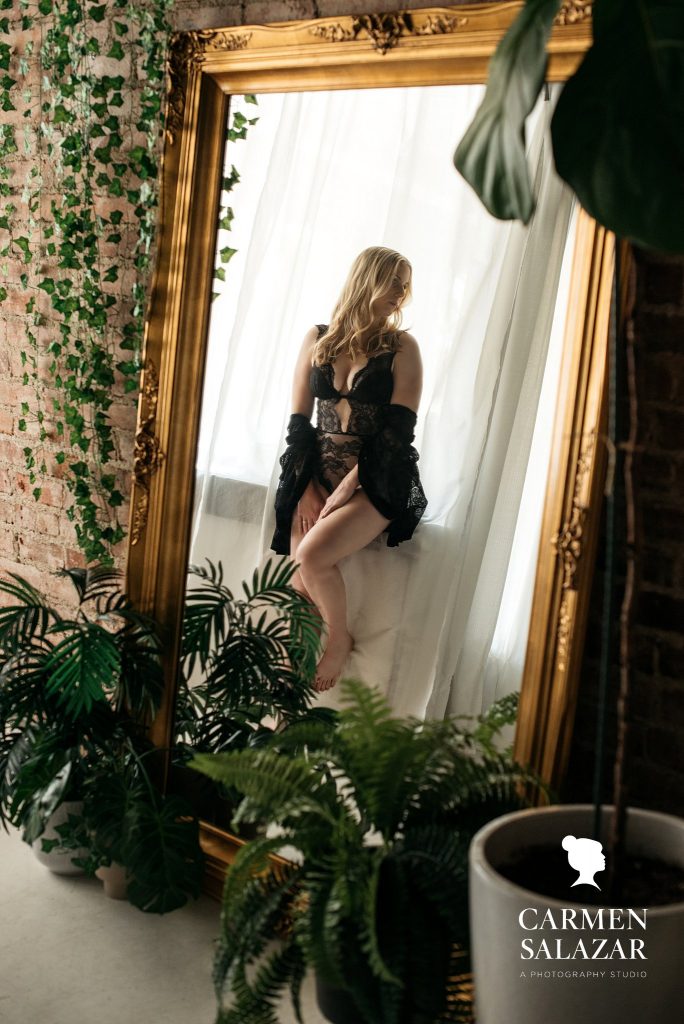 Soft Beige Bodysuit
The light beige bodysuit, with intricate flower details and plunging neckline, matched her skin tone perfectly. This outfit highlighted her softer and more intimate side.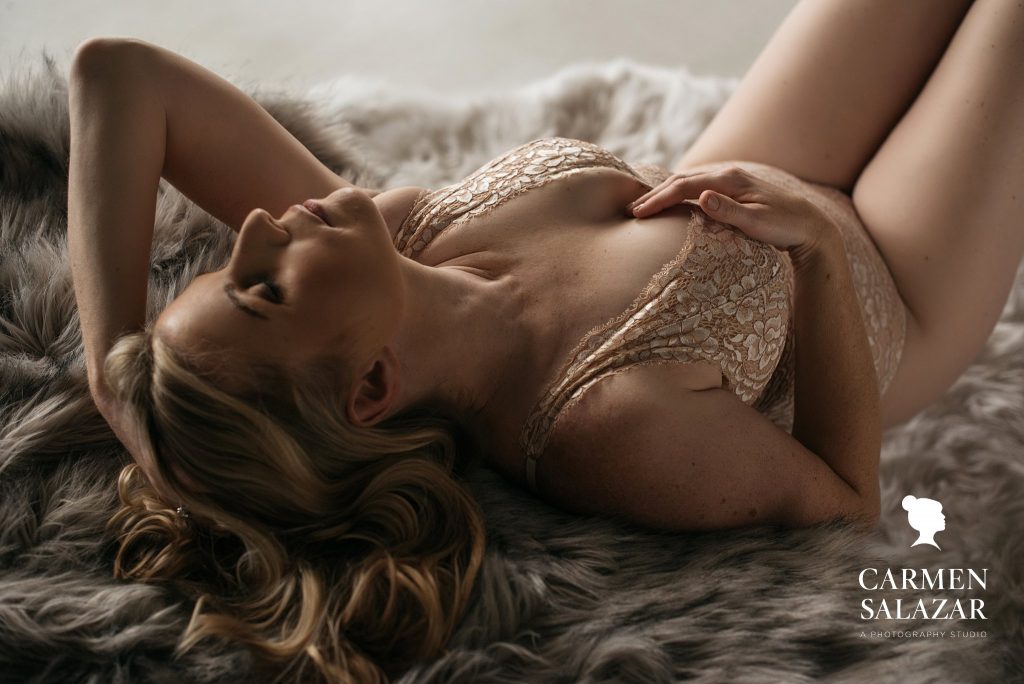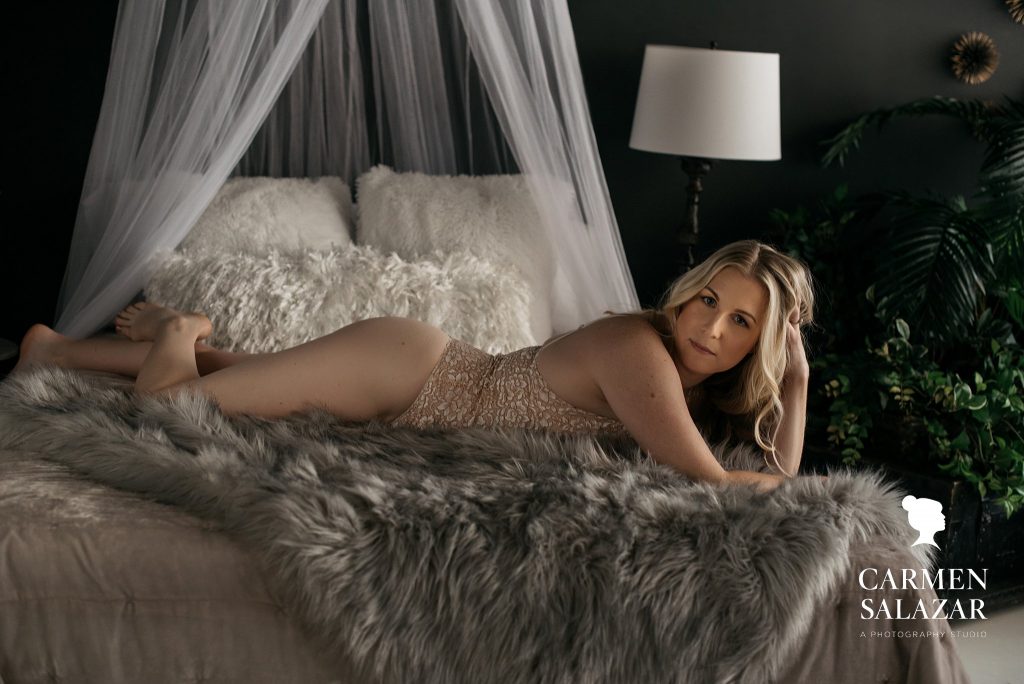 Bold Colors
Miss J went bold with her final look. The burgundy bra and panty set with perfectly paired blue and burgundy floral robe was a stunning way to end a classy boudoir portrait session.
Pairing everything with a pair of heels worked wonders at extending her legs and creating that classy, sexy vibe she was going for!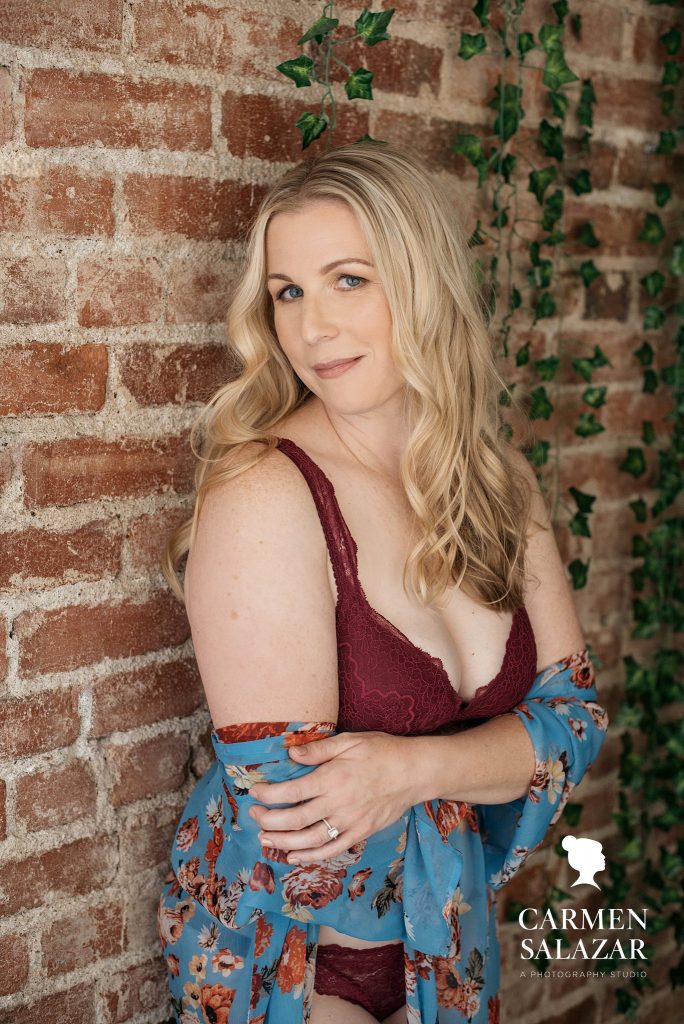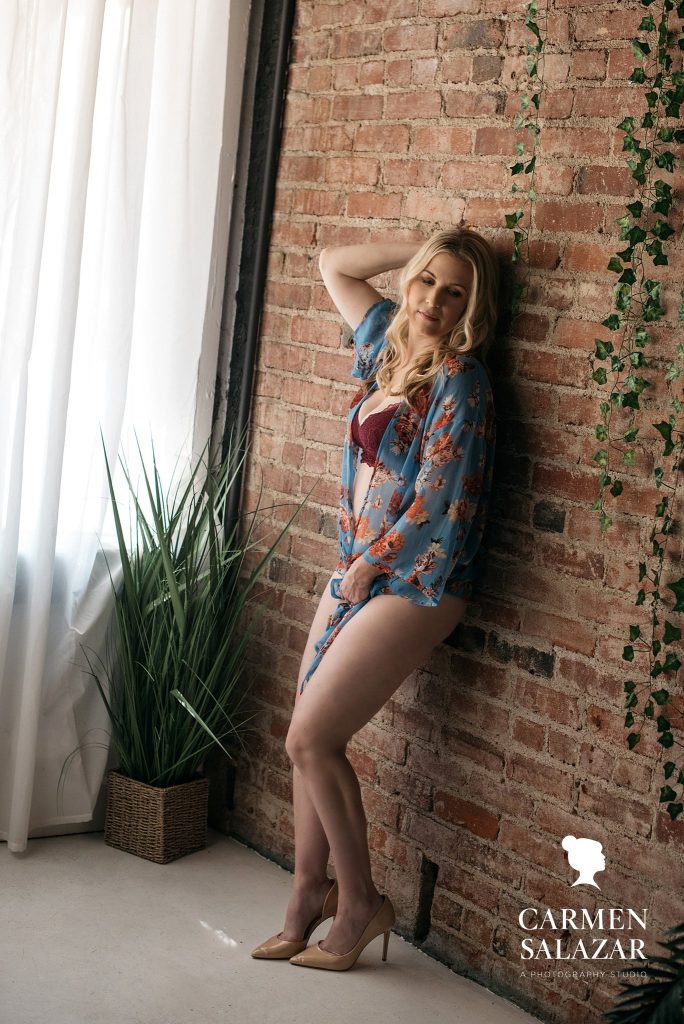 Beauty in Character
Miss J enjoyed her entire day in the studio. In her words, " Everything was pleasant."
After her time in the studio, she shared the following quote with us:
" If there is righteousness in the heart, there will be beauty in the character. If there is beauty in the character, there will be harmony in the home. If there is harmony in the home, there will be order in the nations. When there is order in the nations, there will be peace in the world."
– Confucius
We see the beauty in YOU, Miss J. Thank you for sharing it with us!