Boudoir photography is the perfect way to celebrate your body and feel empowered in your own skin. But before you book a session, it's important to get into the right mindset. After all, it can be nerve-wracking to put yourself out there and bare it all. At Carmen Salazar Photography we want you to feel ready physically, emotionally, and mentally.  
With that goal in mind, here are four tips to prepare your mind for an empowering boudoir photography session.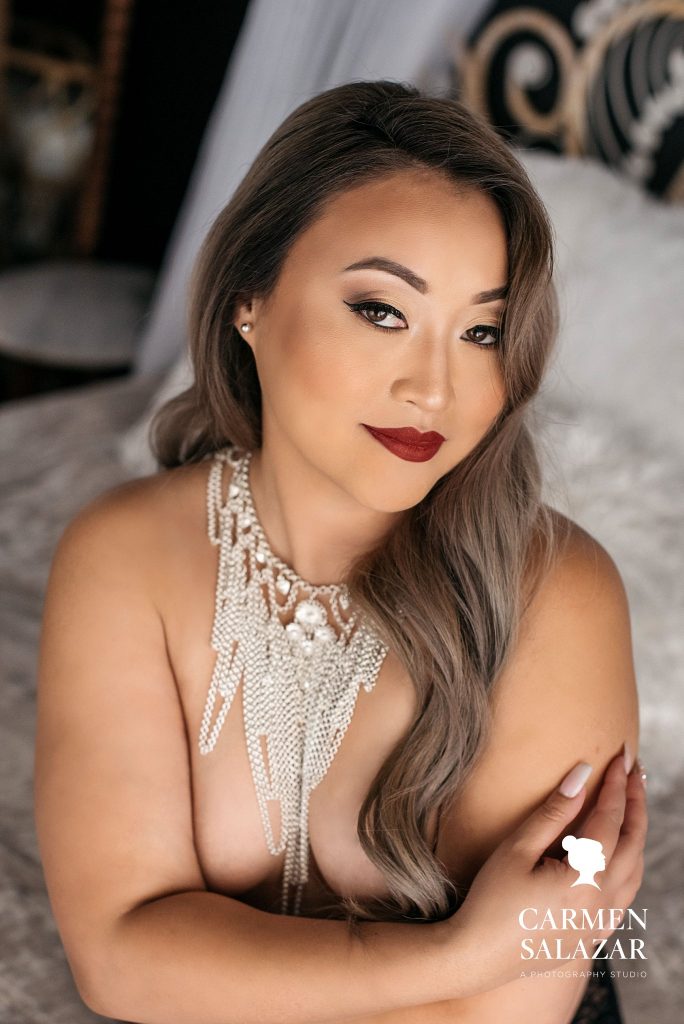 Be Open Minded
The most important thing you can do for yourself is to be open-minded. This means being open to new experiences and trying things that may be outside of your comfort zone. Be open to trying new things and exploring your own sensuality. This is your time to let go of any preconceived notions you have about what is "sexy" or "appropriate." It's important to remember that our team is there to guide you and make you feel comfortable. Carmen will use her expertise to guide you in poses and styling that will flatter your unique body type and personality.  Remember, we will never ask you to do anything that makes you feel uncomfortable or unsafe.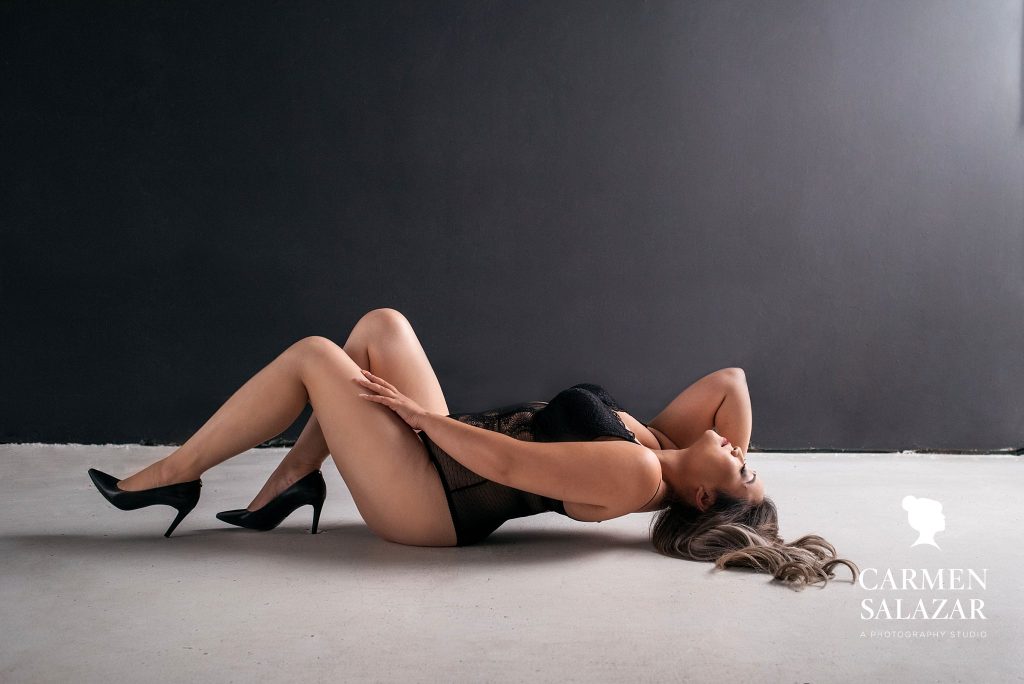 Be Willing To Live In The Moment
Another important mindset hack is to be willing to live in the moment. A boudoir session is a perfect opportunity to practice being present in the moment. Instead of worrying about how you look or what other people will think, focus on enjoying the experience. Let go of any expectations you have and simply savor the moments as they unfold. The more present you are, the more fun you'll have—and that will show in your photos.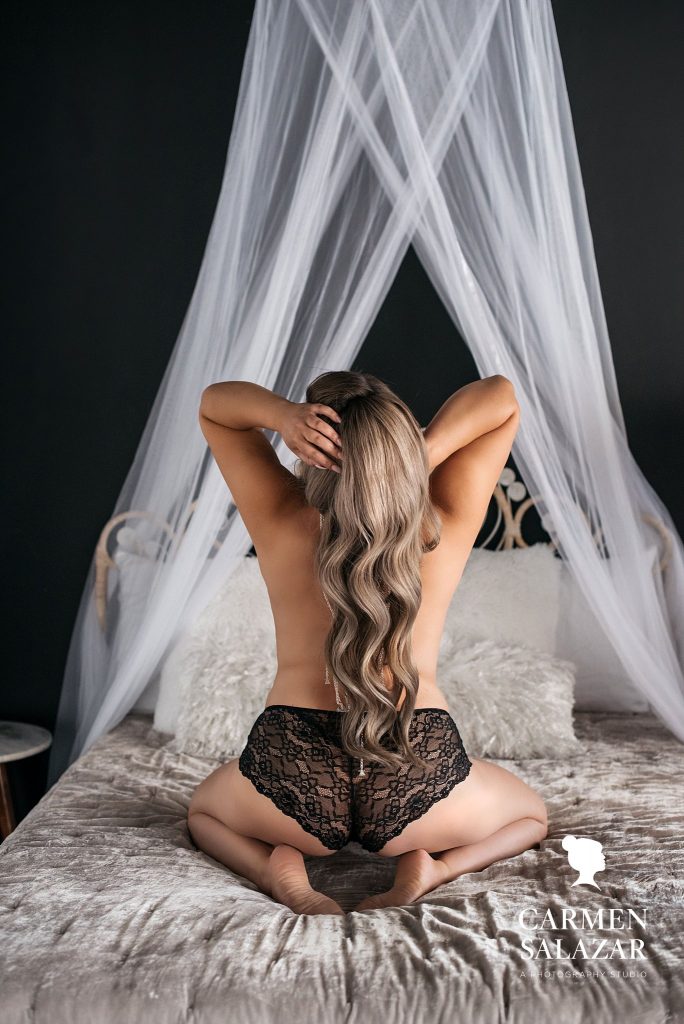 Embrace Yourself
Boudoir photography is all about celebrating your body, so it's important that you embrace yourself—flaws and all! This doesn't mean that you have to love every single inch of your body (though we hope you do!), but it does mean that you should accept yourself for who you are. Once you do that, we guarantee you'll feel more confident in front of the camera.
Remember, this is YOUR time to shine! So don't be afraid to show off your quirky sense of humor or that little bit of extra padding around your waist. Carmen will help you feel comfortable and look amazing no matter what shape or size you are.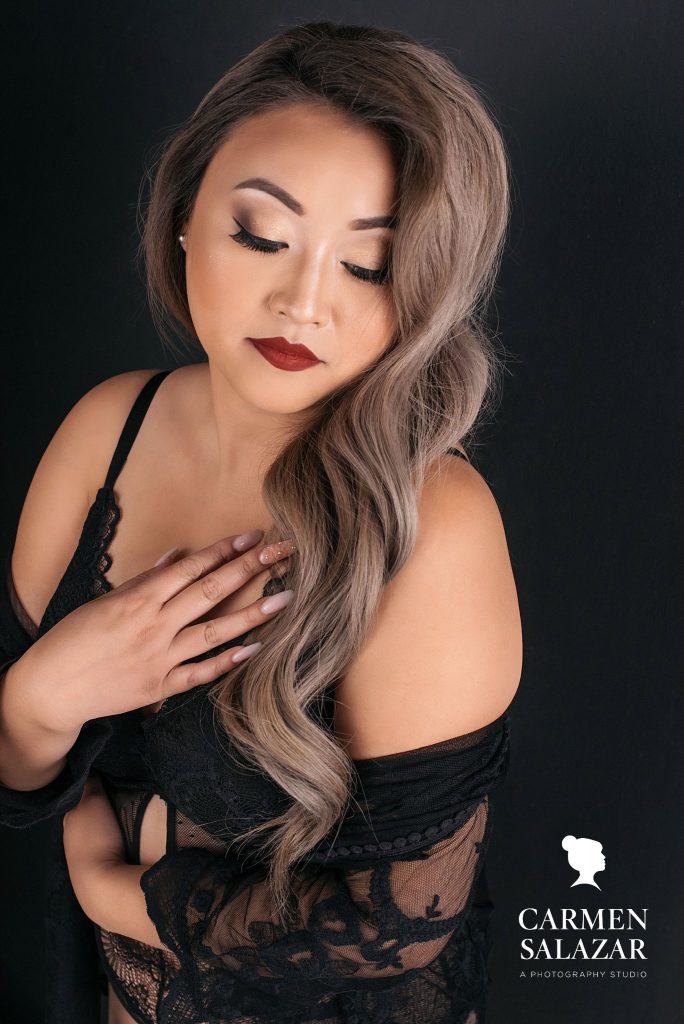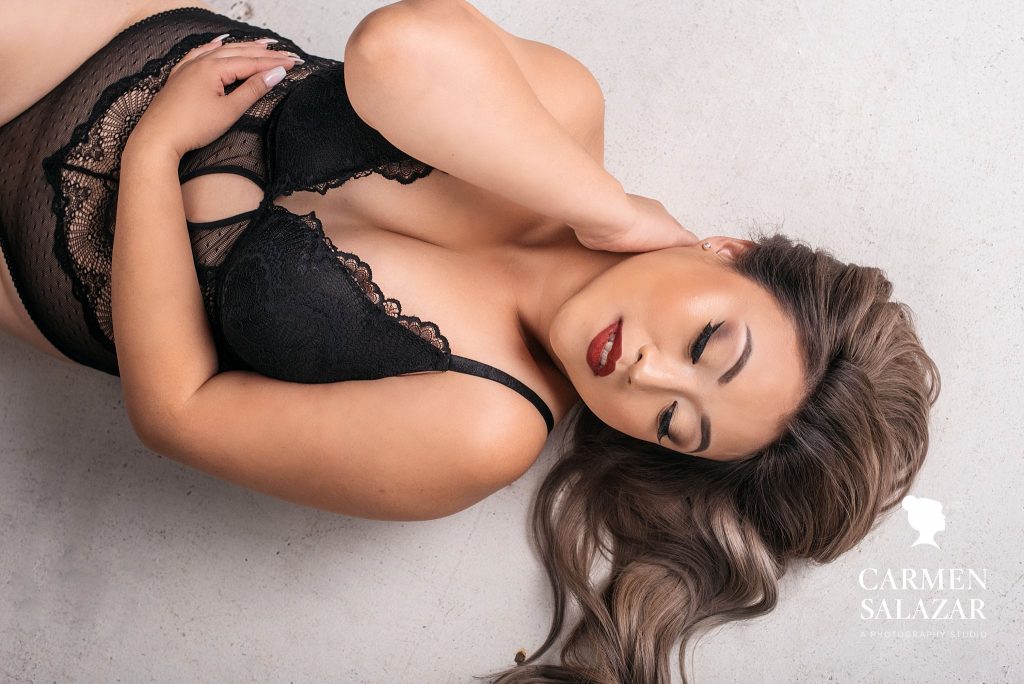 Give Yourself Permission To Play, Explore, And Try New Things
Finally, give yourself permission to play, explore, and try new things during your boudoir session. This is your time to experiment with different poses, props, and outfits. This is YOUR time to let loose and have some fun! Give yourself permission to experiment with your sensuality in a safe and supportive environment. Whether you're trying something new for the first time or just rediscovering parts of yourself that you've been neglecting, a boudoir photography session is a judgment-free zone where anything goes. Don't be afraid to let your personality shine through! The more fun you have, the better your photos will be.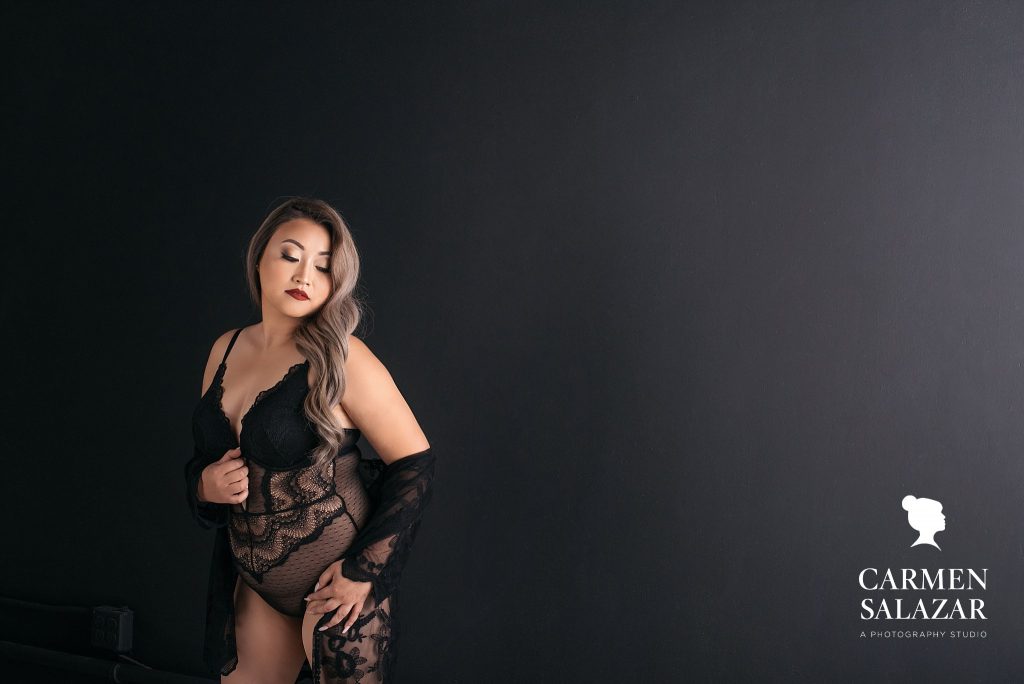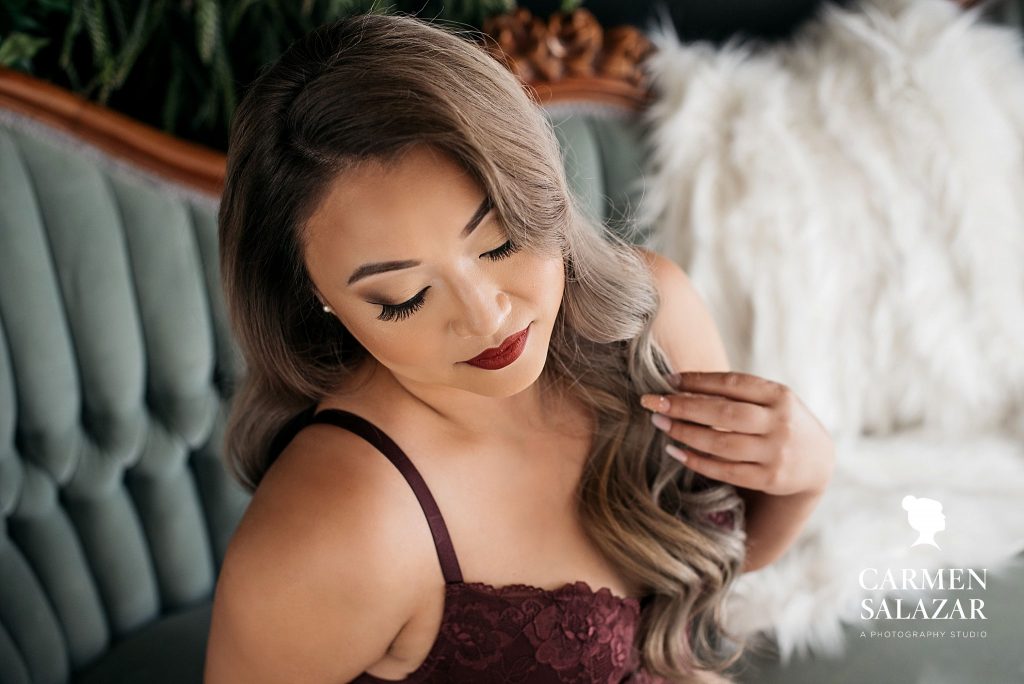 What Are You Waiting For?
Boudoir photography is a unique opportunity to explore your sensuality in a safe and supportive environment. By keeping an open mind, living in the moment, embracing yourself, and giving yourself permission to play, explore, and try new things, you can maximize your experience and create beautiful memories that will last a lifetime.
If you keep these four mindset hacks in mind, we guarantee that you'll have an empowering boudoir photography session that celebrates your unique self. So what are you waiting for? Trust me—you're going to look amazing!
Sacramento Boudoir Photography | Boudoir Photography Sacramento