"I have body image insecurities."
At the beginning of their boudoir photography sessions, four women from different walks of life mentioned feeling insecure with their bodies. Despite these feelings, they courageously arrived at our studio, Carmen Salazar Photography, located in Roseville, CA, ready for a transformational portrait experience.  
The stories of these three women are not unique. No matter the age, size, or demographic, most women we serve admit to feeling insecure about their bodies.
We believe it is time for that to stop! It is time for women to rise up and embrace their beautiful bodies.
In this post, we will help you overcome body image insecurities in 4 simple steps.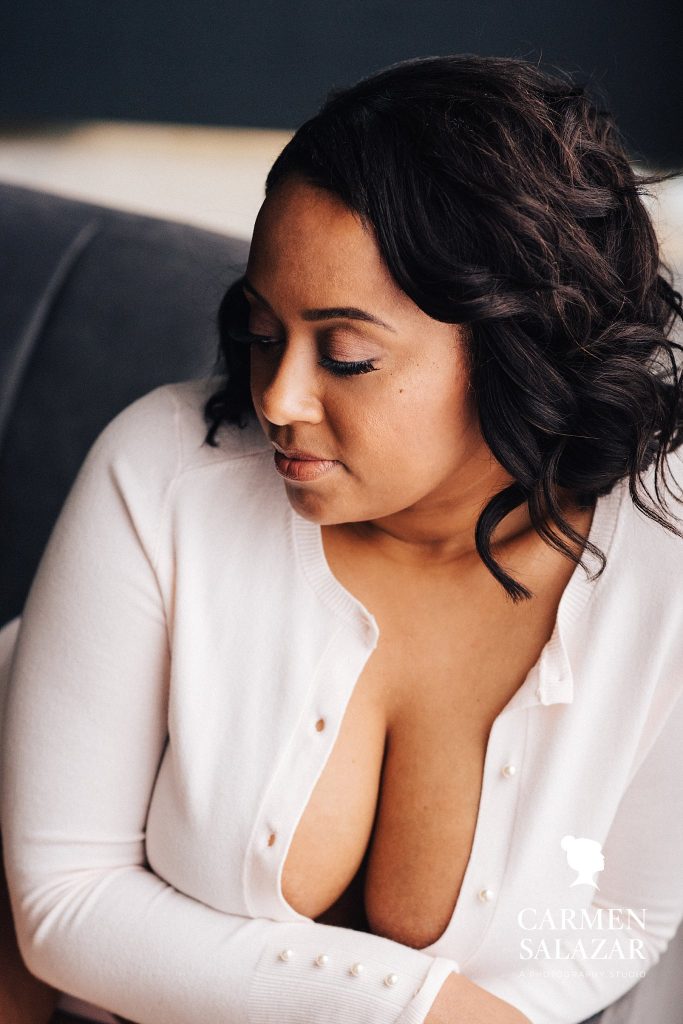 1. Stop Comparing
First of all, stop comparing yourself to others! We are all uniquely beautiful. There is no ONE beauty standard we must adhere to. Beauty standards are always changing. With a constantly moving target, chasing after that standard will do more harm than good to your mental and physical body.
Instead, embrace your particular form of beauty. Can you imagine how boring the world would be if we all looked the same? Consider the beauty of trees. No two trees grow alike. It is their variations that make them so intricately beautiful.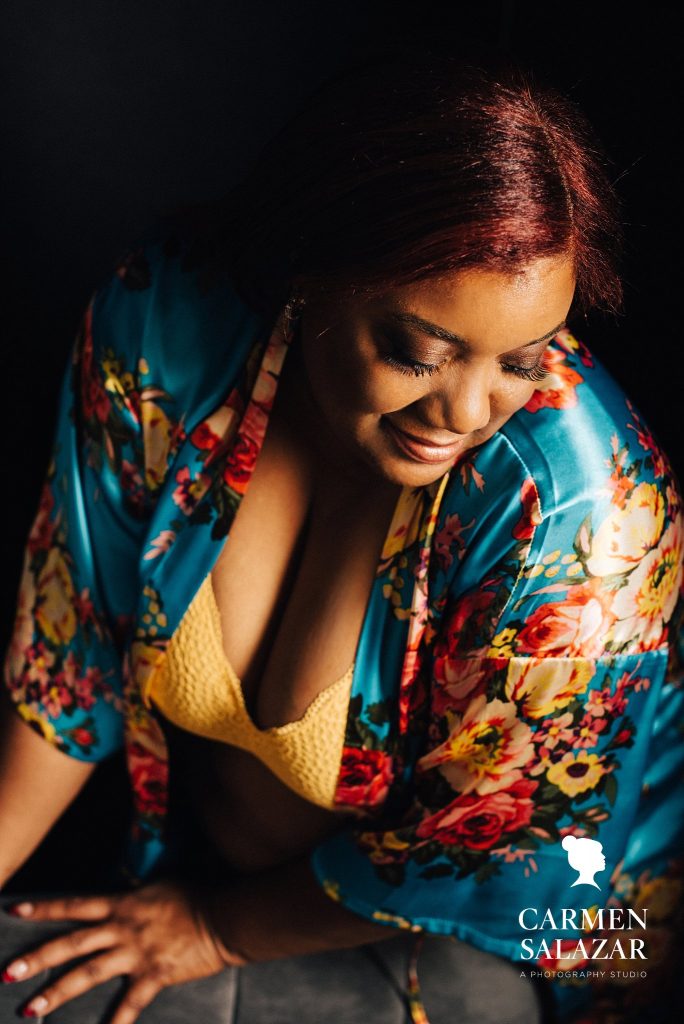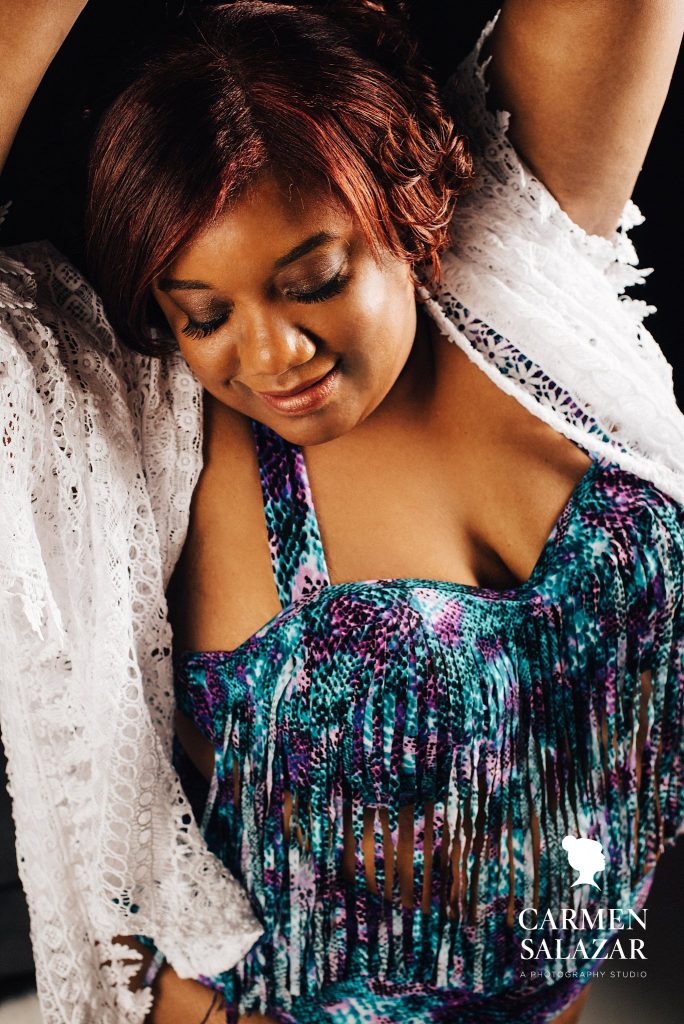 2. Practice Gratitude
Develop a gratitude practice for your body. Honor your body for what it has seen, done, experienced, and overcome. Thank your body for showing up for you every minute of every day.
Ground into the present moment, knowing you are just who you need to be now. You are not your past or your future. Your Body is ever-changing. It cannot be what it once was, and that's okay! It deserves to be celebrated now, not when/if you accomplish certain things with it.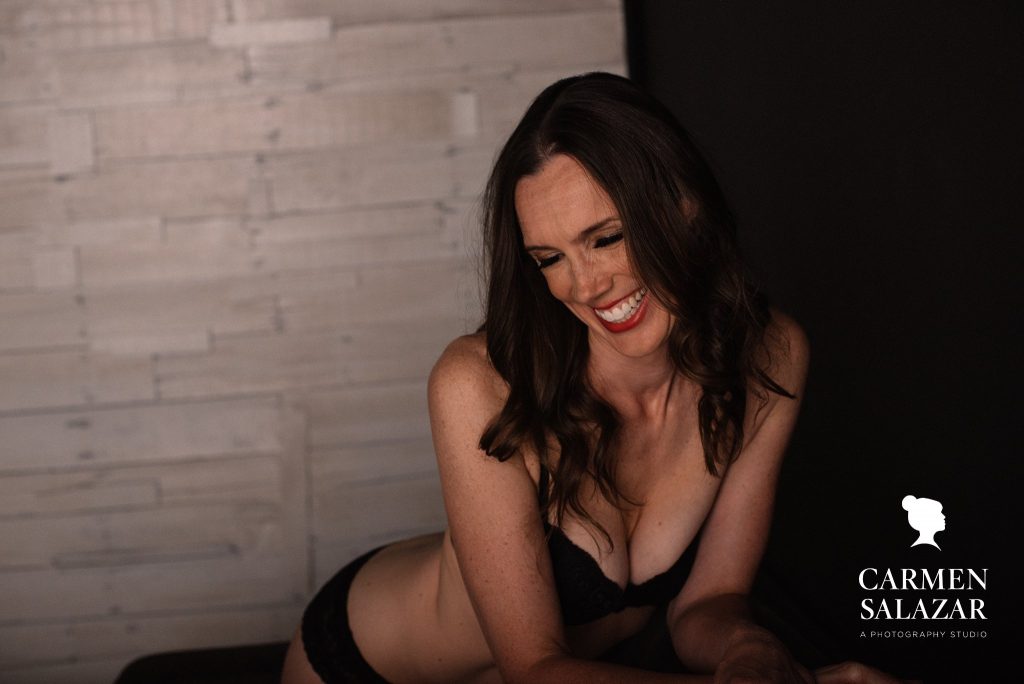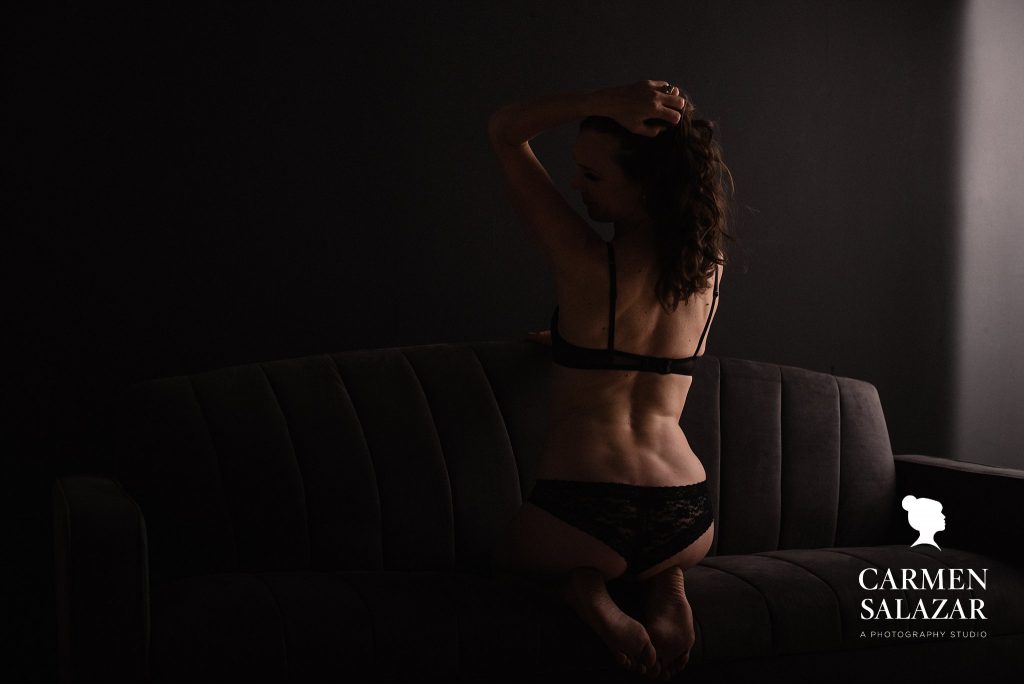 3. Practice Non-Judgmental Observation
To begin to shed negative and limiting beliefs about your body, try this exercise. Take a few minutes each day to look at yourself in the mirror. I mean, really look. Don't just look while applying makeup or brushing your teeth. Take a few minutes to stand and look at yourself.
Notice your features without judgment. Accept what is, lean into the gratitude mentioned above, and see yourself for who you are. Slowly increase the length of time you observe yourself while also decreasing the amount of clothing you wear as you continue to practice this exercise. If nakedness is difficult for you, start fully clothed while noticing your facial features.
If you sense judgment rise up, choose to thank your body for serving you as it has. Repeat a self-affirming mantra to yourself, such as, "I am strong." "I am beautiful." "Thank you body for serving me." With continued practice, your body image insecurities will wash away and you will be left with love and gratitude for your body.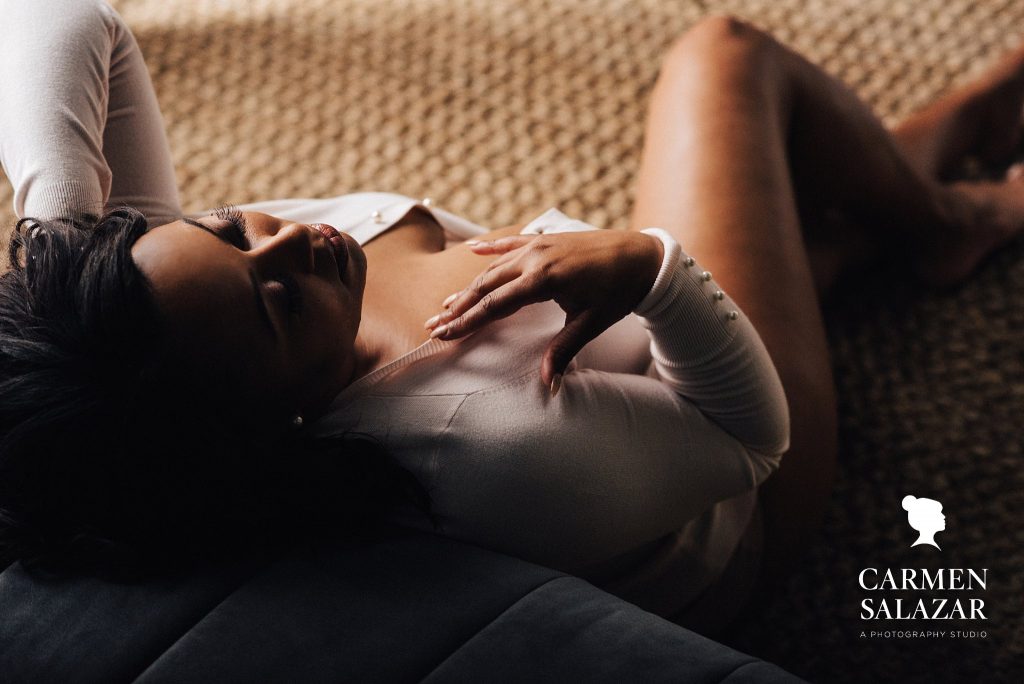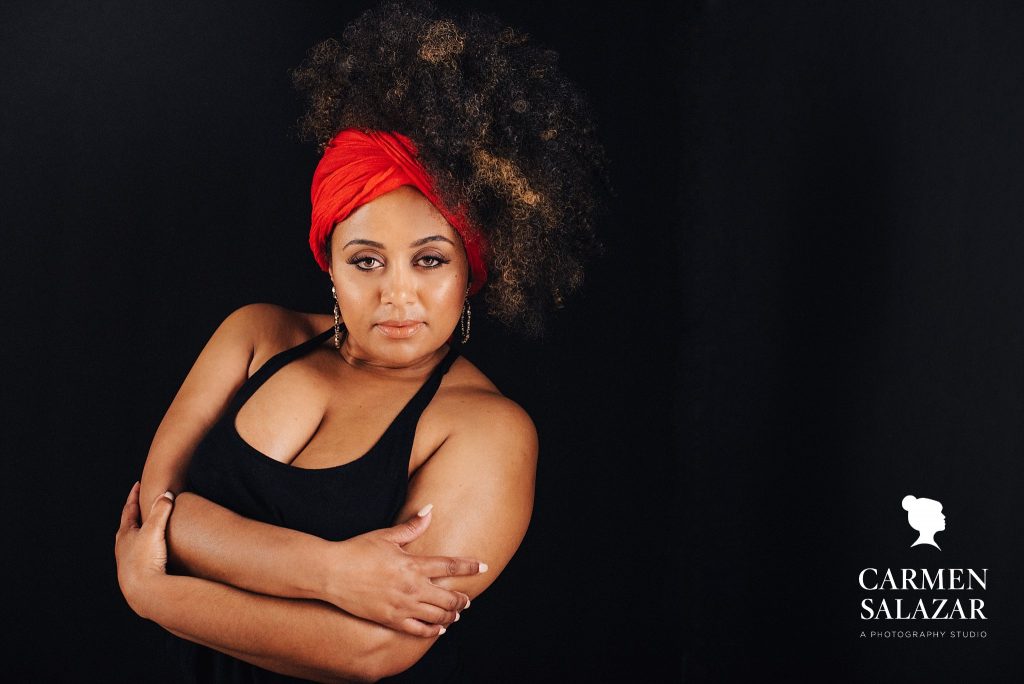 4. Schedule Boudoir Photography Experience
Schedule a boudoir photography experience with a trusted photographer. The opportunity to see yourself through the lens of a skilled photographer's camera is like non-other. As you see your portraits, you will literally see yourself from angles you have never seen before. Think about it, we can only see ourselves from the angle of our own eyes, through a mirror, or through other's pictures. Let's admit it, those angles might not be the most flattering.
With an experienced boudoir photographer, like Carmen, you can be guaranteed to see yourself in ways you have never before seen yourself. Through professional hair and makeup created to help you look like your authentically best self, wardrobe styling, and posing guidance, your body and your spirit will have no other choice but to shine. The experience is truly transformational. After a boudoir session, you will feel more confident, embodied, empowered, and ready to love and appreciate yourself and your body in ways previously unimaginable.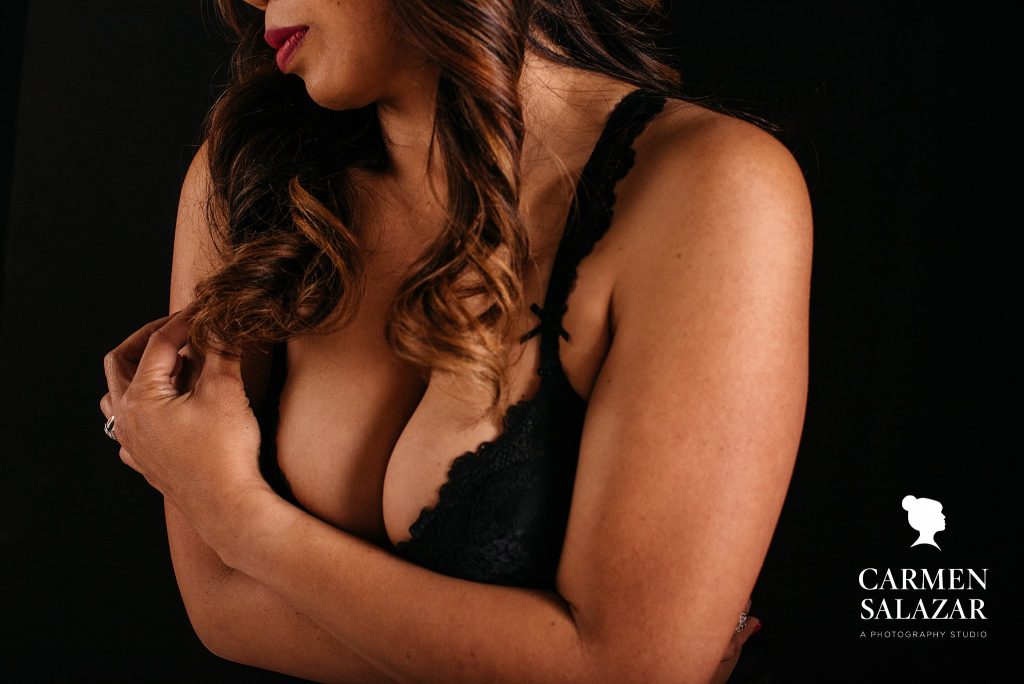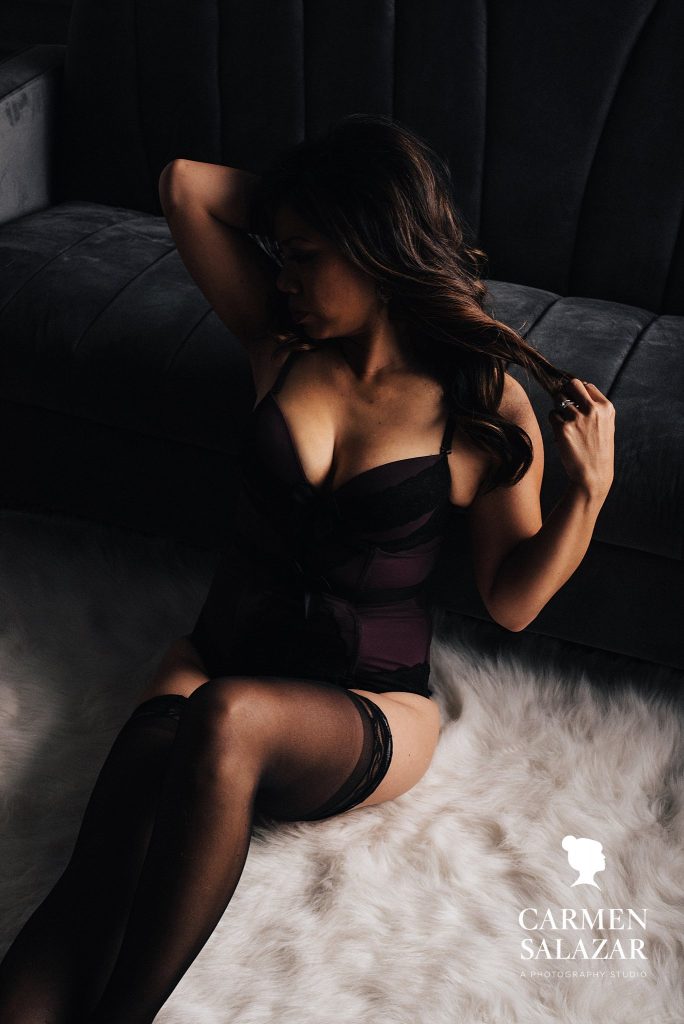 Overcome Body Image Insecurities
You can overcome body image insecurities with these 4 simple steps that address both your inward and outward realities. As you change the way you think about yourself, you will begin to view your body differently. When begin to view your body differently, you will change the way you think about yourself. The two are inextricably linked and feed one another. To overcome your insecurities, you must start somewhere. Where will you start?
If you are ready to overcome body image insecurities through boudoir photography, contact us today!  
Our team is here, ready and excited, to help you celebrate your unique beauty, embolden your feminine spirit, ignite your confidence and celebrate who you are in this very moment!
Sacramento Boudoir Photography | Boudoir Photography Sacramento