Do you know what mood you want to set in your boudoir photography session? Whether it is sultry and suggestive or fun and flirty, Carmen Salazar Photography, located in history Roseville, CA, has the boudoir photography sets to help you create your desired mood.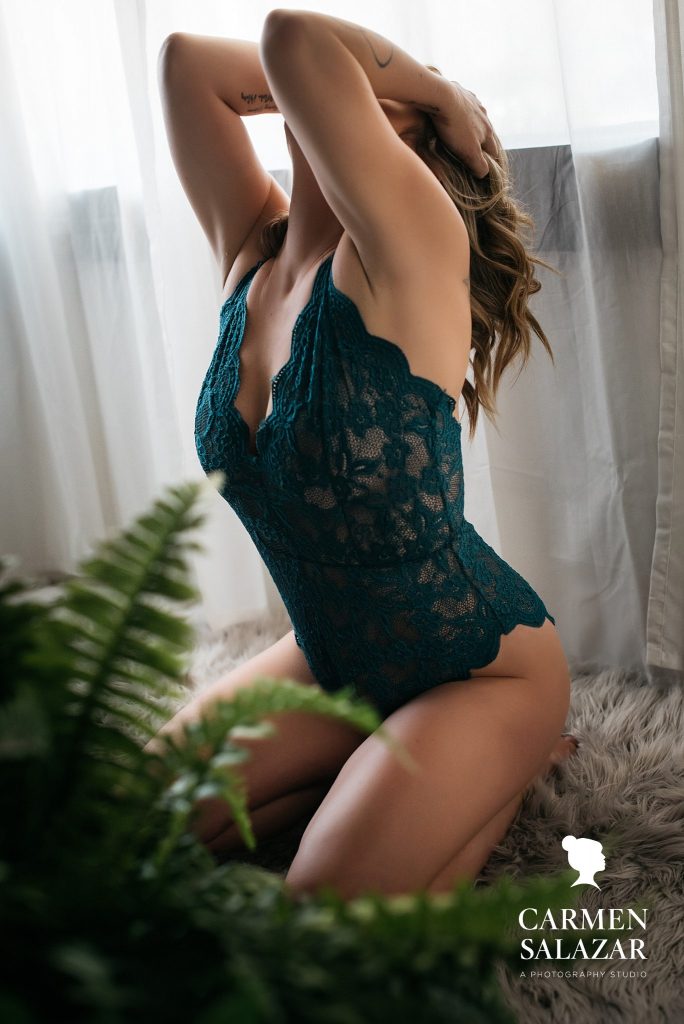 Vintage Glam with a Vintage Vanity Set
If you love the "Vintage Glam" vibe, we've got you covered with several different options! Boudoir Beauty, Miss C, paired a modern neon-peach panty and bra set with our Vintage Vanity Set evoking a modern and sexy noir vibe.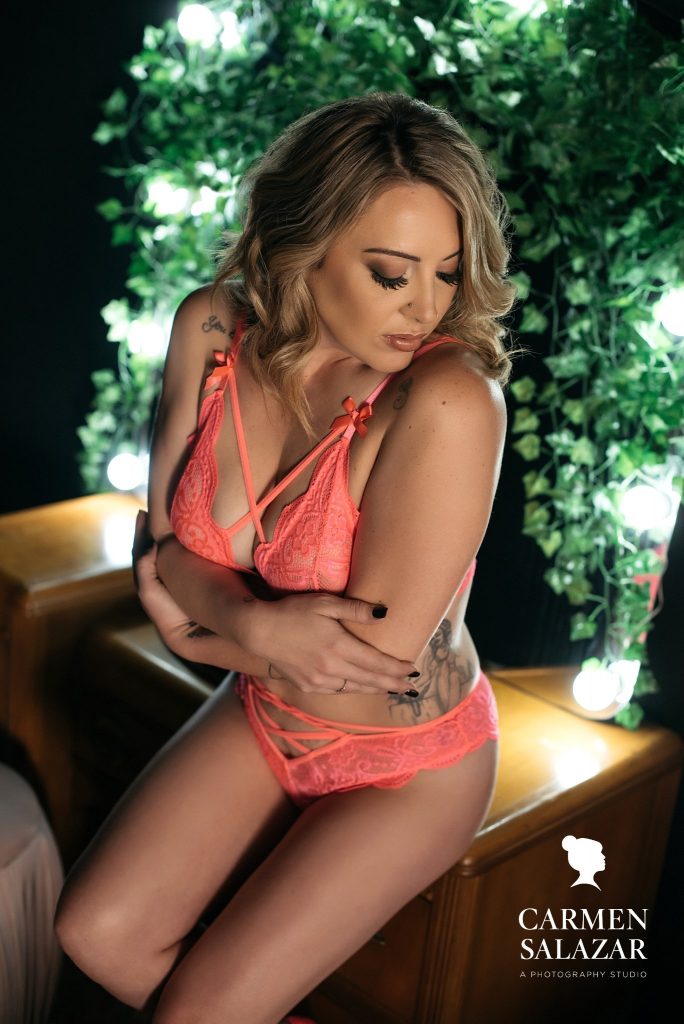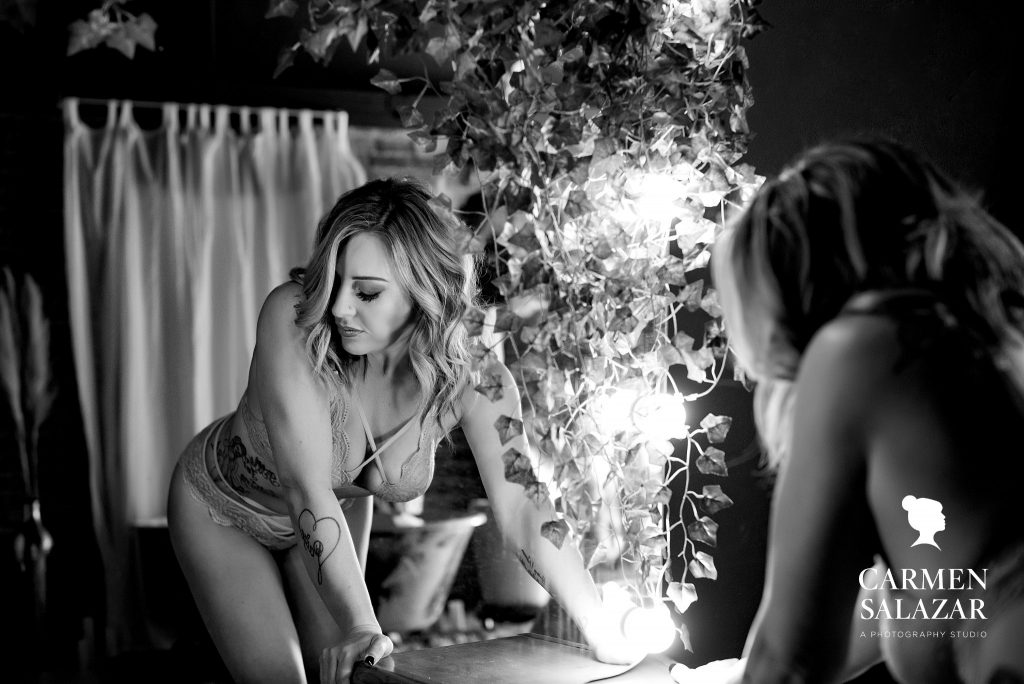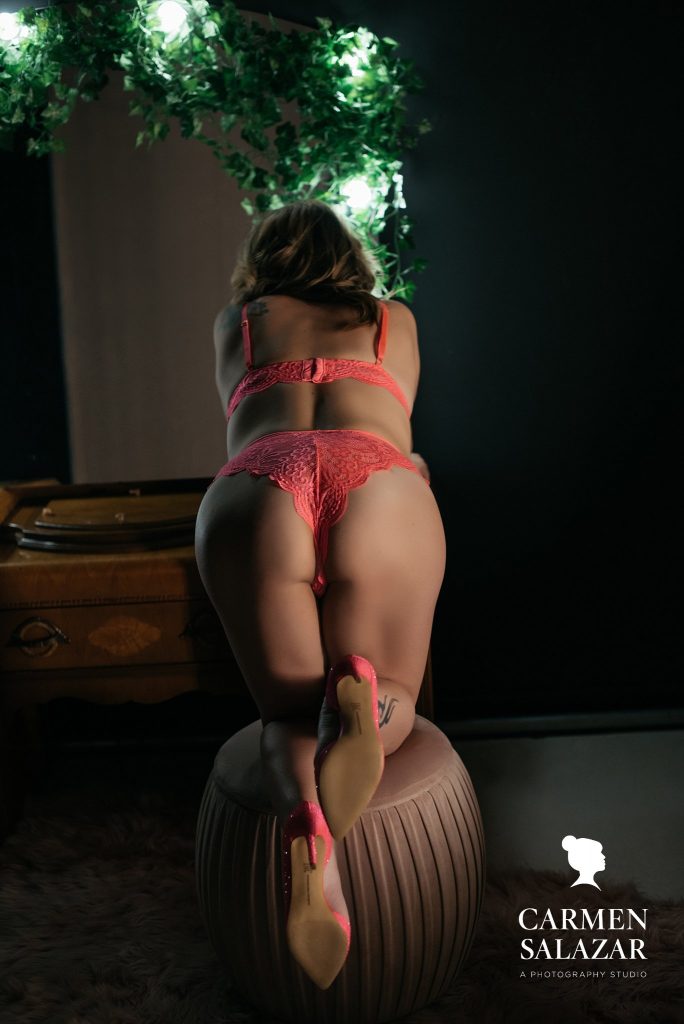 Vintage Glam with a Vintage Mirror
Continuing with the vintage glam mood, try posing with a full-sized vintage gold mirror! Nothing says "decadent glam" more than this mirror!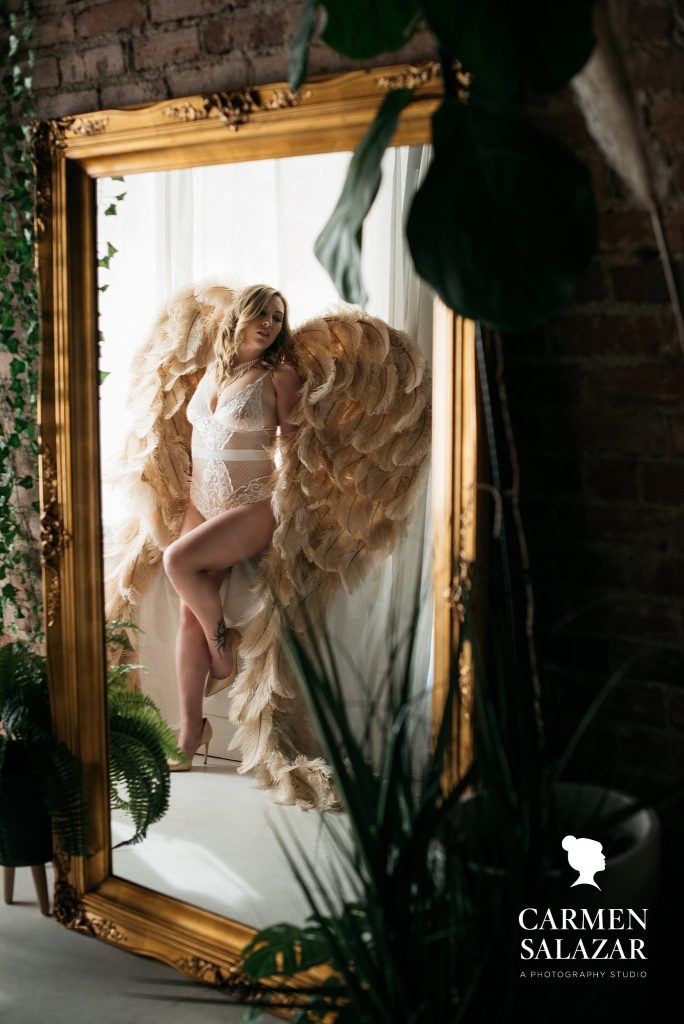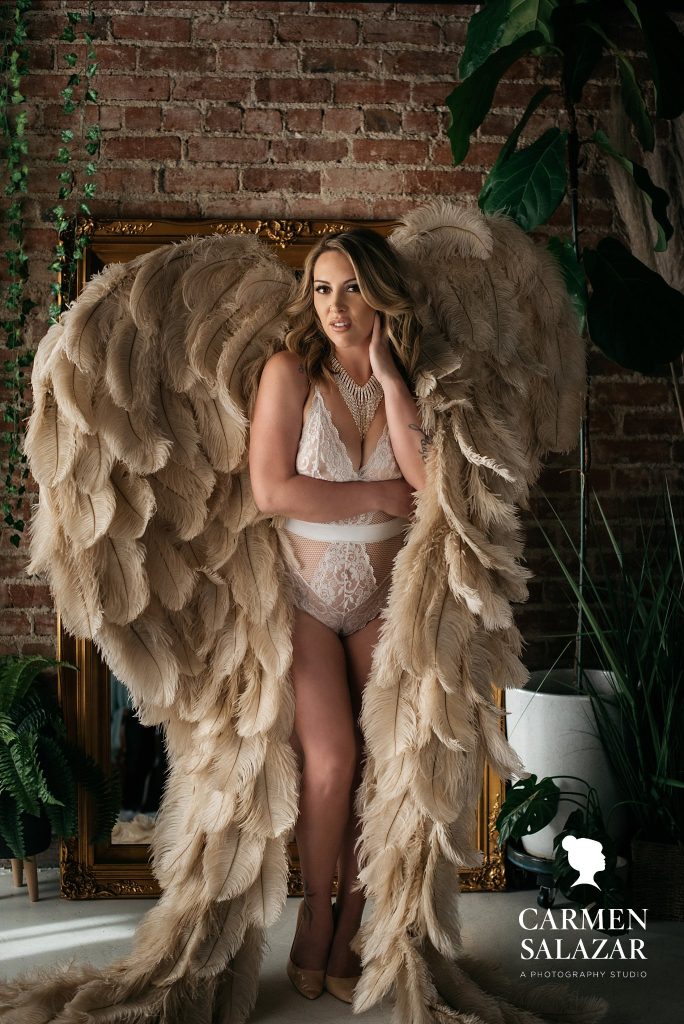 Antique Meets Modern
In our final nod to all things vintage, Boudoir Beauty, Miss C, brought a modern flair to our Vintage Green Couch Set with her teal lace lingerie. She proves that vintage can be sexy!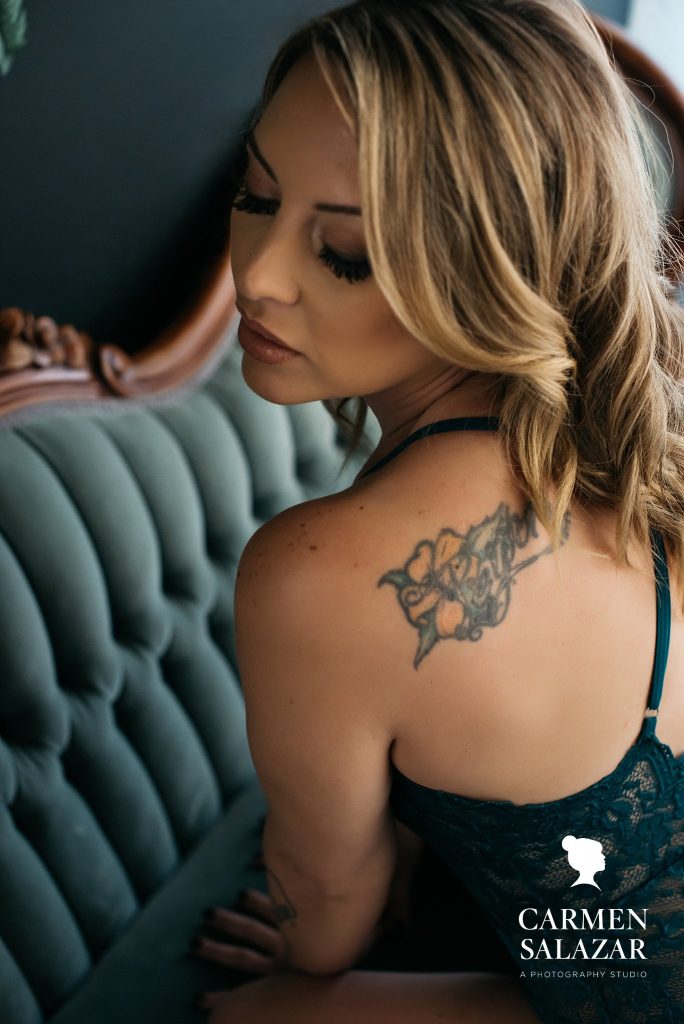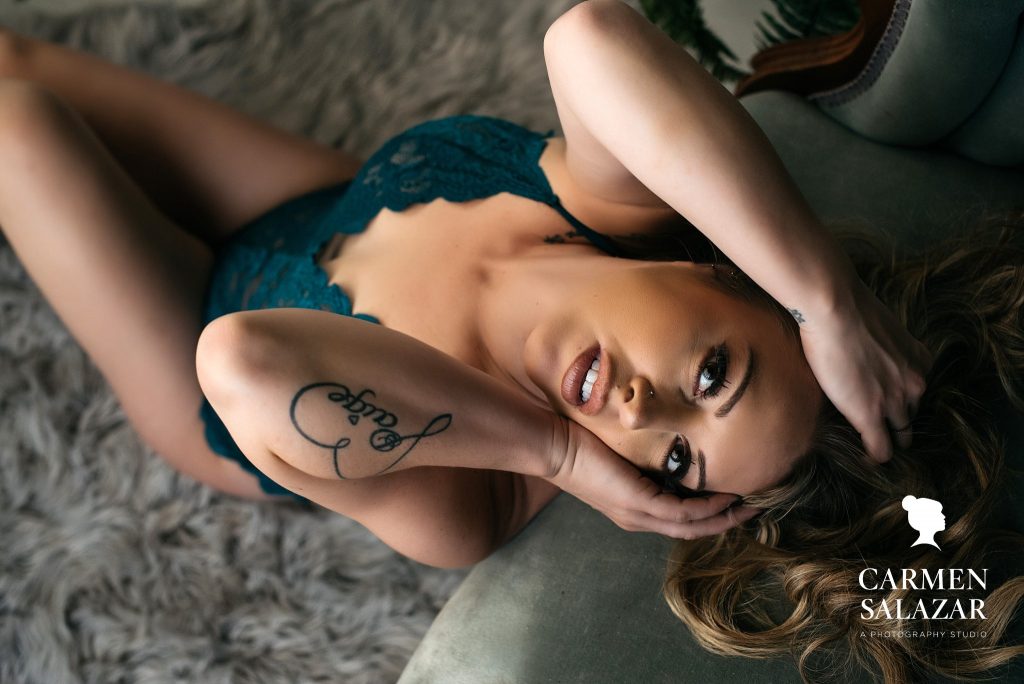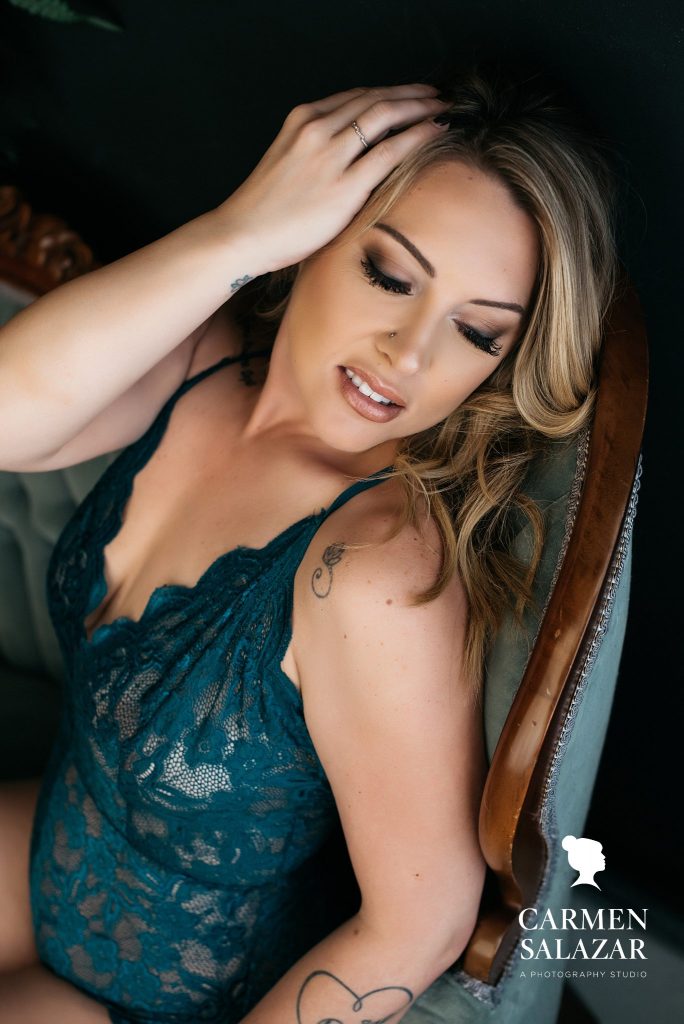 Brick Wall
Representing structure, strength, and security, our brick wall set provides the perfect backdrop for any lingerie look. The contrast between the rough brick and soft angel wings is aesthetically pleasing to the eye. Boudoir Beauty, Miss C, summons both strength and softness in these portraits.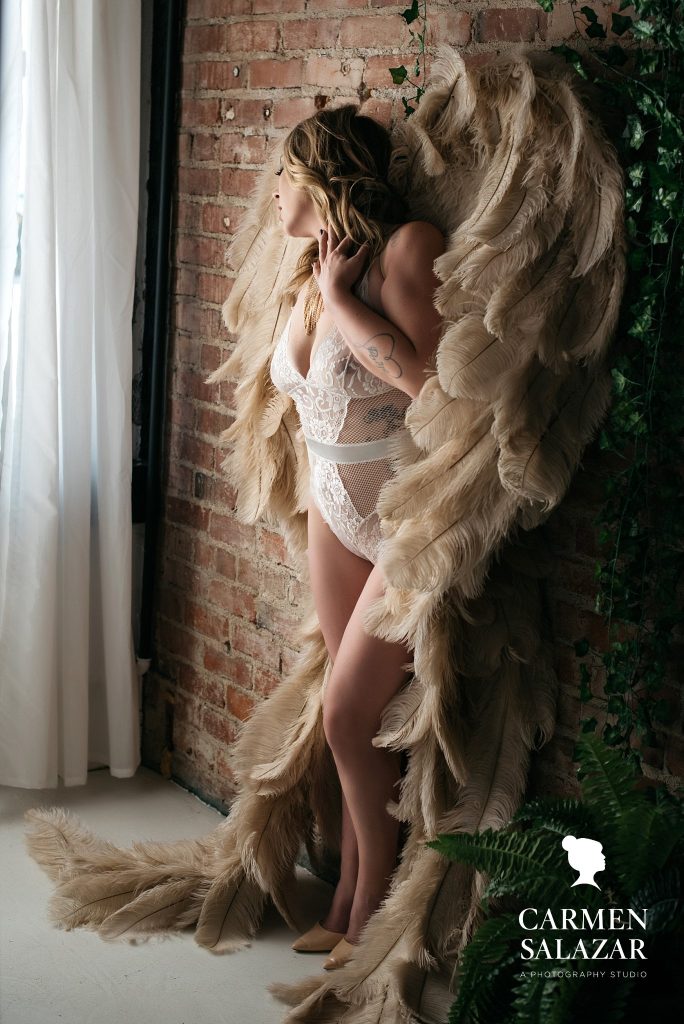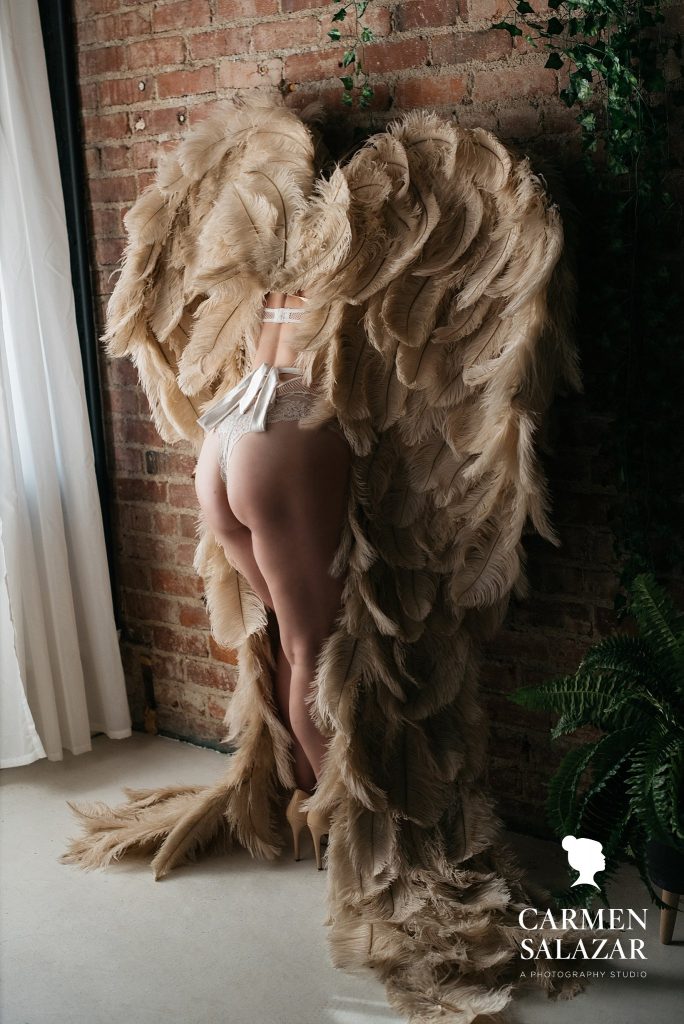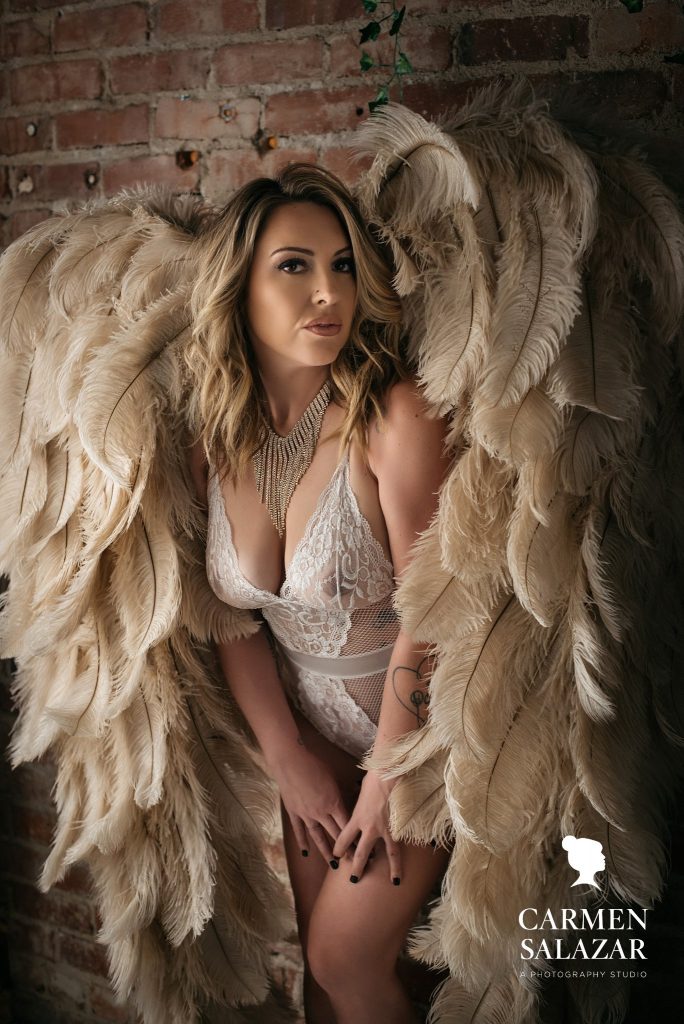 Boho White Bedroom Set
Boudoir translated means "in the bedroom." So when in the studio, why not try out our sultry Boho White Bedroom Set. Miss C brought casual vibes to this warm and fuzzy set with an everyday white tank bodysuit. Though if you ask us, there is nothing "everyday" about these portraits!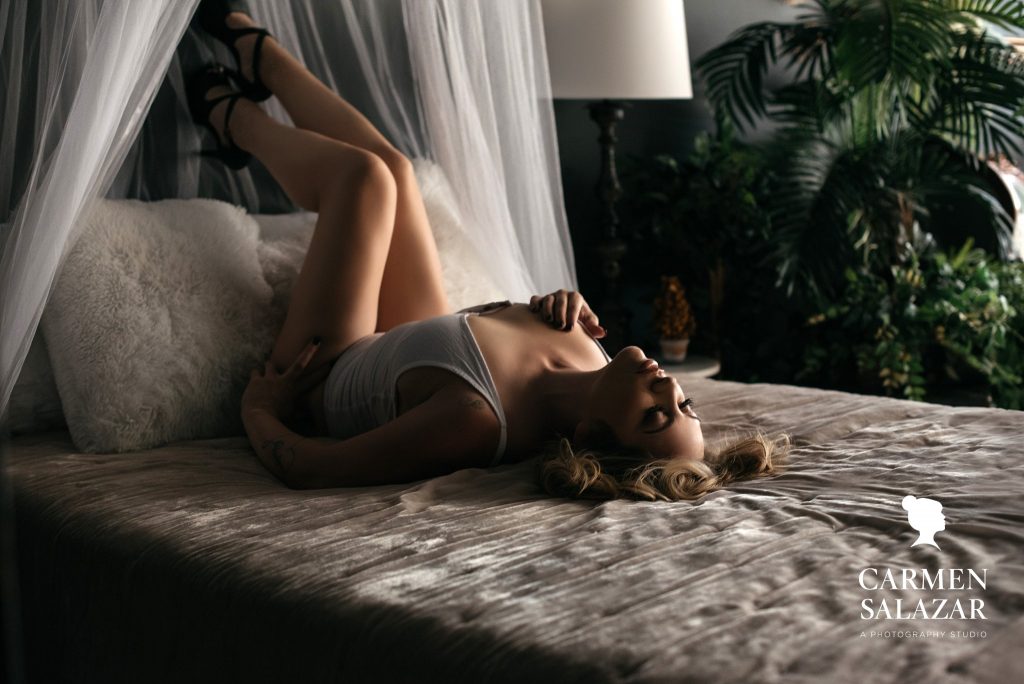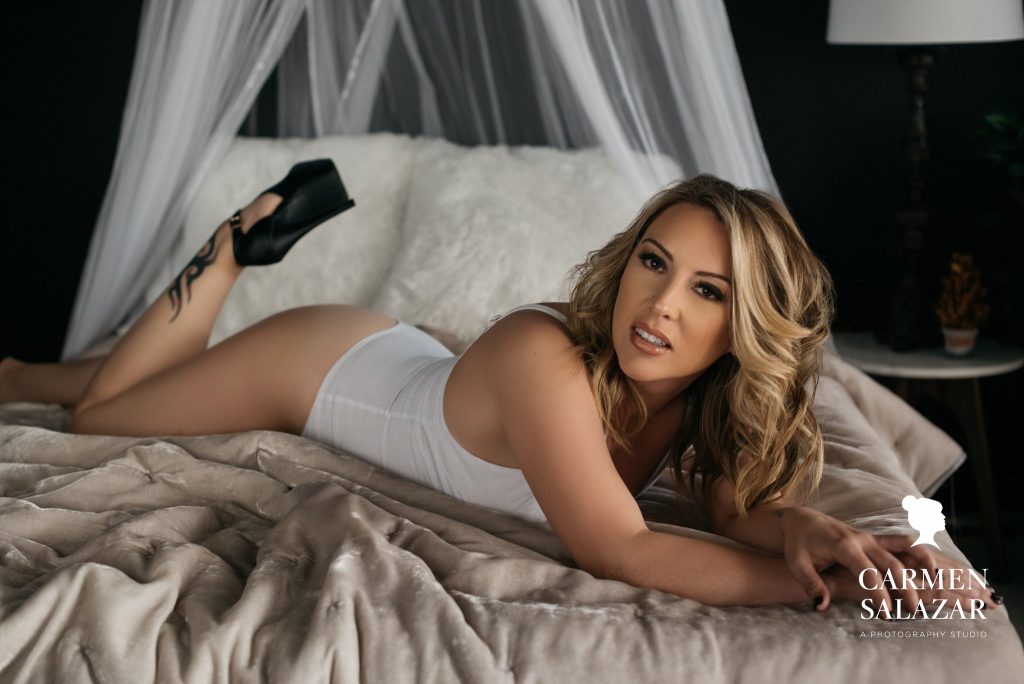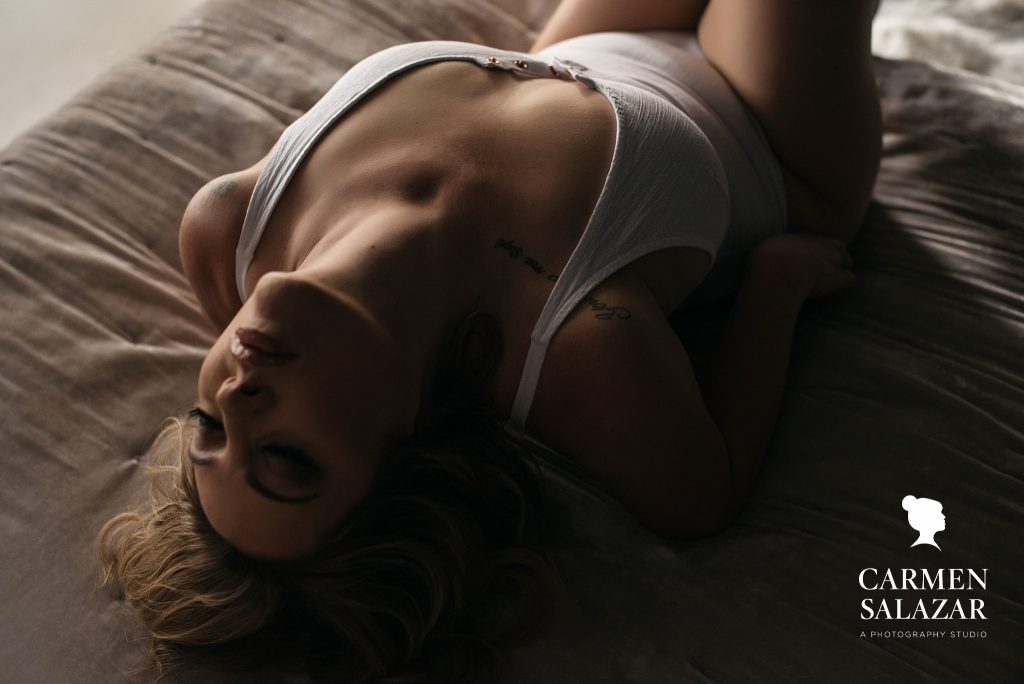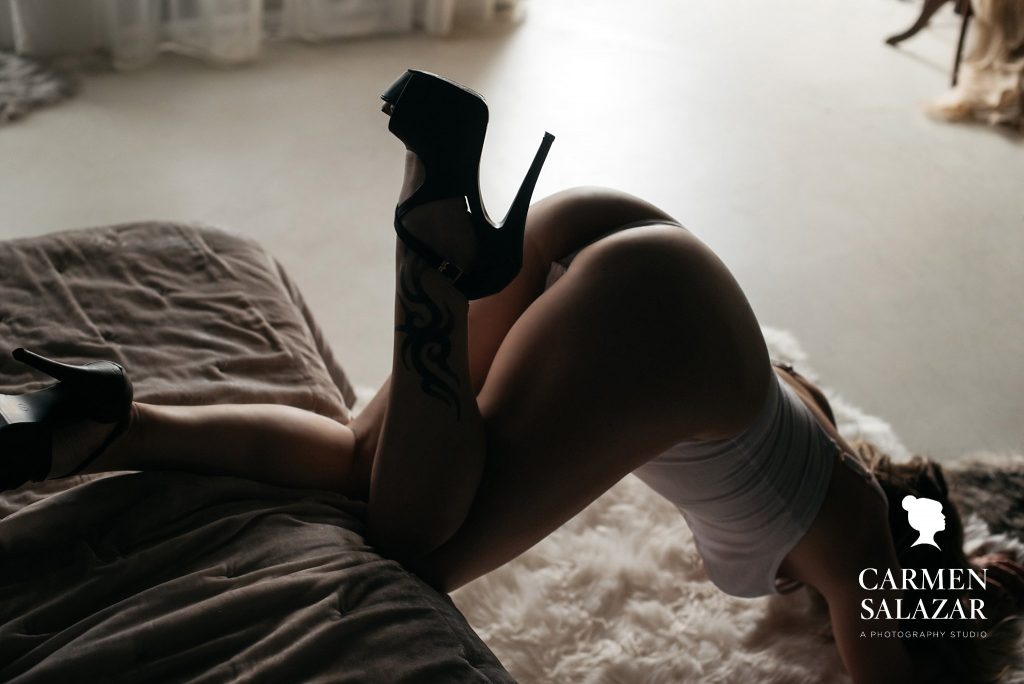 Creating Your Dream Boudoir Photography Sets
What kind of mood do you want to set in your upcoming boudoir shoot? Sexy and sultry? Playful and fun? Elegant and timeless? Once you decide on the vibe you're going for, let us help you choose the best boudoir photography set to achieve that look. We have a wide range of sets to choose from, each with its own unique feel and style.
Ready to explore your options? Give us a call today!
Roseville Boudoir Photography | Boudoir Photography Roseville