We love welcoming new clients into our Sacramento Boudoir Portrait Studio.
Each woman entering our studio brings bits of her story; her past, present, hopes, and dreams, along with her. A luxury boudoir portrait session brings a sense of empowerment, reinvigorated confidence, and vulnerability to our clients. Though incredibly diverse, our clients are unified in spirit by having shared the unique experience of a luxury boudoir portrait session.
For this reason, we consider all previous clients to be a part of our sisterhood of Boudoir Beauties. Below are some of the portraits from one of our Boudoir Beauties, Miss. K. She came to the studio desiring to create a memorable gift for her husband, but also for herself.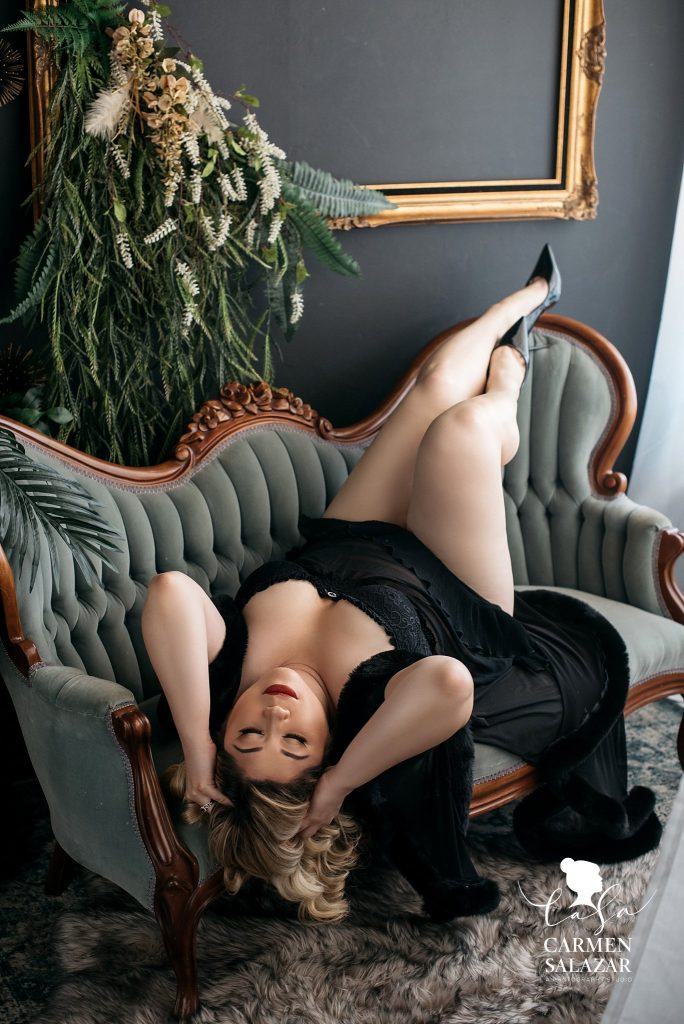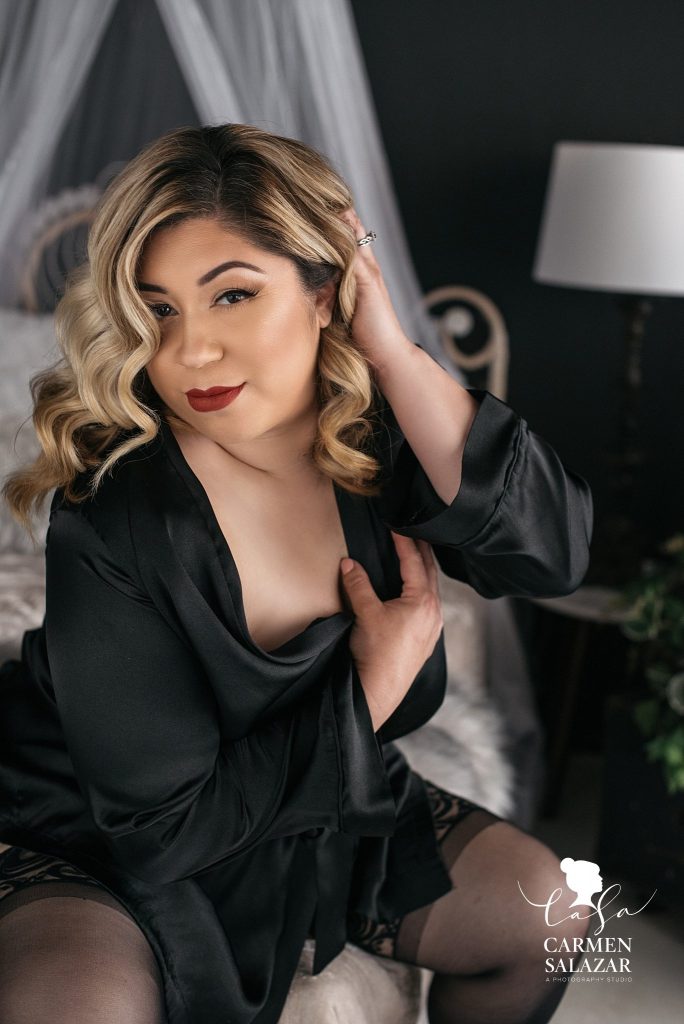 Boudoir Beauty Miss K was the epitome of elegance and grace at her vintage-inspired boudoir portrait session. The retro vibes are on high frequency in her stunning black gown and pearl beads.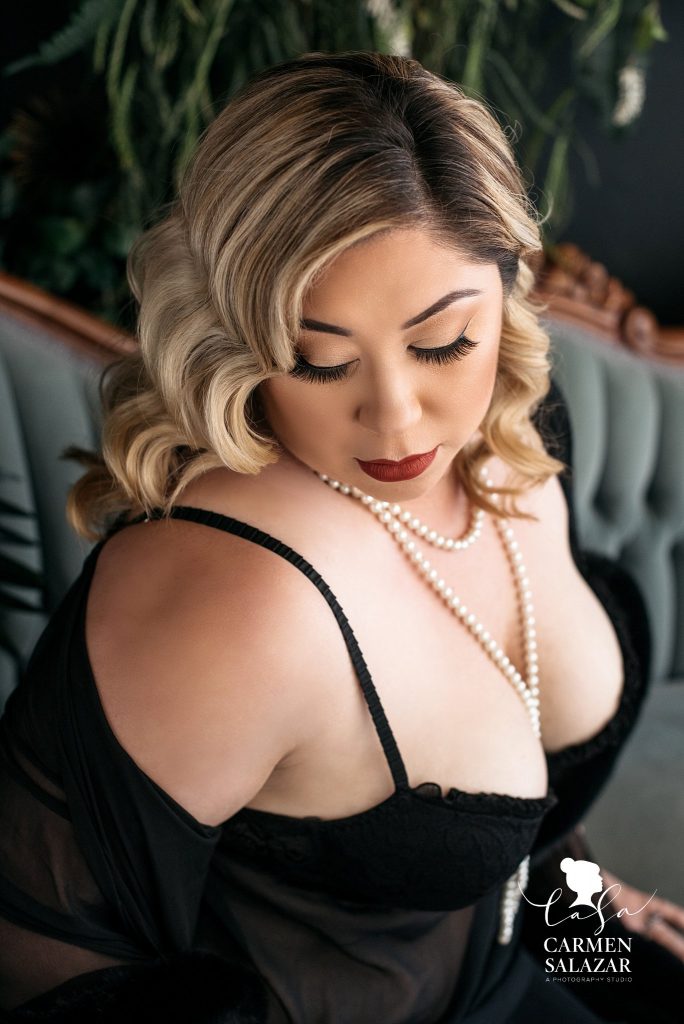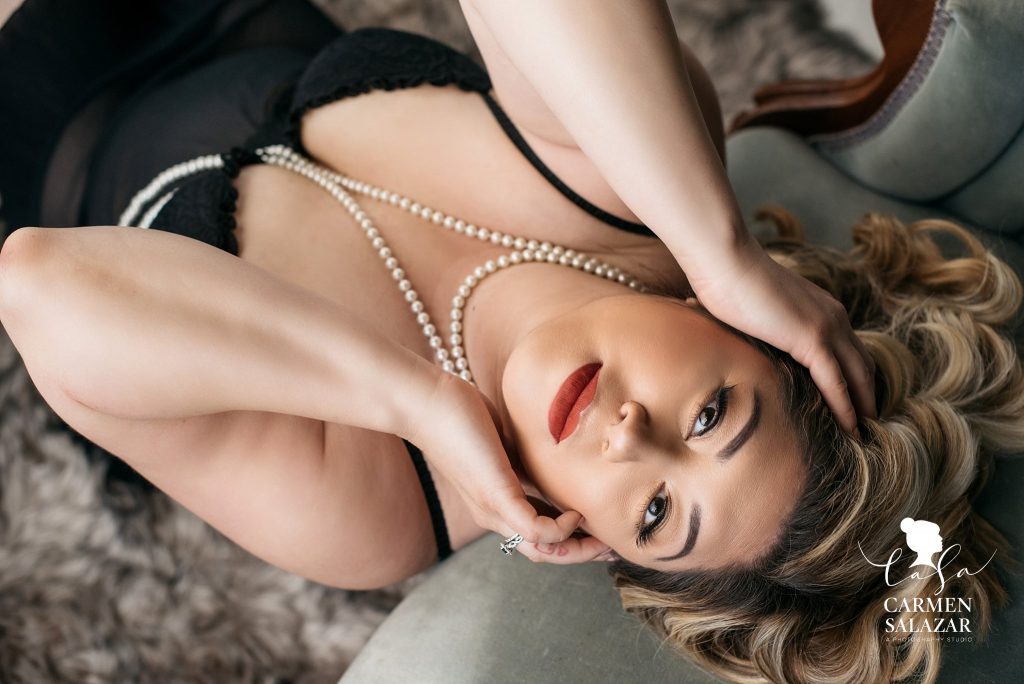 Mis K brings the heat, revealing her more intimate side, with some topless portraits on our fur-covered bed.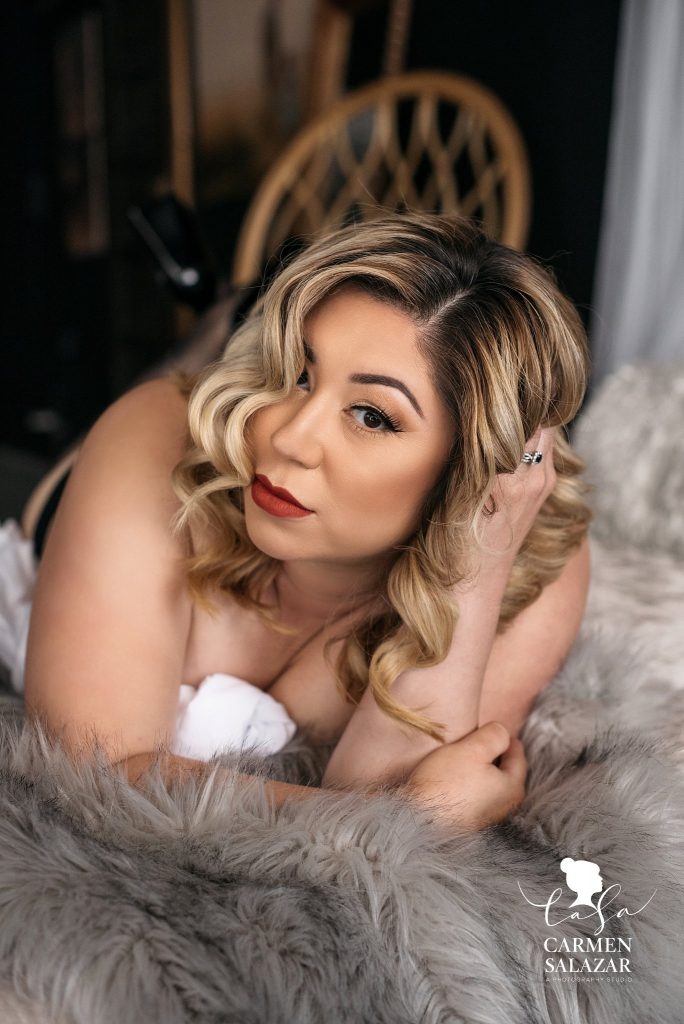 Black lingerie paired with our antiqued angel wings brings out the divine nature of Miss K's inner essence.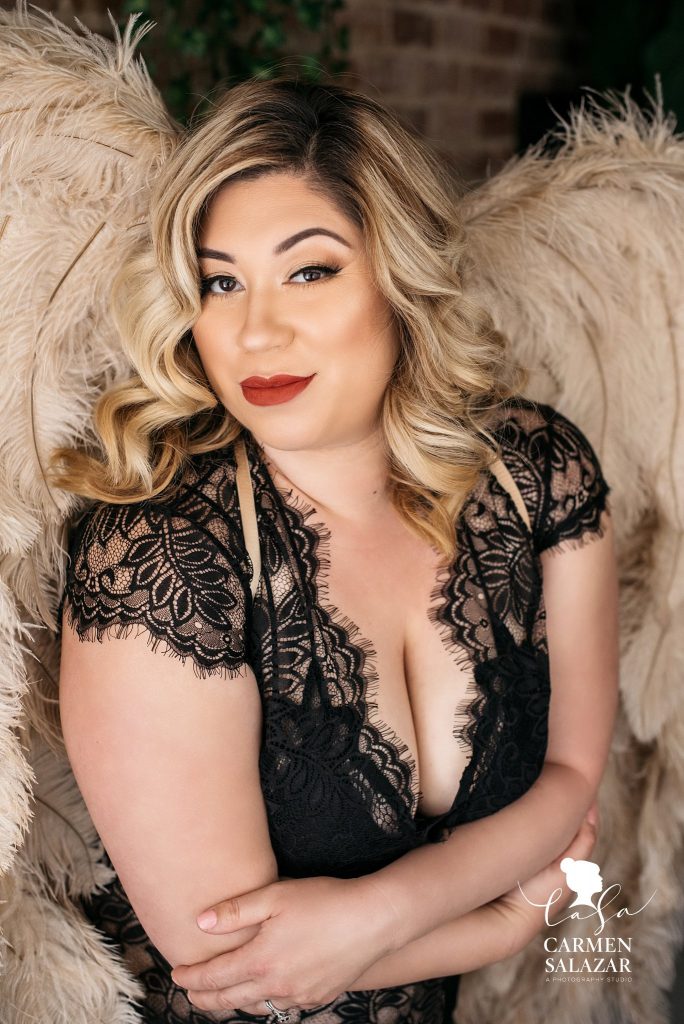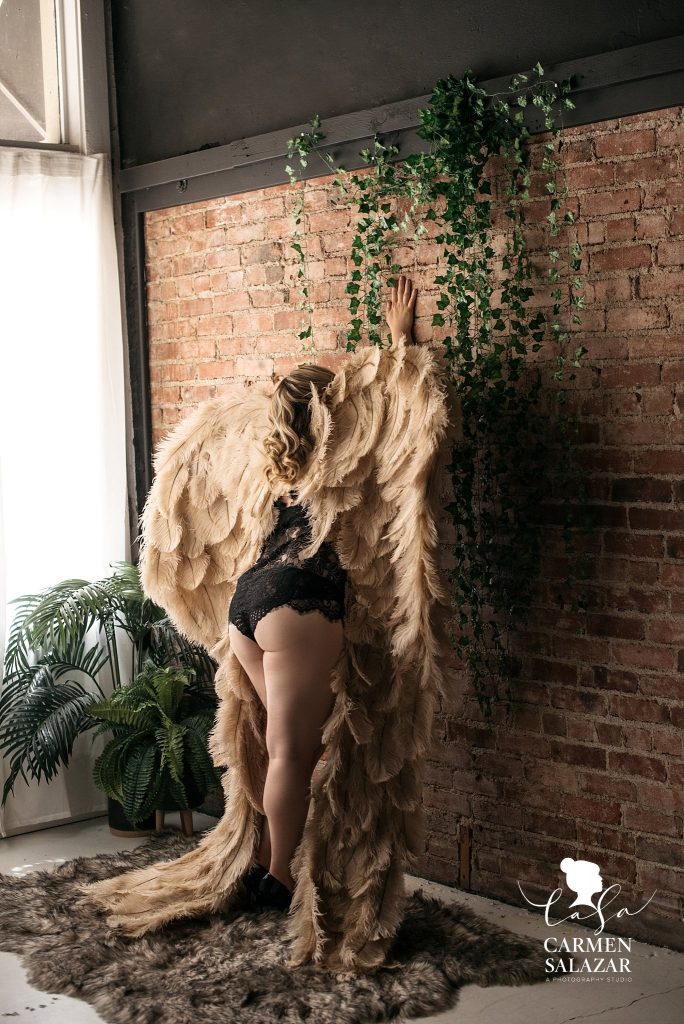 We welcome you to join our sisterhood of Boudoir Beauties!
It is a sisterhood of women who have chosen to celebrate themselves, to unapologetically live authentically, and to experience a luxury boudoir portrait session for themselves or a loved one. These women have boldly and bravely stepped out of their comfort zone to share themselves with Carmen and her camera lens. Because of their boudoir experiences, they have grown in confidence and have memories and portraits that will last a lifetime.
Will YOU be the next to join this sisterhood of Boudoir Beauties?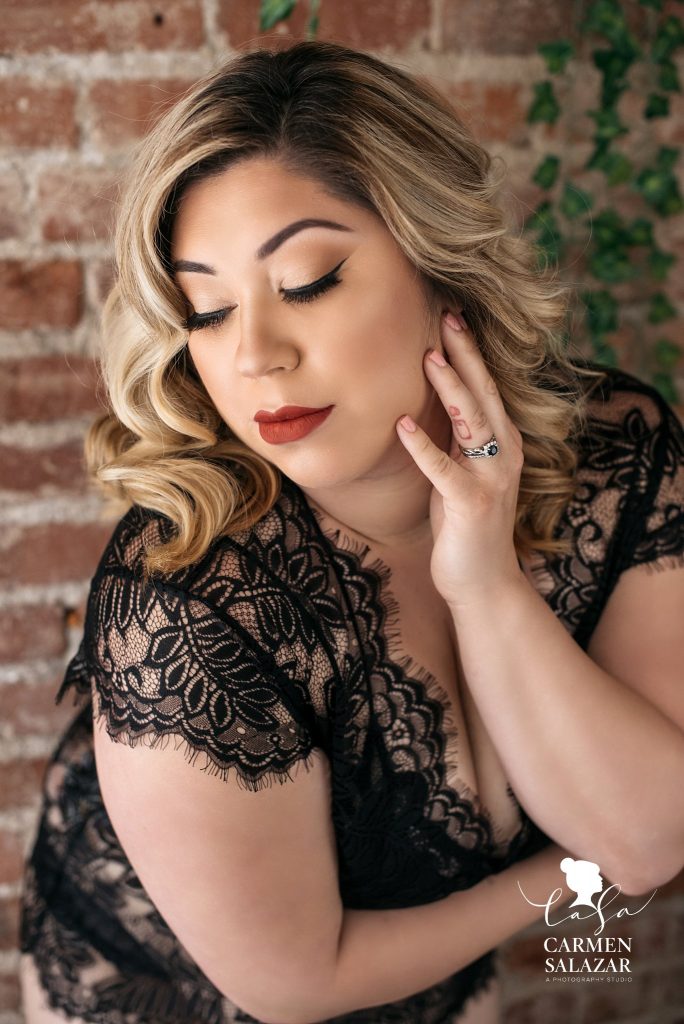 Sacramento Boudoir Photography | Boudoir Photography Sacramento