When you hear the word "boudoir," what comes to mind? For some, it might conjure up images of scantily-clad women in sexy poses. But boudoir photography is about so much more than that. It's about empowering women of all shapes and sizes to embrace their own unique beauty.
Boudoir photography is a type of portrait photography that documents intimate, sensual and empowering images of the subject. Unlike traditional portraits, which are often posed and formal, boudoir photos are more natural and candid. They're meant to capture the subject in a state of relaxation and vulnerability.
The beauty of boudoir photography, at Carmen Salazar Photography, is that we customize each portrait experience for our clients. Want to show off your athleticism? We are here for that! Want to highlight your hobbies and interests? Bring it on! Are you ready to highlight your sensual side? We're happy to help!
Read on to learn how to step out of your comfort zone through boudoir photography!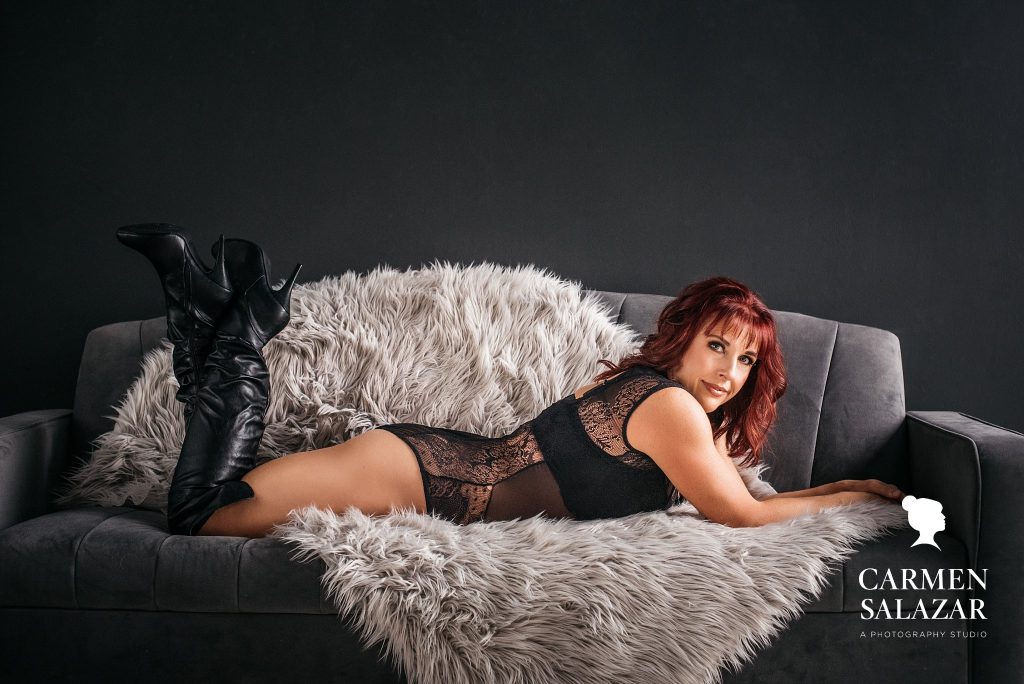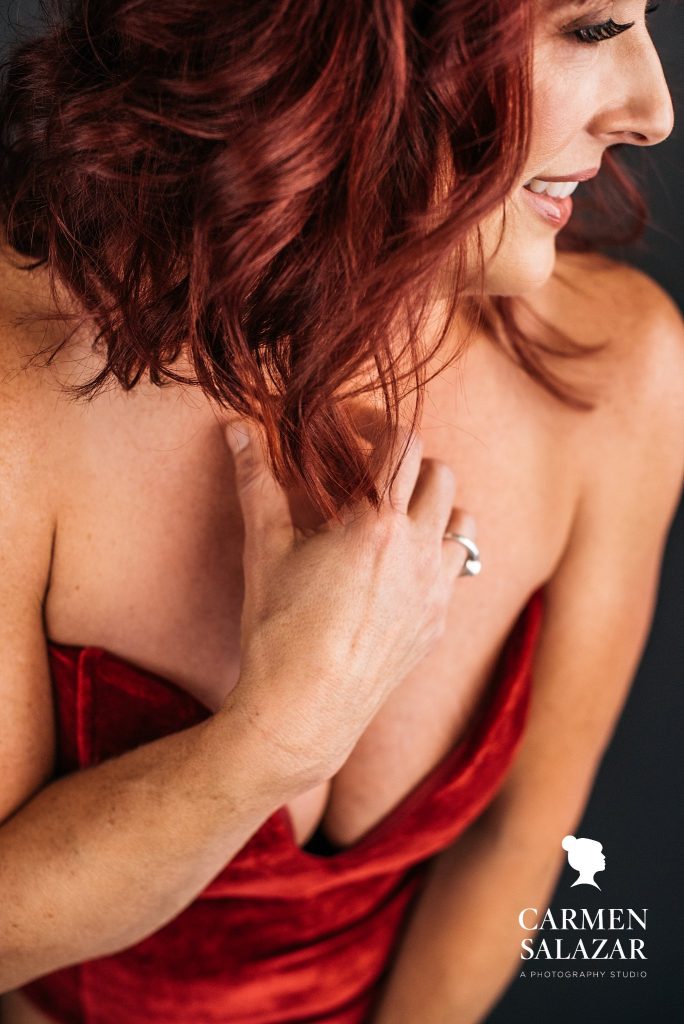 Choosing a Boudoir Photographer
If you're interested in exploring boudoir photography, there are a few things you'll need to do first. First, it's important to find a photographer whose style you like and who you feel comfortable working with. This is someone who will be seeing you at your most vulnerable, so it's important to find someone you trust implicitly. Of course, we hope you will choose us!
In your exploration period, interview several different photographers. Ask questions about their studio, their services, their experience, and their final products. You will want to feel comfortable with all of their answers to these important questions.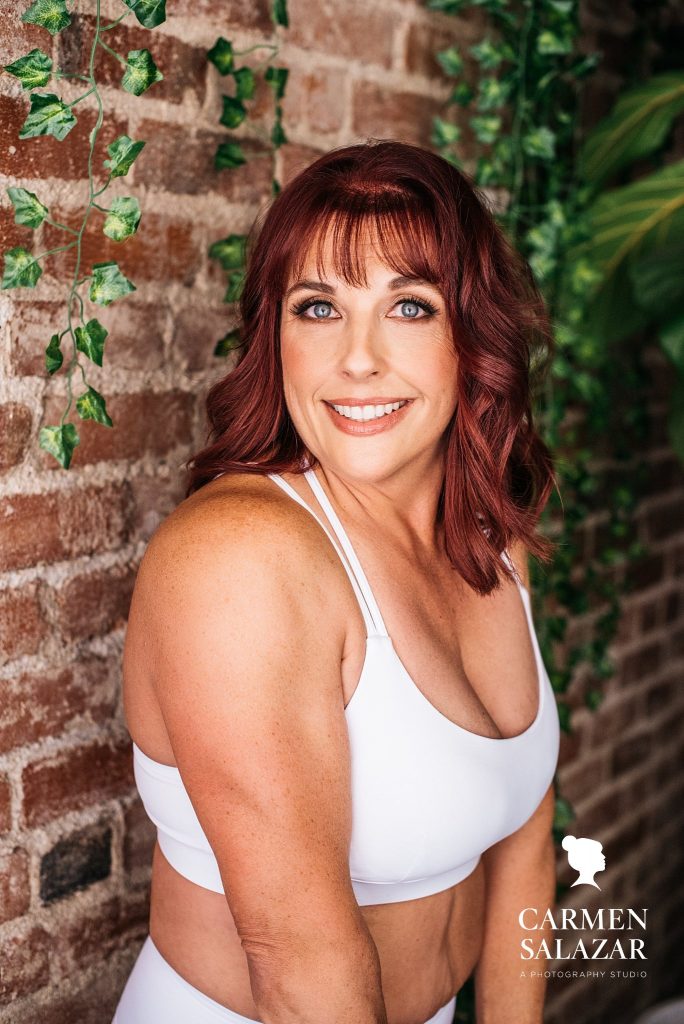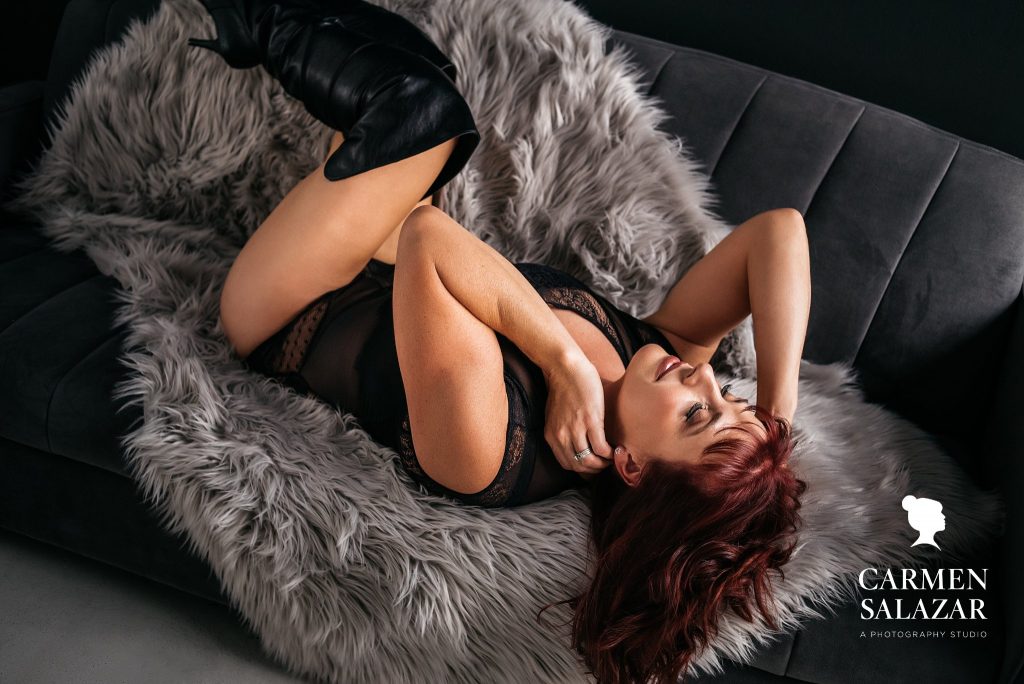 Choosing a Vision
Next, you'll need to decide what kind of looks you want to go for. Do you want something playful? Sensual? Empowering? All of the above? Once you have a vision for your shoot, communicate it to your photographer so they can help bring your vision to life. Today's featured client wanted to highlight her fitness journey AND her sensual side! We were happy to explore both with her!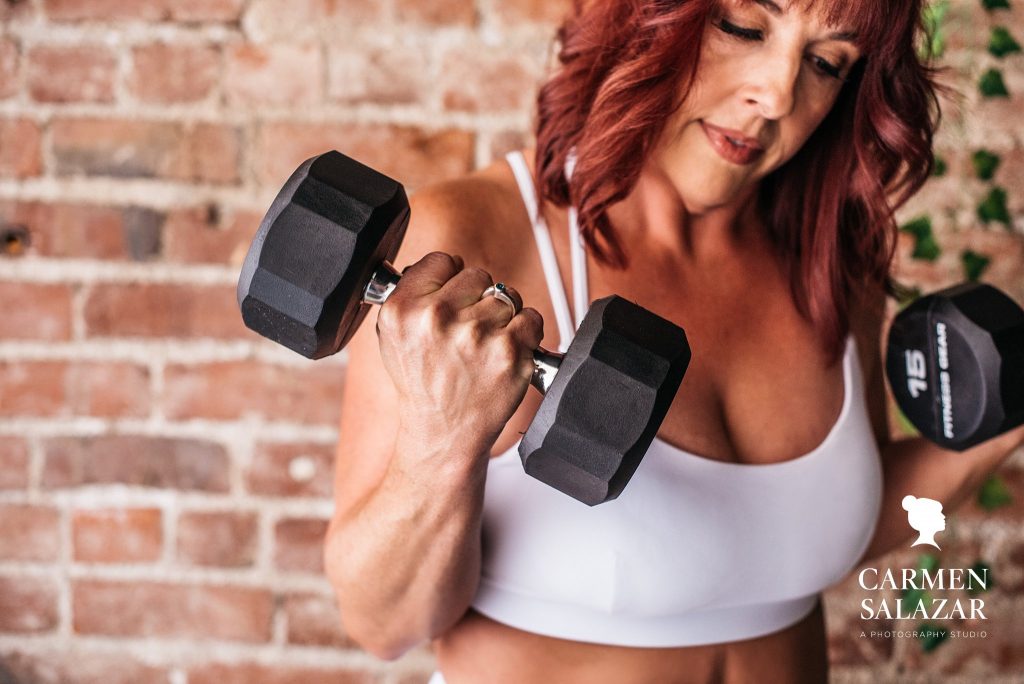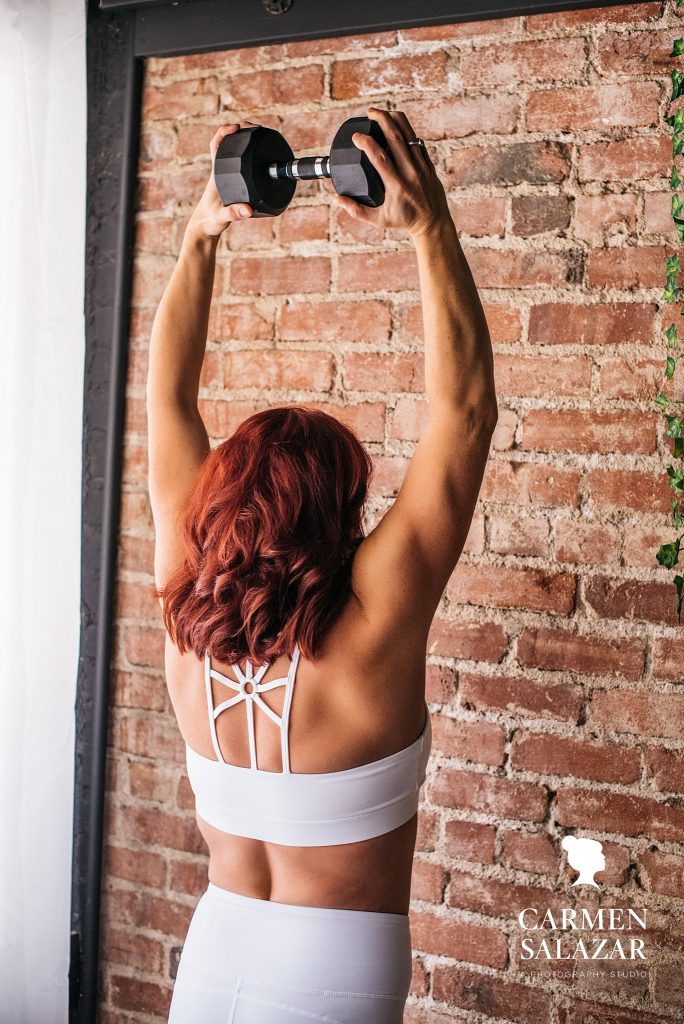 Step Out Of Your Comfort Zone
Finally, it's time for the session itself! This is where you get to let loose and have some fun. Remember, there are no wrong answers when it comes to boudoir photography—the only goal is to create images that make you feel beautiful and empowered. So go ahead and strike those sultry poses—you'll be glad you did!
(Don't know how to pose? No worries! Carmen will show you all the tricks and walk you through the entire process!)
If the idea of a boudoir session brings up nerves, that is normal. We encourage you to take the advice of today's featured boudoir beauty. "Get out of your comfort zone and do it! You are worth it! Carmen was empowering and uplifting. The entire team was awesome!"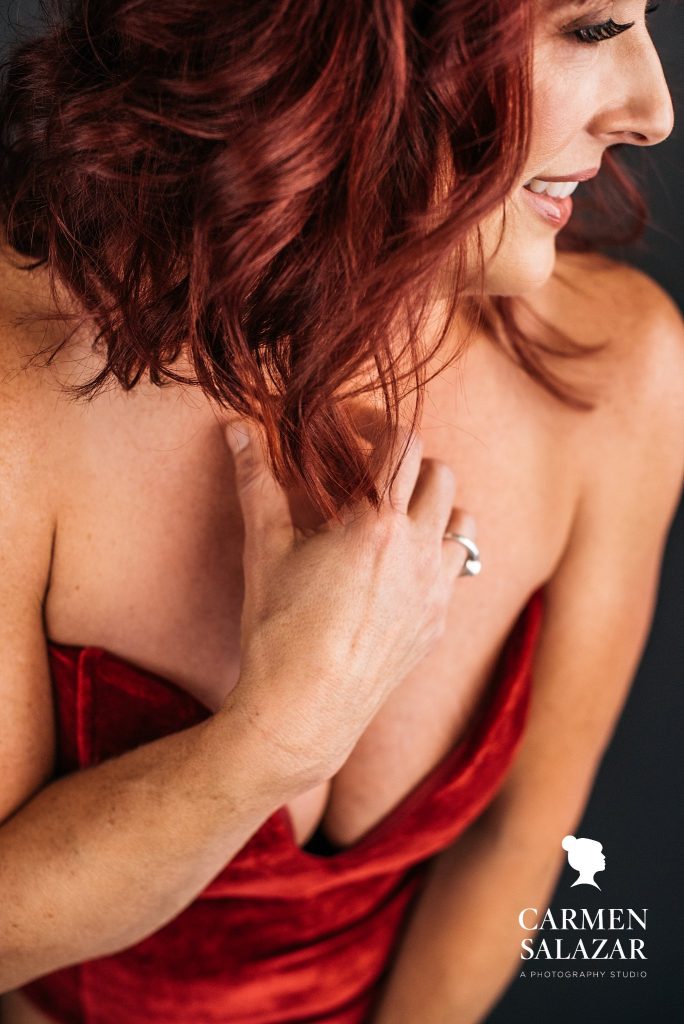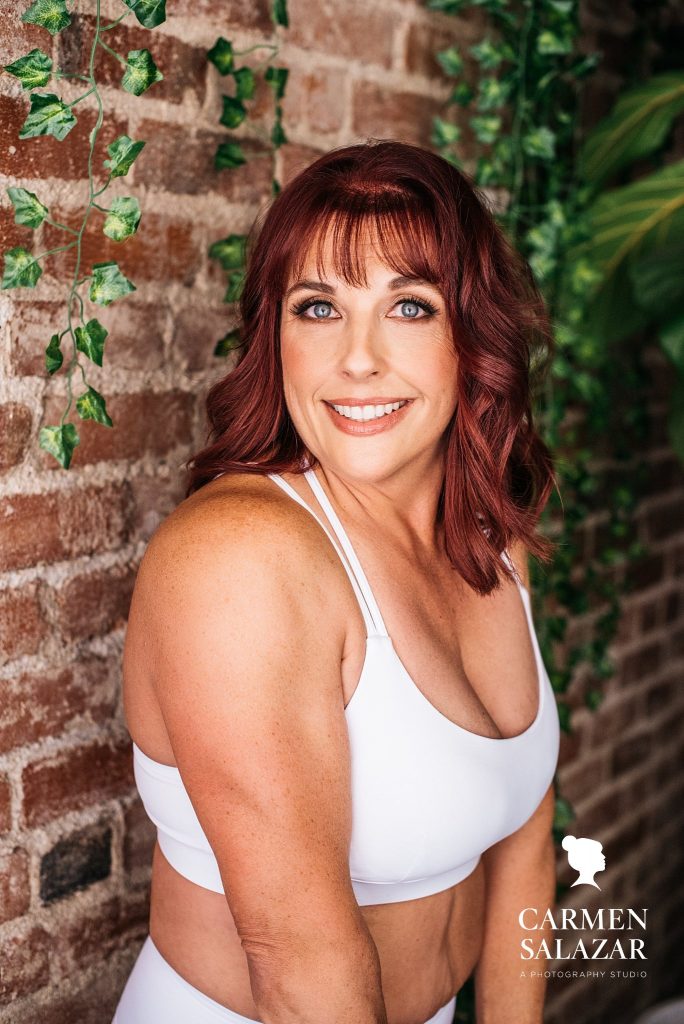 Be Empowered Through Boudoir Photography
Boudoir photography is a beautiful way for women to celebrate their own unique beauty—and it's an empowering experience that can help them step outside of their comfort zones. If you're interested in exploring boudoir photography, contact us today!
Sacramento Boudoir Photography | Boudoir Photography Sacramento