Are you preparing for your upcoming boudoir photography session but nervous about how to pose? We know you want to look and feel sexy and confident for your portraits from head to toe – and fingertips! That's why we are showing you how to naturally pose your hands in boudoir photography.  These tips are sure to make you look relaxed and natural in your portraits!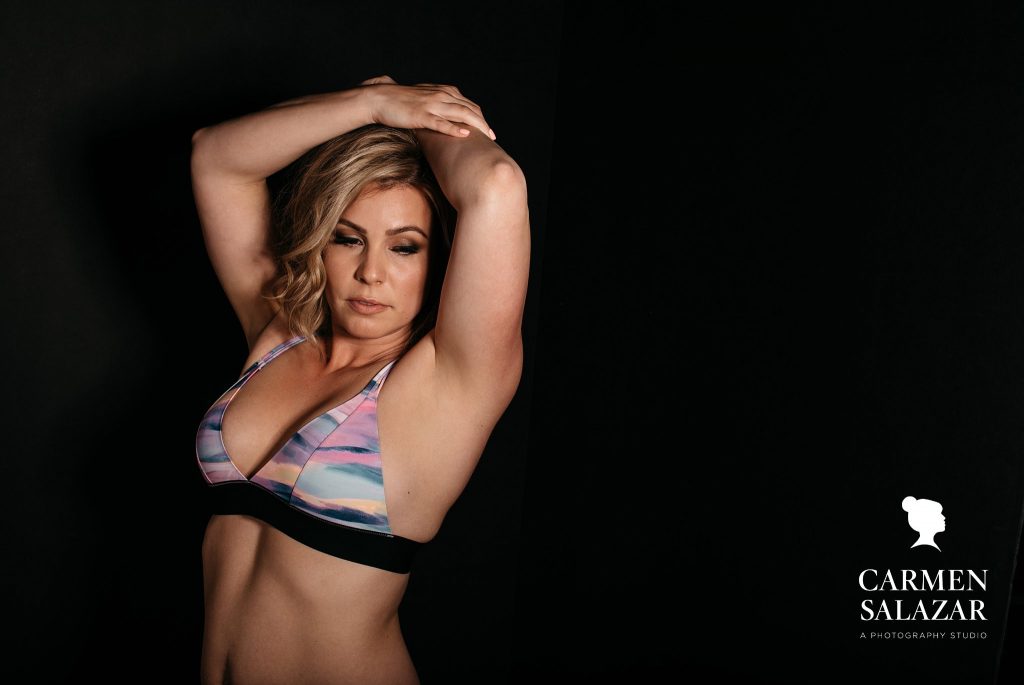 Tip #1: Lay one hand gently on your chest.
Position a gently cupped hand on your chest. Try tracing a line down your midline with the backside of your middle finger, stopping as you reach mid-chest level. A portrait with this positioning evokes a sensual vibe.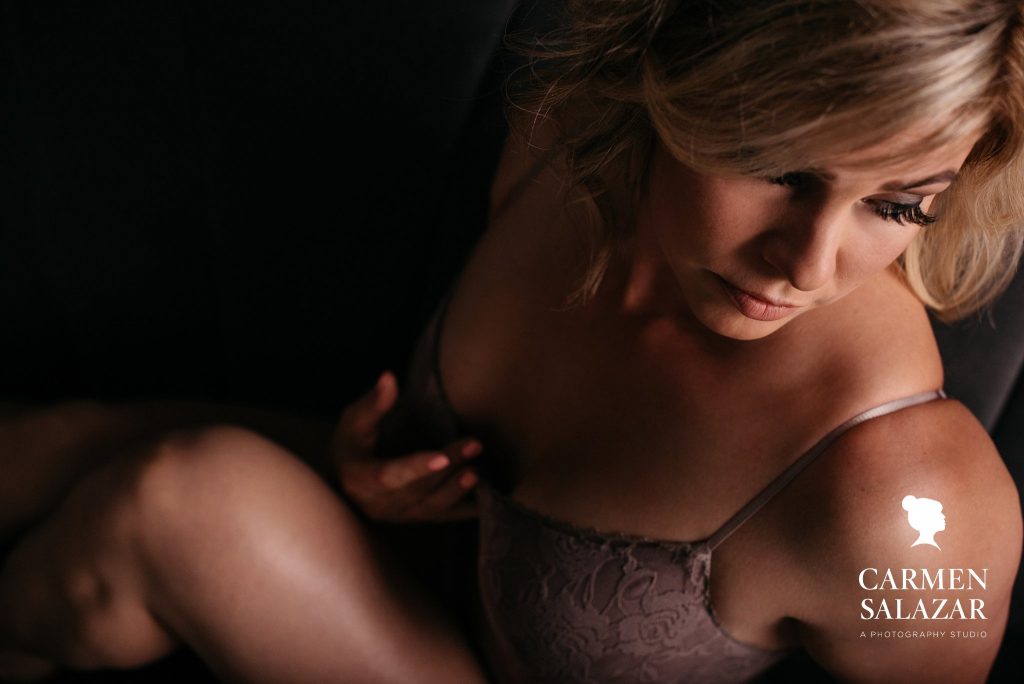 Tip #2: Pose with one or both of your hands in your hair.  
To achieve this pose, imagine you are trying to tease your hair for increased volume. This tip hides the tip of your fingers, highlights your gorgeous hair, and creates interesting shapes to photograph.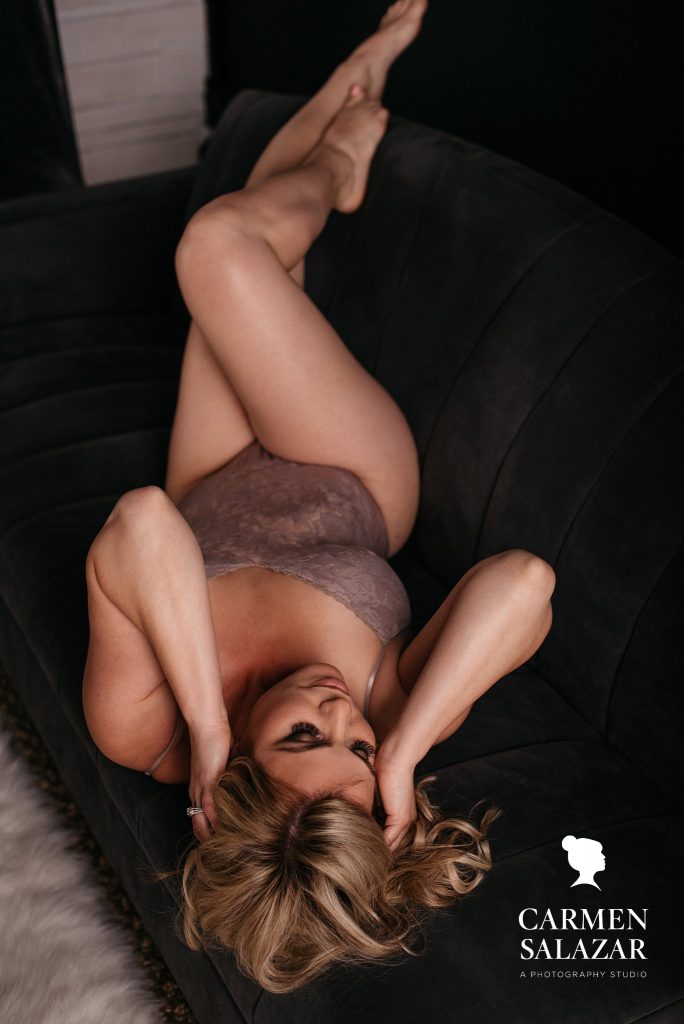 Tip #3: Pose with a combination of hand positions.
For a truly seductive look, place one hand on your chest and one hand in your hair. This pose embodies boudoir bliss.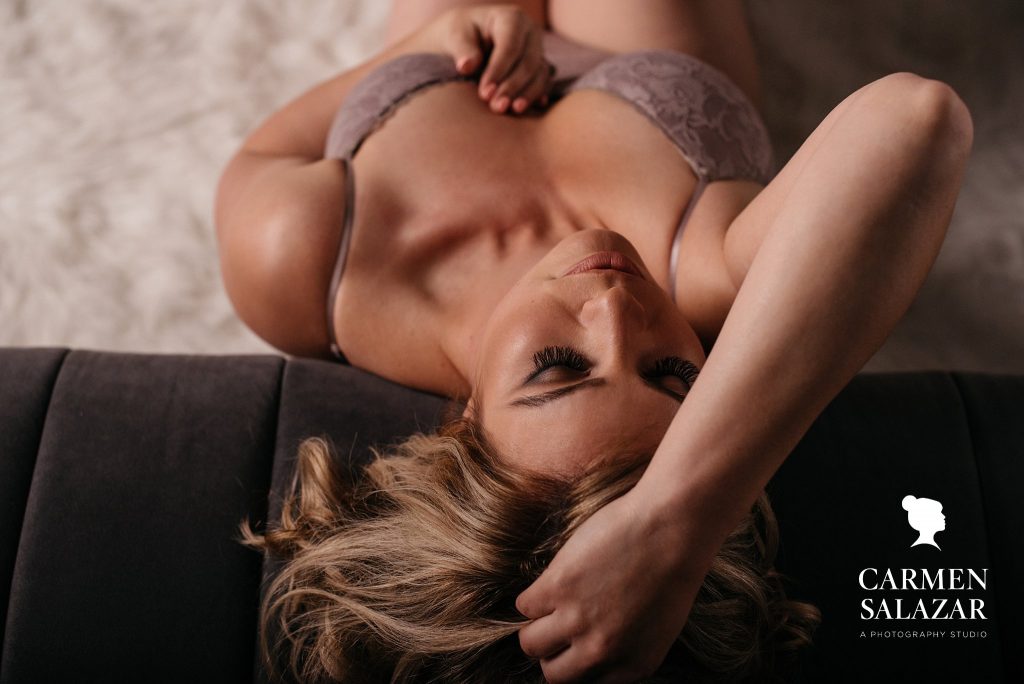 Tip #4: Enfold your hands into each other on your lap. 
Relax into this pose while in a seated position with your back supported. Place the palm of one hand on the back of the other hand, resting them gently on your lap. Arch your back and lean into the pose.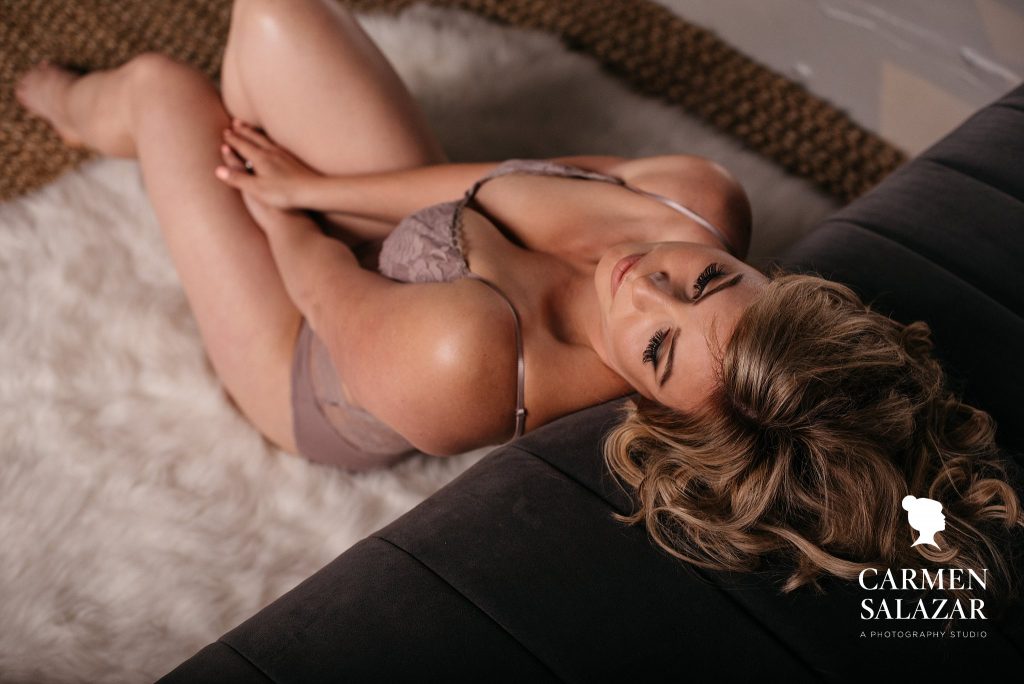 Tip #5: Frame your face with your hands. 
Maintain a gently cupped hand position while holding your arms by your head, as if to frame your face like in cosmetic beauty campaigns. You can also cross your hands above your head, grasping your forearms with one or both of your hands.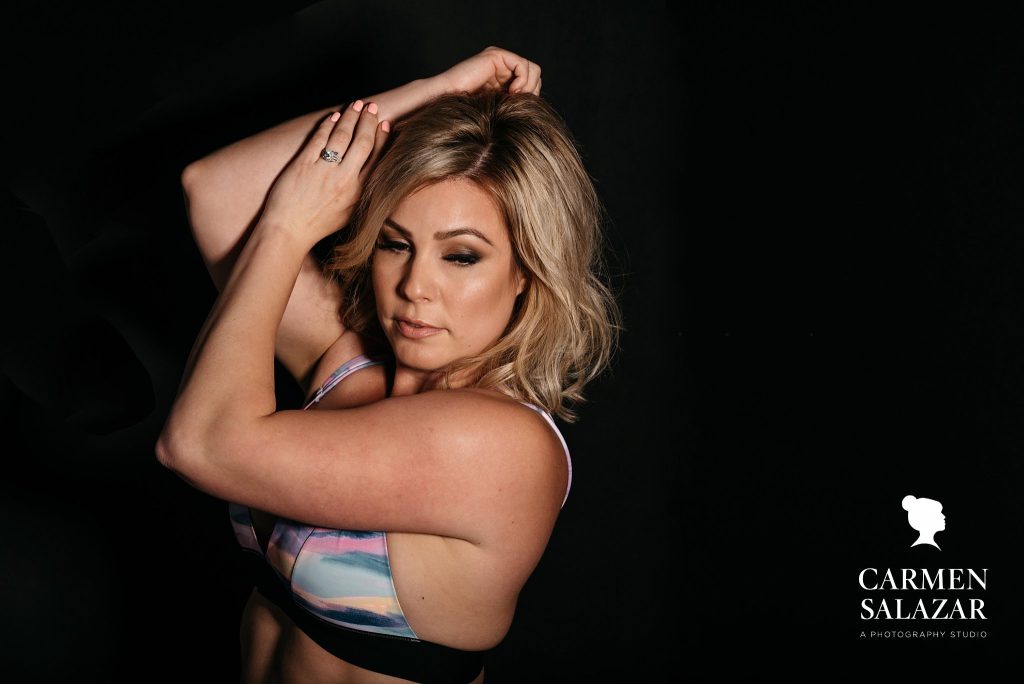 Tip #6: Support yourself with your hands.
Make use of the wall surfaces in the photography studio. Use your hands to lean on and press away from a solid wall. You can use this motion to help define your muscles, provide support, and give your hands a task.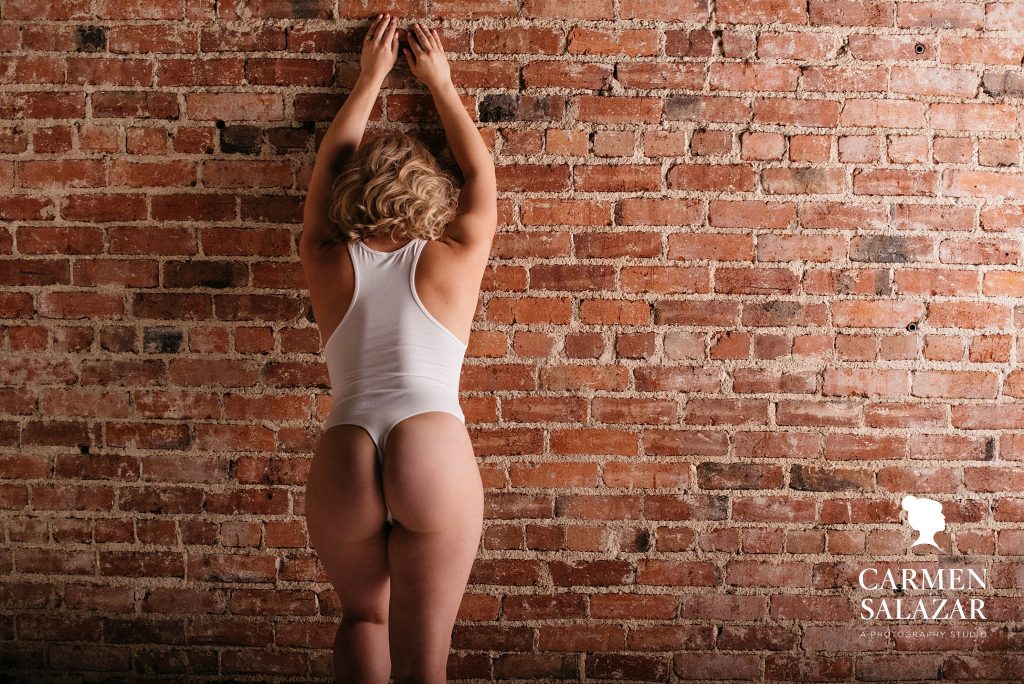 Practical Tip: Practice Yoga
In the weeks prior to your session, consider taking up the practice of yoga. Through yoga, you can gain a deeper awareness of your body, more flexibility, and develop a softness in your hands that will translate to more natural boudoir portraits.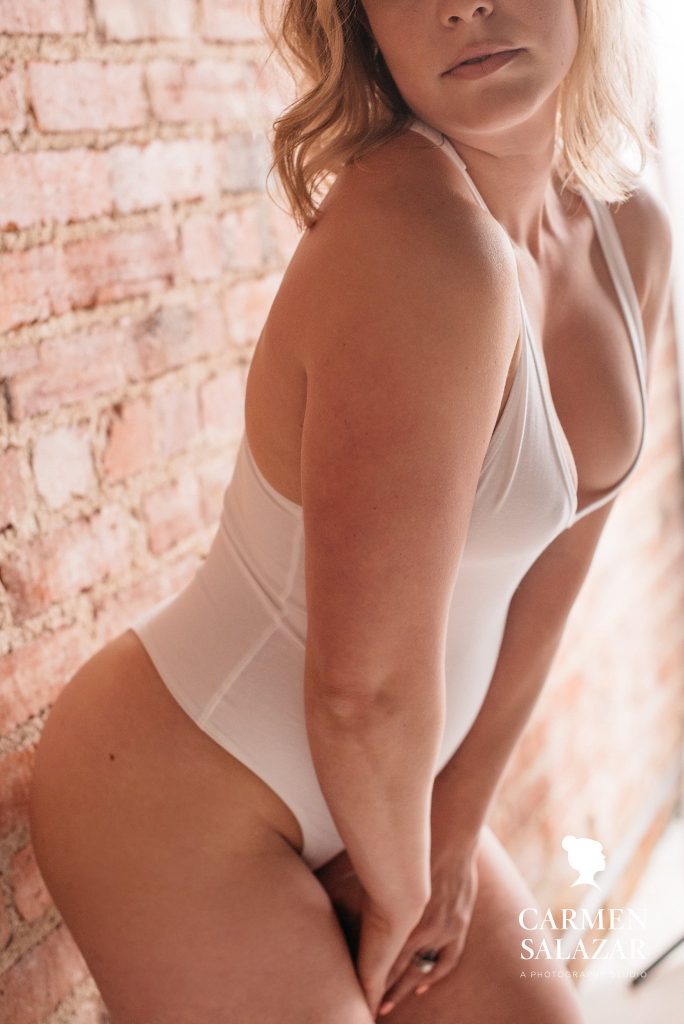 Practice!
With a little practice, these tips on how to naturally pose your hands in boudoir photography will help you feel prepared and confident for your upcoming session. If you are still nervous, never fear! Schedule a boudoir session with Carmen Salazar Photography, where Carmen's keen eye will expertly guide you into poses that are perfect for your body and your hands!
Sacramento Boudoir Photography | Boudoir Photography Sacramento