If you're thinking about booking a boudoir photo session but you're not sure if it's for you because you have short hair, think again! Boudoir photography is for all women, no matter what their hair length is. Here are some tips we've picked up in our experience at Carmen Salazar Photography for how to make the most of your short hair in boudoir photography.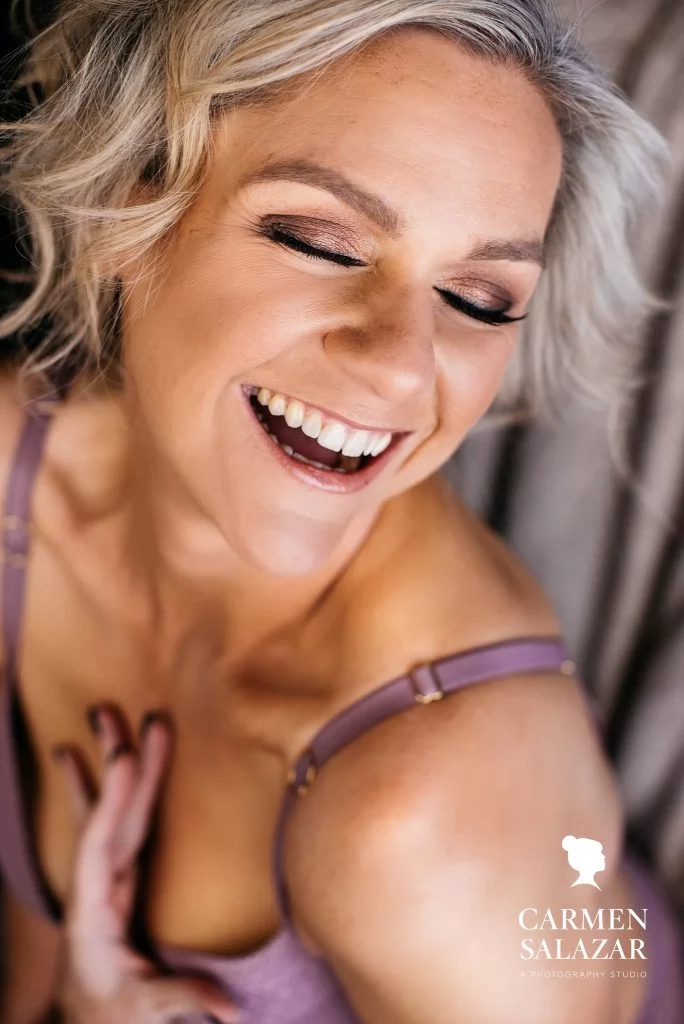 1. Be yourself.
Just because you don't have long, flowing locks doesn't mean you can't rock a boudoir photo shoot! In fact, short hair can be incredibly sexy and empowering. Boudoir photography is all about celebrating your unique self and showing off your inner and outer beauty. So, Be Yourself! Rock your boudoir session and feel like a million bucks.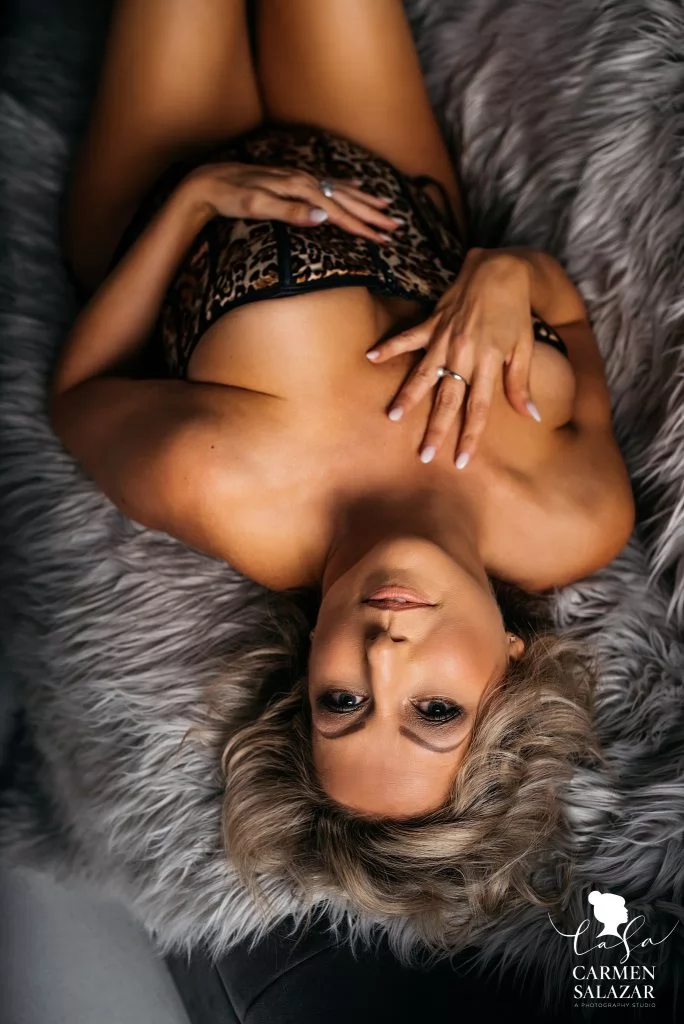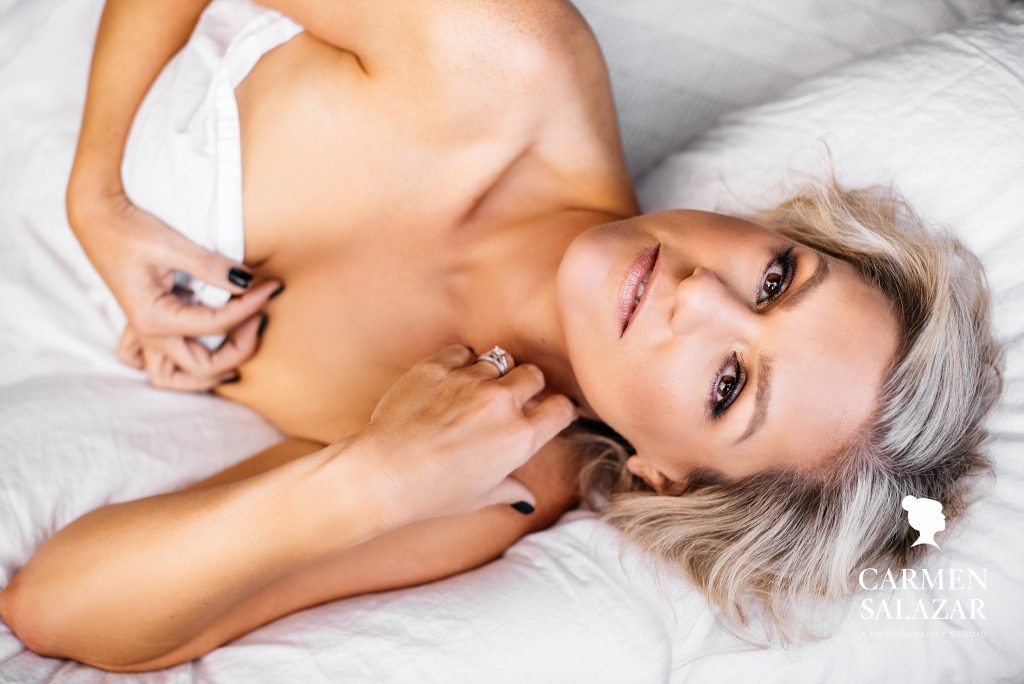 2. Play up your best features.
If you've got great cheekbones or stunning eyes, then make sure they're front and center in your photos. Carmen will help you to find the best angles that showcase your assets. And don't be afraid to experiment with different hairstyles with our professional hair and makeup artists—a little bit of volume or a playful curl can go a long way.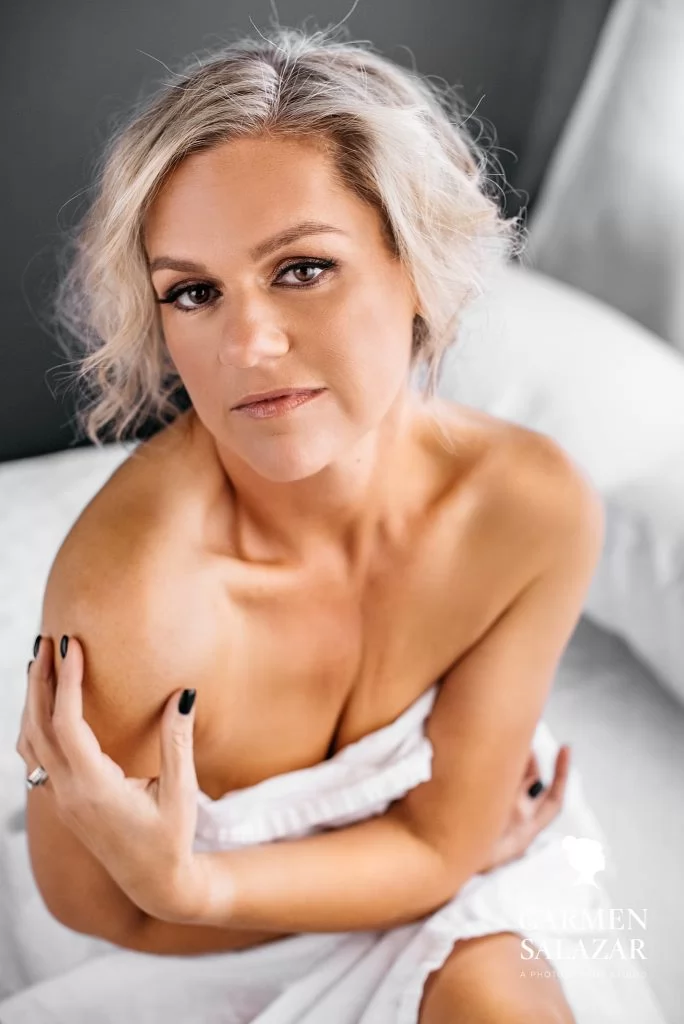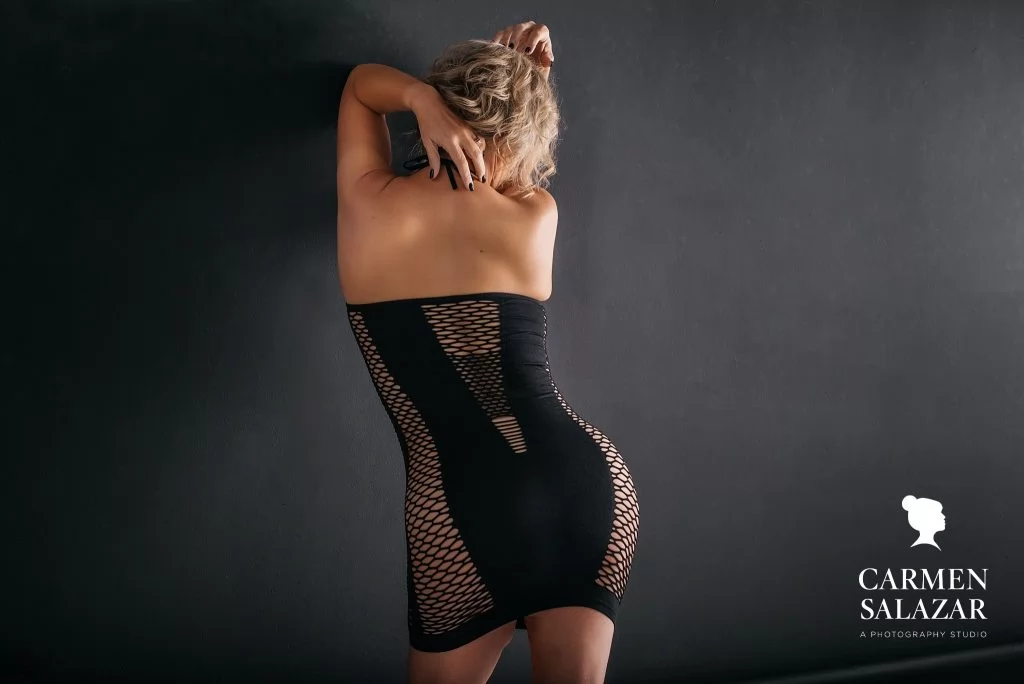 3. Get creative with props.
Scarves, hats, and jewelry can all be used to add an extra bit of flair to your photos. If you're not sure what to bring, ask your photographer for suggestions. They'll be able to help you choose items that complement your look and help you feel comfortable and confident in front of the camera.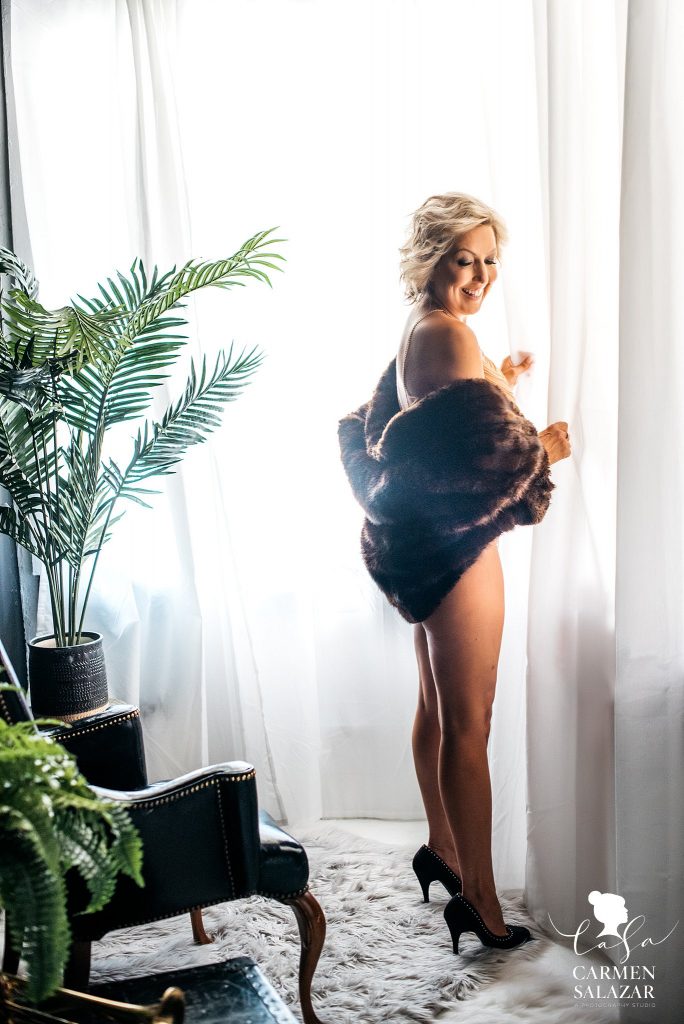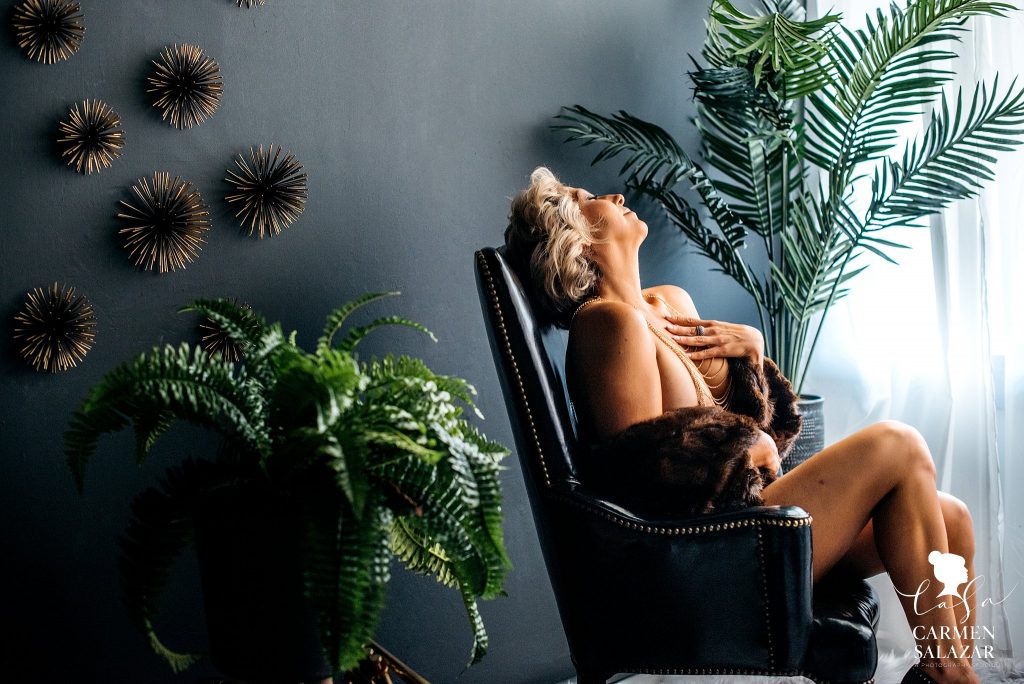 4. Own your sexiness.
Boudoir photography is all about celebrating your sexuality—so own it! Whether you're striking a pose or simply lounging around, exude confidence. Remember, there's no one right way to be sexy—just be yourself and let your inner goddess shine through.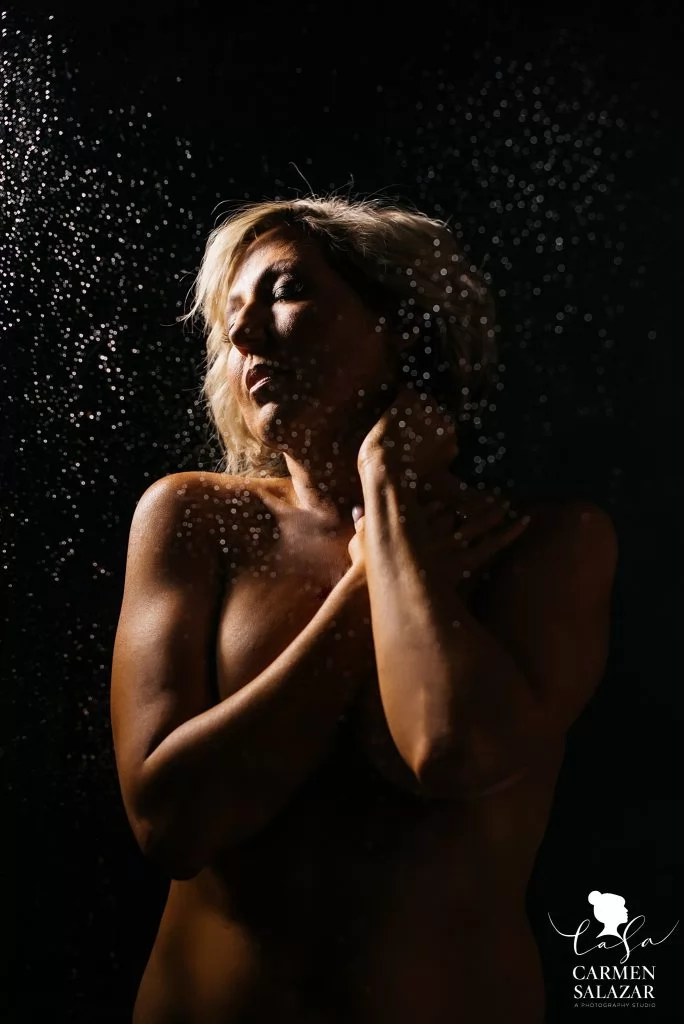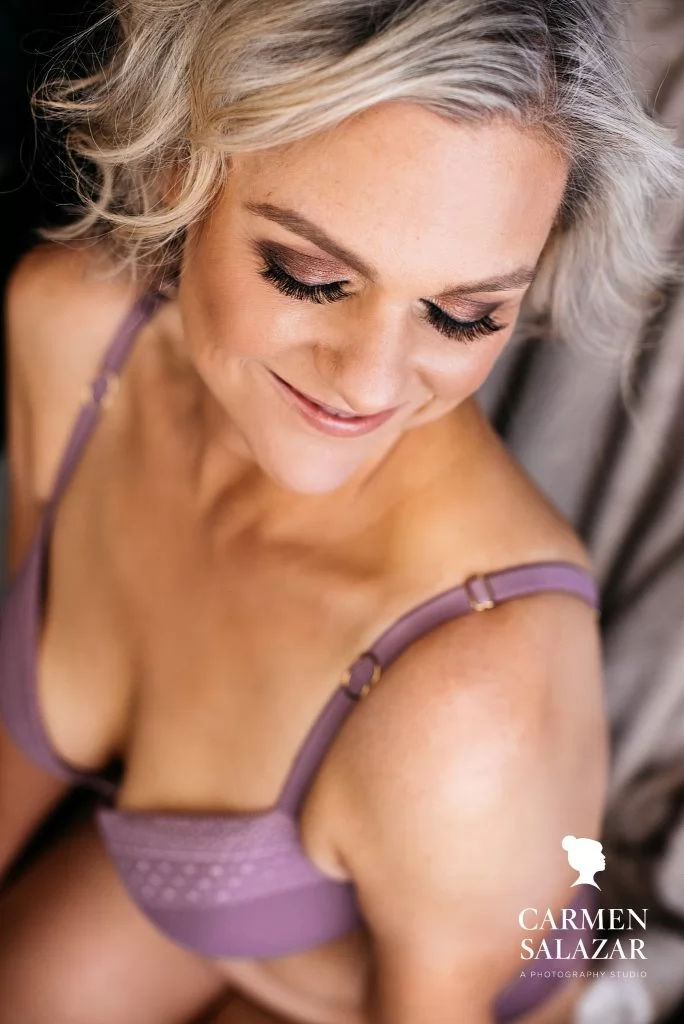 Make The Most Of Your Short Hair in Boudoir Photography
Boudoir photography is for all women, regardless of their hair length. So if you've been thinking about booking a shoot but weren't sure if it was for you because of your short hair, now you know that it definitely is! Boudoir photography is the perfect way to celebrate your inner and outer beauty, so go ahead and book that shoot today!
Darlin', are you ready to glow? If so, contact us today!
Sacramento Boudoir Photography | Boudoir Photography Sacramento