Are you looking for wardrobe tips to look elegant for a boudoir session? If so, you've come to the right place!
When you hear the word boudoir, what comes to mind? Maybe you think of lingerie, silk sheets, and sultry poses. Well, boudoir photography is all that and more! It's a chance for women to feel beautiful and sexy in their own skin. Whether you choose an all-black wardrobe or add in some black for only one of your looks, these ideas are sure to help you look elegant for a boudoir session.
Keep reading to learn more!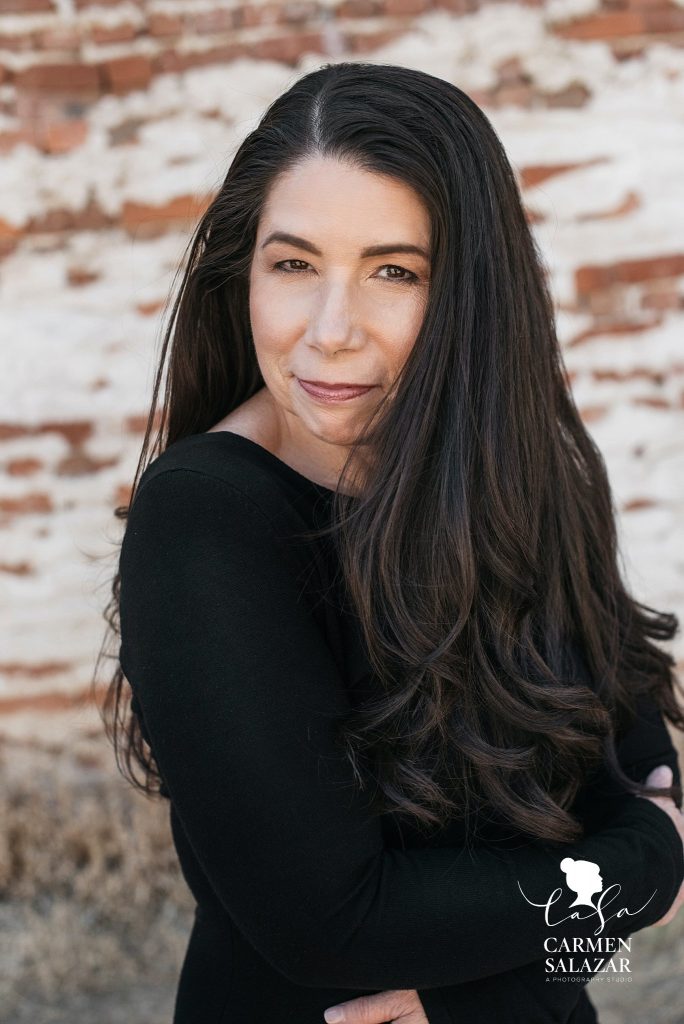 Black Lacy Bodysuit
If you are looking for an elegant boudoir outfit, try out a velvet one-piece bodysuit with intricate lace details. This outfit evokes 1920s bedroom Hollywood. We love this look paired with our White Boho White Bedroom Scene.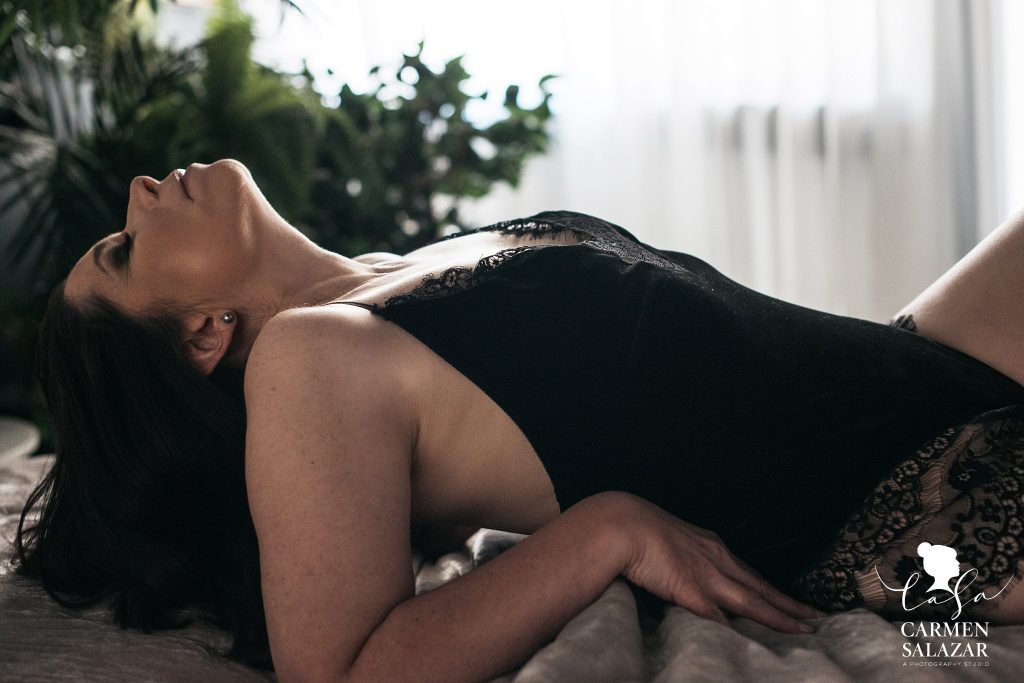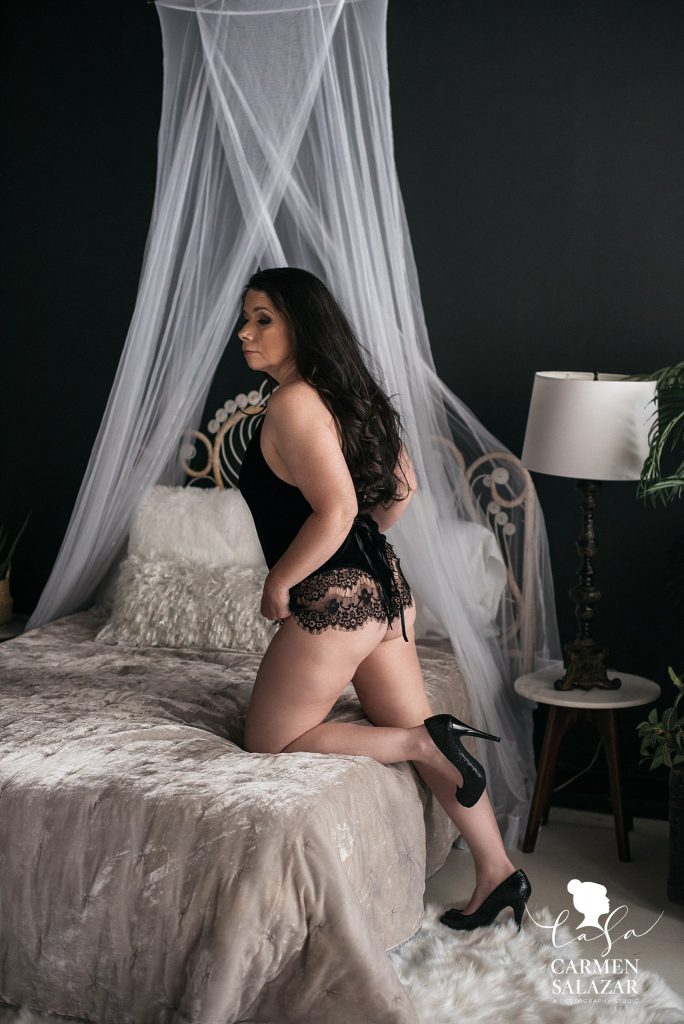 Sheer Black Teddy
Try a sheer teddy with matching panties if you want to turn up the volume on the sexiness in your boudoir session. Our boudoir beauty remains elegant while giving the illusion of showing more skin.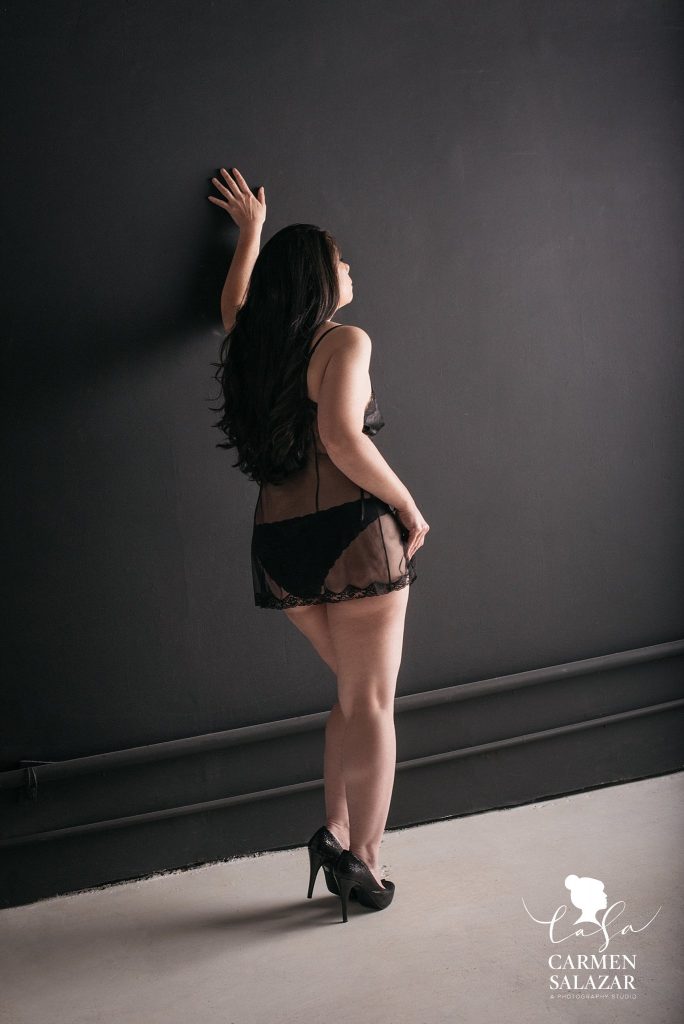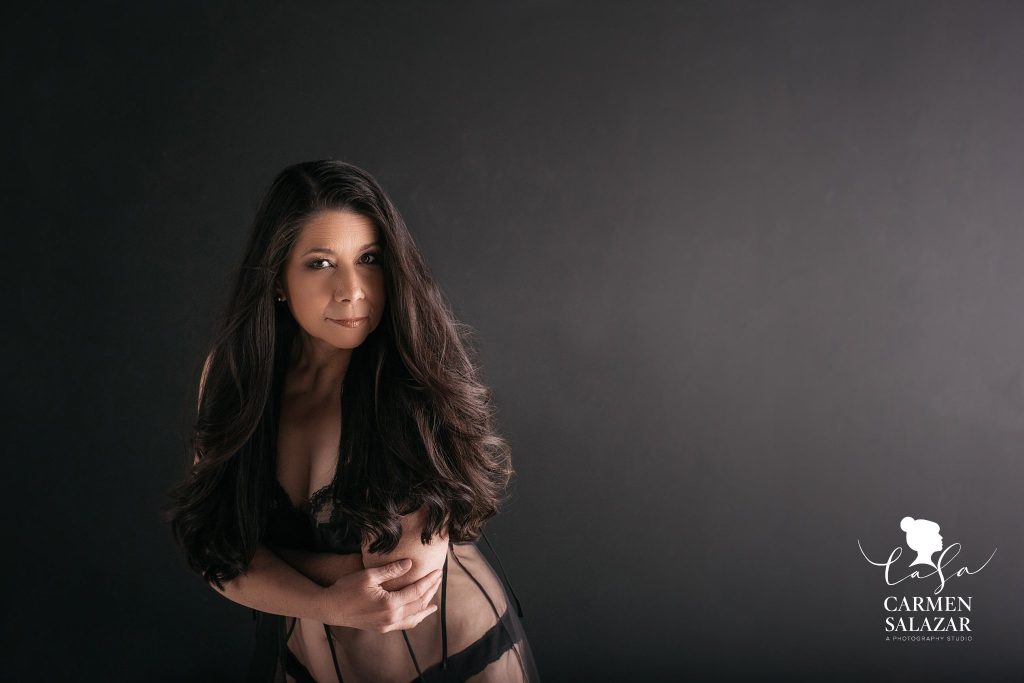 Fur Shawl
Nothing says elegance more than a fur shawl with a black two-piece lingerie set. For a little "extra" mood, pair the ensemble with thigh-high stockings and black heels!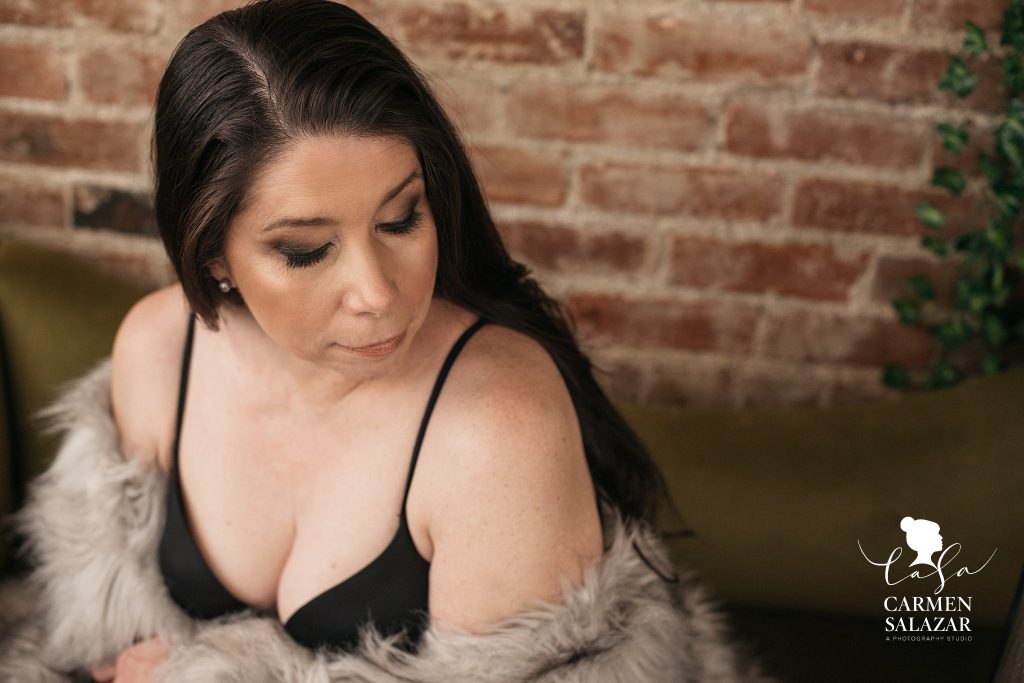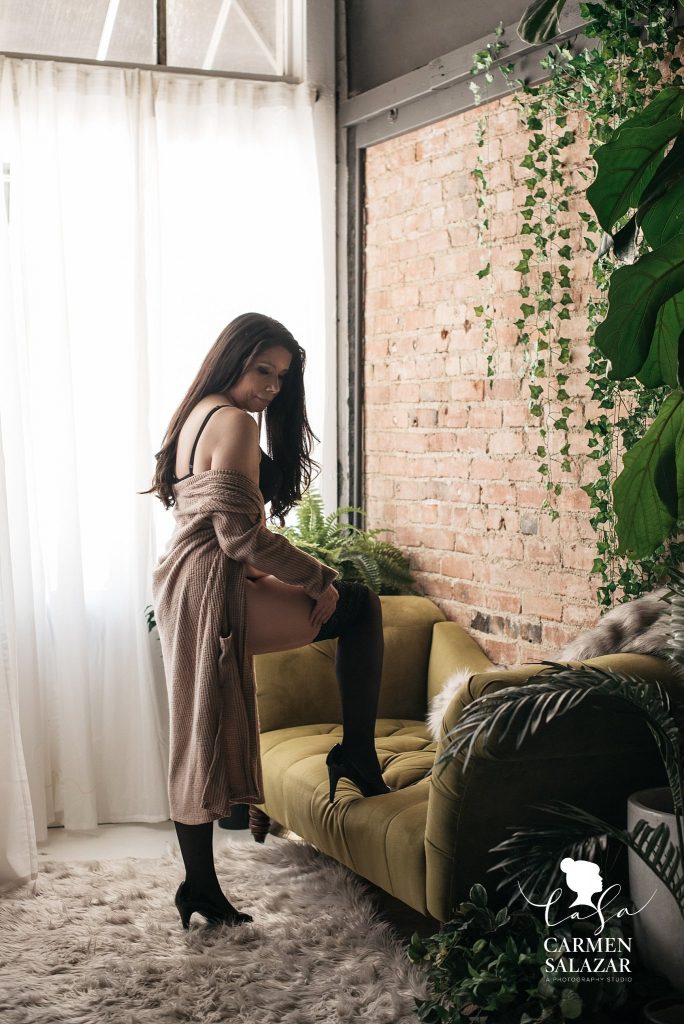 Between the Sheets
Elegance can also be achieved in our crisp white sheet scene. Continuing her boudoir-in-black theme, this stunning boudoir beauty's black hair contrasts strikingly against our crisp white sheets. Perfectly posed by photographer, Carmen Salazar, she drips elegance in these portraits.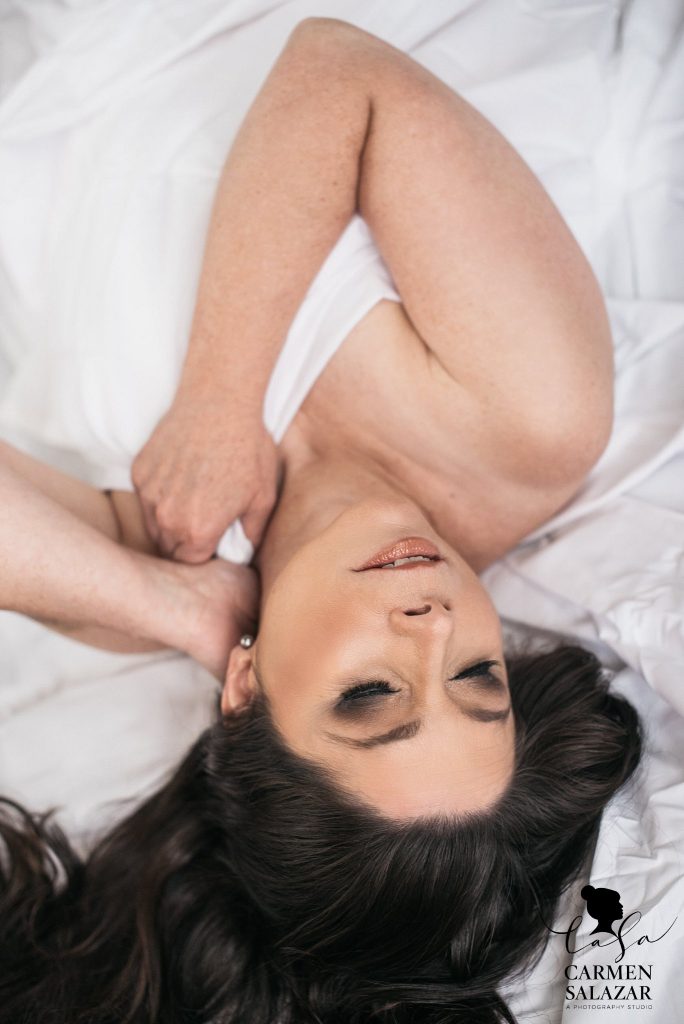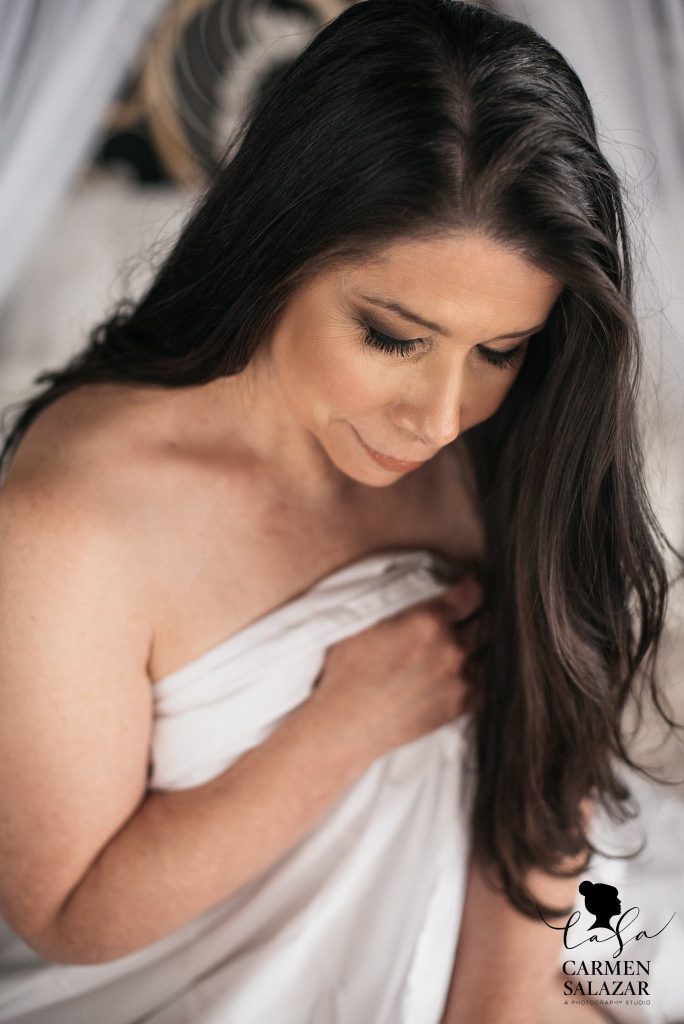 Headshots in Black
At Carmen Salazar Photography, we offer professional headshots as an add-on bonus to our boudoir photography packages. Boudoir Beauty L extended her elegant theme into her professional headshots with these timeless looks.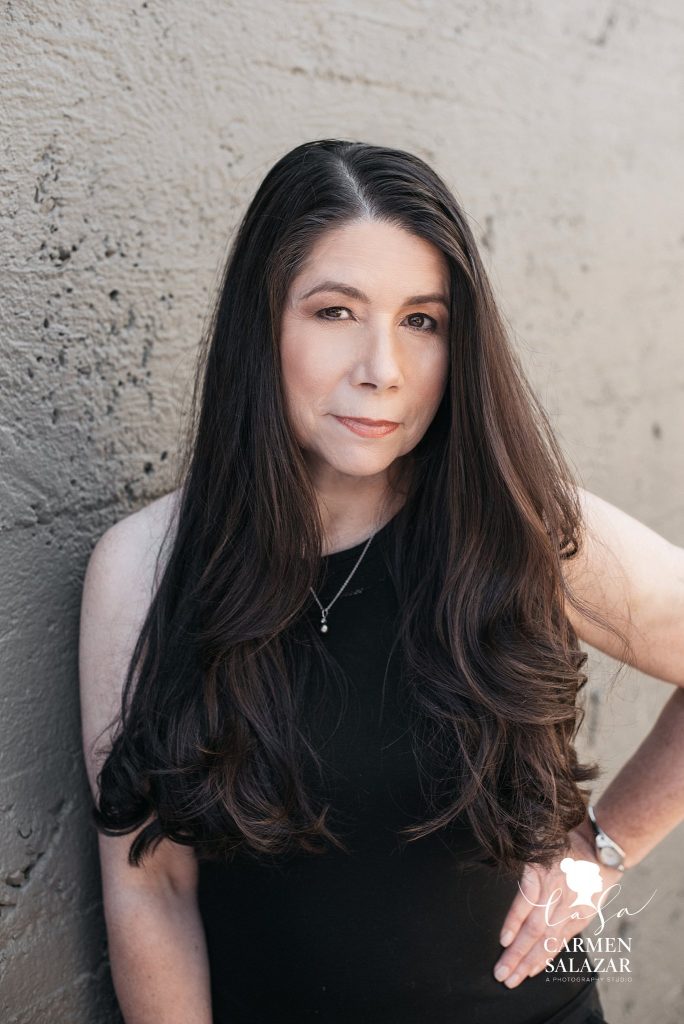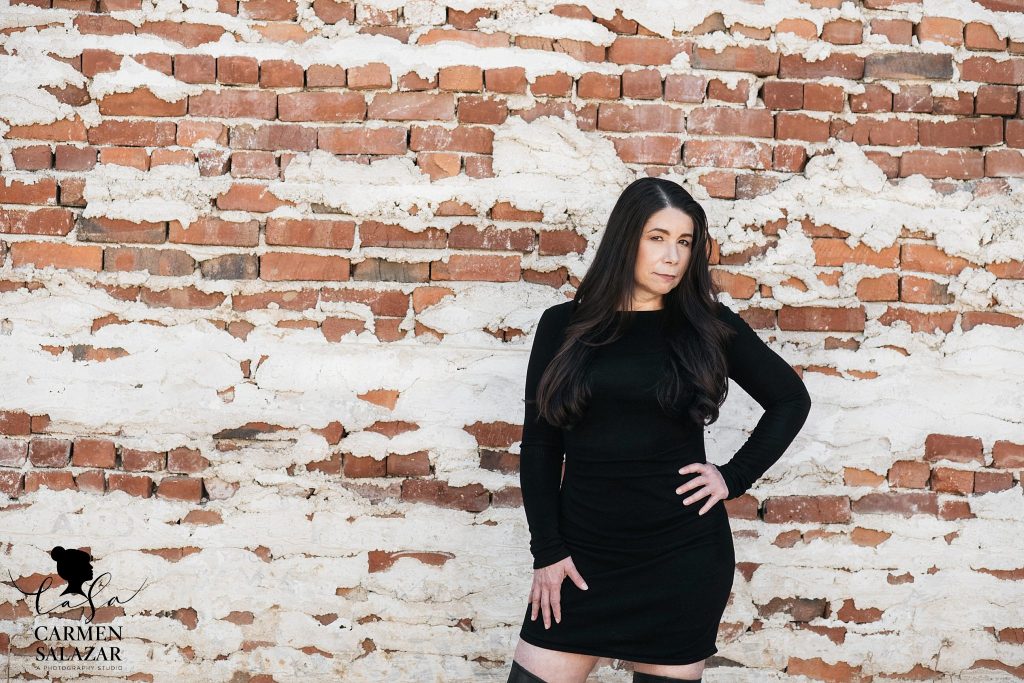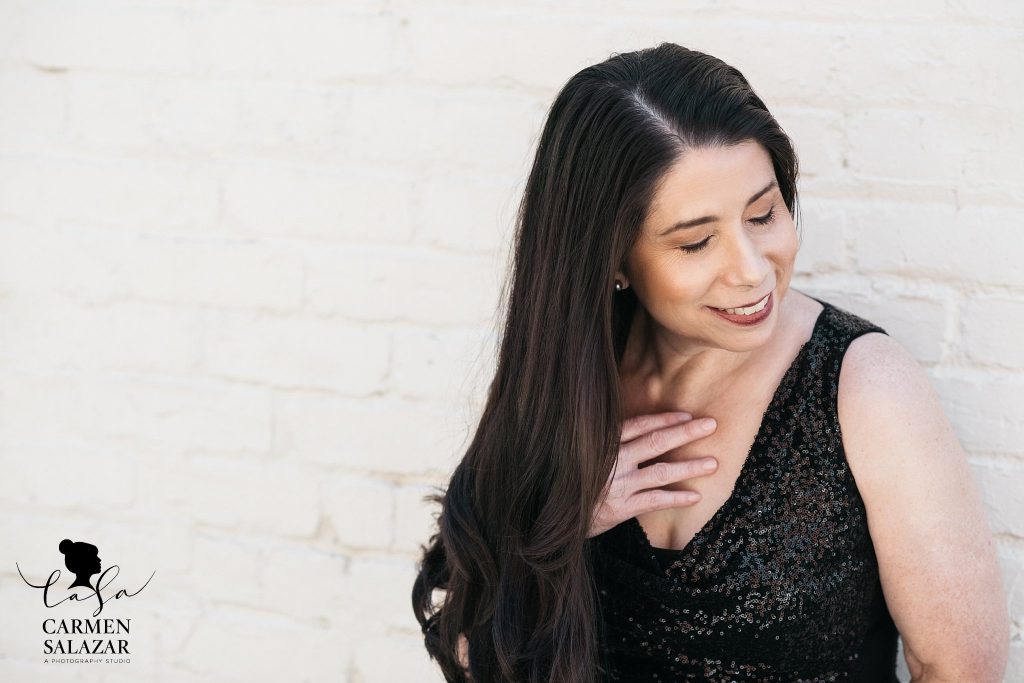 Look Elegant for a Boudoir Session
With these tips to look elegant for a boudoir session, you will be ready to let your inner goddess shine! Whether you choose an all-black session or not, let us help you create a transformational boudoir experience. It's time for you to feel like the goddess you are!
Contact us today!
Sacramento Boudoir Photography | Boudoir Photography Sacramento