Are you looking for the perfect gift for your hubby? We have the answer!
If your husband is difficult to shop for, yet you want to find him a unique and special gift, consider gifting him boudoir photography portraits! Boudoir photography is all about empowering women and capturing their inner and outer beauty. It's the perfect gift for your hubby. He will be blown away by the gorgeous photos of his sexy wife! Boudoir Beauty, Miss T, chose this very gift for her hubby! I think you'll see why they were both pleased with the results.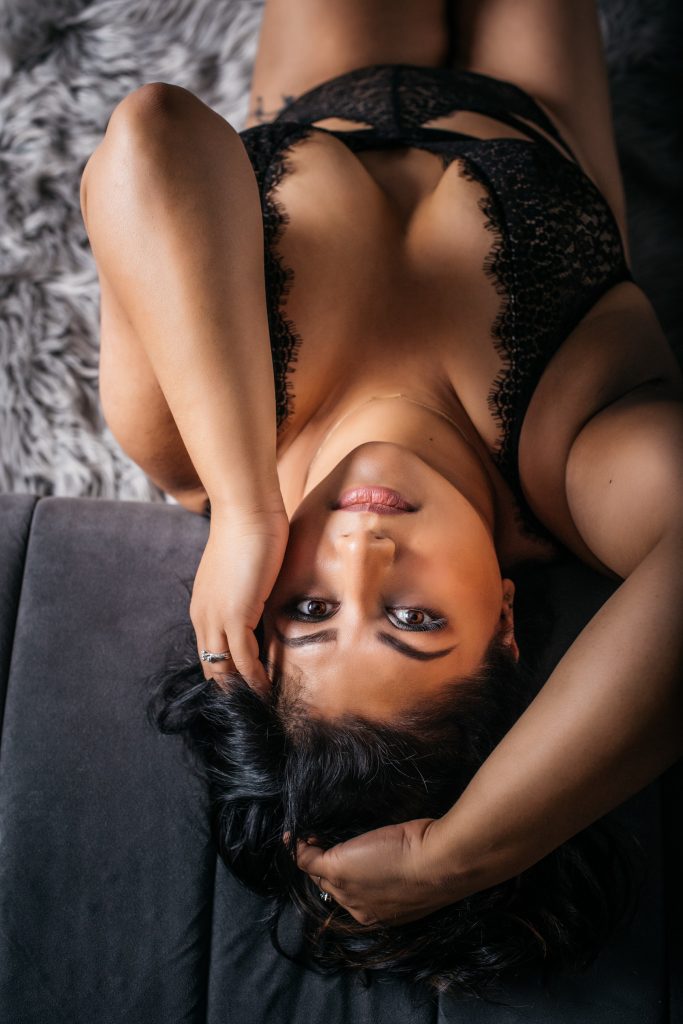 Sports Jersey
Boudoir Beauty Miss T came to Carmen Salazar Photography desiring to create a one-of-a-kind birthday gift for her hubby. Despite her initial nerves, once she was in the studio interacting with our staff, she felt relaxed, comfortable, and ready to rock her boudoir session.
In the perfect mix of sexiness and sports fandom, Miss T began her session in this hockey jersey, creating portraits her hubby certainly enjoyed!
Tip: Sports jerseys make great comfy and sexy boudoir wardrobe outfits. They allow your personality to shine while giving a little nod to your hubby's favorite team!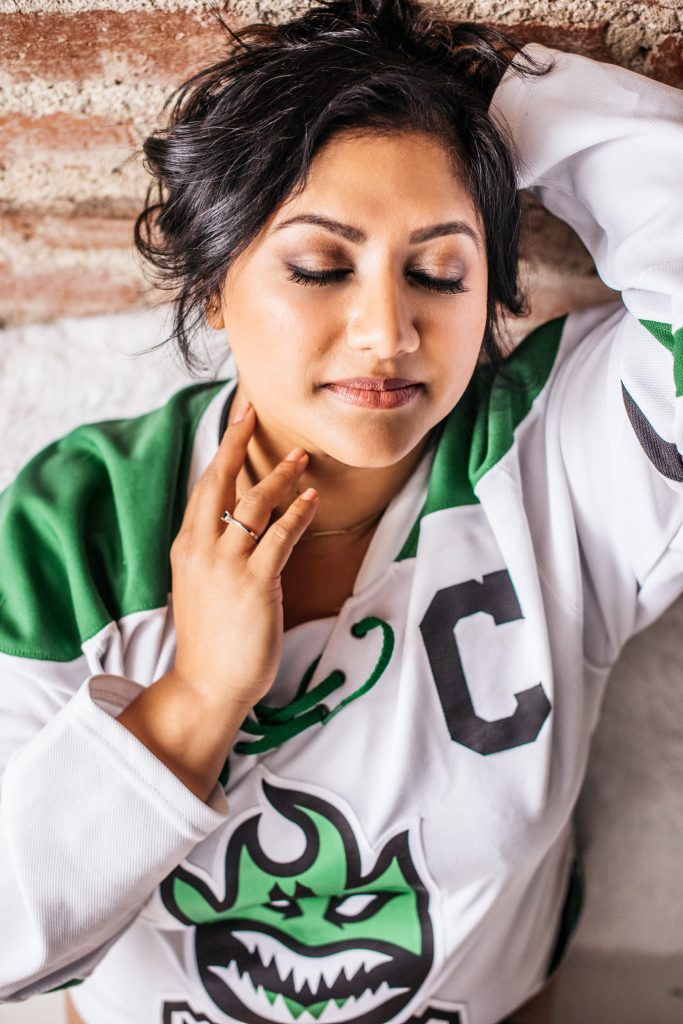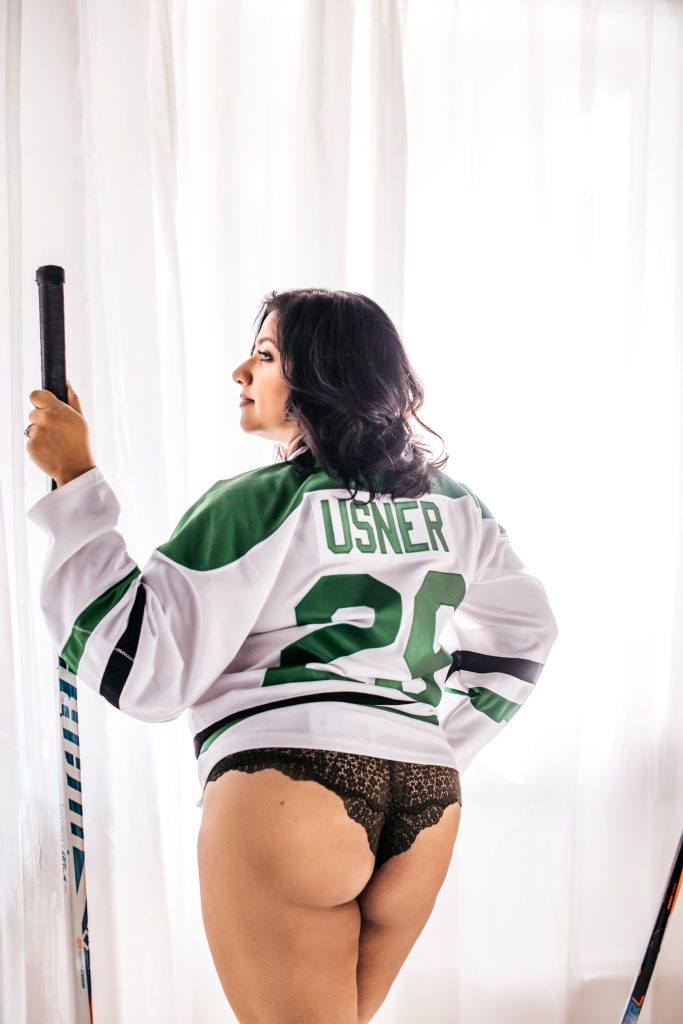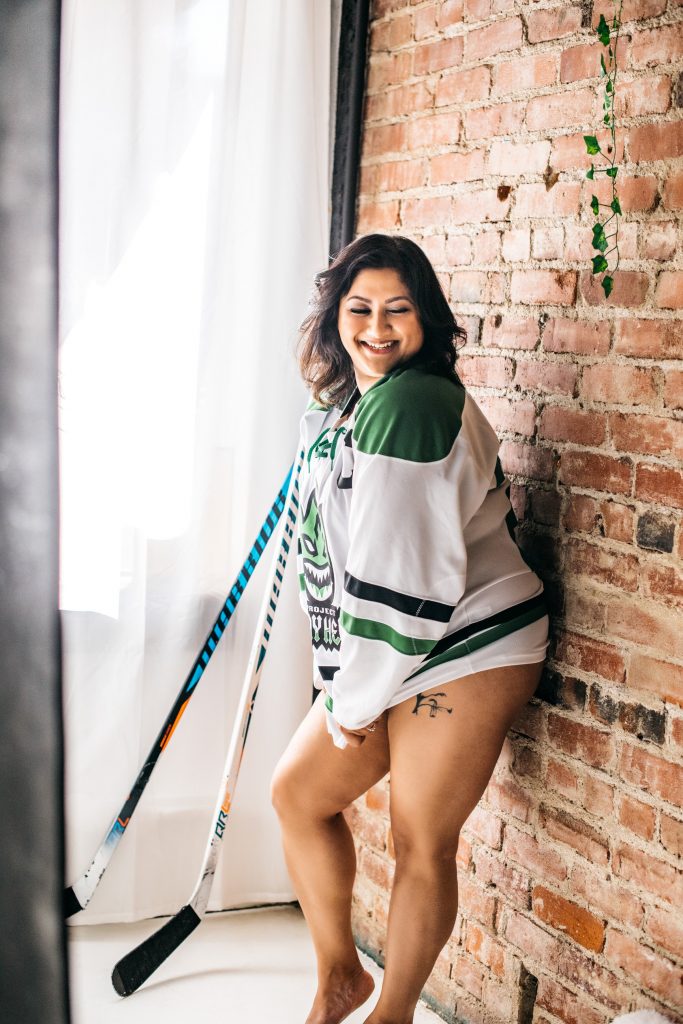 Bodysuits for All
Moving into a slightly sexier outfit, Miss T enjoyed the posing process in this barely-there lacy bodysuit.
Tip:  Bodysuits come in all colors and styles that flatter any body type.  They are a great wardrobe choice for your boudoir session.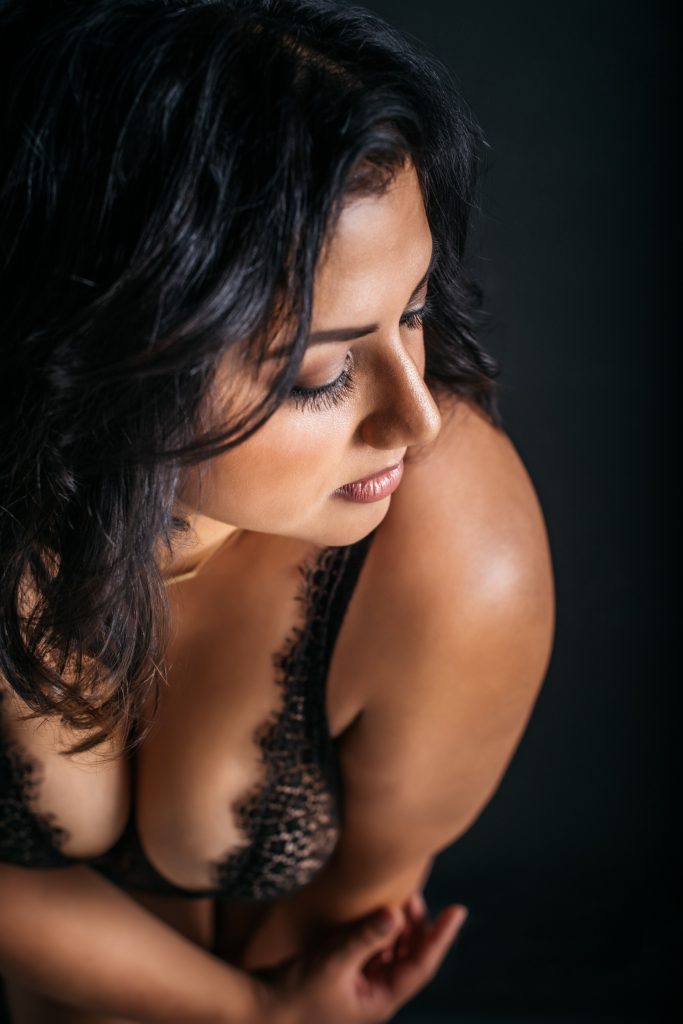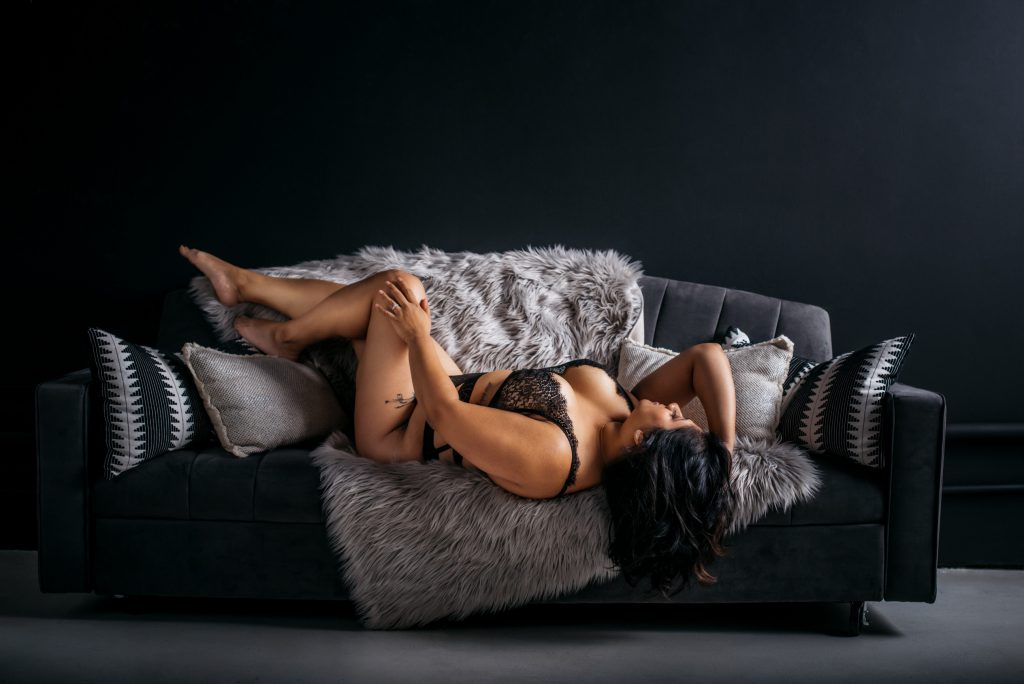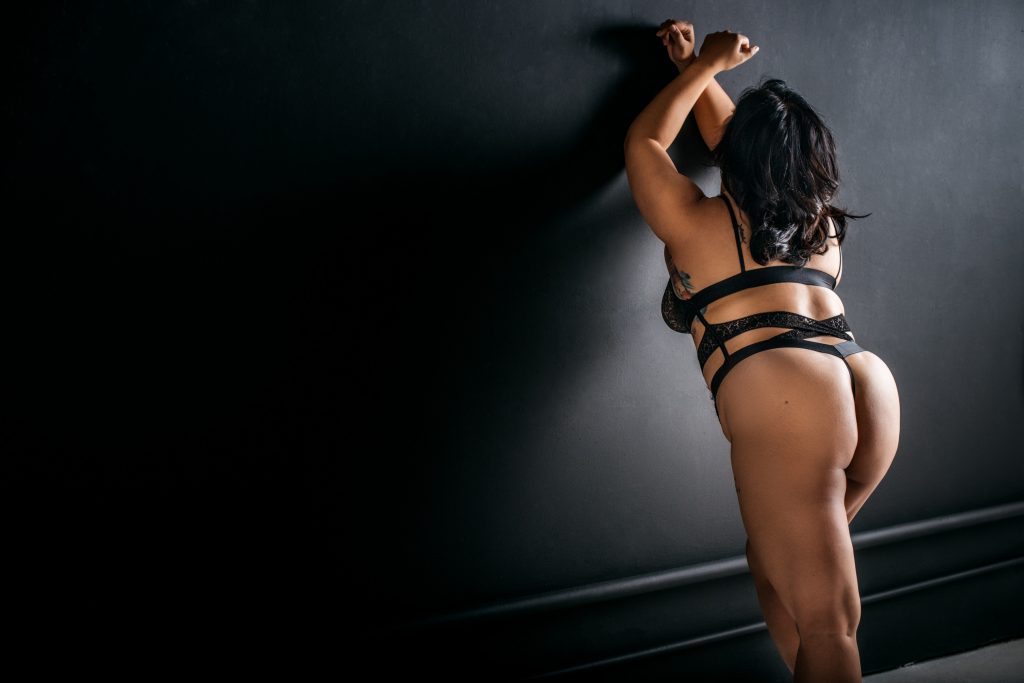 Between the Sheets
Slipping between the sheets for her final portraits, she perfectly represents the boudoir genre of photography. Did you know that "boudoir" means "in the bedroom"? How stunning is she with these crisp white sheets!
Tip:  These between-the-sheets portraits are fantastic for those trying to make wardrobe decisions.  No wardrobe is necessary for this look!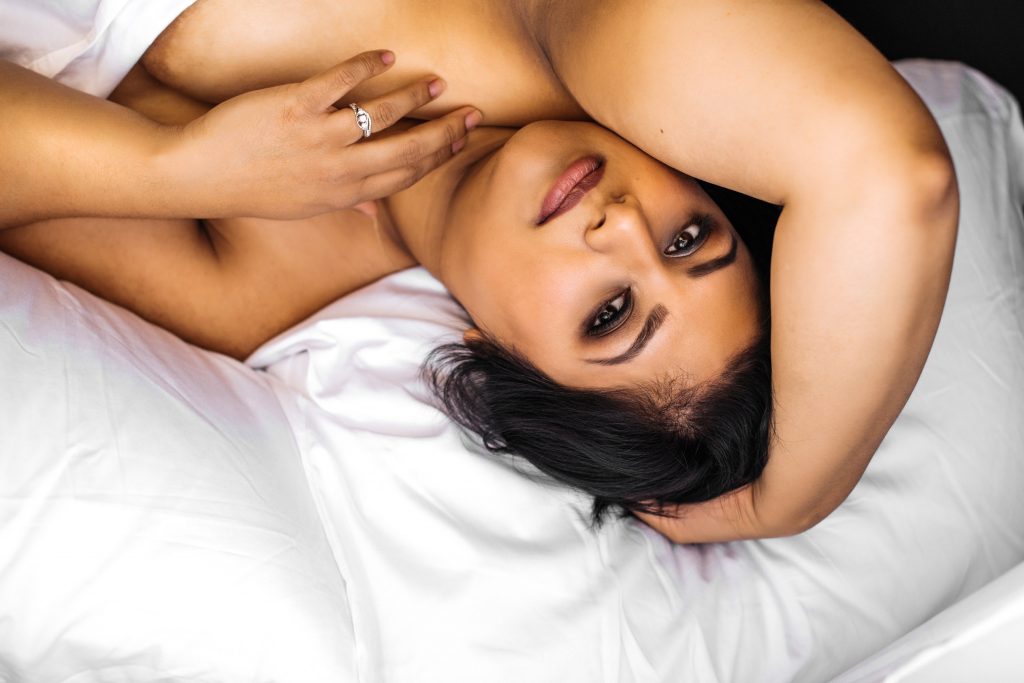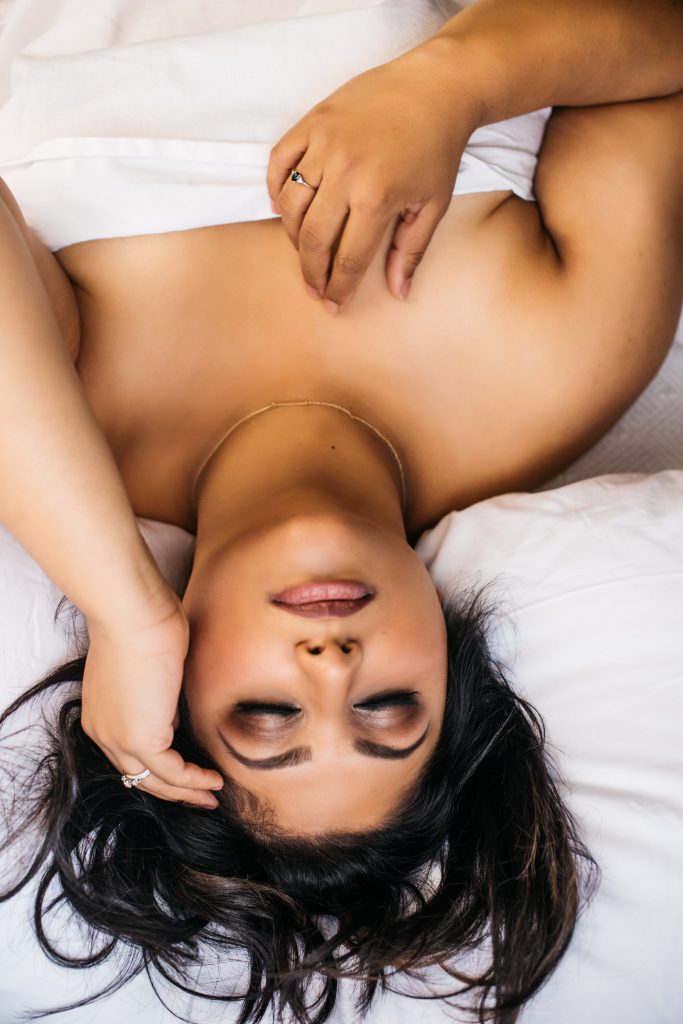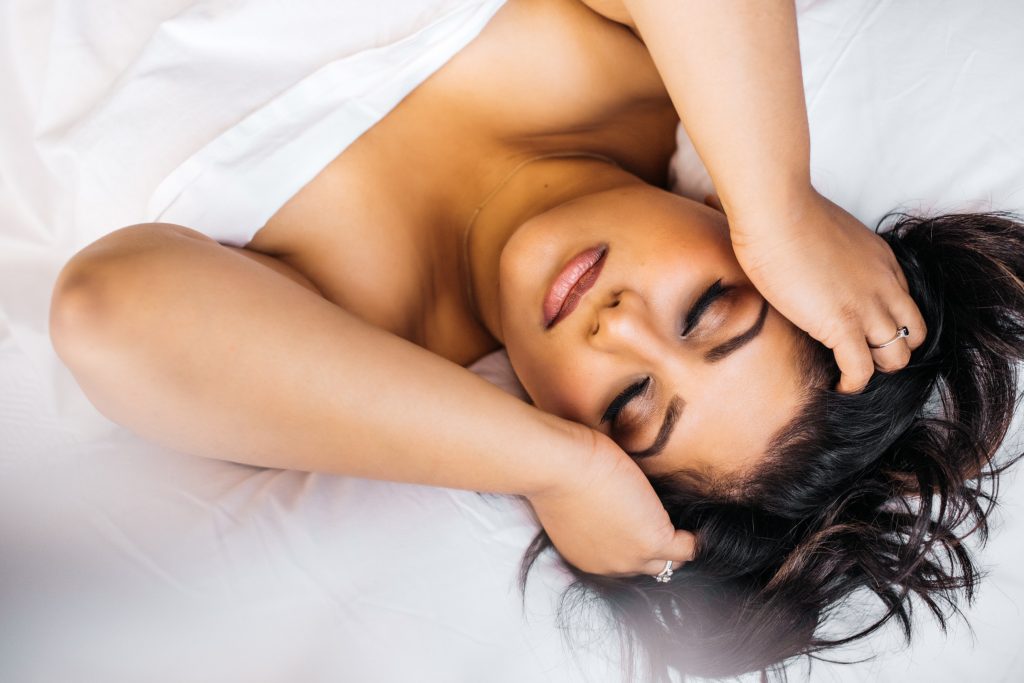 Perfect Gift for Hubby
When asked to give advice to future Boudoir Beauties, Miss T said, "Do it!  It's the most empowering experience."
If you're in the Sacramento area, contact me today to book your session. I would love to help you celebrate your femininity and sensuality with a gift for your hubby!
Sacramento Boudoir Photography | Boudoir Photography Sacramento