Do you want to try boudoir photography but think you might be too "girl next door" to achieve the look?
Think again! At Carmen Salazar Photography, we believe you already have what it takes to fully be embodied and empowered for any look you desire to achieve for the camera. All it takes is a little mindset work and the courage to begin the journey.  
Really? Mindset work? Yes! That's all it takes to enter a boudoir photography studio. Are you ready? 
Let's take a look at three steps you can take today in order to go from girl next door to Hollywood glam!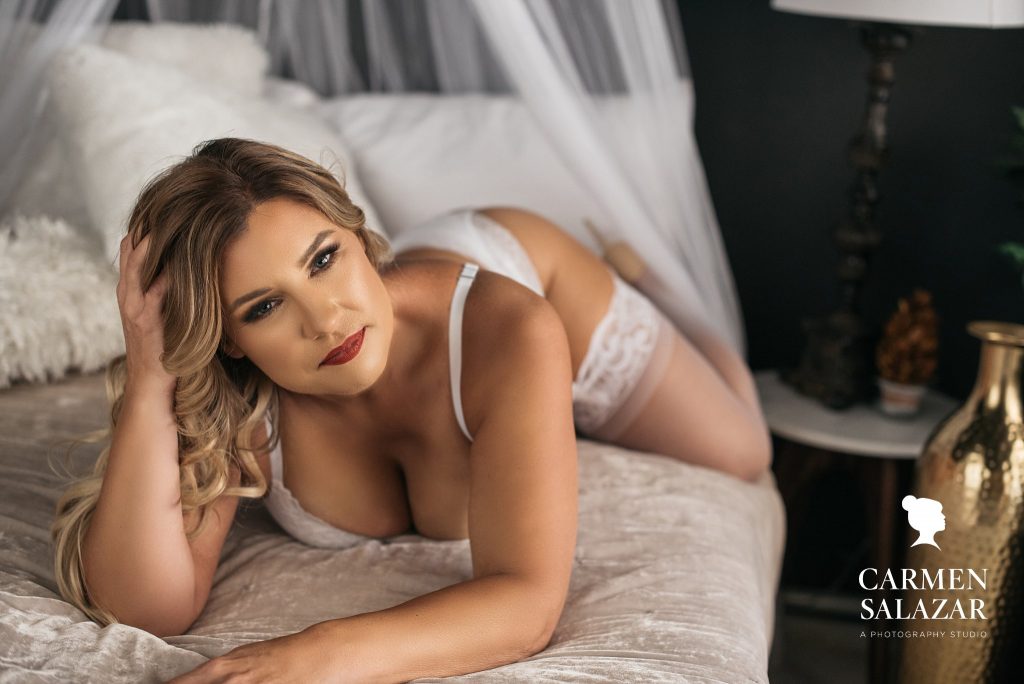 Dismantle Your Insecurities
One of the biggest obstacles to participating in a boudoir session is the overwhelming number of insecurities each woman holds. As women, we often see other women and think, "I wish I could look like that." or "I wish I could do that." The truth is – other women probably think and say the same thing about you. After all, we see and appreciate in others what we already have in ourselves!
So, set those insecurities aside and step into the confidence that you have what it takes!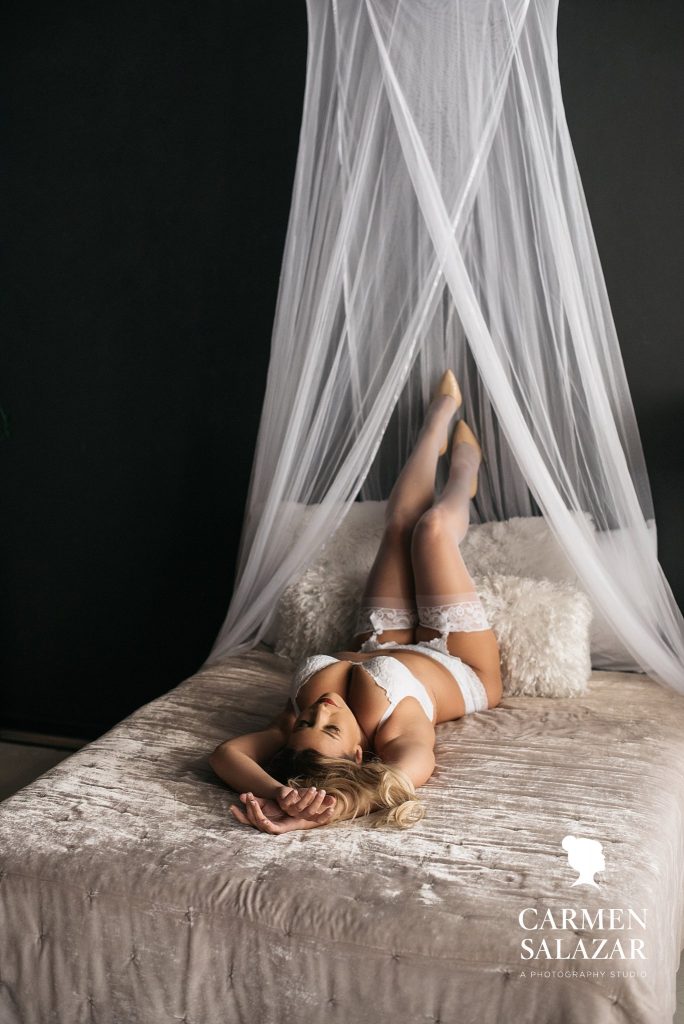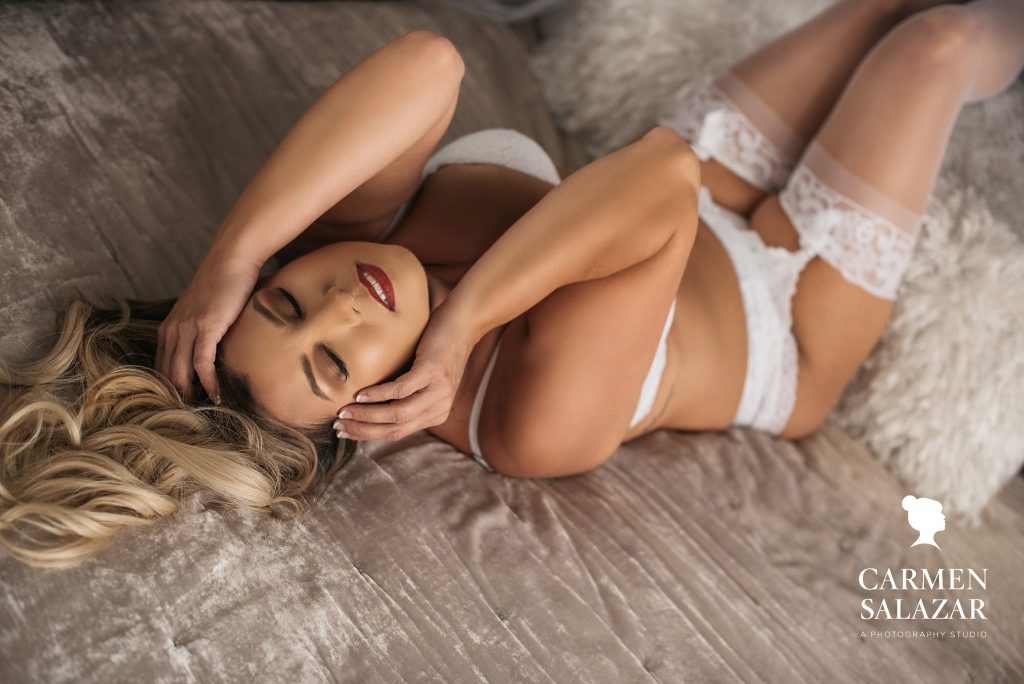 Believe in Yourself
Somehow, we see only our "flaws" and discount our strengths. It is time to set aside those negative thought patterns and embrace the fullness of who you are. Revel in the feminine greatness and uniqueness that is YOU during your boudoir photography session!
If you don't fully believe in yourself yet, that's okay! We will encourage you each step of the way. Inner transformation is waiting for you on the other side of this experience. As a result of your boudoir session, your confidence will be rejuvenated and your perception of yourself will forever change.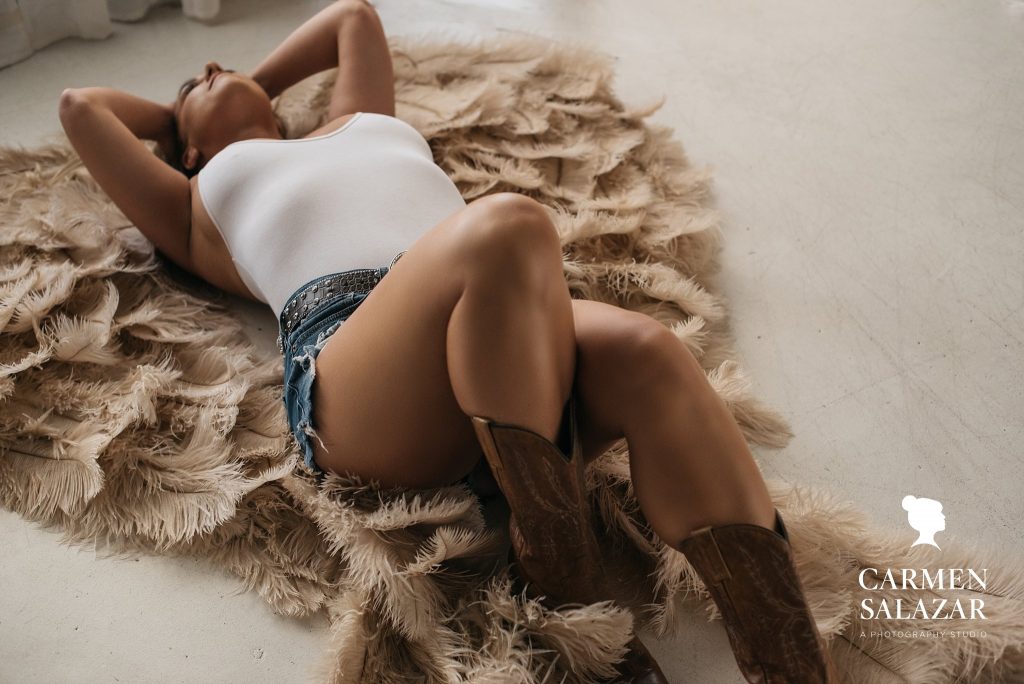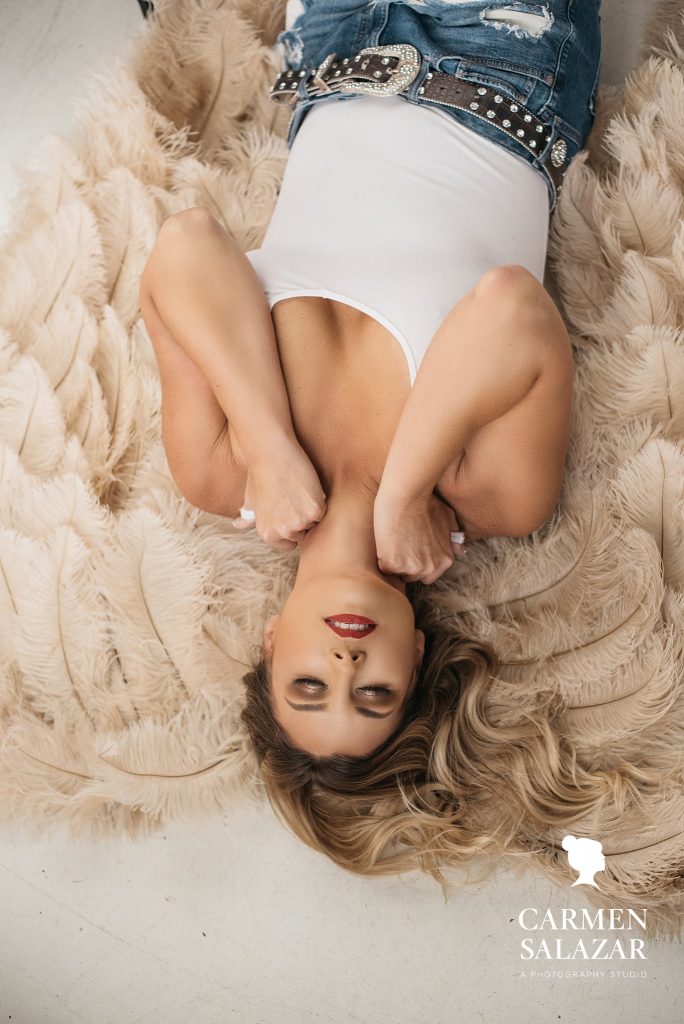 Embrace the Opportunity
When first introduced to boudoir photography, many women doubt the medium is for them. After all, they might be a mother, a grandmother, or a community helper. Can someone in those roles pose half-dressed for the camera?
The answer is…. YES! Boudoir photography is the perfect opportunity for any woman to embrace her sexuality and femininity and do something for herself. At our studio, you define beauty on YOUR terms, with your choice of wardrobe, sets, poses, products, and shared images. The day in the studio is yours to explore, redefine, and become all that is your feminine energy. We believe boudoir photography is for everyone, including the girl next door!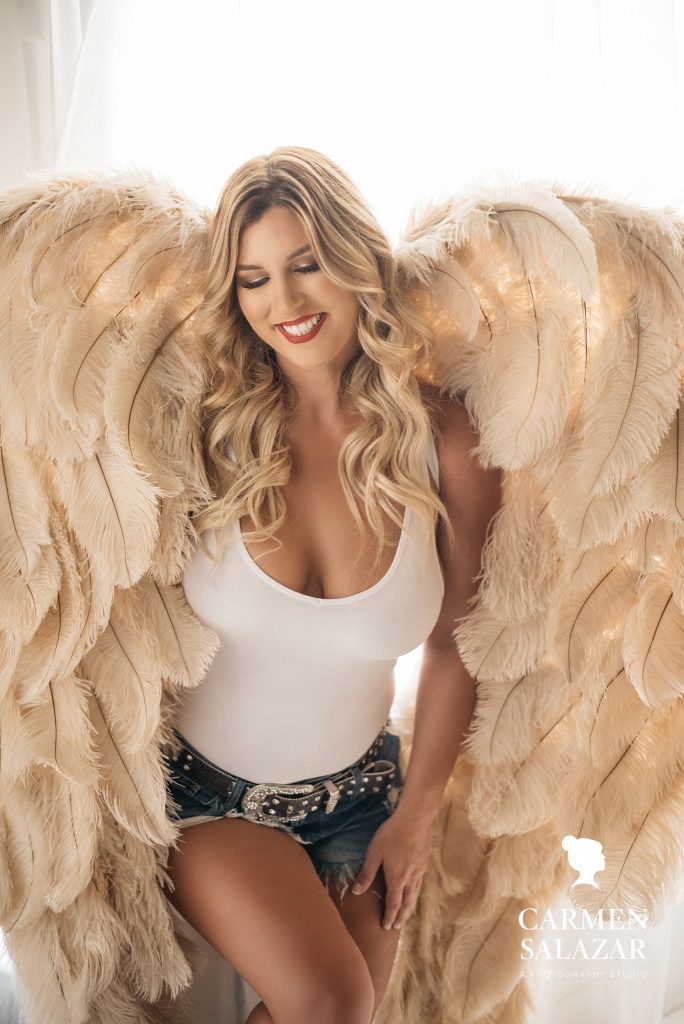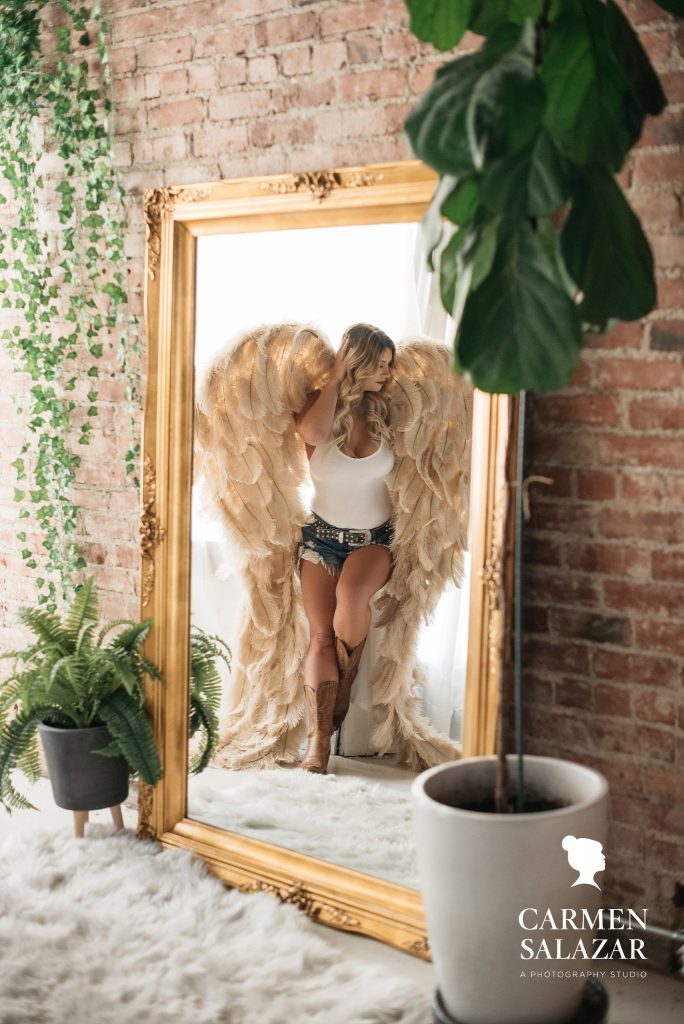 Shorten Your Bucket List
Boudoir Beauty Miss L's experience in the studio summarizes the experience well. Always wanting to participate in a boudoir session, she allowed her insecurities to hold her back. With the opportunity to be a studio model, she shortened her bucket list by scheduling a day in our studio.  
Reflecting on the experience, she said, "Carmen and Nicole made me feel comfortable throughout the whole process. I've always felt like the girl next door. Today, I felt amazing and sexy."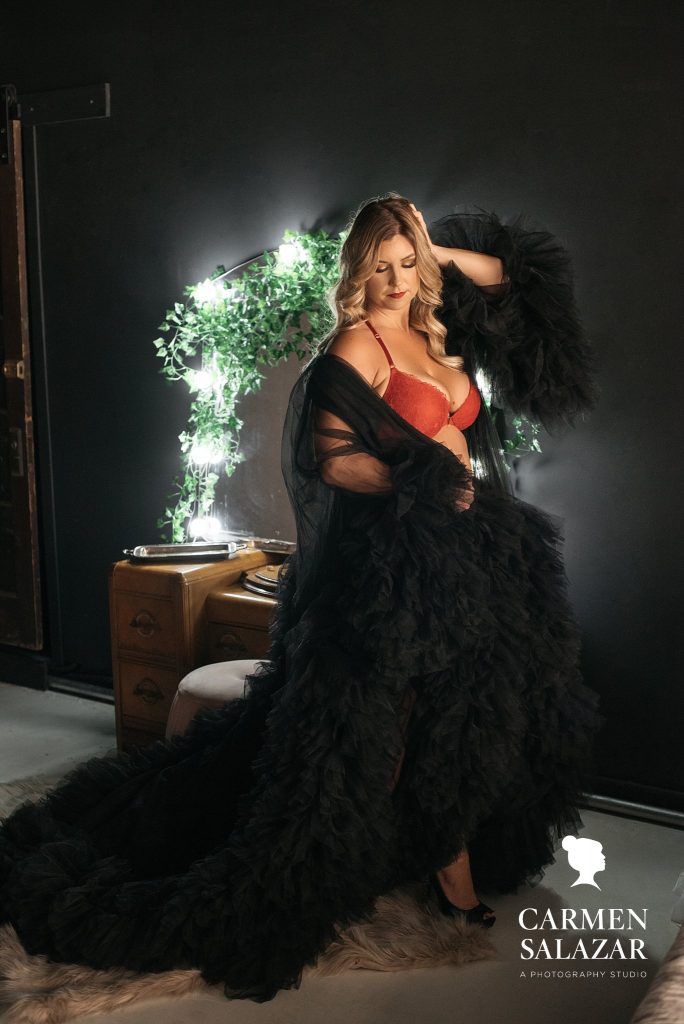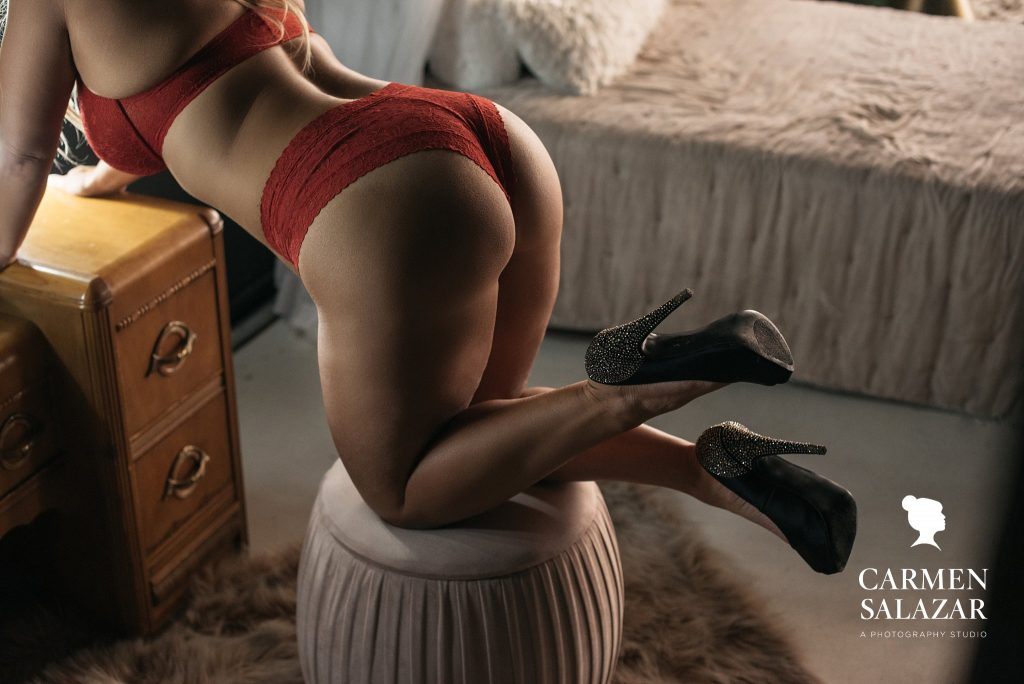 Contact Us
Are you ready to believe that you, the girl next door, have an inner Hollywood glam alter ego? 
If not, hear this final word of encouragement. You don't have to fully believe. We will believe it for you! You simply need to ask yourself, "Why not me?" Then, lay aside your insecurities and embrace the opportunity to tap into your feminine energy, strength, and beauty. 
Contact us today to begin your journey! 
Sacramento Boudoir Photography | Boudoir Photography Sacramento