Have you ever chosen to take "A Year for Me"? You know, a time in your life when you say, "Forget everything else, now is my time to shine. It is now or never. I'm going to go all-in for ME this year."
This was true for today's featured Boudoir Beauty, Miss S.
"Year for Me"
Miss S came to Carmen Salazar Photography, located in historic Roseville, CA, declaring that this was HER "Year For Me."   After 10 years of desiring a boudoir session, the stars aligned, bringing her to the studio on her birthday! What a perfect way to celebrate the passage of time and her beautiful inner essence. 
Her experience in the studio met all of her expectations and then some. Miss S declares, "It's been the best decision I've made all year." Though she was nervous at first, as soon as she stepped in front of the camera, she came alive, feeling comfortable in her own skin. In each outfit, she unleashed her confidence, joy, and playfulness.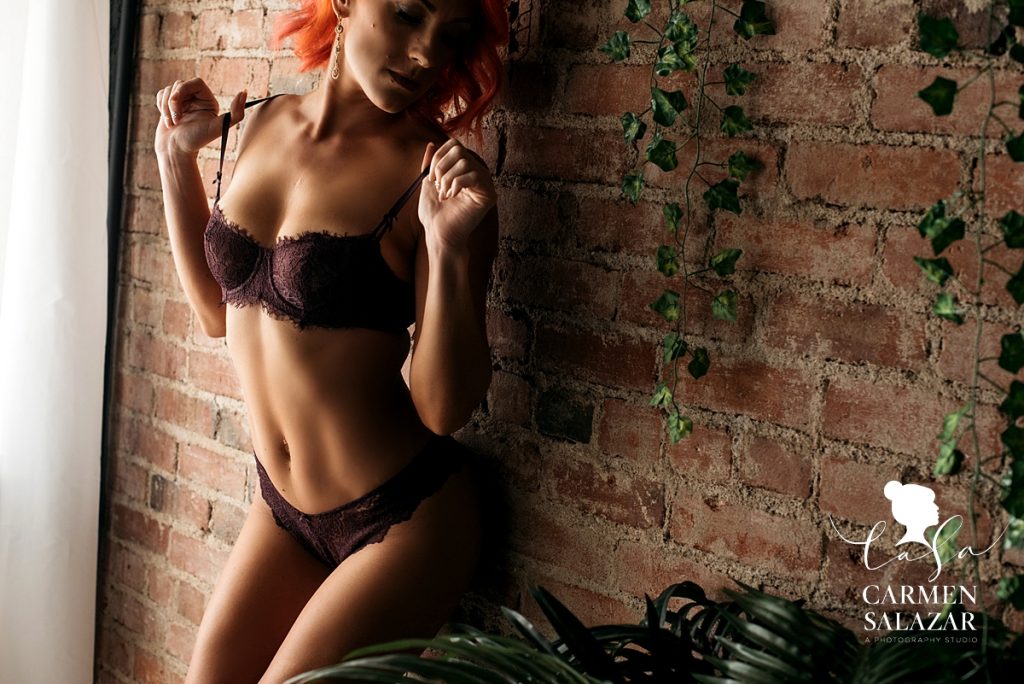 "Out-of-the-Box" Lingerie
Miss S brought her unique personality to the studio with some "out-of-the-box" lingerie and non-lingerie wardrobe options. Perhaps you will be inspired by her choices as you plan for a boudoir session that uniquely represents your personality.
Starting with a more traditional barely-there lacey white lingerie with straps, she made herself at home on our bedroom set.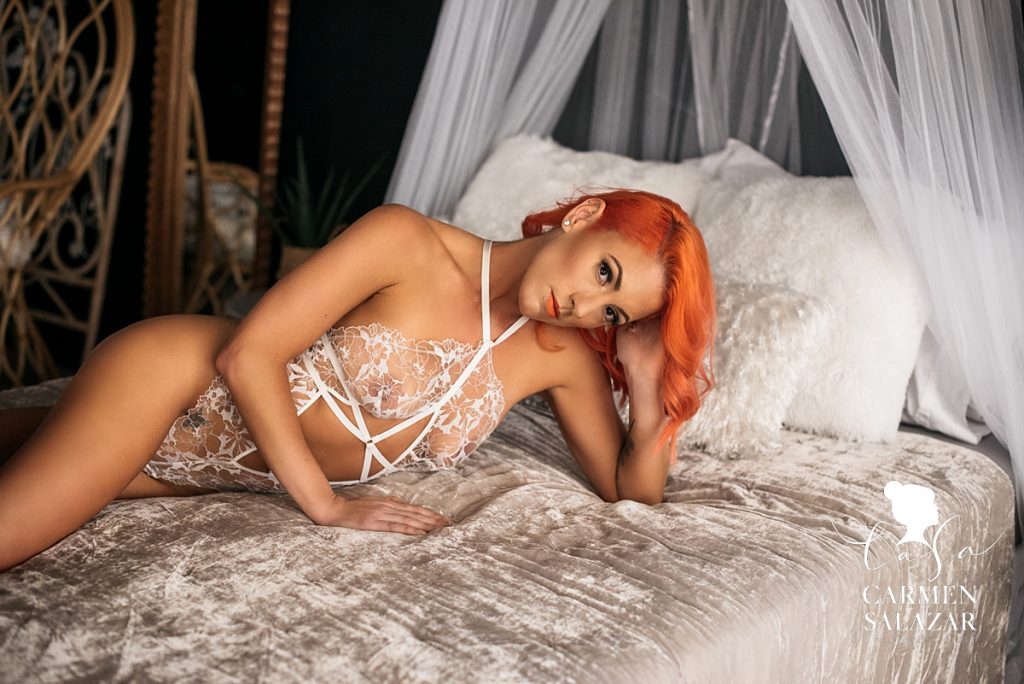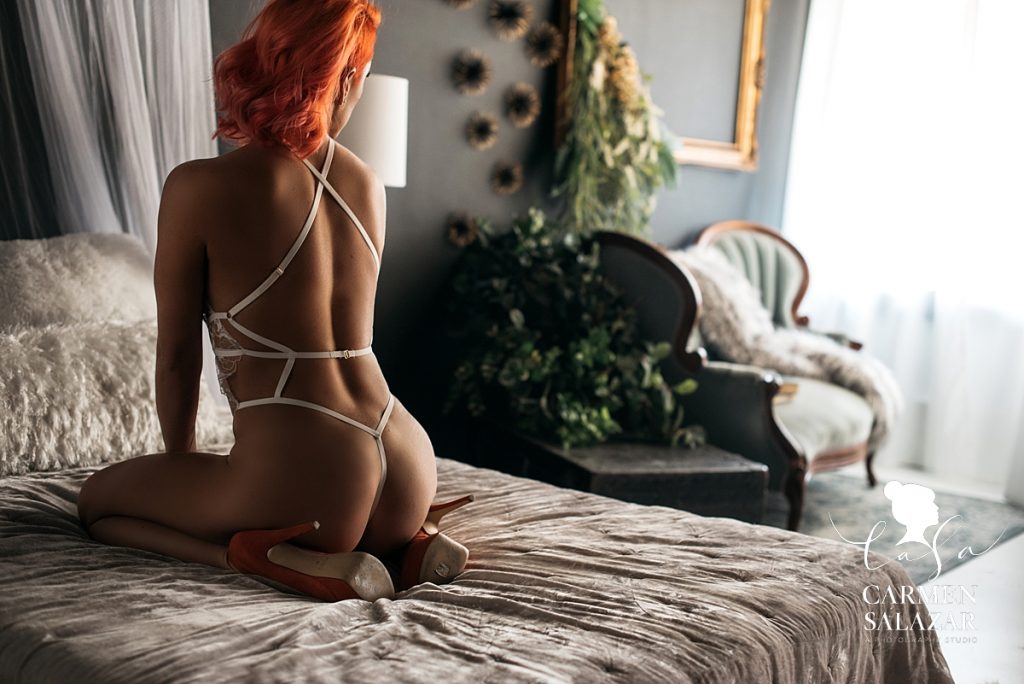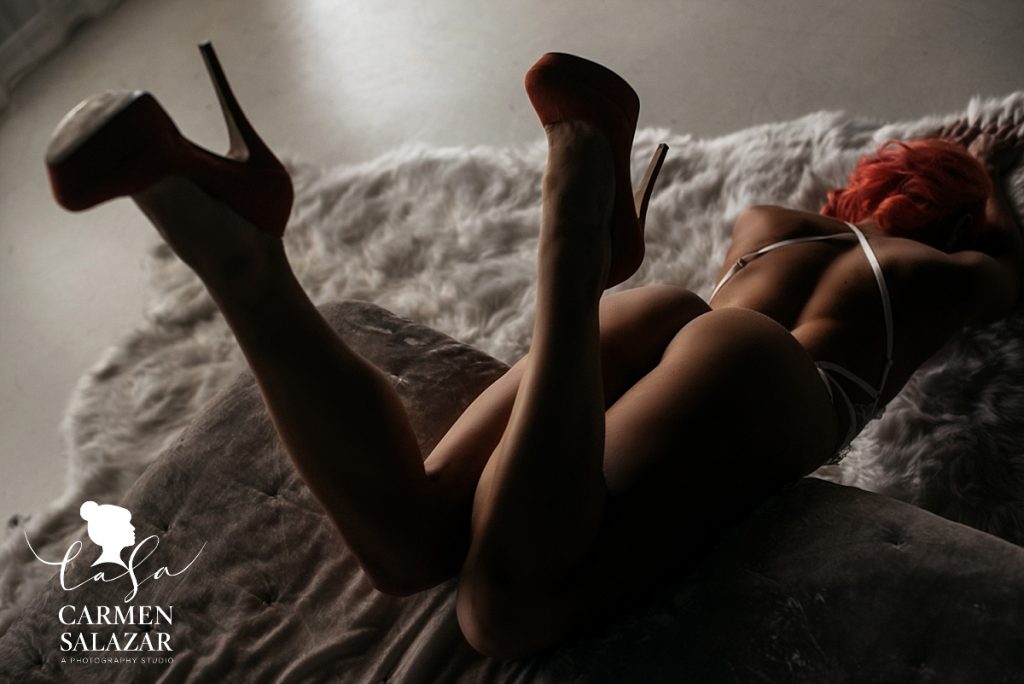 Confident Poses
She then struck bold, confident poses against our all-black background in lingerie with perfectly placed flowers and black straps. Look at her glow! Her smile says it all!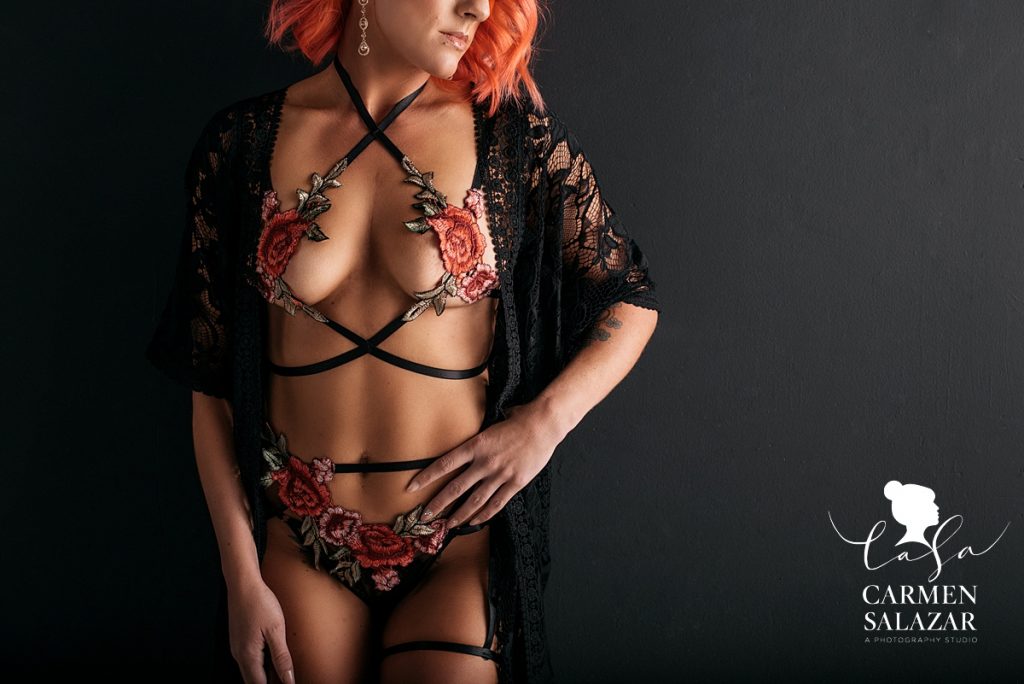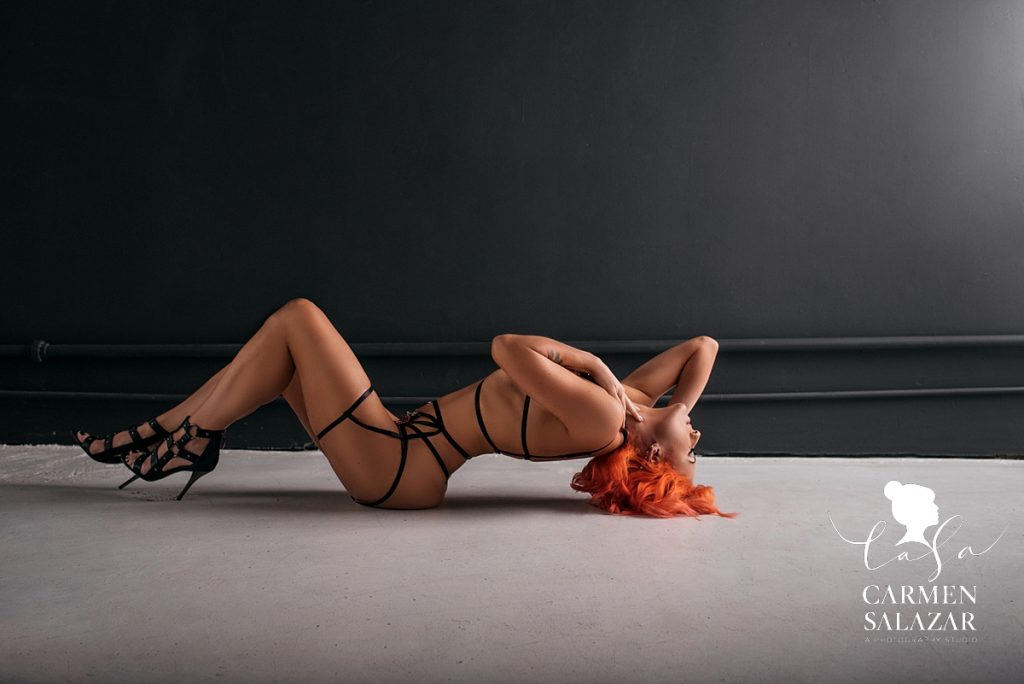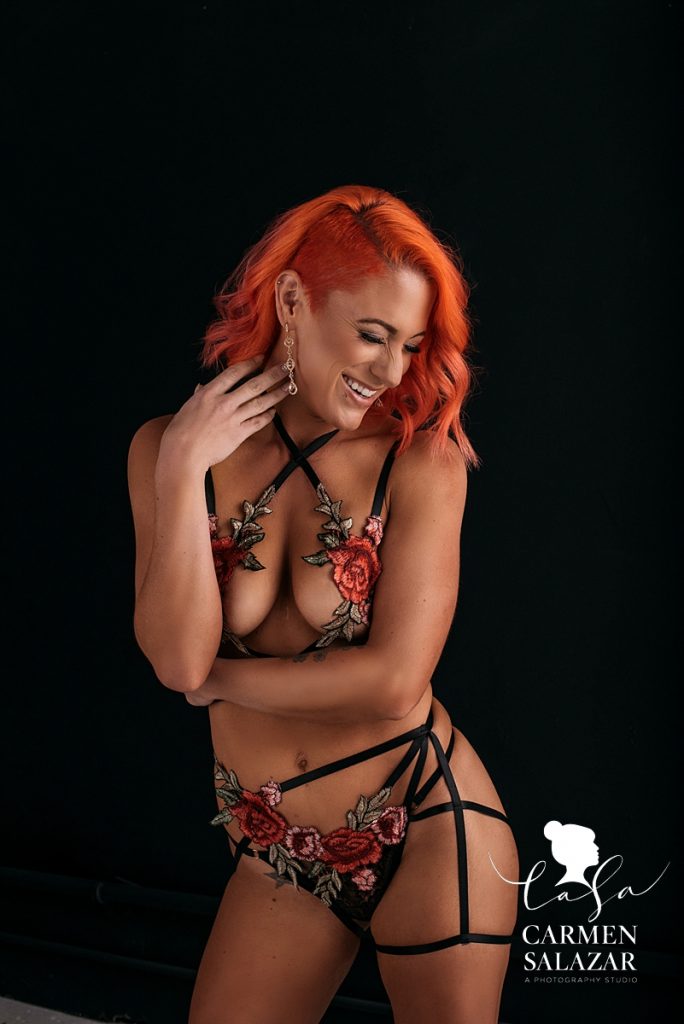 Posing with Books
Finally, she "bore it all" on our green couch with help from carefully positioned books. We love creative non-lingerie boudoir photography! Is this a look and set you would try yourself?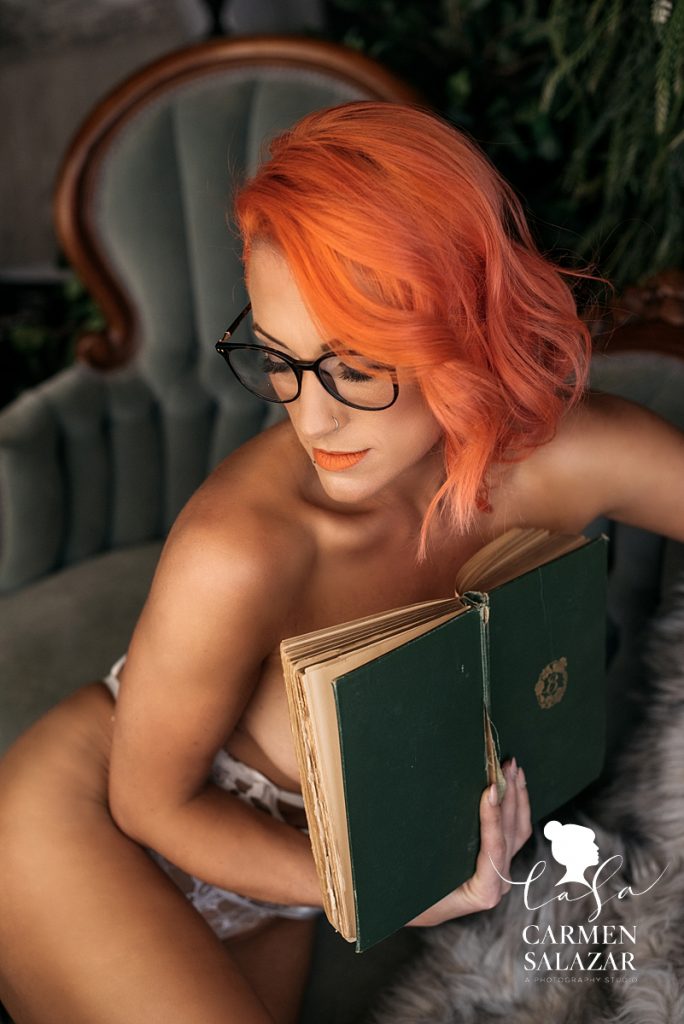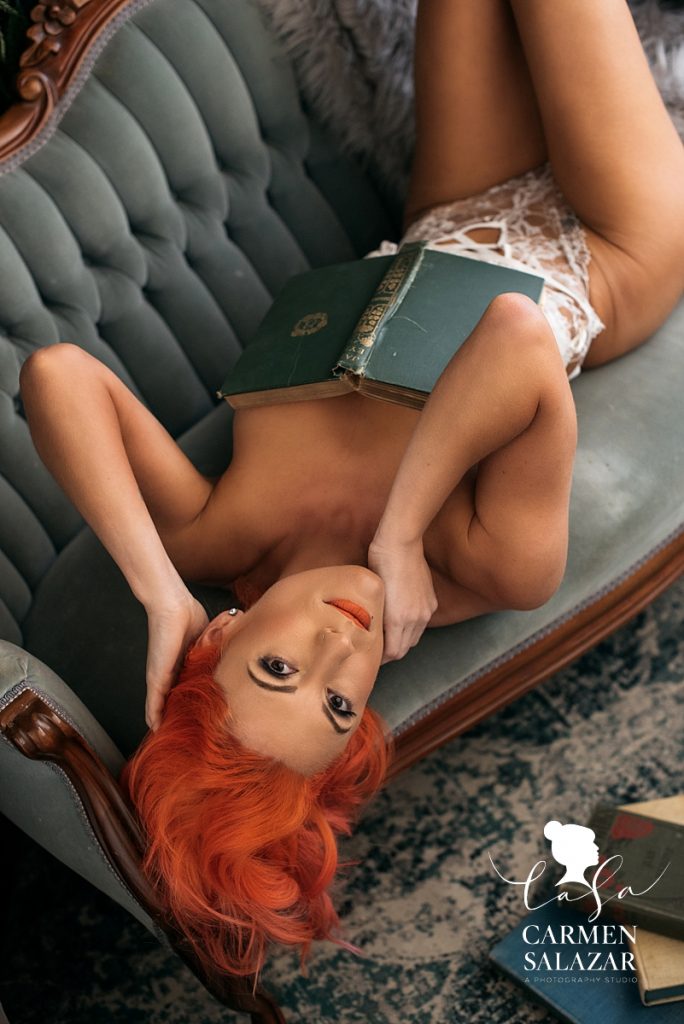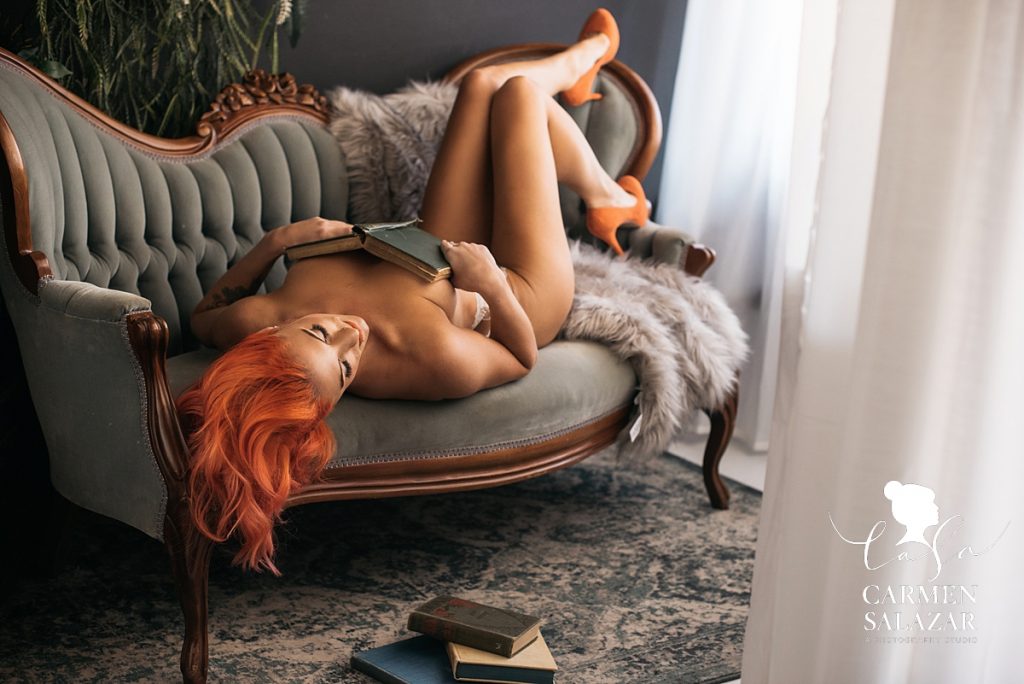 "Do it for you!"
At the end of the day, we asked Miss S to advise those considering boudoir photography for themselves. Her thoughts?
"Go all out! Do it for you! I will never forget my experience. I feel invincible because of it."
We couldn't agree more!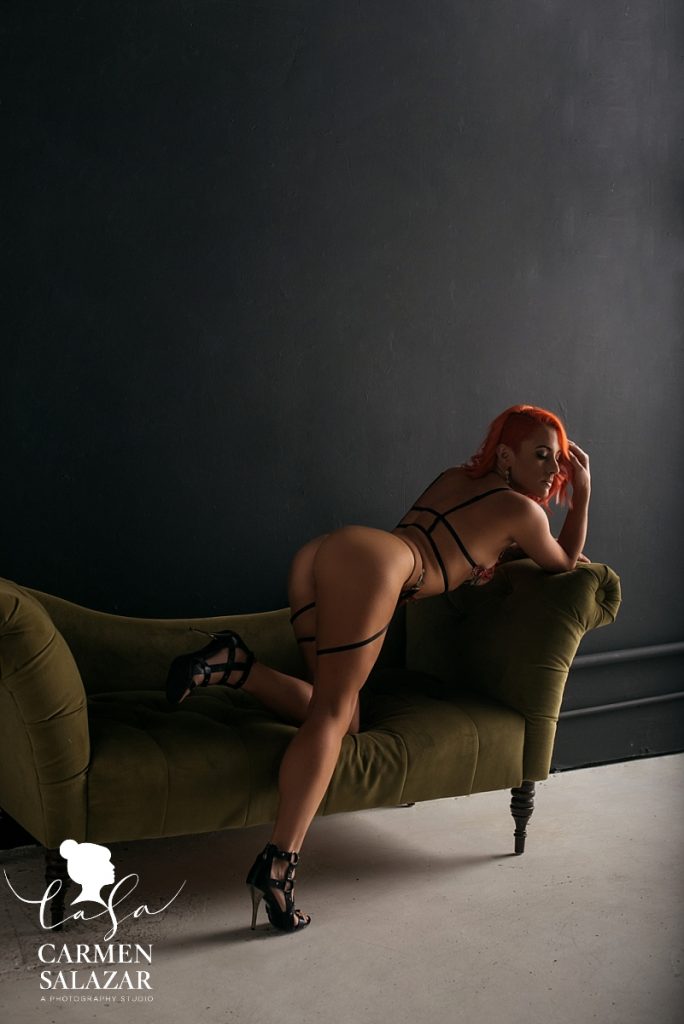 Let us Celebrate You!
If THIS is your "Year for Me," we would love to participate in your celebration. We will be there to empower you to step out of your comfort zone, to show up for yourself, and to document your beautifully unique YOU!
Contact us to learn more and to start the process today! 
Sacramento Boudoir Photography | Boudoir Photography Sacramento