Could you benefit from seeing yourself in a new way? Are you looking for a way to celebrate YOU?

Boudoir Beauty Miss Kaitlynn first heard about Carmen Salazar's Photography studio two years ago. As her birthday approached, she finally decided it was time to take the leap and schedule her own boudoir photo session with Carmen.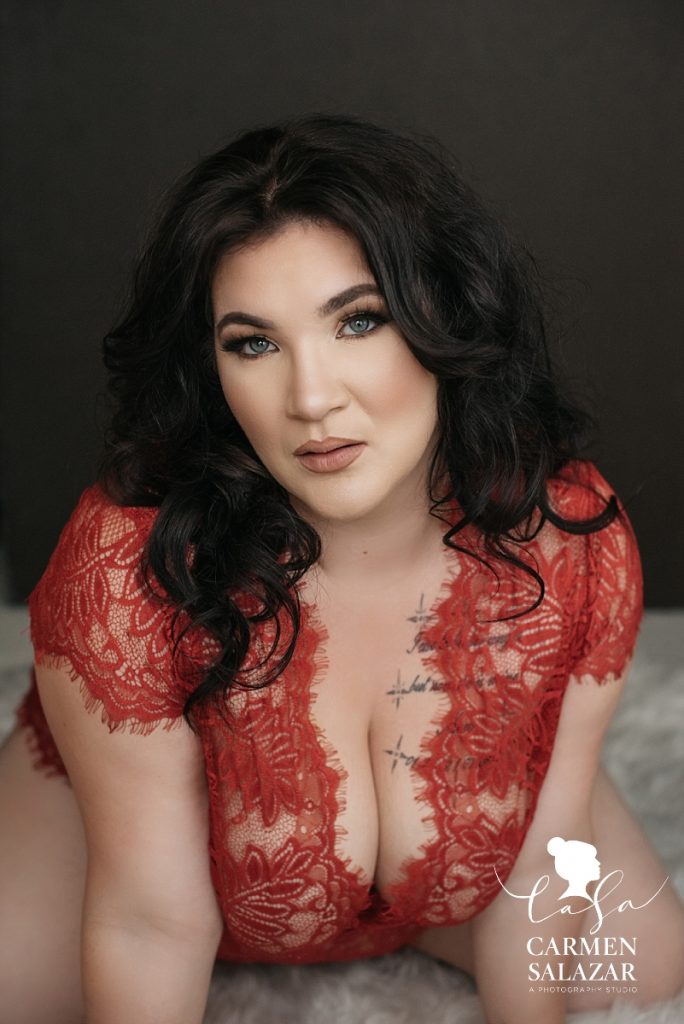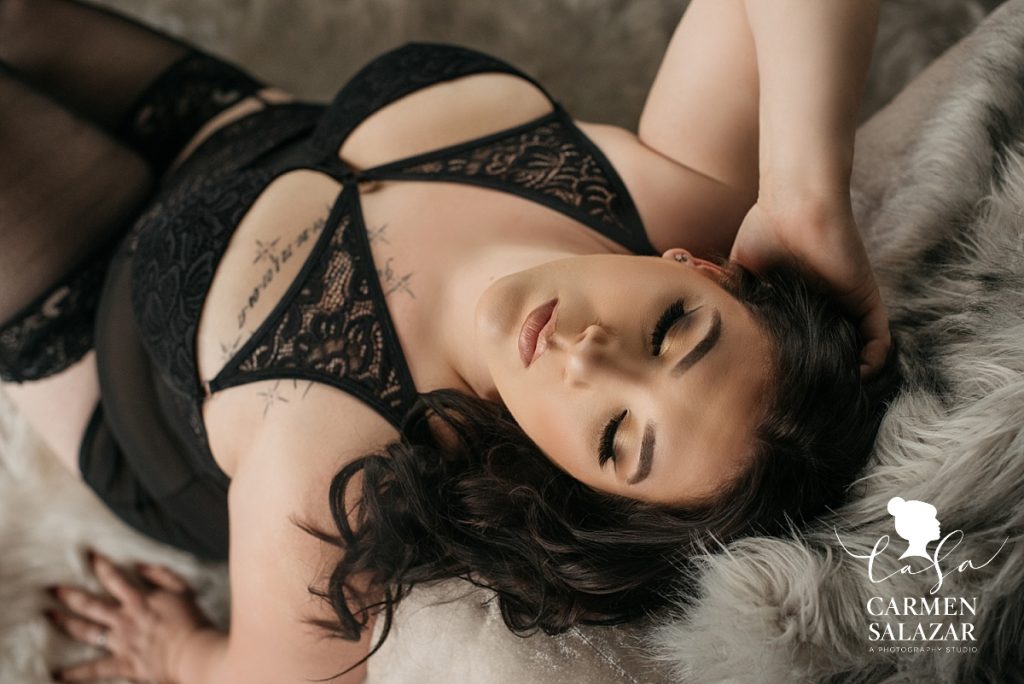 Similar to most of our boudoir beauties, Miss Kaitlynn entered the studio feeling nervous. However, after the first pose, all those nerves faded away! She enjoyed the process of posing, rocking several of our sets.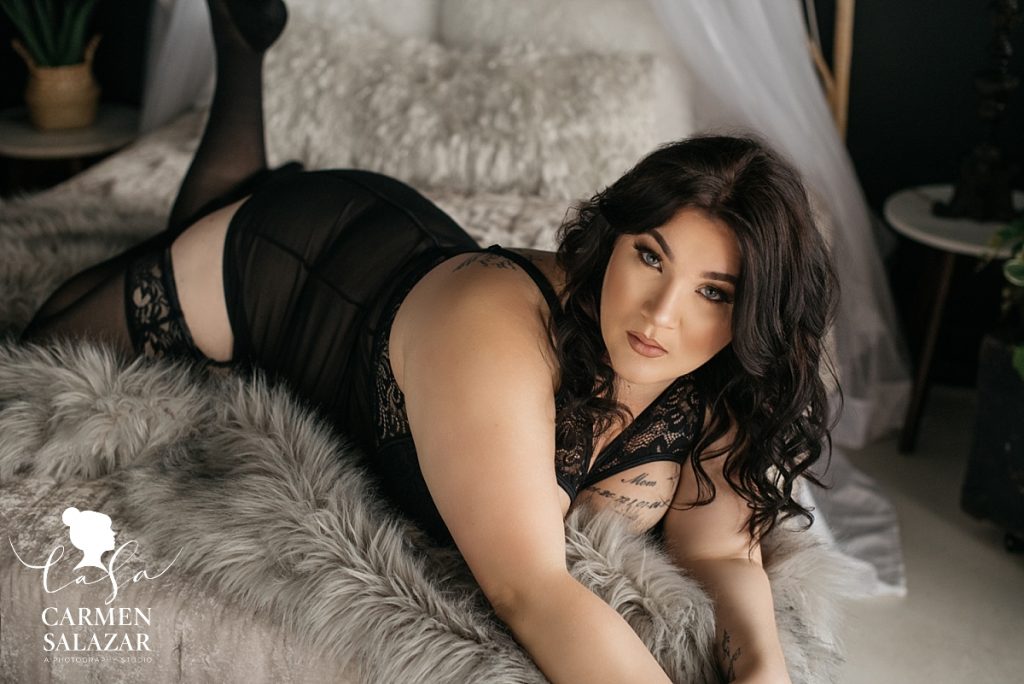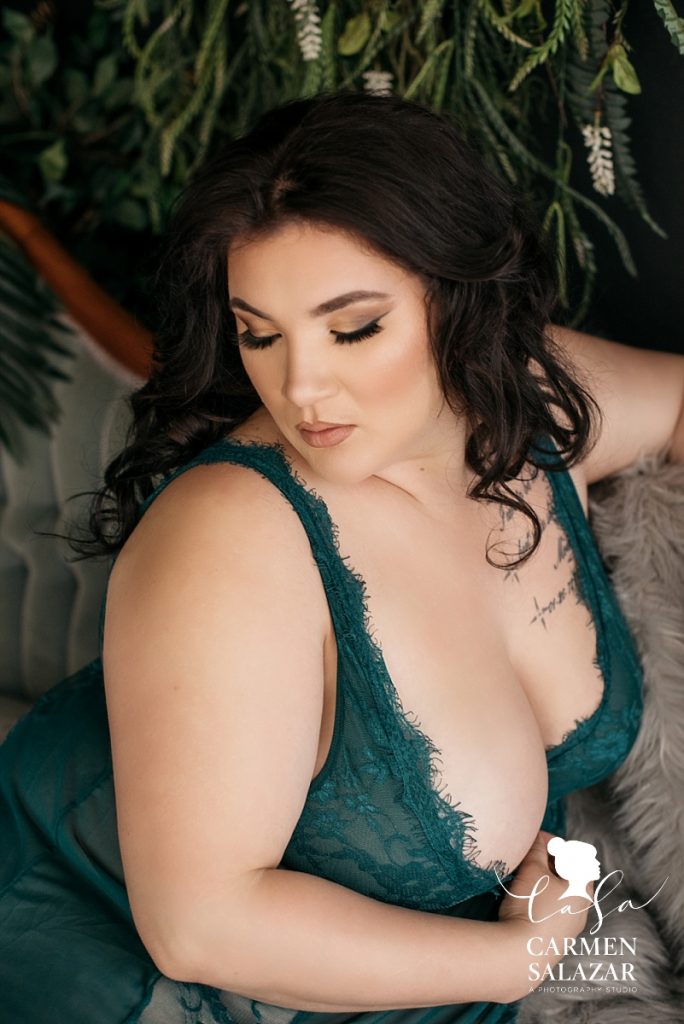 Initially concerned about how she would look in her outfits, by the end of the day she had fallen in love with her photos, outfits and herself. Choosing three spectacular contrasting lacey numbers in red, black, and green, helped bring out her sweet, sexy, and sultry sides. But more importantly, she reported, "Now, I am able to finally see ME for how beautiful I truly am."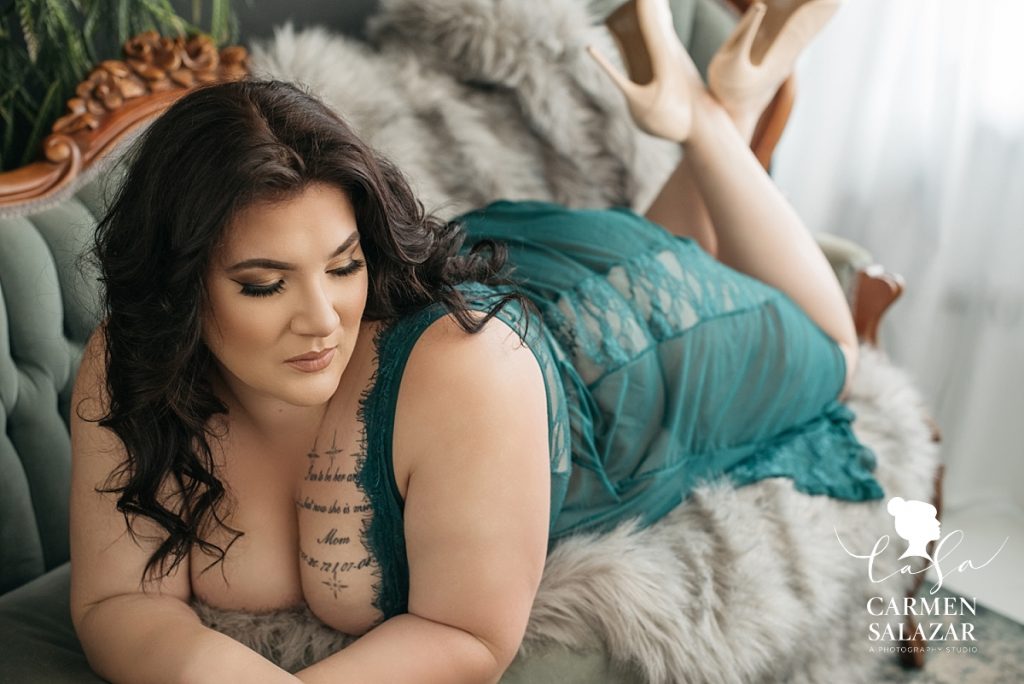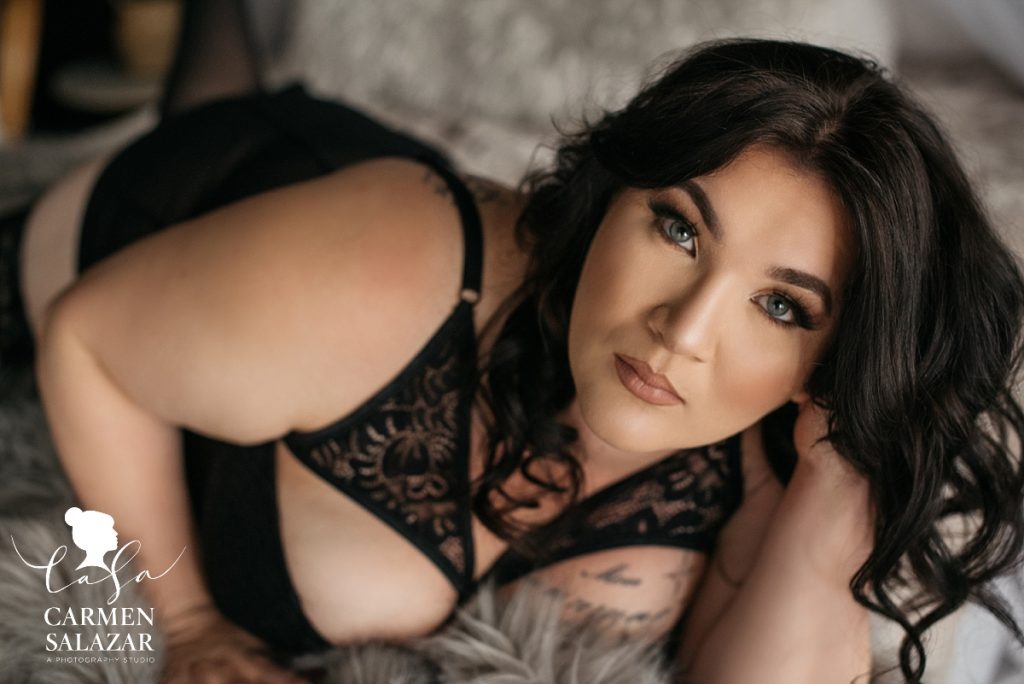 When reflecting on her experience, Kaitlynn said, "A boudoir photography session was the perfect way to celebrate me! If you are thinking about it, do it."
Don't delay, allow Carmen to highlight your unique beauty through sexy photography. Schedule your own boudoir session today!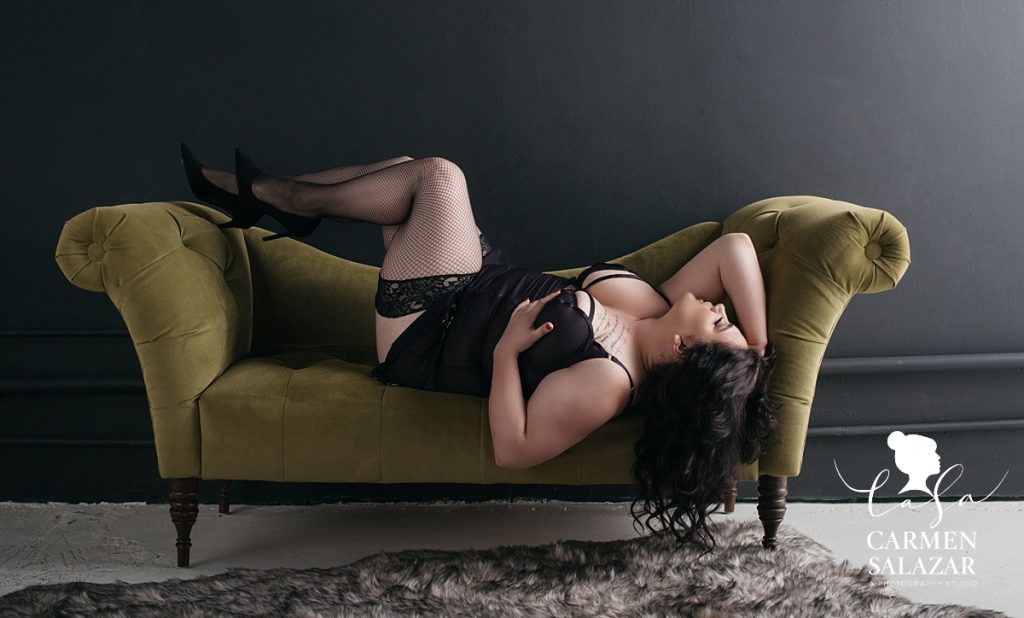 Sacramento Boudoir Photography | Boudoir Photographer Sacramento