Are you looking for Bridal Boudoir Photo inspiration? If so, look no further!
Boudoir Beauty Miss M was the embodiment of Bridal Boudoir Photo inspiration in her recent boudoir session.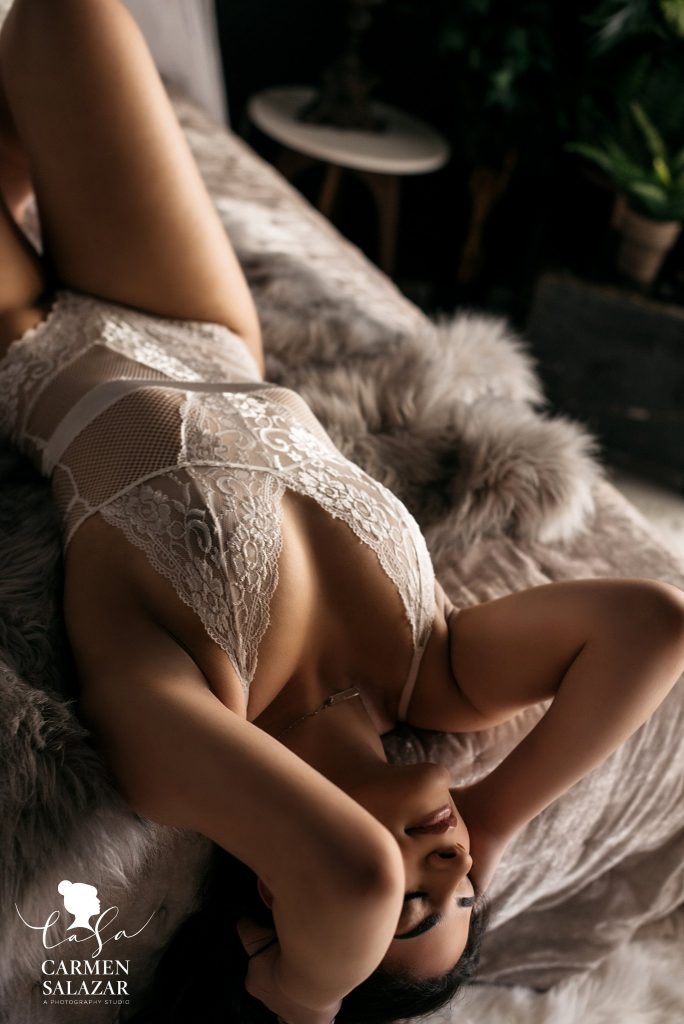 Desiring to create a memorable wedding gift her future spouse would never forget, Miss M came to the Carmen Salazar Photography Studio ready to step outside of her comfort zone.
Miss M's lacey outfits were the perfect choice for her Bridal Boudoir Photo session.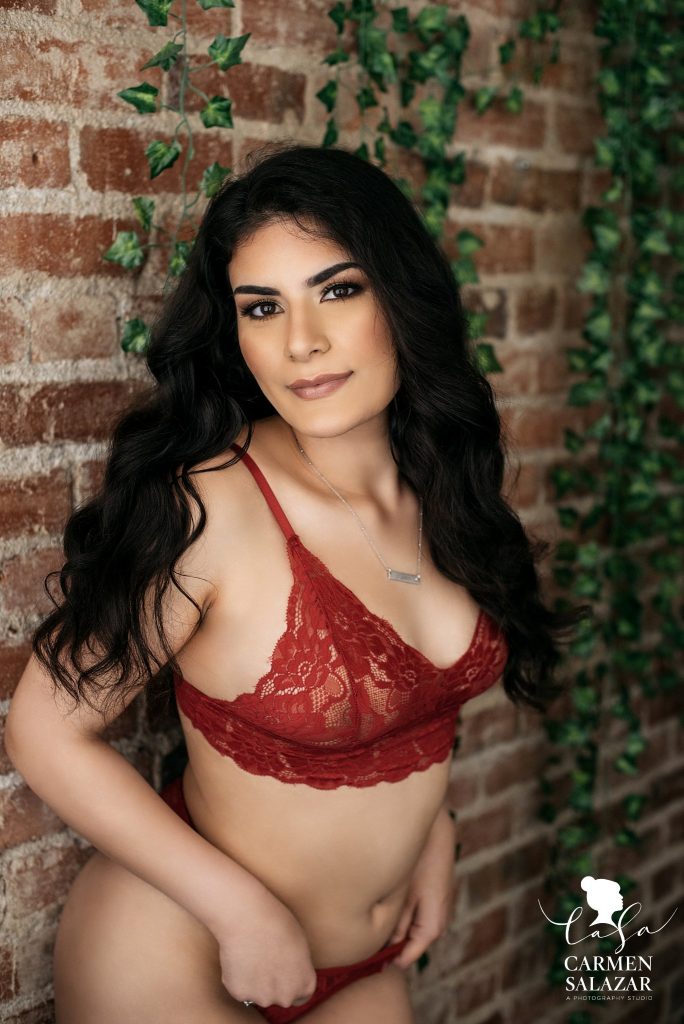 Pairing a wedding veil with a white lacey bodysuit created an iconic bridal boudoir look. What a perfect portrait to be enjoyed as part of their bedroom decor.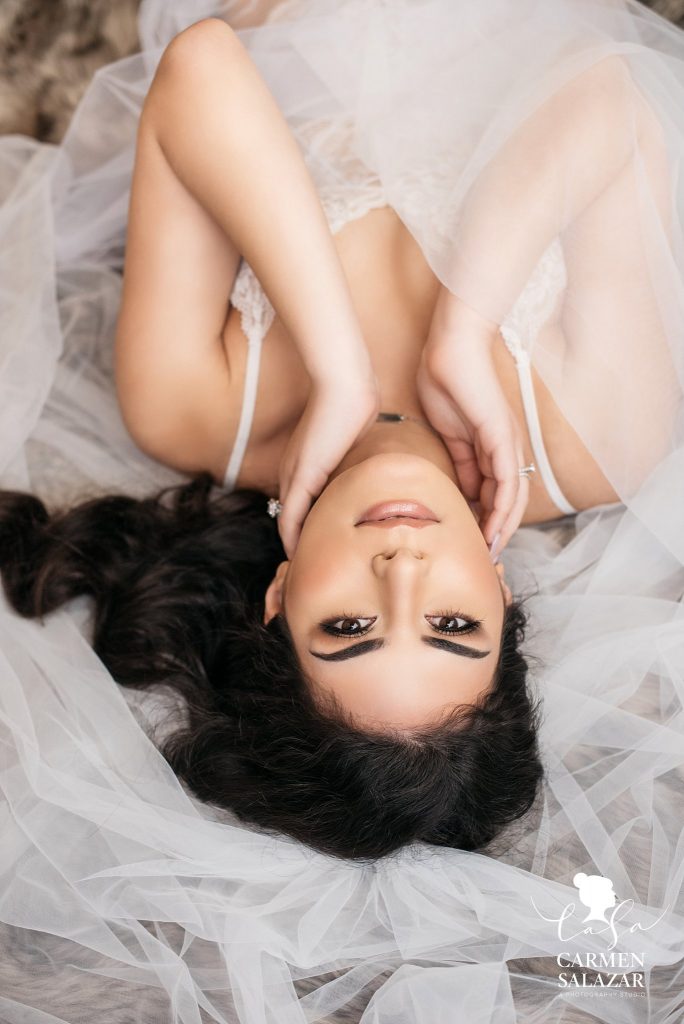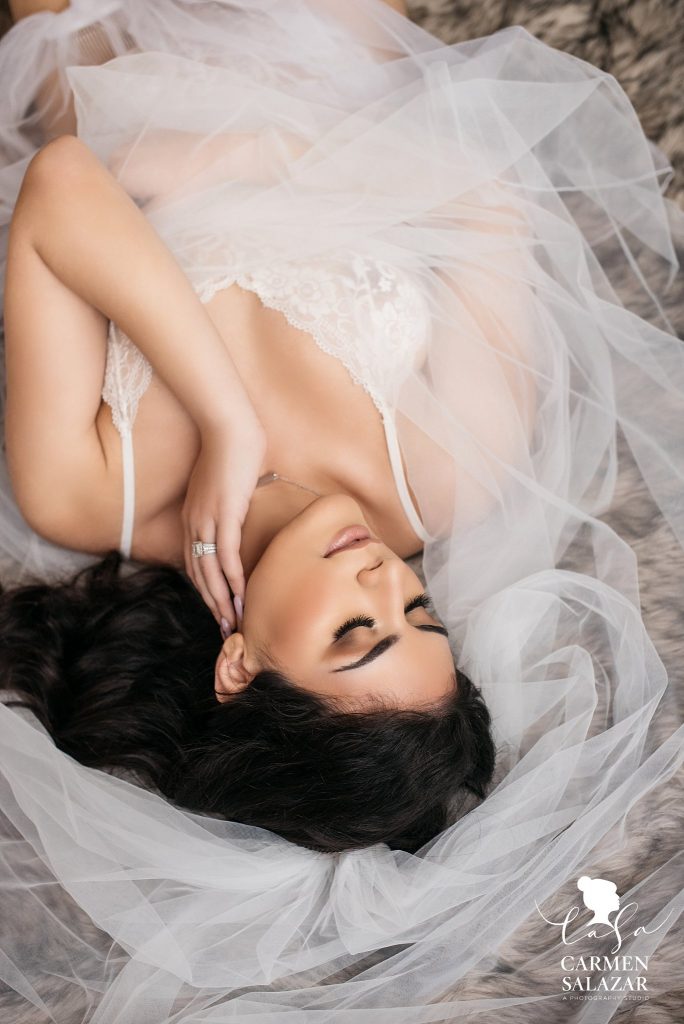 Miss M's dark brunette hair and neutral makeup, created by hair and makeup artist Taylor Radakovitz, paired beautifully with this black lace bodysuit.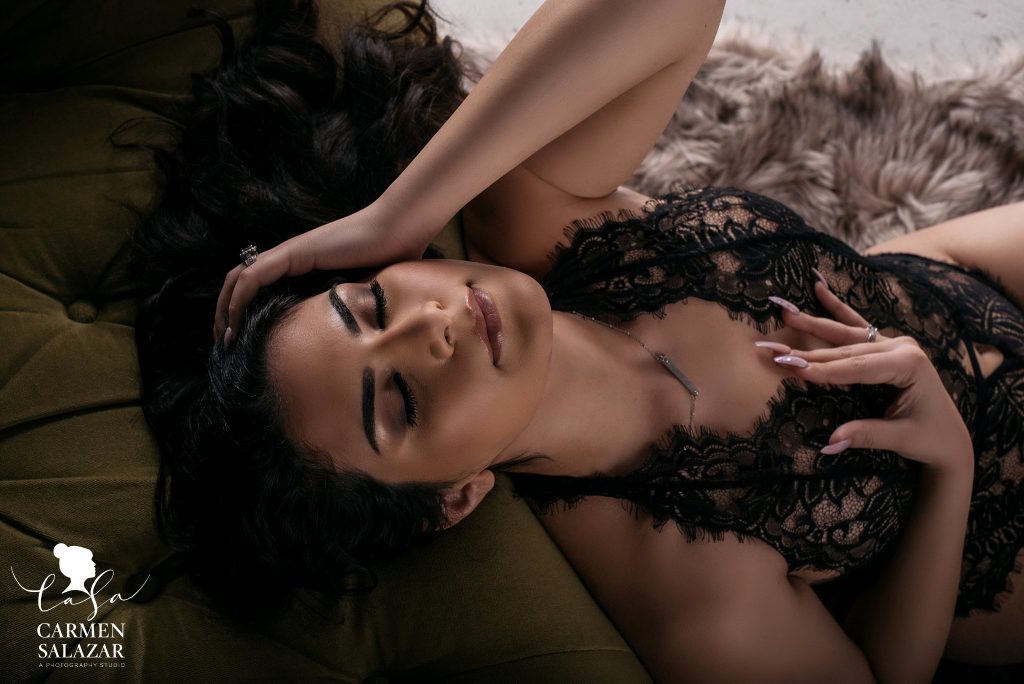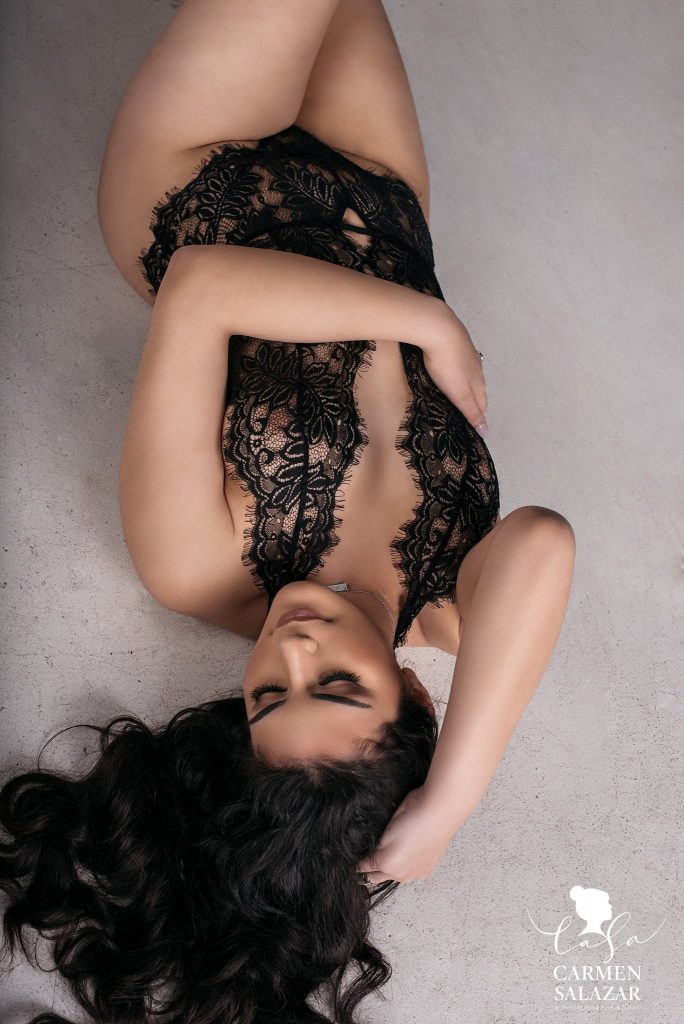 Considering a super sexy look? Be sure to add this look to your bridal boudoir photo inspiration. Against a brick wall background, this lacey red two-piece lingerie set on Miss M created another stunning bridal boudoir portrait.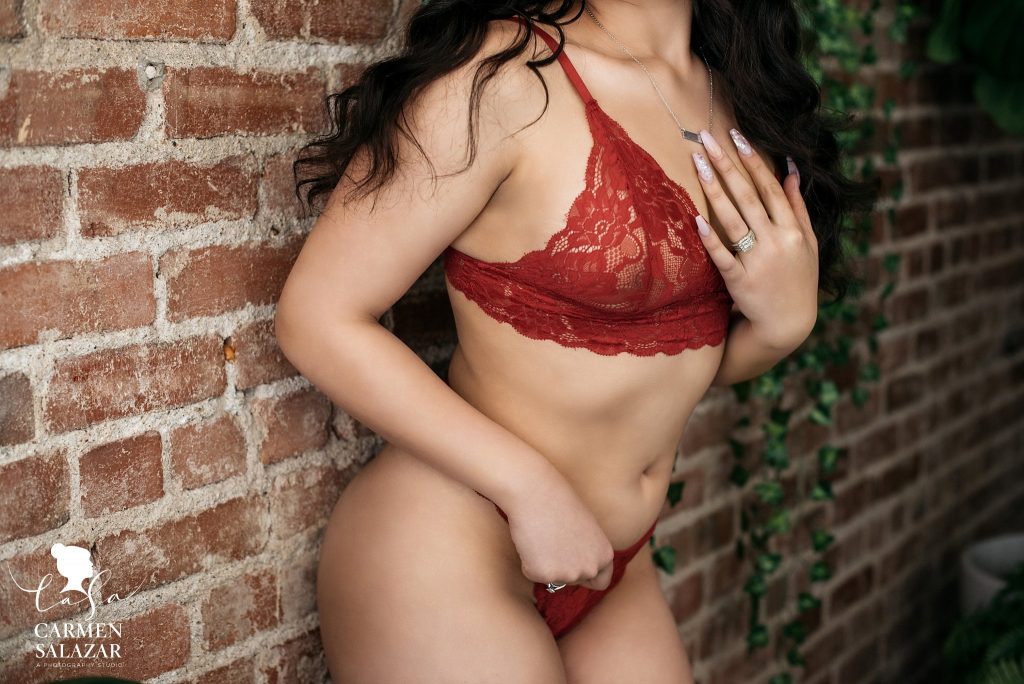 Wearing lingerie in front of new acquaintances can be intimidating. Thankfully, Miss M decided to take the risk and go for it anyway! She found the entire studio to have a great atmosphere full of welcoming individuals.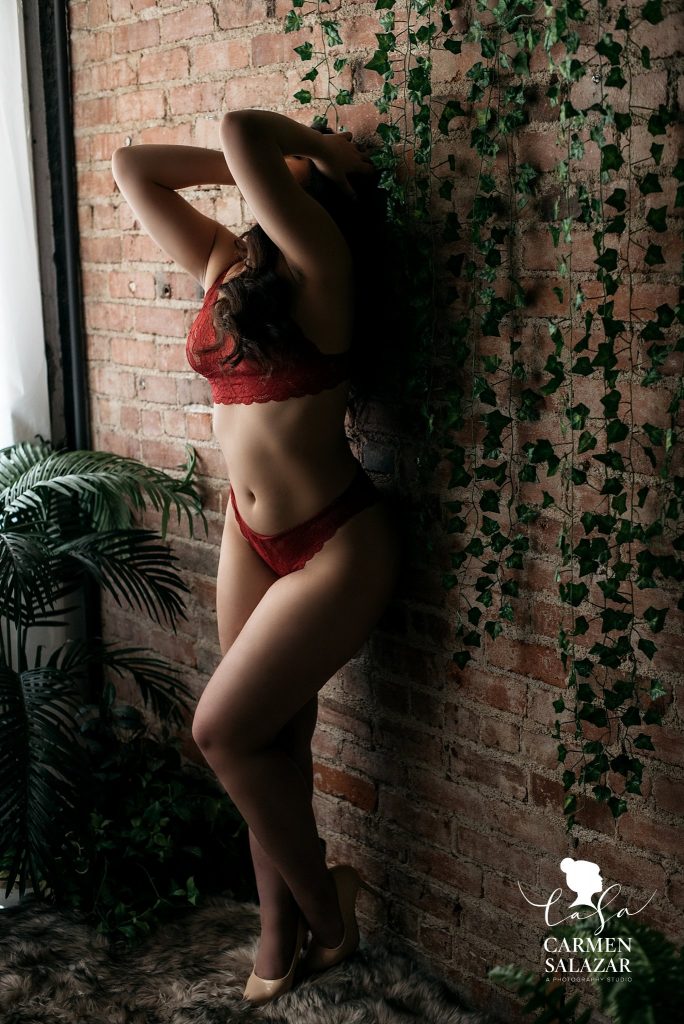 Her advice to future Bridal Boudoir Beauties? "Do something out of your comfort zone. You know you'll regret it later if you don't."
If you are a bride-to-be in the Sacramento area, let us help you create your own sexy bridal boudoir portraits!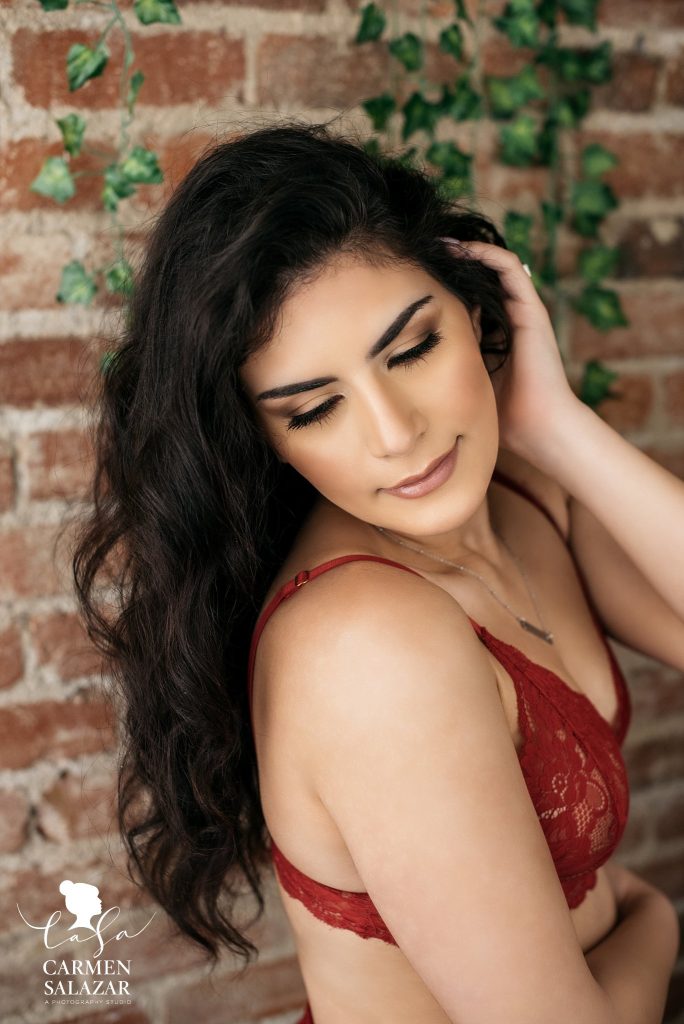 Sacramento Bridal Boudoir Photography | Bridal Boudoir Photography Sacramento