Boudoir photography speaks to the power of a woman to fully embrace her physical being and inner energy. Often, that particular power remains dormant until midway through life (or later). Once awakened, watch out world!
At Carmen Salazar Photography, we help women of any age celebrate their unique beauty, embolden their feminine spirit, ignite confidence, and celebrate who they are.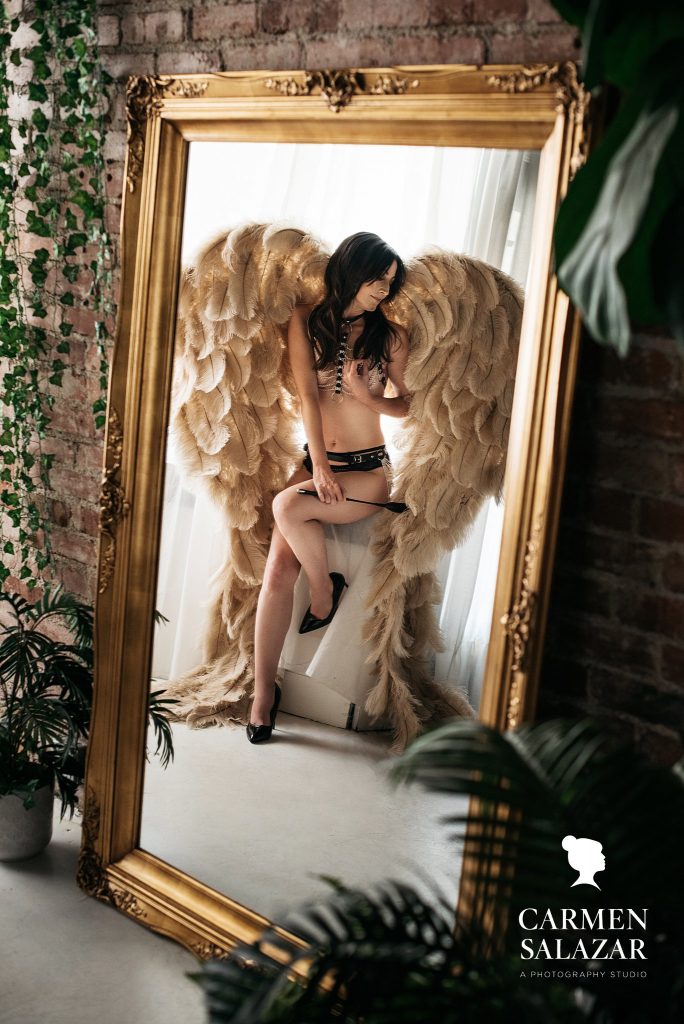 Stepping Out
Boudoir Beauty, Miss C, came to Carmen Salazar Photography ready to step outside of her comfort zone and do something for herself.
With grace, elegance, and power, she struck pose after pose. Bringing strength to every set and wardrobe change, one would never know she had been nervous about having her picture taken!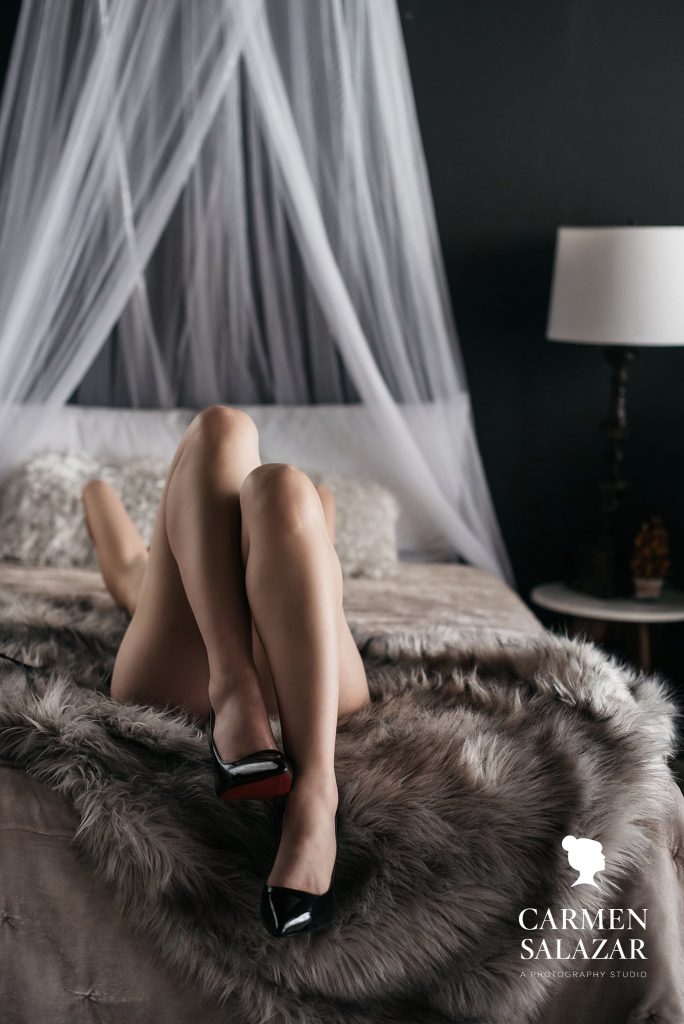 An Artistic Feast
Miss C stole the show in our popular angel wings. Paired with a sparkling shift dress and heels, these portraits are an artistic feast for the eyes!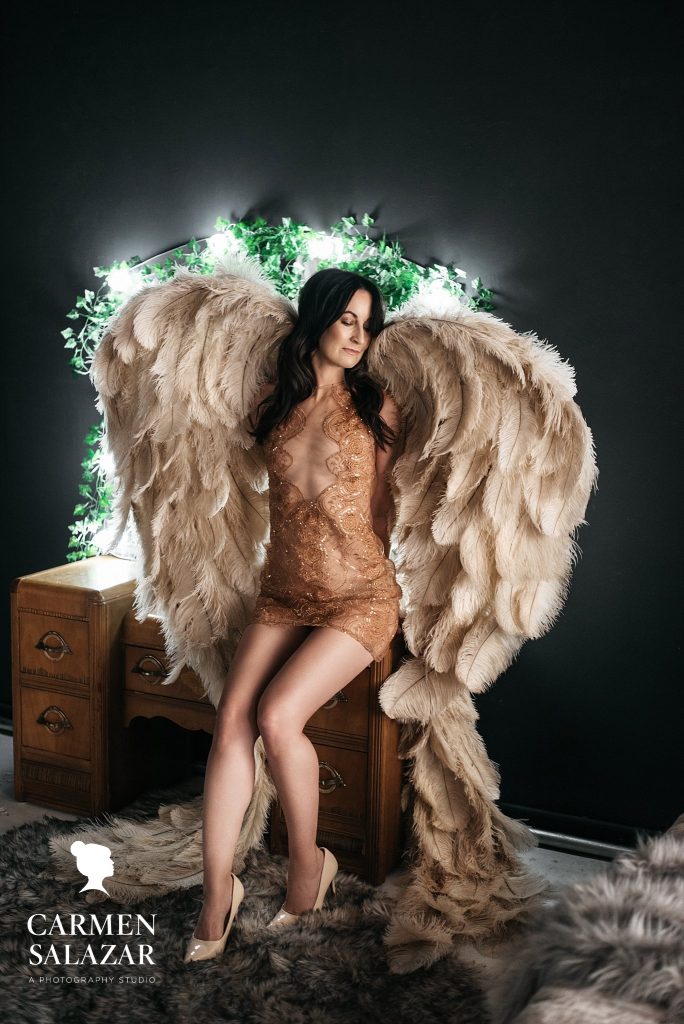 Confident Portraits
Revealing her more vulnerable and sexy side, Miss C paired black lingerie with our fur-covered bed for steamy confident portraits.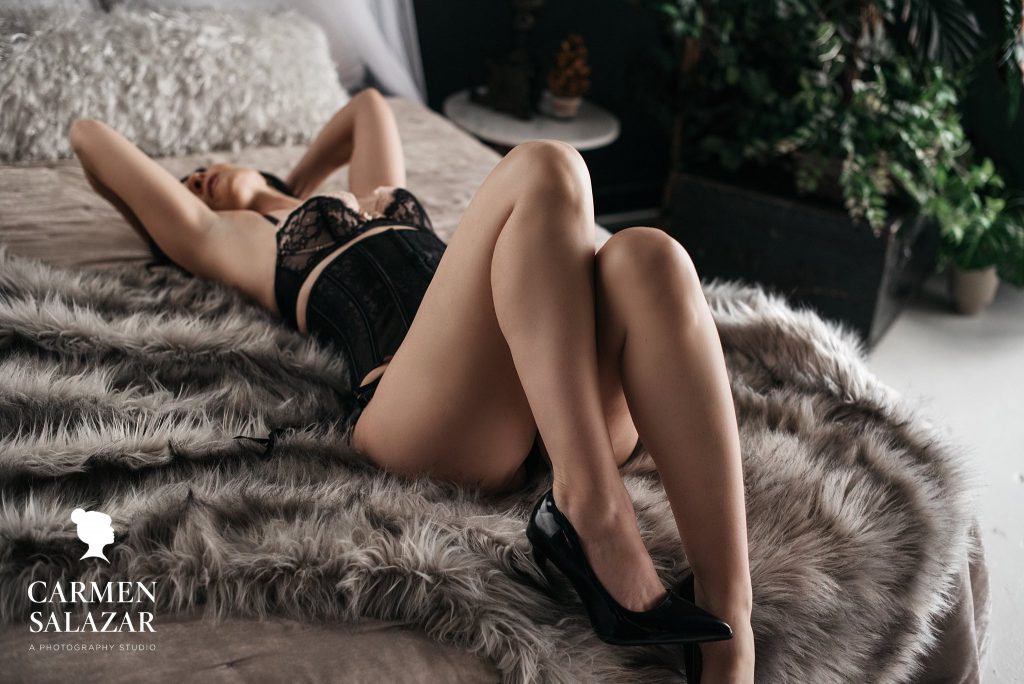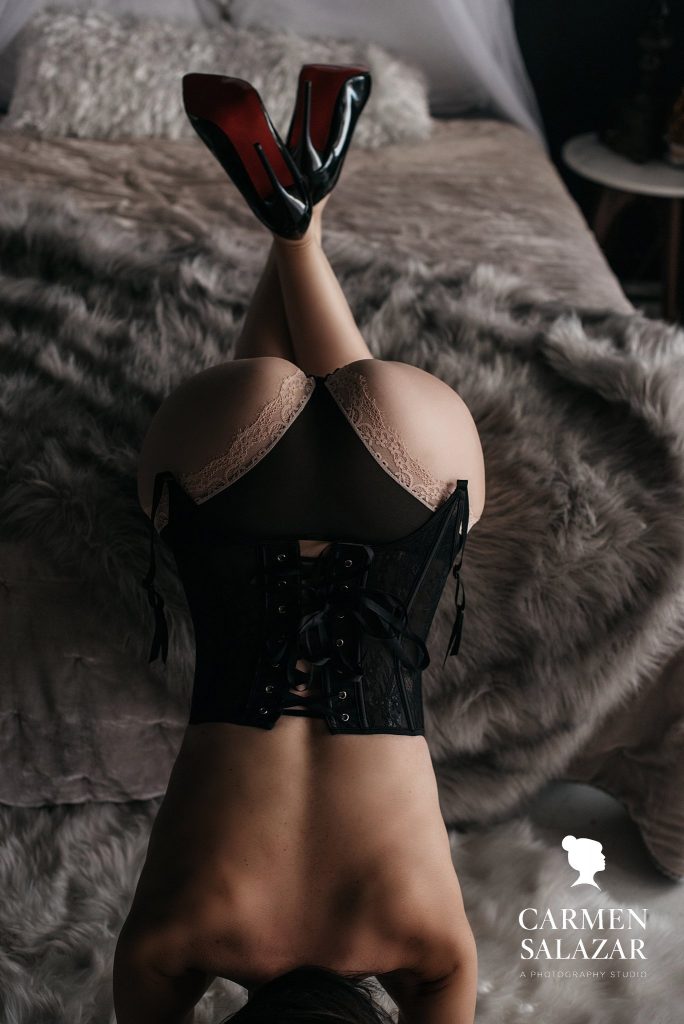 Is it YOUR turn?
So, if you thought boudoir photography is only for women in their 20's, think again!
If you are ready to…
try something new,
step into your own confidence and power
treat yourself to a day of luxury pampering
Then, Contact us today!
Take Miss C's advice, "Do it"!
Let your inner goddess shine!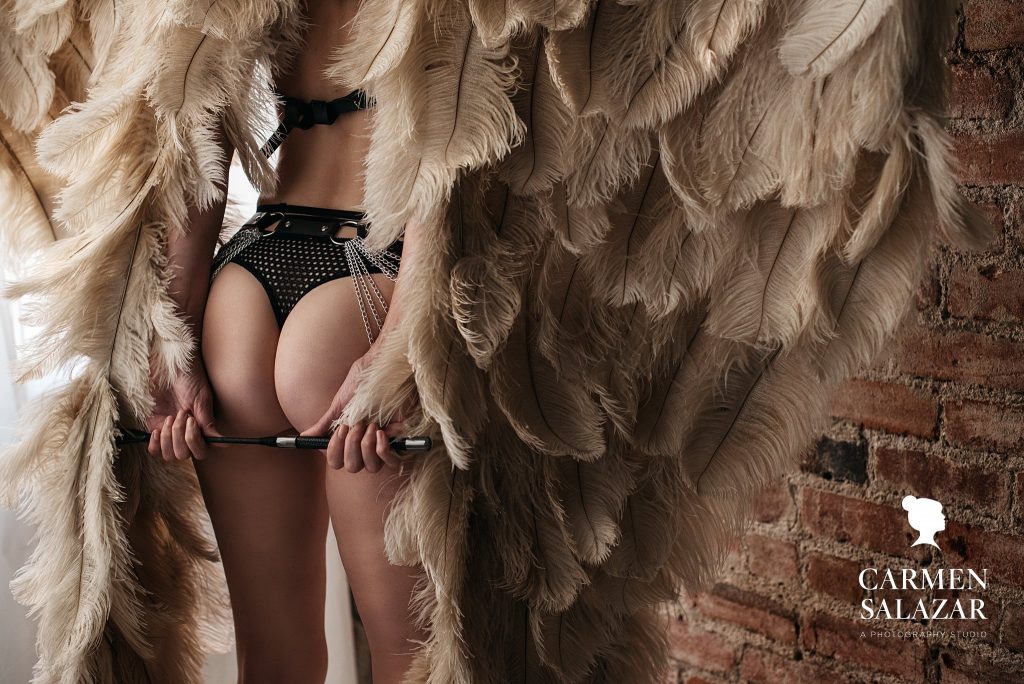 Sacramento Boudoir Photography | Boudoir Photography Sacramento