Have you ever wanted to be an angel for the day? Now is your chance with this fanciful angel wing boudoir portrait inspiration!
At Carmen Salazar Photography, we help women of any age celebrate their unique beauty, embolden their feminine spirit, ignite confidence, and celebrate who they are at this very moment. One of the bonus options for our Boudoir Beauties is the popular Angel Wing Set.
Many clients find their way into our elegant blush-colored angel wings. For some clients, the opportunity to live the dream of being a Victoria's Secret Angel is too hard to pass up. For other clients, they choose the Angel Wing Bonus Set as a way to expand their imagination by stepping into a fanciful costume.
Today's featured Boudoir Beauty, Miss A, was excited to take her turn wearing our wings!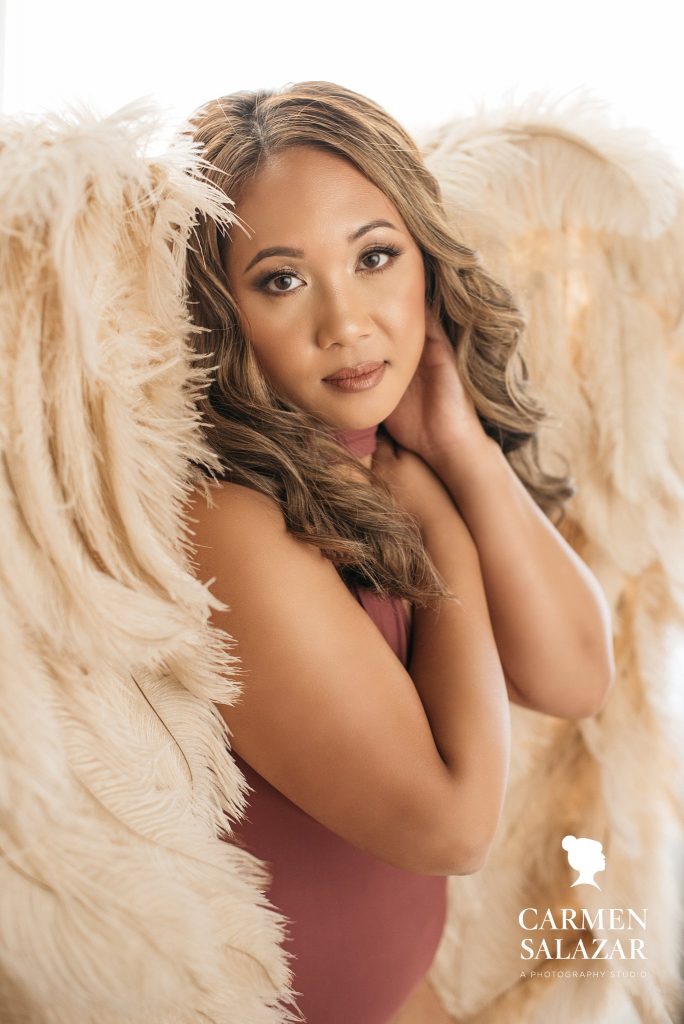 Angel for the Day
Miss A came to the studio with the dual purpose of creating a unique gift for her husband while cultivating a fun experience for herself.
Alternating looks between soft and sexy, we think she wore these floor-length wings well! We hope you can draw some angel inspiration from these poses.
Miss A looked soft and relaxed wearing the angel wings with our brick wall backdrop.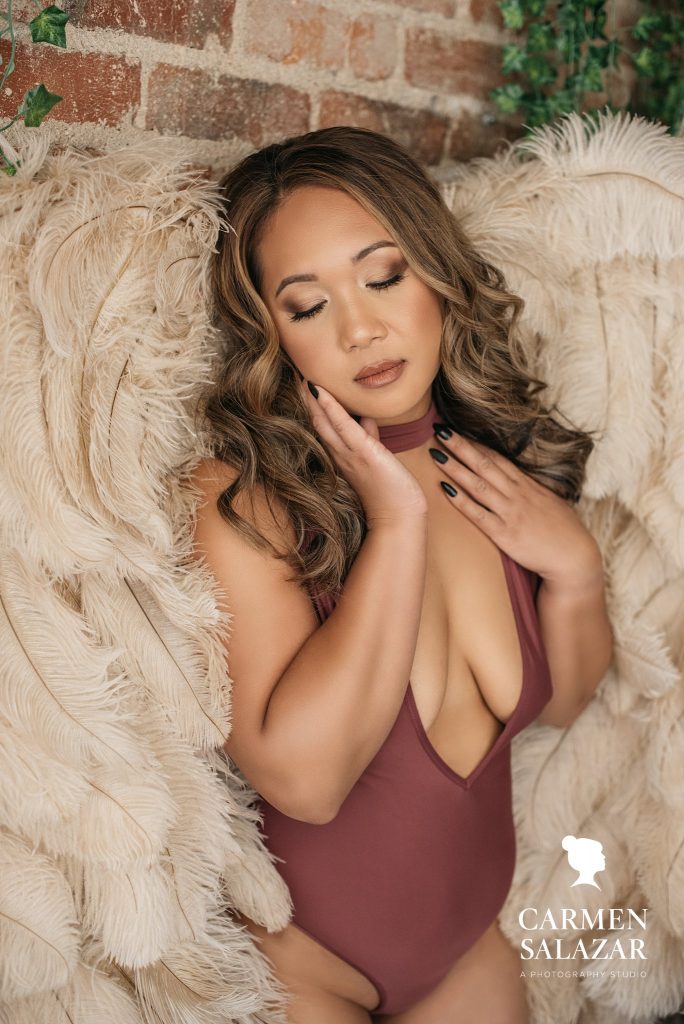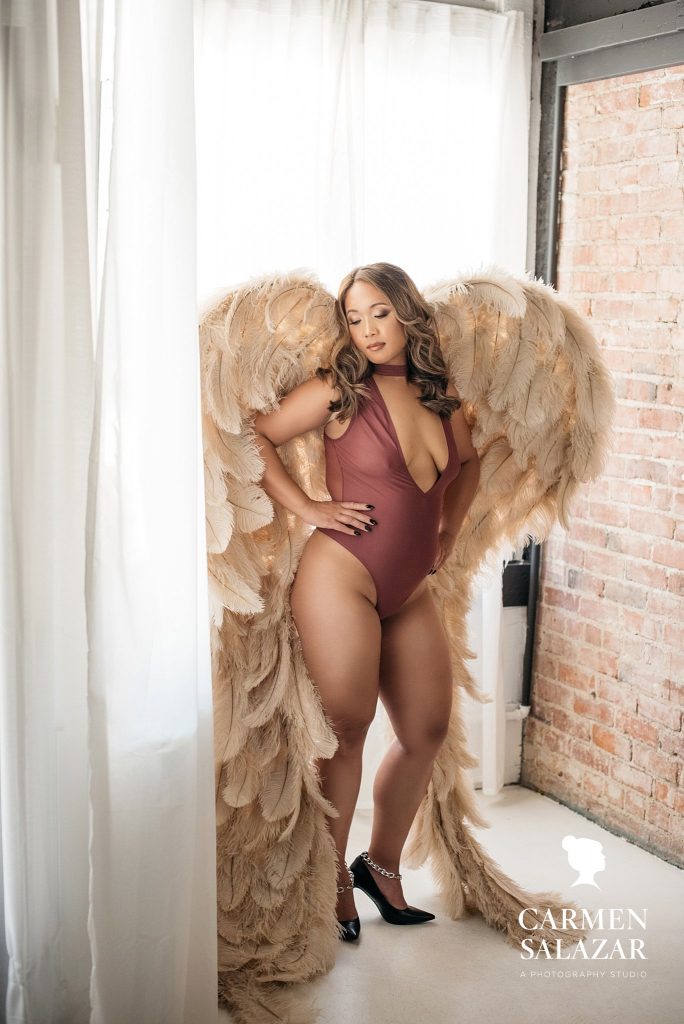 Vintage Mirror Portraits
She pumped up the sensuality with this tushie portrait in front of our vintage mirror.
Angelic Backdrop
Increasing the "angelic" vibes, she radiates peace and calm surrounded by our white curtains.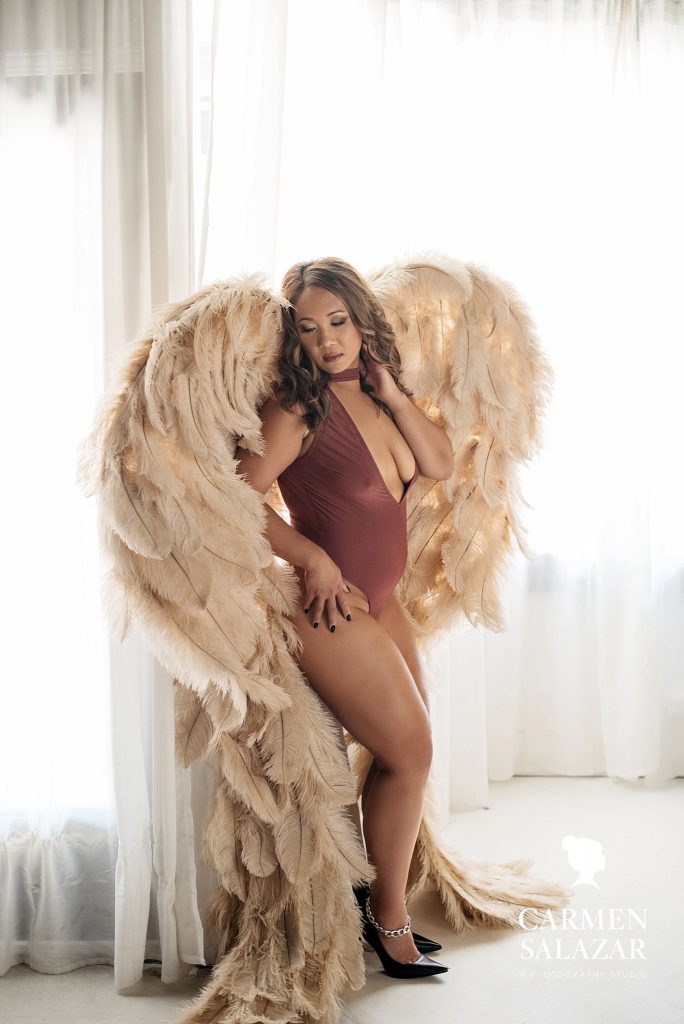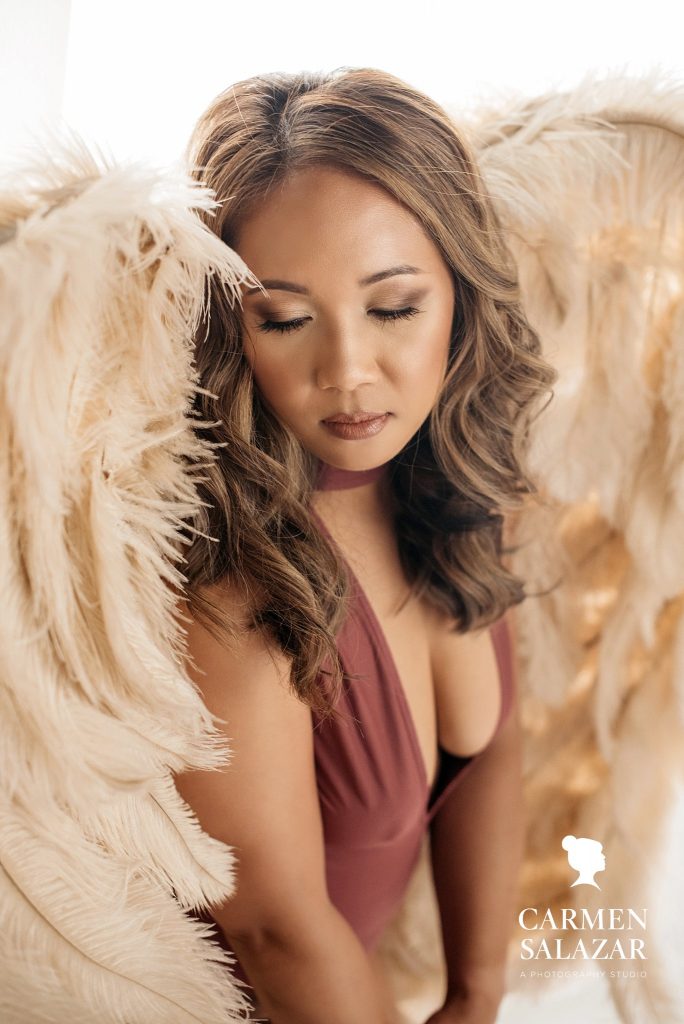 Close Up Angels
Finally, Miss A looks engulfed and held in angel wings with these close-up portraits.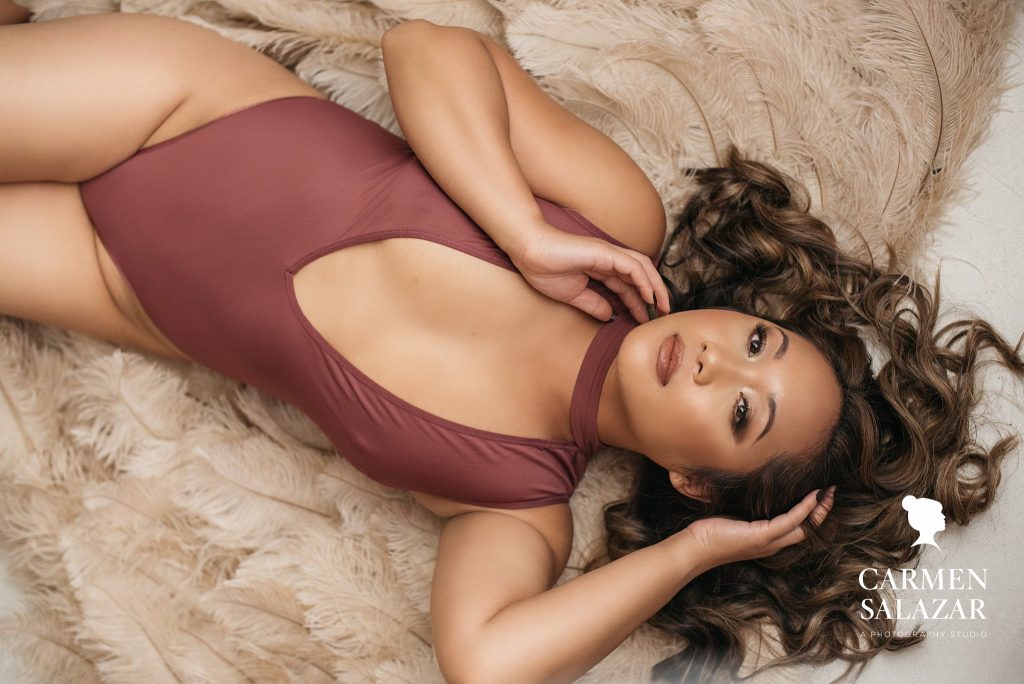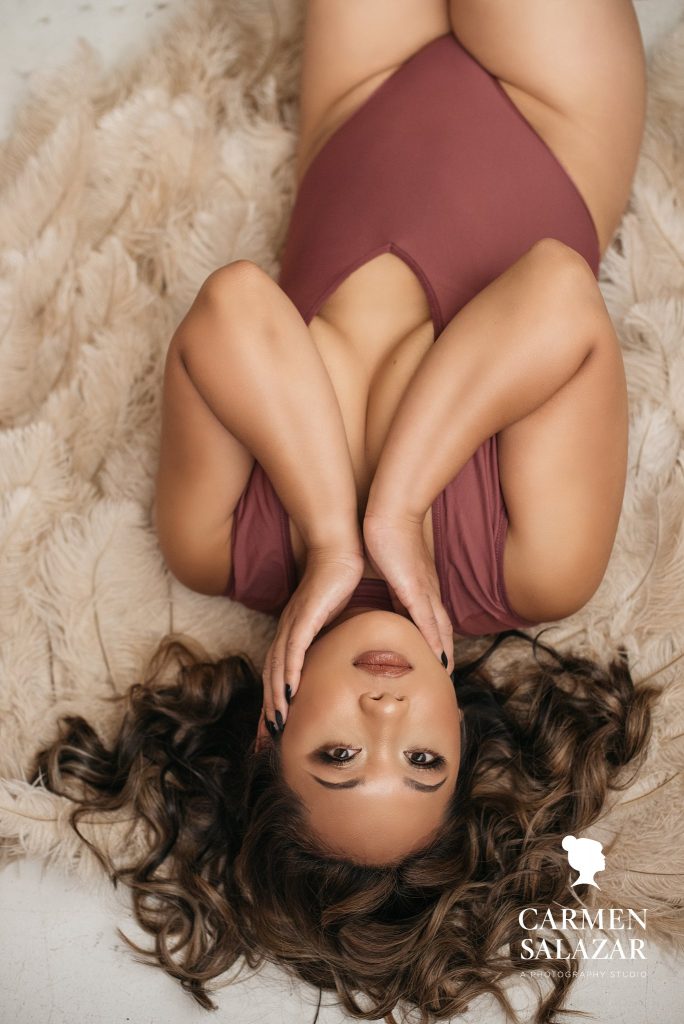 Accentuating her Sultry Side
In addition to the wings, Miss A channeled her sultry side in these two black bodysuit outfits.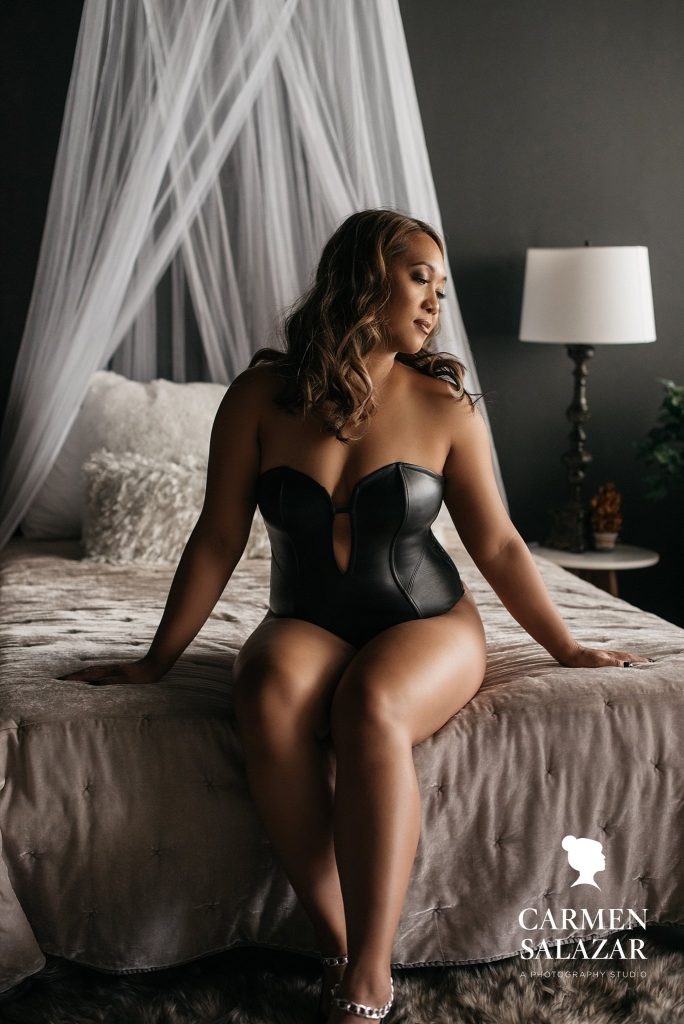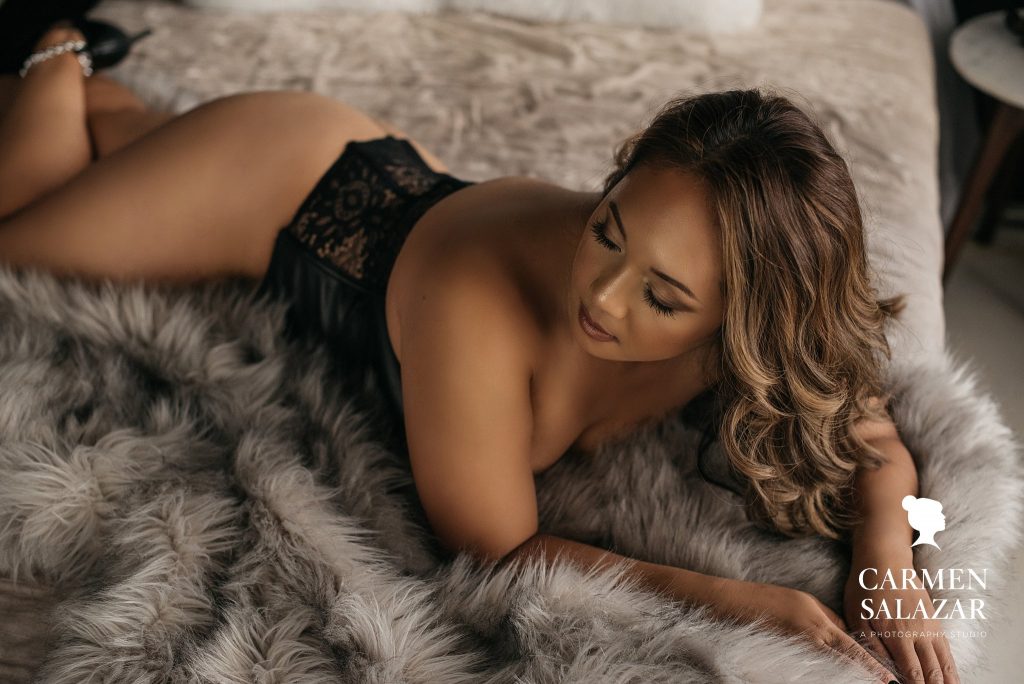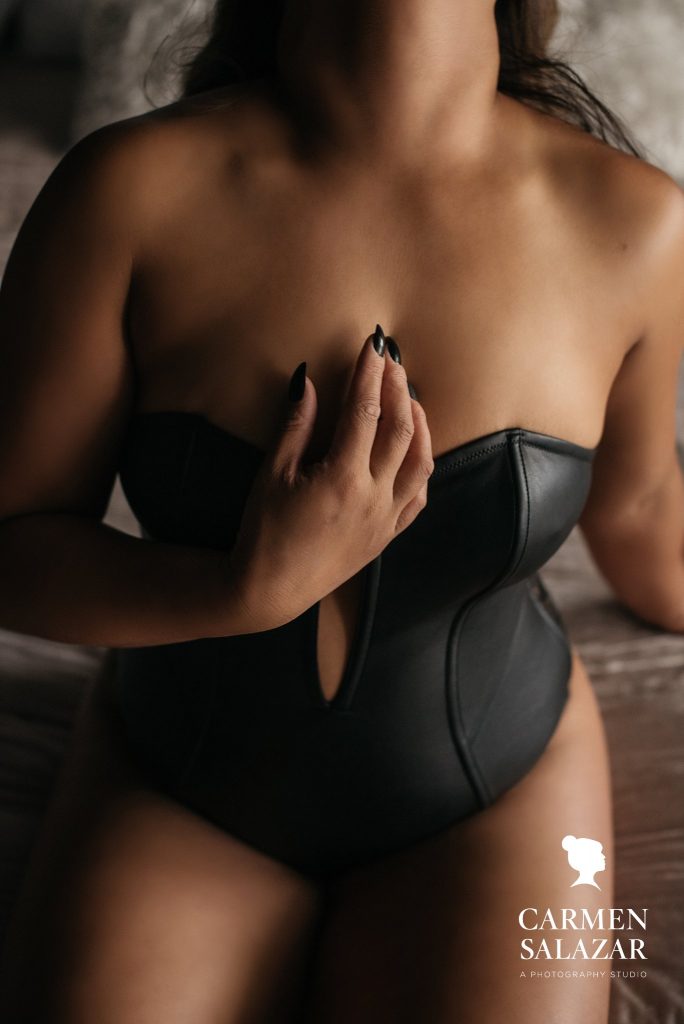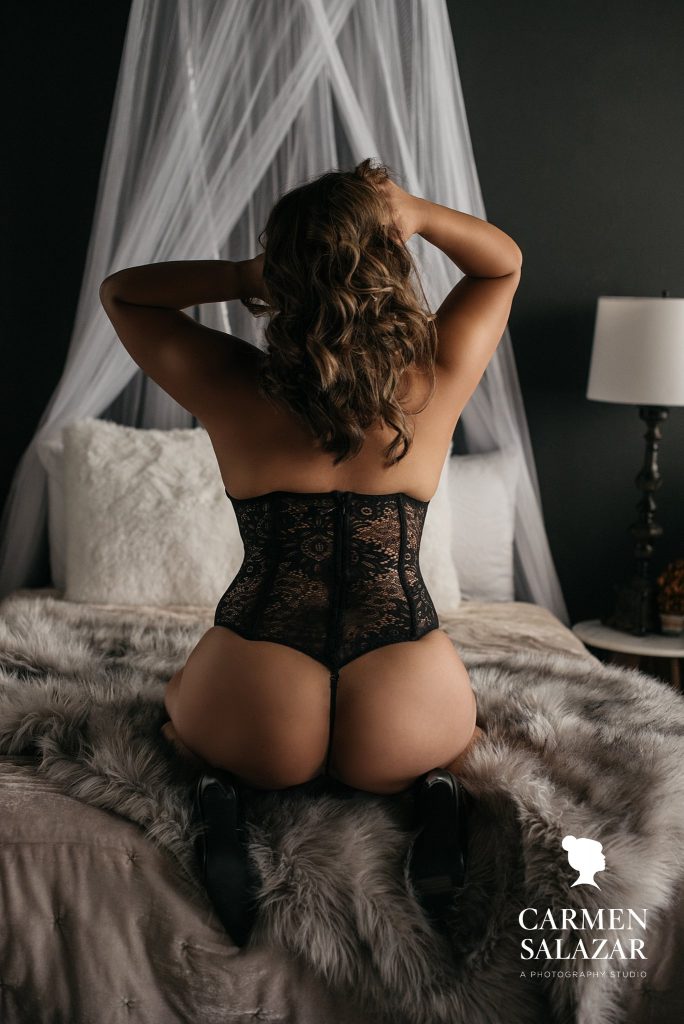 "Do it for yourself."
At the end of the day, Miss A's advice for future clients was, "Do it for yourself and know that you're in good hands." Thank you for the endorsement, Miss A!
Are you ready to channel your inner angel in our studio? If so, schedule a call with us today!
Sacramento Boudoir Photography | Boudoir Photography Sacramento