When it comes to boudoir photography, the biggest compliment we can receive at Carmen Salazar Photography is to have boudoir photography repeat clients. Their return to the studio tells us that we are doing something right in the way we care for our customers, their experience, and their custom-made artwork.
We love getting to know each and every one of our clients. Seeing the transformations take place from start to finish is always a gift.  However, this session was particularly special as this repeat customer returned in preparation for her big day.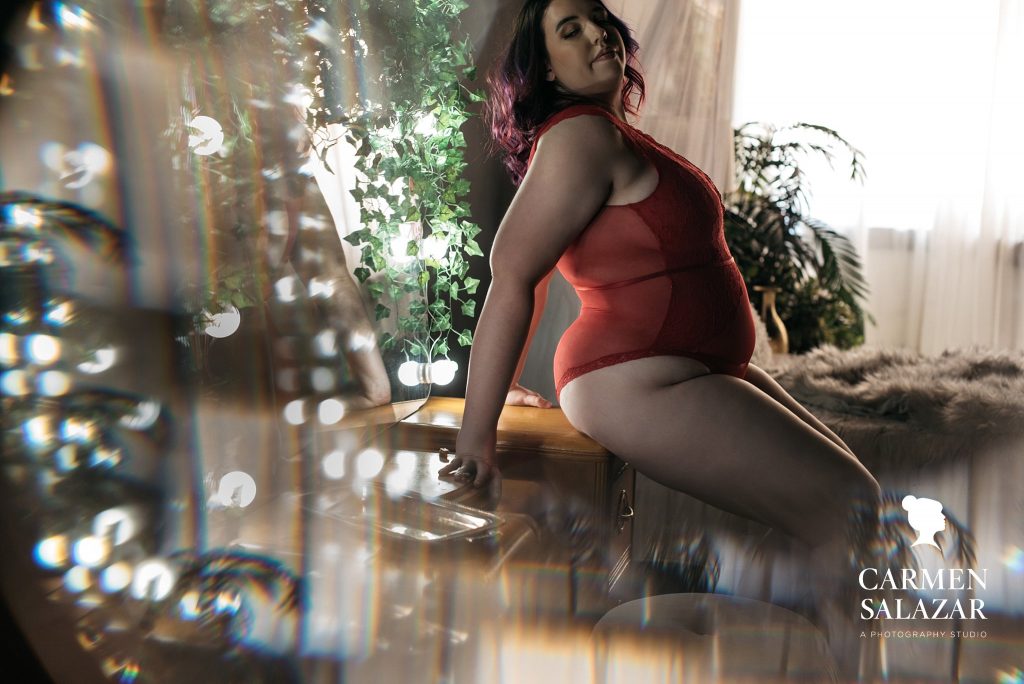 Feel Beautiful
Today's featured Boudoir Beauty, Miss B, returned to the studio based on her "unconditional love for Carmen and everything she does." She also returned with the desire to create a memorable gift for her future husband. 
For her first look, Boudoir Beauty Miss B slipped in a traditional bridal boudoir look. This white lacy bodysuit, complete with the veil emphasizes her warm personality.
"Once you have your first session, you'll want to do a million more. Apart from this experience, there are few situations in my life when I feel this beautiful."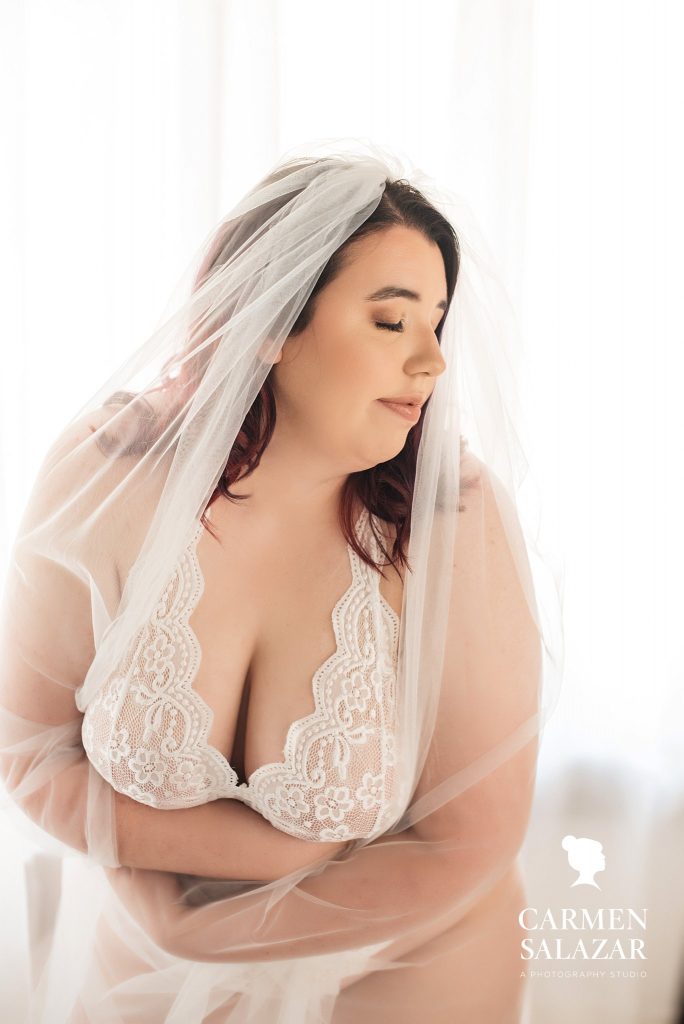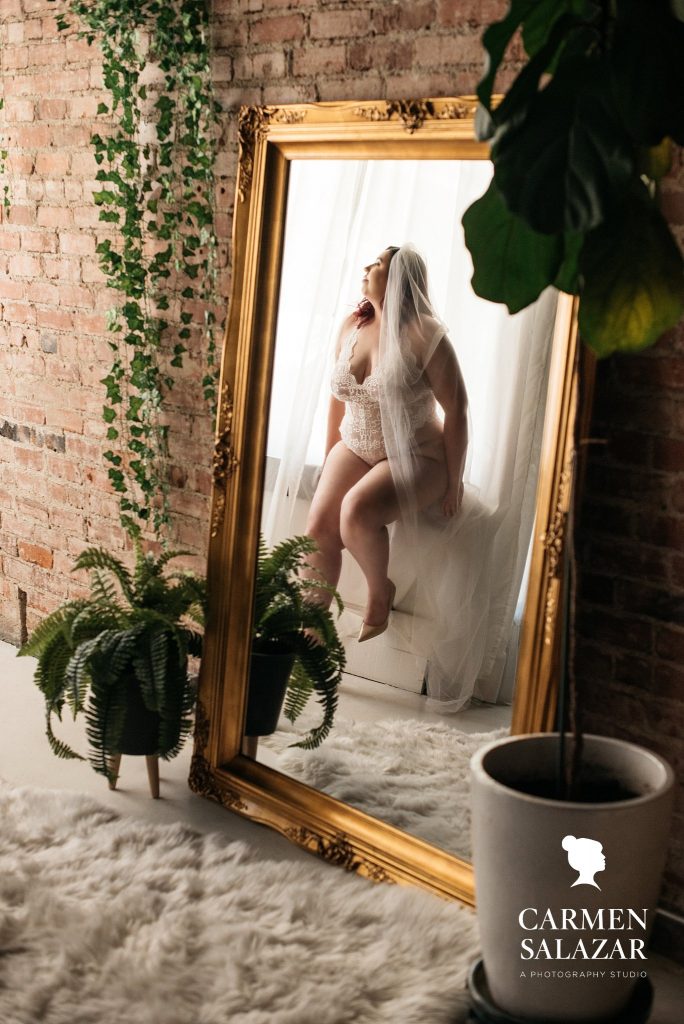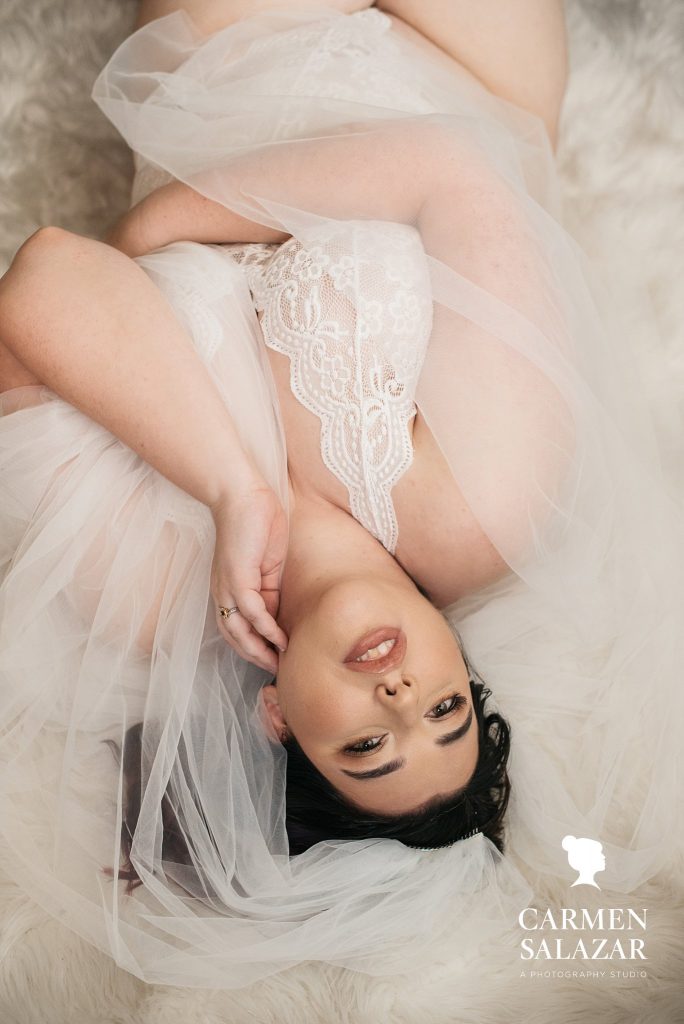 Wonderful Experience
Her second look included a deep purple bodysuit that perfectly complimented her hair. Lounging in our Vintage Green Couch Set, she stole the show with some artistic portraits.
"The entire experience was wonderful. I was pleasantly surprised by how the more experimental photos turned out."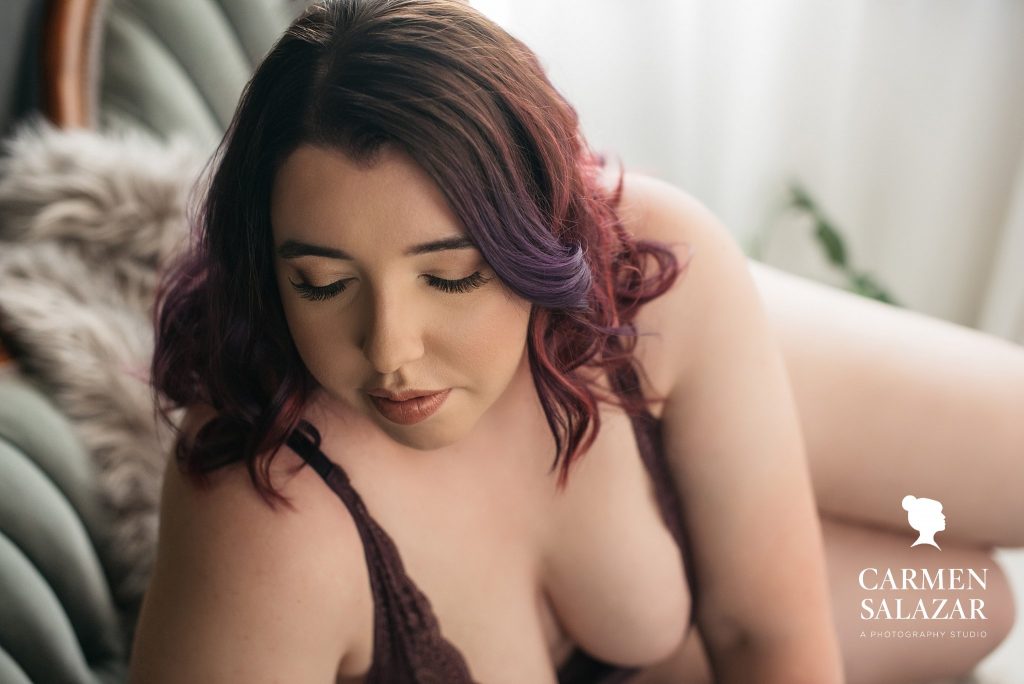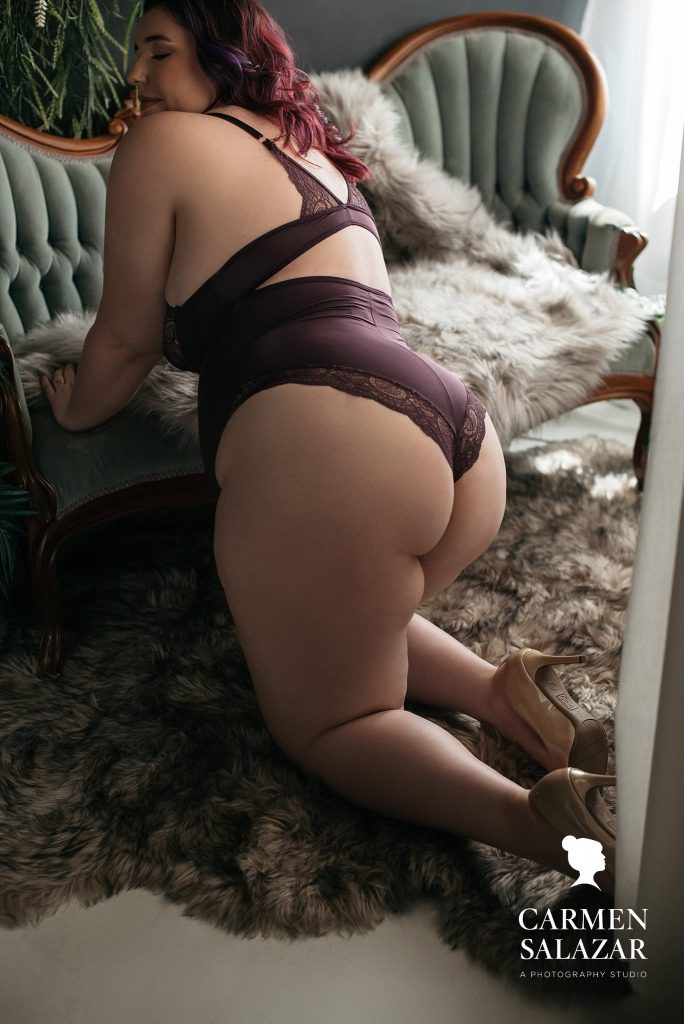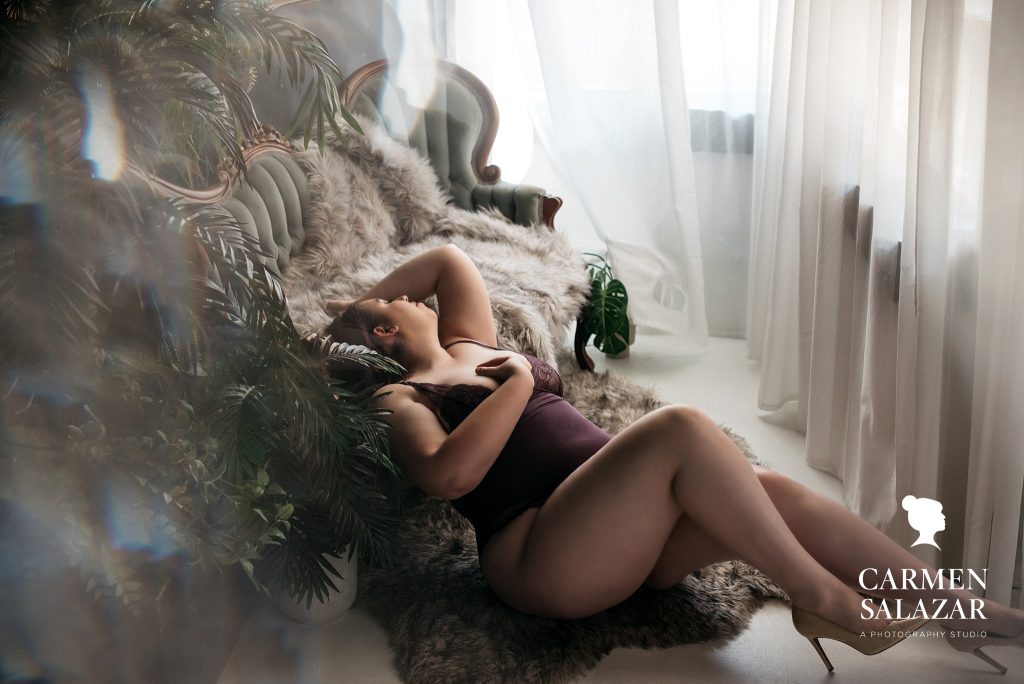 Take the Plunge
For her third look, Boudoir Beauty Miss B chose a bold red look with matching peekabo red heels in our Boho White Bed Set.
"If you are considering a boudoir session, just do it." Take the plunge. I promise you won't regret it."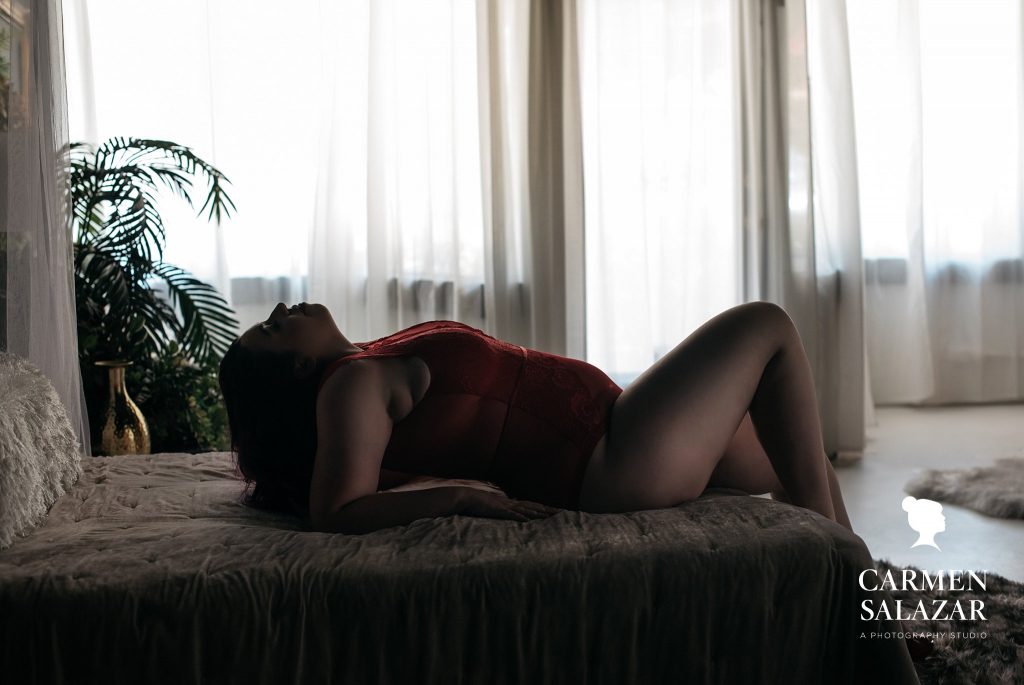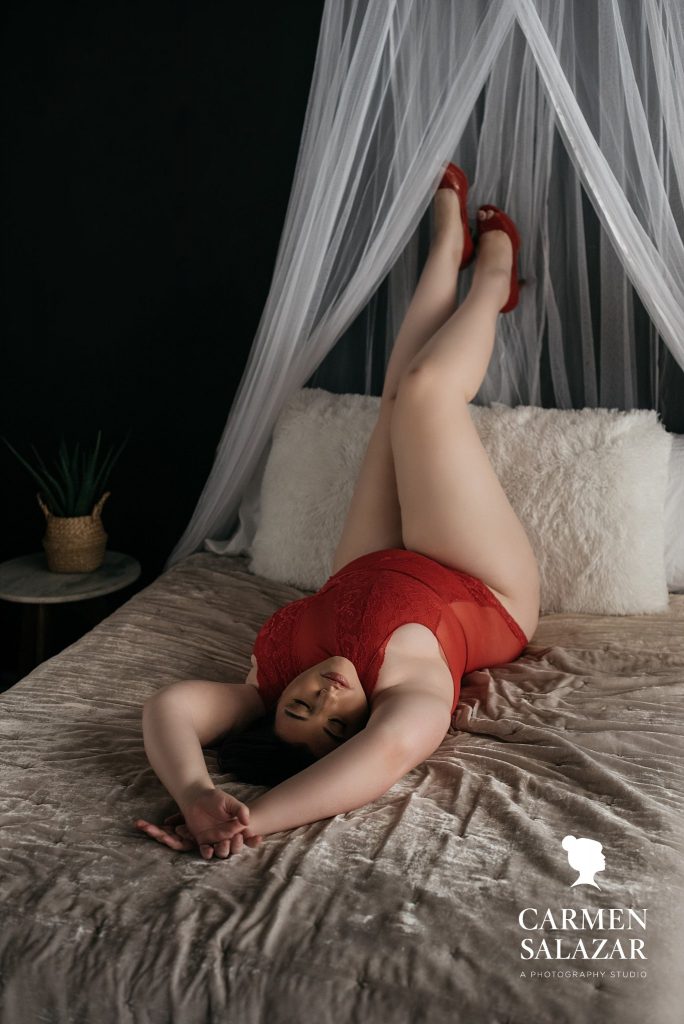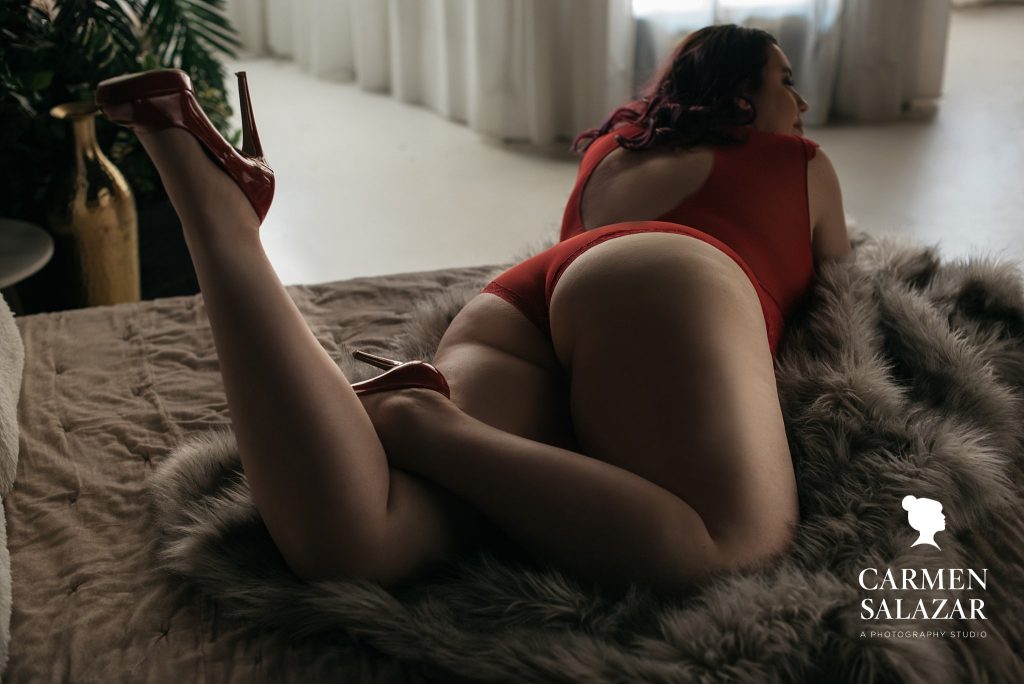 Contact Us
If you're considering booking a session with us, we hope you are inspired to contact us today! Boudoir photography repeat clients affirm that the experience and products we provide are top-notch!
Contact us today! We can't wait to celebrate your unique beauty and help your inner goddess shine!
Sacramento Boudoir Photography | Boudoir Photography Sacramento