Boy do I love our boudoir beauties!! Natasia's shoot was so yummy in the simple sexiness of a smile and necktie. Although all my ladies turn out just gorgeous in the final product, the most common thing they tell me before their photoshoot is that they are nervous about how to "look sexy". Natasia told me before the shoot she was feeling worried about being able to pose without looking and feeling awkward, in order to create a wedding gift for her fiancé. Tasia looks like an absolute natural — something she claims is because together we were able to make her feel comfortable and sexy through a few laughs (and a few mimosas)!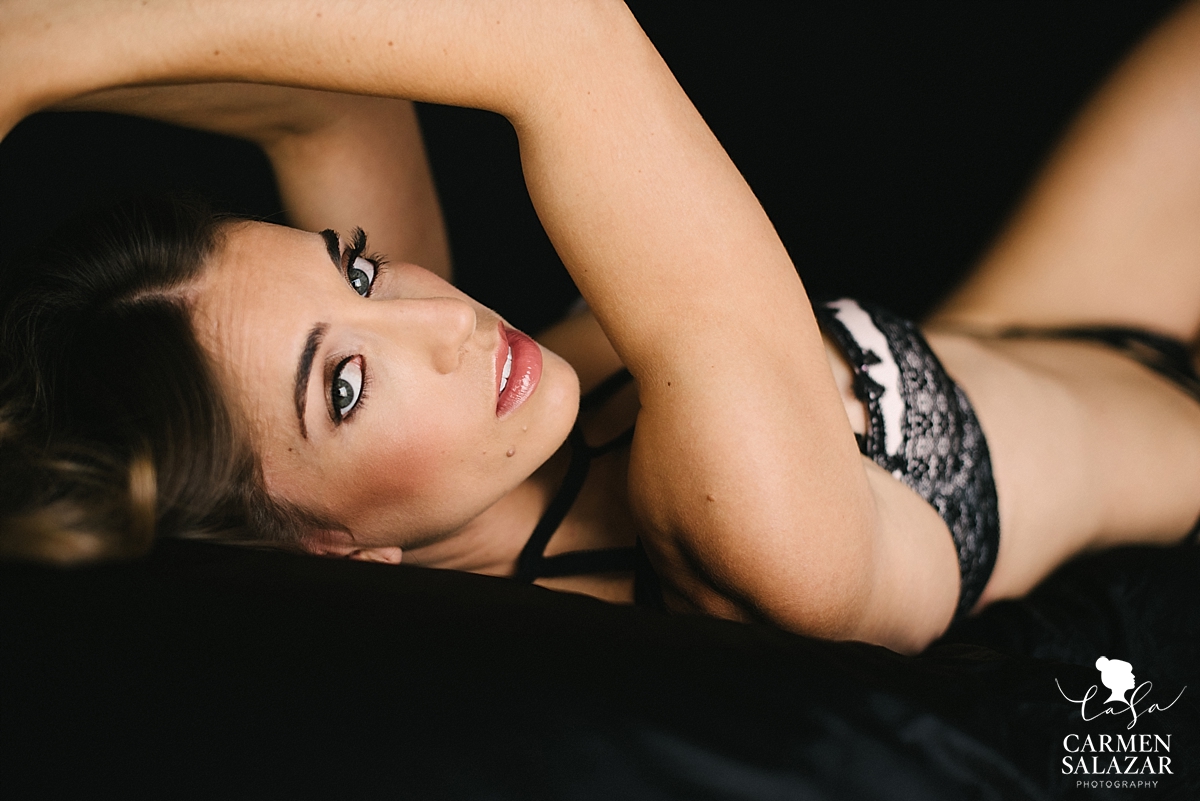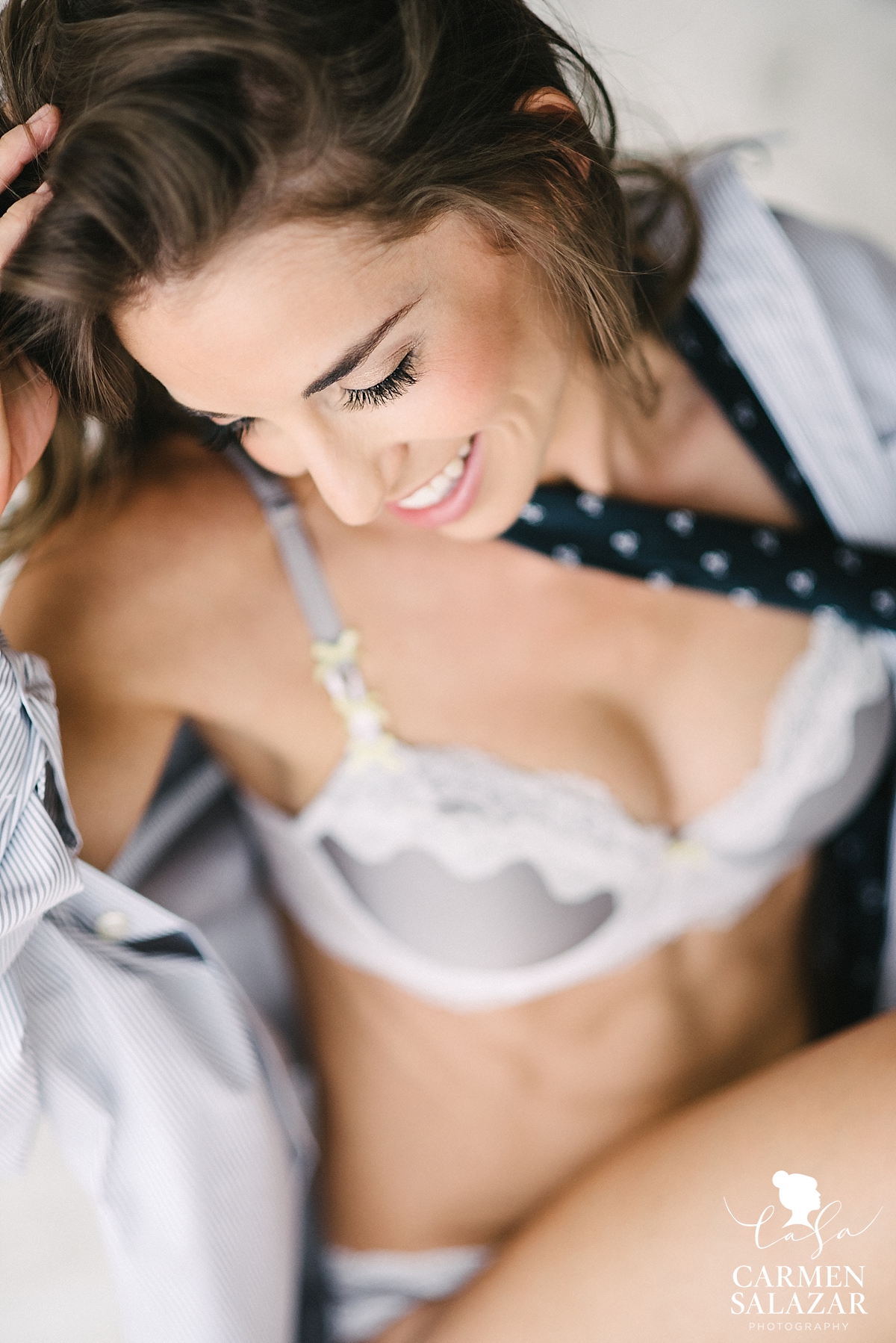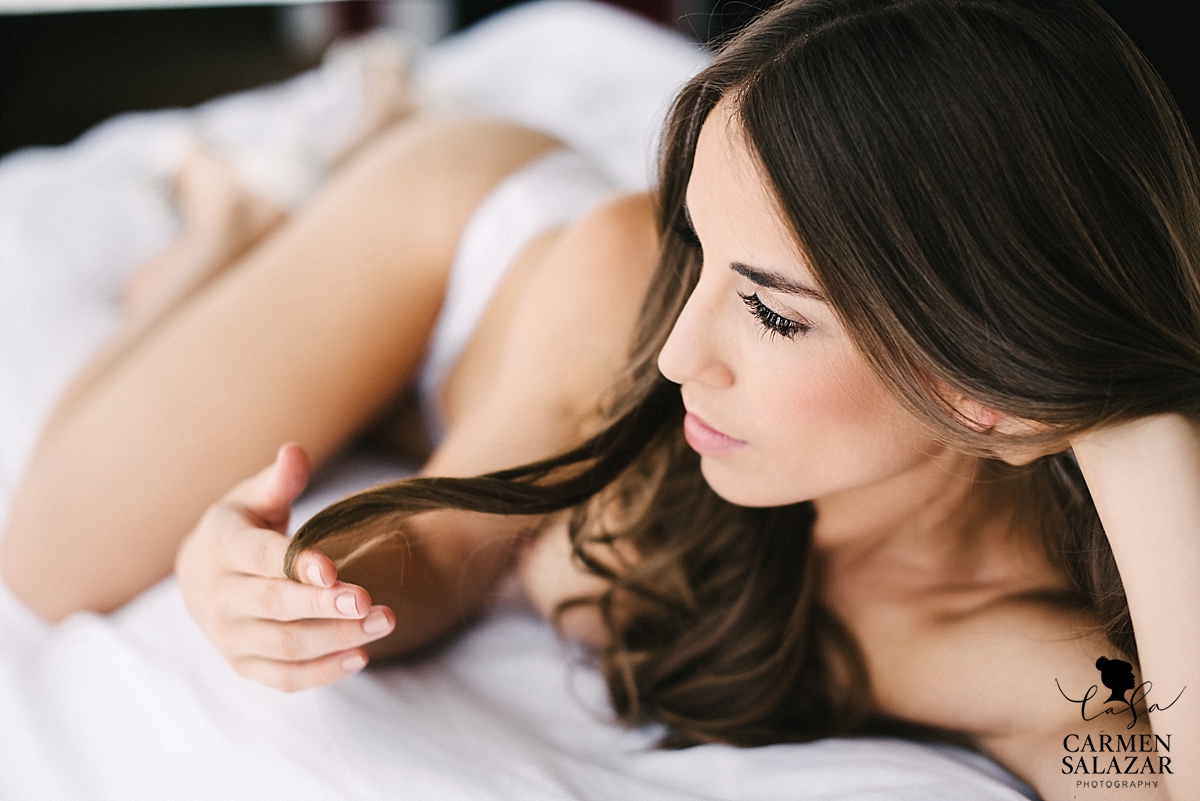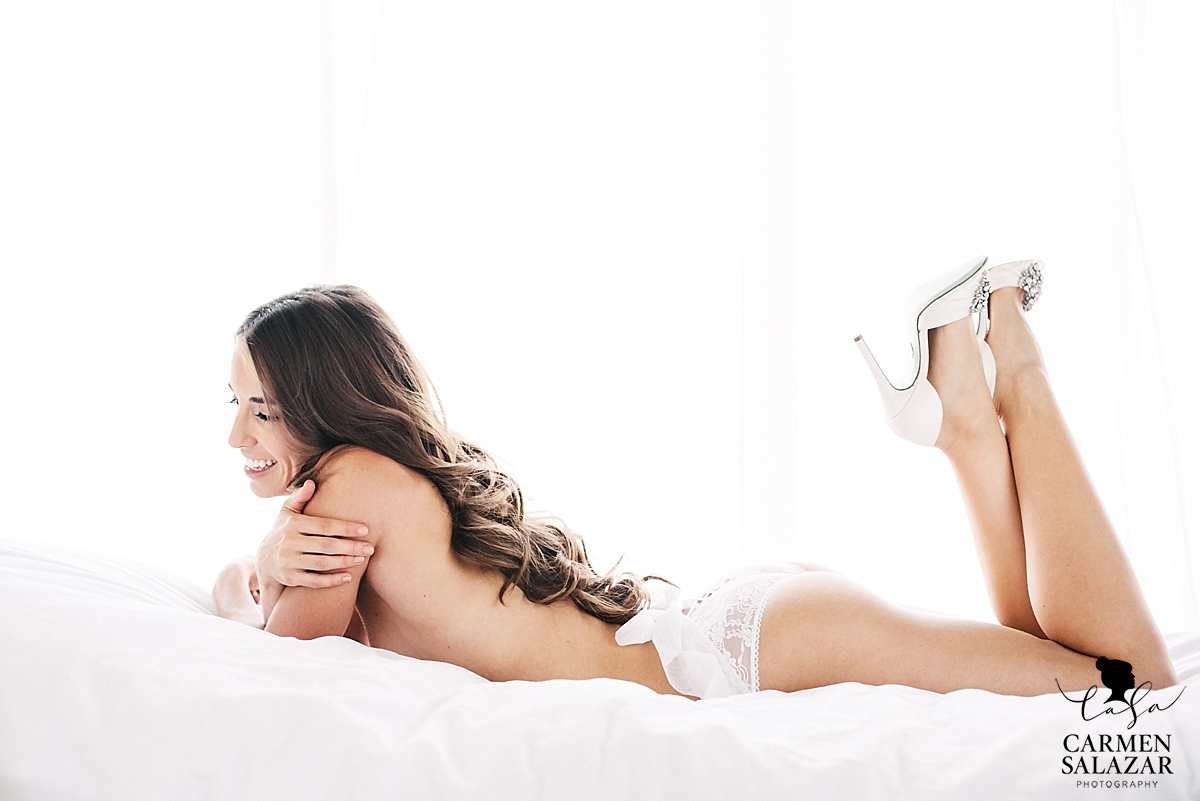 Sometimes the most seductive look is the smile of the glowing bride-to-be!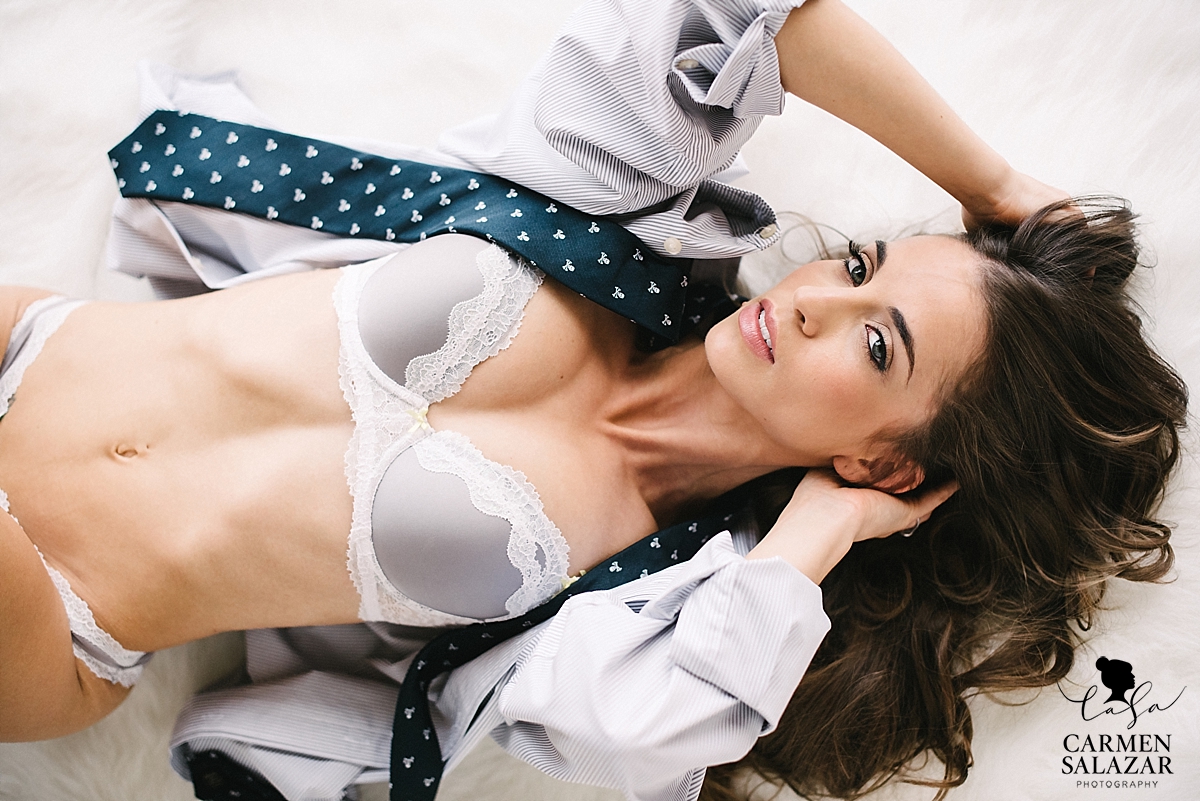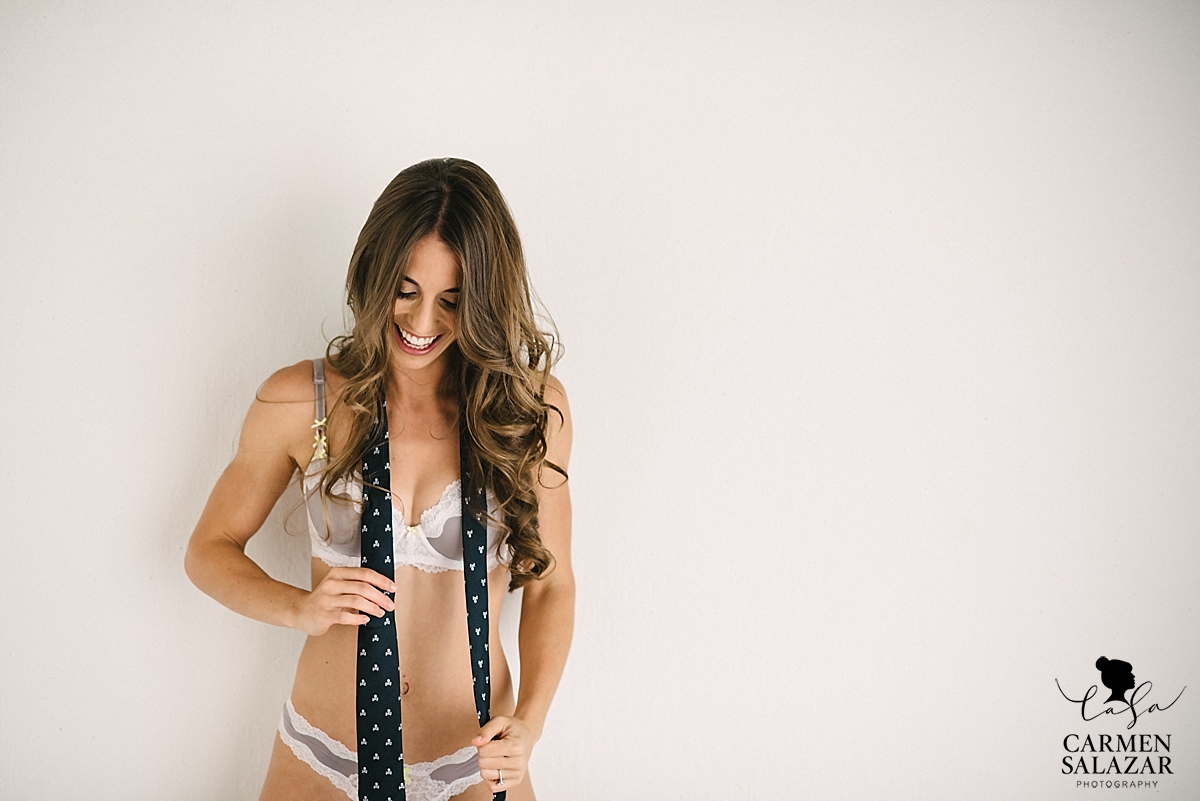 I cannot say enough how charming our boudoir beauties are when they play dress up in their hubby's shirts and ties — Tasia looks amazing in her man's attire (if anyone can make a 9-5 job sexy, she can!)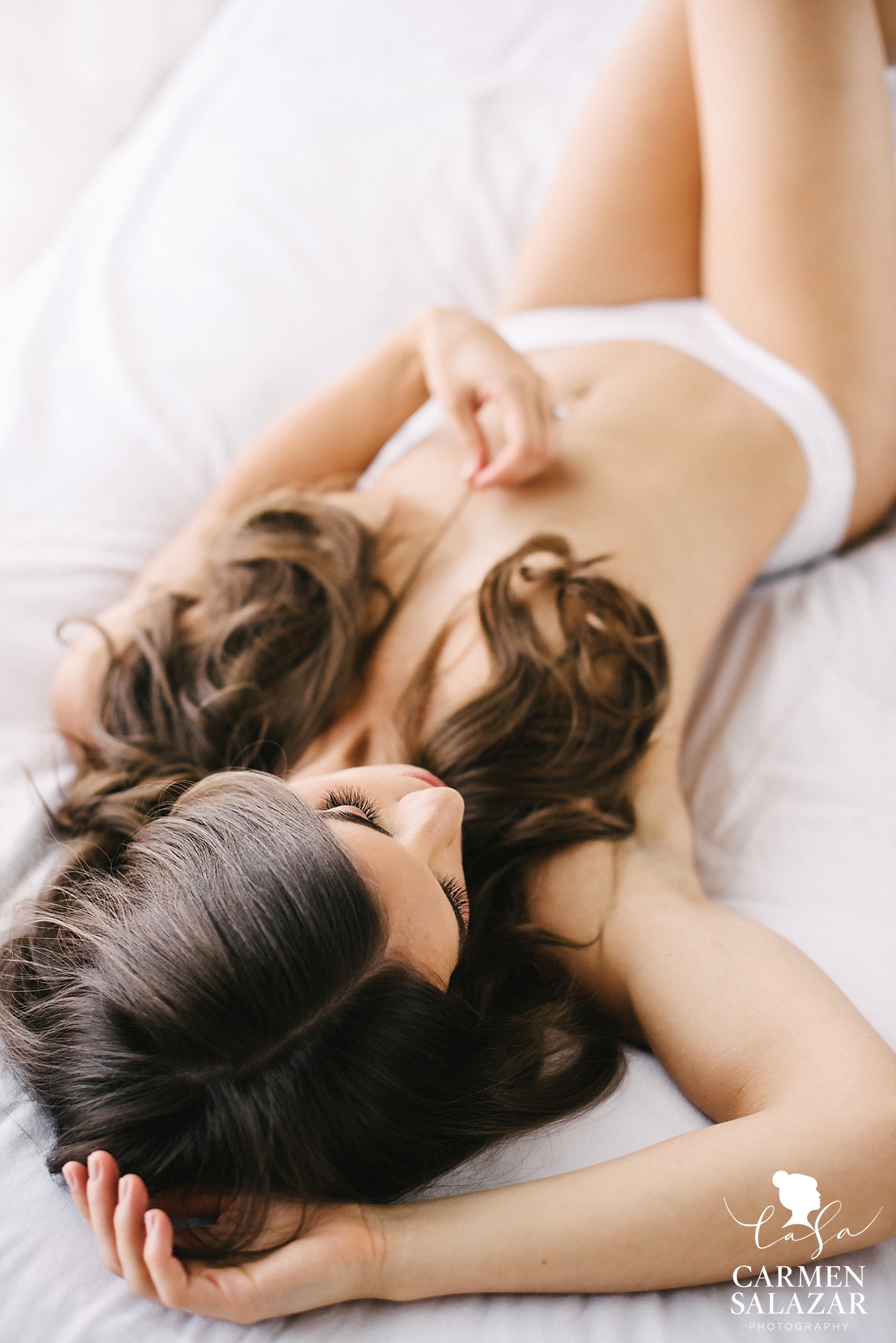 Tasia stunned in soft white backdrops, letting the beauty of her natural look take all the attention. Our boudoir beauties do not need an elaborate wardrobe or silk sheets to create a sexy and elegant boudoir gift — they just need to let themselves laugh and have fun showing off what their mama gave them!