We can't stop raving about Mary and her beautiful energy!  Mary shared, although she came to us initially to have us a create a wedding gift for her husband-to-be, she realized how much she really enjoyed the experience for herself and how beautiful she felt throughout the day.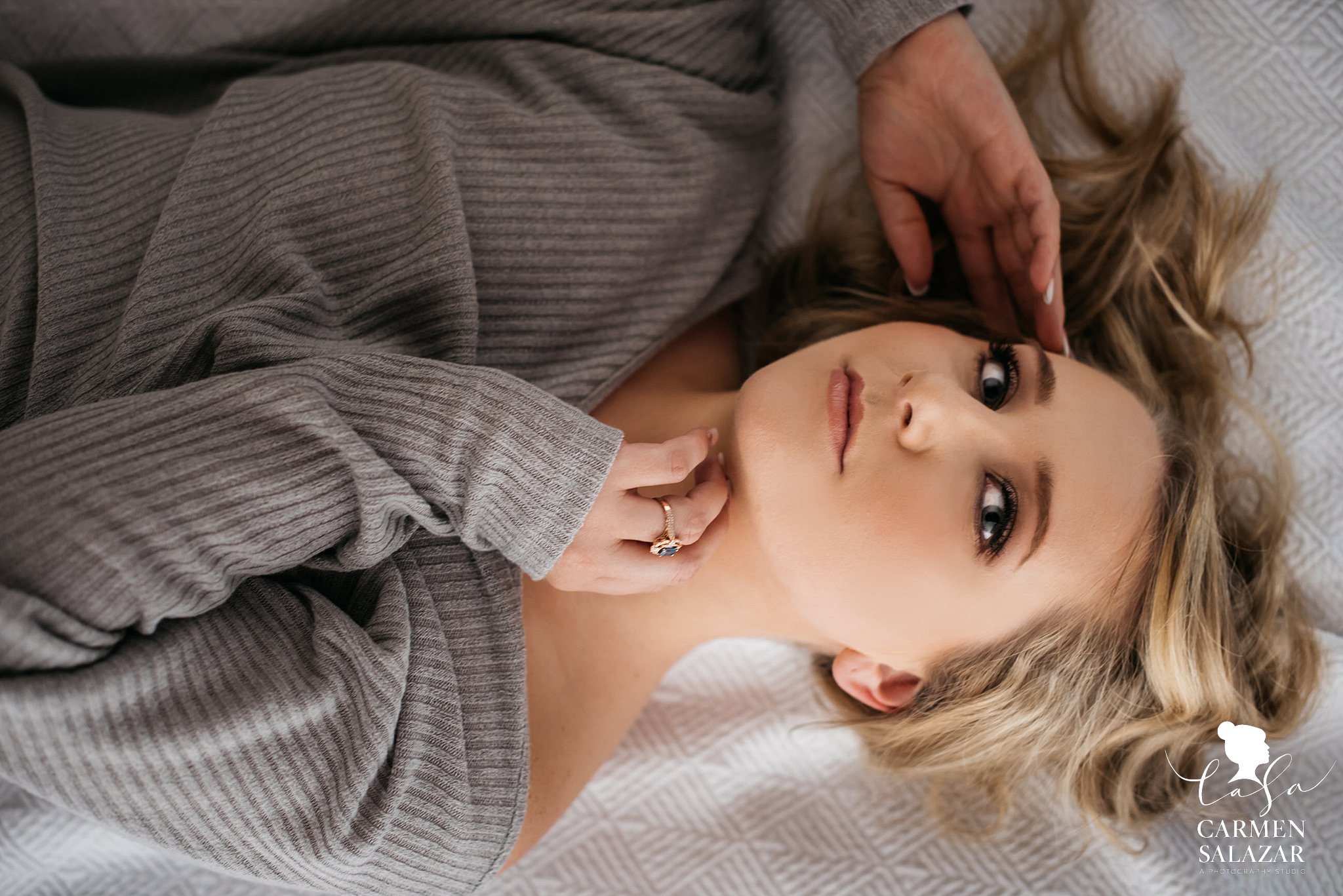 During our planning call with Mary, we talked about how she wanted to feel throughout this experience and what facets of her personality she wanted to explore in this boudoir portrait session. Her first outfit was a sweet and simple off the shoulder sweater look (a la Flash Dance…so I was excited!) and a simple panty. We shot her in natural light on our all white bed set and kept it fresh, simple and sweet.
Make sure to make it to the end of the post to see the 4 piece canvas wall art collection we helped her design for her master bedroom.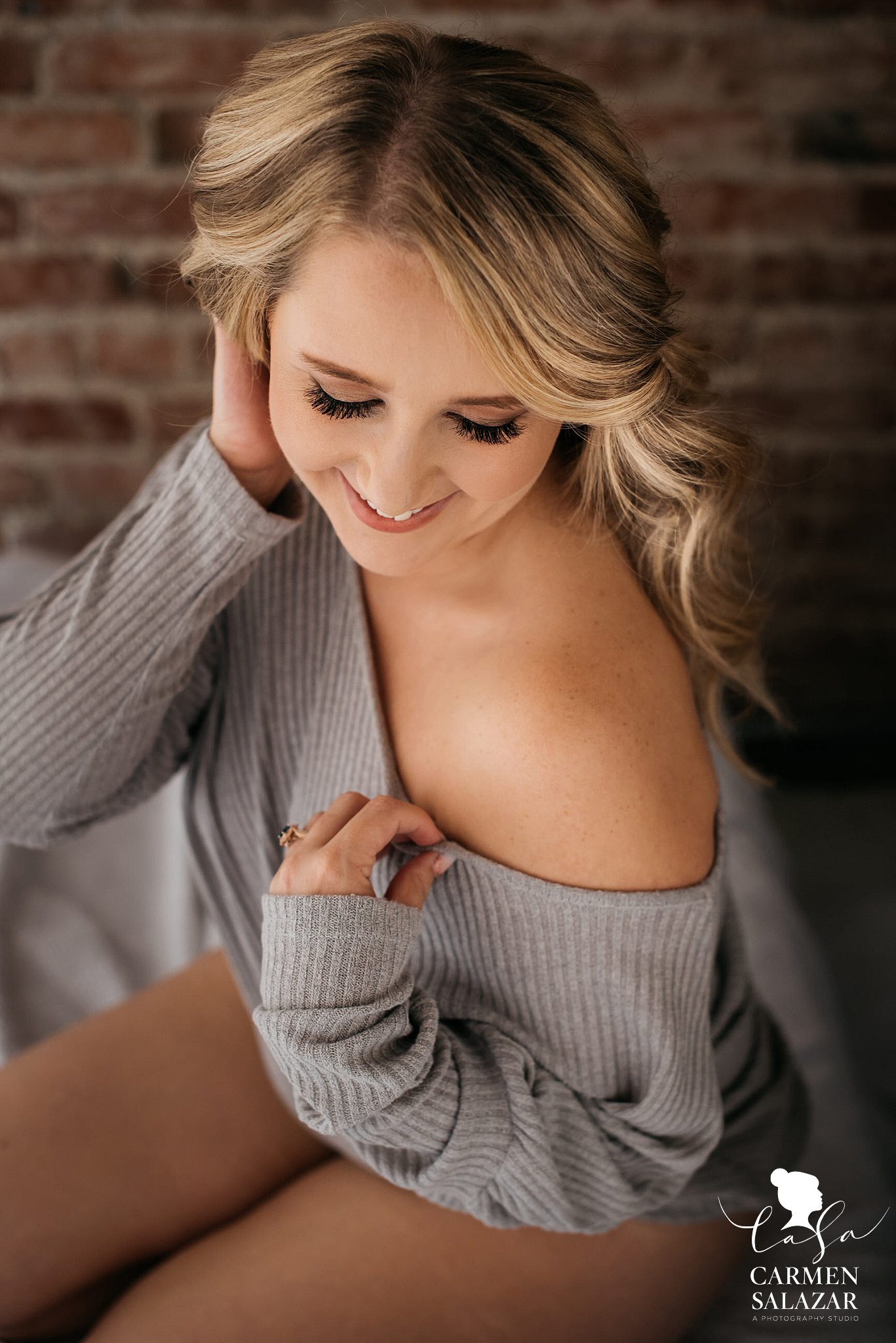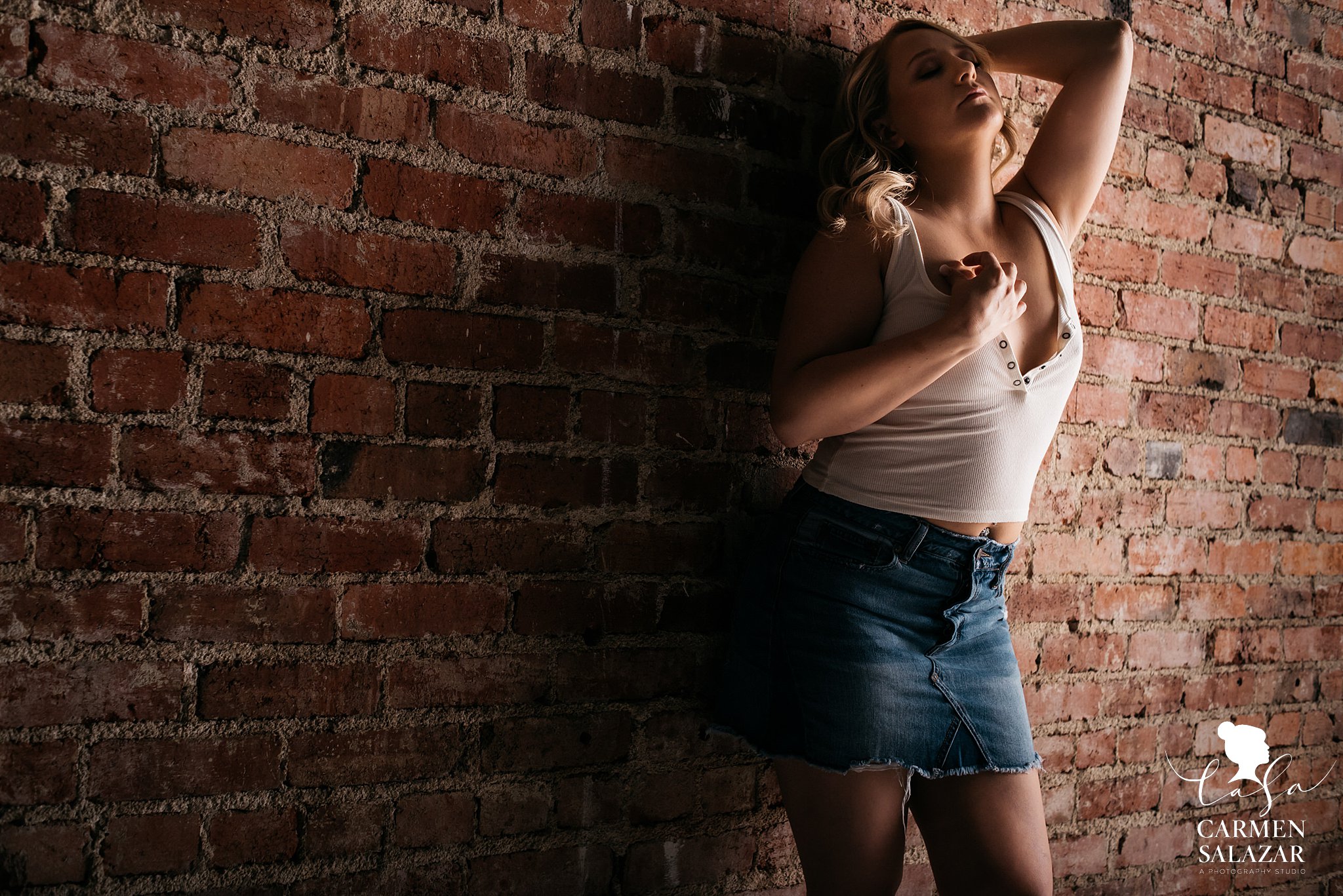 Next up, a little bit country and a little bit rock-and-roll!  We loved the denim mini skirt with the white tank. We opted for some moody lighting and highlighted Mary's favorite curves!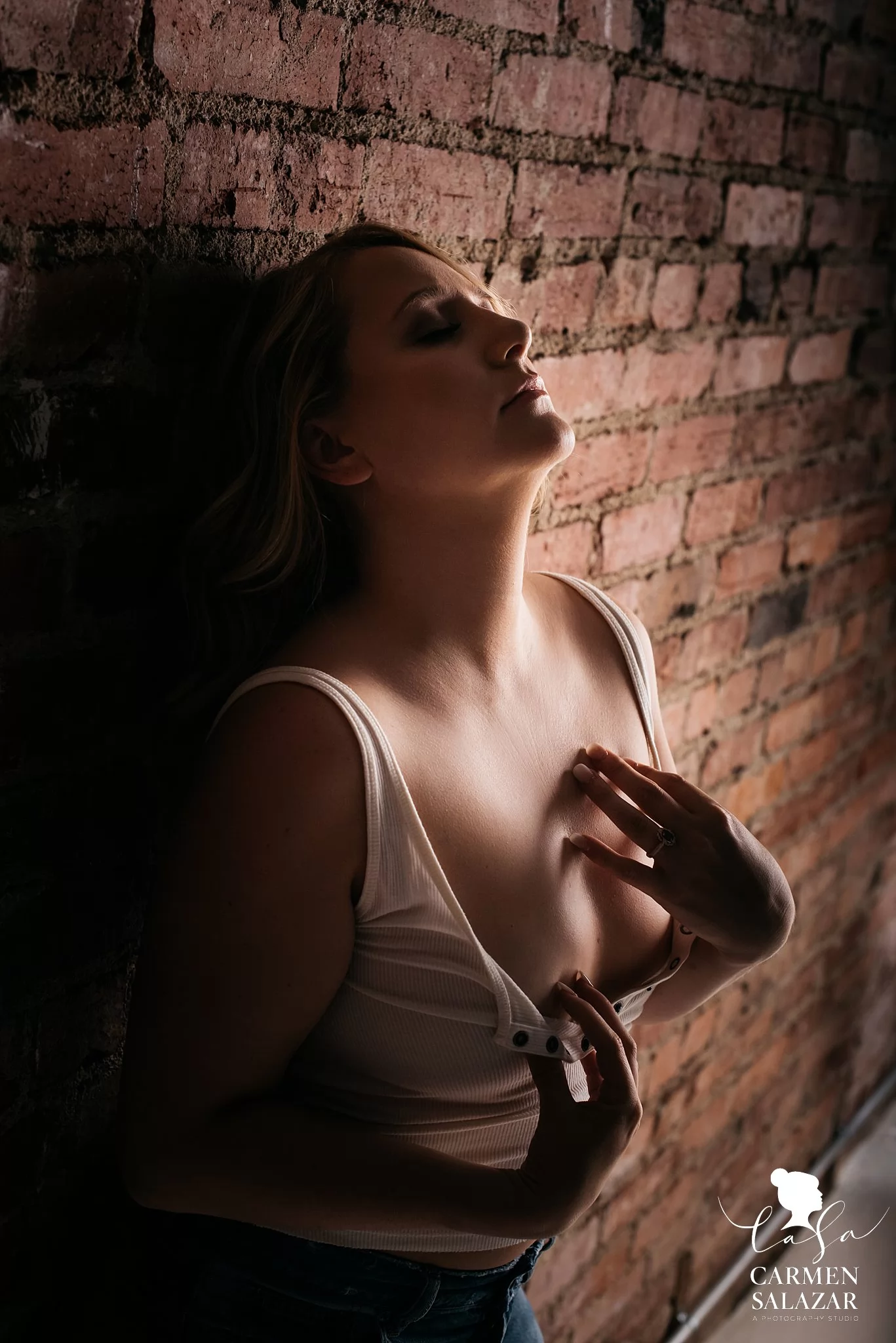 I just love how soft, tender and powerful she is in this bouoir portrait above. This just proves that you don't need a crazy wardrobe to do a boudoir shoot.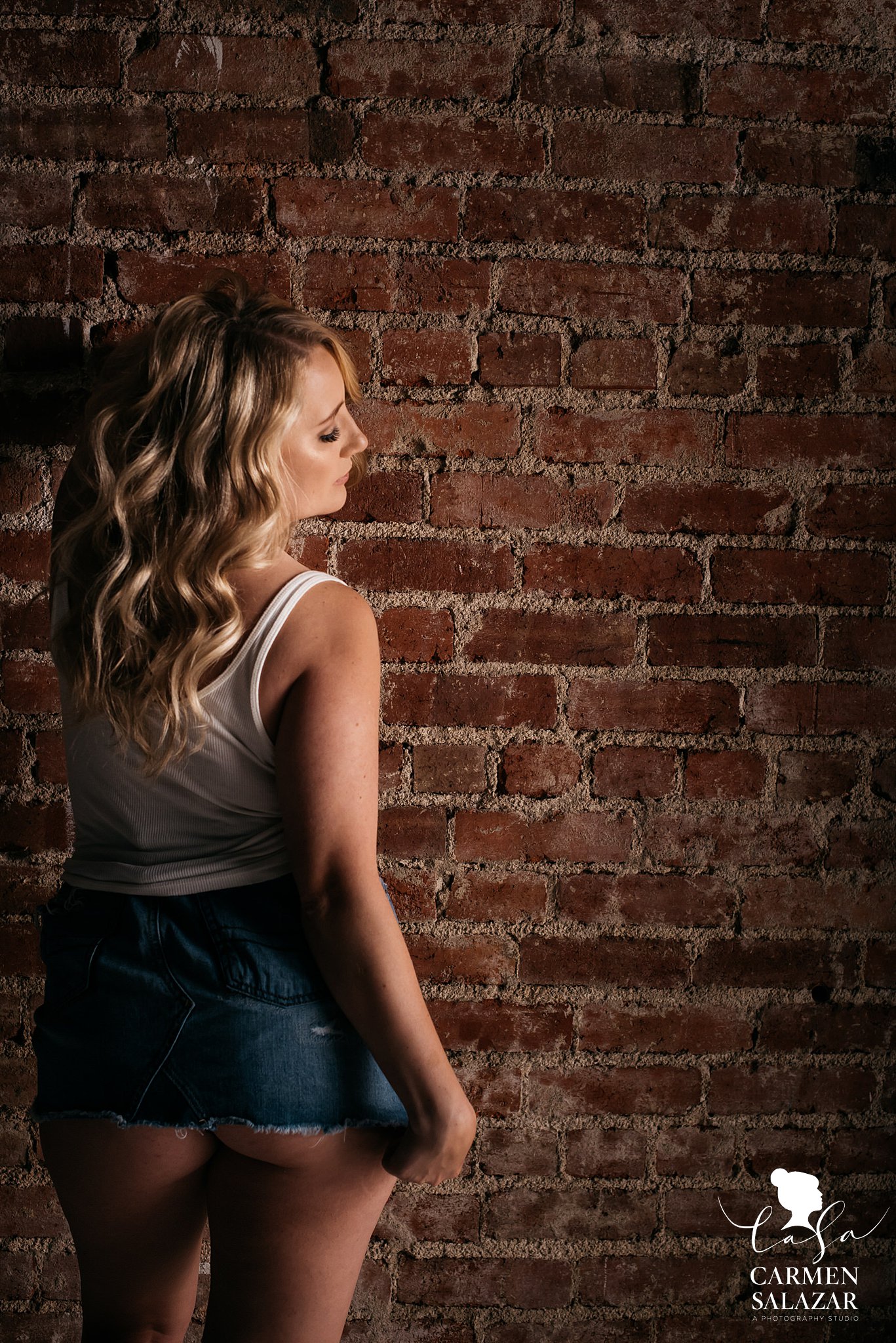 And of course, if we have an opportunity to get cheeky…we will!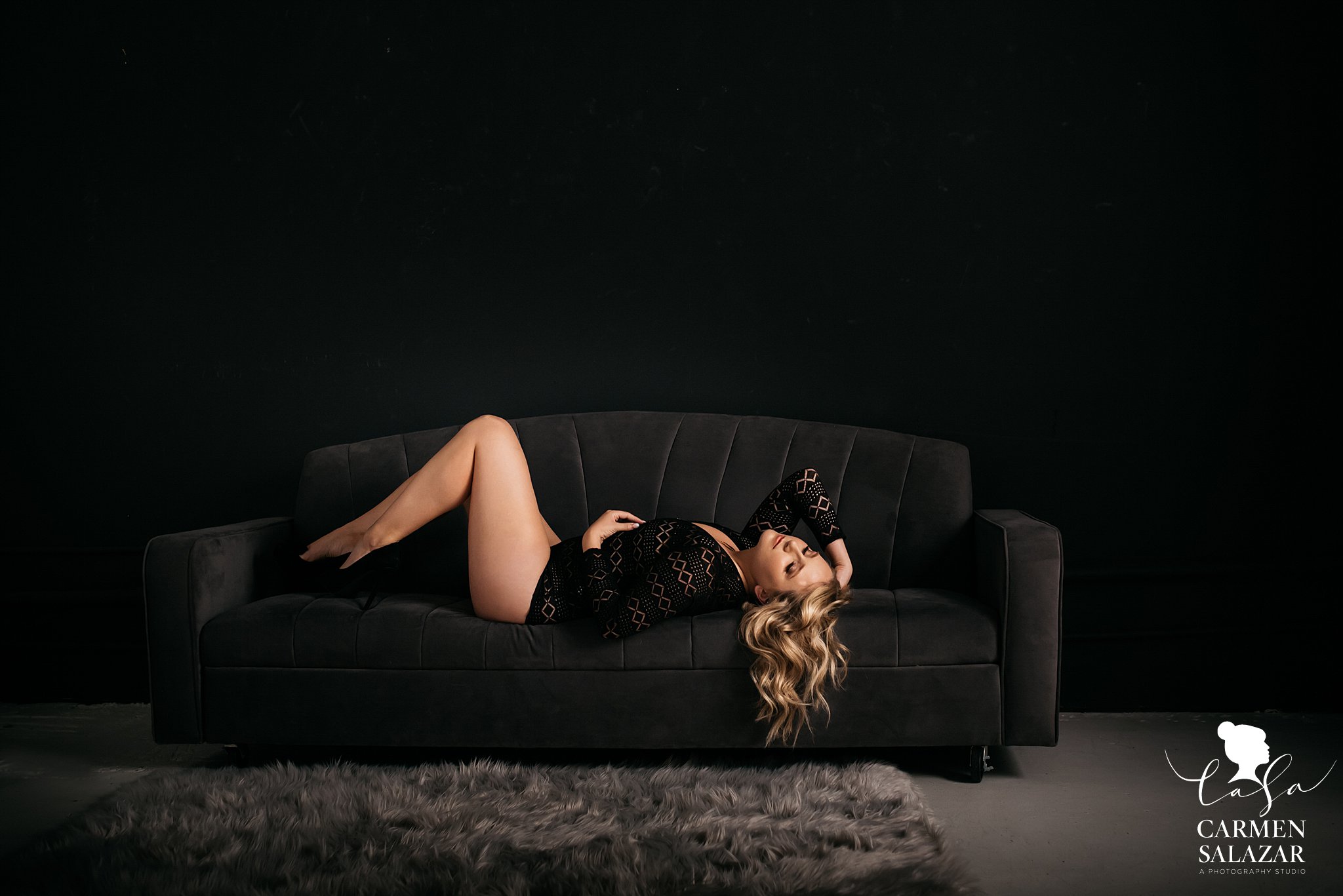 Mary's last outfit was this GLORIOUS graphic printed bodysuit with black highheels. She also wore a beautiful custom designed onyx pendant that was a gift from her mother. It suited Mary and this ensemble perfectly for her last out for her sexy shoot!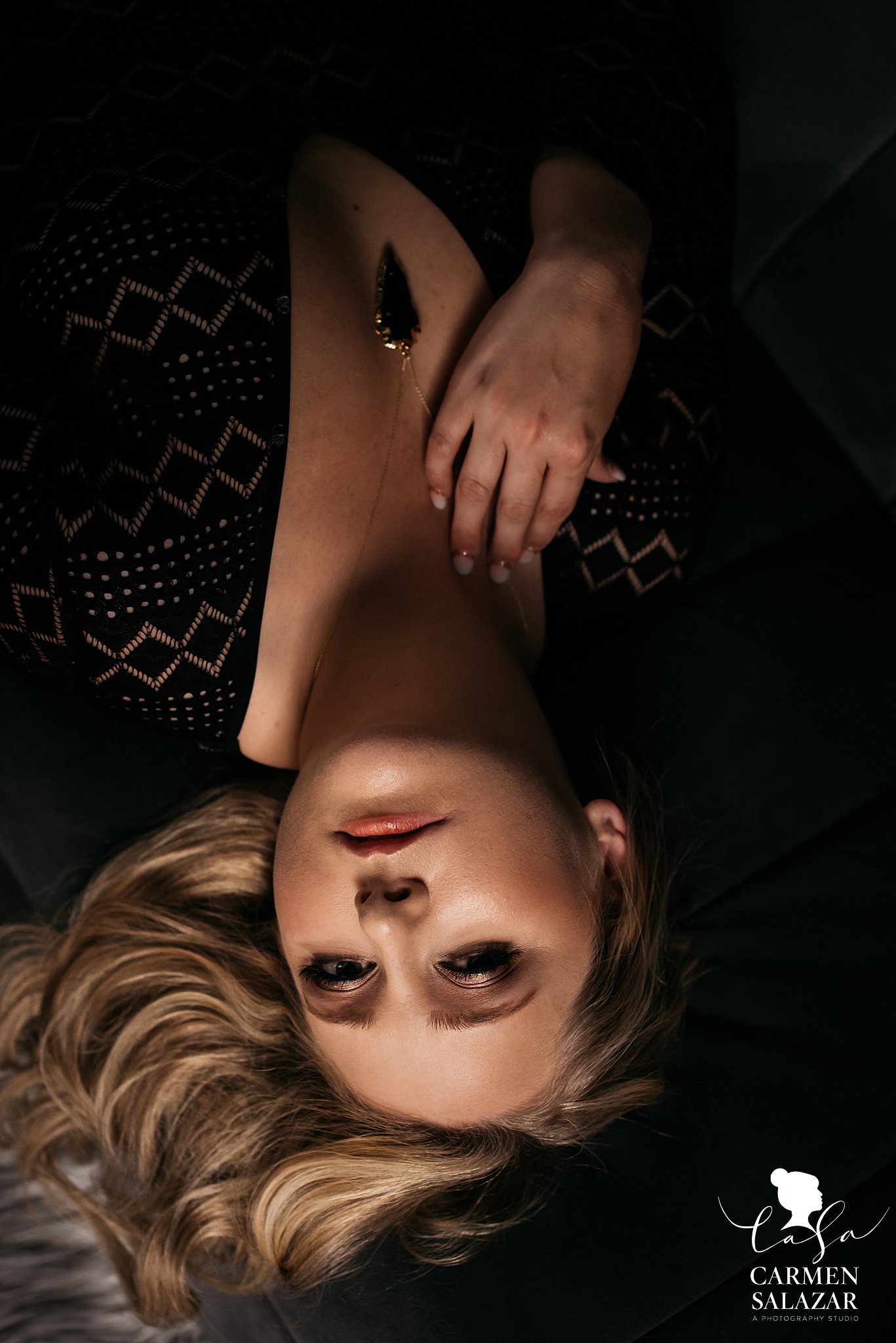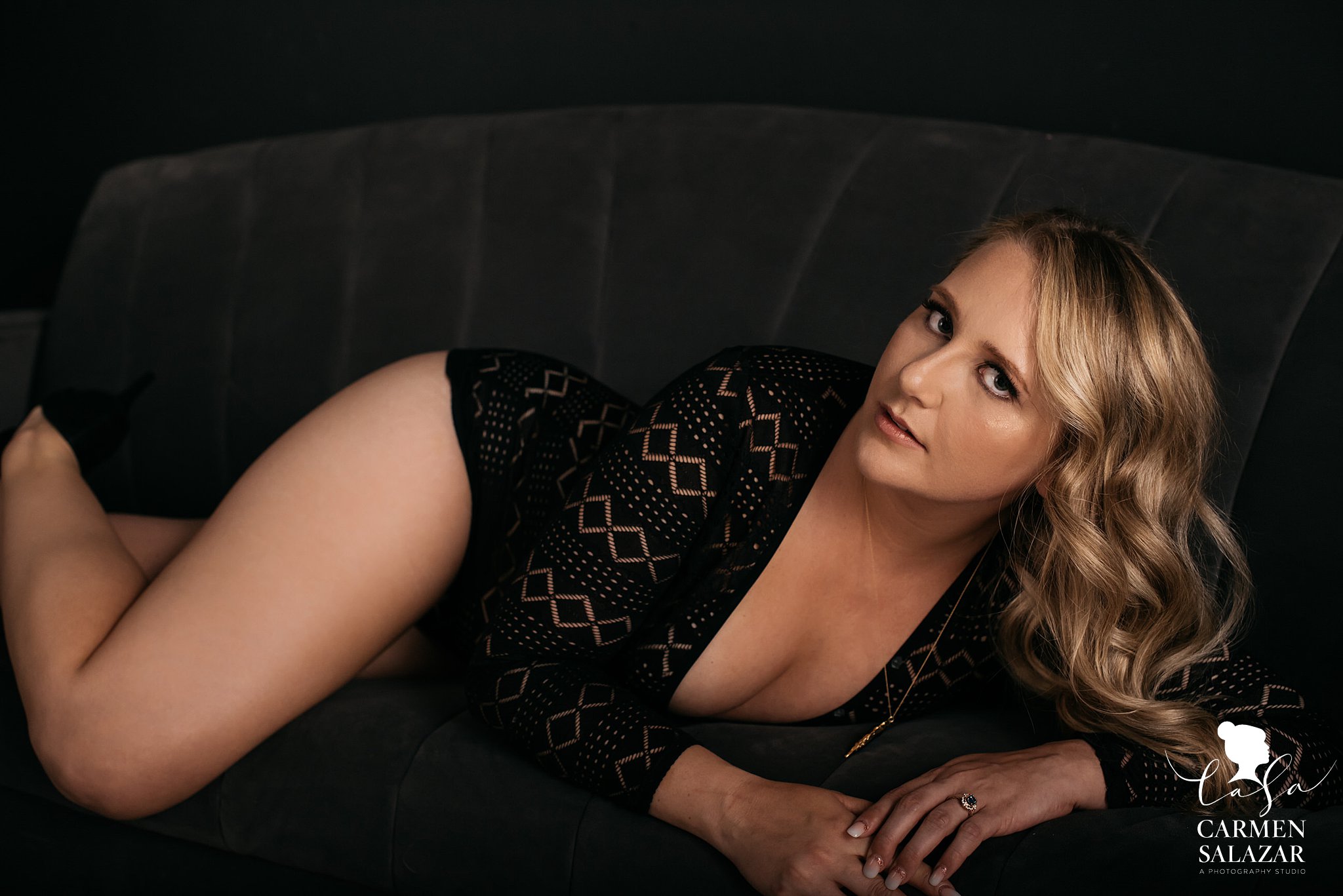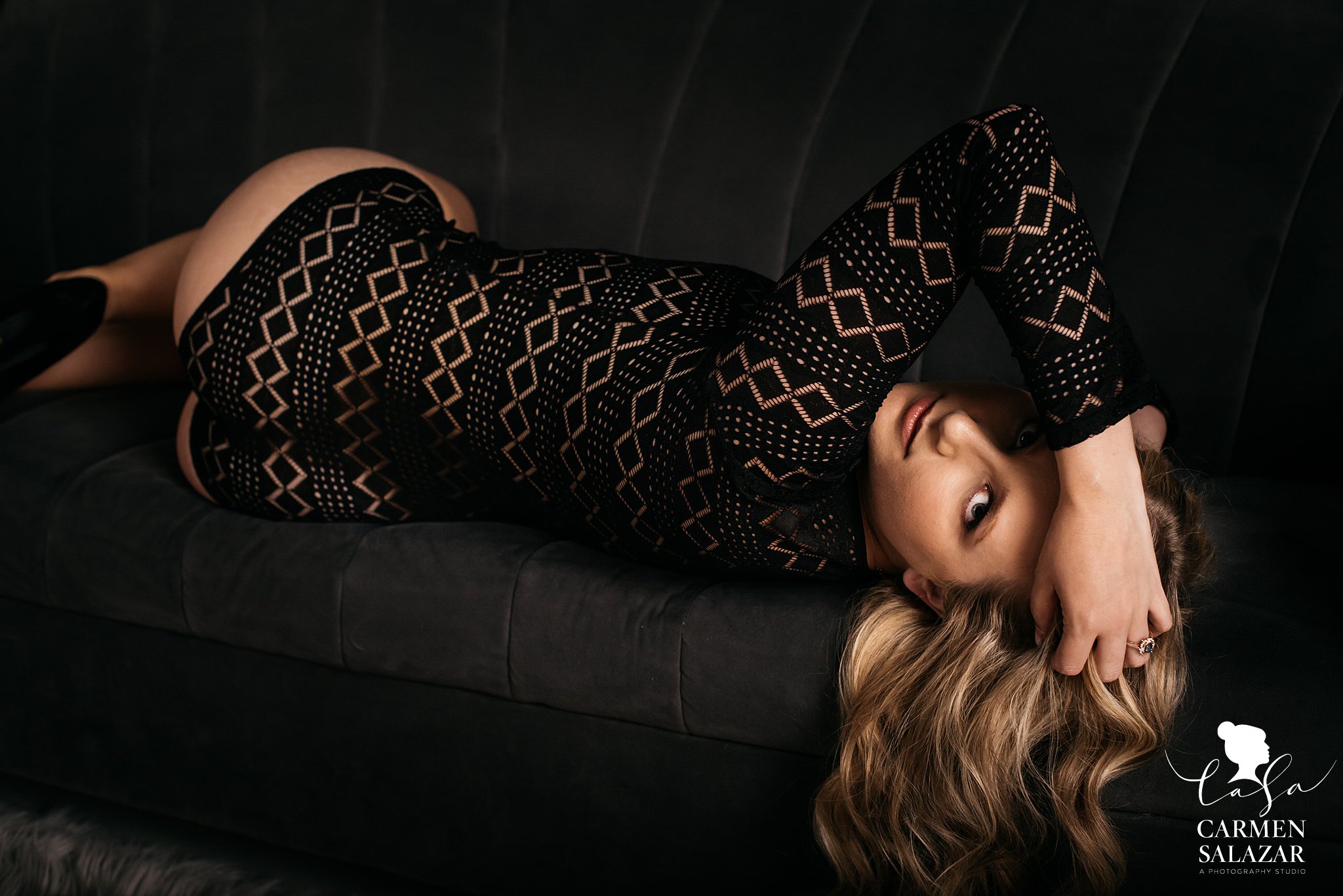 I mean…come ON!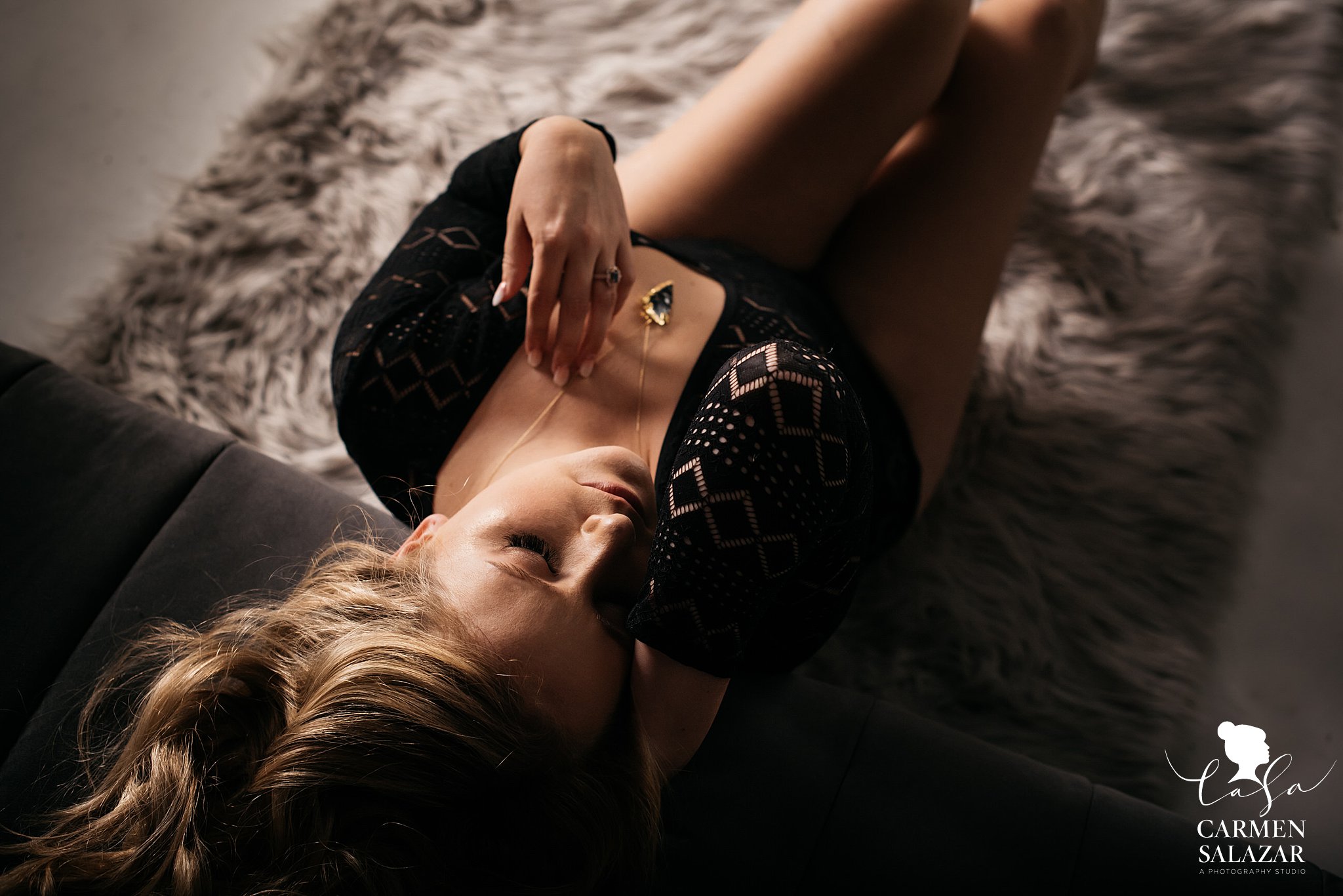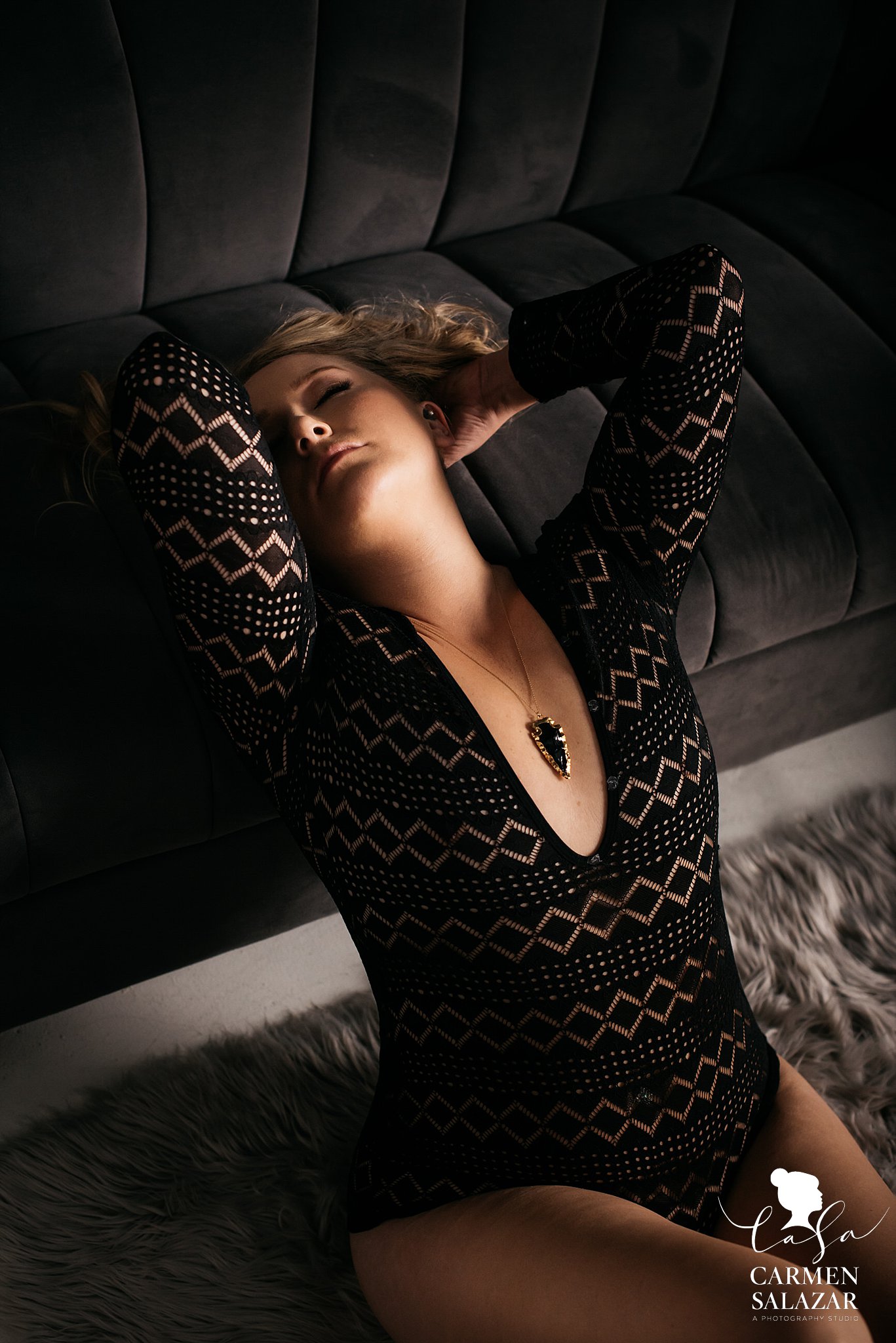 Mary was a little concerned about how to pose properly before her shoot but quickly let all those doubts float away after getting in front of the camera. Her advice to woman considering a boudoir shoot: Don't over think it! Find what makes you comfortable and sexy…and EMBRACE it!
We couldn't agree more with you Mary!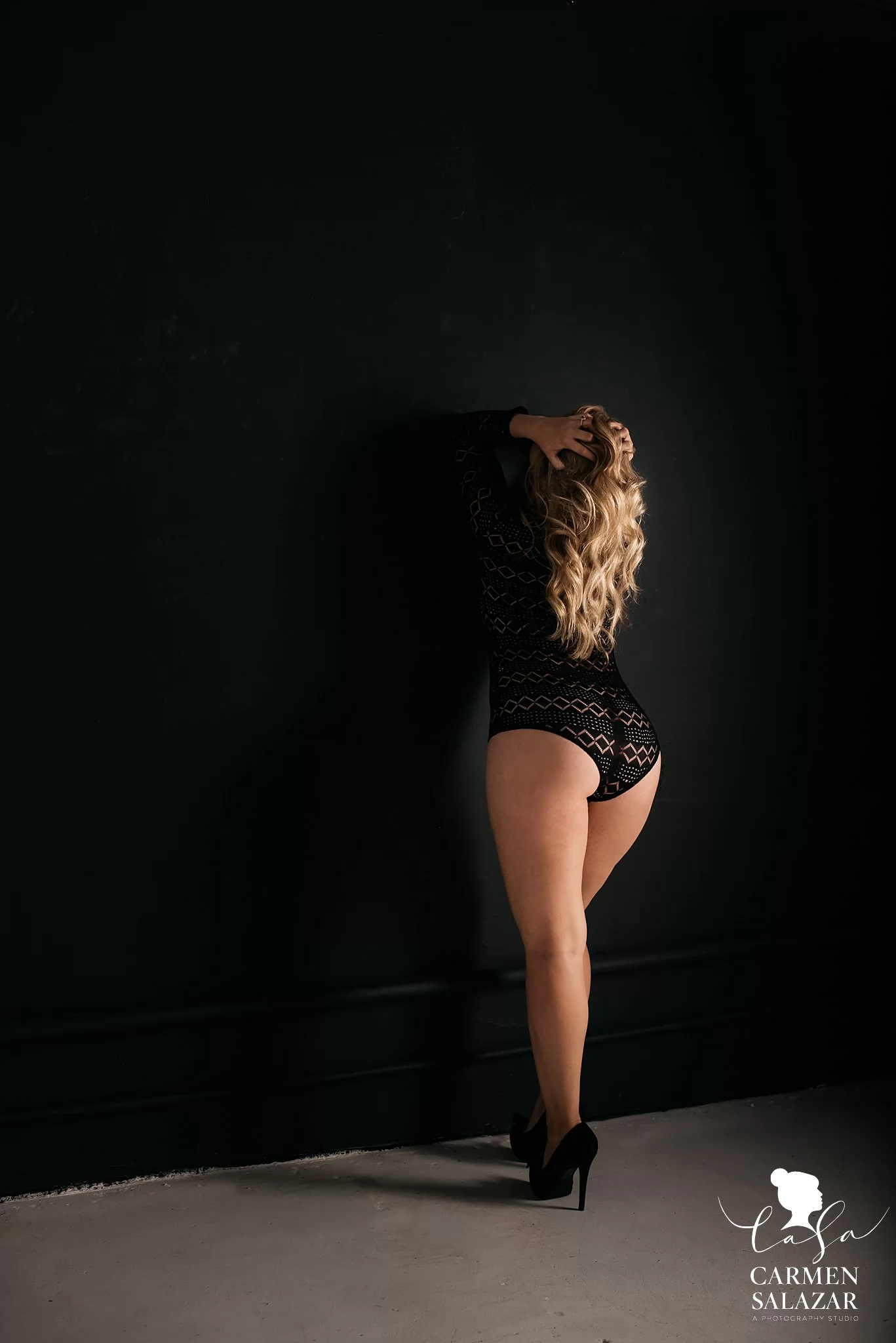 I love that Mary wakes up to this empowered and bold beauty every morning! I believe in starting your day with the right intentions and this artwork would definitely inspire me in the mornings!
Want to chat about designing a empowering artwork piece for you?! Contact us to chat about all the sexy details!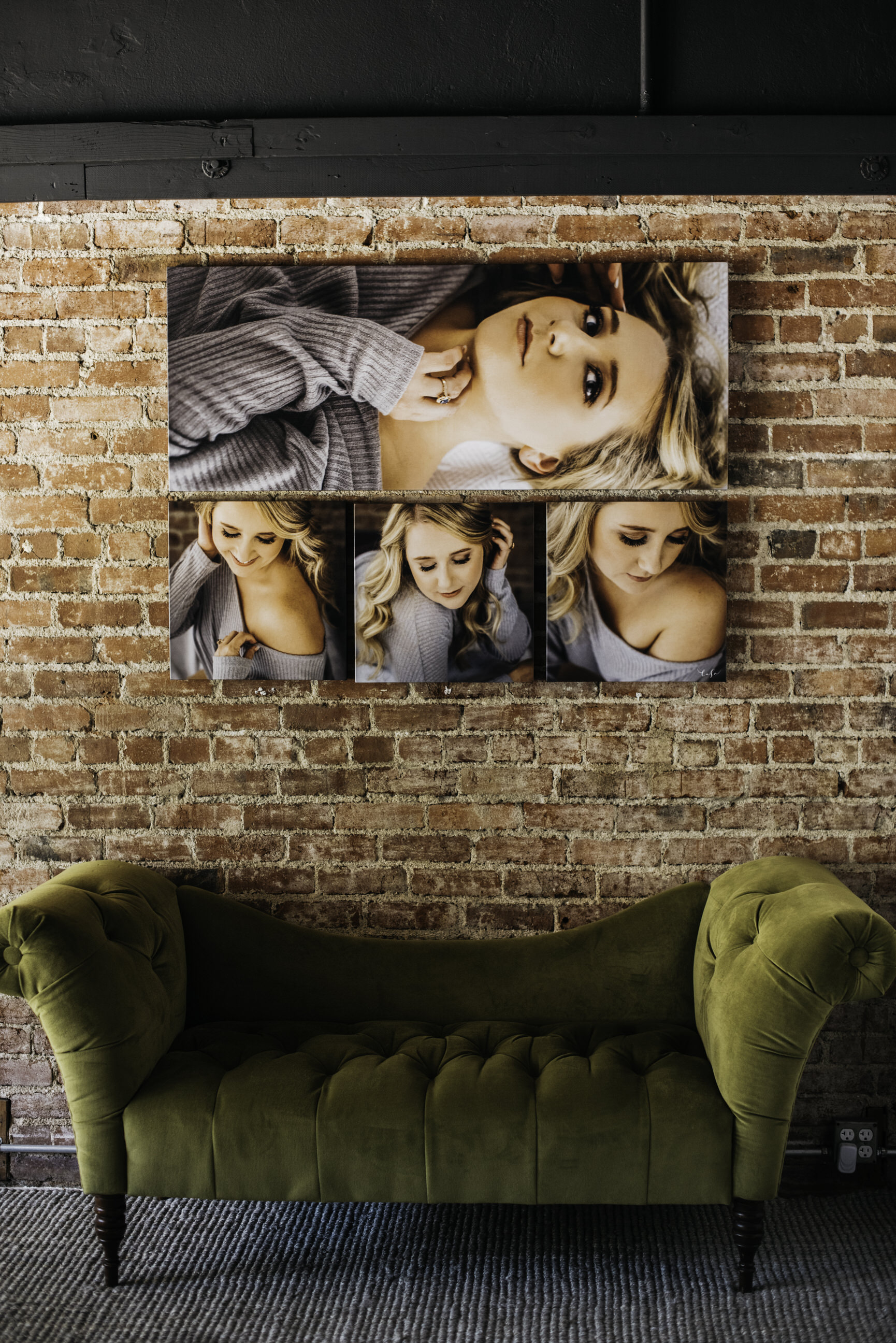 Thank you to Jessica with Polish and Pout for your hair and makeup perfection!