Miss Greta reallllllly knocked our socks off with her boudoir experience. She trusted us to capture her on some of our new sets in the studio and we couldn't be more excited with the artwork we created!!!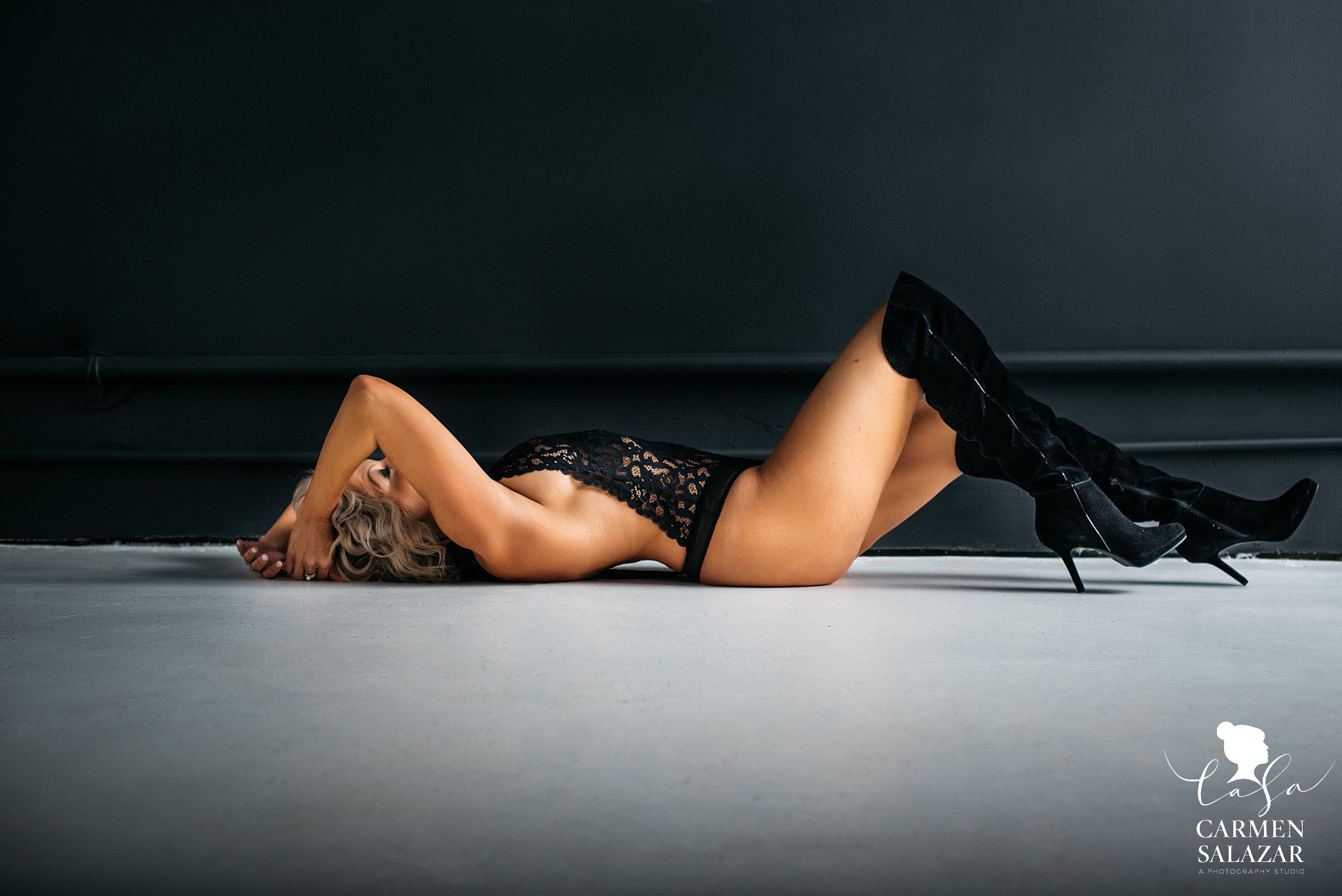 She brought in some of her gorgeous lingerie body suit pieces as well as her smokin' hot knee boots!  We also suggest that our clients bring in more outfits than they will be captured in so we have lot's of options to play with for their boudoir shoot!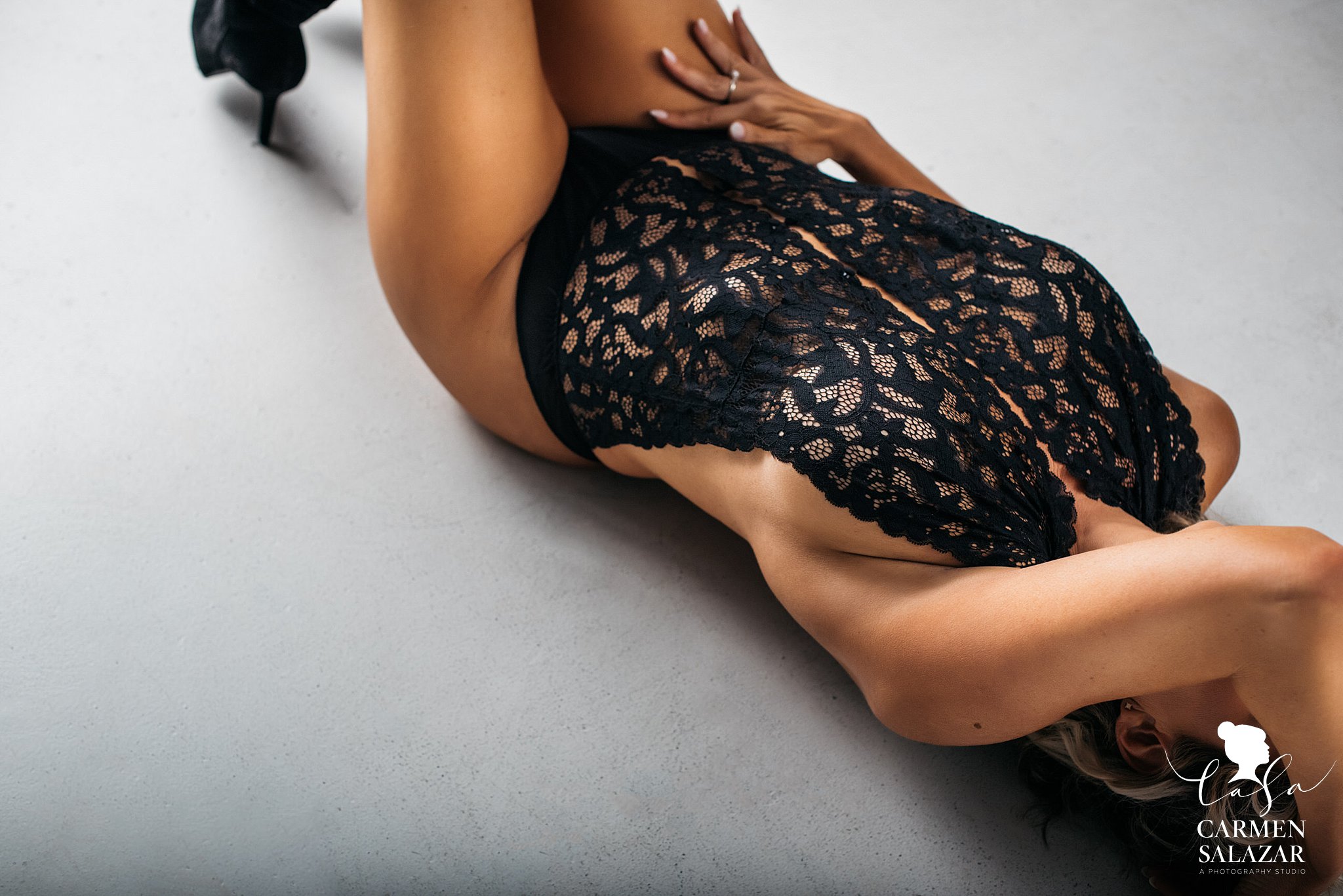 Greta has gone through alot in the last year and this was an opportunity to focus on herself and celebrate her strength and perserverence. She's been taking more time to focus on herself and her needs and we couldn't give a bigger 'fist pump' to that personal mission.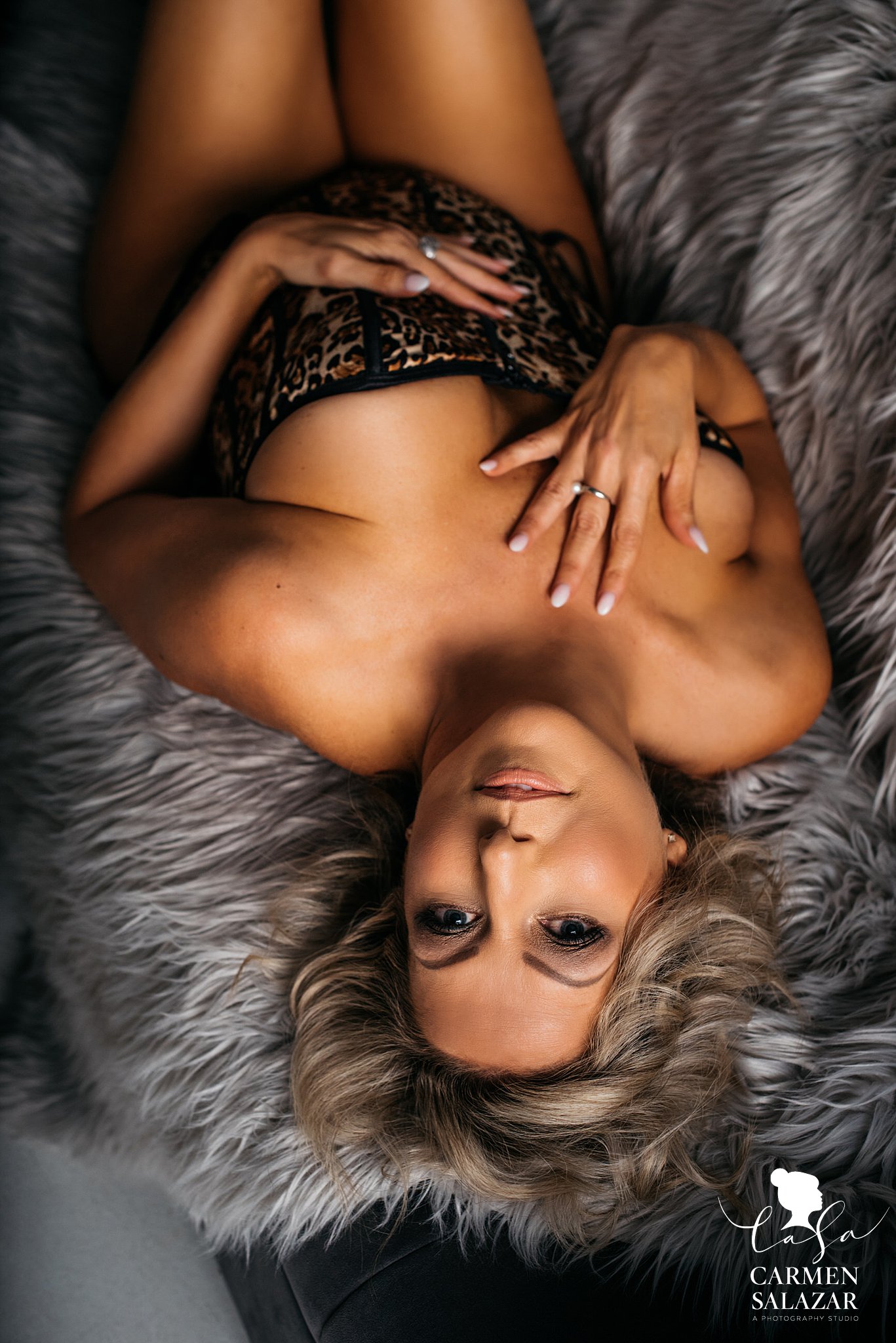 She brought in an edgy leopard print corset, which was a first for us!  I love that she showcased her personal style in the lingerie pieces she chose.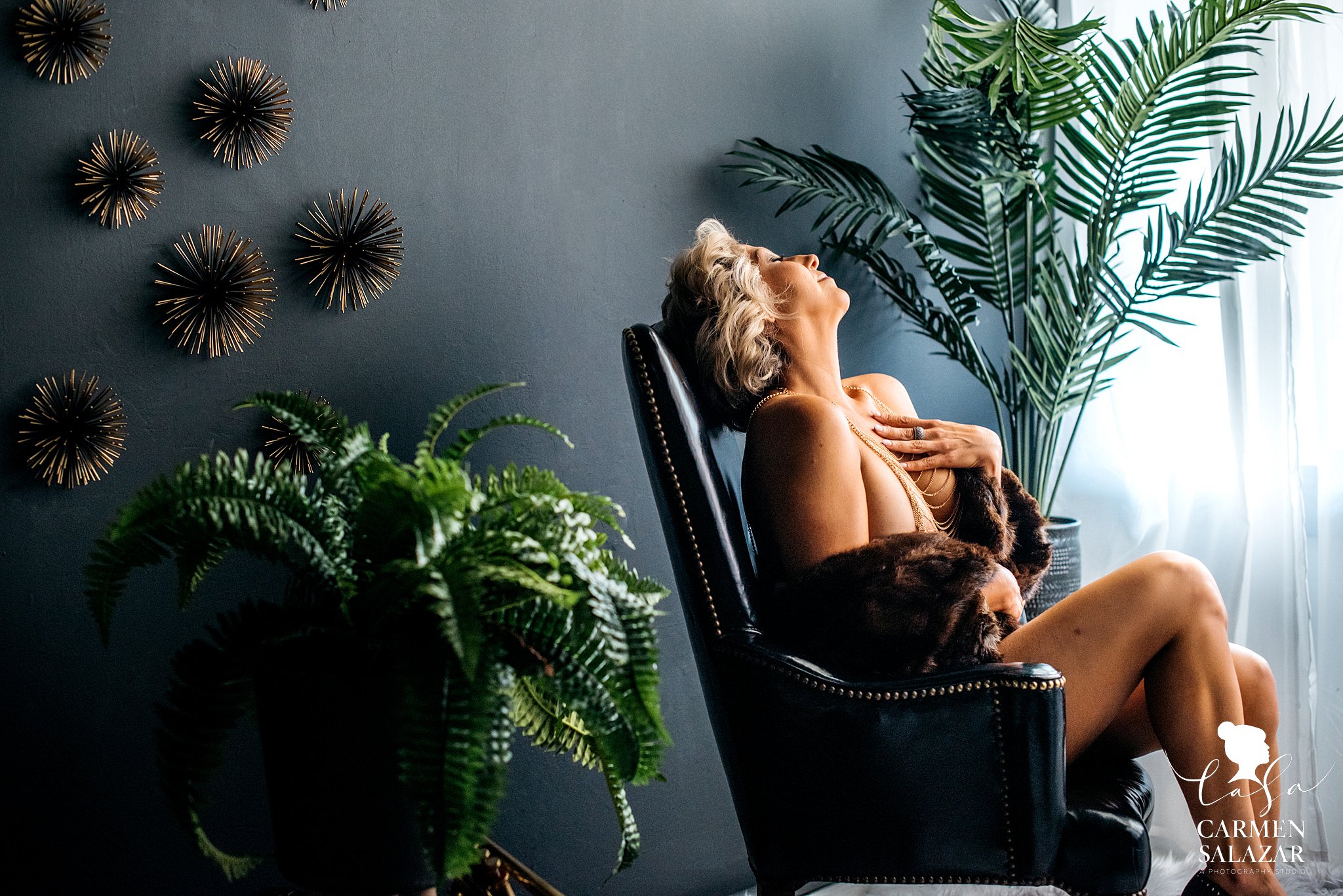 One of the outfit options she wore was from our client boudoir closet. Our fur paired with our gold body chain was perfection for her and this new boudoir set. I'm a bit obsessed and plan on snagging more sexy body chains for the client closet! Would you wear one?!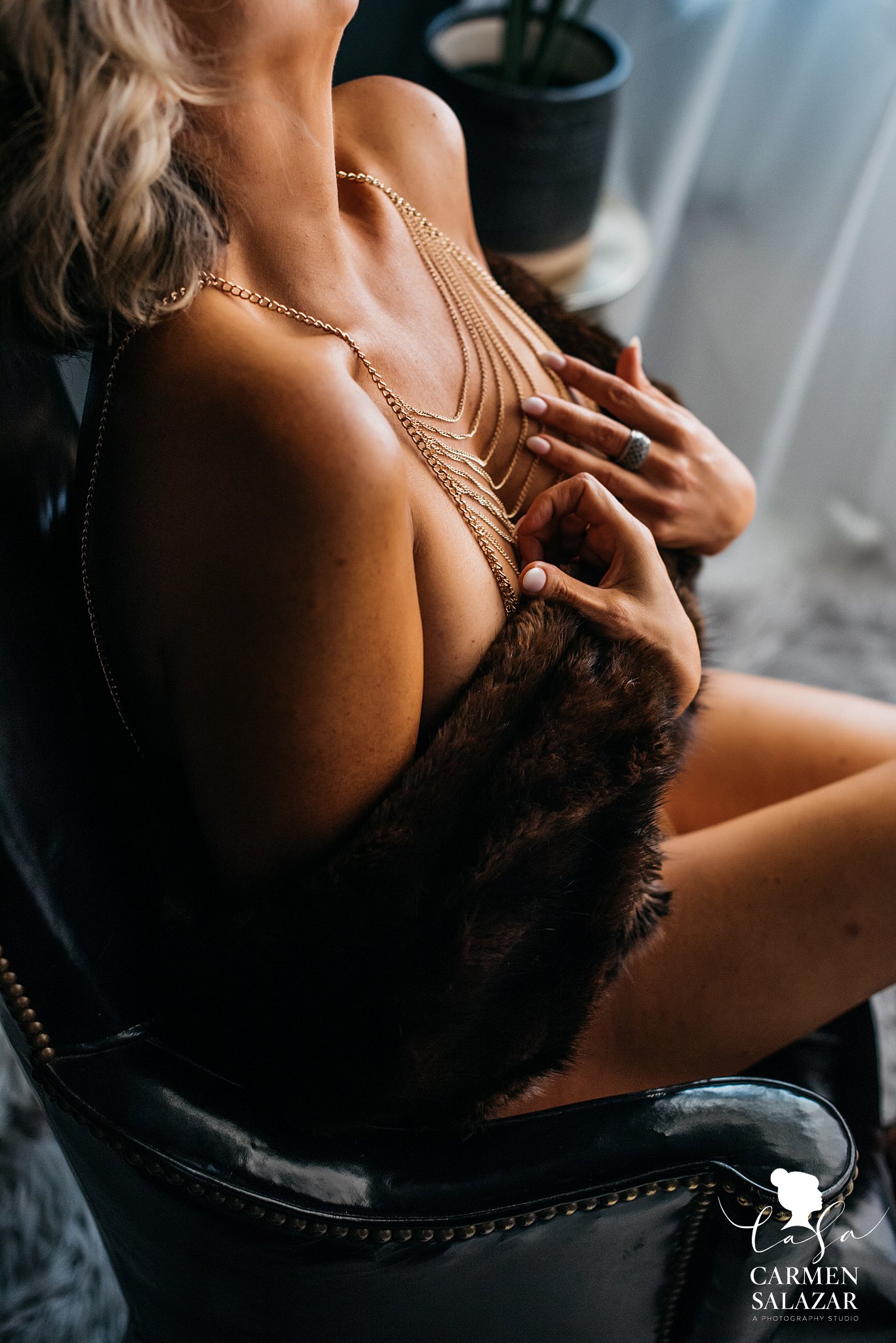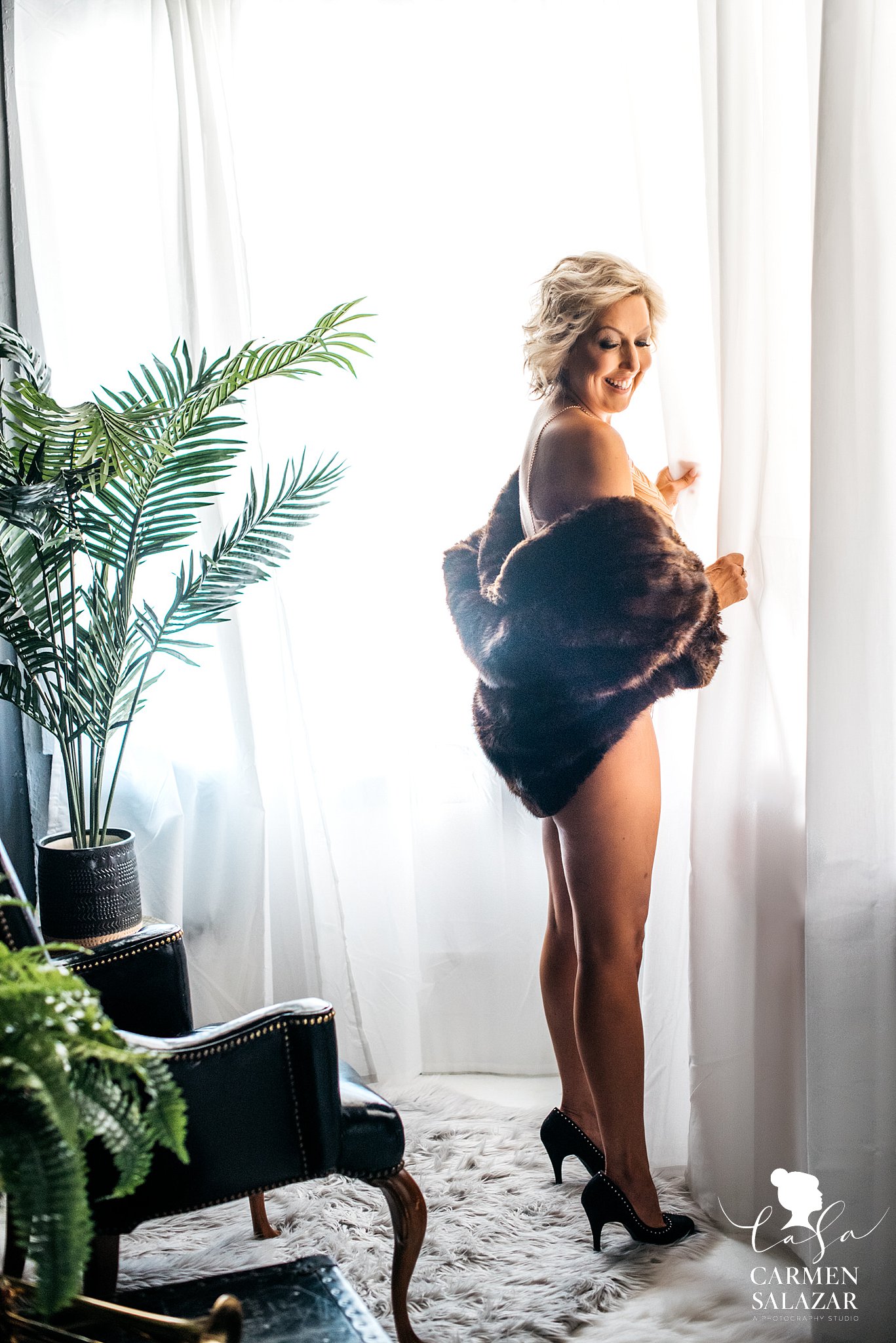 I mean, legs for dayyyyysssss! She really felt empowered and emboldened during her session and it shows in her glow!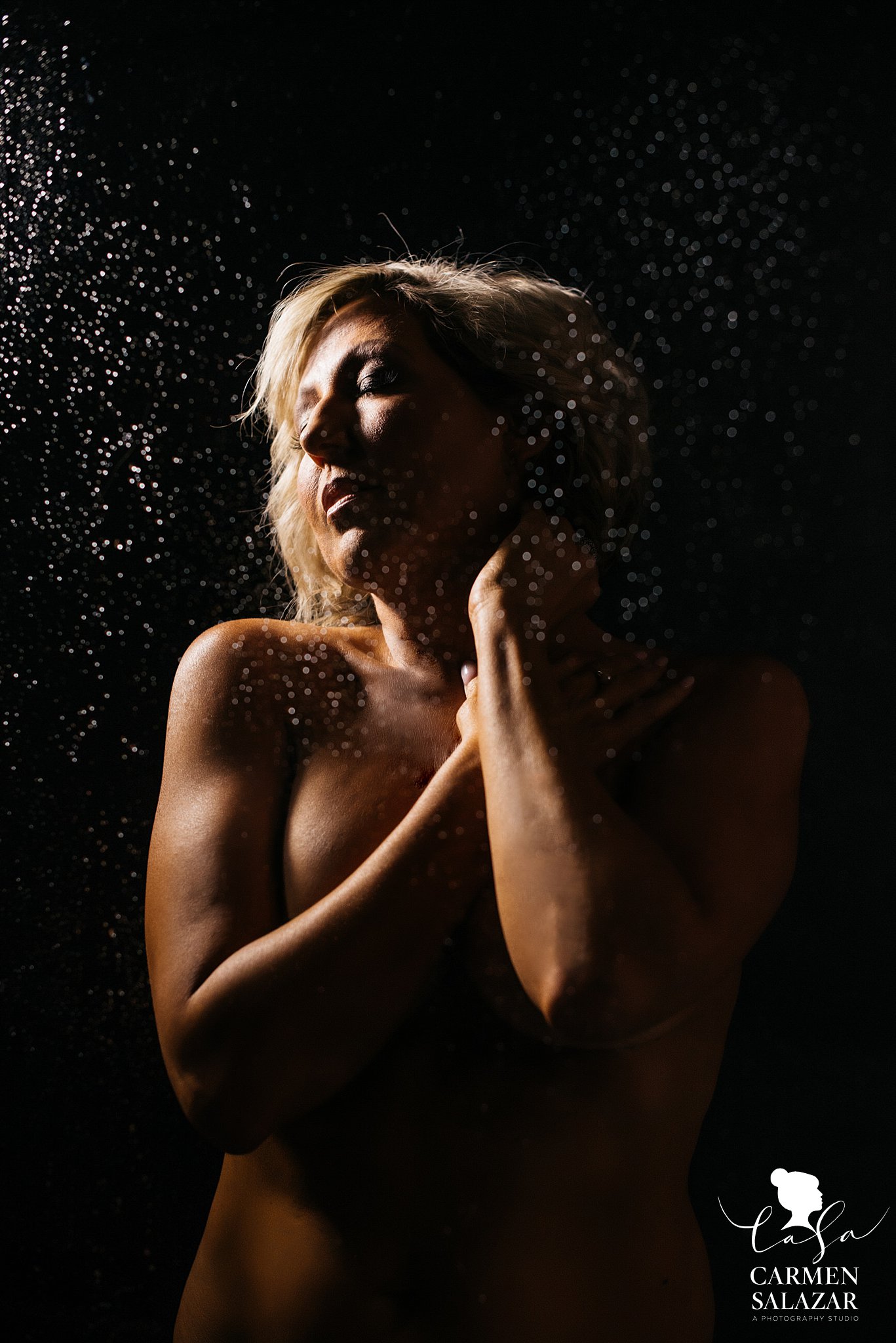 We capped off Greta's boudoir session with our brand new shower set!!! I don't think I could have envisioned this any better! The vulnerability and strength in this photo is so palpable. This might be one of my fave boudoir photos of the year!
Thank you to Jessica Palmer of Polish and Pout for the gorgeous makeup and hair and all around amazingness of her energy in the studio!