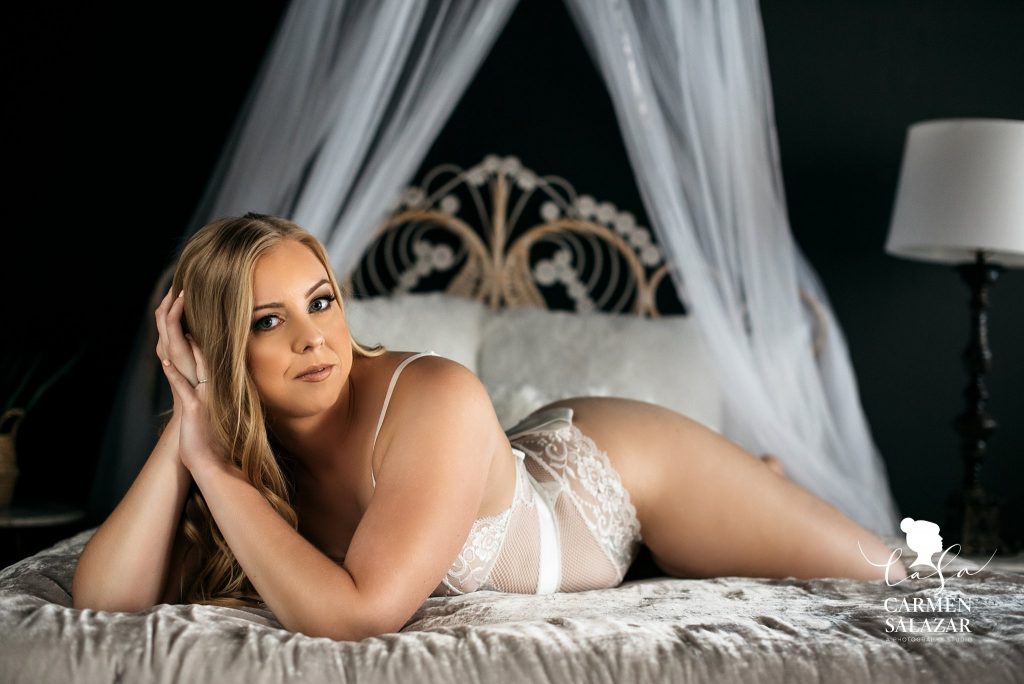 Sometimes opportunities choose us. Sometimes we accept the opportunity.
Boudoir Beauty Miss Michelle found herself the lucky raffle ticket winner for a boudoir photo session with Carmen Salazar Photography. After winning, she chose to give her future husband a wedding gift he would never forget, bridal boudoir photography.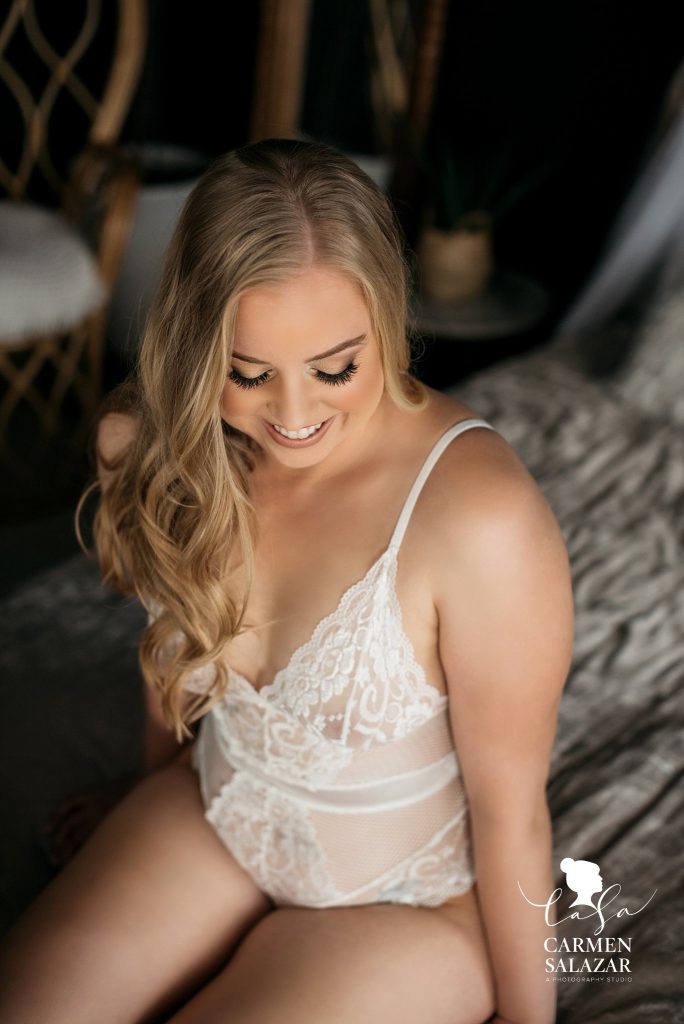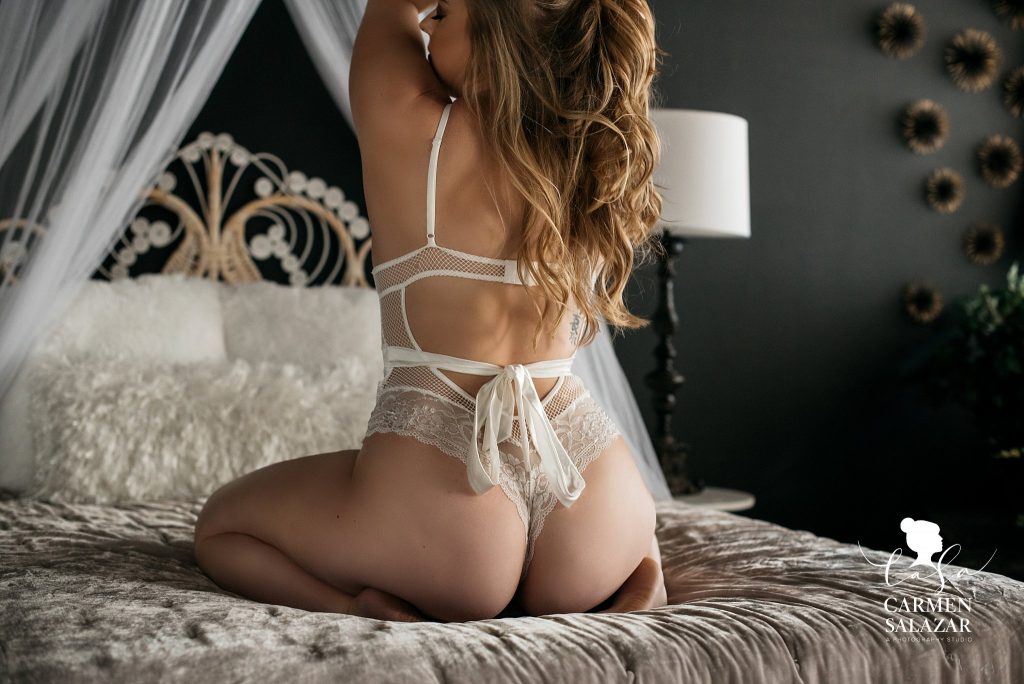 "Carmen was amazing."
Nervous about how she would look during her session, her jitters melted away as soon as she stepped inside the studio. "Carmen was amazing. She poses you in the most beautiful ways. I thought it was going to be awkward or strange, but it came so naturally."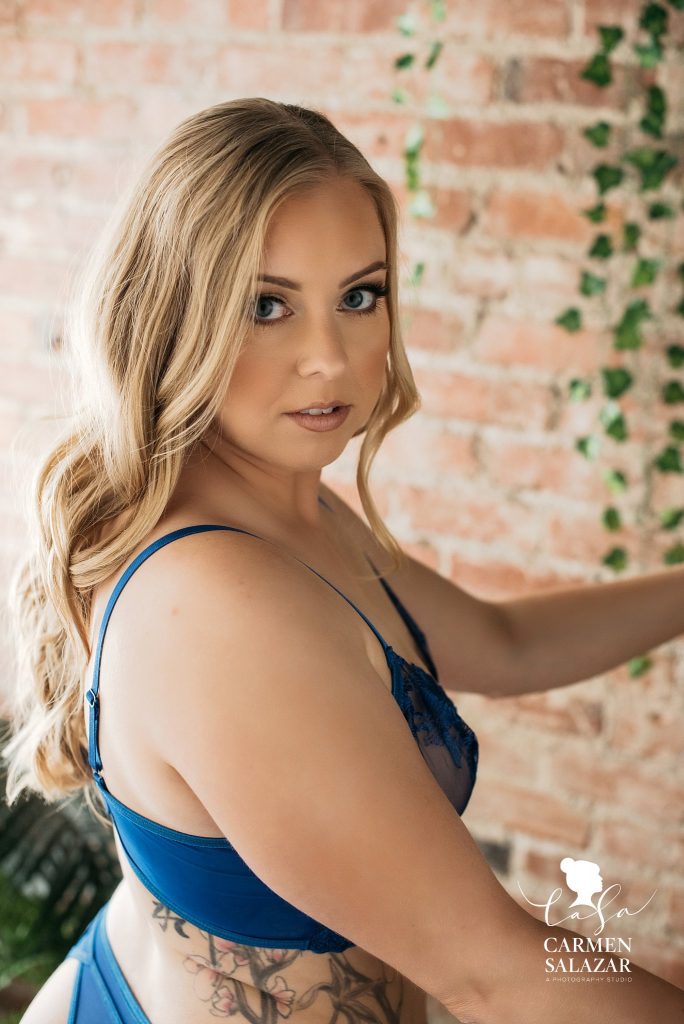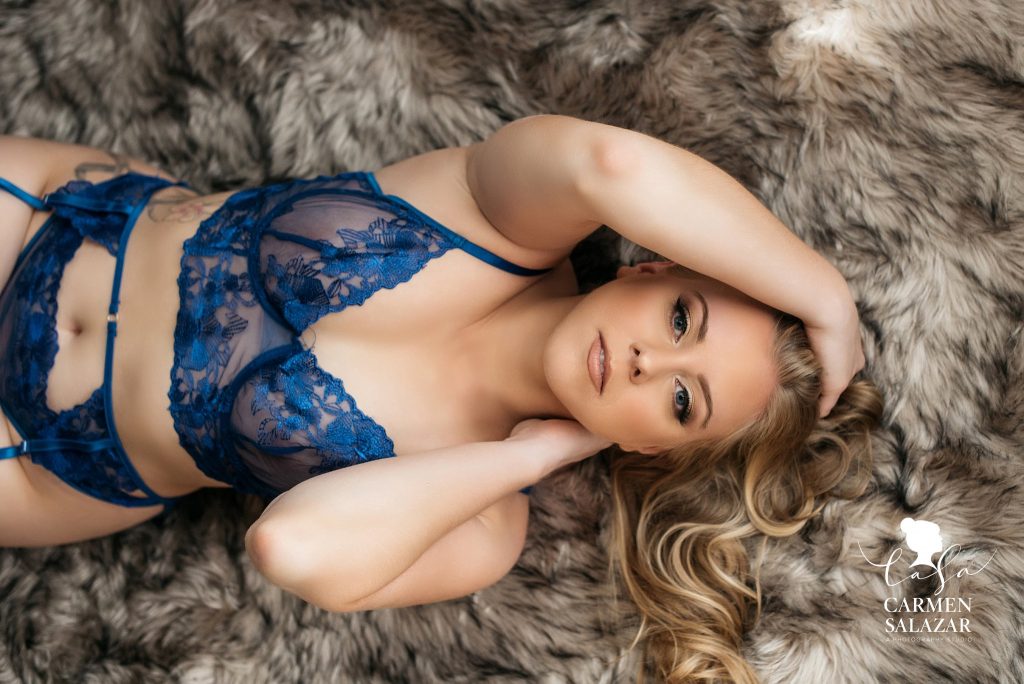 A Romantic Vibe
This lacey lingerie-themed boudoir session brought bridal boudoir to a new level. Featuring a blue three-piece set and two bodysuits, one in black and one in white, her lacey lingerie choices created a romantic vibe appropriate for her fiance's gift.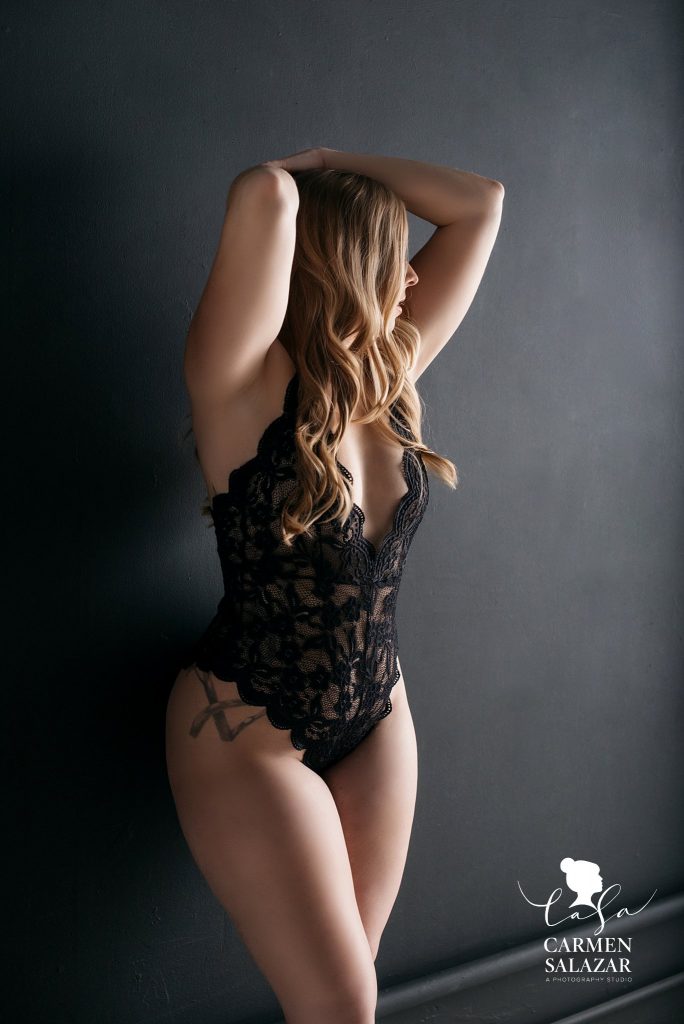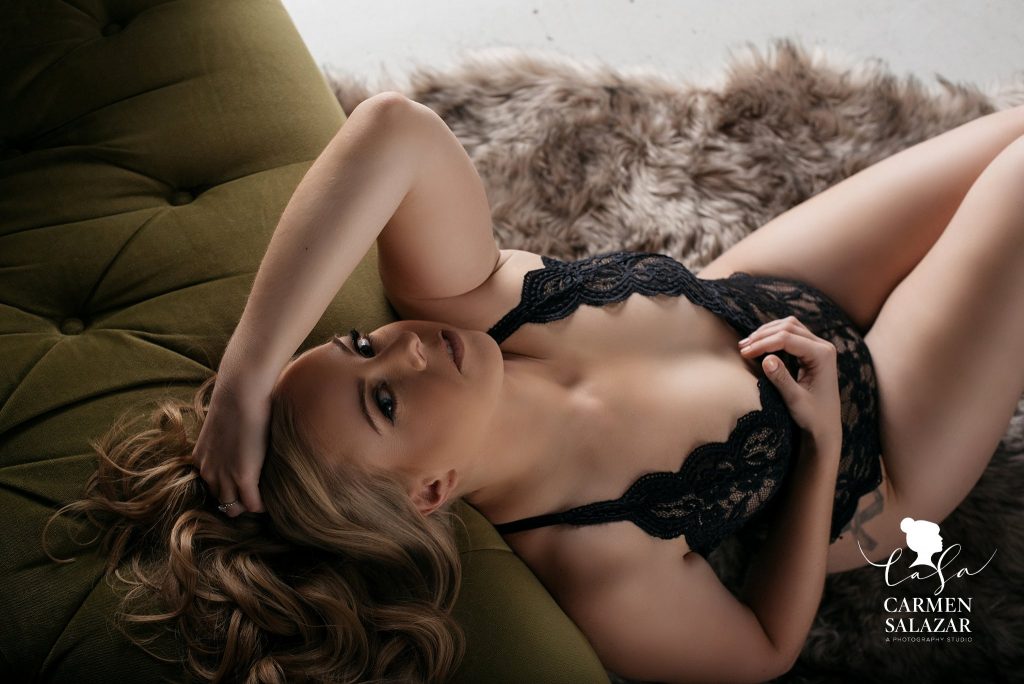 "I've never felt more sexy and confident…"
We asked Miss Michelle for her best advice for women considering a boudoir session. Her answer?

"Do it! I've never felt more sexy and confident in my own body. Carmen captures the beauty within yourself and outside! She showed me a whole new side of myself."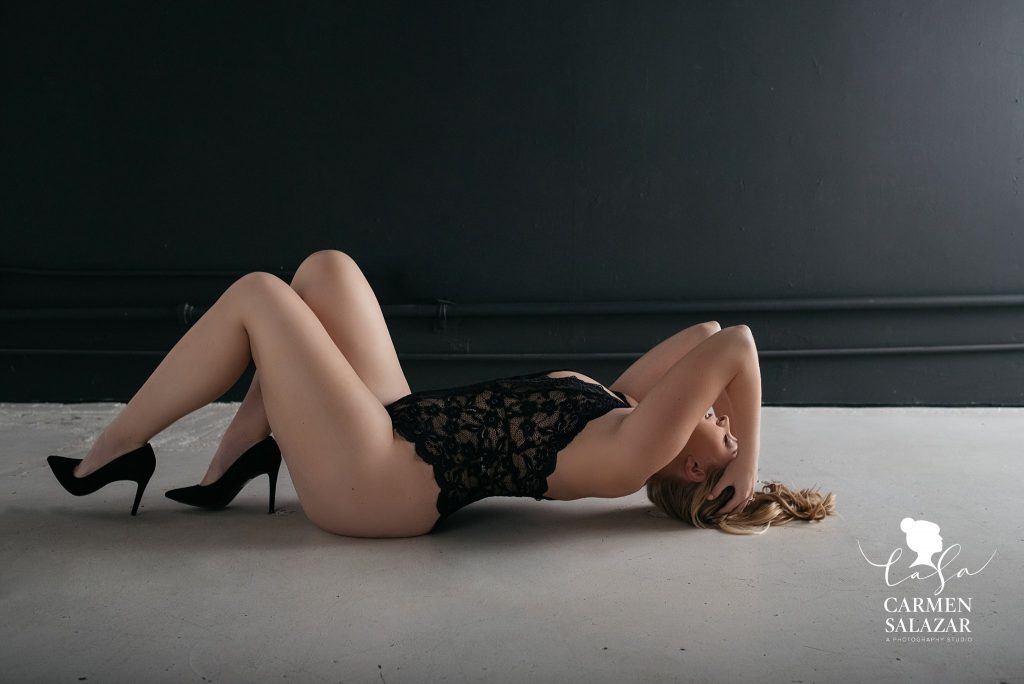 Bridal Boudoir Photographer Sacramento | Sacramento Bridal Boudoir Photography