It's true … blondes really do have more fun! Miss Veronika is one of our many ladies who prove to us that boudoir does not only have to be a wedding day present for your hubby – your boudoir session can be a gorgeous and spontaneous gift for anytime! Boudoir photography is a great opportunity to both share a sexy surprise with your S.O. but also is a fun and adventurous way to express yourself and the beauty of your body.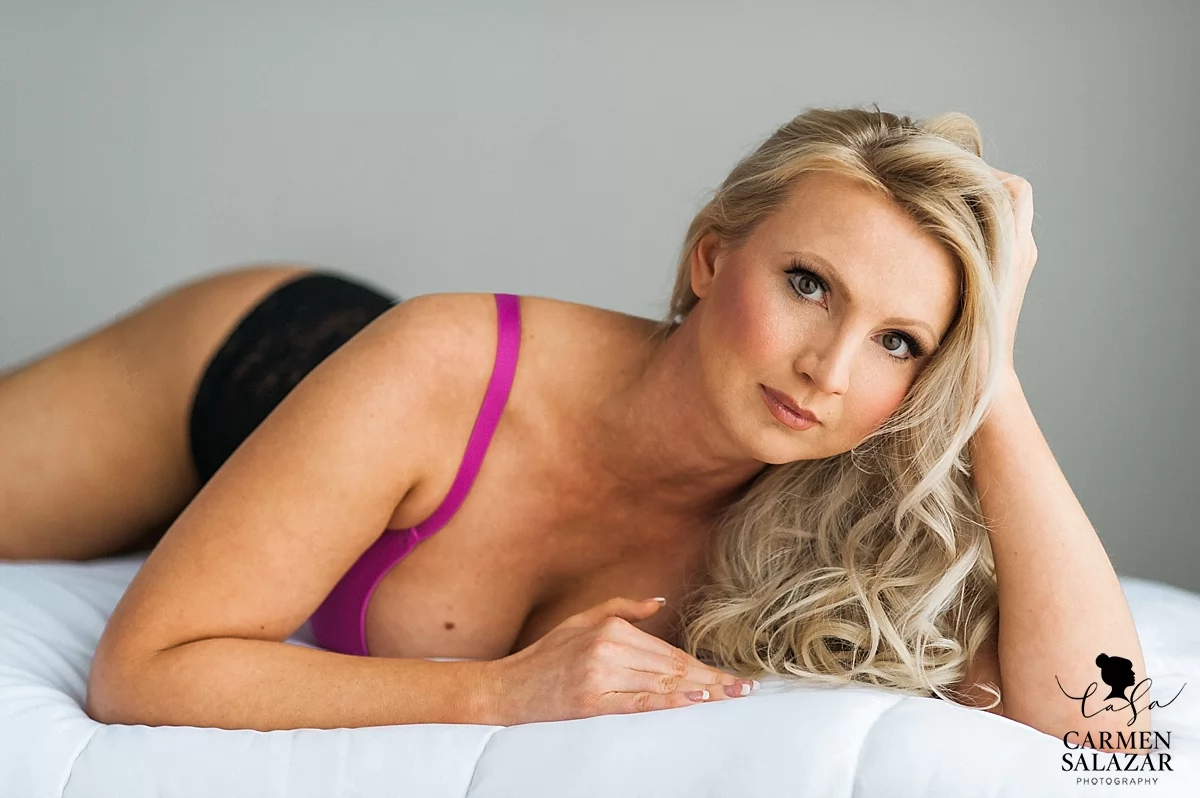 Veronika is absolutely glowing in a fun neon look – a nice pop of color always adds to the contrast of your unique boudoir style!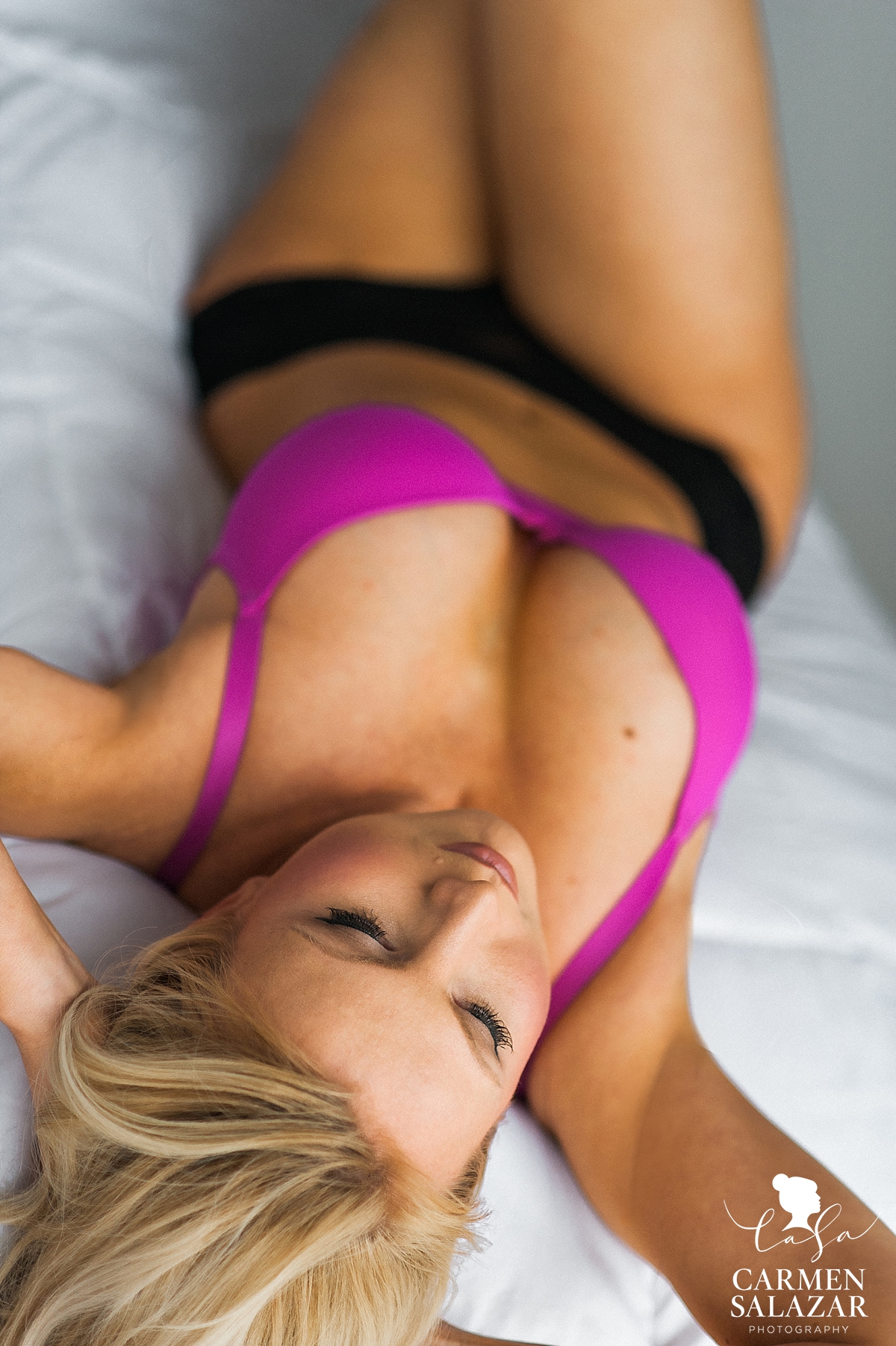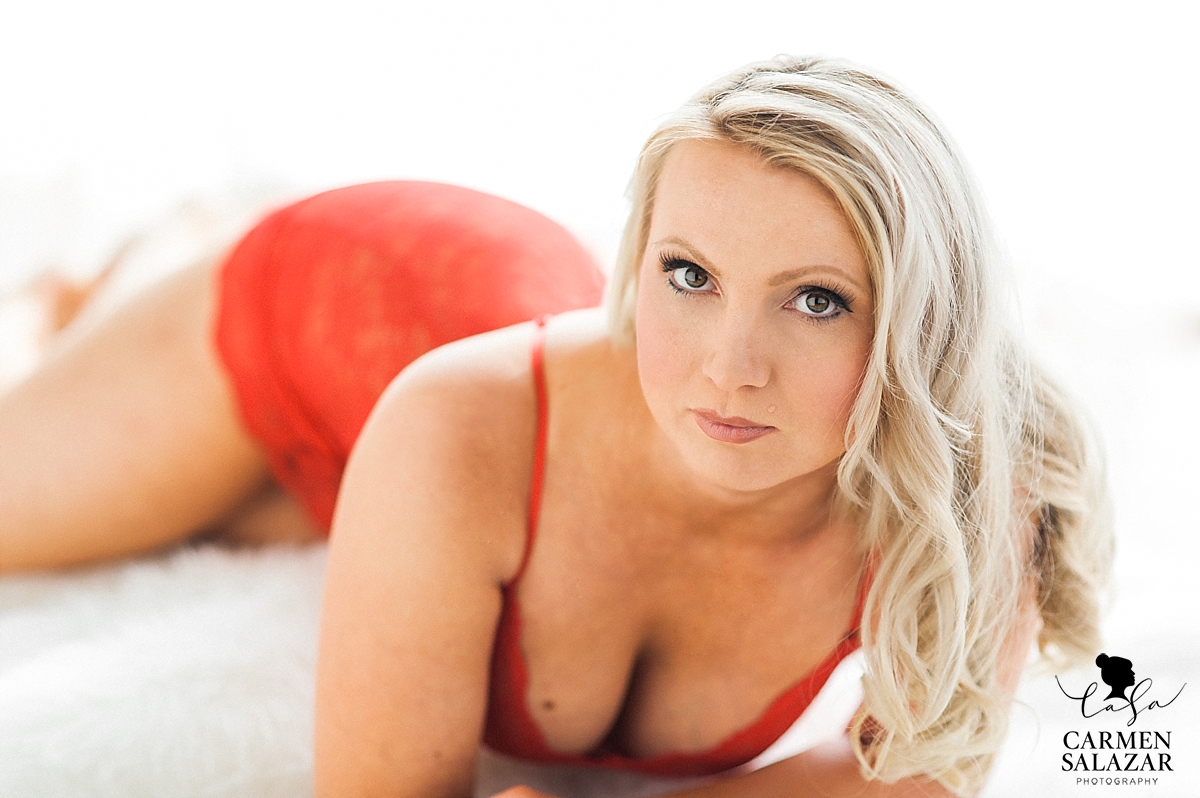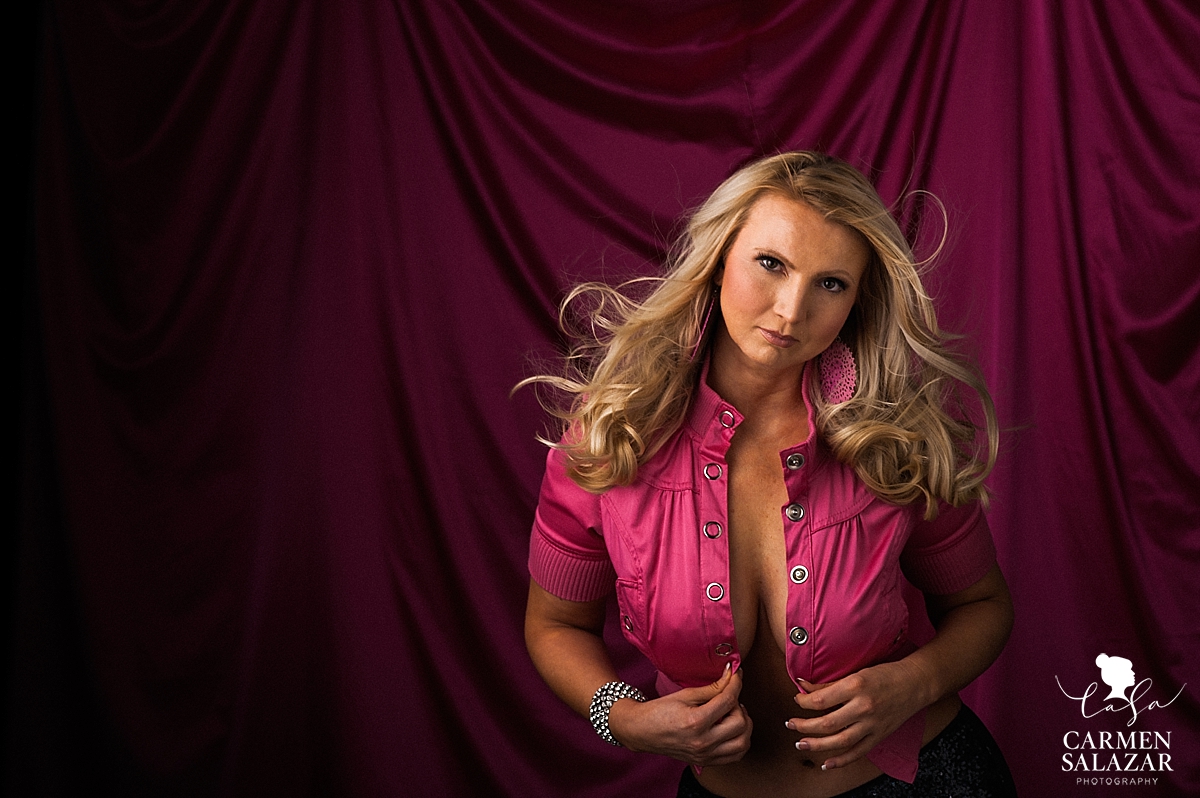 Our lovely lady clearly took some lessons from Miss Tyra Banks with her fierce "smize" (smiling with your eyes). While a smile is always sexy, our boudoir beauties smolder with this dramatic look.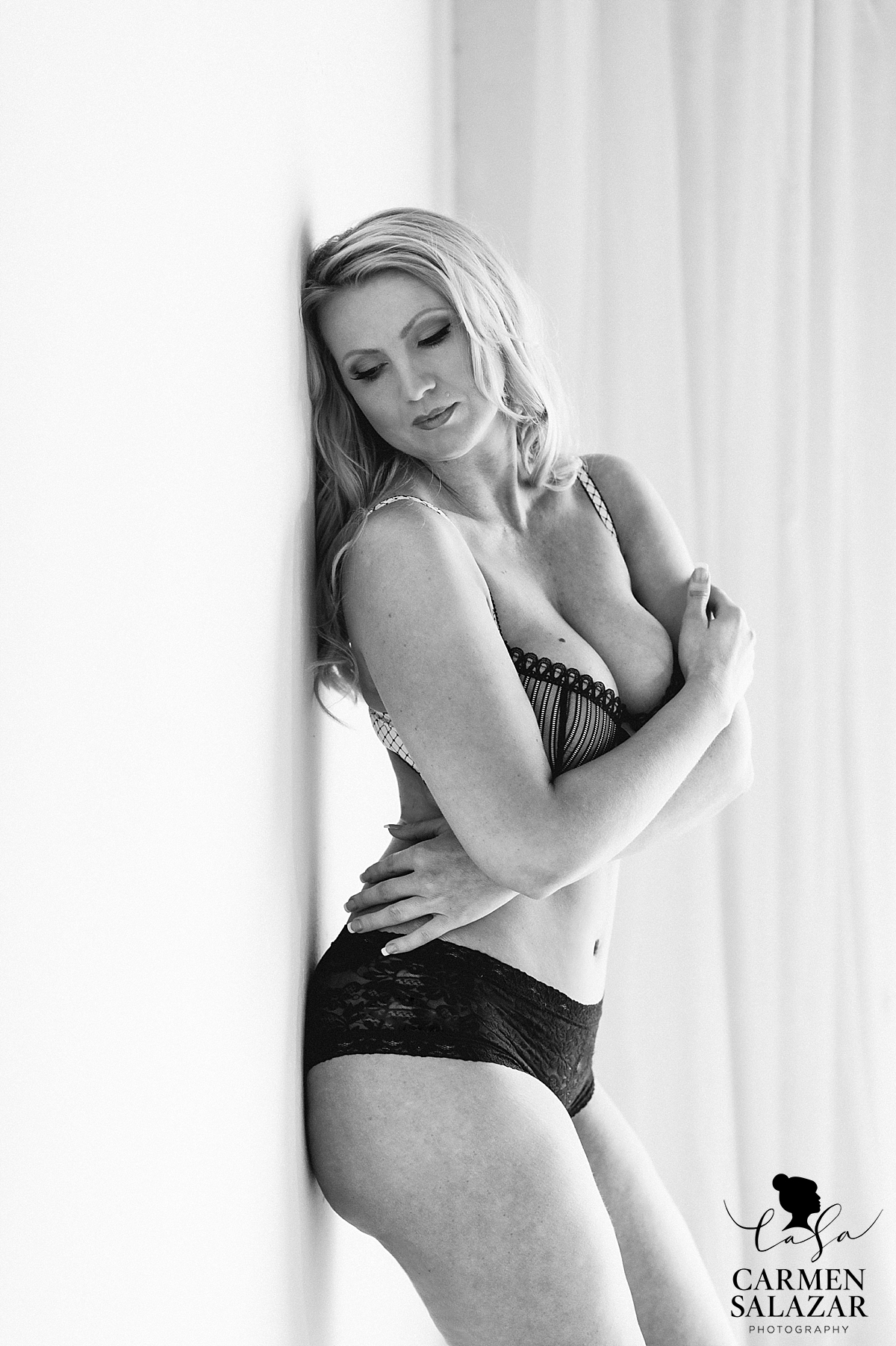 Veronika finished her session with classic pin up flair, punctuating her platinum locks with stripes and subtle lace – an elegant style for any boudoir shoot!