I have the privilege of photographing some amazing women. Most women come in thinking it's going to be all about looking sexy in photos for their significant other. It's become so much more than that – sorry guys! Women leave feeling empowered, spirits lifted, and proud of the unique beauty she is – which is such a gift to themselves. I realized me telling women how much I think every women should experience a session like this would be futile. You need to hear from women who have nervously walked through my studio doors and left feeling on top of the world. I've asked some clients to share their experience so you can hear first hand what it's like to become a part of the Boudoir Beauty family at Carmen Salazar Photography.
Without further ado…let's meet Miss Laurie!
What initially brought you to Carmen? This was a wedding gift for my honey!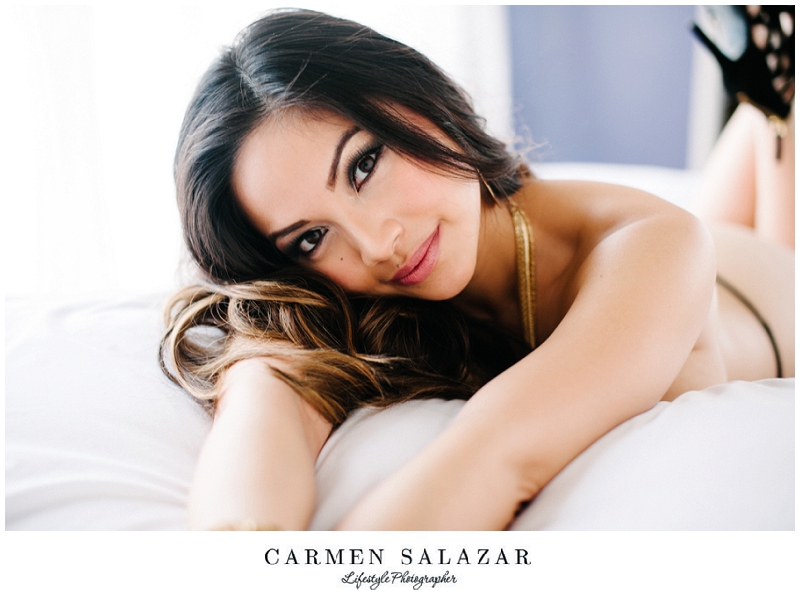 What were you most nervous about when you came to your shoot?  I was most nervous about posing and trying to be sexy, but Carmen was amazing and made it super comfortable.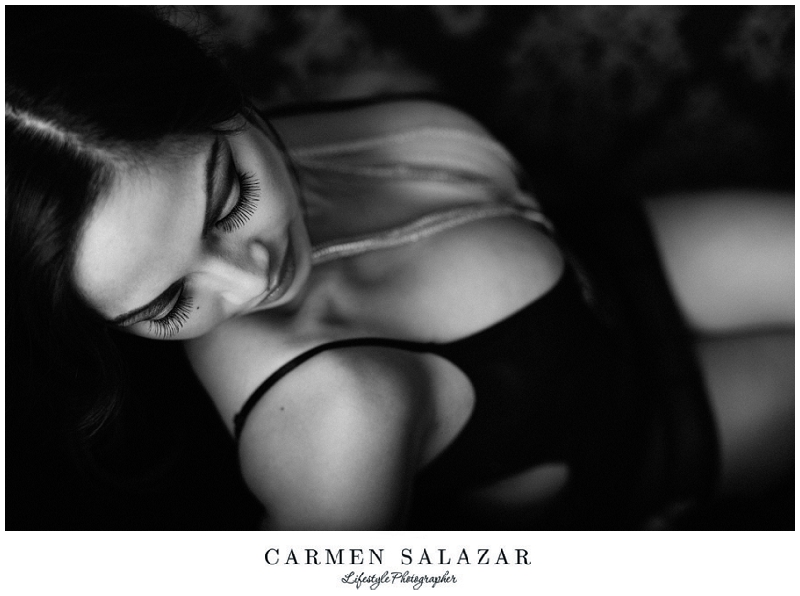 What's the best advice you can give other women considering a boudoir session?  Every woman has that inner beauty and sexy in them so why not capture that in a photo! Carmen is amazing and really knows what she is doing. If you ever even thought of doing boudoir photos she is hands down the person to go to!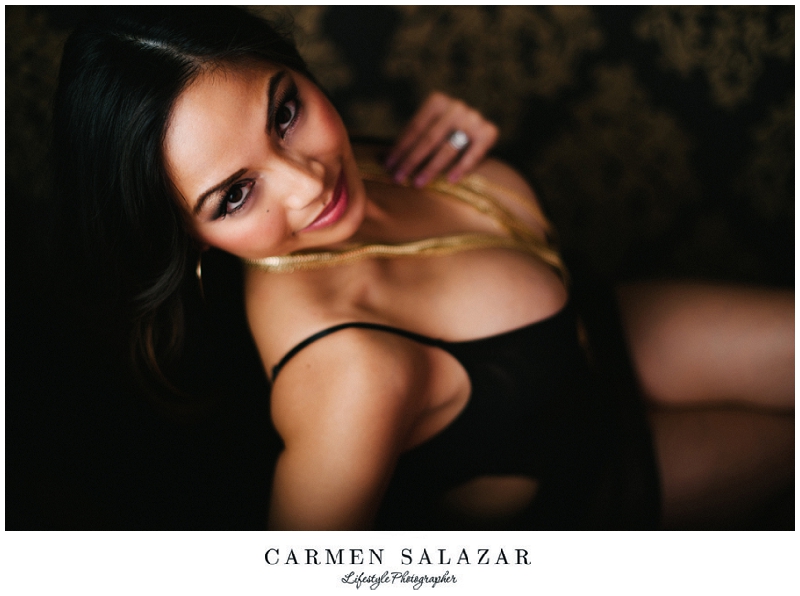 What was the most fun or pleasantly unexpected part of your experience? Changing outfits and being able to get all dolled up and feel sexy getting photographed! Seriously such a fun experience and makes you feel like you're a real super model doing a photo shoot!