I'm checking off a concert bucket list tonight and heading to see Dixie Chicks. I've got a little bit of country inside me and it's Ready to Run!!! If you're a fan…you'll get the ridiculous pun 🙂 So in honor of the Dixie Chicks come back tour it only felt right to feature this sexy country girl!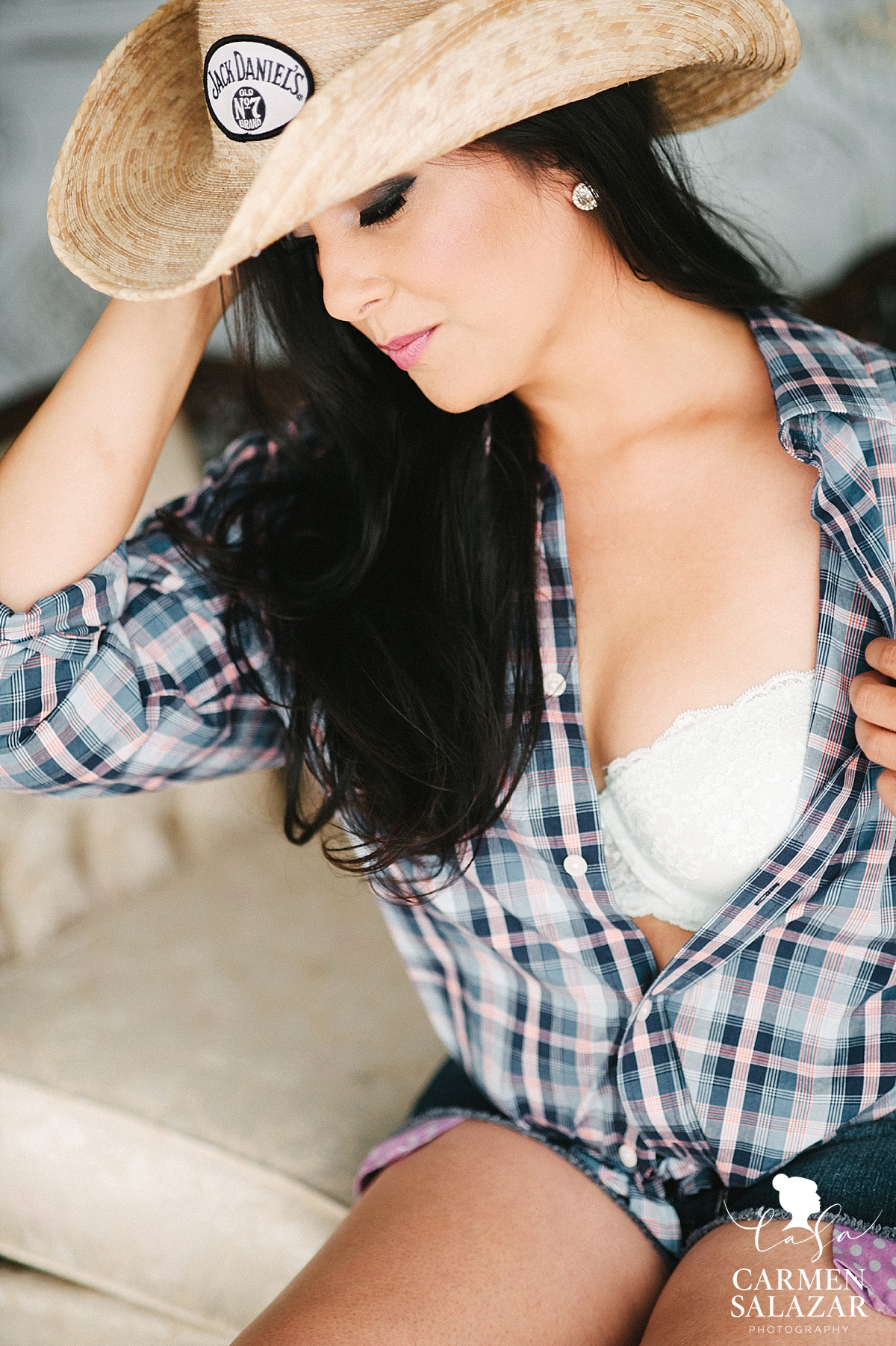 A little bit city… a little bit country — our boudoir beauty stuns in her cowgirl inspired style. Playing dress up is always a fun way to add a little spice to your boudoir portraits, and Miss Kimberly worked her plaid shirt and cutoffs in a fun and sexy session.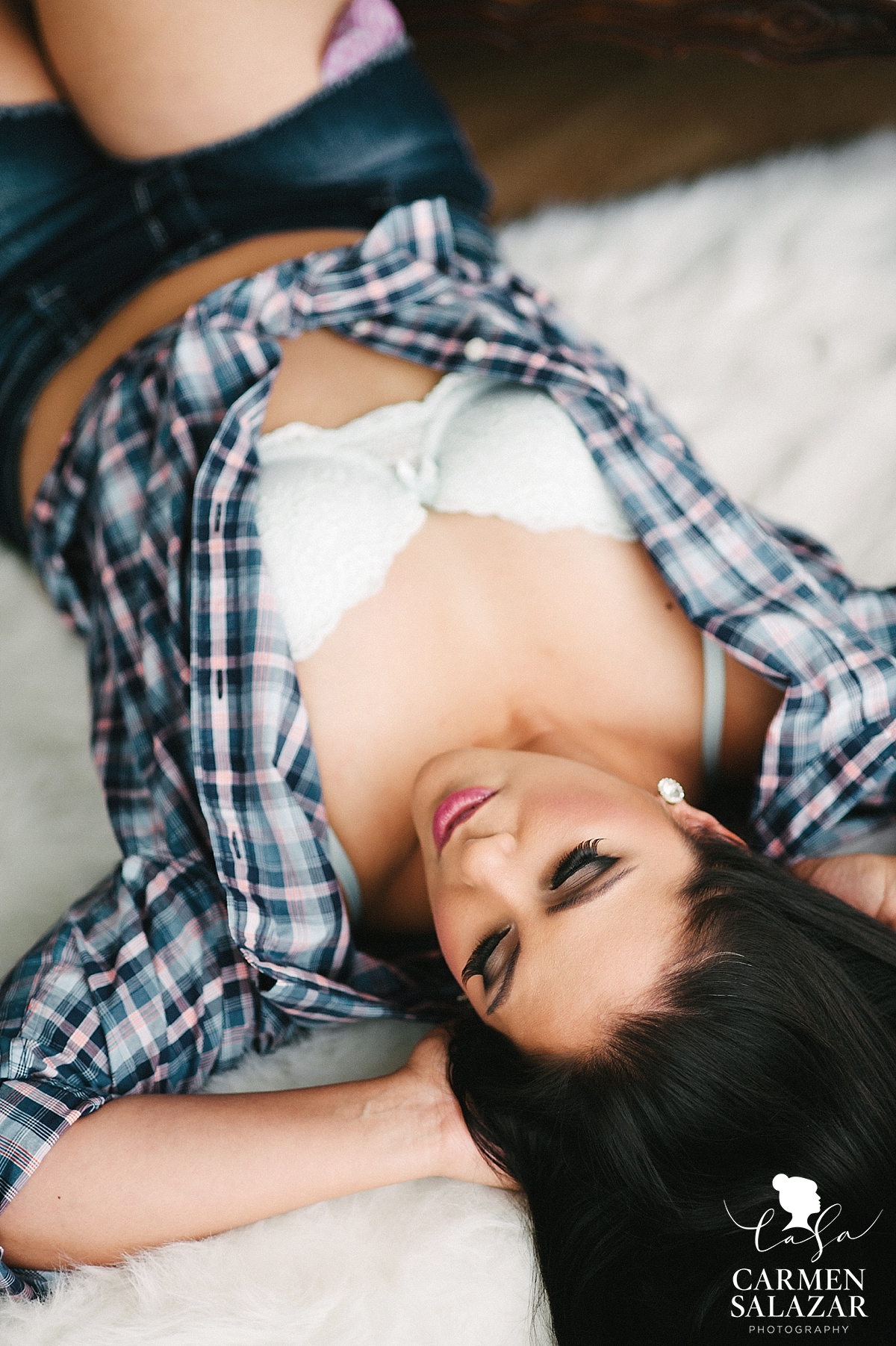 Props are playful addition to any boudoir look — Miss Kim did not disappoint with her country flair! Your boudoir session should be an expression of your own sexy, special self so have fun creating your own sultry style.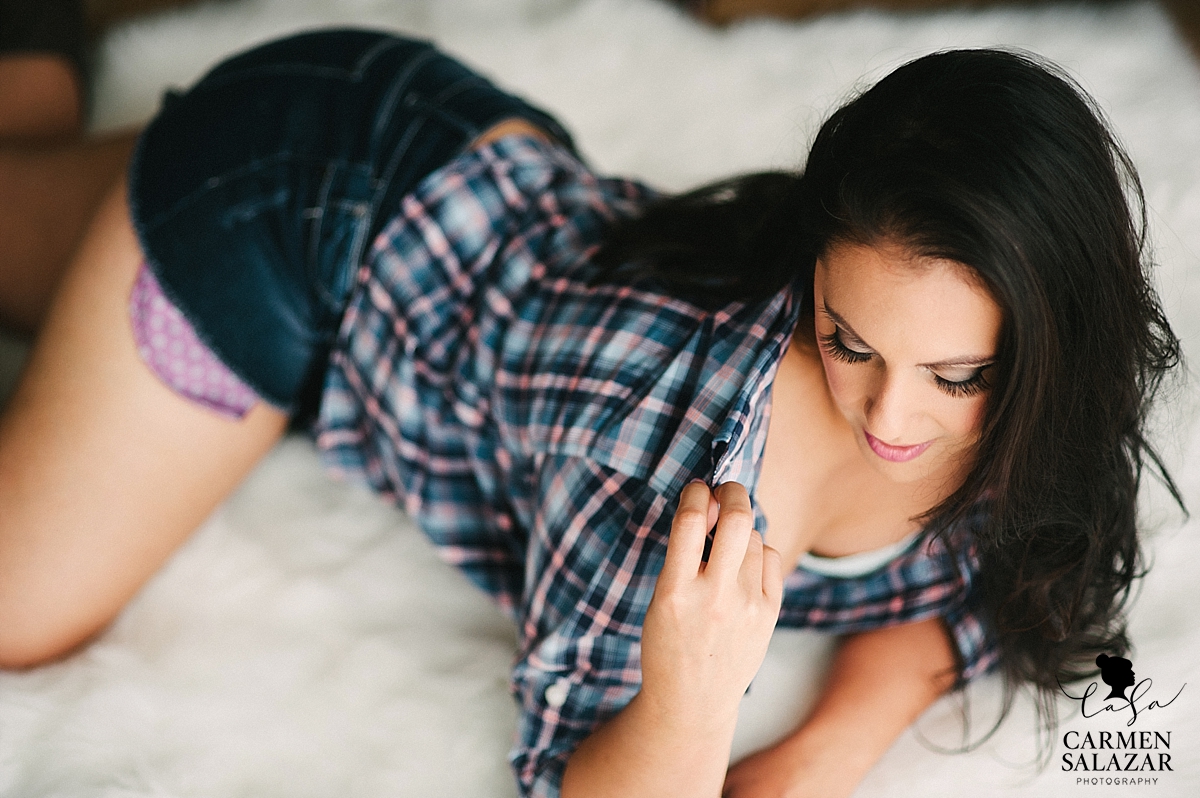 Short jean cutoffs are a cute and sexy alternative to lingerie — you don't have to be wearing a little to get that seductive boudoir look! Kimberly's little polka dot pocket is an adorable touch to compliment her plaid top.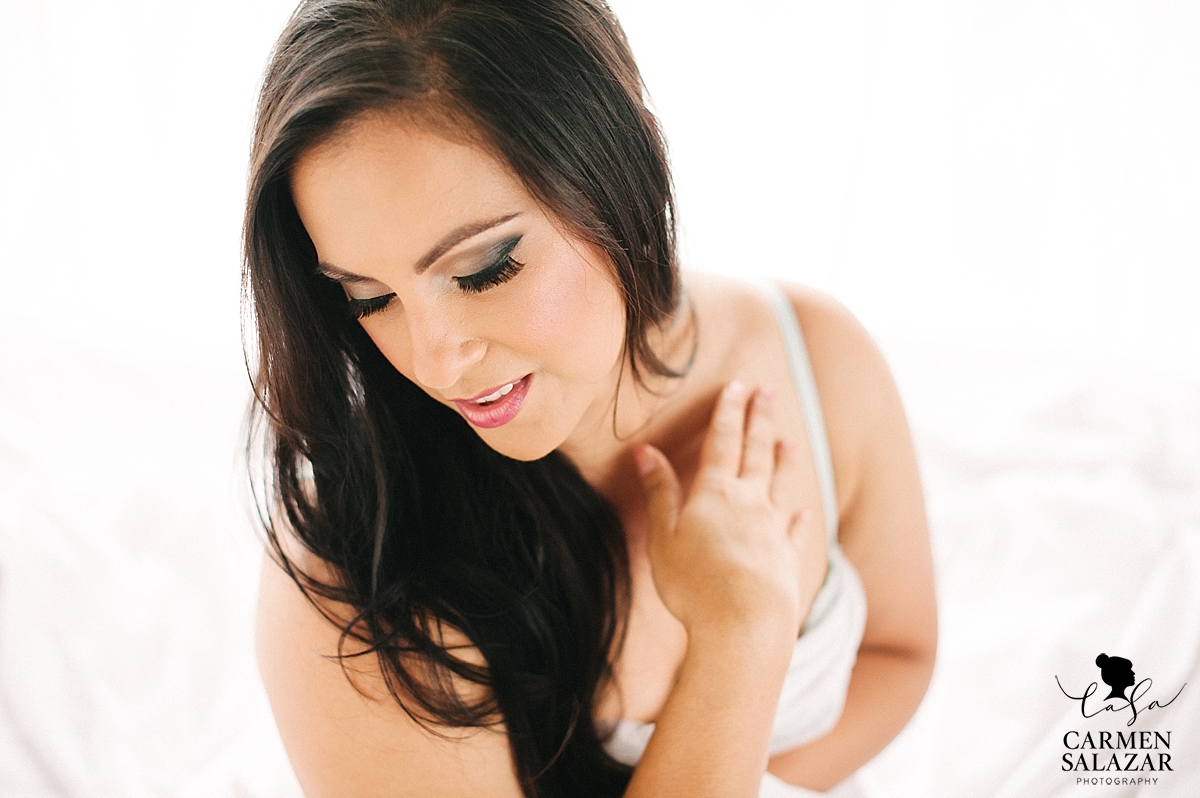 Miss Kimberly's city side came out for the end of our session – a classic Old Hollywood look showed off her natural beauty and sweet smile.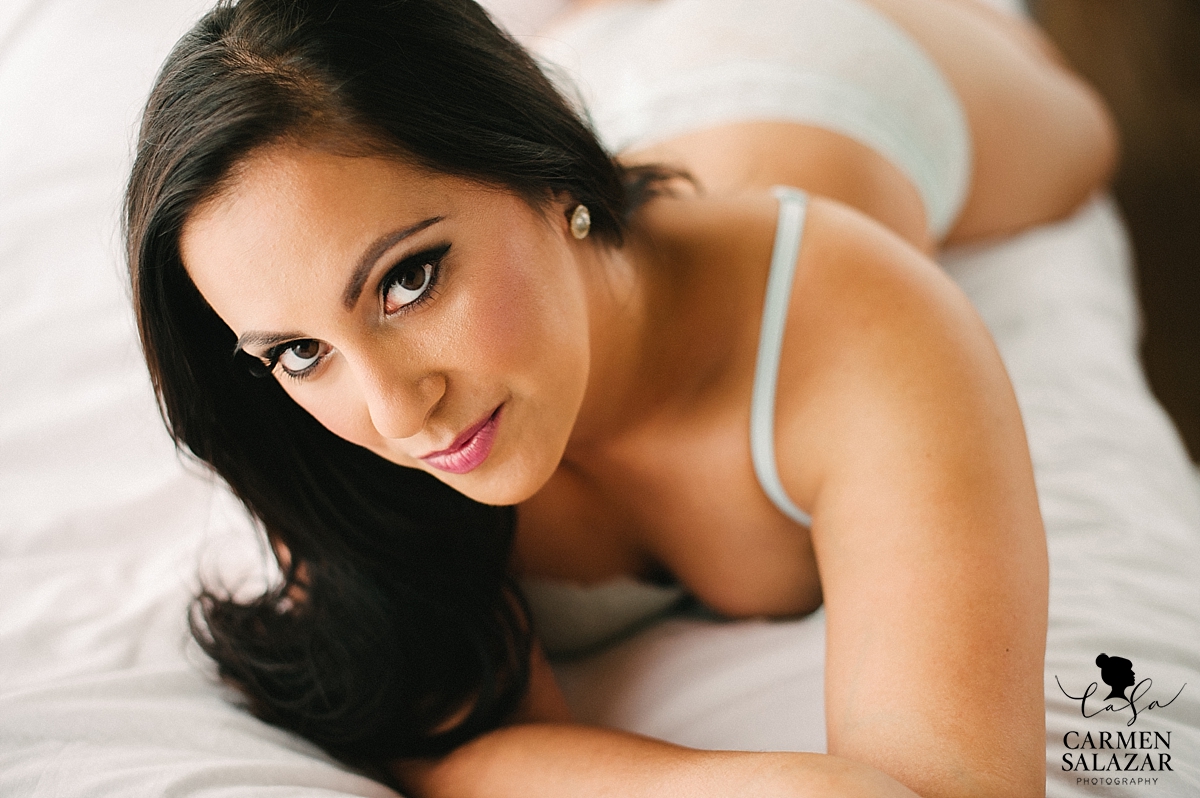 Thank you Miss Kimberly for allowing us to capture your beautiful spirit. I'm sure your honey loved his boudoir album surprise on the wedding day!